NATIONAL PARKS OF THE WEST RAIL TRIP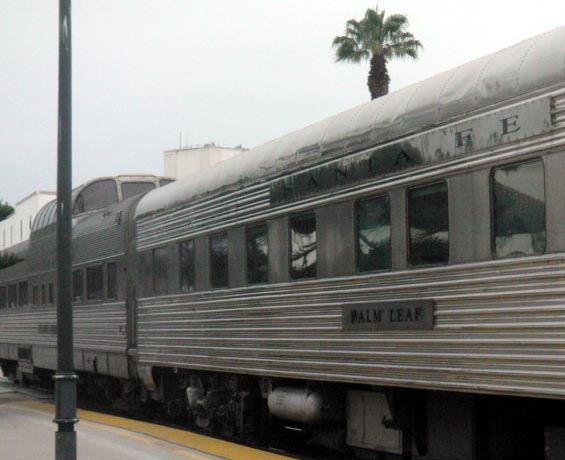 Exciting Fall Colors of the American West
By Rosalie Frances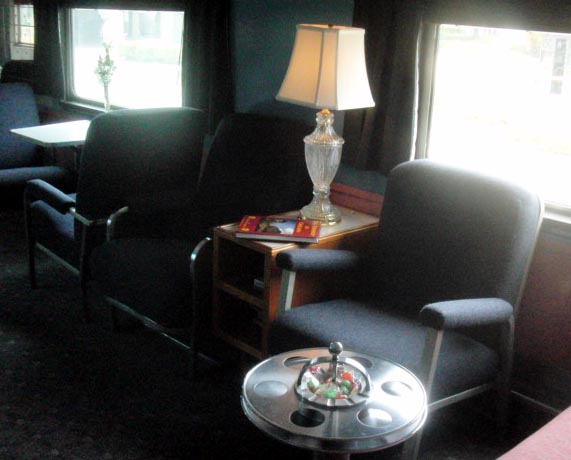 Ever wondered who was riding the trains through the 'wild west' or what life was like for those travelers in the 1800 and 1900s. Jesse James, Butch Cassidy, Calamity Jane and a bevy of settlers and gold rush enthusiasts all traveled our early trains, along with US Presidents, including President Theadore Roosevelt. They all saw, in their own way, the success to be gained by this form of transportation in America's future. The history of the hard work of those who built the trains and laid the tracks, along with dedicated employees who kept railroad travel moving, and stories of the adventurers who had to "go west" made it all happen. All these factors worked to give us easy access to the amazing destinations we now view while riding the rails today.
This October train travelers can view the changing of the colors passing through the historic sites of America's national parks of the west, where they enjoy the ultimate scenic views of the west, as the colors of fall change each destination during a nine day train adventure from October 17 through 25 on the California Zephyr Railcar Charter National Parks of the West trip.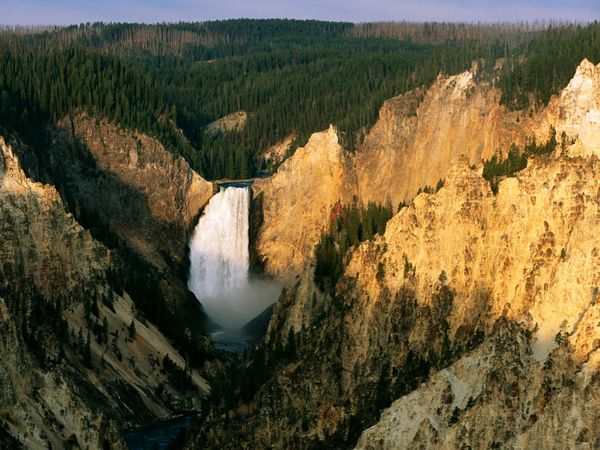 Day one of the nine day tour begins October 17 at Los Angeles Union Station and departs at 7:00 a.m. for Las Vegas and Milford Utah, where guests spend the night. On October 18 guests exit train in Milford to board a motor coach for tour of Bryce Canyon and Zion National Park, spending the night on the train. October 19 the train departs at 6:00 a.m for Provo, Utah and arrive at Helper Green River by 2:00 p.m., where they board motorcoach to tour Capital Reef National Park and return to train for evening.
October 20 at 7:00 a.m. board motorcoach for tour of Arches National Park,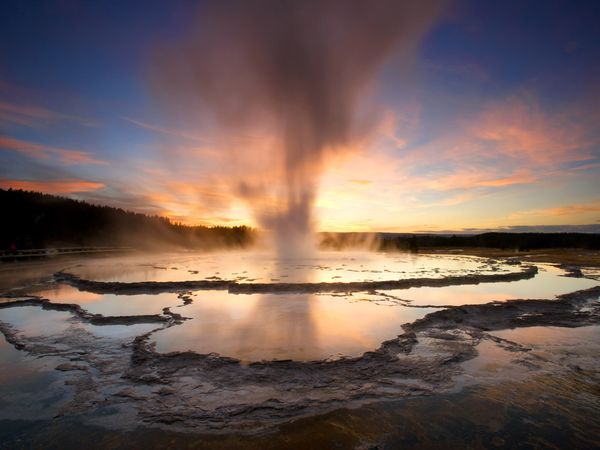 Canyonlands National Park and Colorado National Monument. The train then proceeds to Grand Junction where route is redirected toward Salt Lake City. October 21train departs at 9:00 a.m. for Idaho Falls and Aston via Ogden Utah and Pocatello Idaho; spend night in Aston. October 22 Guest take an overnight bag for Aston Layover and depart for West Yellowstone and Yellowstone National Park. Then they tour the North Loop, including major thermal features; they spend the night in Yellowstone.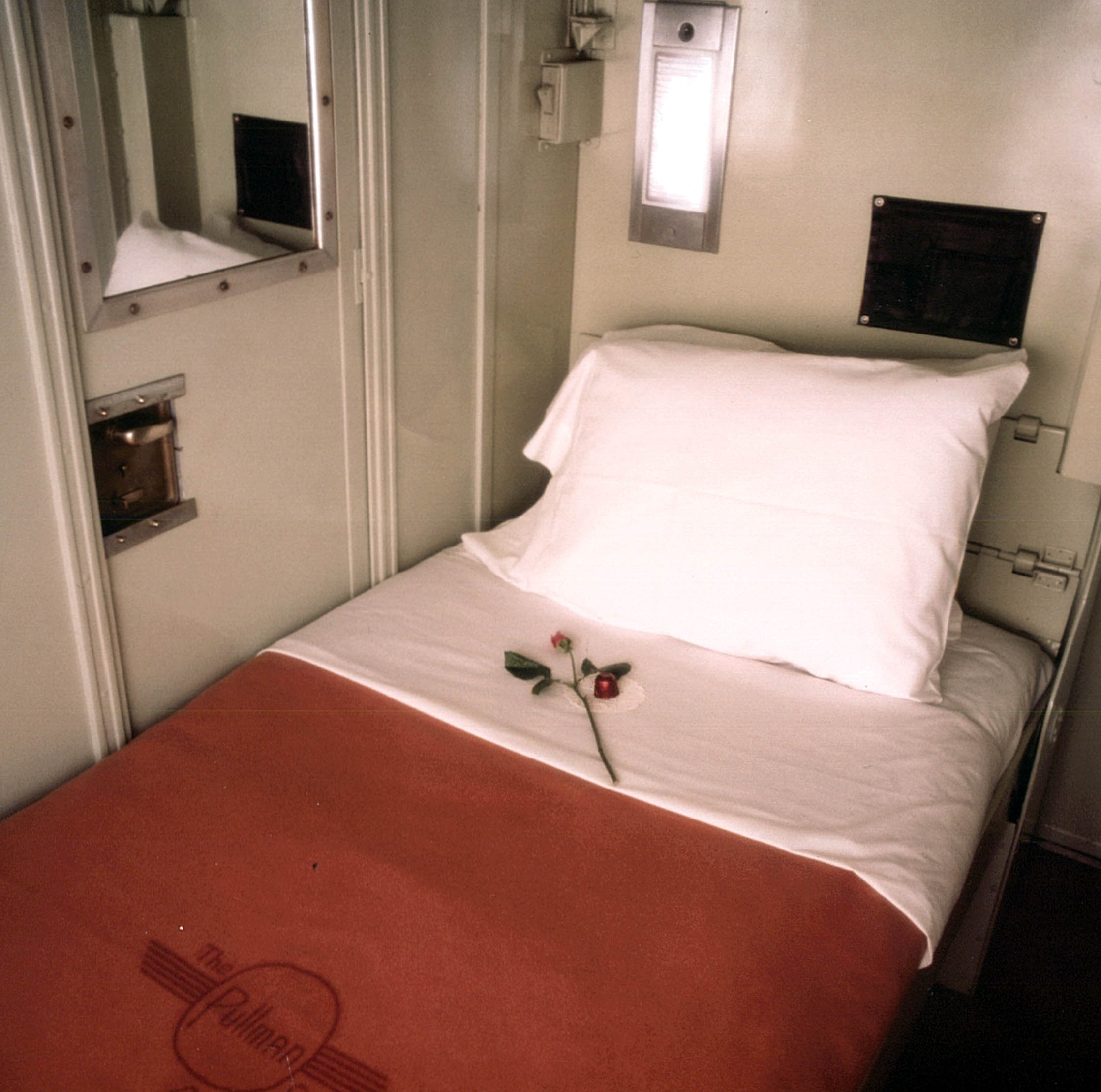 October 23 guests board motorcoach for tour of Yellowstone tour of South Loop, Grand Teton National Park and then return to Aston. October 24 Train leaves Aston at 8:00 a.m. for return to Salt Lake City, train will be hooked to train #5 at 11:00 a.m. for Emeryville. October 25 trip finale in Emeryville at 4:10 p.m.
The luxury rail accomodations, motorcoach fees, bar service on the train, gourmet meals, fine wine and spirits, one night accomodaton cost in Yellowstone National Park, and educational tours of the best parks in America are all included in the per person cost of the trip. Guest limit 45 persons. Trip cost is $6,999 @ person for bedroom, double occupancy; $6,999 @ person for roomette, double occupancy. Drawing room $8,399 ppdo; 3rd person in same room 30% discount. Owner stateroom $8,749 ppdo. Single hotel Yellowstone $125.00 (depending on requirements). Visit: www.calzephyrrailcar.com for information.
__________________________________________________________________
Sense of Style
Manero Tourbillon Limited Edition
Perfection in the Art of Watchmaking.
 
With its complexity and its mechanical refinements, the tourbillon is regarded one of the greatest challenges of the watchmaker's art, and therefore is a supreme discipline. At Baselworld 2013, the Swiss Manufacture brand Carl F. Bucherer presents this complication for the first time in a timepiece from the Manero range, underlining its skilled craftsmanship at the very highest level.
About Carl F. Bucherer:
Carl F. Bucherer, registered as Bucherer Montres S.A., is an independent company with over 90 years competency in the production of luxury watches. The Manufacture brand stands for uncompromising quality and aesthetical products with stylish design. It combines the finest watch making craftsmanship with the highest jewelry competency. The name recognizes the pioneering achievements of the company's founder of the same name, Carl Friedrich Bucherer. For additional information please log on to: www.carl-f-bucherer.com
__________________________________________________________________
Bicycle Adventures Colorado Tour in August
Features Special Access to USA Pro Cycling Challenge
With Scenic Rides through Rockies 
Bicycle Adventures http://bicycleadventures.com/, a leading active travel company specializing in two-wheel tours in North America, Hawaii and New Zealand, announces a special tour of the Colorado Rockies that intersects with the USA Pro Cycling Challenge, offering tour guests rare race access and viewing.
 

"We used to put all the emphasis on just following the bike race," explains Todd Starnes, owner/president of Bicycle Adventures. "While we still capture much of the excitement of watching highly trained athletes take on high altitude passes and sprint finishes, we don't forget why we are here – to ride a selection of the most breathtaking routes in the Colorado Rockies."
 
This summer, the third year of the USA Pro Challenge, Starnes' guests will witness race starts and finishes intermixed with scenic rides, and on four nights guests will stay at the same hotels where many of the pro riders congregate.
 
"The largest spectator event in the history of Colorado continues to set records in professional cycling by taking the world's best riders to new heights this year," notes Starnes. He's quick to point out that the race that begins Aug. 19 in Aspen/Snowmass and concludes Aug. 25 in Denver draws the same pro teams and riders who compete in the Tour de France.  
 
Advanced-level amateur riders on Bicycle Adventure's 8-day tour departing Aug. 18 will average 60 miles a day beginning and ending in Denver. The per person double rate of $3,445 includes up-close and personal access to race events, deluxe accommodations, all meals except one lunch and one dinner, the services of seasoned guides, van support and more. See: http://bicycleadventures.com/destinations/colorado-bike-tours/USA-Pro-Cycling-Challenge-Bike-Tour.
 

Day one the tour traverses Independence Pass at 12,095 feet, the highest paved crossing of the Continental Divide, to Aspen where the Challenge begins. Day 2 guests can partake of the pros' 22-mile triple route circuit. Day 3 is a 96-mile ride from Aspen to Breckenridge, including the optional 15 percent grade of Moonstone. Days 4 and 5 bring racers and cycling guests alike to Steamboat Springs and Beaver Creek, with a new climb up Bachelors Gulch featuring quad-searing grades up to 15 percent. Starting from Dosset, tour guests ride the reverse course to meet the race, then turn and follow the teams after they blast back to Beaver Creek.
 
Individual Time Trials in Vail are held on Day 6. Tour participants are in for another treat.
 
Says Starnes, "We're betting participants would rather ride 50 miles of the stunning Peak to Peak National Historic Byway than stand around and watch time trials. To the west are the Rockies; to the east views stretch far into the plains. We pedal into Estes Park, gateway to Rocky Mountain National Park and the setting for Steven King's movie, 'The Shining'."  Dinner is at the Stanley Hotel where the off-season caretaker in the movie (Jack Nicholson) spent the winter descending into madness."
 
Day 7 is what Starnes calls a speed-fest, with time out to watch the teams come through before racing to Fort Collins to see the finish. On Day 8 guests ride back to Estes on the Peak to Peak Scenic Byway before taking on a portion of last year's Stage 6 Golden-to-Boulder route. The circuit race and finale can be viewed in Denver from any of several amazing viewpoints.
 
For more information, availability and reservations contact Bicycle Adventures by phone: 800.443.6060, email: office@bicycleadventures.com or visit online at: http://bicycleadventures.com/.                            _________________________________________  
Although most consumers are apprehensive about 911, Scambook is offering some identifications to spot those harmful drivers that need to be reported to save others' lives:
Examine the driving path and whether the driver in question seems to be cutting people off, straddling two lanes, or continually drifting into another lane. Such signs are warrant to report an unsafe driver.
Analyze the driver's state and if they are difficulty staying awake or focused, or their hands keep moving from the steering wheel. This is the time to call 911.
Be aware of traffic signs as unsafe driver may pass through a stop sign or light. If such behavior is perpetual, individuals should report the driver by calling 911 but only if the danger is "immediate" and "easily observed."
Stop improper cell phone usage that although illegal, may be used without the use of a headset while operating their car. With 3,000 people killed per year due to this reason, this can easily be sighted as the difference between a safe and unsafe driver. 
Take note of the car's status and whether it can be labeled as "unsafe" for faulty breaks or other outstanding conditions with the car. If the car seems to be having difficulty operating in a secure manner that puts others at risk, this vehicle should be reported. Visit: Scambook.com.
____________________________________________________________________          Avis Establishes New Partnership With Club Premier

Avis Car Rental today announced that the Company has been selected as the preferred car rental supplier of Club Premier, Latin America's first frequent flyer
program established in 1992 and Mexico's leading coalition loyalty
program. Under the new multi-year agreement, the more than three
million members of Club Premier will receive money-saving offers on
Avis rentals around the world. In addition, members will have the
opportunity to earn Premier Kilometers on Avis rentals and redeem
rewards toward rentals.

"Club Premier is one of the most recognized loyalty programs in Mexico,
which makes it the perfect partner to help us drive revenue and enhance
customer loyalty," said Patric Siniscalchi, president, Asia
Pacific/Latin America, Avis Budget Group. "We're confident that
together we can bring added value to business and leisure travelers and
provide them with the best travel experience possible both in the air
and on the ground."

As the preferred car rental supplier of Club Premier, Avis will promote
its products, services and money-saving offers through the loyalty
program's electronic marketing channels. Avis will be featured on the
Club Premier website (www.clubpremier.com), in member newsletters and
in email and banner advertisements.

About Avis

Avis Car Rental operates one of the world's best-known car rental
brands with approximately 5,750 locations in more than 165 countries.
Avis has a long history of innovation in the car rental industry and is
one of the world's top brands for customer loyalty. Avis is owned by
Avis Budget Group, Inc. (Nasdaq:CAR), which operates and licenses the
brand throughout the world. For more information, visit www.avis.com.

About Club Premier

Premier Loyalty & Marketing, S.A.P.I. de C.V. owns and operates Club
Premier, the first frequent flyer program established in Latin America
and Mexico's leading coalition loyalty program. The company's objective
is to reward the preference and loyalty of Club Premier's members
through the accrual and redemption of Premier Kilometers. Members earn
Premier Kilometers for flying with Aeromexico, Aeromexico Connect,
SkyTeam airlines, and other airlines; for using American Express and
Banamex co-branded credit cards; from converting loyalty currency
issued by other premium credit cards into Premier Kilometers or by
purchasing a variety of goods or services from their favorite retailers
and service providers who are participating loyalty partners. While
members primarily redeem their Premier Kilometers for flights on
Aeromexico and other affiliated airlines, they can also exchange them
for a wide variety of catalogue and experiential rewards available
through www.clubpremier.com.

By Air & By Sea
CARNIVAL TO ENHANCE LEADERSHIP POSITION IN NEW ORLEANS AND PORT CANAVERAL WITH NEW SHIP DEPLOYMENTS BEGINNING IN SPRING 2014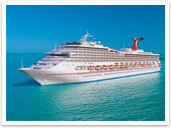 Carnival Cruise Lines today announced new ship deployments taking effect in 2014 in several key markets resulting in exciting new product offerings from Port Canaveral, Fla., and New Orleans.  Carnival will now feature the widest selection of seagoing vacation choices in these markets aboard some of the most innovative ships in cruising.
Carnival Sunshine, which recently completed a massive $155 million transformation, will be repositioned from New Orleans to Port Canaveral beginning in April 2014. This move will allow Carnival to continue to offer attractive new options from Port Canaveral and marks the first time the line will have a ship in Central Florida featuring all of the fantastic Fun Ship 2.0 bar, dining and entertainment innovations.
In turn, Carnival Dream will reposition from Port Canaveral to New Orleans to operate year-round seven-day Caribbean cruises beginning in April 2014, representing a 22 percent capacity increase on week-long sailings from the Big Easy. The 130,000-ton Carnival Dream is from the line's newest and largest class of ships and offers an array of on-board facilities and features. Carnival is the only cruise line to operate two year-round ships from New Orleans and will carry more than 400,000 guests annually from this important Gulf Coast homeport.
Carnival will also increase capacity in Port Canaveral by 30 percent when Carnival Liberty launches year-round five- to eight-day Caribbean cruises in May 2014, adding a second Fun Ship 2.0-equipped vessel to the Space Coast.  The ship's many popular features include Guy's Burger Joint, developed in tandem with Food Network star Guy Fieri, along with BlueIguana Cantina, RedFrog Rum Bar, EA Sports Bar, BlueIguana Tequila Bar and the award-winning Alchemy Bar. 
Guests will now have the widest variety of cruise vacations available from Port Canaveral including five cruise durations -- from three to eight days -- offering seven different itinerary options and the chance to visit 14 exciting destinations throughout The Bahamas and Caribbean. Carnival will be the only cruise line to offer three year-round ships from Port Canaveral, providing fun and memorable cruise vacations to over 600,000 guests annually.
 "These deployment changes will enable us to offer our guests even more exciting Carnival cruise vacation choices from Central Florida and the Gulf region and significantly enhance our leadership positions in the Port Canaveral and New Orleans markets," said Gerry Cahill, Carnival president and CEO.
Carnival Sunshine to Port Canaveral
Carnival Sunshine, which debuted this May in Europe following an unprecedented transformation that added a host of exciting on-board features, will launch year-round seven-day Caribbean cruises from Port Canaveral beginning April 19, 2014.  A new special 11-day cruise from New Orleans to Port Canaveral, visiting Montego Bay, Aruba, Curacao and St. Thomas will depart April 6, 2014.  On April, 17, 2014, a one-time two-day Bahamas cruise will also be offered.
Carnival Sunshine will operate a year-round schedule from Port Canaveral that includes port-intensive seven-day cruises to the eastern and western Caribbean, along with a number of eight-day Caribbean cruises and five-day departures featuring Florida, Caribbean and Bahamian ports.  After completion of its 2013 Europe season, Carnival Sunshine will make its North American debut with a series of seven-day Caribbean cruises from New Orleans starting in November 2013 and running through April 2014.
Carnival Dream to New Orleans
Beginning April 20, 2014, Carnival Dream will launch year-round seven-day Caribbean cruises from New Orleans. The 3,646-passenger vessel will mark a significant increase in seven-day capacity for this popular cruise program from the Big Easy. There will also be a unique nine-day cruise departing April 5, 2014, from Port Canaveral to New Orleans with calls in Aruba, Ocho Rios, Grand Cayman and Cozumel, along with a special six-day cruise round-trip from New Orleans departing April 14, 2014, visiting Costa Maya, Roatan and Cozumel.
On its regular schedule from New Orleans, Carnival Dream will offer three distinctly different three-port, seven-day eastern and western Caribbean options.
---