Great Road Cars from Nissan and Infiniti
By Laurence Vittes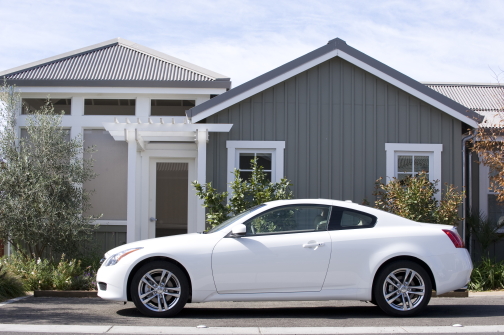 After 63 years on the planet, I know how cars gobbles us up in tangled metaphysical embraces of what we were, what we might have been, and what we'd like to be. I know that we're also facing unprecedented, serious questions about the availability and ethics of our natural resources. And I know that tooling around In a fabulous little Yaris from Toyota could be, with a little stretching, all that any of us basically need.
However, if you're like me, and you need to drive down to the branch office in far-off Los Angeles once a week, or routinely navigate through darkened downtown streets to meet clients late at night after they finished their gigs, you'll definitely appreciate the virtues of two new cars from the Nissan family, Nissan's brilliant 2009 Maxima and Infiniti's spectacular 2009 G37 Coupe.
Both of these magnificent machines seem to tangibly revel in taking passengers quickly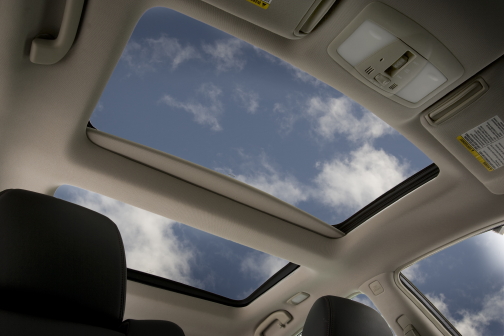 , safely and smoothly from point A to point B while making the driver think s/he is driving the way driving was meant to be. Each combines thrilling performance with premium comfort, quality and amenities in such a satisfying blend that driving long distances in a single bound seems as easy as picking up some ice cream on the Sunset Strip.
This tangible sense of presence is something that the best Nissans and Infinitis share with other great road cars that I've owned and driven from Saab, BMW and Lexus. They are a reward for meeting life's challenges successfully as well as a tool for doing so.
The Maxima was a total surprise. Nothing like some previous incarnations which felt lumpy and moody, like a pet dog that didn't really like to go for a walk unless the sunshine was out.
Seemingly based on the feline shape and power crouch of the Infiniti G37 Sedan, the Maxima is a beauty to look at, especially when considering that it has ample room for four adults.
There's no doubting that it's a pleasure to drive. There's lot of feedback from the surroundings and the road, and the 9-speaker Bose Audio System is at its absolute best in the luxurious symphonies of Beethoven and Brahms.
The Infiniti G37 Coupe is clearly one of the great sports cars to have come on the scene in the last few years. It benefits from Nissan's commitment to excellence and the fact their smooth, strong and powerful engines continue to be standard setters in their class. It can feel like a beast when you've just got to tear up the gorge from Ojai, through the incomparable scenery to Gorman. And it can feel like your mistress/mister cruising down to hear Gustavo Dudamel play Latin-American lollipops at Walt Disney Concert Hall.
Infiniti's 2009 G37 Coupe is available in four models, starting at $35,900. The G37 Coupe family comprises the G37, G37 Journey, G37S Sport 6MT and G37x AWD models, each with standard 330-horsepower 3.7-liter V6.
Nissan's 2009 Maxima 3.5 S and Maxima 3.5 SV are $30,160 and of $32,860 respectively. Both models are equipped with an advanced 3.5-liter V6 and Xtronic CVT transmission.
These exciting animals are both reasonably priced. The Maxima 3.5 SV I drove listed out at $37.4k. The Infiniti G37 Coupe Journey I drove listed out at $45k. Each returns the same highway gas mileage, 26 mpg. Around town the Maxima is a mile better than the Coupe at 19 mpg.
If you're going to lease it, you don't really care about reliability, etc. If you're going to buy it, however, visit Michael Karesh's invaluable TrueDelta.com website for current information, reviews and insights about what constitutes value these days, and which manufacturers offer it.
---