WHEELS  .  .  .



SUMMER DEALS ON AMTRAK - 20% OFF WITH 14 DAY ADVANCE BOOKINGS & KIDS TRAVEL FOR 50% OFF!!
Summer is here—now is the time to book and save When you book at least 14 days in advance, you'll save 20% on a wide variety of Amtrak® destinations. Whether you're headed to the sandy beaches of California, planning to catch some rays in Miami or taking a trip to a destination in between, these Saver Fares are just what summer was made for.www.amtrak.com.
___________________________________________________________________

The Lamborghini Centenario
It makes its public dynamic debut at this year's Goodwood Festival of Speed in the supercar class. Going 'up the hill', the €1.75 million Centenario coupe, of which only 20 will be delivered to customers worldwide, has a 0-100 km/h (0-62 mph) acceleration of just 2.8 seconds and a top speed of 350 km/h (217 mph). The V12 770 hp super sports car was unveiled in 2016, celebrating the 100 year anniversary of company founder Ferruccio Lamborghini's birth. All Centenario coupé models, together with 20 roadsters, are sold with first deliveries under way... Continue reading here
The New SEAT Arona: Modern Urban Character
The New SEAT Arona is here. The last SEAT creation made its first appearance during a media event in Barcelona, in front of 250 international journalists. The New SEAT Arona will make its public debut at the Frankfurt International Motorshow in September.... read more about it here
Awards and Recognition
Design Prize for Futuristic Kia Telluride
G80 Sport Named Finalist in the 2017 International Design Excellence Awards
New Ibiza succeeds at Auto Express Awards
__________________________________________________________________
BABETTE DE ROZIERES TO CREATE DISHES FOR AIR FRANCE TRAVELERS
The new dishes will be available on departures from Pointe à Pitre (Guadeloupe), Fort de France (Martinique), and Cayenne (French Guiana) to Paris-Orly and on board Air France French Caribbean regional network flights.
French Creole dishes on board
Passengers will have the chance to enjoy the three following signature dishes, with a new rotating menu set for every month:
• Fillet of cod marinated in lime, saffron cream sauce, plantain risotto will be served on the menu in March, June, September and December 2017;
• Caramelized chicken fricassee, sweet spicy sauce, duchess of breadfruit with turmeric will be served on the menu in April, July, October 2017 and January 2018;
• Free-range chicken leg, curry sauce, crunchy vegetable confits and basmati rice will be served on the menu in May, August, November 2017 and February 2018;
Babette de Rozières is the premier authority on French-Creole cuisine and is known for being a multi-award winning chef, culinary TV host & author, and restaurateur. Rozières was born in Pointe à Pitre, Guadeloupe Islands. She first developed her passion for Creole cuisine from her grandmother, who passed along the many secrets of cooking Creole dishes. Full bio
"Babette de Rozières' partnership as Air France's new chef confirms the Guadeloupe Islands as a premier dining destination, delivering a refined mix between French cooking techniques and Creole flavors. This is a perfect introduction to the destination and we are very proud of her." Sandra Venite, USA Director of the Guadeloupe Islands Tourist Board.
_________________________________________________________________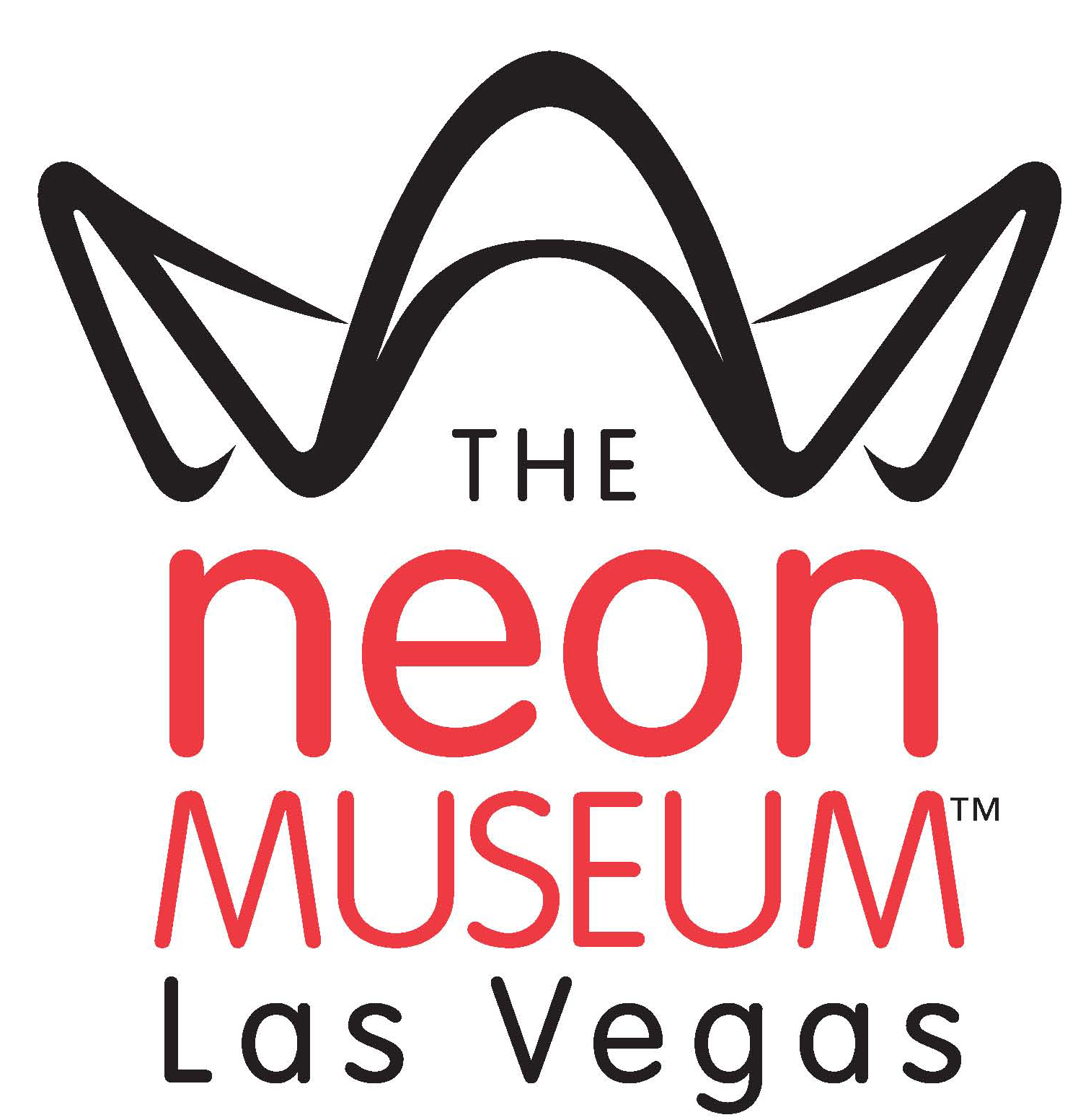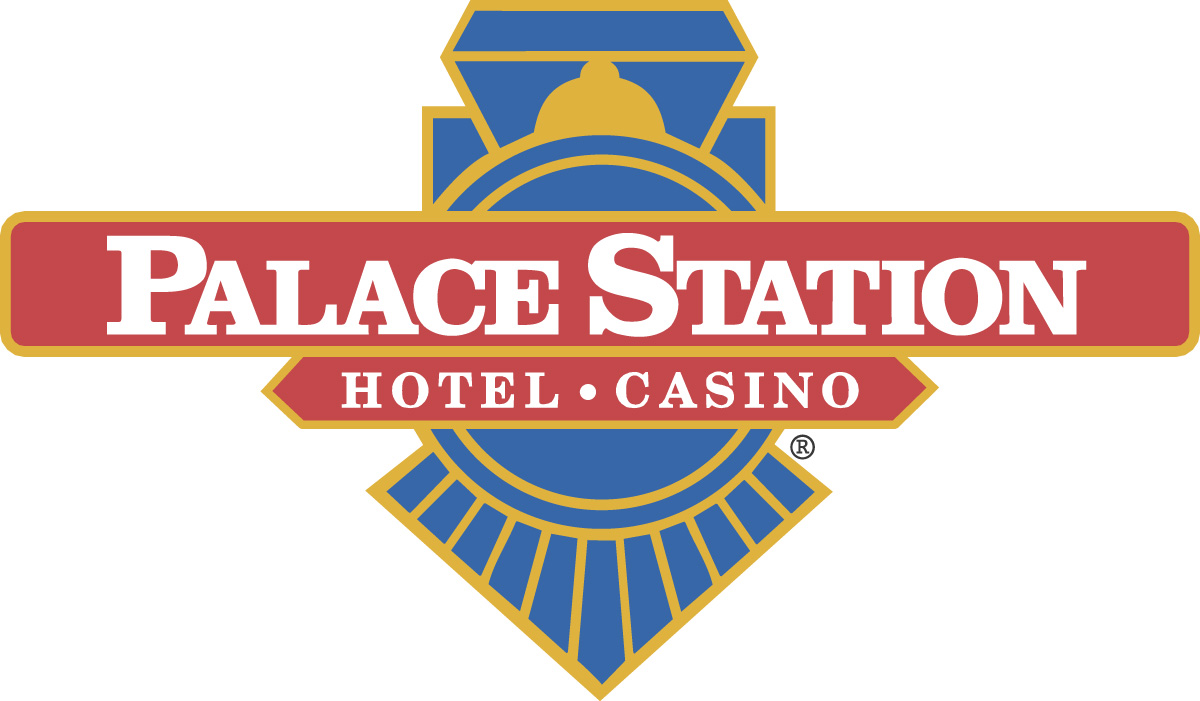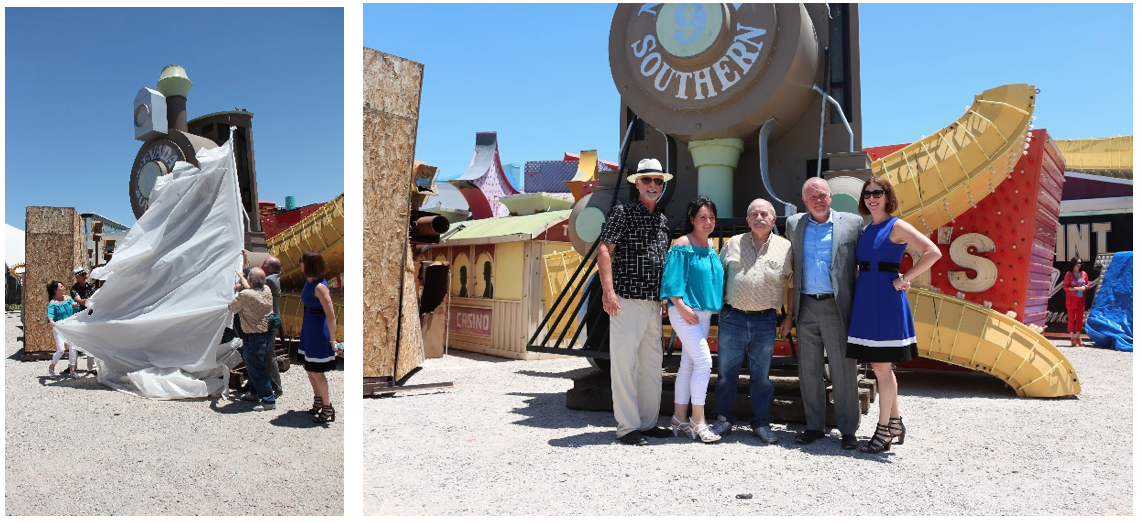 Left: Unveiling the Nevada Southern No. 9 Train; Right: Rob McCoy, president and chief executive
officer, Neon Museum; Cathy Cabrera, longtime Station Casinos team member; Alan Cohen, long-
time Station Casinos team member; Scott Nelson, general manager, Palace Station; Lori Nelson,
vice president, corporate communications, Station Casinos 

NEON MUSEUM, STATION CASINOS UNVEIL PALACE STATION SIGNS IN
MUSEUM'S NEW BOULEVARD GALLERY SPACE
Today, the Neon Museum and Station Casinos held a ceremonious unveiling of newly acquired Palace Station Hotel & Casino signs, which are now on display in the museum's new Boulevard Gallery exhibit and event space. Generously donated by Station Casinos, the signs were retired as part of a property-wide modernization. Video footage of the removal and installation may be downloaded here.

"We are grateful to Station Casinos for making the decision to give these signs to the museum, ensuring the public will be able to enjoy them for years to come," said Rob McCoy, president and chief executive officer, Neon Museum. "Collectively and individually, they make spectacular additions to our new Boulevard Gallery space."

Frank Fertitta, Jr., originally opened what would become Palace Station on July 1, 1976, as The Casino, a 5,000-square-foot facility which offered 110 slot machines, five blackjack tables and a snack bar just west of the Las Vegas Strip. Envisioned as a casino for locals, The Casino was an instant success and quickly evolved into Bingo Palace.

By 1983, the property had expanded numerous times, offering a full array of gaming, entertainment and dining amenities. Fertitta sought to rename the property to complement a new theme—he had selected "trains"—and enlisted his loyal customers to "name the casino" with a contest that garnered 26,000 entries. Las Vegan Claire Jarvis' submission of "Palace Station" was selected as the winner. Introduced that same year, the signs now on view at the Neon Museum adorned the exterior of Palace Station. They provided instantly recognizable features of the property's train theme for the ensuing 30-plus years.

"Station Casinos is proud that this cherished part of the company's history will be preserved at the Neon Museum," said Lori Nelson, vice president, corporate communications, Station Casinos.

FAST FACTS ABOUT THE PALACE STATION SIGNS
Train:
The "Nevada Southern #9" train being donated was one of eight "trains" that adorned the exterior of the casino

Approximate weight 1,800 lbs.

Approximately 8 feet wide by 17 feet tall

The train itself is largely constructed of formed sheet metal. The wheels are fiberglass with wood backing. This sign is mounted on a steel frame for display.
Palace Station Letters:
P & S are each approximately 5 feet 5 inches tall

ALACE TATION are each approximately 4 feet 4 inches tall

When the letters were installed at Palace Station, they measured approximately 50 feet in total length.

The letters are surrounded by approximately 322 linear feet of exposed neon and 975 cold cathode lamps. The lamps were converted from the original incandescent lamps in 2008.
Station Casinos commissioned YESCO, the leading manufacturer of electric signs, to carefully dismantle the signage from the casino to prepare it for its new home at the Neon Museum.

For more information about the museum and to book a tour, go to www.neonmuseum.org or call (702) 387-6366.

ABOUT THE NEON MUSEUM
Founded in 1996, the Neon Museum is a non-profit 501(c)3 organization dedicated to collecting, preserving, studying and exhibiting iconic Las Vegas signs for educational, historic, arts and cultural enrichment. It has been named "Best Museum" by Las Vegas Weekly, one of "Sin City's Best Retro Sites" by MSN, "No. 1 Las Vegas Museum Sure to Entertain and Educate" by USAToday's 10best.com, "One of the Top 10 Coolest Things You Didn't Know You Could Do" by Forbes.com, one of the "Top 10 Historic Spots in Las Vegas" by Vegas.com; one of "15 Most Fascinating Museums in the U.S." by VacationIdea.com; and earns a consistent 4.5 out of 5 rating on TripAdvisor. On its 2.27-acre campus, the Neon Museum houses an outdoor exhibition space known as the Neon Boneyard ("boneyard" is traditionally the name for an area where items no longer in use are stored); the North Gallery, used mainly for education programs and special events; the new Boulevard Gallery outdoor exhibit and event space; and its visitors' center, housed inside the former La Concha Motel lobby. The museum collection also includes nine restored signs installed as public art throughout downtown Las Vegas and one restored sign on view at the outdoor Fashion Show Plaza on the Las Vegas Strip. Public education, outreach, research, archival preservation and a grant-funded neon sign survey represent a selection of the museum's ongoing projects. Both the Neon Boneyard and the La Concha Visitors' Center are located at 770 Las Vegas Blvd. North in Las Vegas. For tour schedules and pricing information, visit neonmuseum.org.

ABOUT PALACE STATION
Station Casinos was founded by the Fertitta family on July 1, 1976, with the opening of the property that became Palace Station. Today, the company has grown to encompass 20 casinos throughout Southern Nevada.
---