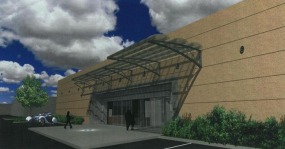 MULLIN AUTOMOTIVE MUSEUM
A New Collection Opens at Former Otis Chandler Vintage Auto Venue
by Bonnie Carroll
The Mullin Automotive Museum held its grand opening last month as homage to the art deco and the machine age eras that produced exquisite art and magnificent automobiles. The museum is home to examples of the finest of historic French automobiles from the Bugatti to the Voisin as well as significant and representative decorative art from this same period.
The Mullin Automotive Museum building was previously owned by legendary newspaperman Otis Chandler, who once housed his collection in what is now the revamped museum structure. After Otis Chandler's death in 2006, Mr. Mullin acquired the property, then called "The Vintage" and began an extensive remodel utilizing the talents of architect David Hertz and contractor Interscape Construction: Interdesign and fabrication were done by The Scenic Route.
Hentz is the founder and president of Studio of Environmental Architects of Santa Monica and has been an active participant in the environment and design communities for two decades. Mr. Hentz has received numerous awards for his outstanding contributions in the field of Architecture.
The 46,821 square foot museum incorporates elements that reference the past as well as the present in its distinctive design. The museum includes a roof garden, theatre, gift shop and archives.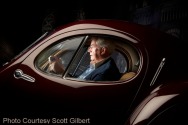 Peter Mullin's French Curves Collection exemplifies the zenith of the French automobile. The collection includes some of the most beautifully styled and amazingly engineered French-built cars covering several decades: Bugattis, Delages, Delahayes, Hispano Suizas, Talbot-Lagos and Voisins.
Many notable cars in the collection have won prestigious awards at concours d'elegance competitions throughout the world. In addition, a number of the race cars have been past winners of historic races, such as the Grand Prix de Pau and Le Mans.
Peter Mullin's great love of 1930's French cars began as a grand passion, which inspired him to collect, restore, show and race some of these French "beauties." A passion became a cause to preserve the French automobile. This museum will serve to capture and preserve both sublime style and superb engineering.

Mr. Mullin is Chairman Emeritus of the Mullin TBG and founder and chairman of M Financial. He serves on the boards of Avery Dennison, Gene Autry Heritage Museum, Occidental College, St. John's Foundation, Hospital of the Good Samaritan and the UCLA Foundation Board of Trustees. He is Chairman of the Music Center Foundation, as well as past Chairman of the Board of Visitors of Anderson Graduate School of Management at UCLA. He is past president of the American Bugatti Club and a member of the Bugatti Trust. The Mullin Automotive Museum Foundation supports nonprofit public charities that are dedicated to the study, preservation and public display of classic automobiles.
The Board of Directors includes Peter Mullin, Chairman; Bruce Meyer President of Meyer Pacific in Beverly Hills; Richard Dadatto, President of Adatto Construction in Seattle; David Sydorick, former investment banker and noted collector or automobiles; Stewart Reed, Chairman of Transportation Design Department for the Art Center College of Design.
The museum will be open May 22 and June 12, 2010 – 10:00 a.m. – 3:00 p.m.
Reservations are required.
The Mullin Automotive Museum
1421 Emerson Avenue
Oxnard, CA93033
805-385-5400
info@mullinautomotivemuseum.com
---
SEGWAY® TOURS TO SEND GUESTS WHEELING AT THE OCEANFRONT RITZ-CARLTON, HALF MOON BAY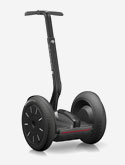 Beginning May 14, 2010, visitors to the San Francisco Bay Area will have access to an exhilarating new kind of touring at The Ritz-Carlton, Half Moon Bay, situated 23 miles southwest of the San Francisco International Airport. On May 14, the 261-room resort will launch weekend Segway Tours, providing guests with training and use of Segway® Personal Transporters for guided rides throughout the expansive golf, spa and recreation destination. 

 

Offered Fridays, Saturdays and Sundays for individual guests and by prior arrangement for groups, 90-minute Segway Tours at The Ritz-Carlton, Half Moon Bay will be priced at $75 per person and include equipment and helmet use, 30 minutes of instruction, and an hour of riding. The one-on-one instructional session preceding each ride will include practice in an enclosed training area followed by training on gentle inclines – a stunning highlight of the coastal trail used for the guided Segway tours.

 

The self-balancing, motorized Segway Personal Transporters are ridden standing up, with only a slight movement forward or backward needed for propulsion. Navigating and steering is accomplished via a simple twist of the turning grip, allowing riders to scoot along The Ritz-Carlton, Half Moon Bay resort's network of paved pathways while enjoying the spectacular sights and sounds that envelop the coastal setting.  Start times for the tours are 4 p.m. and 6 p.m. on Fridays; and 10 a.m., 12 p.m., 2p.m., 4 p.m., and 6 p.m. on Saturdays and Sundays. Times will adjust at the close of the summer season, and separate arrangements can be made for corporate and other groups. Participants must be 16 years of age or older, and equipment speeds will be limited to 12.5 miles per hour. Tour reservations may be made at (650) 712-7863.

 

The Ritz-Carlton, Half Moon Bay's Segway Tours complement a full roster of resort activities offered for summer 2010 and beyond. Additional choices include world-class tennis workshops for adults and children, Ritz Kids® programs, and self-guided Signature Drives through the five spectacularly distinct scenic regions surrounding Half Moon Bay. Guests also have access to acclaimed wine instruction and tastings via the property's popular Vintner Series and ENO-Versity wine school, golf at the adjoining Half Moon Bay Golf Links, horseback riding, bird-watching, surfing, outdoor s'mores experiences, and a variety of spa and fitness center options at the resort's award-wining 16,000-square-foot spa. For room reservations, visit www.ritzcarlton.com, call (800) 241-333, or contact a travel professional. For spa, dining and activity reservations, contact The Ritz-Carlton, Half Moon Bay directly at (650) 712-7000.

MOTORCYCLE MAINTENANCE TIPS FROM ESURANCE


Good weather is here! Which means, it's time for some motorcycle maintenance (before you hit the road looking for Zen). Esurance enlisted veteran motorcycle mechanics for these 5 tips. Check 'em out:

1. THE TIRES
Some tires lose air very slowly and a soft tire, although it might not be obvious, is a major safety issue. On a motorcycle, you have half the number of tires you do on a car making proper inflation twice as important.

2. THE FLUID
It's always good to check the various fluids, including the engine oil, transmission oil, and brake fluid, etc. after an idle spell. They're easier to check after the bike's been sitting for a while and the fluids have settled to their lowest point.

3. THE AIR FILTERS
Make sure they're clean, and check for small creatures (they can be crafty) in the housing. If you find that you need to replace a filter, it may not be as difficult as you think.

4. THE BATTERY
It's not unusual for the battery to be low or even dead after sitting for an extended period. Check the water in the battery and make sure there's enough charge left to start the bike.

5. THE LIGHTS
Make sure they're all working. Sounds obvious, sure, but that means it's also easy to forget.

And of course, a big part of staying safe is making sure you have reliable motorcycle insurance. A good policy is kind of like a helmet for your finances— maybe not the coolest thing ever, but a really, really, good idea nonetheless.  Visit: www.esurance.com.
---
 SATELLITE SPEED CAMERAS: IS BIG BROTHER OVERHEAD?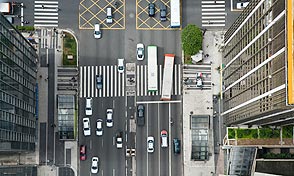 Many cities have been recording people walking around with surveillance cameras for some time, and others are following their lead. Driving anywhere in Britain involves having a photo of your car, and license place being snapped many times during your journey.
But what if you were being tracked from a satellite? It sounds absurd, but it's now a reality in some parts of the world.


---
FATHER'S DAY MOGULAIRE CONCOURS D'ELEGANCE PRE-EVENT IS WHERE DAD WANTS TO BE THIS YEAR
Automobiles, Food & Fun at Four Seasons Silicon Valley

Mogulaire Inc. (http://www.mogulaire.com) today unveiled details behind its inaugural Concours d'Elegance taking place in the summer of 2011, and with that, comes the first pre-event – this Father's Day, June 20, 2010, at the Four Seasons Hotel Silicon Valley.

What:
Dad can enjoy a sample of what's to come at the Mogulaire Concours d'Elegance in 2011. Some of the treats Dad likes, showcased at these events, include a spectacular line-up of luxury, exotic automobiles, auto-inspired artworks, wine tasting compliments of Wente Vineyards and a Nike Golf installment.
General Admission is FREE.

Additionally, at the Four Seasons Hotel Silicon Valley, special 3-course meals at acclaimed restaurant Quattro can be enjoyed for $58 per person, while just-for-kids bento boxes are $25.

Overnight stays start at $199.

Who:
The Father's Day event, presented by Four Seasons Hotel Silicon Valley, are produced by Mogulaire Inc., the company behind the new Concours d'Elegance coming to the San Francisco Bay Area on July 23, 2011. For details see press release: "SAN FRANCISCO BAY AREA WELCOMES NEW CONCOURS D'ELEGANCE; Concours Breaks New Ground with Year-round Celebration, Numerous Free Events, First-ever Tri Valley and Livermore Vineyard Estate Concours."  http://mogulaireconcours.com/media/san-francisco-bay-area/

Why:
Dads love cars and cars love dads. More specifically, these events are designed to pay tribute to the best of automobiles. First in the series of pre-concours events, the Father's Day events are free in order to create a level of accessibility that may not otherwise exist during the current economic climate.

Who Should Attend:
Dads, families, automobile enthusiasts, fans of innovation and fun.

When:
Sunday, June 20, 2010
11:00 a.m. - 5:00 p.m.

Where:
Four Seasons Hotel Silicon Valley
2050 University Avenue
East Palo Alto, CA 94303
(650) 566-1200
http://www.fourseasons.com
Complimentary or valet parking is available onsite. For more information on the Mogulaire Concours d'Elegance and other events, please visit http://www.mogulaireconcours.com.

---
---