WHEELS  .   .    .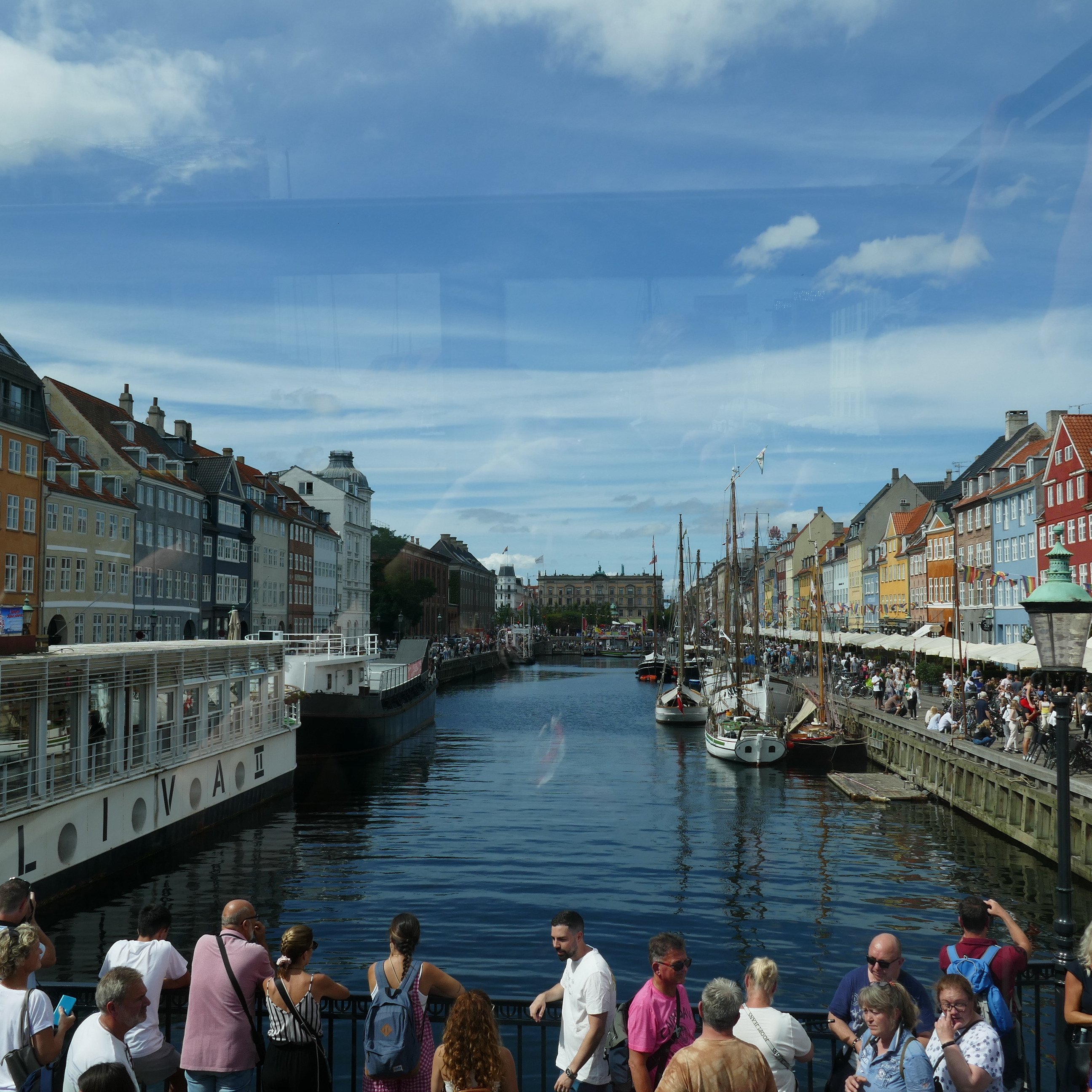 Colorful Copenhagen Nyhavn Canal

COPENHAGEN IN A DAY? TAKE THE ON-OFF BUS!
With only a day in port the Open-Air Double Decker Tour Bus Saves the Day
I arrived in Copenhagen on the Viking Jupiter on a beautiful sunny day, with only seven hours to see the sights and decided the Copenhagen On-Off Bus would be my best bet to achieve visiting the sights on my bucket lists.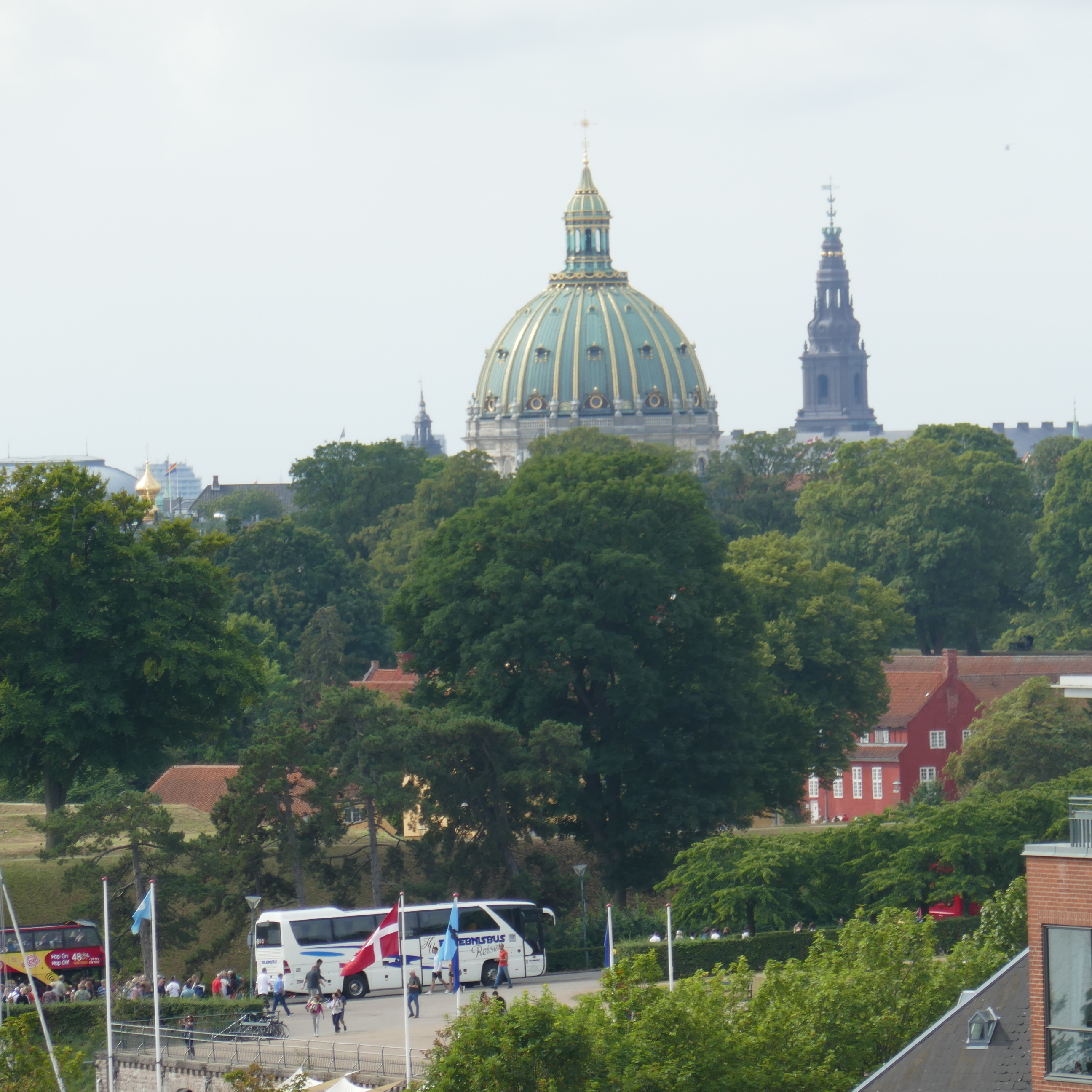 View of Copenhagen from the Viking Jupiter
The bus stopped steps from my ship, and I found sitting in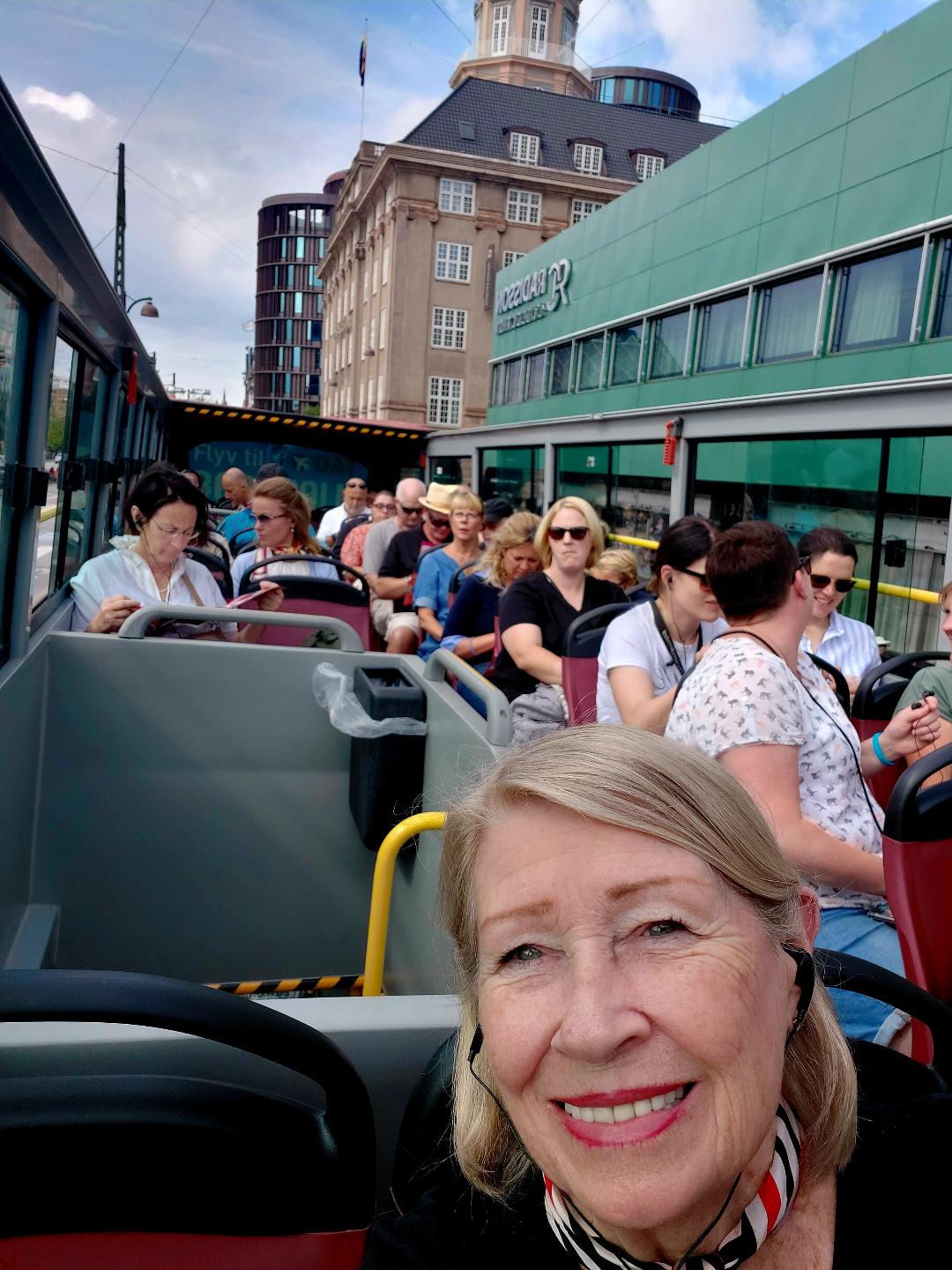 the open upper deck an amazing view from hop on hop off tourist bus-bus. I was able to see so many of the destinations I wished to visit and was returned walking distance from my ship on time for dinner and departure. Below please find information on places I strongly recommend you visit in this colorful and happy Danish capitol. My short list for a well rounded view of everything wonderful in this fun, delicious destination.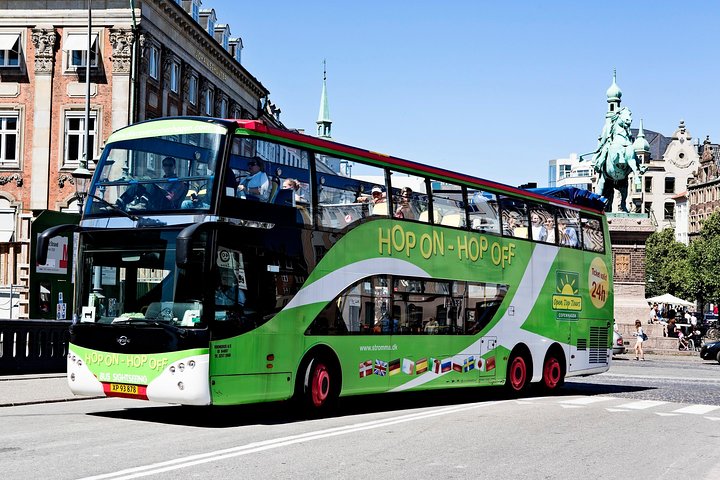 Hop on hop off tourist bus
Places to visit while traveling on the Hop on hop off bus:
Little Mermaid Statue ~ Amalienborg Palace ~ Nyhavn ~ Canal Cruise  Tivoli Gardens ~ Danish Food Hall ~ Louisiana Museum
City cards are great in any city you visit and the Copenhagen Card,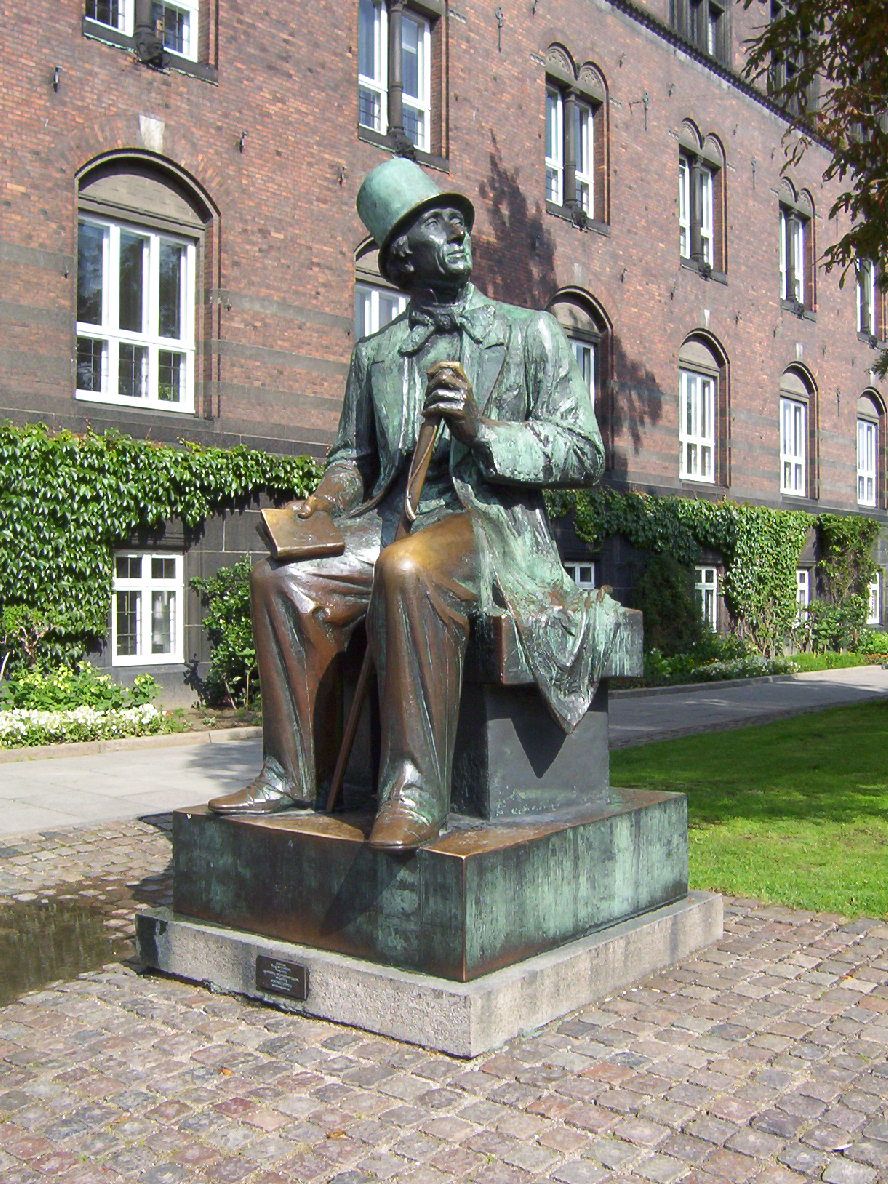 gives you instant access without waiting in long lines to over 80 attractions and free public transport. You can purchase the card in 1-to-5-day increments, and for quick visits the one-day option is perfect. I first discovered the city card in Budapest and have used them successfully in may cities since. I love guided tours and Copenhagen has some unique tours to choose from. Usually walking tours are by hours and very insightful on history with sculptures of people like Hans Christian Andersen, a four-hour food tour got high points from everyone, and if you are a biker several bike tours are offered. They also feature a popular Danish pastry making tour (however, Viking ships usually offer this class on board ships traveling through Denmark, and I had previously experienced this sweet class).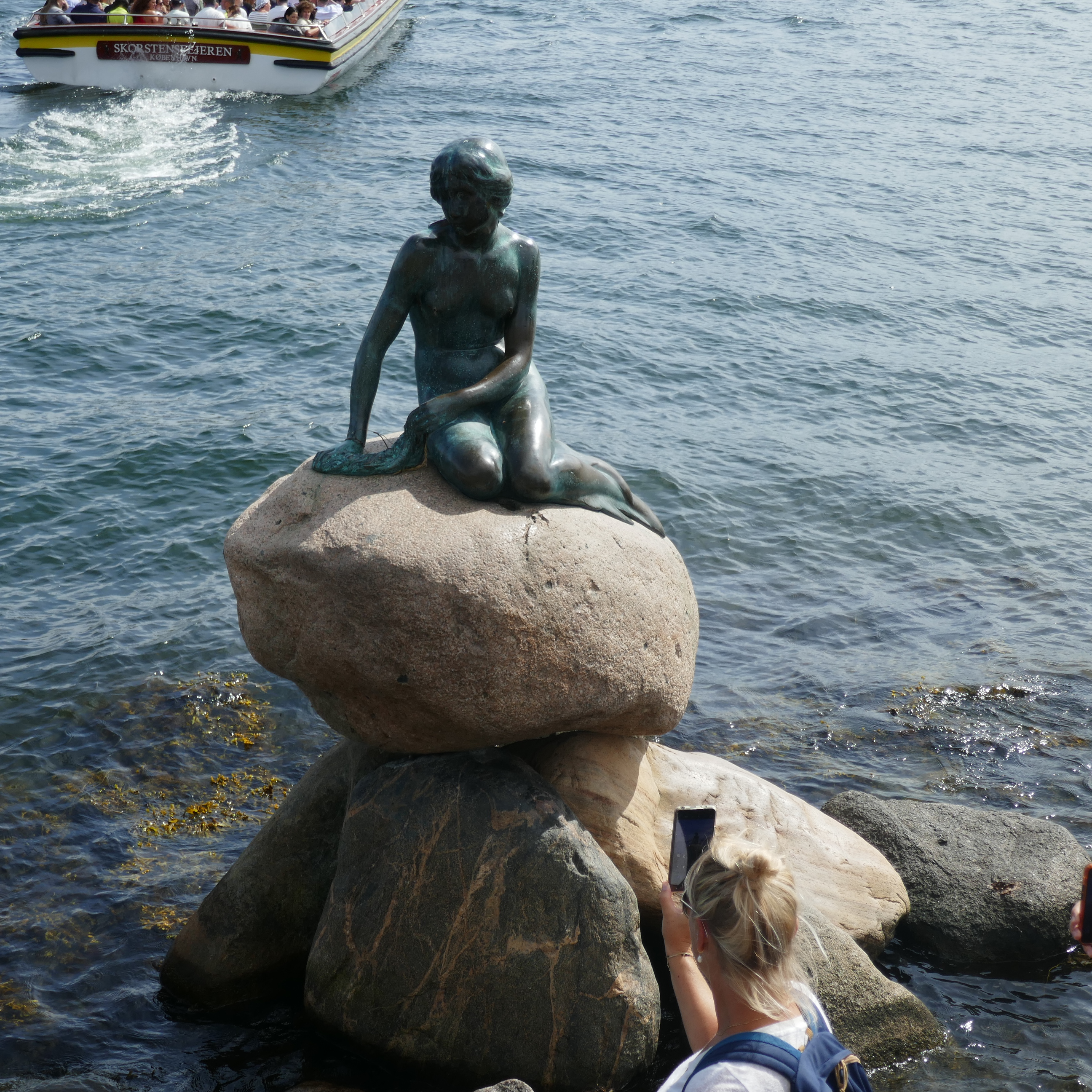 So much to see in happy Copenhagen, and due to the fact that I adored Hans Christian Anderson Fairy Tales as a child and I live a short drive from Solvang, California (referred to as Denmark USA), I was anxious to see the real Little Mermaid Statue, located in the Osterbro neighborhood of Copenhagen, and kind Danish man and his little girl generously offered to take my photo with the Little Mermaid.
Amalienborg Palace is impressive and home to the Danish Royal Family since 1794. It is a fifteen-minute walk from the Little Mermaid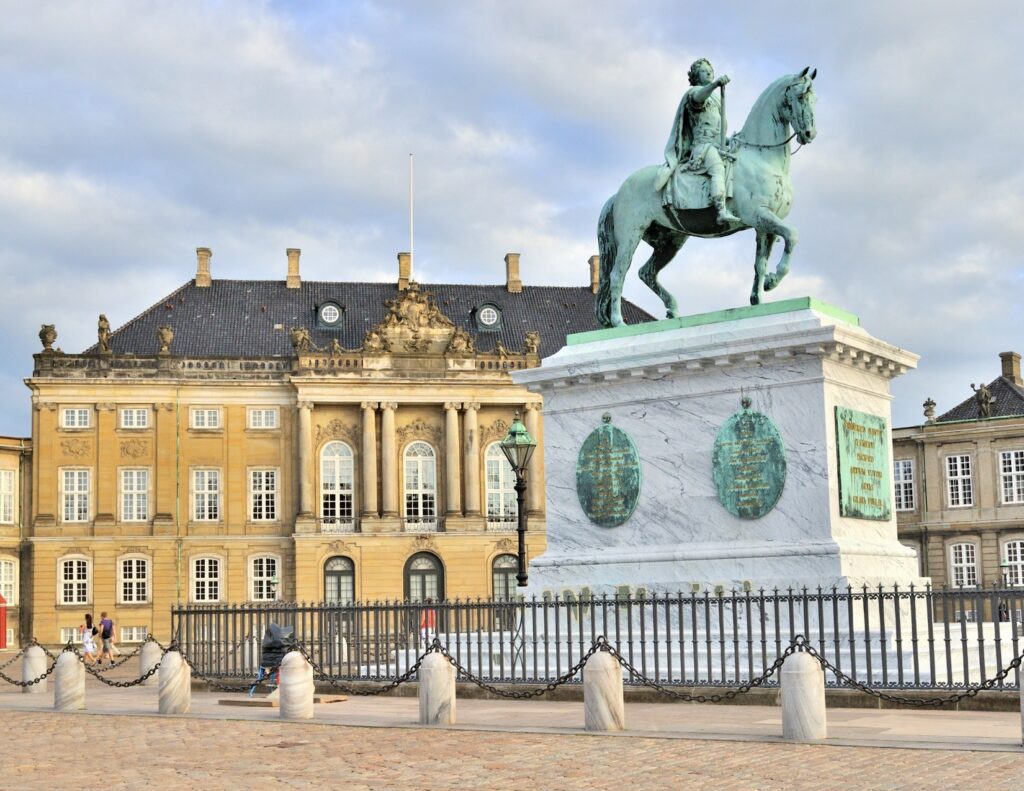 , but that's why they call it the On-Off Bus! If you're interested in royal history, you should visit the interior. The palace consists of four 18th century Rococo-style buildings named after the monarchs. Also you will find a museum where you can view the private apartments and reception rooms of the kings and queens. Similar to Buckingham Palace, every day at noon you can see the changing of the guard. If the queen is in residence, you'll see a swallowtail flying from the roof. The Royal Danish Opera House, designed by Henning Larsen is located across from the Royal Palace and the architectural is renowned making it a favorite of visiting opera lovers and their families.
Nyhavn is Copenhagen's renowned and most colorful of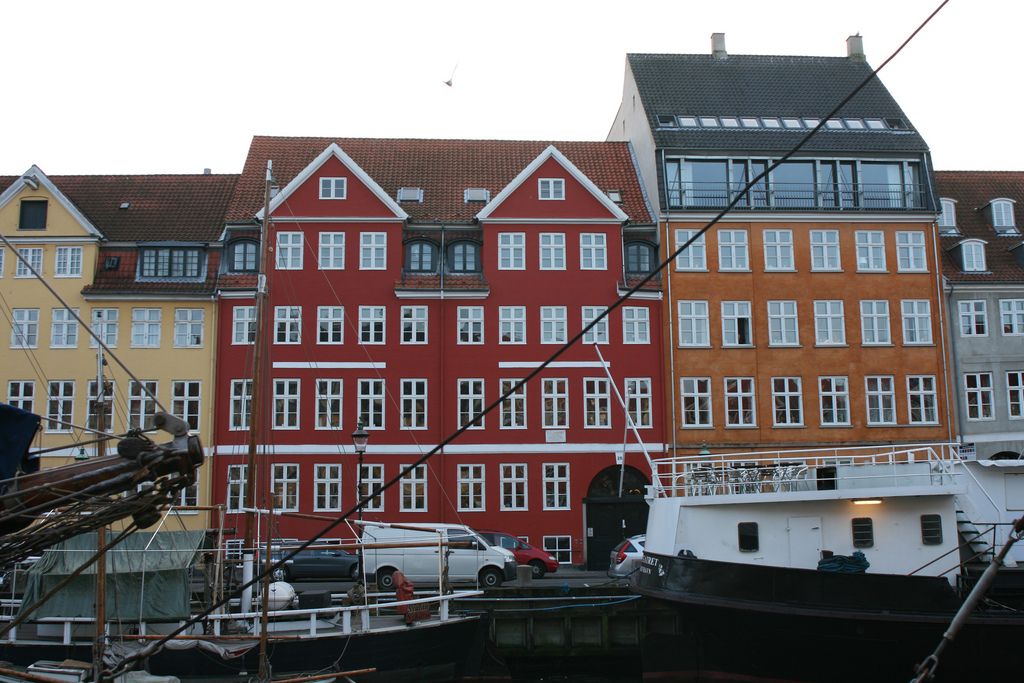 neighborhoods and a must visit with only a day in Copenhagen. It's world known for its series of colorful buildings and interesting history. It's one of the most popular photo spots in the city, and is a perfect place to grab a snack or ice cream at one of the many street cafes and bars. You may also visit the former home of Hans Christian Andersen in this area. The author spent his life in Copenhagen in the red house #20, where he wrote his many famous children's stories.
Another recommended shopping and food destination is the Torvehallerne or Danish Food Hall, a glass enclosed Taste of Copenhagen food market featuring 80 shops, with picnic tables to enjoy a meal from shops featuring Danish specialties, produce, coffee, wine and more.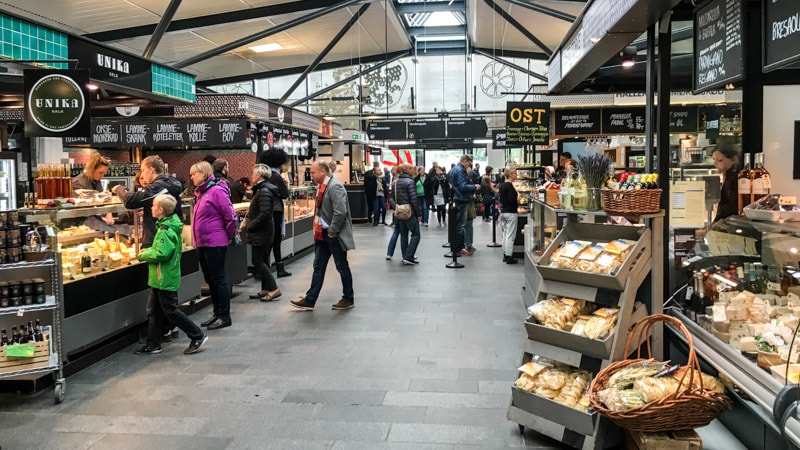 Torvehallerne, Taste of Copenhagen Food Market
Louisiana Museum is a museum not to miss on your day in Copenhagen. The Louisiana Museum of Modern Art is an eye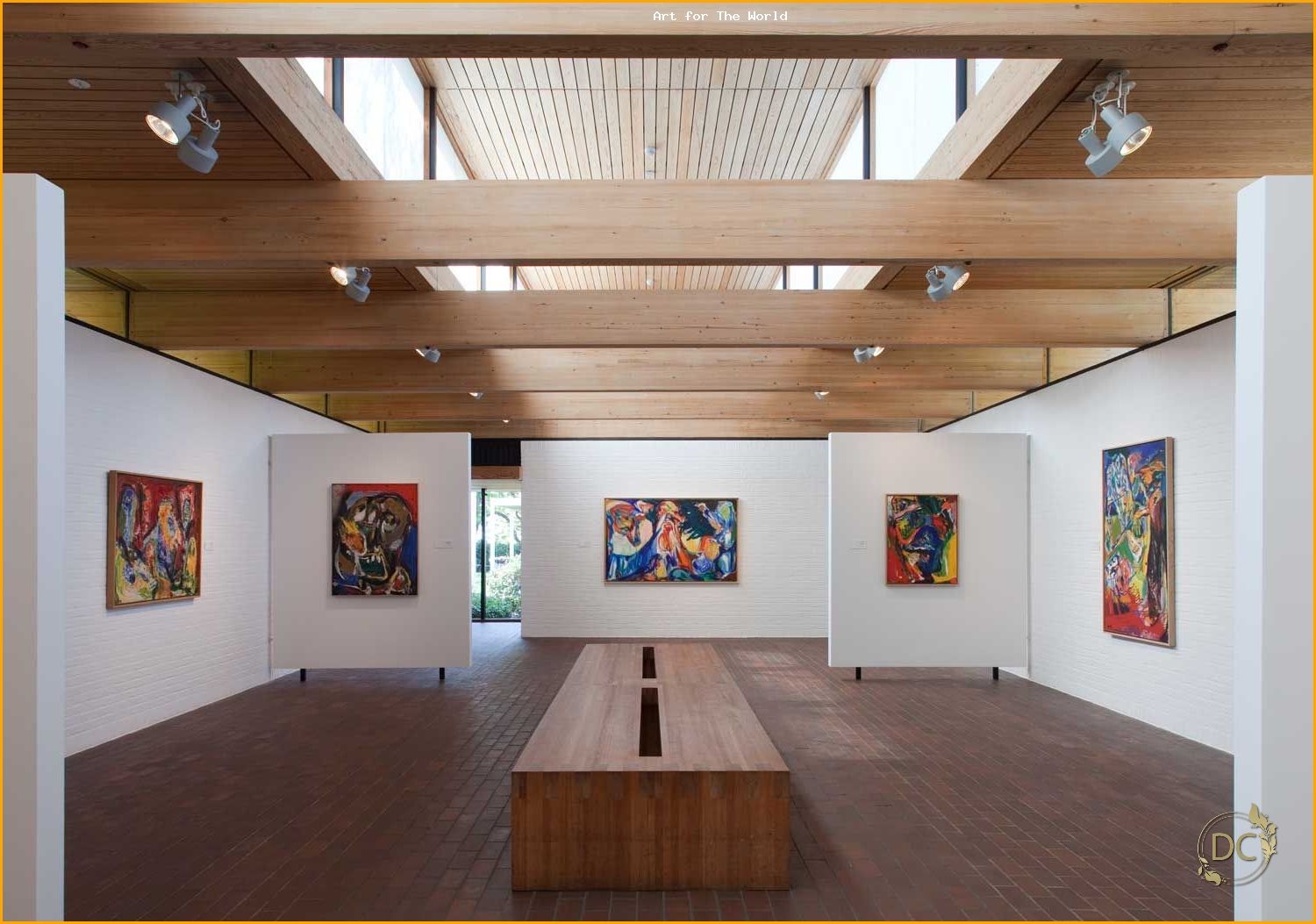 catching museum that is unusual, and houses over 4,000 works of modern art postdating 1945, including Picasso, Warhol, Giacometti, Lichtenstein, Dubuffet and more. Outside, you will discover a beautiful sculpture garden with over 60 works by Alexander Calder, Henry Moore, and Richard Serra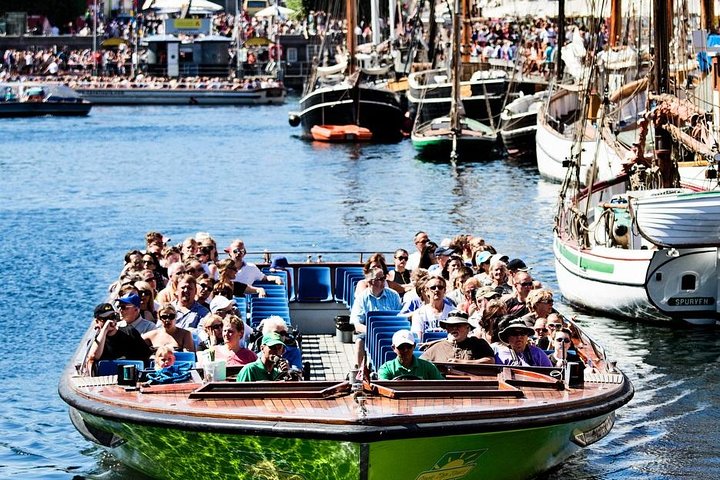 Canal Cruising
CANAL CRUISE In the late afternoon for a quick way to view a great deal of the canal area of Copenhagen, which is a world into it self. Wonderful photographic opportunities to capture colorful historic buildings. View will include a great view of Amalienborg Palace, the Opera House, the Little Mermaid, and the colorful houses and house boats of Christianshavn. Cruises depart from Nyhavn throughout the day. 
TIVOLI - An attraction I've heard about for so many years was founded in 1843, Tivoli Gardens is Copenhagen's iconic theme park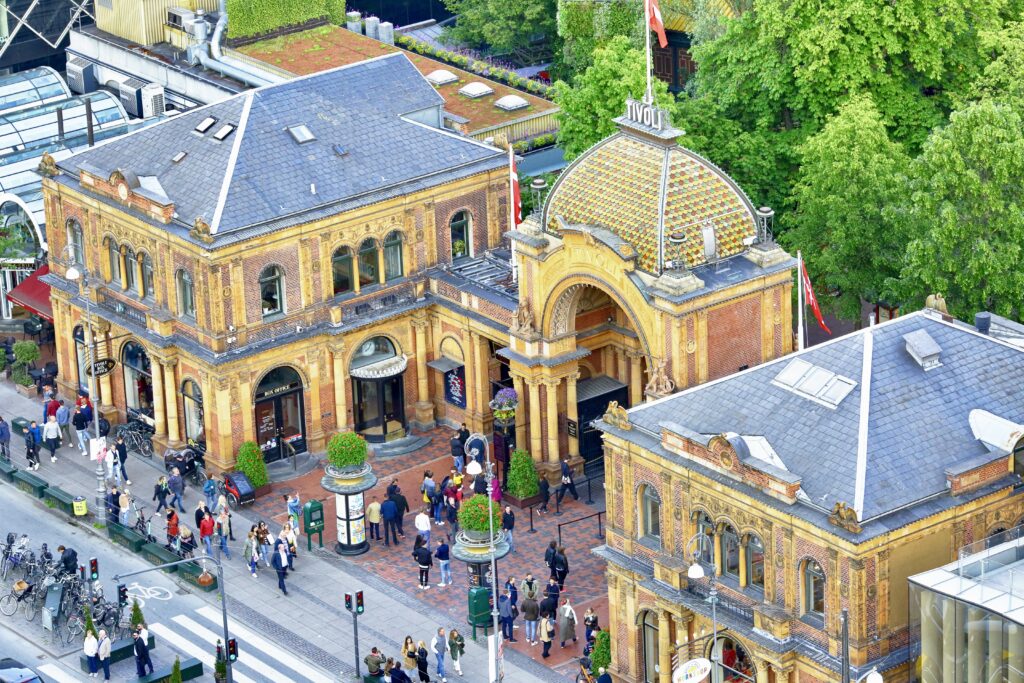 and a prime attraction. It's the world's second oldest amusement park and heavily inspired Disneyland. If you are traveling with your children, this is a must do with one day in Copenhagen. Walking through  the iron gates, you find rollercoasters, immaculate gardens,  concert pavilion,  theater venue, Moorish and Venetian architecture, and the Oriented-style Balkonen Restaurant. If you visit at night you will see a magical show of lights. A train takes guest around the park, and visitors can purchase a ticket for 24 hour unlimited rides. Note: Tivoli is only open from April to September, with special openings on celebrated holidays. There are fireworks on Saturday nights during the summer months.
If you are flying into Copenhagen and looking for hotel accommodations there are so many beautiful hotels to choose from, all with beautiful views. I saw many while traveling through the city, and was told about a few mentioned below: The The Admiral Hotel in a beautifully restored historic building near Amalienborg and The Hotel Nimb 5 star boutique hotel with a rooftop pool located in Tivoli highlighted with a fairytale facade with Moorish arches.
All in all, my day in Copenhagen on the bus was amazing, this city is so alive, and I do hope I can go back to spend more time there enjoying the delicious food, glorious architecture, historic art and very friendly people. For information contact Copenhagen Tourism at www.visitcopenhagen.com.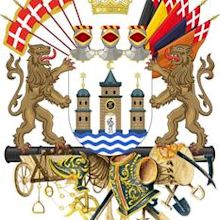 ---