MARANELLO ROSSO
the color of success … 20 years of passion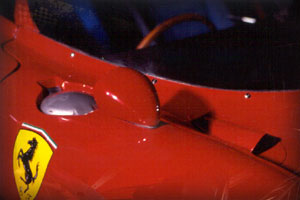 MARANELLO is the metaphor of a dream and RED is the color of success the color of passion.
MARANELLO ROSSO project was born in the middle of the 1980's for the will of Enzo Ferrari and his friend and Ferrari driver Fabrizio Violati, well known as one of the most important collectors in the world. Maranello Rosso known as a "temple" still keeps the legend alive, besides the cars even our special asphalt floor becomes a "must" of the brand just as the location in Republic of San Marino, emotionally involved and strongly linked to Enzo Ferrari.
In charge of the company and behind the Brand, since the  opening in December 1989,  is a woman, Sandra Lodi, that right from the beginning took on the challenge to create a facility with the primary intention to safeguard this unique Italian cultural heritage for the people.
This very special anniversary it has been celebrated at first by the Italian President  Sen. Giorgio Napolitano that has honored Maranello  Rosso with the merit award for the "significant contribution to the image of the excellence of the "Made in Italy" in the world".
For the public of visitors and tourists in addition to the simple visit  today Maranello Rosso in its new 3000sq.mt site works with Formats like the "Prova Vettura" and Incentives or Events that include access to private areas like the Art Gallery and the Study Center. Plus the possibility to live the main motor sport events like the 1000MIGLIA or the  MOTOGP.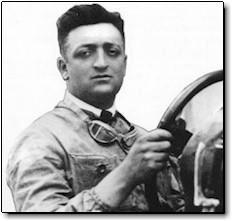 ...THE LEGEND KEEPER
"Volgendomi indietro dalla sommità del monte rivedo la folla di volti e di nomi che ha accompagnato il mio cammino..."   Enzo Ferrari
FERRARI MUSEUM - The 25 most important classic Ferrari cars, unique models starting from the most famous of all, the FERRARI 250 GTO winner of three World Championships and recently valued over 18 million Euro, to the sensual FERRARI 250 SPYDER, one of a kind owned by the star Marilyn Monroe, from the F.1 of Gilles Villeneuve – the most loved Ferrari driver of all times to the mythical 330 P of Graham Hill or the 365 P2/3 of John Surtees.
"Non sono soddisfatto fino a che non ho raggiunto il massimo..."  Carlo Abarth
ABARTH MUSEUM - the best of the production and genius of Carlo Abarth, The 40 most important Abarth cars, COMPETITION, GT, SPORT, PROTOTYPE, FORMULA and RALLY, among which the 1000 RECORD MONZA BIALBERO that established the 72 Hour World Record, the ABARTH SIMCA 1300 World Champion, the 2000 SIMCA ABARTH and the  131 RALLY ABARTH winner of the Rally World Championship or the 2000 SPORT .SEO14.
---
---