Wheels   .   .   . Historic Auto Tidbits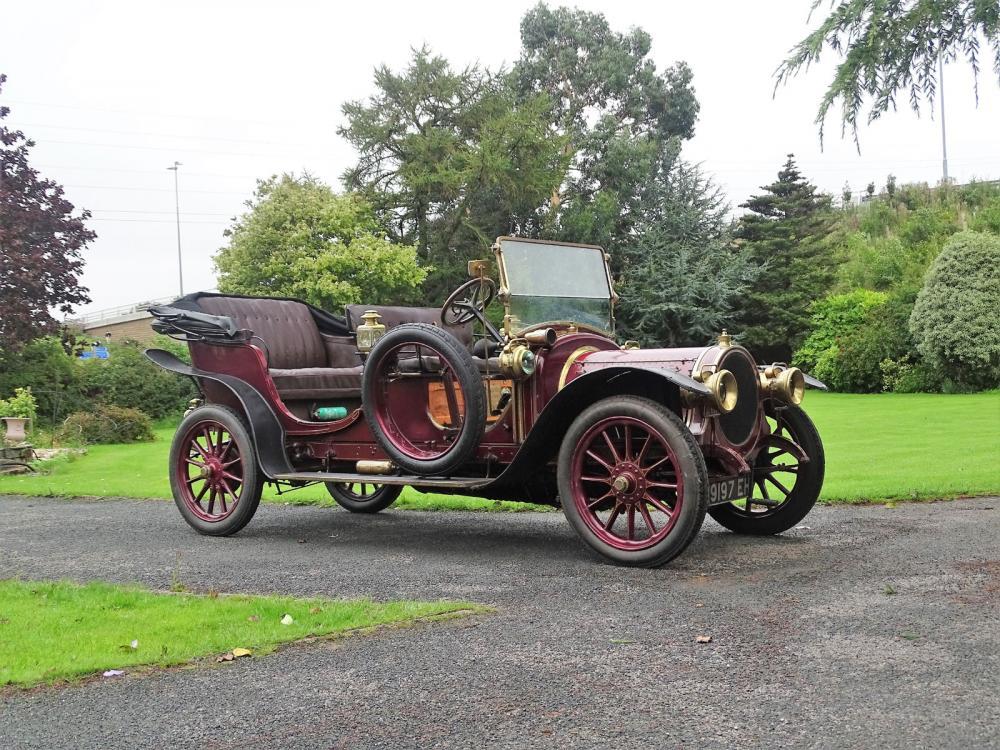 1912 Delaunay Belleville Type IA6 Park Phaeton – french rival to Rolls-Royce - purchased new by eccentric heiress Evalyn Walsh McLean, FORMER OWNER OF The infamous 45-carat Hope Diamond'
Estimate: £90,000 to £120,000
Purchased new by heiress Evalyn Walsh McLean a year after she became the last private individual to acquire the renowned 45-carat Hope Diamond this magnificent 107-year-old survivor of just 185 Type IA6 chassis' made, is for sale with H&H Classics at Duxford Imperial War Museum on October 16th.  
Estimated to sell for £90,000 to £120,000, the car is exceptionally original right down to its numbered floorboards. It was bodied by Brewster of New York as a Park Phaeton for Evalyn Walsh Mclean, a woman who could afford the best of everything.

It has been in its current ownership for nearly 40 years and was extensively rallied during that time - including a 460-mile trip in 2018.

Damian Jones, of H&H Classics, comments: "Notable as the first French manufacturer to produce a six-cylinder engine, Delaunay Belleville was a genuine rival to Rolls-Royce in period. It has a wonderful patina, and is a highly usable and imposing Edwardian motorcar." 
 
Evalyn Walsh McLean (1886-1947), was an American mining heiress and socialite who was famous for being the last private owner of the 45-carat (9.0 g) Hope Diamond (which was bought in 1911 for $180,000 from Pierre Cartier), as well as another famous diamond, the 94-carat (18.8 g) Star of the East.  
According to the legend, a curse befell the large 45 carat blue diamond when it was stolen from an idol in India — a curse that foretold bad luck and death not only for the owner of the diamond but for all who touched it.
The Hope Diamond is one of the most famous jewels in the world, with ownership records dating back almost four centuries. It has a much-admired rare blue colour and its value is estimated at $200 to £350 million.
 
The feisty daughter of an Irish immigrant who struck gold during the height of the Gold rush at the turn of the century. Evalyn's wild tomboy days were over, and her grooming as a debutante began. She was sent to Paris to study music she wrote in her autobiography Father Struck It Rich. "By some school magic, I was to become a lady!"
In 1908, Evalyn eloped, against her family's best advice, with the handsome heir to the Washington Post fortune, Edward Beale McLean. With $200,000 in "pin" money as a wedding gift from both families, the newlyweds sailed off on a three-month honeymoon to Europe and the Mid-East. At the end of the trip, Evalyn and Ned arrived in Paris without even enough money left to pay the hotel bill.
---