WHEELS November 2014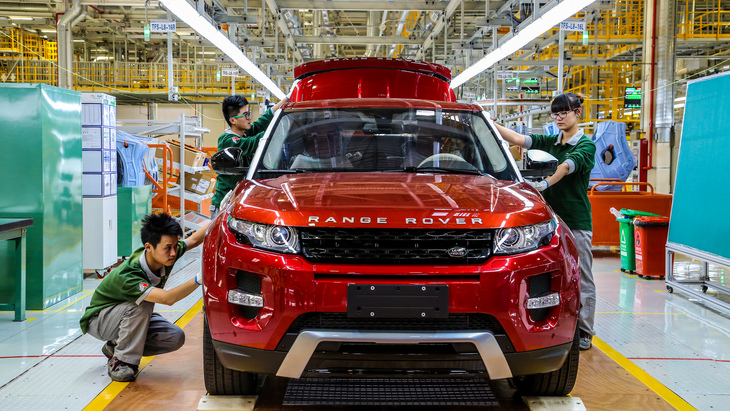 Jaguar Land Rover today announced the opening of its inaugural overseas manufacturing facility, in China. The award-winning Range Rover Evoque will be the first model to be built under the first Chinese-British automotive joint venture, with Chery Automobile Company Ltd.
The plant inauguration of Chery Jaguar Land Rover Automotive Company follows the two-year construction of a factory, which is almost 400,000 square-metres. Located in the Changshu Economic Development Zone north of Shanghai, the factory is part of a RMB 10.9 billion joint venture investment plan.
Dr Ralf Speth, Chief Executive Officer of Jaguar Land Rover, and Mr Yin Tongyao, Chairman and Chief Executive Officer of Chery Automobile Company, welcomed the formal opening of the facility that aims to be the most advanced and efficient car factory in China.
By 2016, the facility is expected to be building three Jaguar Land Rover models with total production capacity of 130,000 units a year. Those vehicles will be manufactured in highly-automated press shops – including cutting-edge aluminium and steel technologies – along with a steel body shop comprising 306 robots, an energy-efficient paint shop and an ergonomically-friendly final assembly line. A new aluminium body shop, the first in China, is already under construction, at the Changshu facility, to support the introduction of new Jaguar products.
Significant investment has also been committed to training more than 2,000 new people in health and safety standards, process systems and problem-solving, as well as the company's quality-control processes and corporate culture.
The facility in the Jiangsu region, part of the Yangtze River Delta, forms the centrepiece of a joint venture investment that will include the establishment of our Greater China Research and Development Centre and engine manufacturing. Inaugural sales of the China-made Range Rover Evoque are due to begin in early 2015. Further details will be released at the Guangzhou Motor Show later this year.
Jaguar Land Rover first established a presence in China just over a decade ago and has a long-term commitment to its Chinese customers. Once fully operational, output from the new state-of-the-art facility will include new derivatives and models specially designed for the Chinese market.
The company has developed a compelling CSR programme in China and, earlier this year, created the Jaguar Land Rover Children and Dream Fund, working with the Soong Ching Ling Foundation. Jaguar Land Rover China will invest RMB 50 million over the next three years in an initiative that supports and develops underprivileged young people.
Jaguar Land Rover is committed to inspiring the future generation of Chinese automotive engineers. In the last four years, more than 500 apprentices have graduated from the apprentice training programme in China.
In the last fiscal year, Jaguar Land Rover sold more than 100,000 vehicles in China, making it Jaguar Land Rover's single largest market.
____________________________________________________________________
BY AIR NEWS
November 2014
Food & Shops at LaGuardia Airport Celebrates First Wave of
Upgrades at Terminal B
Brand New Shops, Restaurants and Free ChargeBar Are Unveiled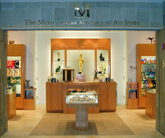 The first wave of upgrades have hit LaGuardia's Terminal B. Airport retail developer, MarketPlace Development, announced today the opening of exciting new shops, restaurants and services as part of an overall plan to upgrade the Food & Shops program as planning continues on a new terminal.  
Located in the center of the terminal, Tumi, Lacoste and Eddie Bauer kickoff the transformation on the Departures Level. These stores add an upmarket sophistication to the retail program. Tumi, a recognized leader in luxury, offers travel, business and lifestyle accessories. A revolutionary clothing legend since 1921, Lacoste provides innovative apparel, shoes and accessories for the discerning traveler. Eddie Bauer offers premium-quality clothing, accessories and gear for men and women that complement today's modern outdoor lifestyle.
Delicious new restaurant options include Sorrentine Panini Bar, featuring Mediterranean fare; Bowery Bay Tavern offering traditional tavern staples with an innovative twist, and Six Blocks Bakery which serves pastries from the famed Balthazar Bakery in Manhattan.
"We've been hard at work this summer so that we can provide passengers with a new and improved experience at LaGuardia." says Paul McGinn, president of MarketPlace Development. "We think passengers will be delighted with the new dining and shopping options at Terminal B."
Passenger services have also been upgraded. The Centurion Lounge
(SM)
by American Express opened in late summer and offers modern, luxurious lounge services to Amex card holders. Located on the 3rd floor, the lounge has received high praise and accolades by both passengers and media.
Temporary ChargeBars have been installed in two store locations that are awaiting construction. The ChargeBars provide passengers with a beautiful, quiet workspace where they can charge up for free, from 10am-7pm, daily.  
"These new shops, restaurants, and amenities will enhance the travel experience, and we look forward to adding more dining and retail options for our travelers as we continue our overall initiatives to further modernize LaGuardia Airport," said Lysa Scully, the airport's general manager.   
Grand opening specials and a ribbon cutting ceremony will be held to celebrate the new additions. For more information, visit www.shoplaguardia.com or follow @shoplaguardia on Twitter.
About MarketPlace Development
MarketPlace Development develops and manages airport retail programs across the country.  A recognized industry leader for over 20 years, MarketPlace Development works in partnership with airports and airlines to enhance passenger satisfaction and maximize revenue. The Massachusetts-based company is responsible for the concessions programs at LaGuardia Airport's Terminal B, Philadelphia International Airport, Ronald Reagan Washington National Airport, and Washington Dulles International Airport, and has also worked with numerous airports and airlines across the country.
Web: www.marketplacedevelopment.com 
Food & Shops at LaGuardia Airport
MarketPlace Development is the private partner with The Port Authority of NY and NJ in the $18 million, 47,000-square-foot redevelopment of the food and retail program at Terminal B, the largest of LaGuardia's four terminals.  The award-winning program features 60 restaurants and specialty shops.
Web: www.shoplaguardia.com, Twitter: @shoplaguardia 
About The Port Authority of NY & NJ
Founded in 1921, the Port Authority of New York and New Jersey builds, operates, and maintains many of the most important transportation and trade infrastructure assets in the country. The agency's network of aviation, ground, rail, and seaport facilities is among the busiest in the country, supports more than 550,000 regional jobs, and generates more than $23 billion in annual wages and $80 billion in annual economic activity. The Port Authority also owns and manages the 16-acre World Trade Center site, where construction crews are building the iconic One World Trade Center, which is now the tallest skyscraper in the Western Hemisphere. The Port Authority receives no tax revenue from either the State of New York or New Jersey or from the City of New York. The agency raises the necessary funds for the improvement, construction or acquisition of its facilities primarily on its own credit. For more information, please visit http://www.panynj.gov.
__________________________________________________________________________

Flying Home For Christmas?

BRITISH AIRWAYS OFFERS COURSE AT HEATHROW
British Airways is hosting a course at Heathrow on November 29, 2014 to help nervous flyers hoping to see their loved ones abroad this Christmas.
British Airways' one-day Flying with Confidence course has helped more than 45,000 people over the past 25 years and the November courses traditionally see an increase in the number of people hoping to overcome their fears in time to visit family and friends at Christmas.
The course addresses a number of areas of concern including how an aircraft operates, turbulence and gives advice from clinical psychologists including relaxation techniques. It also draws on the experience and expertise of the airline's highly trained pilots and cabin crew who run the course.
Course instructor and British Airways pilot Captain Steve Allright, said: "We will be carrying hundreds of thousands of customers visiting their loved ones over the festive period – and we want to make sure every single person has an enjoyable flight.
"The British Airways Flying with Confidence course will help alleviate any concerns and ensure more people can travel."
Captain Allright shares his top 10 tips for nervous flyers;
 
1. Remember that turbulence is uncomfortable but not dangerous. It is a perfectly normal part of flying caused by nature.
2. Learn to control your breathing. When you feel anxious, hold your breath, then take a long deep breath in, followed by a long deep breath out. Continue long deep breathing.
3. Combine the deep breath in with a muscle contraction. Clenching your buttocks is most effective, as it overrides other nervous signals going up and down your spinal cord.
4. Aircraft like to be in the air. They are designed to be in the air.  Pilots and cabin crew like to be in the air also, it is a very normal, safe environment for them to be in.
5. Understand lift. The wings enable aircraft to fly, not the engines.  A commercial aircraft flying at 30,000ft can glide for 100 miles even if all the engines fail.
6. Split a long flight up into half hour sections. Go with a plan of things to do, perhaps things you never get round to.  Write a letter, watch a film, read a book, eat a meal.
7. Pilots undergo a rigorous selection procedure and are among the most highly trained and tested professionals on earth. They are subjected to simulator tests every six months.
8. Commercial aircraft are incredibly safe and well maintained, and are checked before every flight by pilots and engineers. Routine maintenance is conducted at regular, specified intervals by licensed engineers.
9. Air traffic controllers are trained and licensed professionals operating under a very strict set of rules. All pilots have to abide by the rules of the air.
10. Visualise yourself stepping off the aircraft into the arms of loved ones, or into a lovely warm climate, or into a successful business meeting. www.britishairways.com.
---