SB Mayor  Helene Schneider in Peter Mullin Delahaye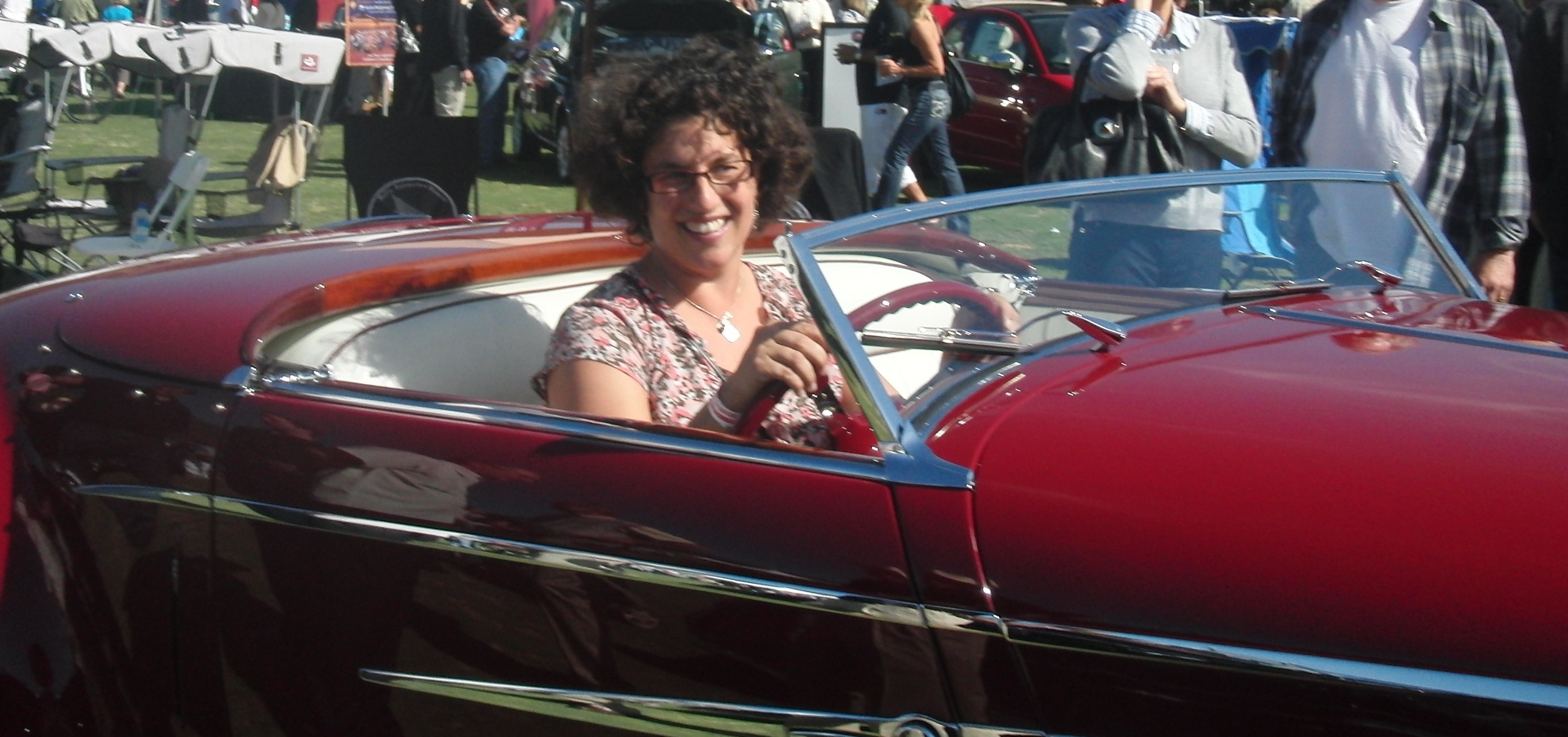 John Nikas with Drive Away Cancer Car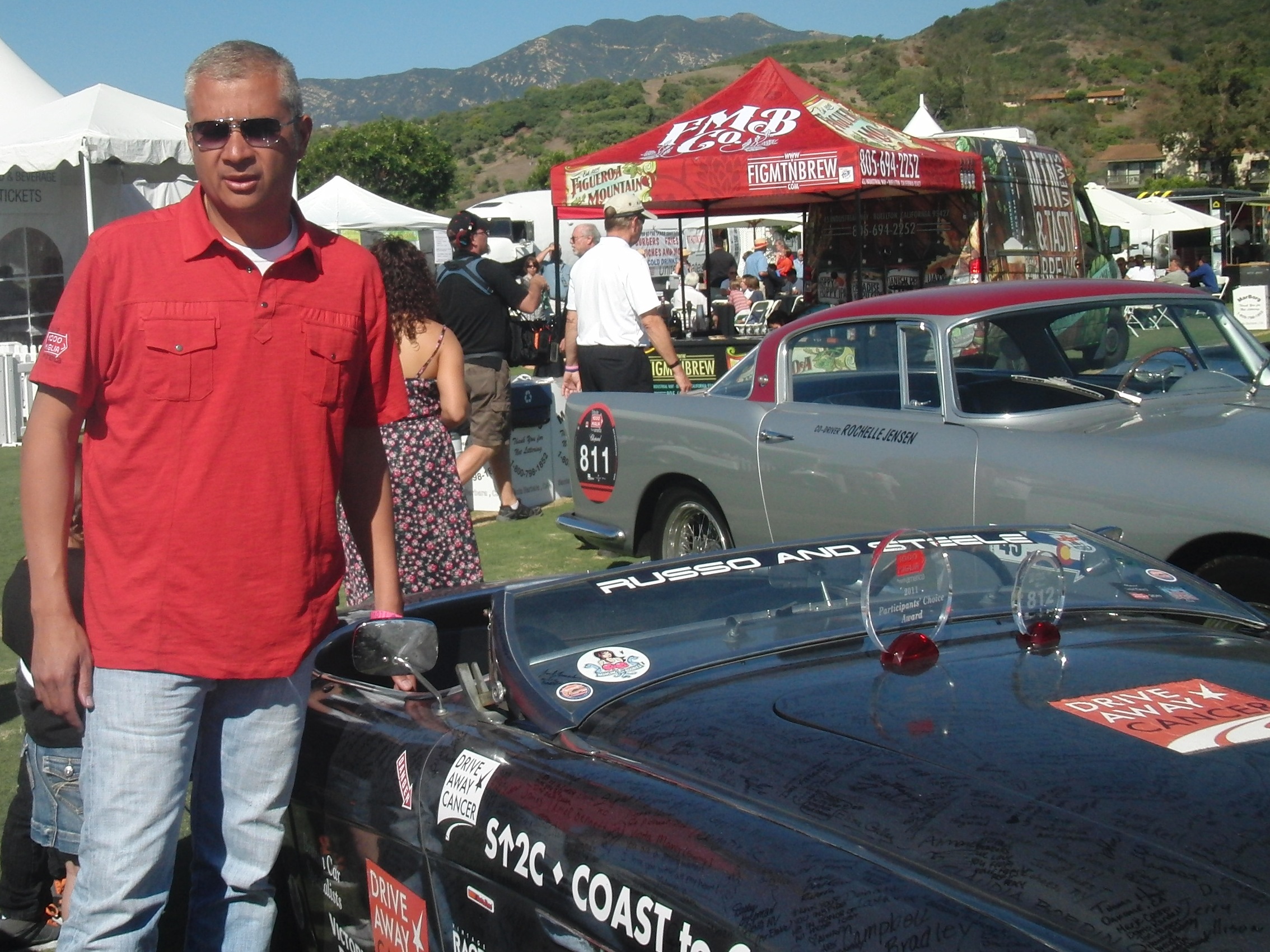 CONCOURS D'ELEGANCE SILVER ANNIVERSARY
& Mille Miglia North America Tribute an
Affair to Remember
Photos and Story by Bonnie Carroll
From local couples with babies in their arms to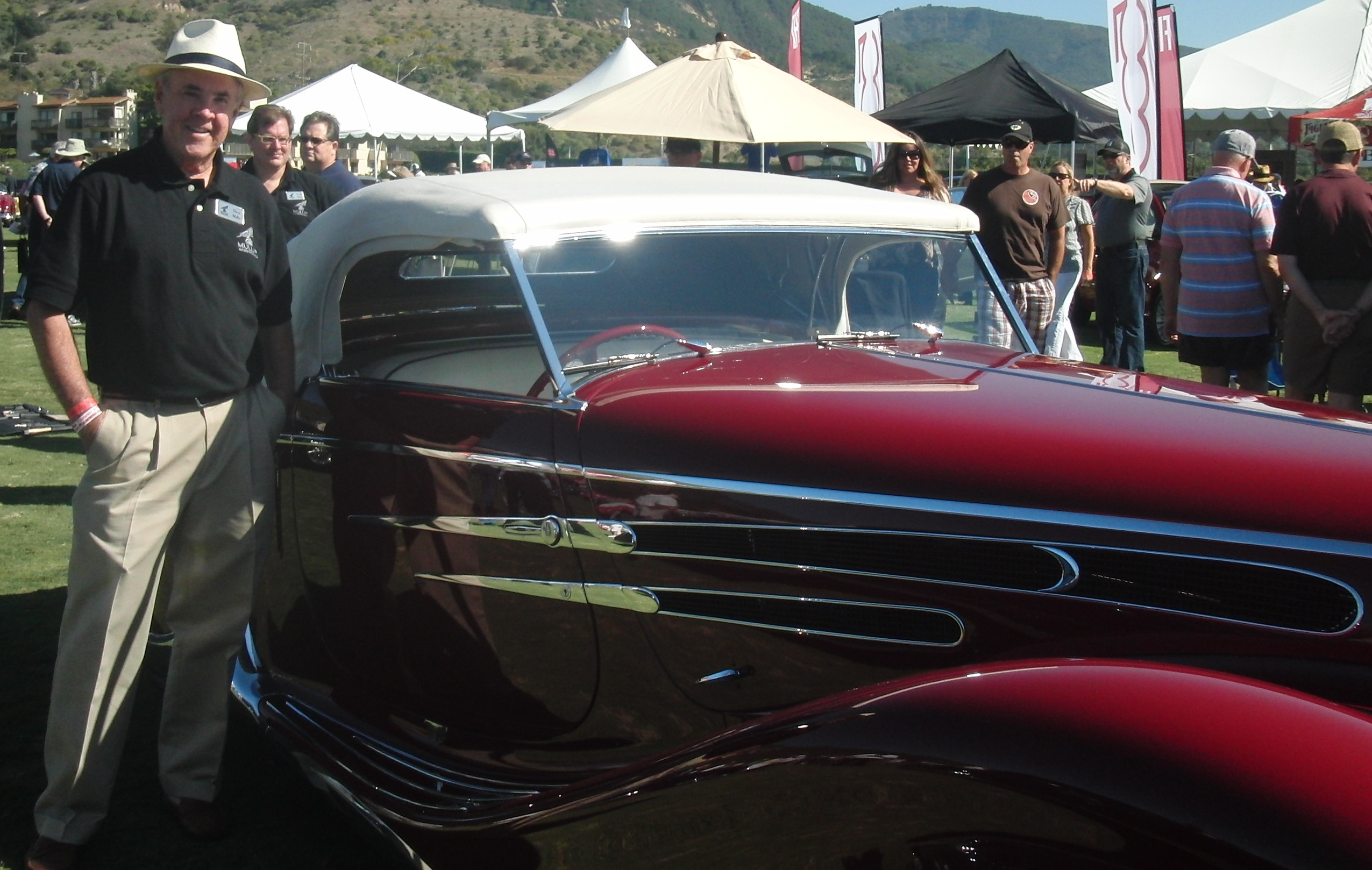 renowned guests and collectors in the car world, it was splendor in the grass on the Santa Barbara Polo Field during the 25th SB Concours d'Elegance where some of the finest cars in the world were on display. Car owners and attendees visited with friends and shared car show news while savoring fine wine from the Vino d'Elegance and sampling tastes from Arch Rock Fish restaurant.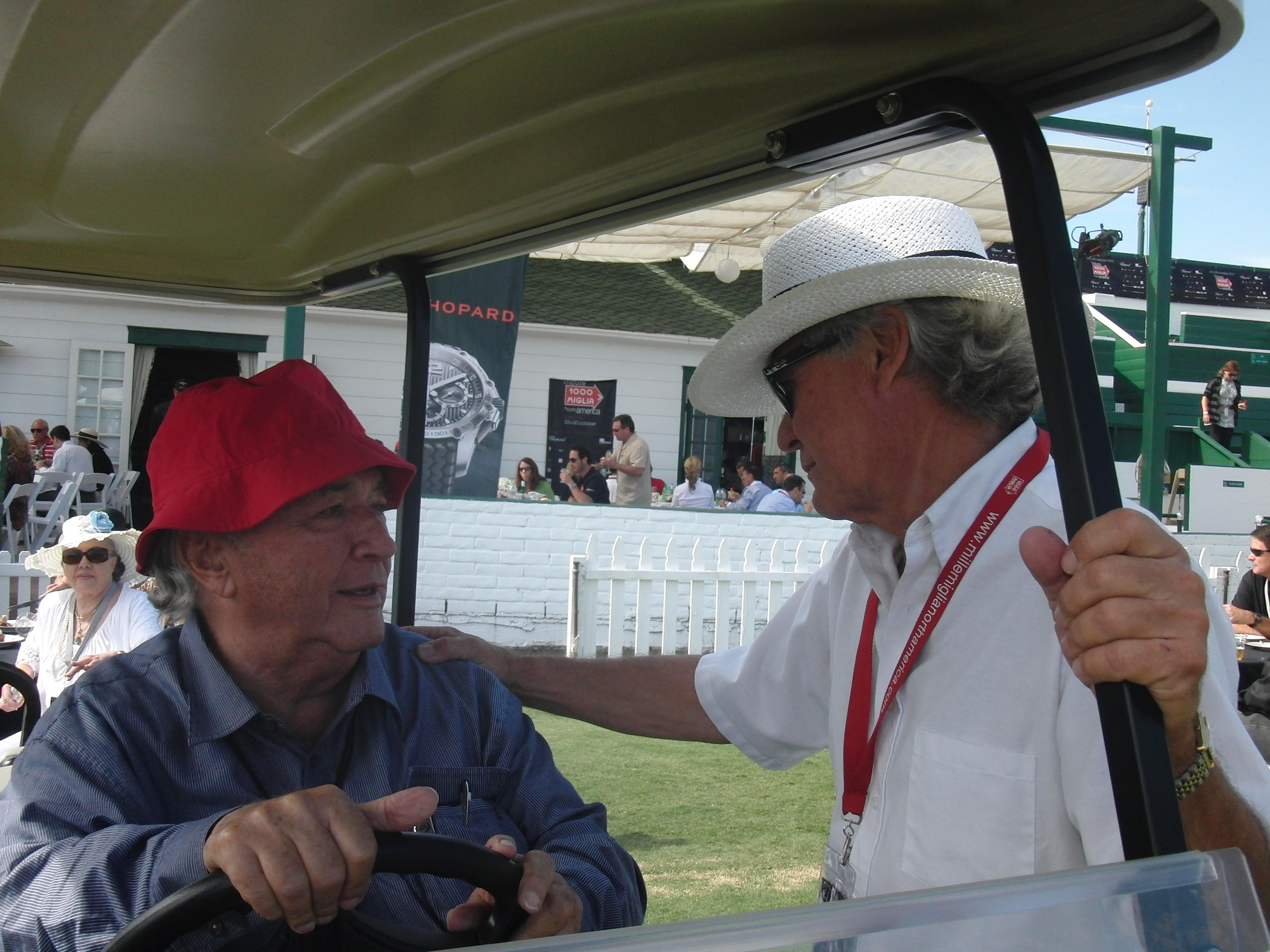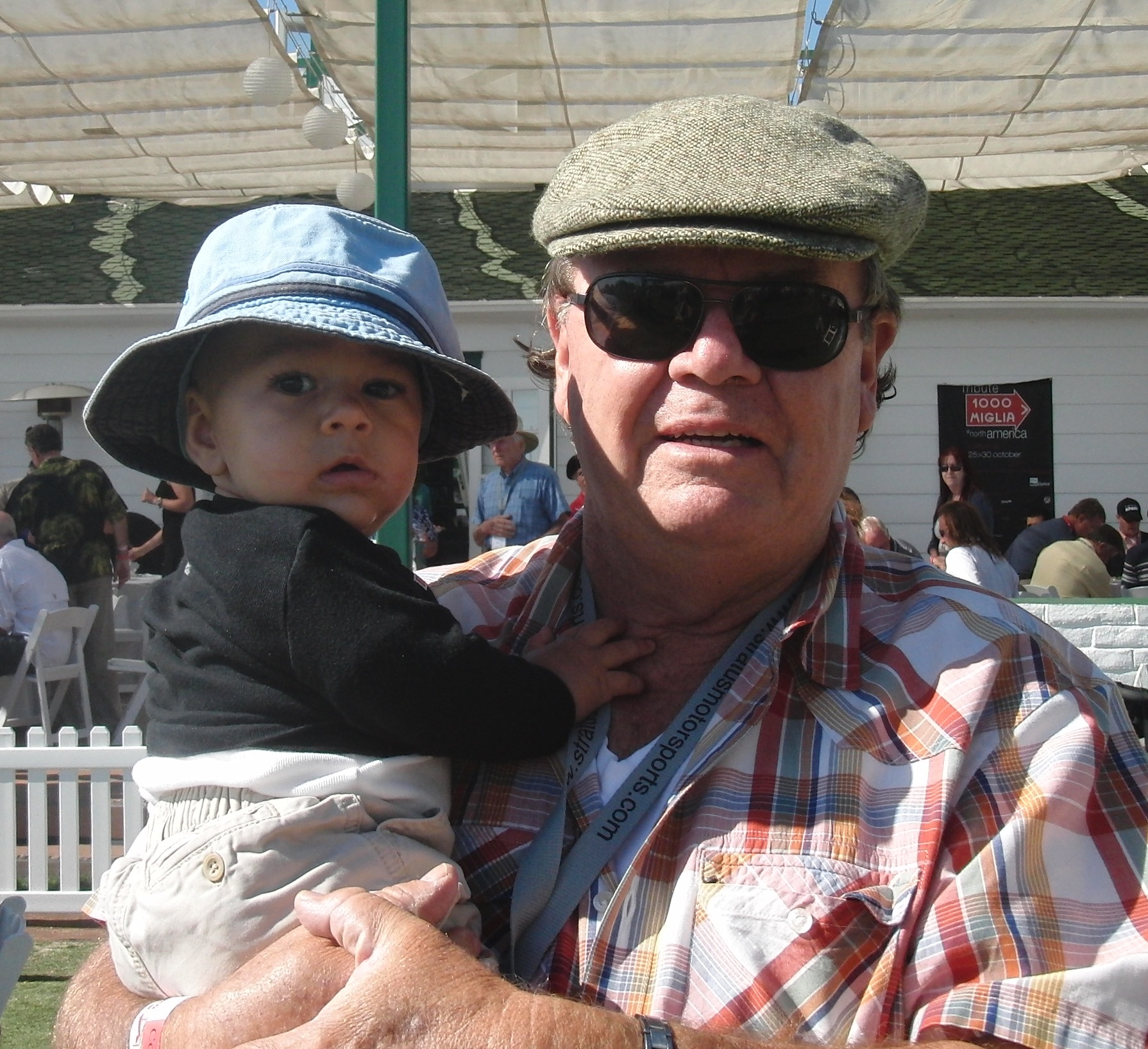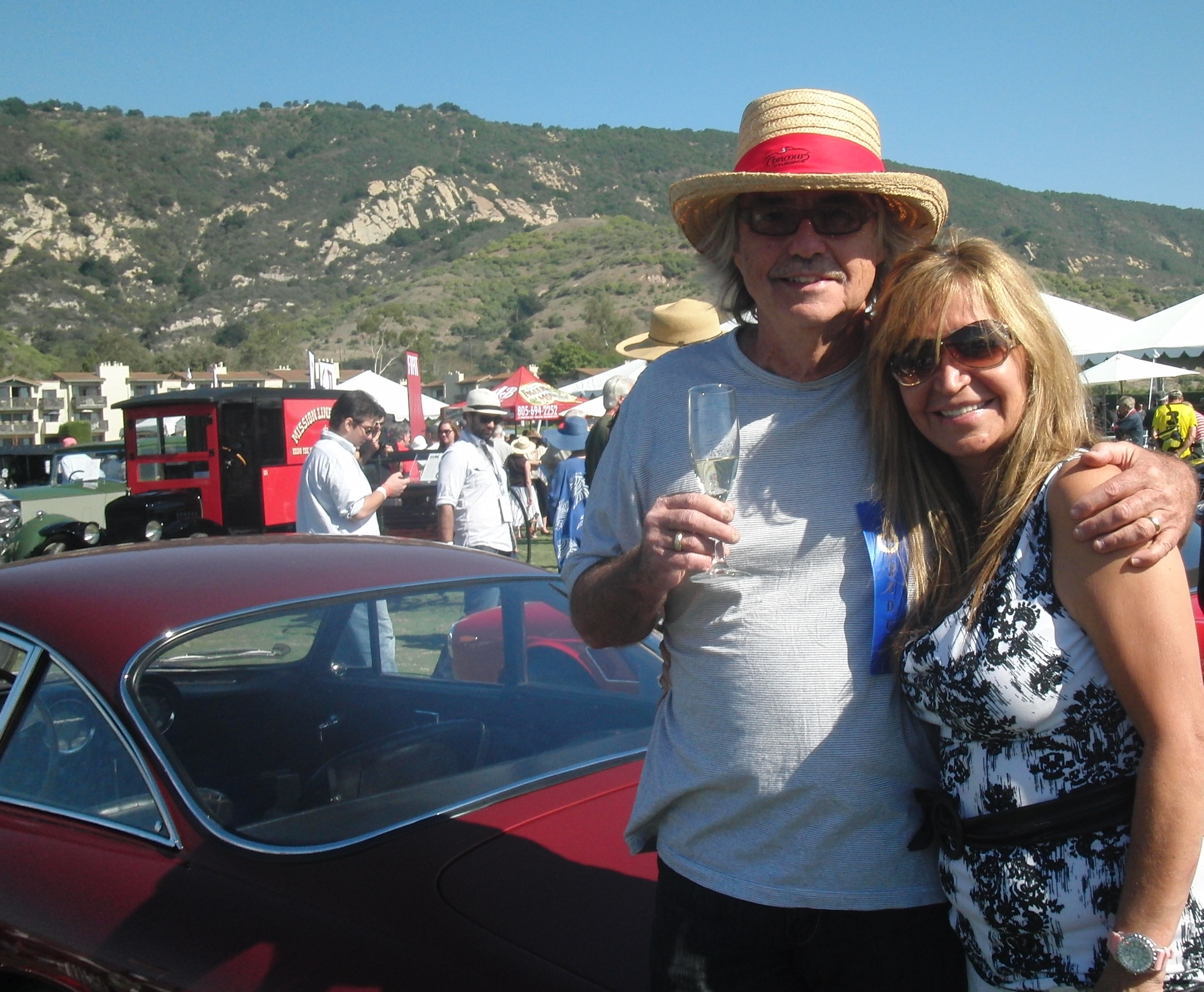 Andy Granatelli & Phil Hoffert       John Malloy & Bastain Glasgow    Judge Orwin & Alma Rose Middleton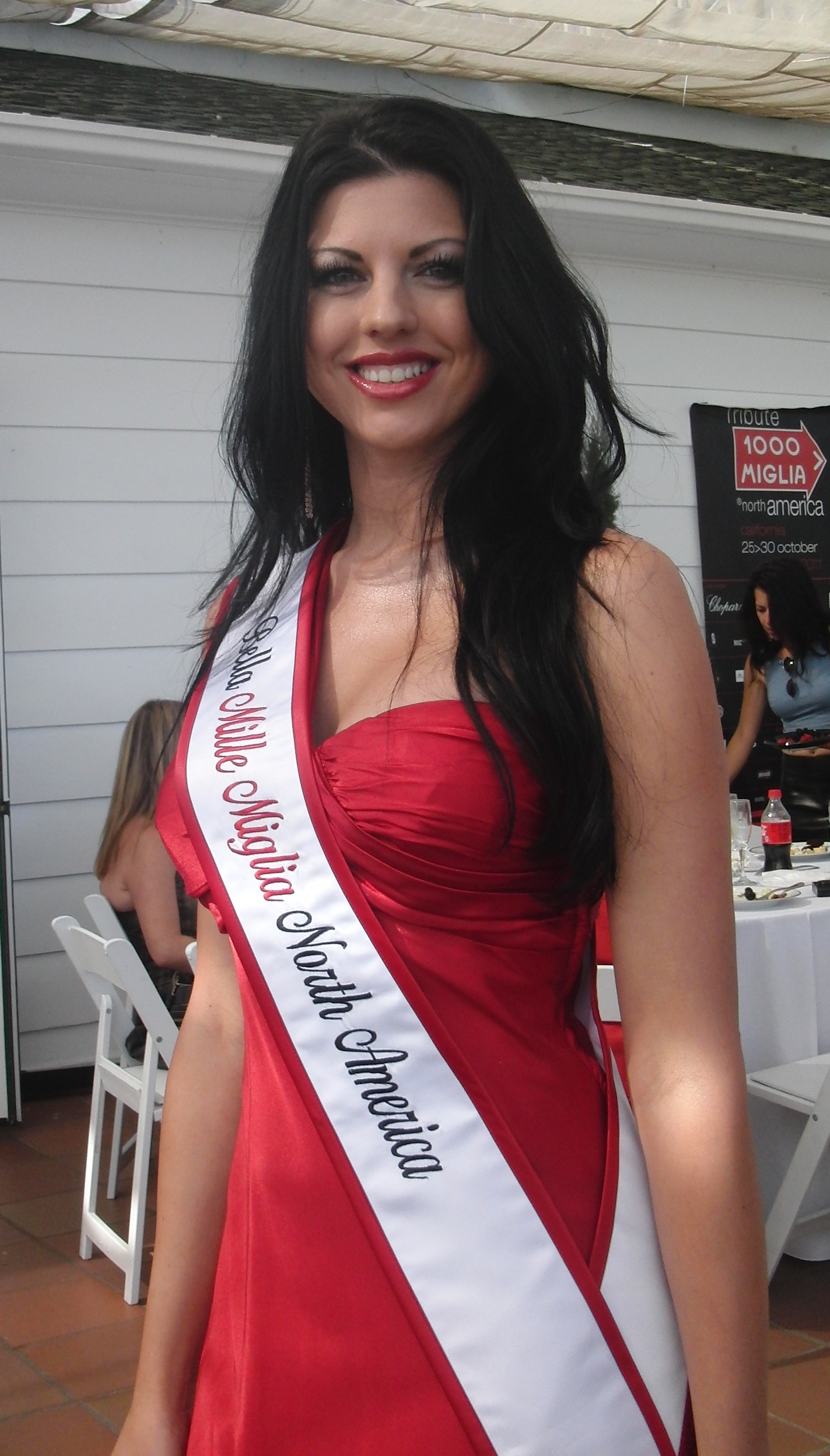 Ed Lucas, legend in the car scene was emcee for the event, and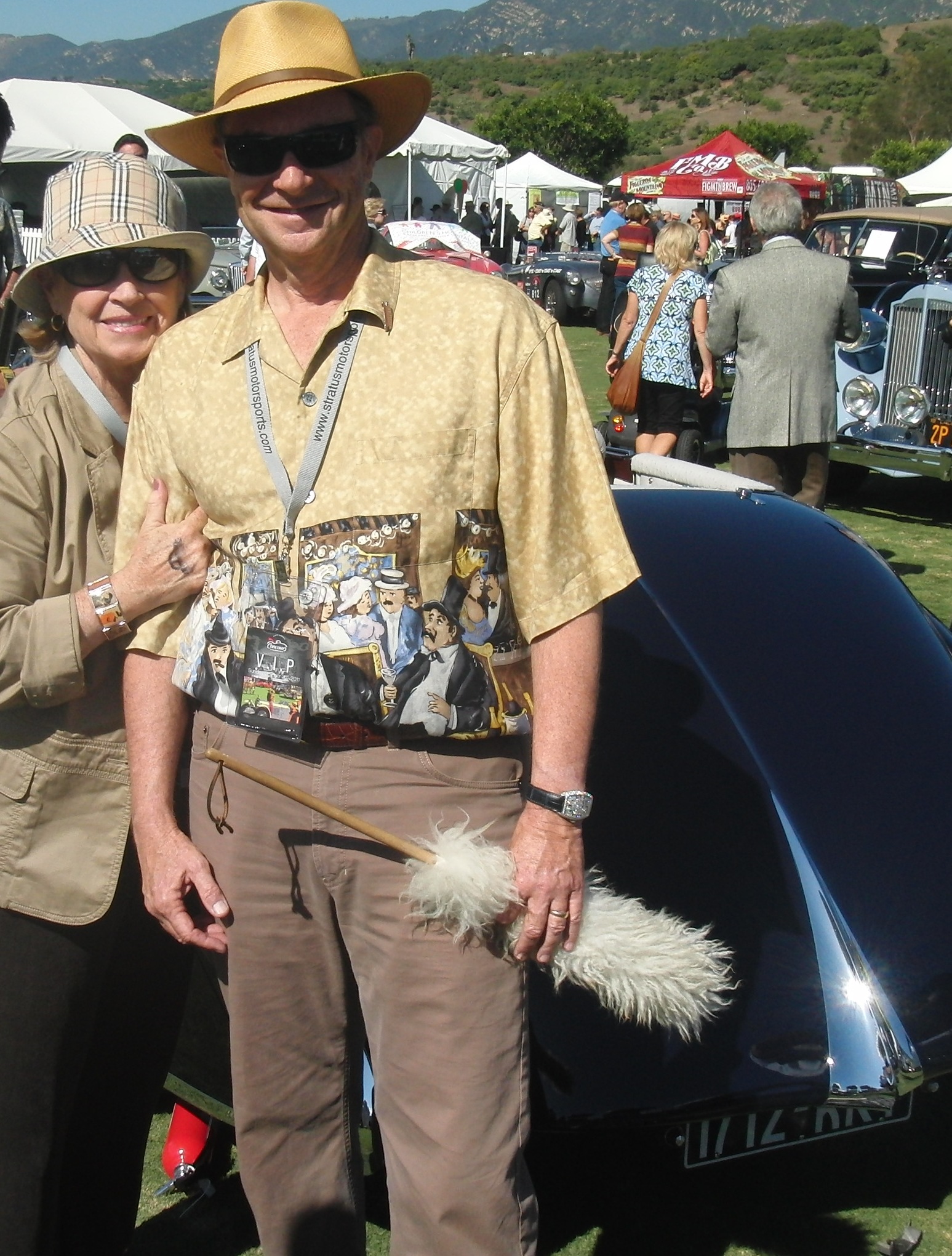 Santa Barbara Mayor Helene Schneider took the wheel of  the "Most Elegant" winner a 1937 Delahaye 165 Figoni Falaschi owned by Peter Mullin, Mullin Automotive Museum, Oxnard, California. Steve Mullin, brother of the award winning car collector said "we were very pleased to participate in the show." The First in Show award went to local Ken Smith for his beautiful dark blue 1936 Delahaye Roadster convertable that was called "immaculate" by one judge.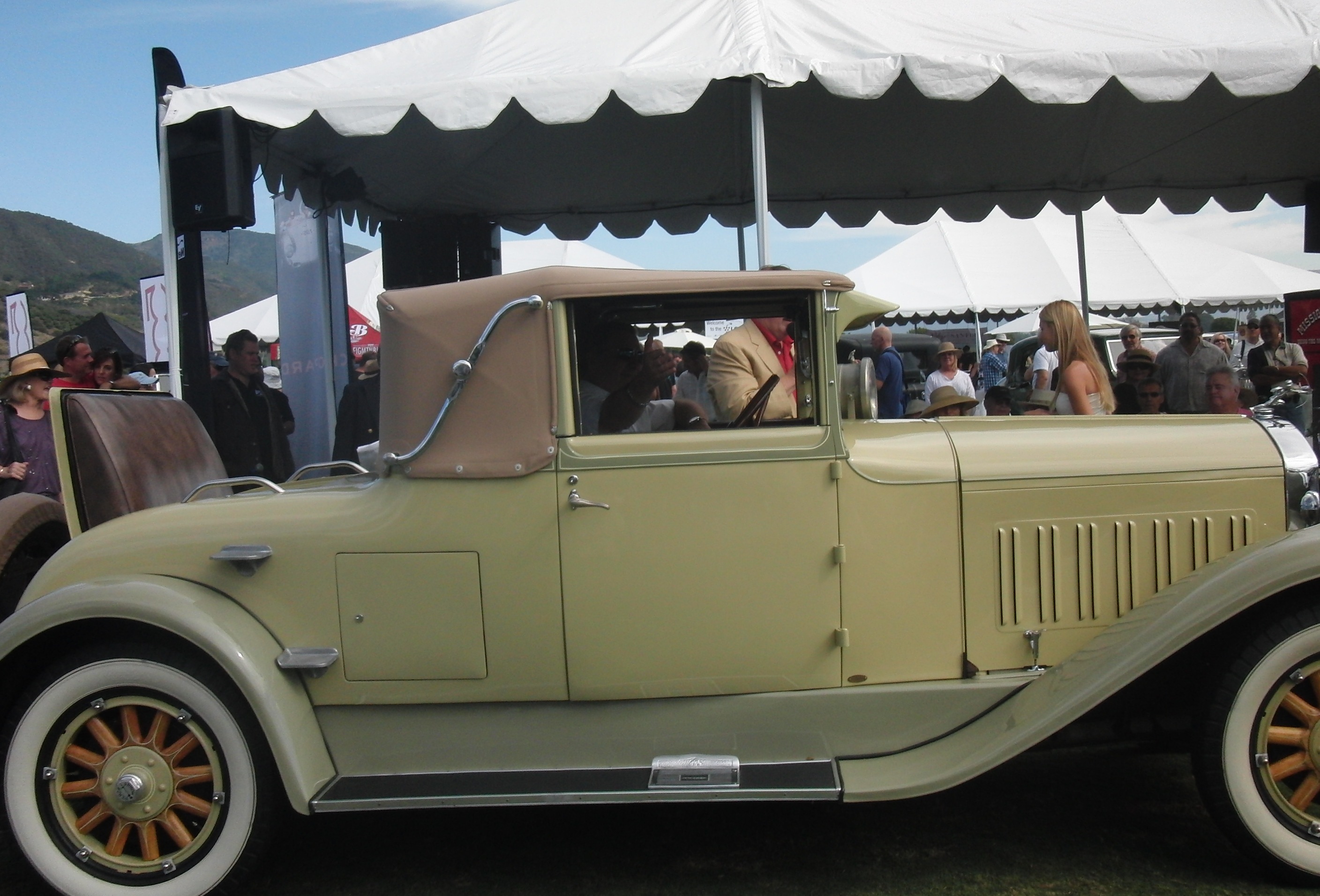 Local classic car collector Dana Newquist, an active supporter of the SB Alzheimer's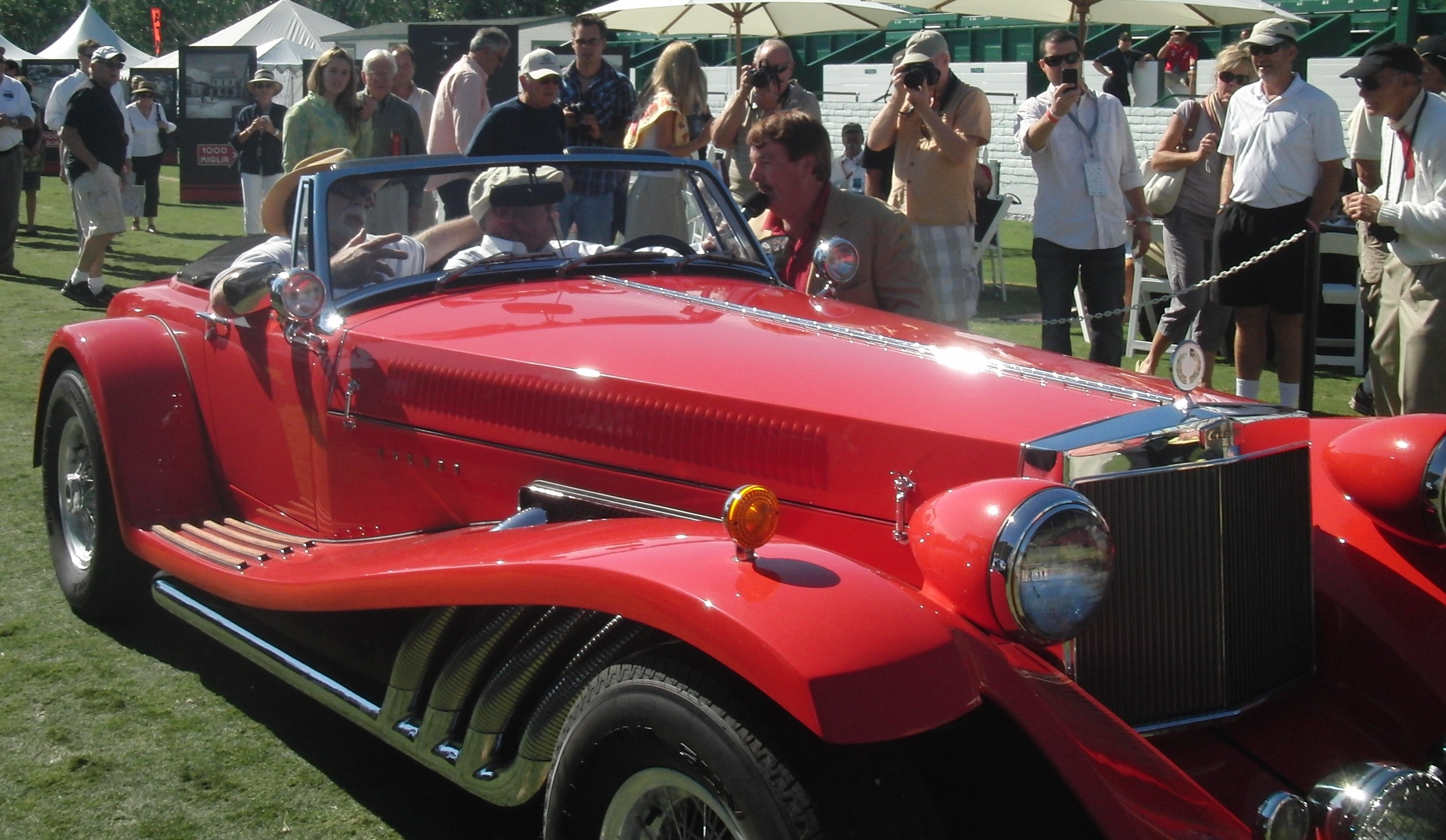 Association, won the Andy Granitelli Grand Marshall's Award for his stunning 1928 Pierce Arrow, and Alain Clenet and Tom Pierpoint proudly displayed Clenet's beautiful red vintage auto, which was according to the owner "born in Santa Barbara." People were lining up to sign the names of their loved ones on the Drive Away Cancer Car which participated in this year's Mille Miglia, and was covered with names collected along their route across America.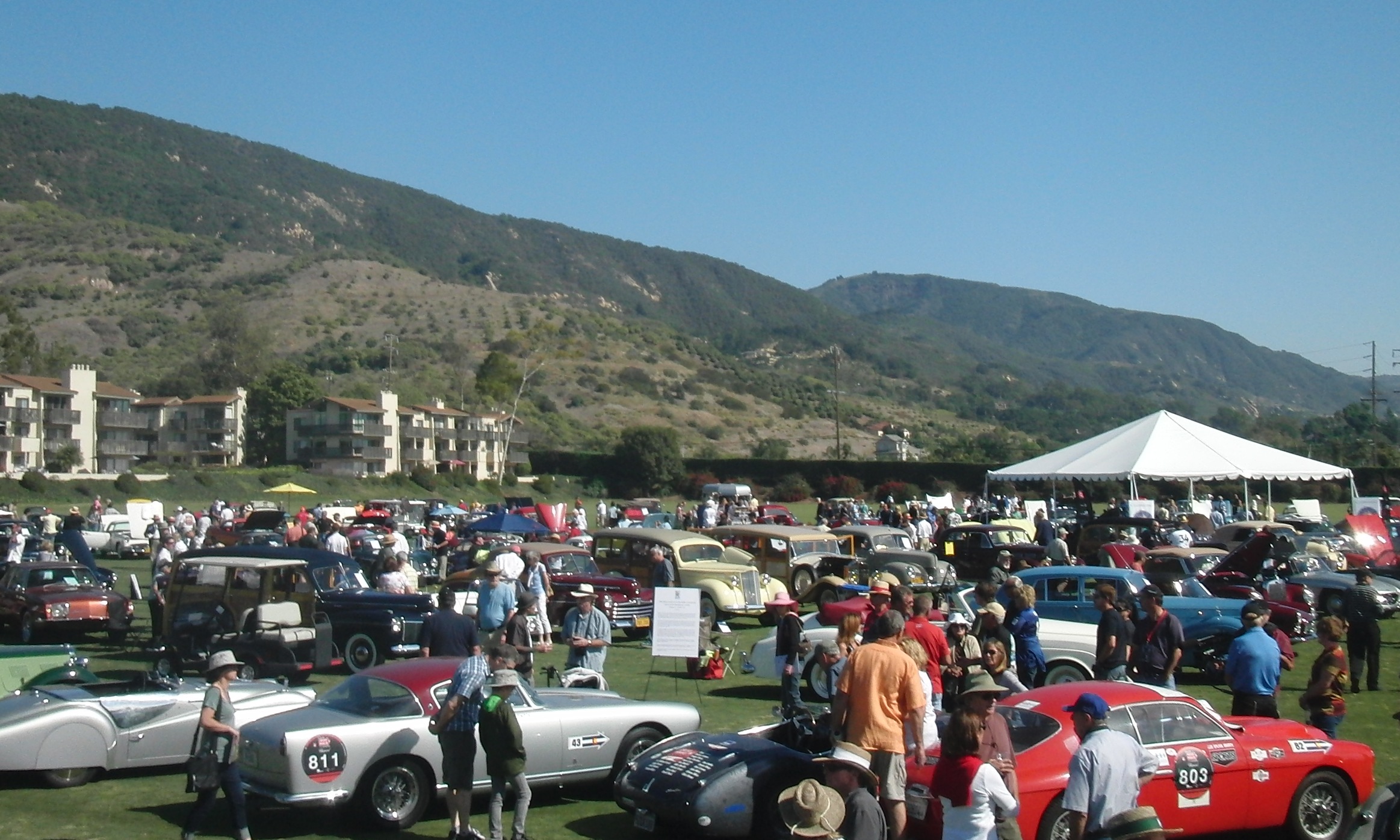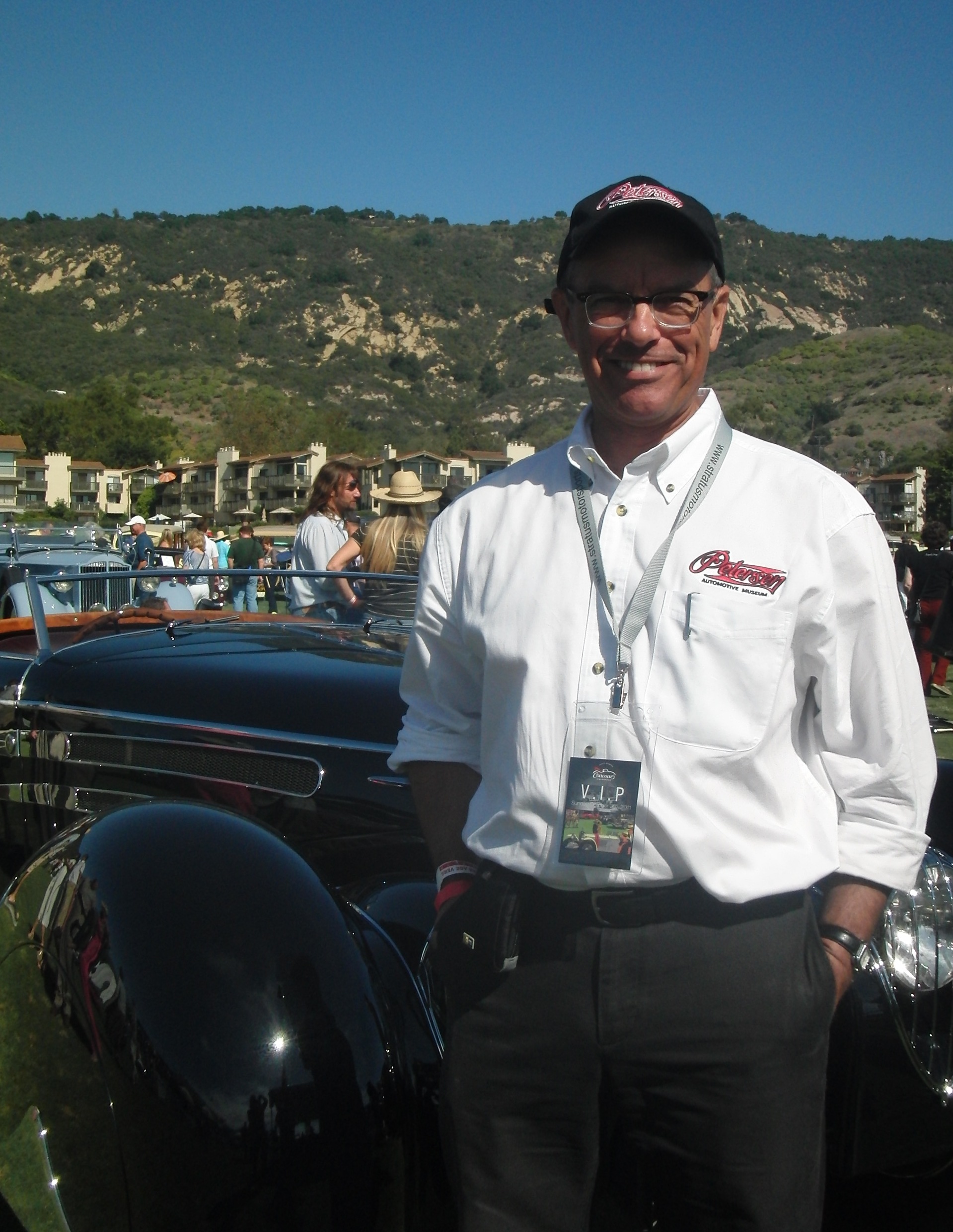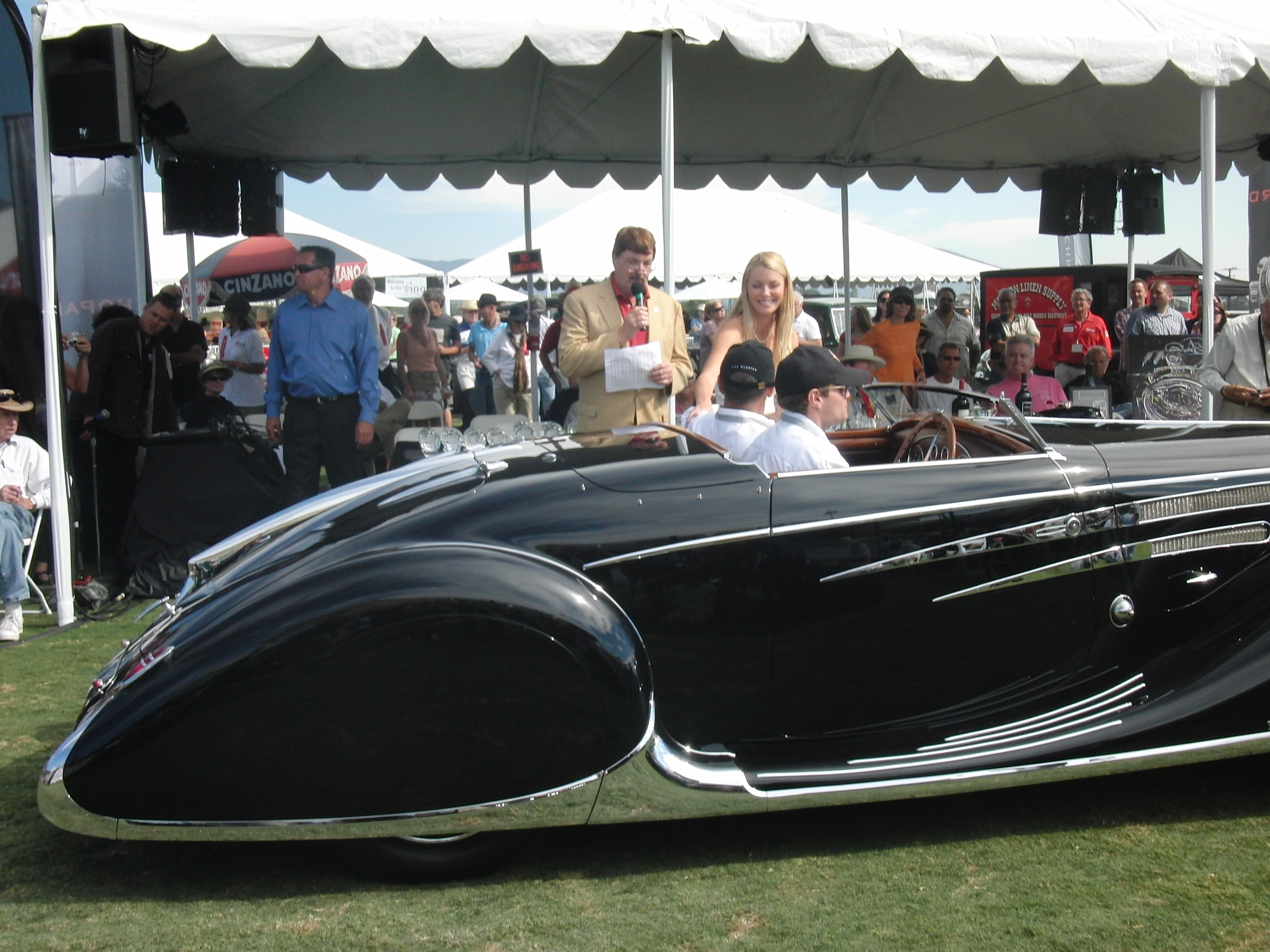 SB  Concours Grounds       Leslie Mark Kendall, Curator Peterson Automotive Museum & Heritage Award Car
Congratulations to the show producers, sponsors, winners, car enthusiasts and everyone who worked on this great event that benefited the United
Boys & Girls Clubs, Drive Away Cancer and UNICO. It was an affair to remember. 
---
Austin-Lehman Adventures Adds Three New European Cycling Trips for 2012
Brings Number of Across-the-Pond Bike Trips to 19
With Award-Winning Company That Specializes in Castles, Culture, Cuisine

Award-winning tour operator Austin-Lehman Adventures (ALA-http://www.austinlehman.com/), the active travel company setting adventure vacations standards in The Americas, Europe, Africa and now the Caribbean, announces three brand-new European cycling tours for 2012, bringing to 19 the number of distinct opportunities for Europe adventure on two wheels. They are France's Burgundy region, Spain's La Rioja and a family program in the Danish isles.
An advantage to travelers booking Europe bike tours with Austin-Lehman is the fact that the Euro is significantly down off its spring 2011 highs.
"Our 2012 rates reflect the prospect of a stronger dollar. Once prices are set, that's what the consumer will pay regardless of unfavorable fluctuations later on in the Euro versus the dollar. This all means price security for the traveler and the best possible value in Europe," noted Dan Austin, ALA founder and director.  
With departures beginning in May of 2012, here are the new trips.
New! France – Burgundy Bike Tours begin in Dijon where living like the Dukes of Burgundy of yore is easy to do before embarking on two wheels through villages surrounded by vineyards and along the Route des Grand Crus enroute to Beaune and an elegant dinner of lobster ravioli, foie gras and homemade soufflé ice cream. Other alluring sips come with such esteemed labels as Meursault, Mercurey and Santenay, among others. The per person double rate is $3,198 ($680 single supplement) for May 6, June 10, July 15, Sept. 2 and Sept. 30 six day / five night departures. The host city for the journey is Dijon. See: http://www.austinlehman.com/france---burgundy-trips-109.php
New! Spain – La Rioja Bike Tours wander into the foothills of the Pyrenees with a visit to historic Pamplona (think running of the bulls) en route along the ancient pilgrimage Camino de Santiago and the wine capital of the Navarra province, Olite. Also think hilltop towns, cruising cliffs overlooking the Rioja's Cidacos Valley, the medieval town of Languardia and a typical meal of fresh artichokes, Piquillo peppers, cordero al Chilindrón (lamb) and bacalao ajo arriero (salted cod) washed down with wines of the region. The per person double rate is $3,498 ($780 single supplement) for April 21, May 26 and Sept. 29 seven day /six night departures. The host city for the journey is Pamplona. See:  http://www.austinlehman.com/spain---la-rioja-trips-110.php.
New! Denmark Family – Danish Isles is an island hopping exploration of the Vikings, inclusive, of course, of The Little Mermaid and more in Copenhagen before ferrying to Helsinger where Hamlet once roamed, pondering the ways of the Vikings on a tour of the Viking Ship Museum in Roskilde, reviewing a vintage car collection at Egeskov castle, a fleet of 750 bottled ships in Aeroskobing and a castle built on 12,000 wooden poles on the island of Funen. Open air markets supply picnic lunches and local seafood surfaces at dinners. The per person double rate is $3,998 ($880 single supplement); $3,198 to $3,598 for children for June 23 and July 28 eight day / seven night departures. The family-focused journey begins and ends in Copenhagen.  See: http://www.austinlehman.com/denmark-cycling-tours-trips-116.php
About Austin-Lehman Adventures
Austin-Lehman Adventures, with a 38-year legacy, provides adventure vacations on five continents, has built an international reputation for small group active travel to destinations in North, Central and South America, Europe, the Pacific Rim and Africa. The company specializes in adult and family multi-sport, hiking, biking vacations that emphasize history, culture and nature's charms.  Trips are limited to 12 guests (18 on family departures) and feature excellent regional dining, distinctive accommodations and all-inclusive rates and services. In addition to scheduled group departures, ALA offers customized trip planning.  ALA offers each traveler a money-back satisfaction guarantee.
For a comprehensive 2012 catalog, call toll-free 1.800.575.1540, or e-mail info@austinlehman.com. To review current trips, schedules and itineraries log onto: http://www.austinlehman.com/. To access a digital version of the 2012 catalog go to: www.austinlehman.com/2012catalog
---
NEW ECO-FRIENDLY CAR SERVICE IN PARIS
After the booming success of the Vélib bike rental system in Paris comes a new eco-friendly electronic car rental service. While the Autolib' service has been available in its beginning phases since October 2, it will official launch to the public on December 1, 2011 with 250 stations. The service will continue to gradually expand through June, 2012 to eventually reach 1,000 stations in and around Paris. By 2012, the city expects to offer 3,000 vehicles for self-service use distributed amongst 700 stations in Paris and 300 located right outside the city limits. The Autolib' cars are 100% electric, include GPS navigation systems, and are accessible in the heart of Paris 24/7.

In order to use the car service, customers first have to sign-up for a membership,* with different subscription options available ranging from a day to a year. Registrations can be completed at the stations called "Espaces Autolib'" (Autolib' Spaces) or at the welcome center located at 5, rue Edouard VII in the 9th arrondissement. To register, customers will need a driver's license (either a French or international one as of now), an identification card and a credit card.

Approved drivers can then reserve a car in advance either at a station, online or by phone. Drivers can add more time to their journey by visiting a recharge space at an Espaces Autolib'. Each Espace will have on average six parking spots, and like Vélibs, drivers can return their vehicle at a different station from where they initially picked up the car.

---