RANGE ROVER EVOQUE CONVERTIBLE REVEALED TESTING AT EUROPE'S LARGEST CONSTRUCTION PROJECT
Whitley, UK: Land Rover has confirmed the world's first premium compact SUV convertible will go on sale in 2016 by releasing a unique underground testing film.
Forty metres below the streets of London, UK, the first prototype of Land Rover's new Range Rover Evoque Convertible was granted exclusive access to the 26-mile (42km) network of Crossrail tunnels for a development test with a difference. Engineers were allowed the opportunity to drive the disguised Evoque Convertible with its roof lowered in complete privacy.
The short film begins with the highly-capable convertible being lowered into the tunnel network by crane, before negotiating a range of obstacles through the 6.2 metre diameter tunnel. 
Murray Dietsch, Director of Land Rover Programmes said: "The tunnels are still under construction, so we had a unique opportunity to explore the vehicle's all-terrain ability in unchartered territory."
The Range Rover Evoque is no stranger to subterranean adventure. At its launch in 2011 the five-door variant was driven through Edge Hill Tunnel in Liverpool, the first tunnel in the world to be bored beneath a major city. 
Land Rover will announce further details about its exclusive new premium compact SUV Convertible later this year. It will be built alongside the five door and coupe Evoque at Land Rover's Halewood plant in the UK and will be on sale in 2016.
__________________________________________________________________
BY AIR . . .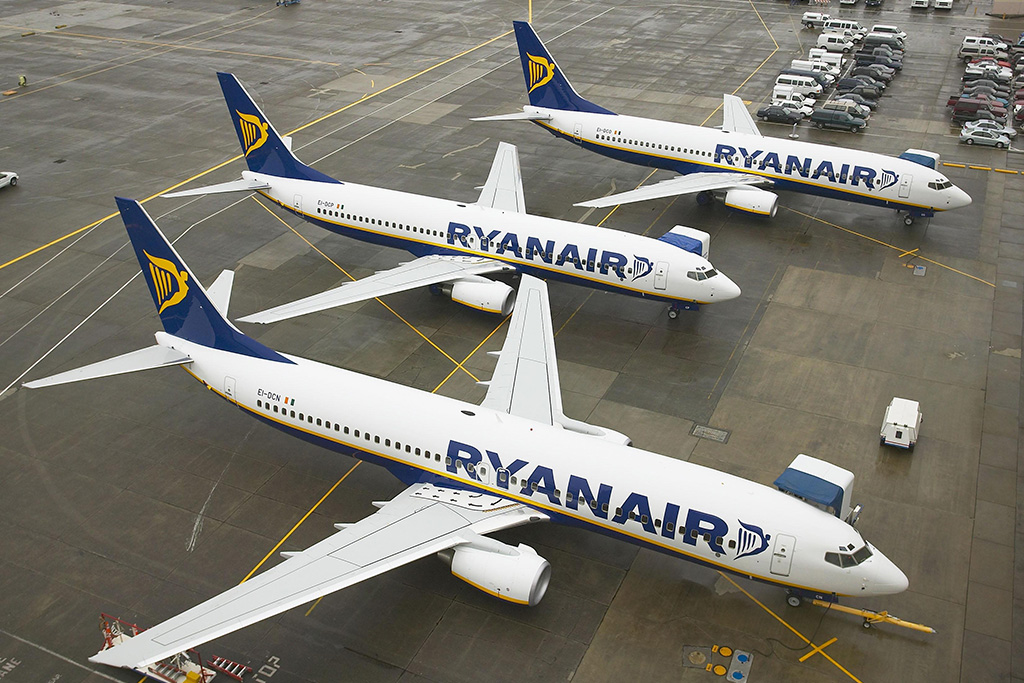 The world's largest airline by international passengers carried, has said it will offer fares as low as £10 to fly across the pond.
"The board of Ryanair, like any PLC, have approved the business plans for future growth, including transatlantic. We are talking to manufacturers about long-haul aircraft but can't comment further on this. European consumers want lower cost travel to the USA and the same for Americans coming to Europe. We see ict as a logical development in the European market," A Ryanair spokesperson tells Skift. "We would like to offer low cost flights between 12-14 European cities and 12-14 US cities. The business plan is there but it's dependent on attaining viable long haul aircraft and we estimate that's four to five years away."
___________________________________________________________________
CYCLING NEWS  . . . .
Bicycle Adventures Focuses on "Gem State" of Idaho
With Four Guided Cycle Tours
That Challenge Die-Hards and Engage, Delight Families
 
The "Gem State" of Idaho ranks high this season on Bicycle Adventures' list of preferred destinations that encompass two-wheel tours in North America, Hawaii (the Big Island) and internationally.
 

"The gems aren't just the mineral kind," says Todd Starnes, President. "We have four stunning off-the-radar destinations here in Idaho, one of America's least populated states. Great roads and paved bike paths make for bicycle vacations accommodating everyone from die-hard cyclists to families alike."
 
Two of the four trips new for 2015 course through a wilderness world of tall timber and jagged peaks. Sun Valley Frugal brings guests into one of the nation's legendary resort locations for six days for $2,225 per person, double including five nights accommodation, most meals, bicycles, guide services and more. Active options include golf, fly fishing, hiking, kayaking, horseback riding and wine tastings when not pedaling scenic byways. Departure dates in 2015 are July 26 and Aug. 23.
 

Also new is the five-day Coeur d'Alene Family at $2,295 per person, double, with discounts of up to 30 percent off for children. Rates include four nights' accommodation, all meals (except one dinner), bicycles, guide services and more.  Two of the car-free bike trails on this adventure are paved: Trail of the Hiawatha and the Trail of the Coeur d'Alenes (ranked one of the '10 Best Car-Free Bike Paths in the U.S.' by Bicycling Magazine). Families enjoy an indoor water park and mountain bike park at Kellogg, Idaho's Silver Mountain Resort. Departure dates are June 29, July 13 and Aug. 17, 2015.
 
A company favorite is Trail of the Coeur d'Alenes, a four-day adventure showcasing Northern Idaho along a network of paved rails-to-trails paths beside rivers and lakes, through wildlife refuges and pure wilderness with nary a car in sight. Guests may opt for a splash in Lake Coeur d'Alene; hiking and golf are options as well. Overnights are at the Roosevelt Inn, an historic property that was Coeur d'Alene's first permanent schoolhouse (est. in 1905). The per person double rate is $2,050 including three nights lodging, all meals (except one dinner), bicycles, guide services and more. Departure dates in 2015 are June 14 and 28, July 6 and Aug. 9.
 

Northern Idaho - Selkirk Bike Tour brings guests into what Starnes called "a bicyclist's Nirvana" for seven days of pedaling and hiking between Northern Idaho and British Columbia. For advanced cyclists, a day brings from 40 to 80 miles of full body workout following the International Selkirk Loop. It's all about the rivers and lakes and mountains in this region: the Bitterroot, Selkirk and Cabinet ranges, Lake Coeur d'Alene, Priest Lake and Lake Pend Oreille, nestled in the mountain ranges of Idaho's panhandle. Per person rates, double, are $2,995 including six nights accommodation, most meals, bicycles, guide services and more.  Departures are July 11 and Aug. 15, 2015. 
 
For more information on all of Bicycle Adventures Idaho tours please see http://bicycleadventures.com/destinations/idaho-bike-tours.  For more details on Idaho please see http://www.visitidaho.org/.
 
For a full list of destinations, tours, details and reservations contact Bicycle Adventures by phone: 800.443.6060, email: office@bicycleadventures.com or visit online at: http://bicycleadventures.com/.
 

About Bicycle Adventures
Scenic byways, four and five-star accommodations and local dining and visits to National Parks are trademarks of Bicycle Adventures, founded in 1984.  Types of tours include Classic (25-50 miles a day), Classic Plus (50-60 miles a day) and Epic (70+ miles a day with the most demanding terrain). Value-driven Frugal category of trips offers budget-conscious lodging and meals with full van support; Family tours offer multi-sport adventures and riding on safe, scenic bike paths.
 
Pre-set and custom tours embrace the Pacific Northwest into Canada, California and the Southwest, as well as Colorado, the Dakotas, New York, Hawaii, New Zealand, Spain's Basque region and Taiwan. Excelling in its own backyard the Issaquah, WA-based company's line-up includes a National Geographic 'Tours of a Lifetime' award-winning Empire Epic cycling tour from Washington to Montana's Glacier National Park, urban adventures in Seattle and Portland and immersions into the craft beer industry in Oregon and Washington.
 
---