BATMOBILE:  
The Complete History Puts Readers in the Driver's Seat of the Dark Knight's Iconic Ride Throughout the Decades.
Since 1939, the Batmobile has been immortalized in nearly every imaginable entertainment medium. Tearing through the streets of Gotham City in pursuit of criminals for more than seven decades, it has remained an iconic crime-fighting vehicle for generations of Batman fans. In Christopher Nolan's extraordinary film trilogy, it was given breathtaking new life-and incredible capabilities-as the "Tumbler". Now, in anticipation of The Dark Knight Rises, the epic conclusion to The Dark Knight trilogy,the entire history of the Batman's trademark ride is captured for the first time in BATMOBILE: The Complete History from Insight Editions.
BATMOBILE: The Complete History
is the story of the distinct, sophisticated, incomparable car. From its evolution in the pages of Detective Comics, to its unforgettable appearances on the big screen, this book explores each incarnation of the Batmobile with the detail such an extraordinary automobile warrants. Author Mark Cotta Vaz uncovers insights and stories from creators and conceptualists that reveal the nuts and bolts of putting these dream machines together and explains the philosophies behind each design. With stunning gatefolds-including a large-scale panorama of the Batmobiles featured in film and television-and detailed specs, blueprints, and historical
comparisons, BATMOBILE: The Complete History is an informational and visual delight for automotive and Batman fans alike.
Mark Cotta Vaz is a New York Times bestselling author with more than 25 published books, including the critically acclaimed Living Dangerously: The Adventures of Merian C. Cooper, Creator of King Kong, a TLA finalist selection. His "making of" books have documented TV's Lost and such feature film productions as The Spirit and the Twilight saga.
Paul Levitzis an award-winning writer, comics editor, and executive (publisher of DC Comics for two decades; President & Publisher from 2002-2009). He recently wrote 75 Years of DC Comics (Taschen) and teaches at Columbia, Pace, and Manhattanville. He lives in New York City.   
Nathan Crowley is the twice Academy Award® -nominated Production Designer behind Christopher Nolan's The Dark Knight trilogy. Crowley's credits include Insomnia, The Prestige, and Public Enemies, among many others. The Dark Knight Rises marks his fifth collaboration with Nolan.
Warner Bros. Consumer Products, a Warner Bros. Entertainment Company, is one of the leading licensing and retail merchandising organizations in the world.
Hardcover, $35.00, June 2012
148 pages, More than 100 full color photographs and illustrations
ISBN-13: 978-1-60887-104-9
Written by Mark Cotta Vaz, Foreword: Q&A with Paul Levitz & Nathan Crowley
Published by Insight Editions
________________________________________________________________

airberlin adds the windy city to its expanding US flight operations
The first non-stop flights are available for booking as of today for Easter 2013

airberlin is continuing its expansion from the USA: as of March 23, 2013 the airline will start operating nonstop flights from Chicago to Berlin, making it the first airline ever to provide a connection between this major U.S. metropolitan city and the capital of Germany. Following the inauguration of the nonstop flight from Los Angeles to Berlin in May of this year, this is the second major launch in 2012 for airberlin from the US to Germany thus far.

airberlin will start operations on the new route in time for the Easter holidays at the end of March 2013. When the summer schedule starts in May 2013, airberlin will increase the number of nonstop flights from three to five frequencies per week.

"The new Chicago-Berlin service by European carrier airberlin is a win for travelers coming to and from Chicago, one of the most accessible cities in the world," said Chicago Mayor Rahm Emanuel. "In addition to more travel choices for passengers, airberlin's new routes will provide an annual regional economic impact of $130 million a year and create new jobs. This is a welcome development as we continue to grow Chicago as a major destination for tourism, culture and business."

His Excellency Philip D. Murphy, United States Ambassador to Germany said, "I welcome this new nonstop flight from Chicago to Berlin, which opens up travel from the great German capital city to the heart of America."

"We are pleased to welcome airberlin to Chicago's global gateway, O'Hare International Airport," said Rosemarie S. Andolino, Commissioner of the Chicago Department of Aviation (CDA). "Bringing airberlin to Chicago was a collaborative effort with the Chicagoland Chamber of Commerce, Choose Chicago and World Business Chicago and I thank them for their continued partnership with the City of Chicago. New service to Berlin provides more travel options and further expands the outstanding level of connectivity that O'Hare provides to destinations around the world."

Paul Gregorowitsch, CCO airberlin said, "Chicago is already the seventh U.S. destination to be included in airberlin's flight schedule and the airline is thus setting the course for further growth in the United States of America. The direct flight from Chicago is a strategically important step for us to further promote connectivity between our Berlin hub and our partners' hubs. Chicago is also the second largest hub for our oneworld® partner, American Airlines. This network expansion will provide a wide range of connections in Europe and in the USA for airberlin customers and for those of American Airlines."

Burkhard Kieker, CEO visitBerlin stated that "visitBerlin and the Berlin hotel sector welcome airberlin's expansion into Chicago. The new route does not only connect the city of Chicago with Berlin, it also provides numerous connections for travelers from Central and South America via the Chicago hub to Berlin. We anticipate increased business opportunities for Berlin as a convention destination."

From May 1, 2013, an airberlin Airbus A330-200 will operate the eight-hour flight to Berlin from the Windy City on Mondays, Wednesdays, Thursdays, Saturdays and Sundays. Between March 23 and April 31 2013, airberlin will operate the direct flight every Monday, Thursday and Saturday. The flight departs from Chicago at 15:25 p.m. arriving in the German capital city at 07:00 a.m. next day. The return flight from Berlin leaves at 10:00 a.m. and arrives at Chicago O'Hare airport at 12:10 p.m. Connecting flights from Berlin are available to eight other cities in Germany as well as to Vienna, Zurich, Budapest, Copenhagen, Helsinki, Gothenburg, Oslo, Stockholm and Russia. Flying from Chicago also gives passengers access to airberlin's extensive European route network. In addition, passengers can connect to Chicago utilizing American Airlines network which offers connections from destinations across North America.

Tickets for the new flights to Berlin are available now online at (airberlin.com), through the company's Service Center (phone: 1-866-266-5588) or through travel agents.
_________________________________________________________________
 CANADIAN ROCKIES OR AMERICAN ORINT EXPRESS . . . IT'S ALL GOOD!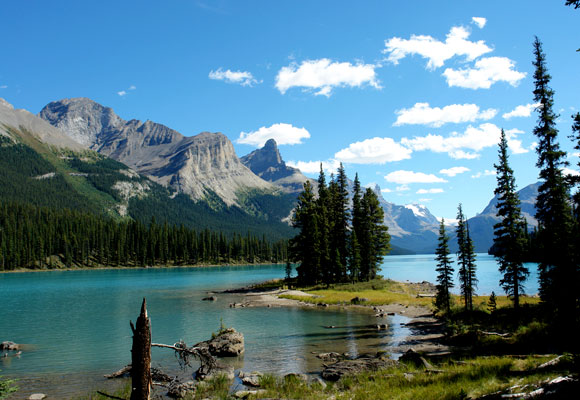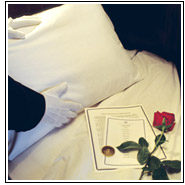 Vacations By Rail Unveils New Winter Rail Vacations
New train vacations to the western U.S. and Canadian Rockies grow the company's winter product line.
Specialty travel company Vacations By Rail grows its winter product line with the addition of three new train vacations to the western U.S. and Canadian Rockies.
Great California Getaway takes travelers roundtrip from Chicago to California with visits to Santa Barbara, Solvang, Los Angeles, Catalina Island, and Palm Springs. A true highlight of the 11-day escorted tour is travel aboard four trains: Amtrak's legendary California Zephyr across the Colorado Rockies and Sierra-Nevada Mountains, the scenic Coast Starlight traveling along the California Coastline, the Pacific Surfliner through Southern California, and the iconic Southwest Chief across the deserts of the southern U.S. to Chicago. One departure is available on February 1, 2013. Prices start at $2,995.
Kaleidoscope of Winter Wonders whisks travelers west by train for a 12-day coastal discovery, highlights of which include travel aboard three trains—Amtrak's California Zephyr, Coast Starlight, and Empire Builder—and visits to awe-inspiring Yosemite National Park, sunny San Diego, picturesque Santa Barbara, and the crown jewel of the Pacific Northwest, Seattle. This escorted tour has one departure on February 8, 2013. Prices start at $2,895.
Christmas in the Rockies gives travelers 8- and 10-day vacation options for celebrating the Christmas holidays in the Canadian Rockies. Highlights include travel aboard VIA Rail's famed overnight train, the Canadian, and stays at deluxe hotels decked in holiday trimmings in the alpine towns of Jasper, Lake Louise, and Banff. Departures are available December 17 and 20, 2012. Prices start at $2,749.
These new train vacations round out Vacations By Rail's winter product line, which includes independent train trips across the United States and Canada as well as an escorted rail-cruise vacation to New Orleans and the Western Caribbean, and a New Year's spectacular at the Grand Canyon.
Prices listed are land-only, per person based on double occupancy. Detailed itineraries as well as Vacations By Rail's complete collection of rail vacations to destinations around the globe can be found at www.vacationsbyrail.com.
To book a winter train vacation, contact a Vacations By Rail travel specialist at 1-877-929-7245.
---