SEA & WATER ADVENTURES . . .
HOW-TO BEST ENJOY A RIVER CRUISE
What Not to Pack Tidbits and Seasoned Advice
by Bonnie Carroll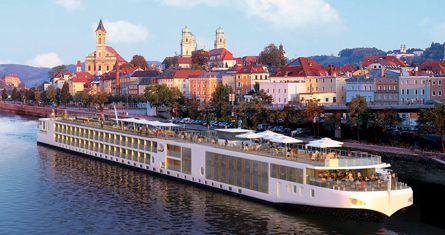 Most of the cruise ships traveling up and down the great rivers of Europe have pretty much the same room layouts, with limited storage space under the bed. As a seasoned traveler I've learned to travel lean under every circumstance, and my Viking River Cruise was no exception. This report on the how-to of river cruise travel is based on my recent Danube cruise, which was outstanding due to good planning.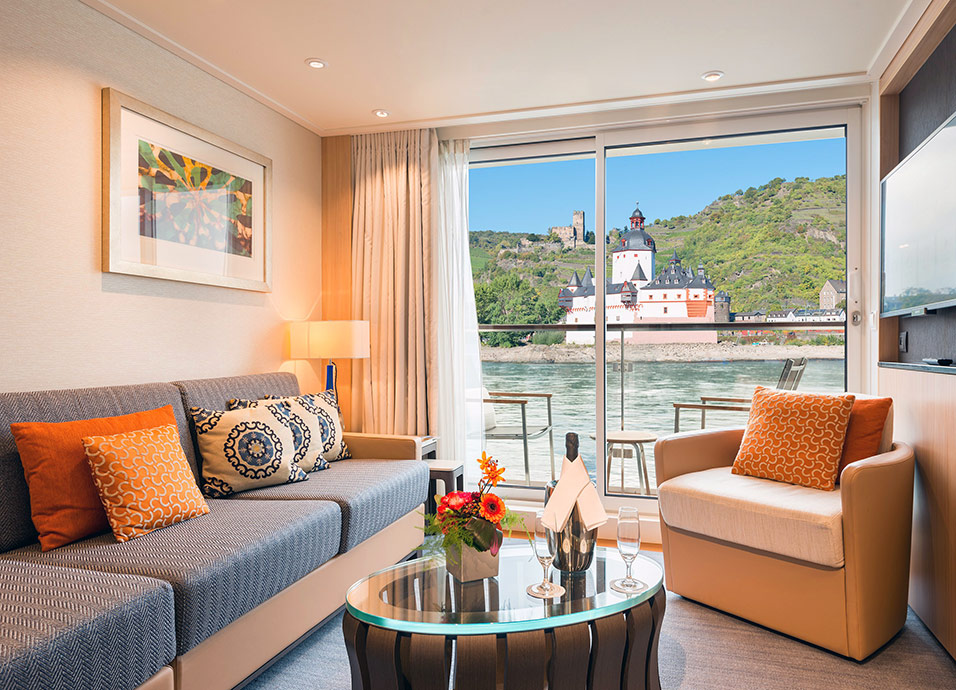 Those of us who began traveling in the sixties, with our five pieces of Hartmann luggage, including a hat box, find today's travel a bit restrictive, however, if you want to travel efficiently and insure having your wardrobe arrive with you keeping it light is absolutely key. On my recent trip I took a small sized roller suitcase, and a medium carry-on bag that allowed me everything I needed for my ten day trip. I also now wear a travel vest, with pockets that hold my small camera, passport, sun glasses, wallet, ear phones, eye shades and more. This keeps things I need handy and makes my carry-on a bit lighter.
Lovely soap, skin lotion, hair products and a hair dryer are provided in your bathroom on board ship, and products are replaced as needed. I did bring a tiny electric hair curler along with my personal cosmetic items.
Travel insurance is very affordable today, and with the unexpected changes in air travel, and unpredictable weather conditions that may affect your individual travel plan it is often prudent to select some advance protection. AAA offers some good travel insurance programs, as well as a variety of additional companies. Try a little comparison shopping and find a plan that works for your individual budget.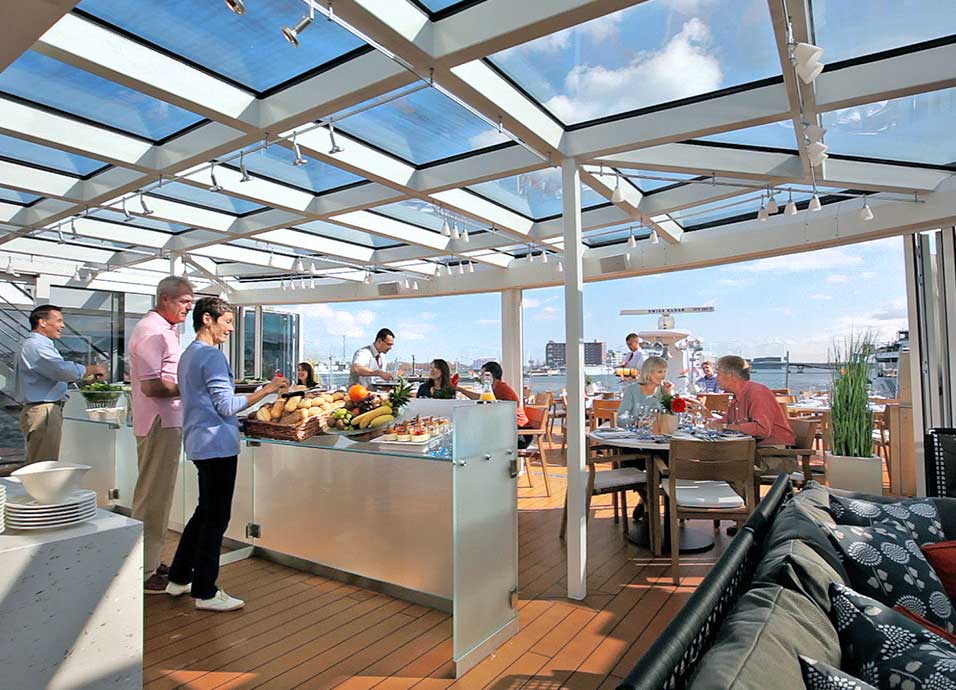 Keeping outfits simple and color coordinated, with sweaters or a warm shall for cooler days and evenings, along with dress up scarves and jewelry for dinner gets the job done. Most ships only have one 'dress up' night on board, and a lovely scarf with jewelry over a simple top and pants worked perfectly for me. Bringing one nice pair of sandals or flats for dress is a good idea if you are planning to go to shore for dinner or a theatre performance. For every day use a good pair of walking shoes is imperative. A quick dry washable nightgown, which can be found in travel stores, is all you need for sleeping on board. Viking provides lovely robes and slippers to guests who make a request in advance, and they will be in your room when you arrive. You may need a warm jacket and hat. It can be cool in the evening and while touring so I recommend wearing your warm jacket and a hat on the plane to save room in your luggage.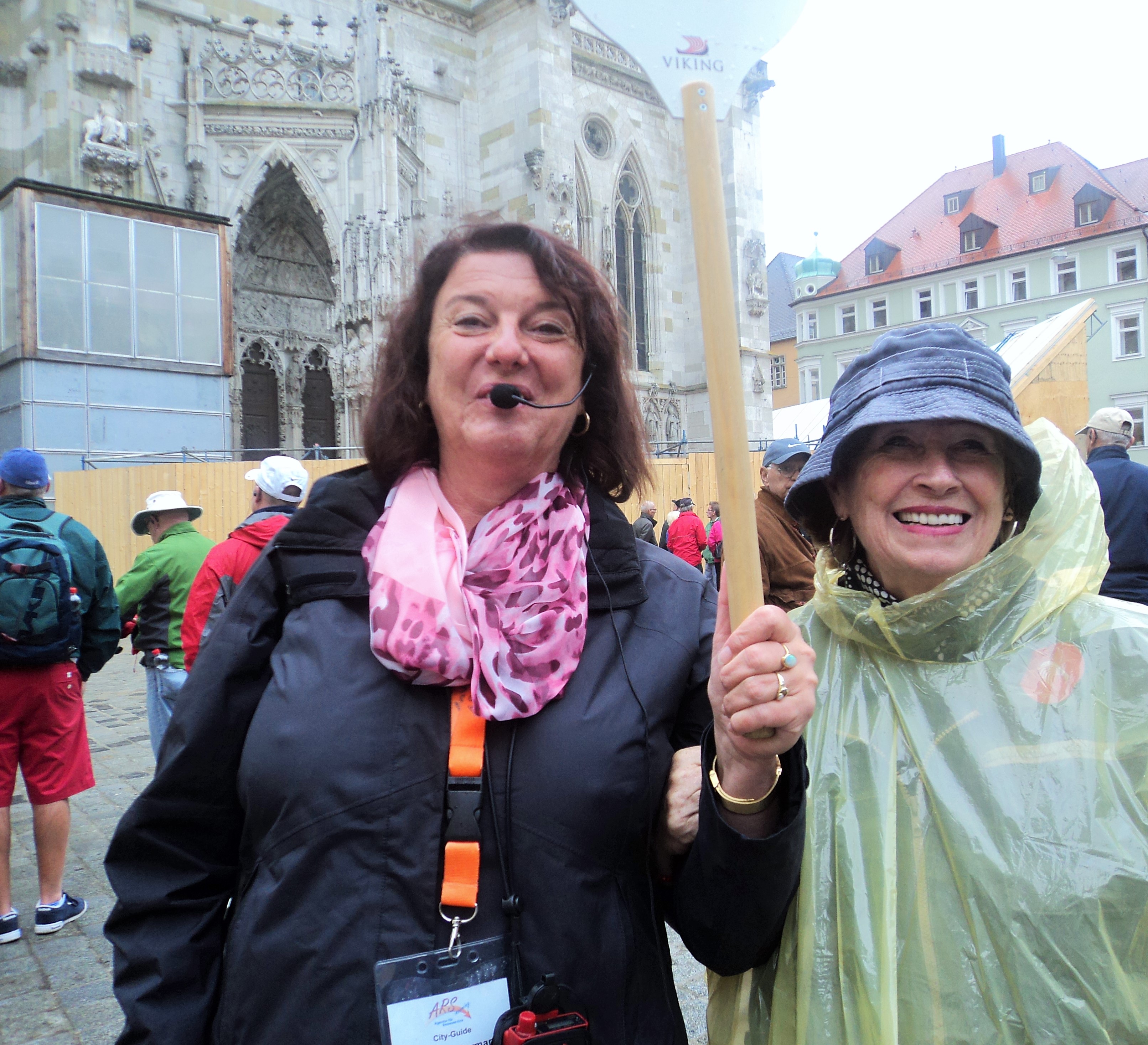 Prior to departure I purchased a rain poncho that came in a small pocket sized case that I kept with me at all times and it was a life saver when unexpected showers happened. I also brought a small umbrella, however, Viking provides umbrella's for guests to take on tours, as well as bottled water. I always bring a small case with meds and over the counter solutions for things like upset stomach, headaches, sleeping, motion sickiness, etc. to be ready for any emergency. Viking has a store on board to purchase Viking logo rain jackets, sweatshirts, and t-shirts.
Communications on board ship is often spotty, and I don't recommend bringing a laptop unless it's imperative. There are several computers for guest use to check emails quickly, but the daily schedule does not allow much time to get this accomplished. Most guest are stay at hotels in advance of their trip or at the end of their trip, and these hotels provide internet access.
Regarding advance or post stays on Viking cruises I would advise doing a pre cruise stay to ensure you will be in the departure city in advance. Cutting flights to close could be a nightmare if for some reason a flight is delayed. It's best to be aware and make sure you have plenty of time to get to your ship between flight arrival and ship departure. Also, check the taxi rates and laws where you are traveling. I stayed in Budapest for a few days at the end of my trip, which worked quite well for me, but you must know that you are financially responsible to get yourself to your hotel and to the airport for your return flight.
I was told it is a good idea to go to the bank in advance of my trip to order the money I would need in countries I was visiting, which worked out very well for me. I had mostly euros, but it really helped to have forintz in advance when arriving in Hungary. Don't forget to let your banker put an alert on your account listing the countries you will be visiting to insure your credit cards are accepted. Many people were caught by surprise when their swipe strip cards were not accepted in numerous places in Europe because some business owners are now only accepting the new chip cards.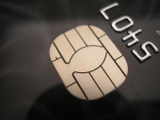 If you are looking for gifts to bring home be sure to check what is necessary to transport them and any charges attached. It can be costly to bring things like wine home, and you can eliminate any surprises by investigating costs in advance. Going through customs was simple and easy for my trip, and although I was concerned about traveling through Charles De Gaulle in Paris it was for naught. My flights were Air France and Hops (an Air France affiliate). If you must change flights during your trip make sure you are on the same carrier on both flights, this may make things very smooth, and will probably ensure your bags will go all the way through to your final destination without difficulties during flight changes in the airport.
I can honestly say I traveled without any "should have" regrets, and that the time I spent doing advance planning was time well spent. I'm hoping my report will answer some question you may have regarding river cruising, and I'm wishing you a wonderful, well planned and memorable trip. For detailed cruise information visit: www.vikingrivercruises.com.
___________________________________________________________________
WHEELS .  .  .
BMW CENTER A WONDERLAND FOR FINE AUTO LOVERS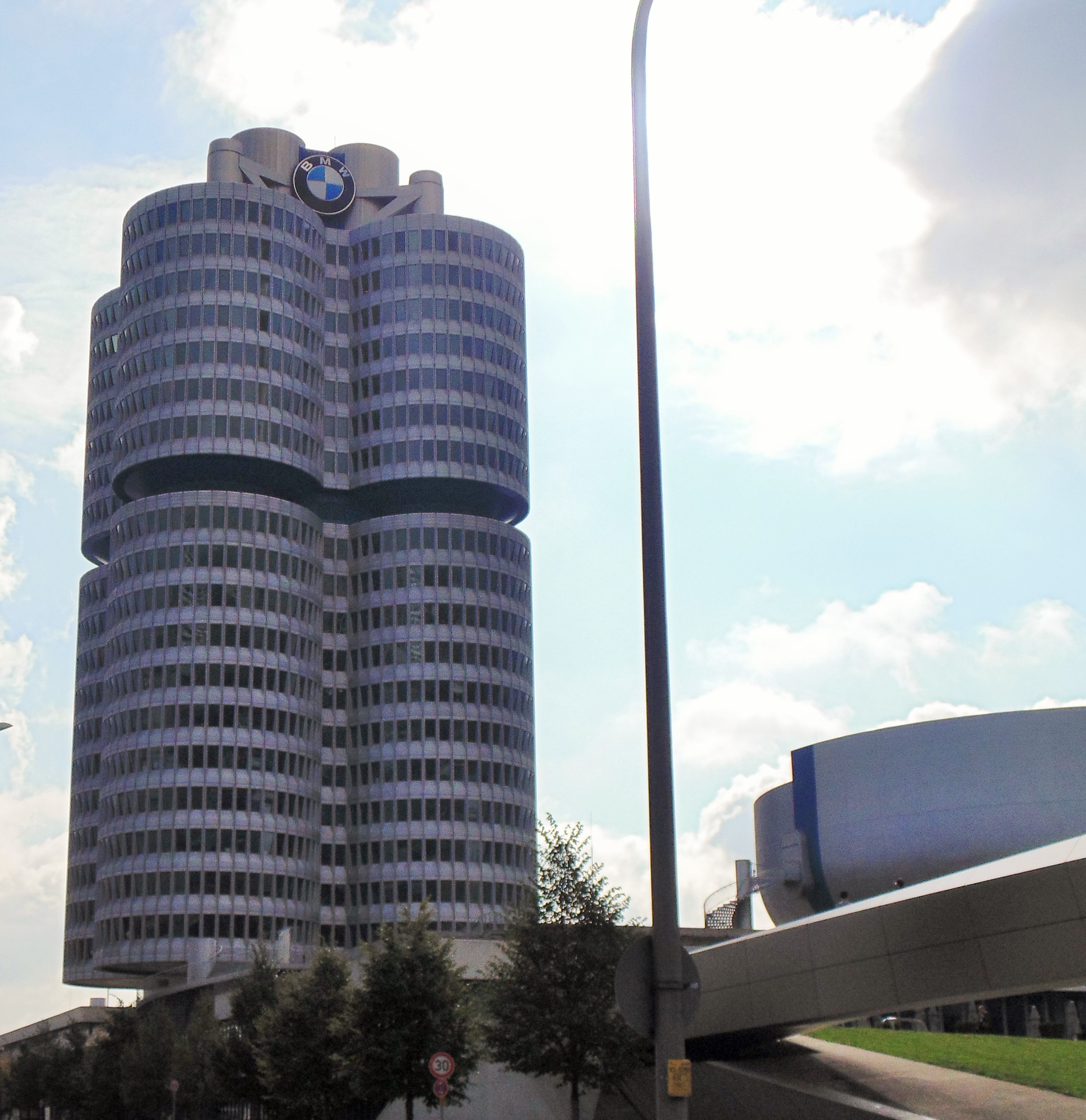 Enjoying the thrills of the latest BMW autos without the payments - just for a day.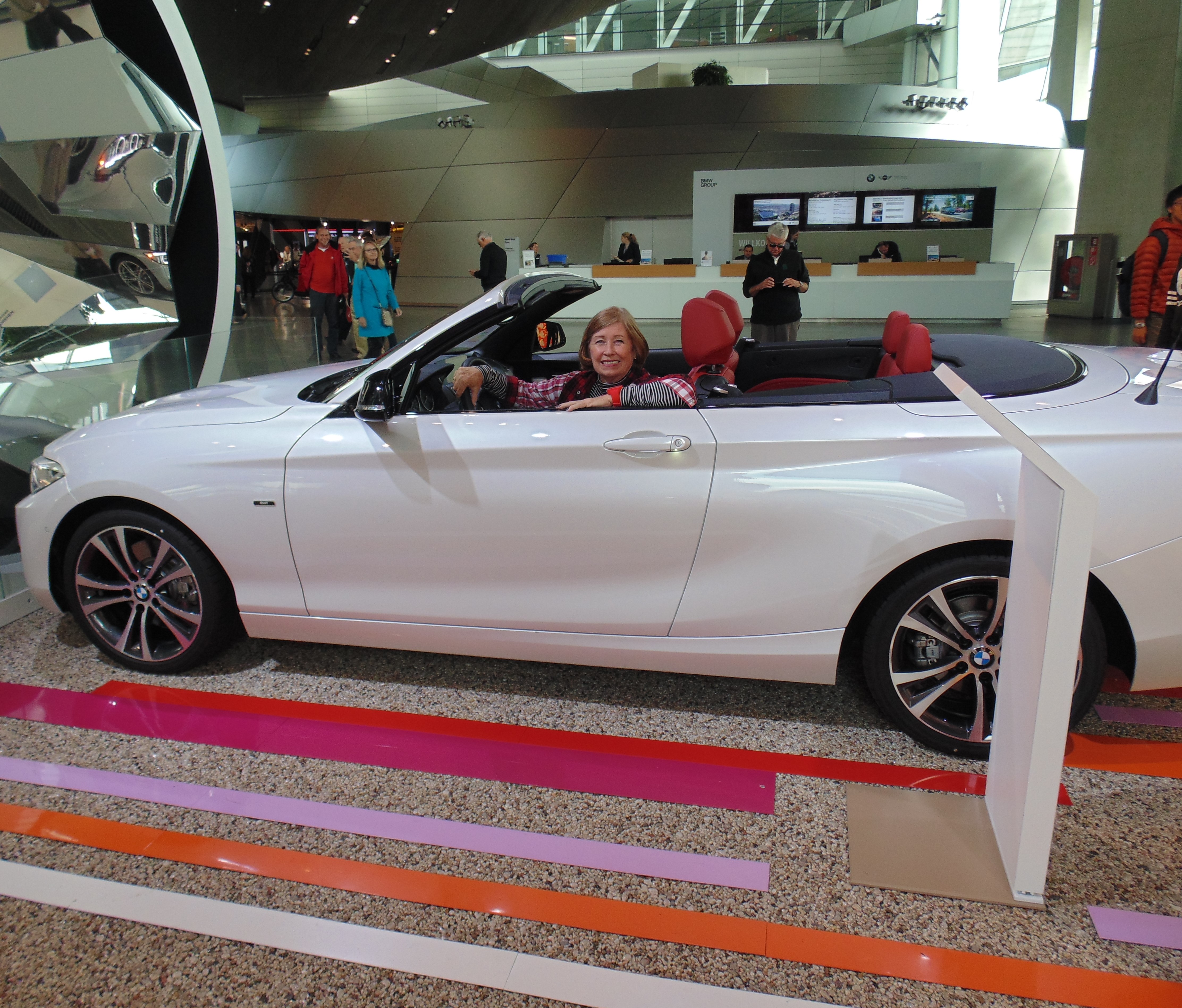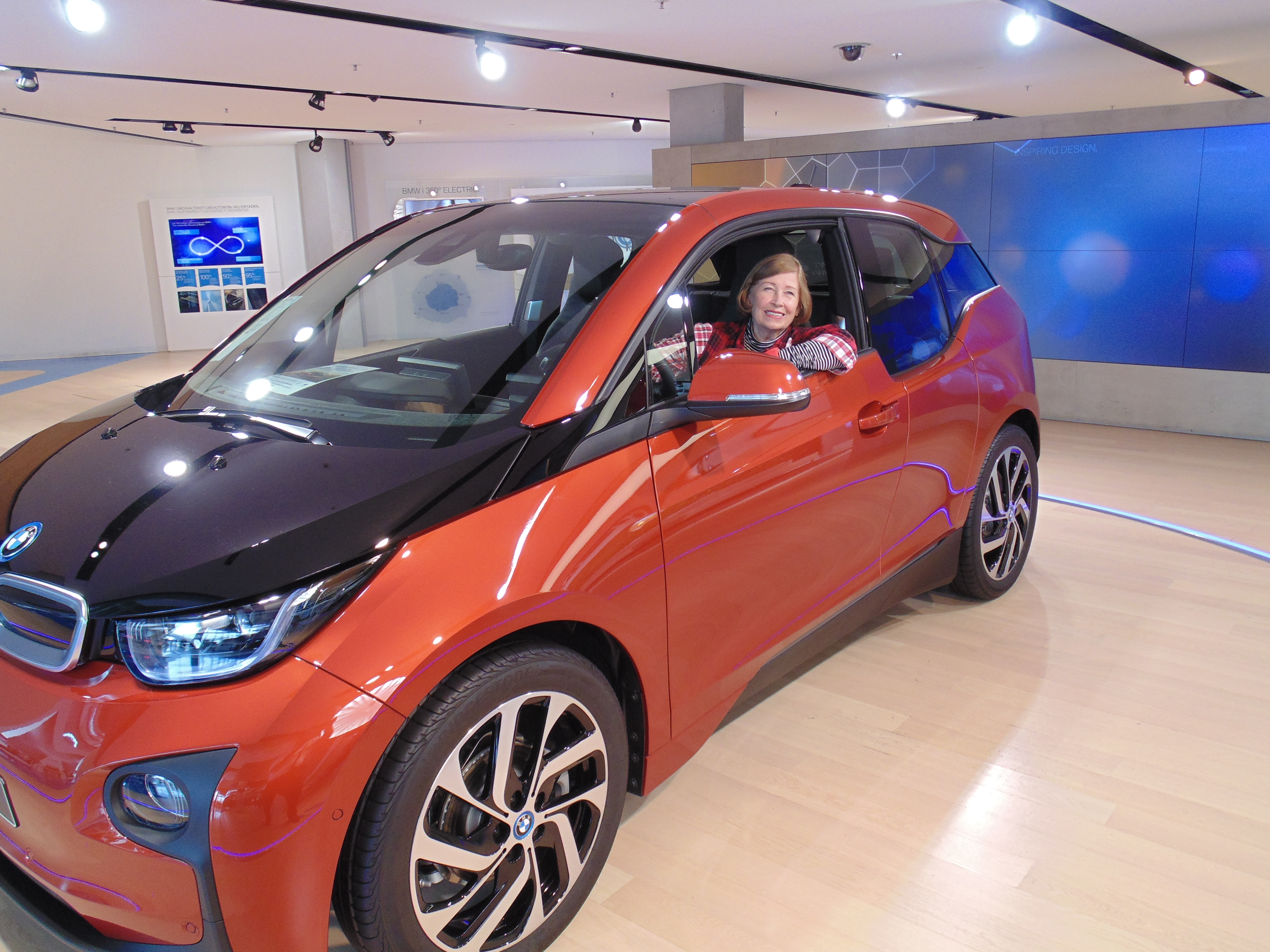 My visit to the Melt BMW Center was like going to Disneyland for car lovers. The showrooms were magical, even offering selfie photos for guests. The collection of beautiful new autos from BMW, Rolls, Mini's and hot bikes like the one Tom Cruise was riding in his latest Mission Impossible 5 film.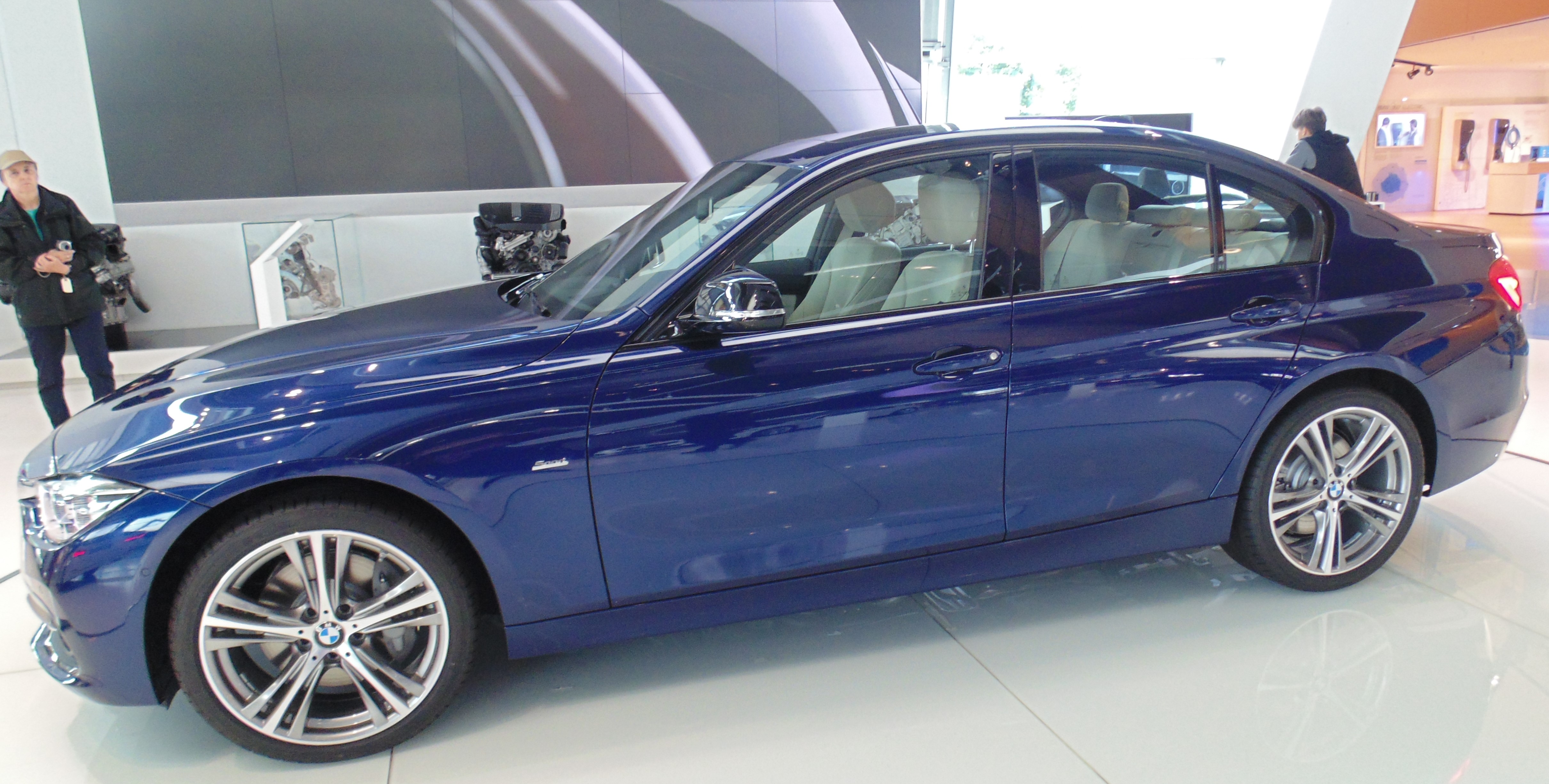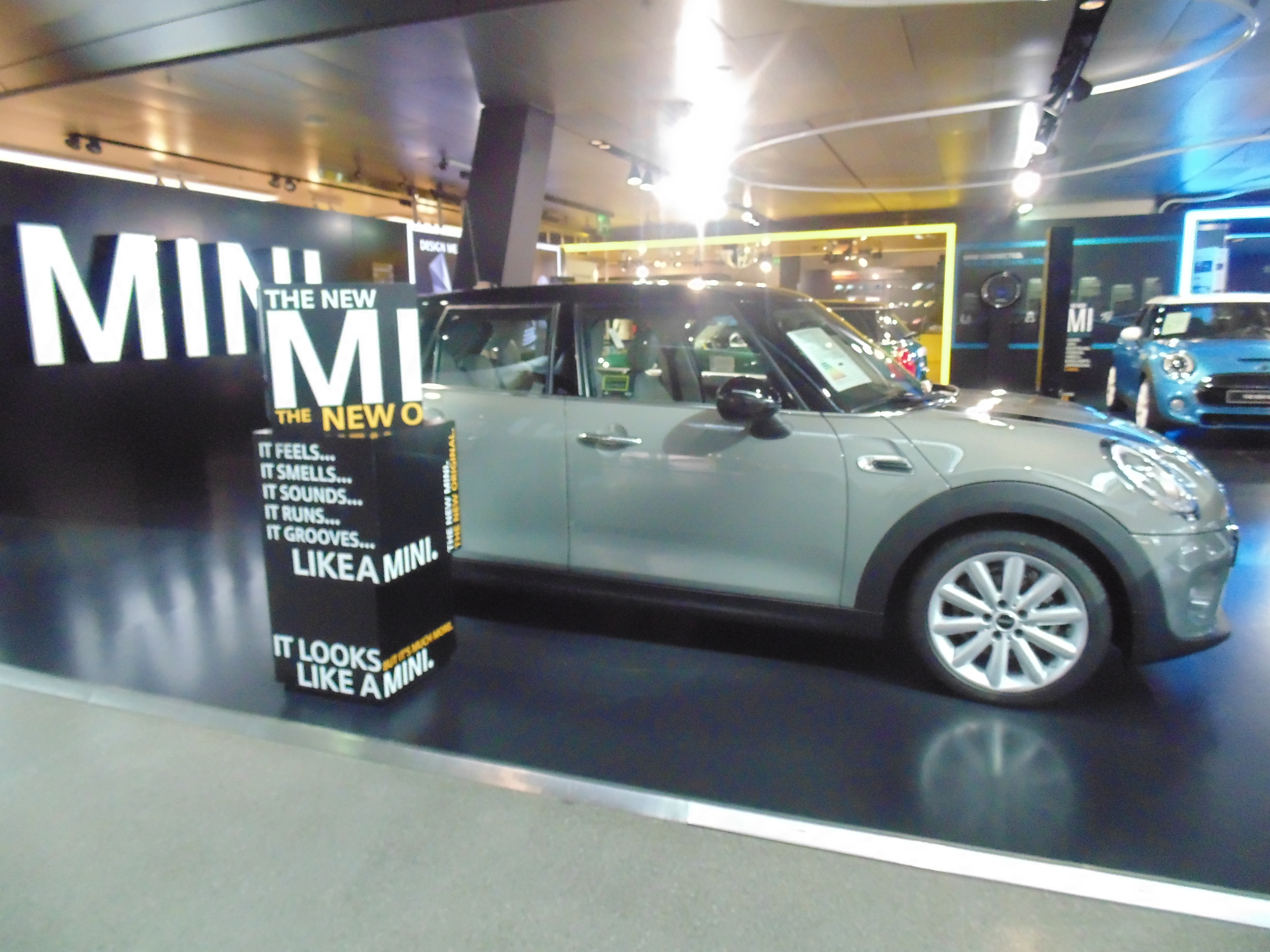 I sat down and checked out the beautiful interiors, even had a few photos taken. Got that wonderful aroma of brank new cars in my nose range, and pushed all the buttons. it was wonderful!!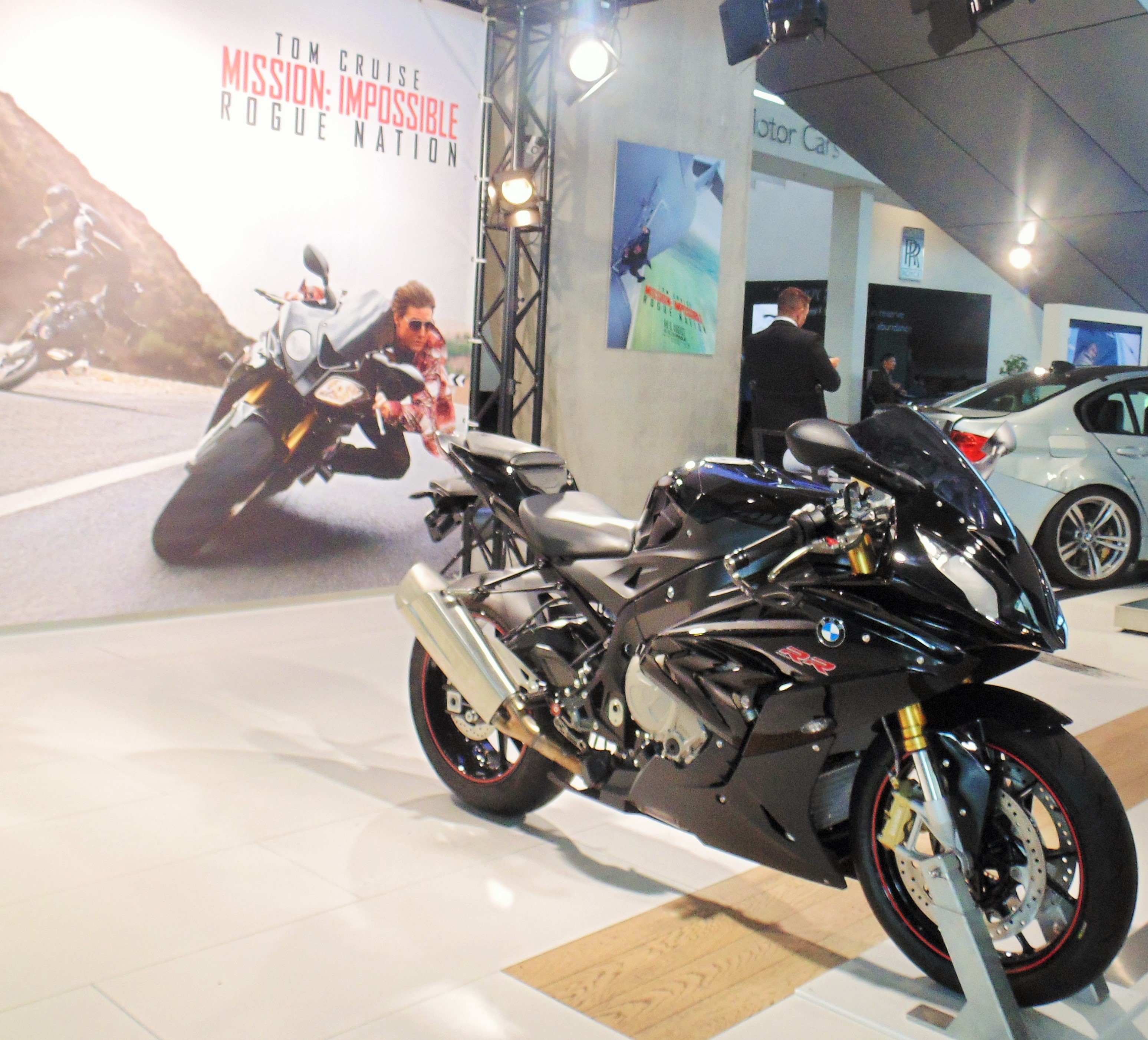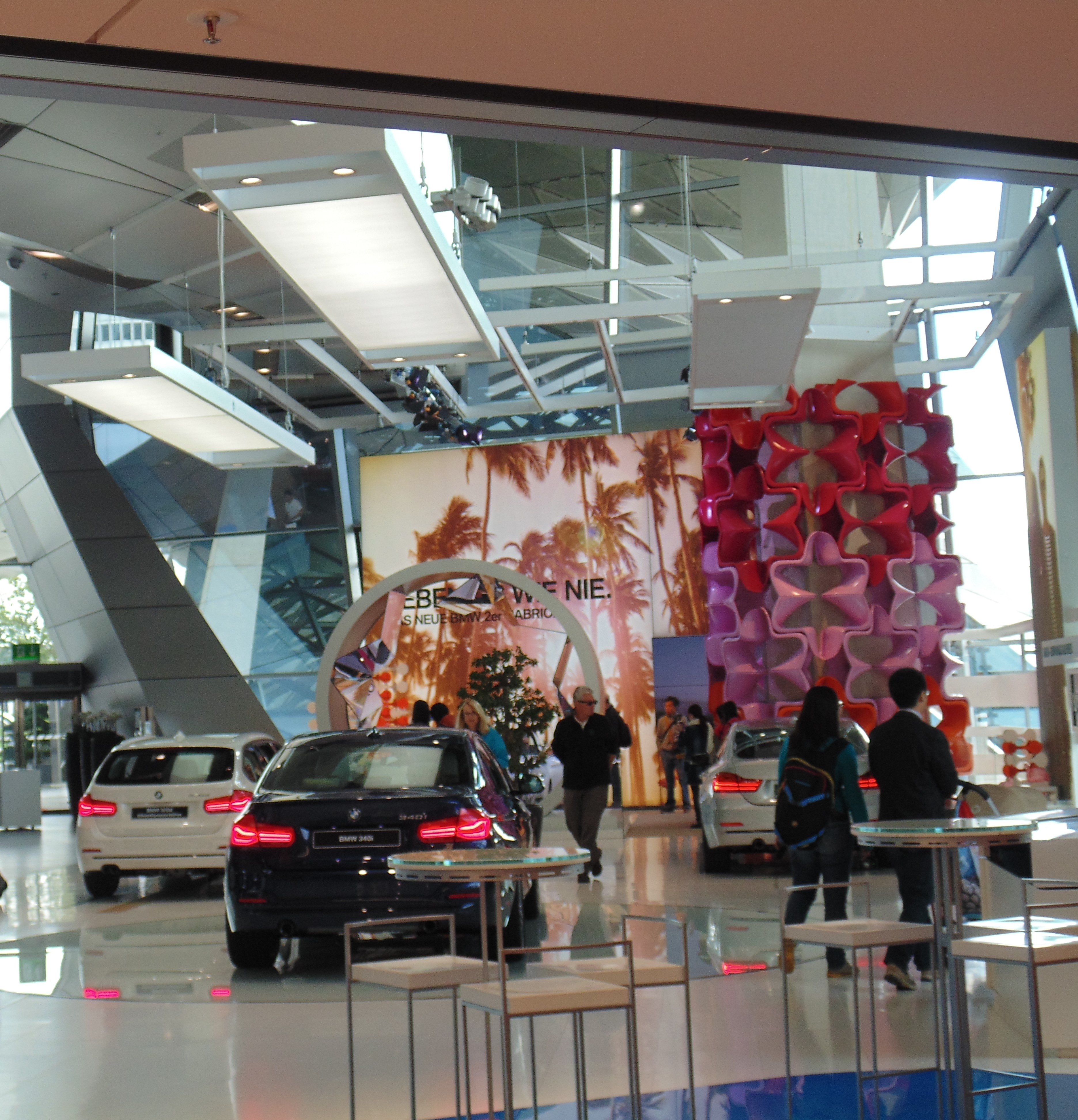 Anything you want is available at this entertainment center, including a divine restaurant on the main floor with fabulous pastries and coffee, or up in the sky there is the ESS Zimmer gourmet restaurant, along with a few additional divine eateries.
If you find yourself near Munich I recommend you take this tour to just spend a few luxurious hours sniffing, sitting, pushing buttons and pretending briefly that  you own one of these amazing autos.
For information visit: www.bmw.com.
___________________________________________________________________
2016 Focus Electric makes many compromises
by Jeramy Gordon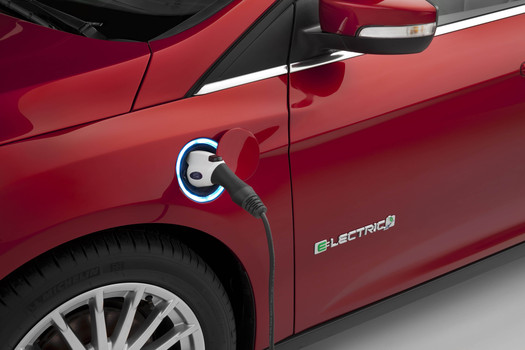 2016 Focus EV Base Price: $29,170
Price as tested: $36,990 Engine: 143-horsepower 1-speed electric motor.
Mileage: 110 city / 99 highway Curb Weight: 3,640
When you take away the fact that the 2016 Ford Focus EV is an all-electric car, it's actually quite impressive and engaging to drive. For instance, the Focus' acceleration is strong and responsive, and the quiet, relatively comfortable ride was unexpected from a sub-compact sedan. Even with a distaste for electric vehicles, the Focus EV pleased.
The Focus' interior is decidedly Ford. Taking many of its cues from Ford's larger Fusion, the Focus' well-designed interior is something you'd expect in a much more expensive car. Equipped with all the bells and whistles — for an added price, of course — including Ford's masterful MyFordTouch infotainment system with Sync, makes the Focus standout from the competition. Many reviewers hate Ford's Sync system, panning it for being too complex, but I find it easy to navigate — it almost becomes second nature.
The Focus' front driver and passenger seats are roomy and form fitting, but the back seat is surprisingly cramped for a four-door sedan. This, and the limited cargo space, is due to the battery taking up so much space. Other standard features on the Ford Focus Electric include dual-zone automatic climate control, heated front seats, push-button start, a nine-speaker Sony stereo system, satellite radio and navigation. For a little extra cash you can upgrade to leather upholstery and power-adjustable driver's seat.
With a base price of $29,170, the Focus EV is competitive with other electric cars. The test car, which included the EL package and leather power seats, was listed at $36,990, including destination charge. Similarly, the Chevy Spark EV has a base price of $27,710 and the Nissan Leaf has a base price of $28,980. The Focus EV has a government-rated fuel economy of 110 mpg on the highway and 99 mpg on city streets. Now I know this sounds impressive, and you're probably thinking "how can someone hate electric cars with those kind of stats?"
Here's how: The Focus' maximum cruising range on a full charge is a dismal 76 miles. That's just six miles more than the average commuters' daily roundtrip drive. You can barely make it to work and back in the thing. Forget running errands on your lunch break or after work. It's just unreasonable. And the full 76 miles range never even materializes with lead-foot drivers. Average was more around 65 miles. That's less than both the Spark and the Leaf, but still better than the electric-only range on most plug-in hybrid vehicles.
Plus recharging stations, even though they're much more prevalent now than they were three years ago, are still few and far between. But despite the compromises that come with an electric car, the Focus EV is sporty, handles well and has all the comforts you want in a passenger sedan. It drives nearly the same as its gas-engine counterpart and is a great pick for someone looking for an electric car with a conventional look. For being the company's first all-electric vehicle, it's not a bad start.
Jeramy is a veteran journalist with more than 12 years of writing and editing experience. He began his career in journalism freelancing for a daily newspaper while earning his bachelor's degree in Mass Media Communication. By the age of 21, he was the youngest managing editor in the history of Knight-Ridder, which was the second-largest newspaper chain in the U.S. at the time. When he was 23, he founded and published two newspapers, the "Santa Barbara Daily Sound" and the "Montecito Messenger," which he ran successfully for seven years. Jeramy is an award-winning journalist whose entrepreneurial spirit is still very much alive today. He has won numerous awards for excellence in journalism, including first place awards for his syndicated auto review column. Jeramy also has an extensive background in marketing and brand development. He lives in Foothill Ranch with his wife and daughter.
---