WHEELS   .   .   .
What's New in 2020?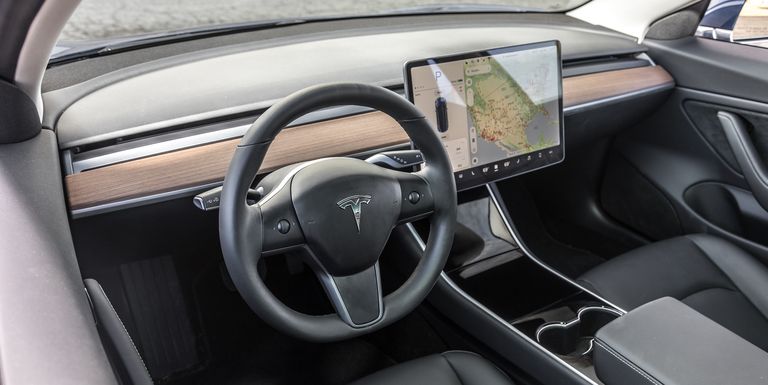 TESLA NEWS 2020-21
Tesla cuts prices on Model 3 Model X and Model S electric vehicles and Model 3 price is down by $2000, with model X and S seeing price cuts of $5000. Although Tesla outperformed in first quarter of 2020 the outlook for electricvehicle sales is not looking good for rest of year.
Tesla enjoyed federal tax incentives and a healthy economy to keep sales growing, but now that both of those factors are gone, the automaker is turning to price reductions to keep interest in their electric. Across its vehicle lineup, prices have been cut, including on the Model 3, Model X, and Model S.
The cheapest and most popular vehicle Model 3, sees a $2000 price reduction and now starts at $39,190, making it more competitive in the entry-level electric-vehicle segment. Down from $41,190.
The most expensive vehicle in the lineup, the Model X price falls $5000 to $81,190, down from $86,190. The Model S luxury sedan saw a price drop of $5000 and now starts at $76,190. Model Y remains the same.
All updates are on the Tesla website.
The coronavirus pandemic has deminished demand across the world. Nonetheless, Earlier this month, Bloomberg New Energy Finance (BNEF) projected that electric vehicle sales would fall 18 percent globally in 2020.
___________________________________________
America's rolling prairies, plains, and towering mountain peaks paint the picturesque backdrop for a USA train tour. Add to that landscape bustling metropolises, expansive national parks, and acclaimed historic sites and attractions, and it's easy to see why the United States is a perfect destination for a train trip.
The beauty of a rail travel is it begins the moment you step aboard the train. Settle into your cozy onboard accommodations and leave the driving to someone else as you travel deep into unspoiled natural beauty. Admire the passing scenery from your seat or the train's observation lounge. Enjoy a hot meal in the dining car or the café, read a book, or listen to music as the train crisscrosses the country. While many of our independent train tours and escorted train tours include overnight travel aboard an iconic long-distance train, there is a great selection that solely feature excursions aboard day trains that are just as historic including vintage trains like the Grand Canyon Railway as well as scenic tourist trains like Colorado's Durango & Silverton and New England's Cape Cod Central Railroad.
Each train vacation incorporates an iconic train journey into a well-planned itinerary that also includes visits to popular destinations, comprehensive sightseeing, and more. Choose from train trips in Alaska, popular Coast to Coast vacations, fall foliage tours, or visits to America's national parks by train. With more than 100 vacations in the United States alone, you're sure to find the perfect itinerary.
________________________________________________________________
CANADIAN TRAIN TRIPS
2020 Rocky Mountaineer Vacation packages, click 2020 Vacations.

NEW for 2020
First Passage to the West and Vancouver Island Package - this exciting new 9 night package combines the sights of the Canadian Rockies by sightseeing motorcoach and luxury rail with a journey by high speed catamaran from downtown Vancouver to the beautiful island city of Victoria, British Columbia's capital. This Vancouver Island add on also includes a round-trip motorcoach transfer tour to Butchart Gardens, and a convenient return Victoria Harbour to Vancouver Harbour scenic flight back by seaplane. This package, like all the packages on offer, is fully customizable to fit in with your preferences.
Holland America's Ms Koningsdam, 7 night Alaska Cruise - we are thrilled to announce that in 2020, the magnificent ms Koningsdam, the first of Holland America's Pinnacle Class ships (and currently their newest ship in the fleet) will be departing on Saturdays (replacing the ms Nieuw Amsterdam on this route). There is a lot of excitement surrounding this Pinnacle Class ship from Vancouver, which includes all of the latest Holland America features as well as Rudi's Sel de Mer, Rolling Stone Rock Room, G Gelato, the 180 degree World Stage, BLEND wine blending experience, NOTES dedicated whiskey bar and more. We have already seen a lot of interest in this welcome addition, and expect this 7 night round-trip Alaska cruise to be very popular.
___________________________________________________________________
Trips Daily from Goleta, Santa Barbara, Carpenteria to LAX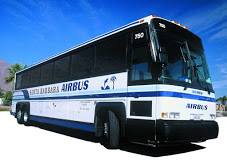 Come Home to the Emerald Isle...
Whether your blood runs green, or you just love everything Irish,
you'll be delighted by Ireland's friendliness, humor, beauty and charm.
And there's no better way to see Ireland than by
US & Canada:
800-478-4881
Everywhere else: 
1-502-897-1725
___________________________________________________________________
AIRLINE NEWS .   .   .
SAA rescue - South African Air Struggles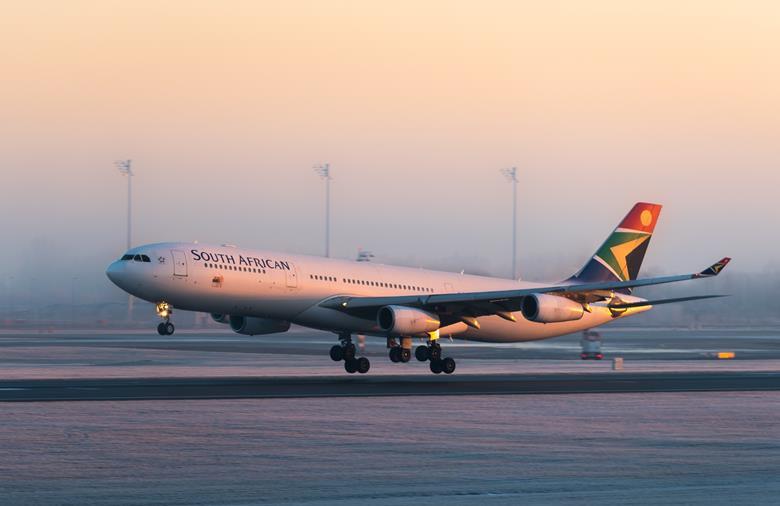 SAA Photo
South African Airways describe "reasonable" prospects of rescuing the struggling carrier, though stress this is dependent on the necessary funding.
In an update issued to "affected parties" today, the joint business rescue practitioners appointed to oversee the carrier after it entered formal restructuring late last year, say they are now holding discussions with the airline's shareholder - South Africa's public enterprises ministry - to possibly restructure the airline.
"An announcement in this regard will be made in due course as well as an agreed timeline for the consultation on the business rescue plan as well as its publication," they say. 
"It is the considered view of the business rescue practitioners that there is still a reasonable prospect of rescuing SAA, subject to the receipt of unequivocal commitment thereto and the requisite funding. This will be set out in the business rescue plan to be published in due course."
The airline told staff it does not have sufficient funds "to continue honouring the obligations of SAA to its employees" beyond 30 April and has placed all staff on unpaid absence with effect from 1 May. It says staff continuing to work to operate the airline's limited repatriation and cargo flights are being remunerated.
The update also addresses the roughly R10 billion ($572 million) utilised in running the airline in the five months ending April 2020. This figure was highlighted during evidence given to a parliamentary committee on 15 May.
"Contextually, it is worth noting from the 2017 financial statements and the draft financial statements for 2018 and 2019 that the operating costs for SAA were at least R30 billion per annum amounting to an spend of R2.5 billion per month," it says, noting it has cut operating costs by around R500 milion a month.
__________________________________________________________________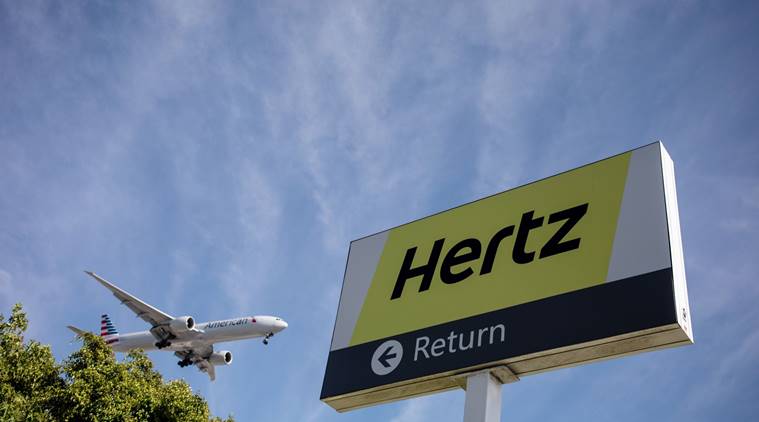 Hertz Global Holdings, the car-rental company founded with a dozen Ford Model Ts over a century ago, filed for bankruptcy late Friday after sweeping travel restrictions and the global economic collapse destroyed demand for its vehicles.
The Chapter 11 filing in Delaware allows Hertz to keep operating while it devises a plan to pay creditors and turn around the business. The second-largest U.S car-rental-car company does not need debtor-in-possession financing for now, according to a person familiar with the matter, because it has more than $1 billion cash on hand.
Hertz's court petition listed about $25.8 billion in assets and $24.4 billion of debts, and its biggest creditors include IBM Corp. and Lyft Inc. After the coronavirus pandemic decimated revenue, the car renter sought relief from lenders and a bailout from the U.S. Treasury Department. But while it managed to negotiate a short-term reprieve from creditors, it wasn't able to work out longer-term agreements.
"With the severity of the covid-19 impact on our business, and the uncertainty of when travel and the economy will rebound, we need to take further steps to weather a potentially prolonged recovery," Paul Stone, Hertz's chief executive officer, said in a statement. The Estero, Florida-based company named him its fifth CEO since 2014 just four days before the bankruptcy filing.
"The risk for the auto sector occurs if the creditors of the debt that is secured by the vehicles decides to liquidate the fleet to repay the bonds," Ward wrote on May 14. The impact those sales may have on used-car prices could be minimized by the sale of those vehicles taking place over the course of several months, he said.
Hertz said it has enough cash for now to support its operations, which include Hertz, Dollar, Thrifty, Firefly, Hertz Car Sales, and Donlen. But it might need to raise more, perhaps through added borrowings while the bankruptcy process moves forward.
The Chapter 11 proceedings involve the company's U.S. and Canadian subsidiaries and don't include its international operations in Europe, Australia or New Zealand.
"Hertz may have little choice but to scale down its operations and sell assets to pay down its significant secured debt," Joseph Acosta, a partner in the bankruptcy practice at the law firm Dorsey & Whitney, said in an email. "Hopefully, the restructuring expenses will not bury the company in the process."
---