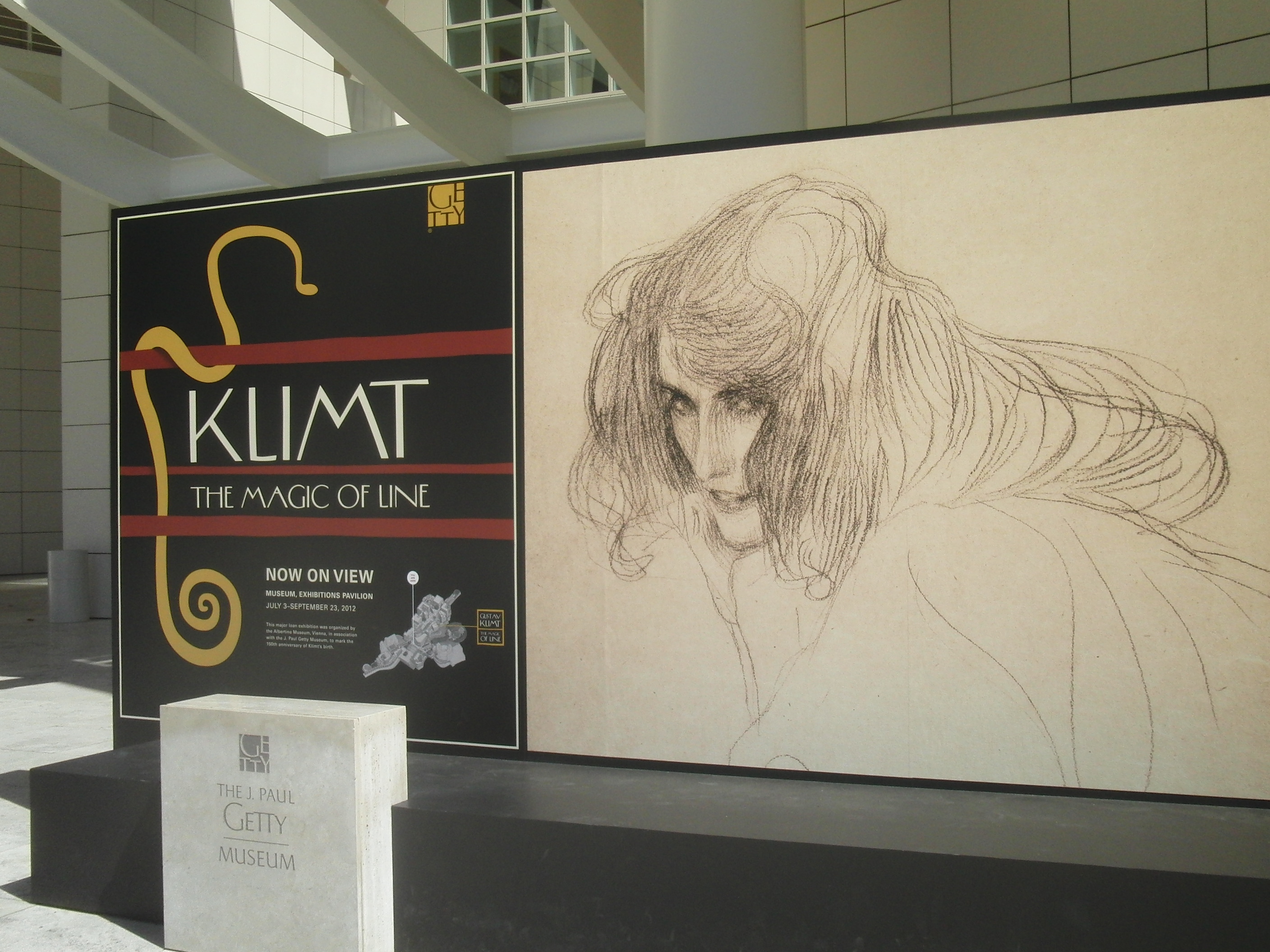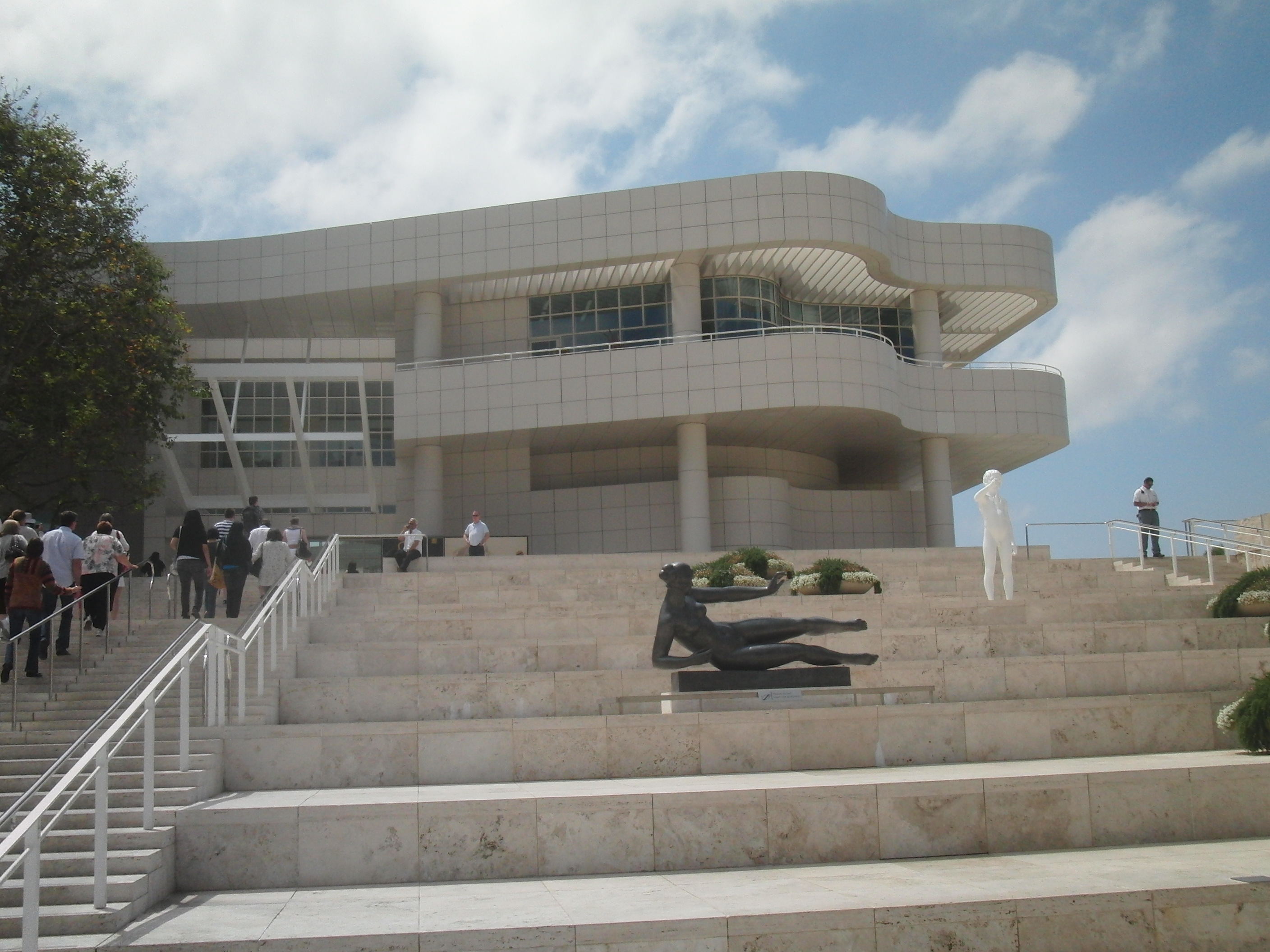 GETTY MUSEUM & VIENNA TOURISM HOST LA TRAVEL WRITERS
By Bonnie Carroll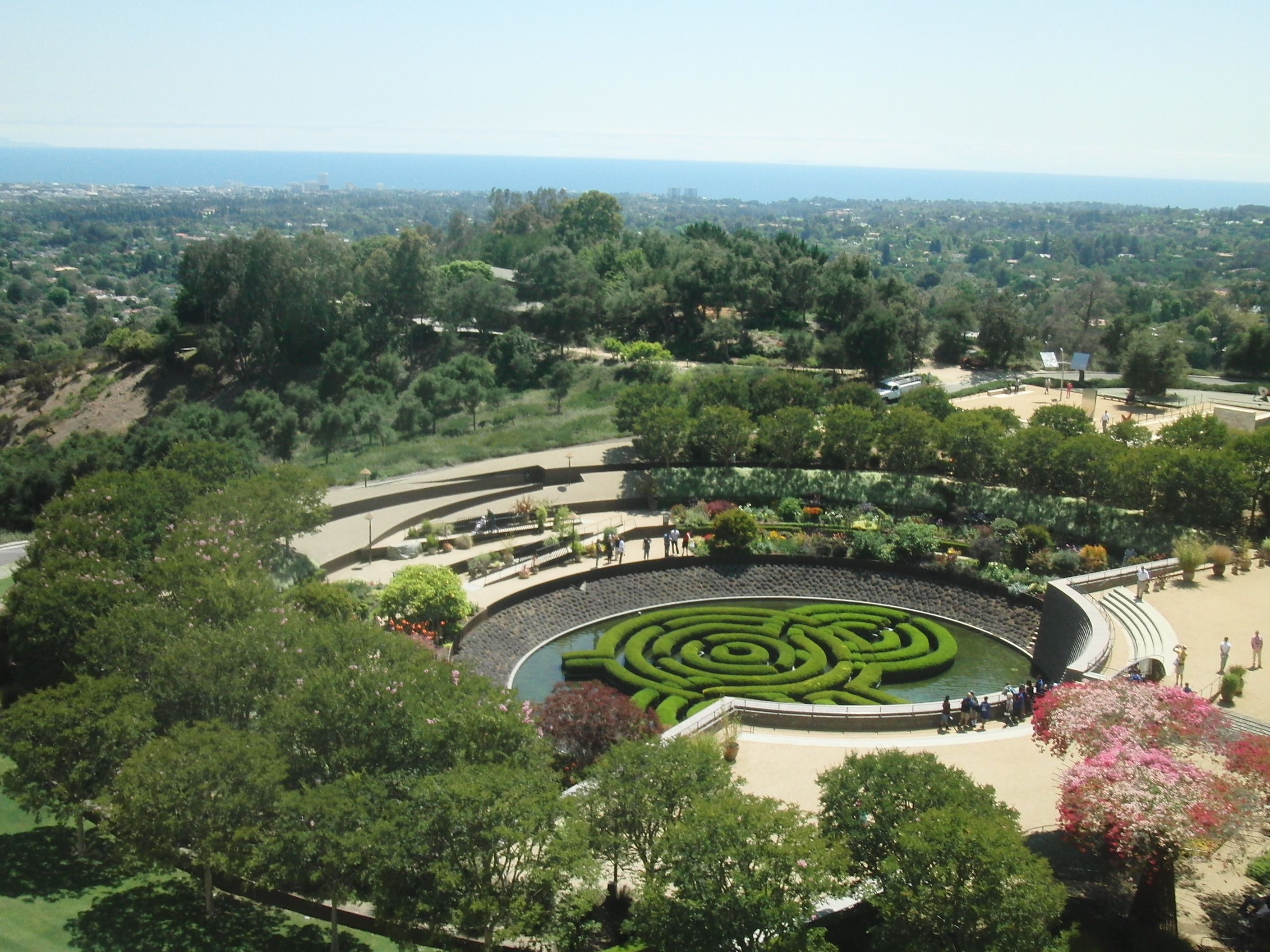 It was a perfect day in paradise at the J. Paul Getty Museum in Los Angeles for local travel writers invited to savor a special Viennese inspired lunch in the private dining room at the internationally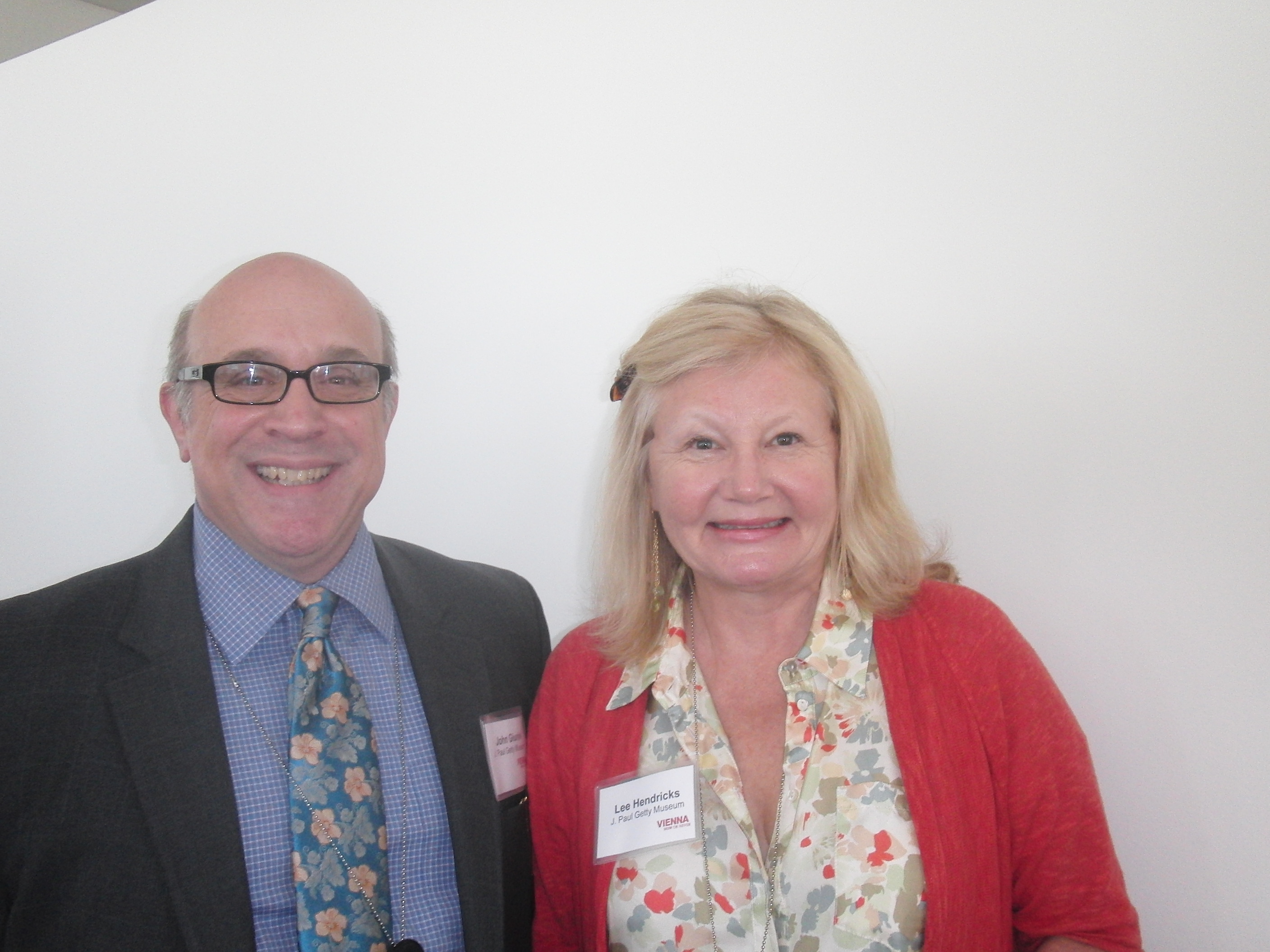 renowned museum as guests of the Vienna Now or Never tourism team. The afternoon included a brilliant tour of the  Gustav Klimt: The Magic of Line exhibition presented by Senior Curator of Drawings, Lee Hendrix, and Assistant Curator Edouard Kopp.
                            (John Giurine & Lee Hendrix, right)
Fish Blood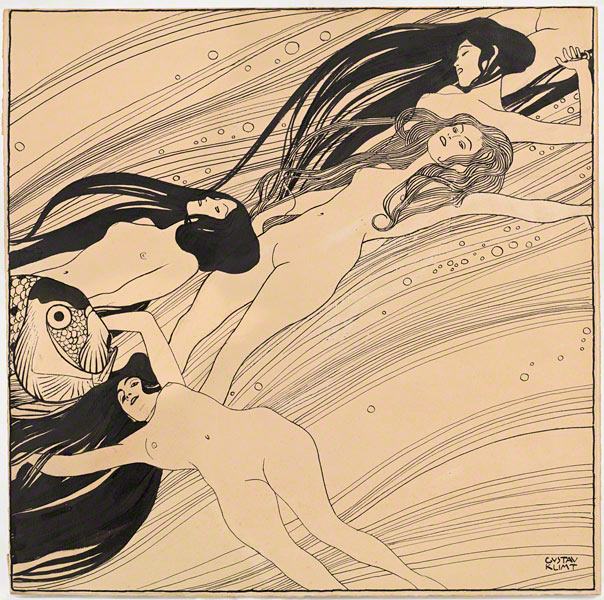 Romeo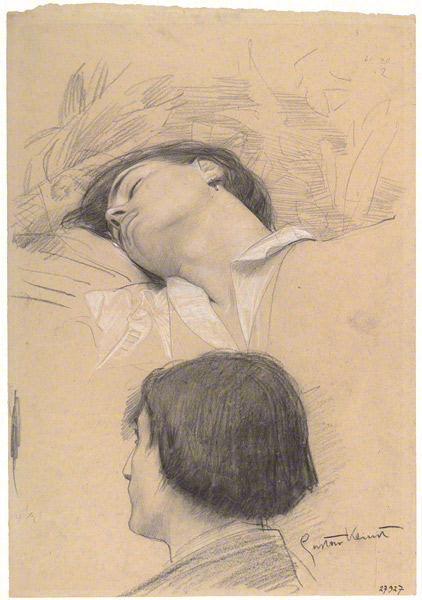 Head of a Reclining Young Man, Head Lost in Profile (Study for Shakespeare's Theater), 1886–87, Gustav Klimt. Black chalk, heightened with white, graphite. Albertina, Vienna.
Fish Blood, 1897–98, Gustav Klimt. Brush and black ink, black chalk, heightened with white. Private collection, courtesy Galerie St. Etienne, New York
Klimt (Austrian, 1862–1918), the father of Viennese modernism, is renowned for his ornate paintings, but he was also an exceptionally innovative and gifted draftsman. Featuring more than 100 drawings, many having never before been exhibited in North America, this exhibition traces Klimt's radical evolution from early academic realism and historical subjects in the mid 1880s to his celebrated modernist icons that broke new ground in the beginning of the 20th century.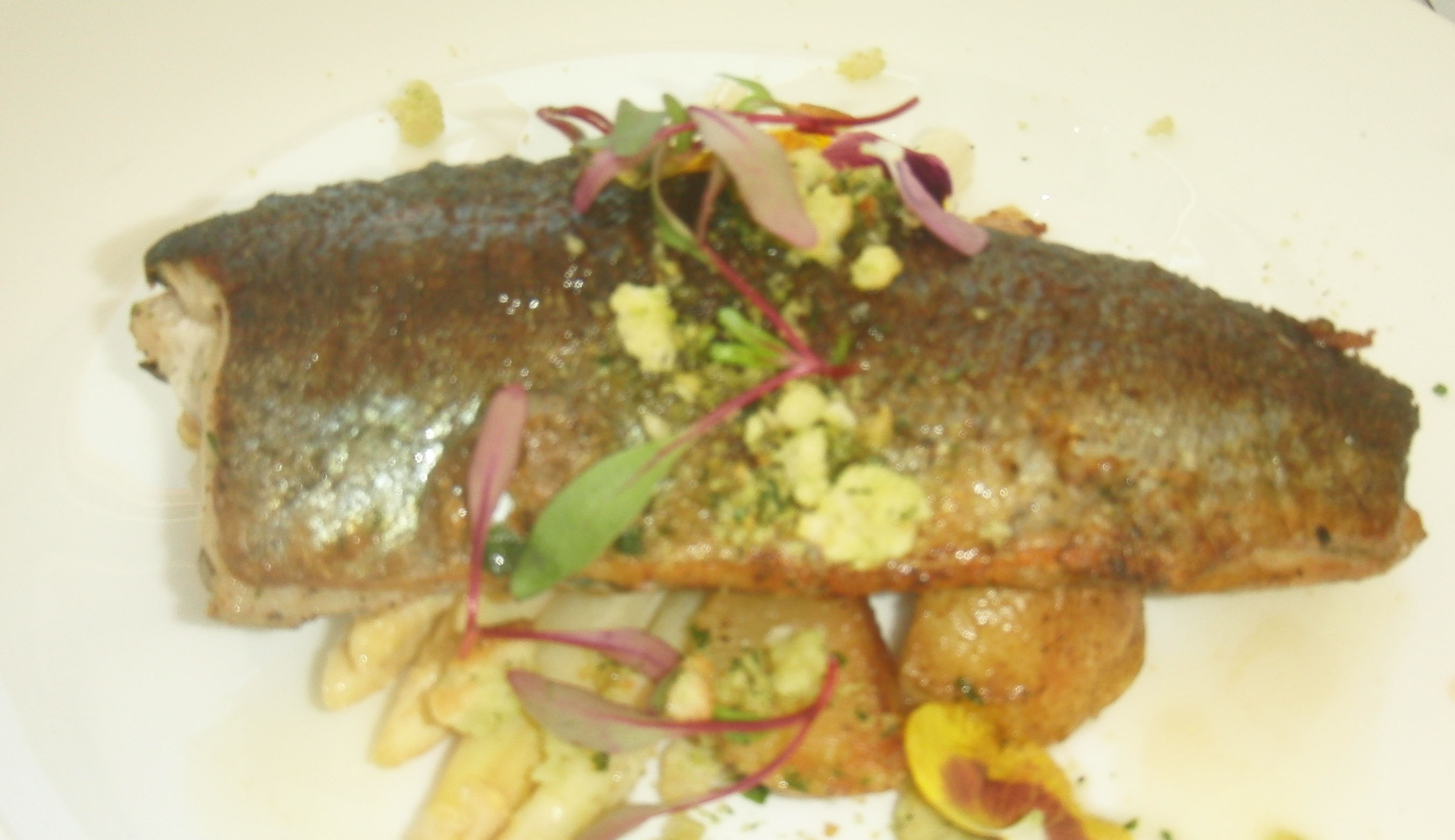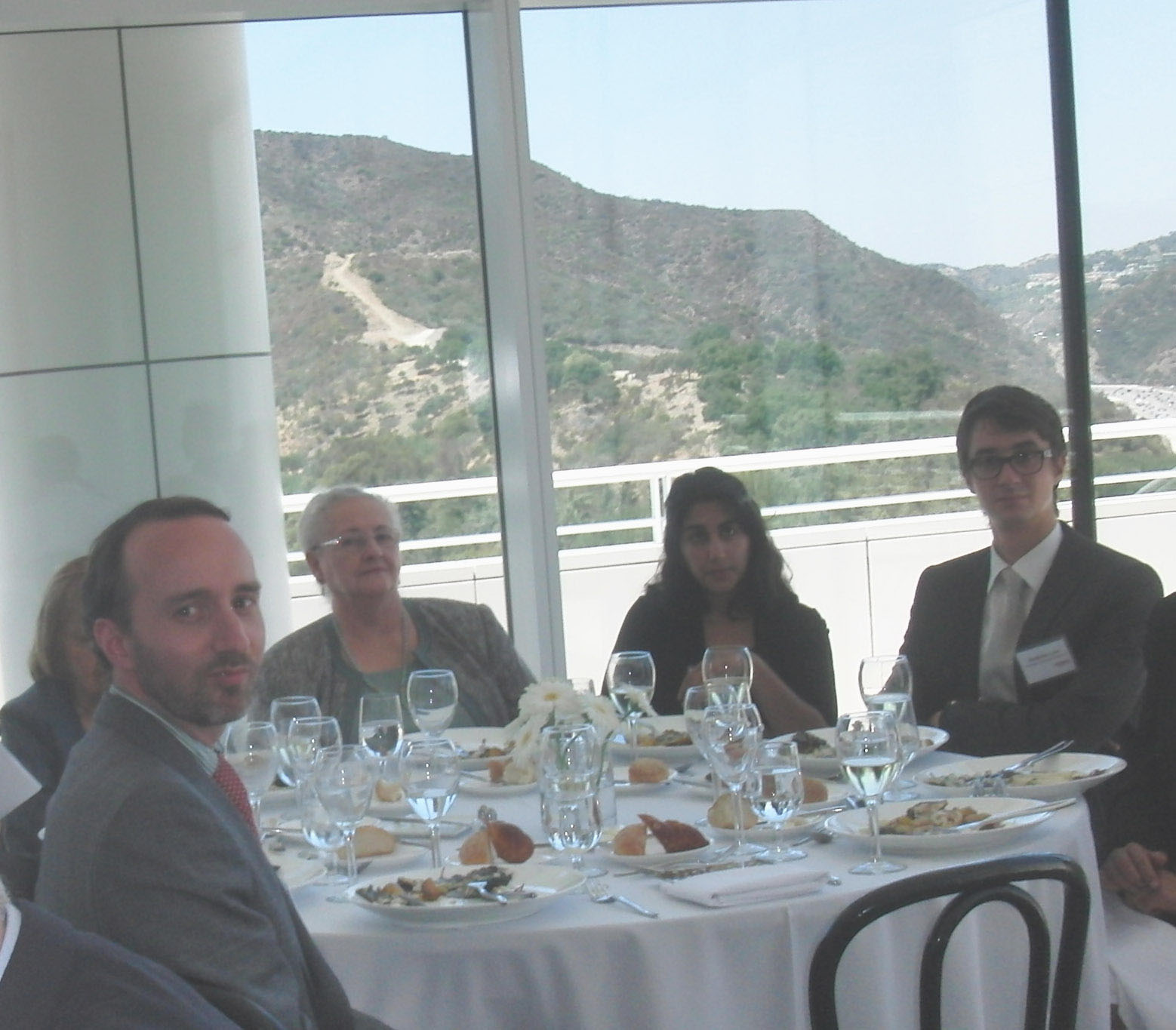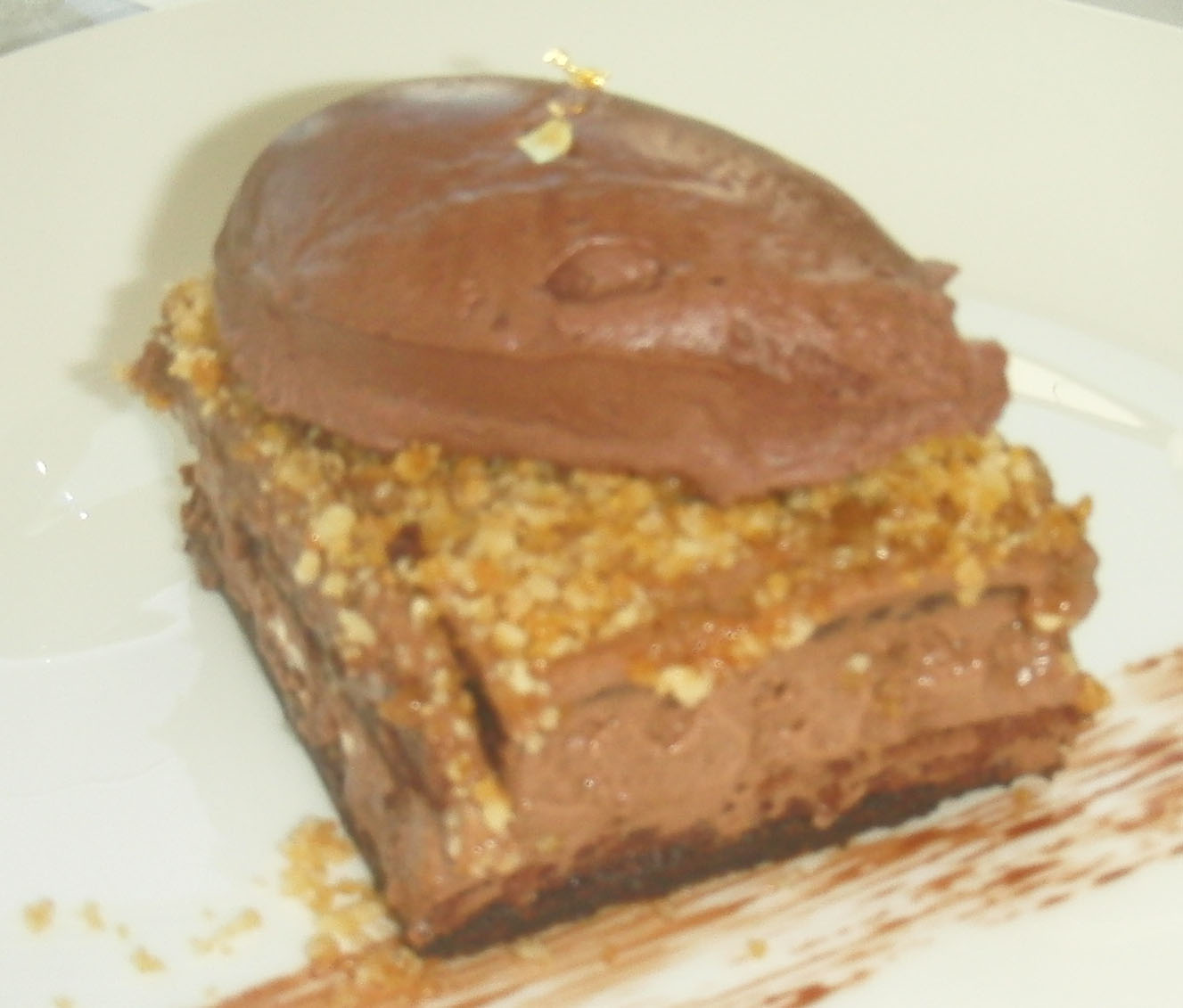 The exquisitely prepared and served luncheon menu was also inspired by the renowned artist and included Nussli salad, herb-crusted rainbow trout, and Dobos Torte complimented with 2011 Geimischter Satz wine from Fritz Wieninger of Vienna.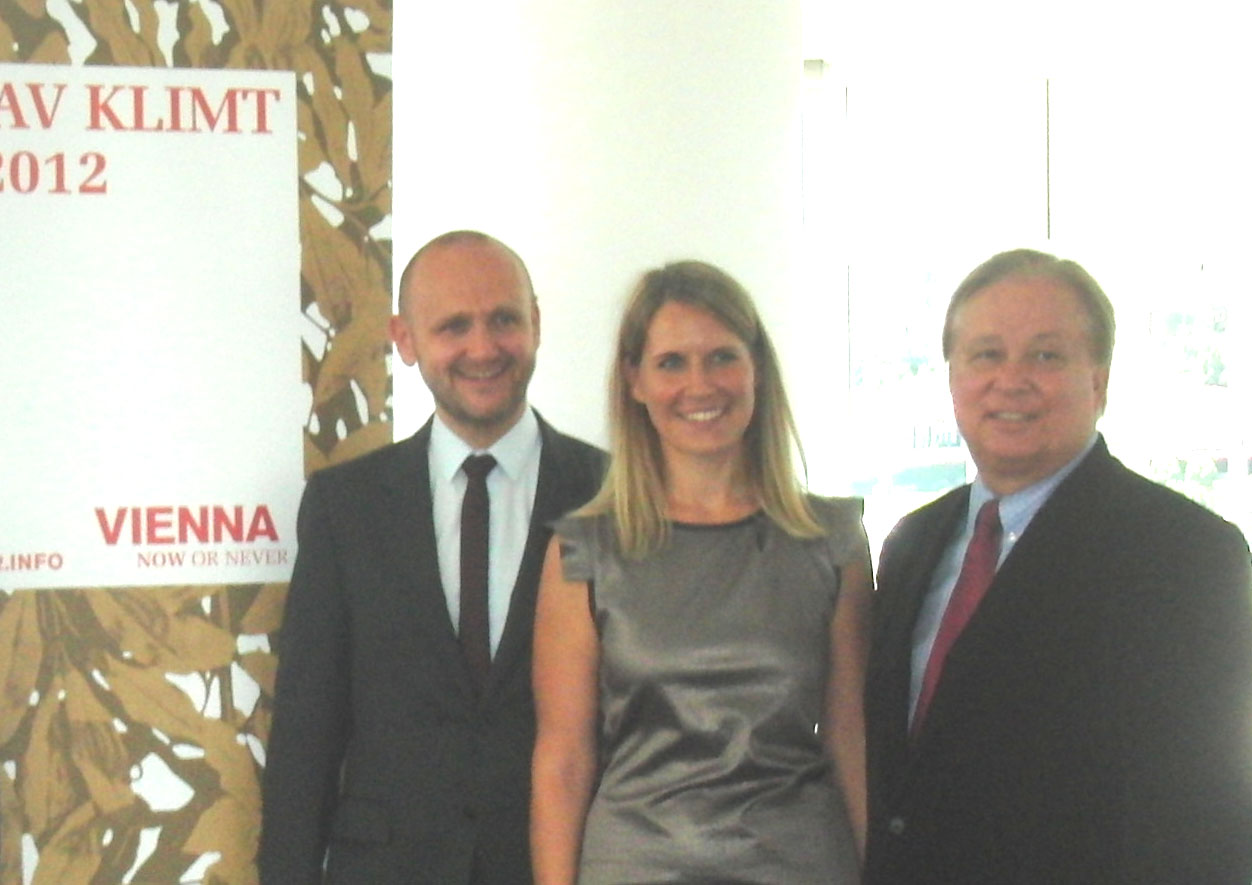 (L-R) Norbert Kettner, Astrid Pockfuss, & Peter Katz
An introduction was given by John Giurini, J. Paul Getty Museum Assistant Director for Public Affairs; keynote speaker Norbert Kettner, Director Vienna Tourism Board, spoke on Turn-of-the Century Vienna; Astrid Pockfuss, Media Relations Manager Vienna Tourist Board shared information on the exciting new changes in Vienna and the upcoming events for 2013.  Also in attendance was Andreas Lins, a deputy from the LA Austrian Consulate General's staff.
For information on the Gustav Klimt exhibition on display until September 23rd. visit: www.getty.edu for musuem information, and for information on Vienna Austria visit: www.vienna.info
__________________________________________________________________
       NATIONAL GALLERY OF CANADA SUMMER 2012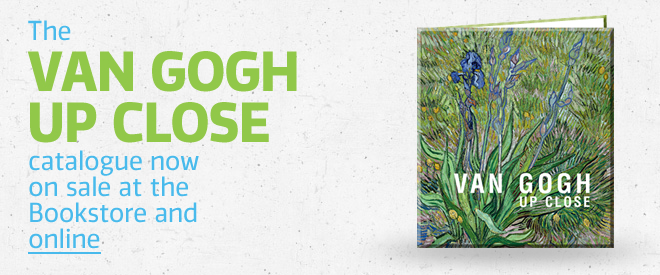 May 25 through September 3, 2012, the National Gallery of Canada in Ottawa presents an exclusive Canadian showing of Van Gogh: Up Close, featuring upwards of 40 of the great Dutch artist's works, some of which have rarely been seen in public. This much anticipated exhibition will present a unique perspective on Van Gogh's depiction of nature: his use of the close up view. Though barely noticed during his lifetime, Van Gogh's use of vivid colours and the emotional impact of his paintings had far-reaching influences on 20th Century art. His works have also become some of the most valuable in the world – one selling at auction in 2006 for over $144 million. Hotel and ticket packages for Van Gogh: Up Close are now available. Choose your dates and book early with us to avoid disappointment, as this exhibition is expected to be highly popular.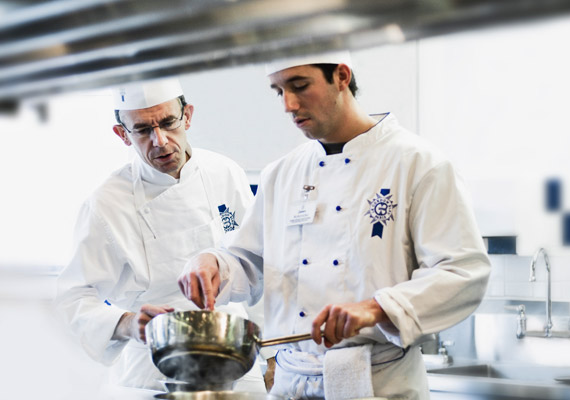 Start your Van Gogh Experience with a visit to the Canadian Museum of Civilization IMAX Theatre for the Van Gogh IMAX movie that will take you through the artist's life and into his paintings. Then visit the National Gallery of Canada to see up close the artist's brushstrokes. Over 40 paintings from private and public collections from around the world will be shown some rarely, if ever, shown. Finish your Van Gogh experience at Le Cordon Bleu @ Signatures bistro to tantalize your taste buds with a menu inspired by the famous artist and his works.

Le Cordon Bleu Bistro @ Signatures
Menu Van Gogh
Palette Potato Eaters
émulsion de bière néerlandaise
Potato eaters palette,
Dutch beer emulsion

Starry night
Filet de flétan en croûte de graines de pavot,
risotto à l'encre de calamar, meringue au citron brûlé, crumble
Poppy seed crusted halibut filet,
squid ink risotto, burnt lemon meringue, crumble

Sun flowers
Magret de canard en croûte de graines de tournesol,
croquettes de pomme de terre néerlandaise «Kroketten»
et purée de pois cassés et bacon
Duck breast slowly cooked, crusted with sunflower seeds
Dutch potato Kroketten and split pea and bacon puree
Olive grove: Orange sky
Peinture oranges et olives, gelée de fleur d'amandier,
gaufres croustillantes
Orange/olive tableau, almond blossom gelée,
crispy waffle
_________________________________________________________________
Fig Fest 2012  
Savor gourmet food samples and extraordinary wines from California's Best Chefs, Food Purveyors and Wine Makers. Enjoy fresh and dried California Figs, delicious recipes, entertainment and more at the 9th annual Fig Fest!

 Saturday, August 11th 
---