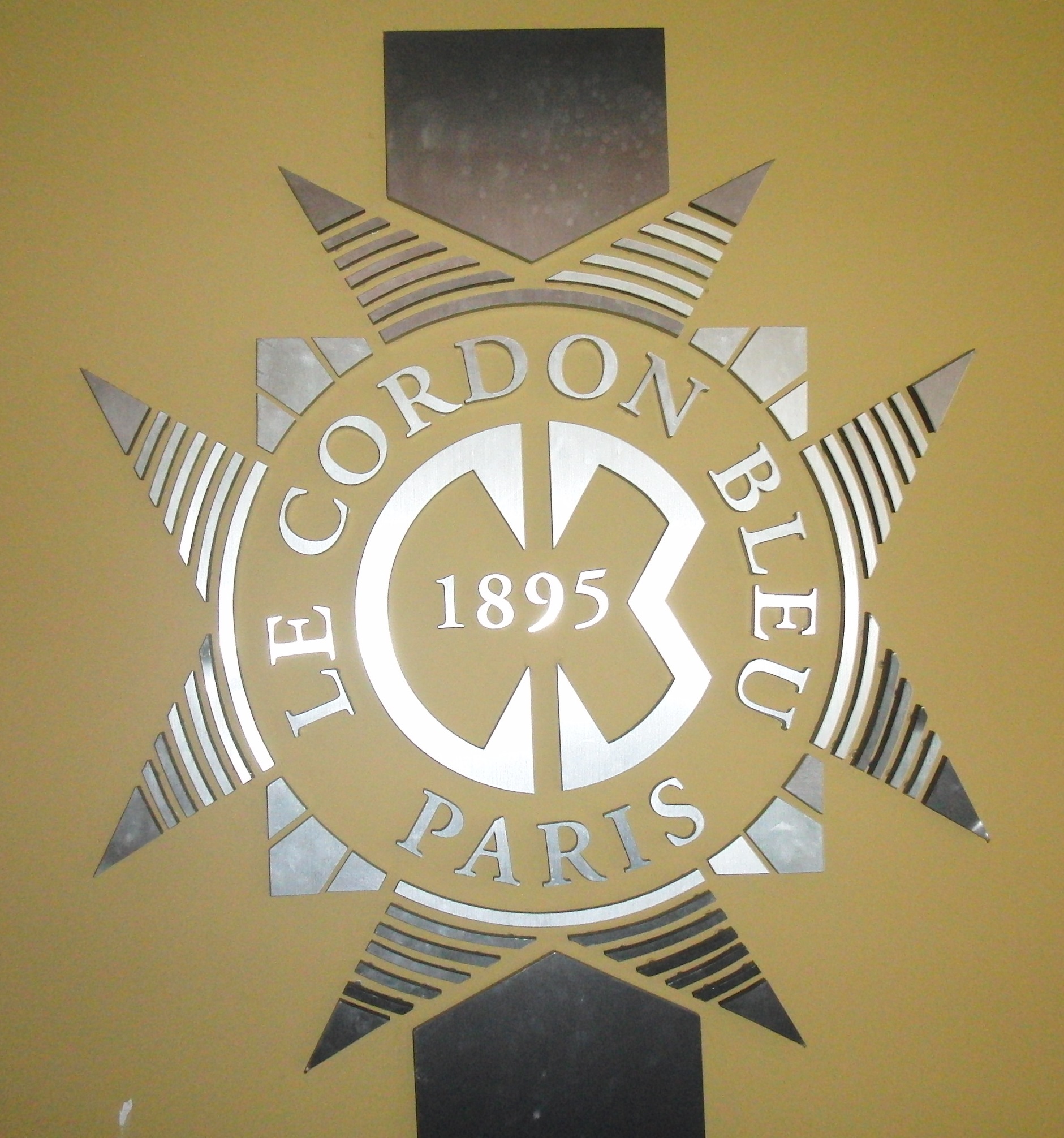 LE CORDON BLEU
Educations, Excellence, Hospitality in Ottawa
By Bonnie Carroll
Le Cordon Bleu, located at 453 Laurier Avenue, one of the authentic Le Cordon Bleu Culinary Arts Institutes, has offered education and excellence in the art of cooking for many of the world's most renowned chefs throughout the years. The dedication of masters like Executive Chef Yannick Anton, who was trained at Laycee Hotelier de Nice and has been with the Institute in Ottawa since 2006, to share their expertise with students determined to dedicate their future to the preparation and presentation of fine food is obvious at Le Cordon Bleu in Ottawa, Canada. This respected institution also houses Signatures Restaurant, where local residents from all walks of life, as well as visiting tourists, may savor the fruits of the labor of teaching chefs and enthusiastic students.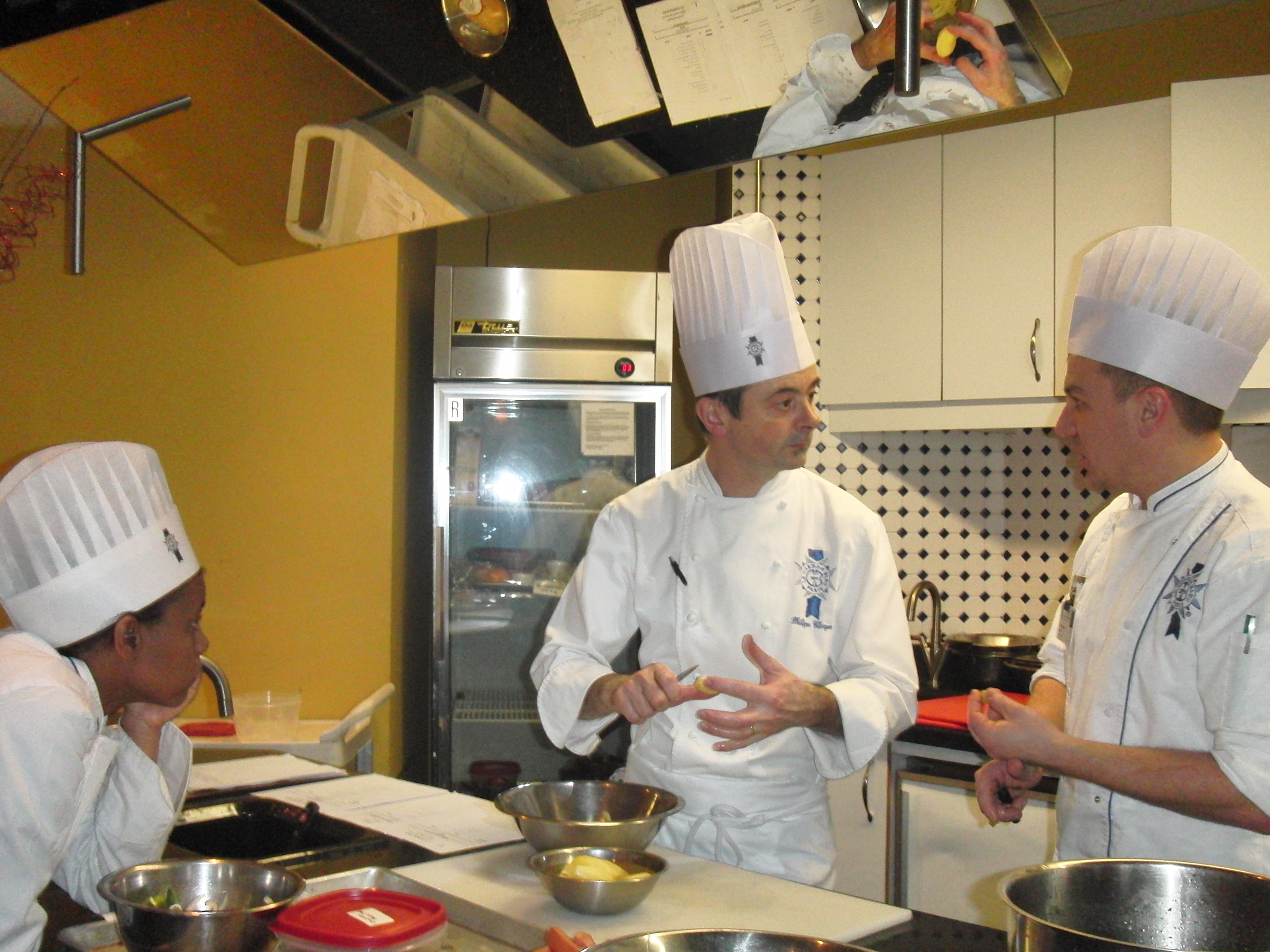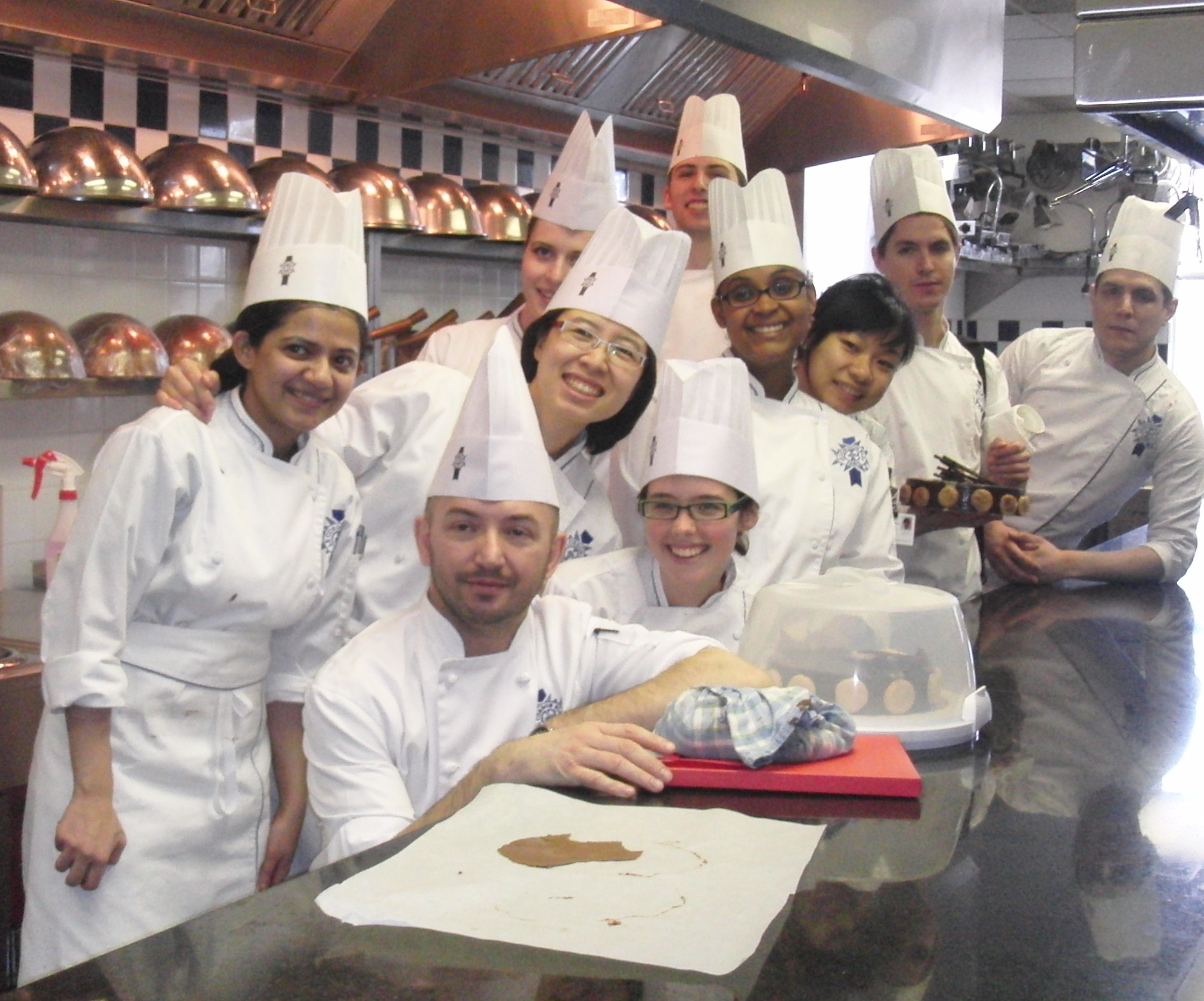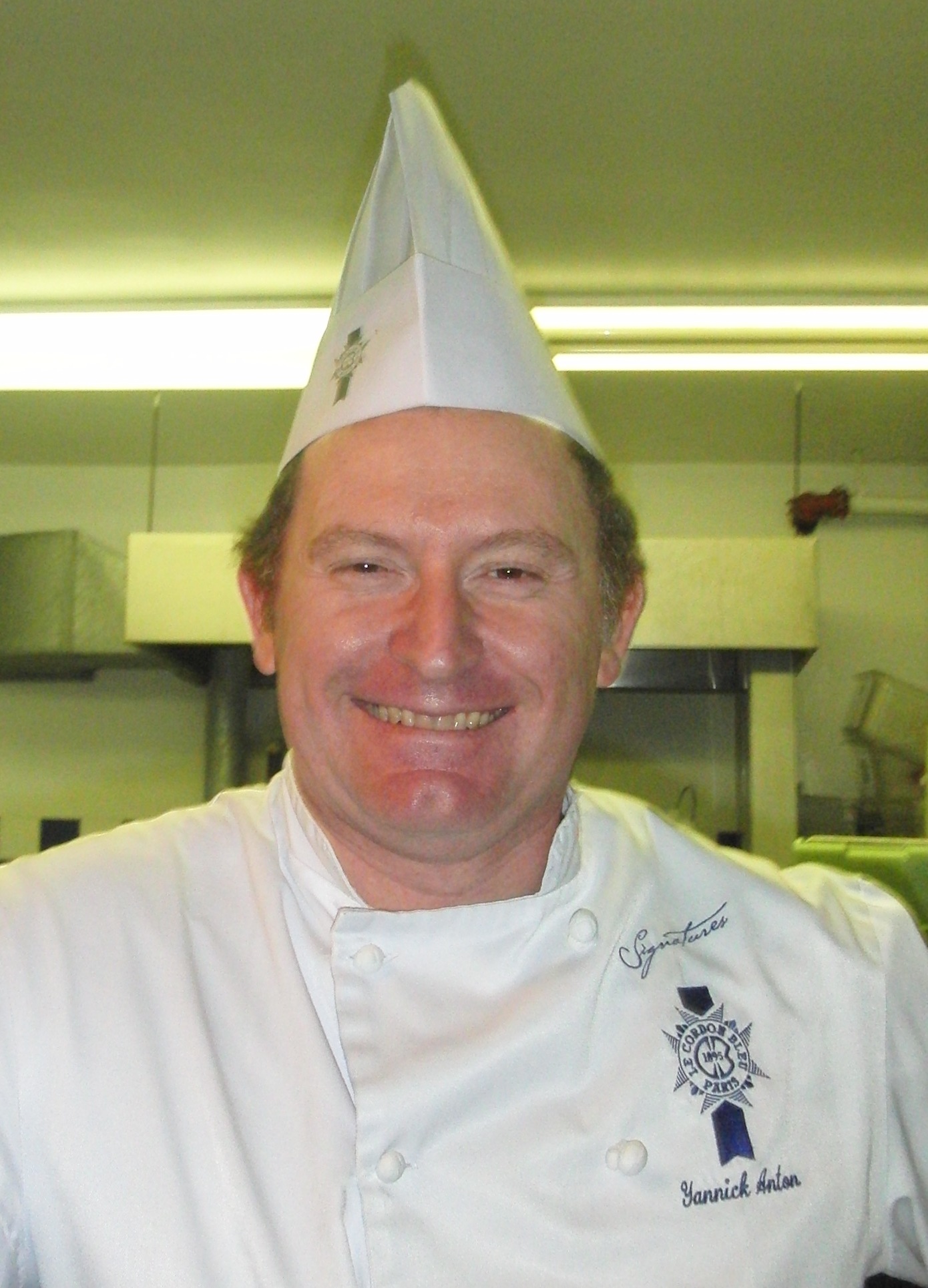 On arriving at this beautiful yellow and blue temple of gastronomique you see what could only be described as one of the most elegant historic homes in Ottawa, welcoming you to come in. The entry, gift shop (which contains all the lovely logo products we foodies love), bar lounge and upper area are decorated in rich woods, lush red paint and delicious fabric coverings showcased on exquisite antique furniture.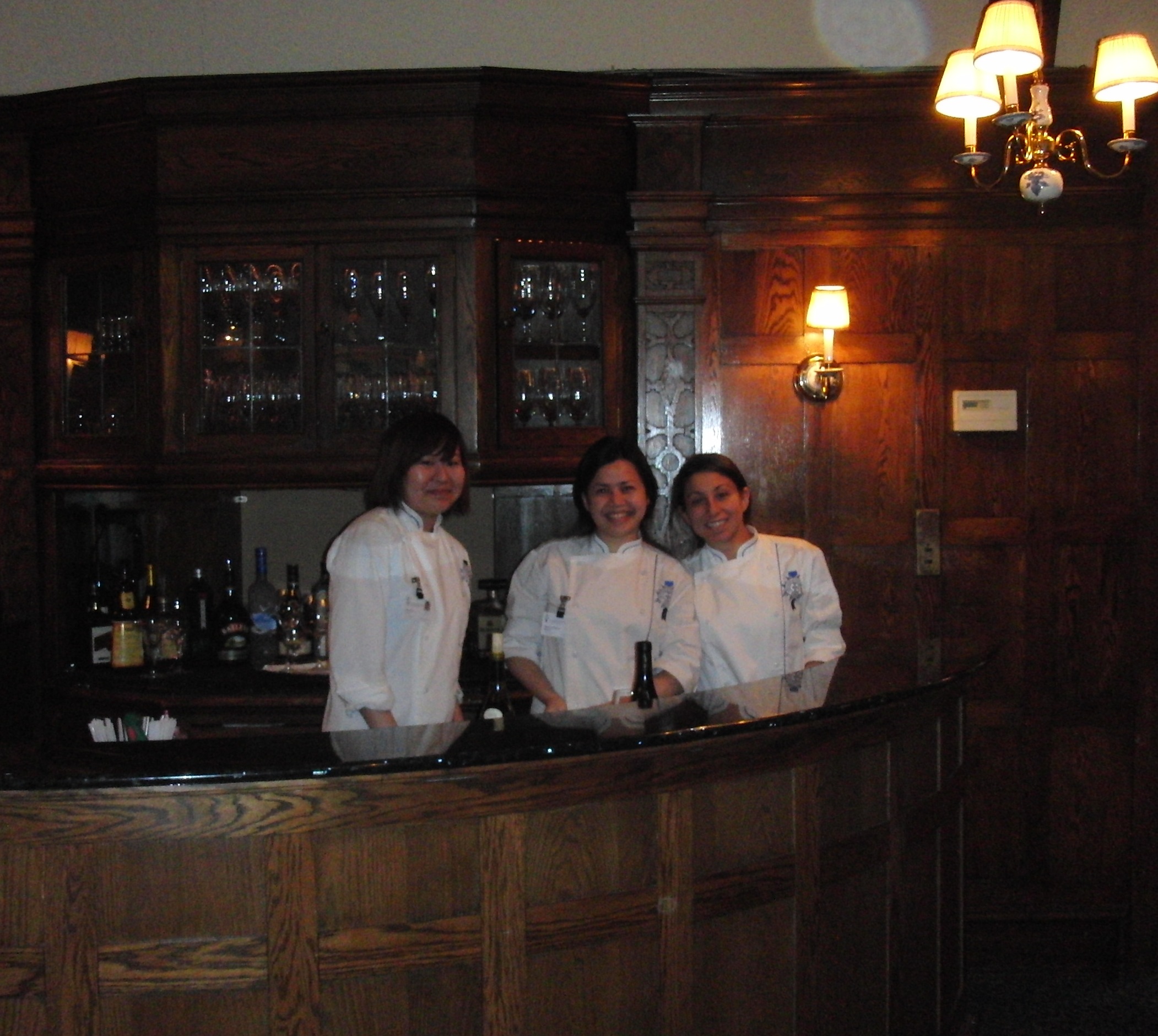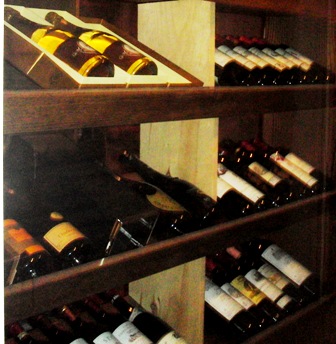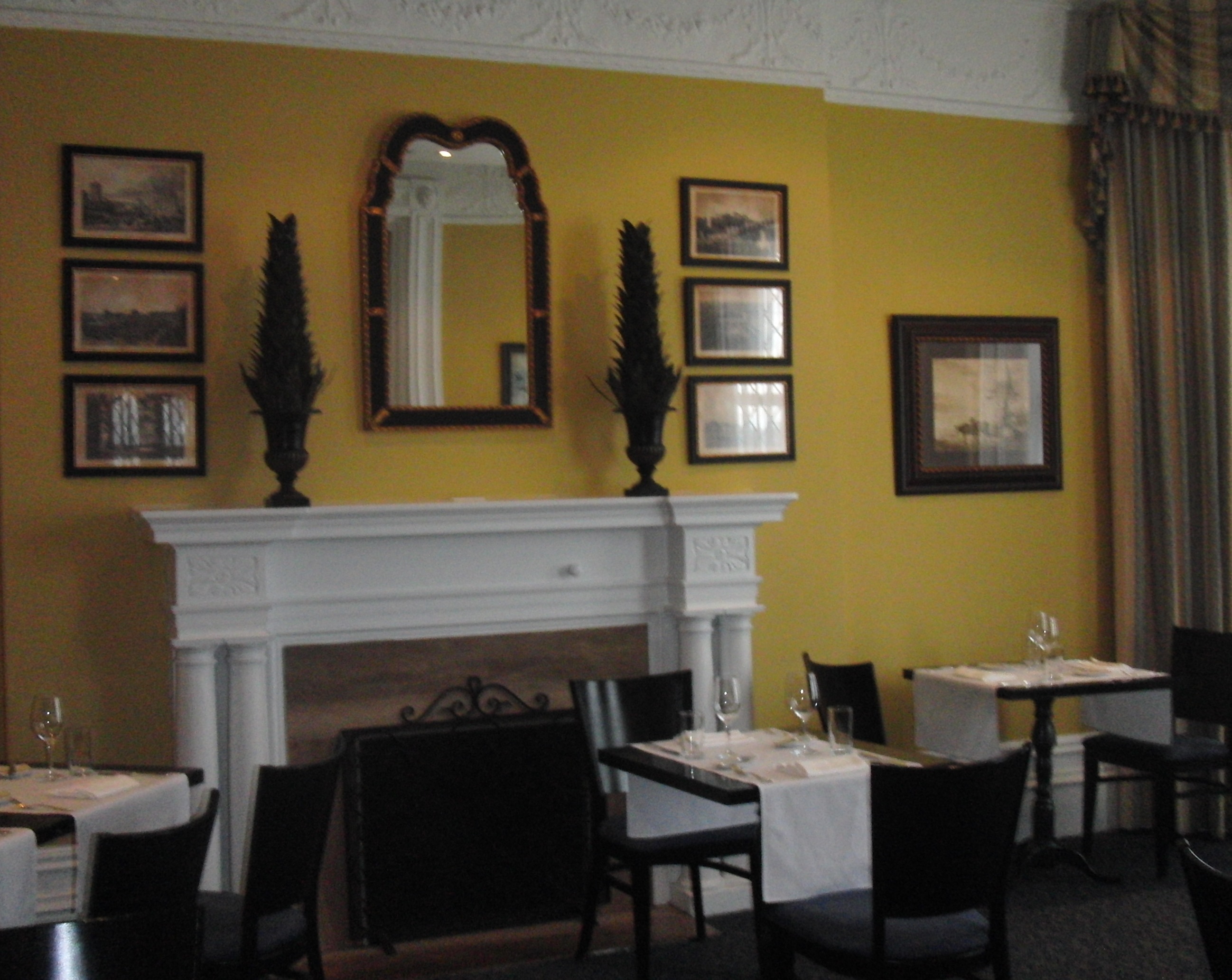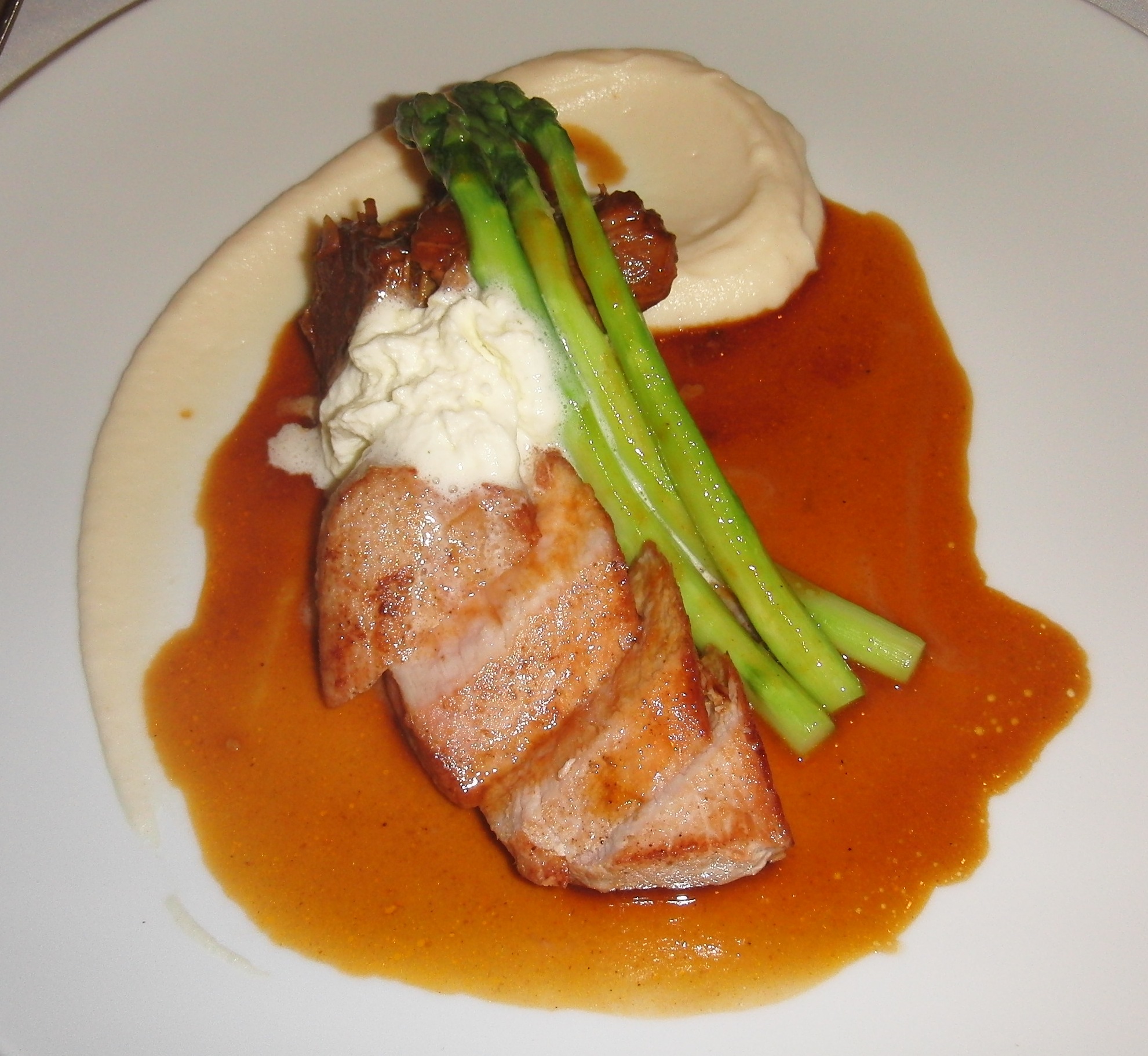 The main dining room is done in rich golden tones, and is very old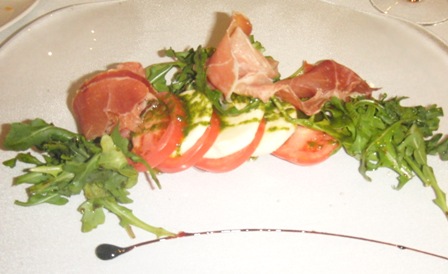 world charming, with mirrors, lamps and window treatments that are reminiscent of another time, yet very current. Pleasant music fills the dining room, and the service of the staff is excellent. The menu at Le Cordon Blue changes weekly and guests are offered an option of two complete menus. I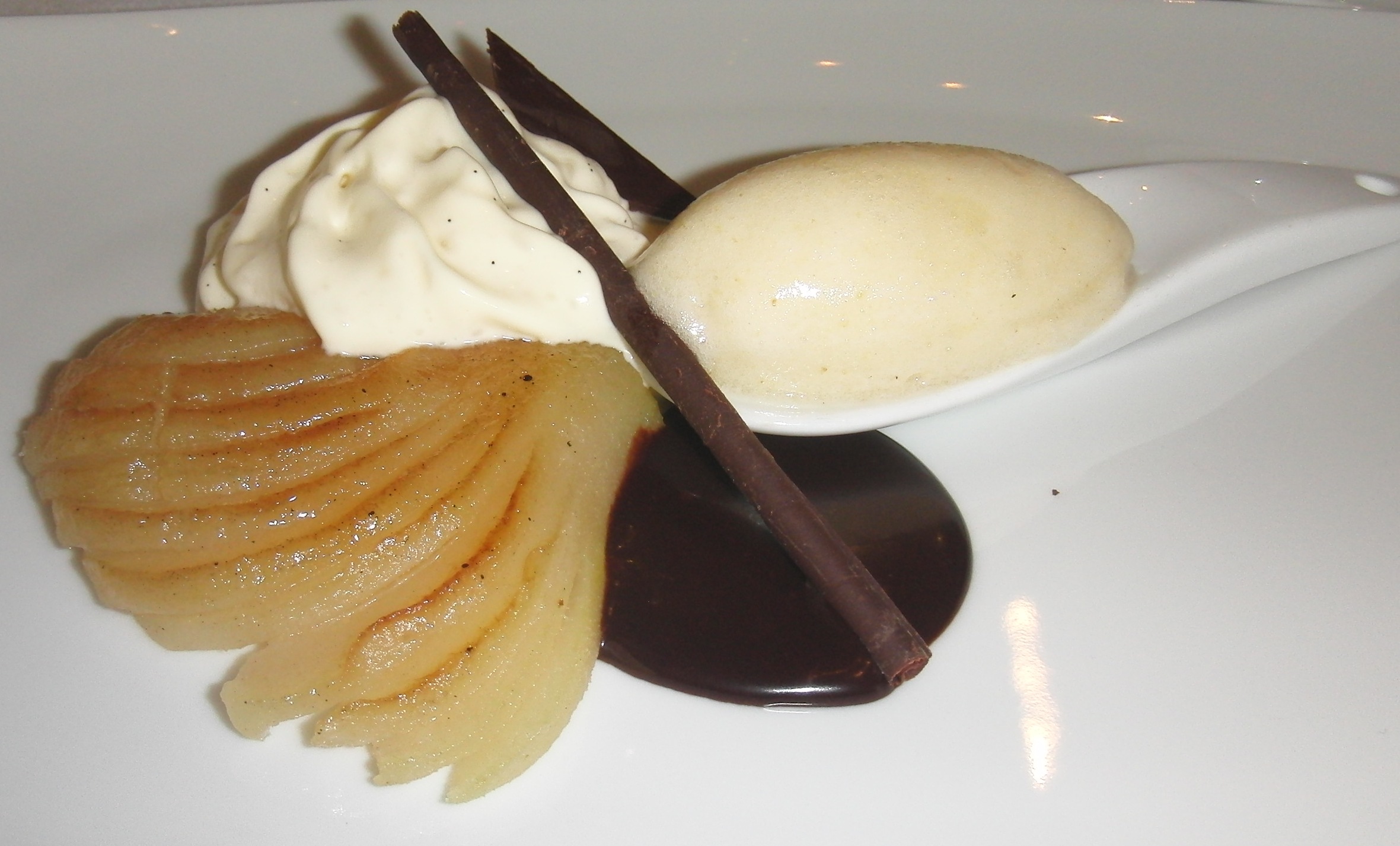 would recommend getting on line to make a selection for the time you will be in Ottawa in advance of your trip. Our lunch included a delicious duo of pork preparation with fresh asparagus, potatoes and gravy, as well as a lovely Italian inspired appetizer and a sweet ending dessert of pear and ice cream served with a touch of rich chocolate.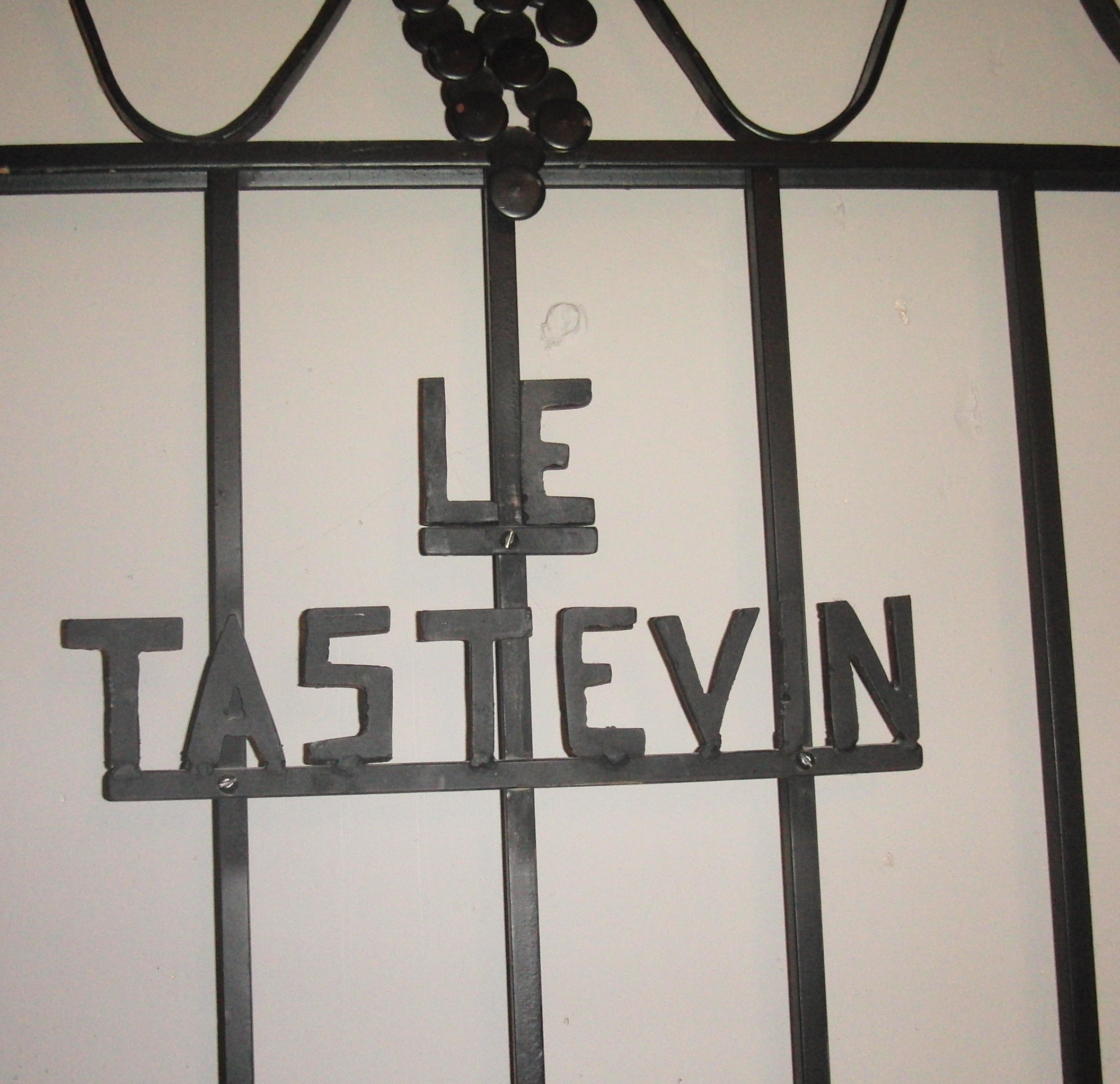 Their wine selection, most of which is kept in the downstairs wine cellar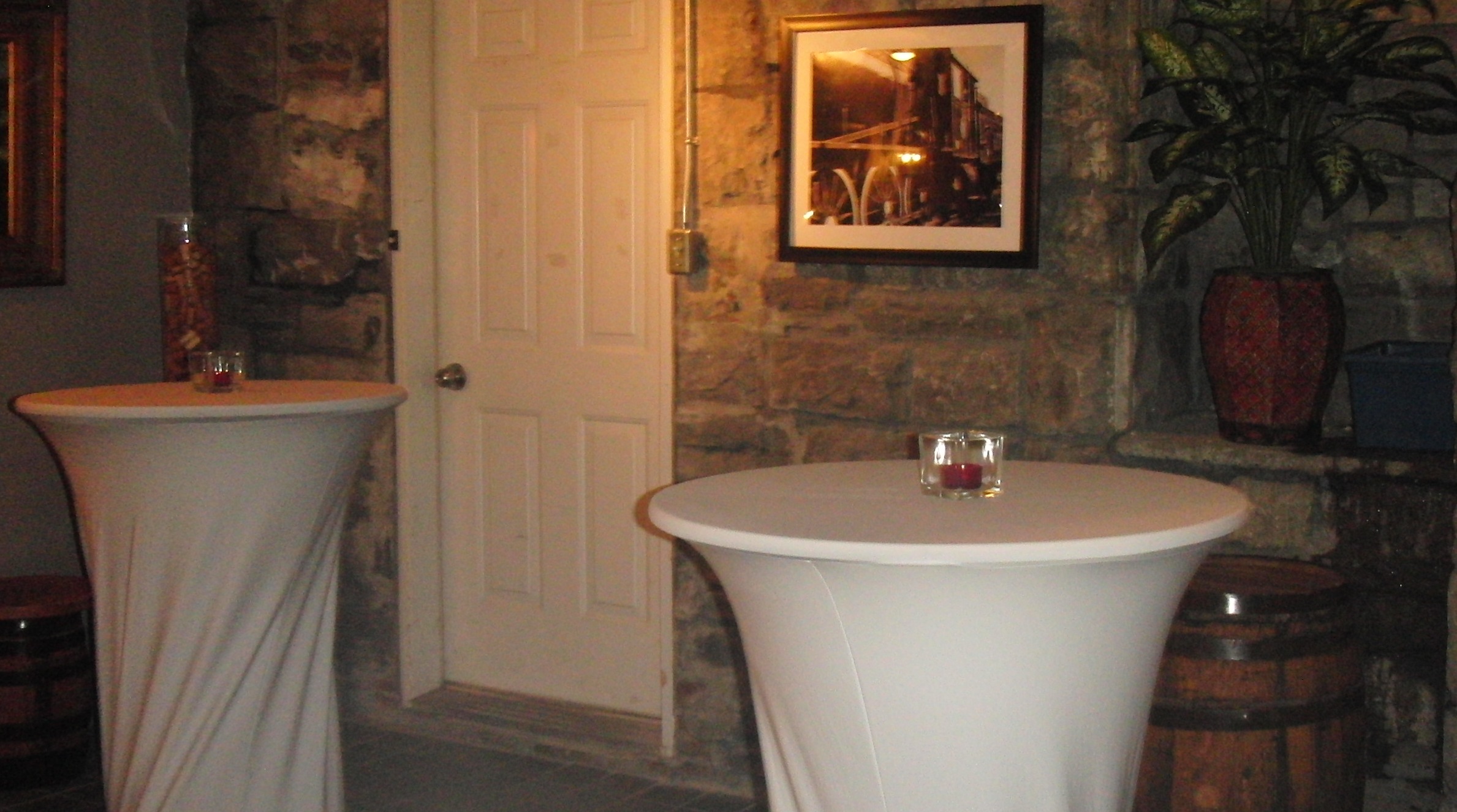 where wine tastings are now being offered, includes a collection of extremely fine vintage wine, as well as many popular Canadian wines. A few local Canadian wines recommended to me by my host Miss Carter were Hidden Bench Chardonnay, Lauley Pinot Noir, Cave Springs Reisling, Mission Hill Cabernet-Merlot and Osoyoos Le Ground Vin.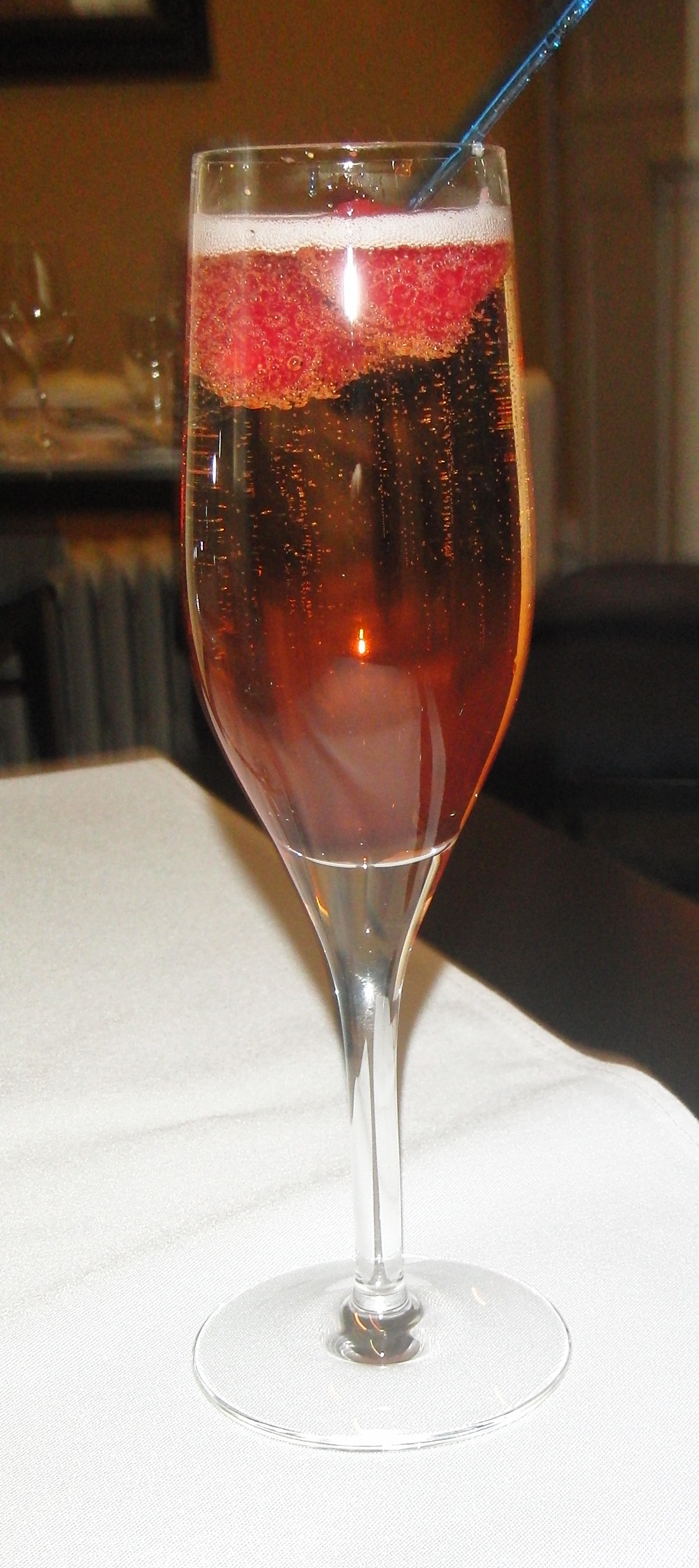 Every restaruant offers a unique cocktail to their guests, and Signatures is no exception. The signature cocktail at this Le Cordon Bleu venue is a Champs Elyse Champagne Cocktail, comprised of champagne, Quantro, raspberry liquor and topped off with two fresh berries. Le Cordon Bleu was recently purchased by a Parisian who is the owner of Remy Martin and Cointreau, and he also owns a mansion nearby Le Cordon Bleu on Laurent Avenue.
The teaching auditorium, with open kitchen, is also used for weddings and large parties when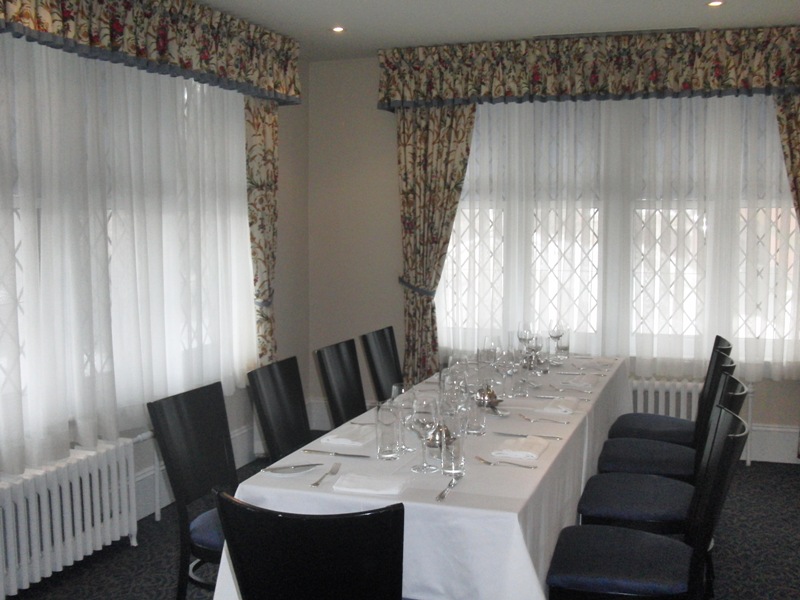 it is not in use as a viewing-teaching area. I had the opportunity to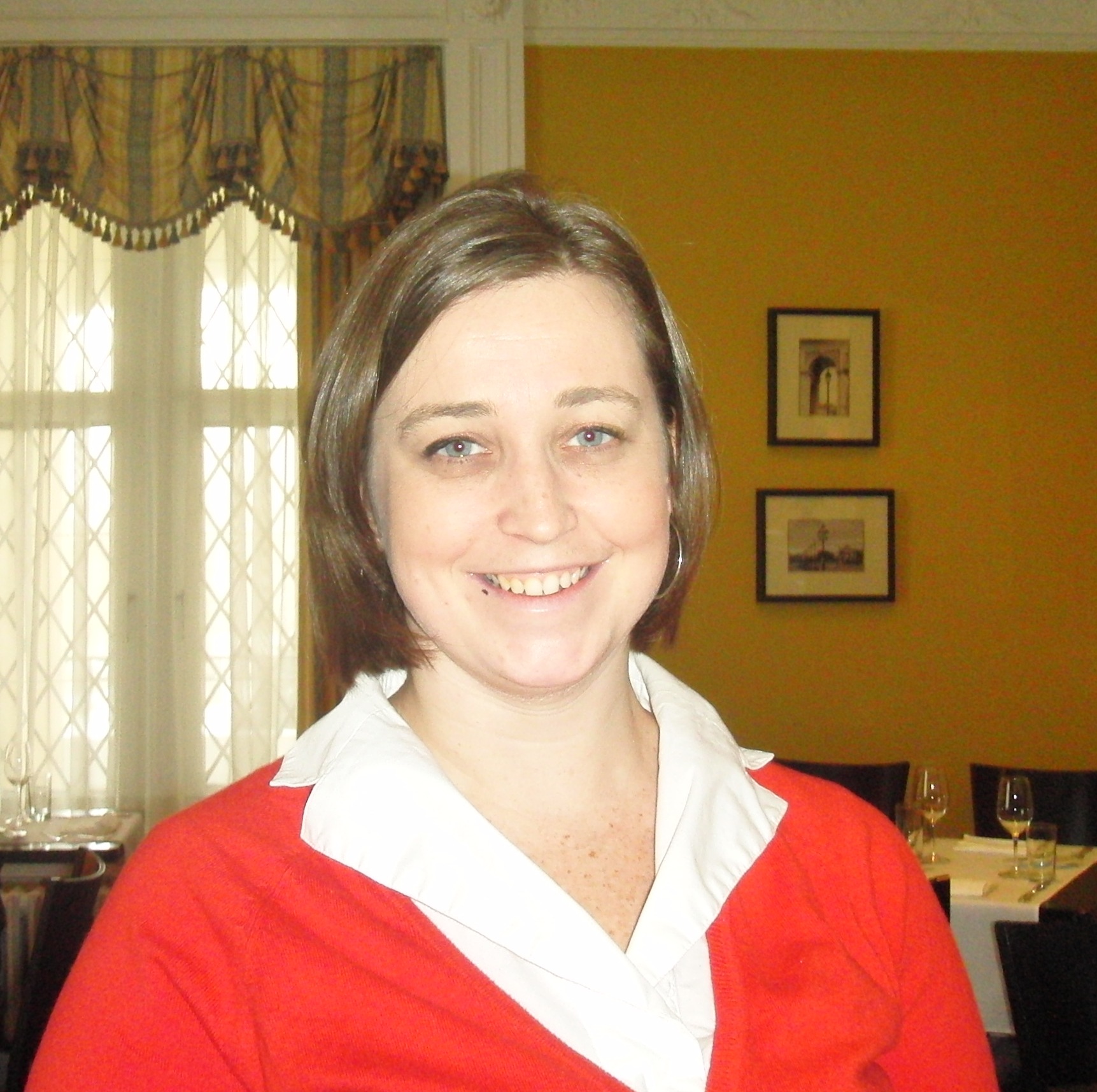 watch a teaching session in progress on my visit, as well as tour the cooking and food prep kitchens and class room areas. There is also a lovely private diningroom for small business groups or family dinners. Le Cordon Bleu is the home of the true toque, and I so admire the respect for culinary perfection, demonstrated discipline, and dedication to service that is being imparted on  these young future chefs by an outstanding staff of professionals. According to Miss Carter, Director of Special Events, they hold a large number of weddings, parties and special events at this location each month. It has become a favorite location for the ideal wedding celebration and it is easy to see why.
Signatures is open for lunch 11:30-1:30 and for dinner 5:30-9:30 Wednesday through Friday. For additional information or reservations call 613-236-2499 or visit them online at www.lcbottawa.com. Bon Appetit!
---