VALENTINO CELEBRATES 35TH YEAR
Piero Selvaggio Revitalizes a Los Angeles Classic with the Dishes of Gifted Young Chefs Giacomo Pettinari and Taku Tabuchi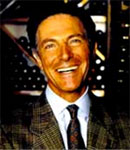 As Valentino proudly celebrates its 35th anniversary, owner Piero Selvaggio presents a nightly feature to introduce new guests to the Valentino of 2008 as well as reacquainting old friends to this Los Angeles dining institution. In collaboration with the talents of Chef de Cuisine Giacomo Pettinari and vin bar Chef Taku Tabuchi, Selvaggio is offering a tasting menu of three primi sized courses to be experienced in the casual comfort of the Valentino vin bar for $35, commemorating the landmark anniversary of the Michelin one star restaurant.
Selvaggio is eager for diners to experience the renewal of this venerable fine dining destination. He has spent nearly a year completing renovations on the building, including a new façade, entrance and reinterpretation of the bar and lounge, resulting in the vin bar concept of small, fun plates to enjoy with a quartino from the wine cart selection.
The addition of two new faces – Taku Tabuchi, the new "Crudo" chef raised in Tokyo and trained in Italy, and Giacomo Pettinari, the 28 year old chef named worthy replacement to Angleno Auriana – are creating a buzz with their new dishes and contribution to Valentino's revitalization and continuing legacy. Tabuchi's Italian resume includes training at Torre del Saraceno with Gennaro Esposito and Ristorante Duomo with Ciccio Sultano, both chefs of their own two star Michelin restaurants. Pettinari worked in two Michelin three star restaurants in Europe – the famed El Bulli in Catalonia with Chef Ferran Adrià and Le Calandre in Padua, Italy with Massimiliano Alajmo.

The weekly changing menu of Valentino at 35 allows guests to design their own informal tasting with primi sized plates of appetizer, pasta and main course, including Pesce Crudo e Colatura di Alici (Italian sashimi, colatura di alici, organic greens and tomato), Trippa alla Romana e Pecorino (House made ravioli with tripe and pecorino) and Costine di Manzo (Braised beef short ribs, red wine reduction).Also available is a Chef's choice of dessert from Pastry Chef Davide Giova for a supplement of $5. The menu of three primi courses excludes beverages, taxes and gratuity, making the $35 tasting a remarkable value for diners.

"This is a wonderful way to discover Valentino," says Selvaggio. "There are so many diners that feel that we are only a formal restaurant and possibly out of one's price range, but this is a way to explore our food, wine and service without being intimidated."
Another anniversary feature will be a weekly wine pick, Vin 35 by Piero, from Selvaggio's famed cellar, specially priced at $35. Selvaggio will present wine notes for the selection along with suggested pairings. Reservations for vin bar are not required and seating is on a first come basis. Reservations for the Valentino dining room may be made by phone or on the internet at
www.valentinosm.com
or
www.OpenTable.com
.
With its intimate dining rooms, unsurpassed wine cellar, and the consummate graciousness of owner Piero Selvaggio, Valentino remains the favored destination for some of the best dining in Los Angeles. Valentino has consistently been named among the city's most romantic restaurants by journalists and travel guides; the restaurant was awarded one of the Top 10 Romantic Restaurants in Los Angeles by Gayot.com in 2006.
Among the numerous awards and accolades the restaurant and owner Piero Selvaggio have received over the years count James Beard Awards in three different categories, the California Restaurant Association's Lifetime Achievement Award in 2004 and Wine Spectator's Grand Award, which the restaurant has garnered each year since 1981. Valentino is consistently given top ratings by the Los Angeles Times, LA Weekly, Zagat, Citysearch and Gayot.com and recently received a coveted one star rating from the 2007 Michelin Guide for Los Angeles.
Burger di tonno mediterraneo
Mediterranean tuna burger, onions, capers, peppers, potato chips
Pesce crudo e colatura di alici
Italian sashimi, colatura di alici, organic greens and tomato
Crespellina al ragu' di anatara
Duckling and tomato ragu' filled crespelle, mostarda di cremona
Mediterranean fried baby squid in a cone, aioli sauce
Sformatino di Caprino, arance rosse e piccoli peperoni
Goat cheese tortino, blood orange sauce, miniature bell pepper
Grilled pizza, tomato, mozzarella, arugula and prosciutto
S. Daniele proscitto, parmigiano bisquits
Trippa alla Romana e Pecorino
House made ravioli with tripe and pecorino
Gragnano pasta with shrimp, clams, cherry tomato, zucchini & fresh mint
Sicilian pasta with fresh tomato, eggplant, basil & aged ricotta lucana
Semolina-ricotta-saffron pillow with porcini, peas & prosciutto
Sweet white corn filled ravioli with farmers market vegetables & spuma di pomodoro
Italian traditional oven roasted pork belly and potatoes
Il polletto alla cacciatore
Free range chicken and sausage spezzatino, bell peppers and rosemary
Braised beef short ribs, red wine reduction
Il vitello all'uccelletto
Sauteed veal loin, white wine, aromatic fine herbs
Chef's choice of dessert from Valentino Menu
Please choose any appetizer, pasta and main course above
and enjoy our four course tasting experience $35
2005 Casamatta Bianco of Testamatta Estate, Fiesole
2005 Perlaia Rosso, Colle Picchione
---
SPICE THINGS UP THIS MUSTARD SEASON AT THE 15TH ANNUAL
- Golden Grains, Wines, Gourmet Cuisine and Entertainment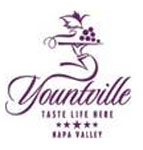 Foodies on forage have a ripe reason to visit Napa Valley this spring at the 15th annual "Taste of Yountville," set for Saturday March 22, 2008. Celebrating Napa Valley's mustard season, this gourmet gallop packs plenty of punch with 15 area restaurants (three with Michelin stars), 20 local wineries and an array of mustard and olive oil producers on tap for tastings. The 11 a.m. to 5 p.m. event is free; tasting ticket will be available on site for $1.00 each. Info:
www.yountville.com
.
Coinciding with the annual Mustard Festival (February 2 – March 29;
www.mustardfestival.org
), this edible adventure underscores Yountville's prominence as one of the West Coast's top epicurean centers, boasting six Michelin stars and 24 wineries within four square miles – the largest concentration of culinary stars per capita on the planet! From Washington Street to Van de Leur Park and V Marketplace, visitors can graze on dishes crafted from the area's top toques including Thomas Keller's Bouchon, Redd, Hurley's Restaurant & Bar, Napa Valley Grille, Mustard's Grill, Bistro Jeanty and Brix. A special garden tour of the French Laundry's two-acre masterpiece is also in the lineup. A one day Passport program, with stamps at each venue, features trips and giveaways at day's end.
Wines from the Yountville appellation will flow along with an arts and crafts exhibit, live entertainment and a ribs and links barbeque sponsored by the Yountville Fire Department. Key participants include Andretti Winery, Domaine Chandon, Jessup Cellars, Hill Family Estate, St. Supery, Bell Wine Cellars and Hendircks Wines, among others. Tri-Eagle Beverage will belly up with beer.
Sponsored by the Yountville Chamber of Commerce, the "Taste of Yountville" is a prime time to cash in on the town's off-season hospitality with many hotels offering special rates and packages. Work off those worldly pleasures with an afternoon bike tour through the vineyards, round or golf or morning balloon ride. Sybarites can cozy up to the fireplace after a stint at the spa. Packages available at
www.yountville.com/accommodations
.
---
JOËL ROBUCHON AT MGM GRAND, BELLAGIO AND SPA BELLAGIO
AMONG MGM MIRAGE HONOREES OF 2008 MOBIL STARS
Celebrating 50 years as a trusted travel resource, Mobil Travel Guide today announced its 2008 Mobil Five- and Four-Star winners. 
Earning top honors is the two-time, Mobil Five-Star Award-winning Joël Robuchon at MGM Grand.  This rating recognizes Joël Robuchon among the top restaurants in the United States and Canada for 2008.  Only 17 restaurants in North America received Mobil Five-Stars for 2008; two of those are in Las Vegas. 
Culinary history was made in Las Vegas in September 2005 when legendary Chef Joël Robuchon opened his first fine dining restaurant in the United States at MGM Grand.  Since opening, his eponymous restaurant has received the Mobil Five-Star, Michelin Three Star and AAA Five Diamond Awards – the top accolades for each of these organizations. 
Mobil Travel Guide, originator of the prestigious Mobil Stars and providing comprehensive ratings and reviews of hotels, restaurants and spas in the United States and Canada since 1958, also named Spa Bellagio as one of only 84 spas to achieve the 2008 Four-Star Award.  The rating represents spas that provide a luxurious experience with expanded amenities in an elegant and serene environment.
The growing spa industry is evolving in Las Vegas, and Spa Bellagio is leading the way with 55,000 square feet of treatment space, an international array of innovative services and an expert staff. 
Other Mobil Four-Star recipients include Bellagio for lodgings and the following MGM MIRAGE restaurants – Aureole and miX at Mandalay Bay and MICHAEL MINA and Picasso at Bellagio.
"Consumers today are inundated with an influx of consumer reviews, online booking engine star ratings and self imposed ratings by properties. Much of this information is conflicting in nature making it difficult for the consumer to make an informed travel decision. For the past 50 years, Mobil Travel Guide has been the trusted source in travel ratings and expert reviews, steering travelers in the right direction," said Shane O'Flaherty, President and CEO for Mobil Travel Guide. "We are thrilled to share this landmark year with travelers across the world and look forward to another fantastic 50 years."
Mobil Travel Guide's ratings process is based on more than 750 standardized criteria for hotels, more than 250 for restaurants, and more recently, 450 different criteria for spas, making it the most rigorous and comprehensive in the industry.  Only those that meet or exceed Mobil's bar-setting service standards, which are determined through an unannounced, undercover service evaluation conducted by Mobil Travel Guide's expert inspectors achieve Mobil Five- or Four-Star status.
A detailed explanation of Mobil Travel Guide's industry-leading ratings process and comprehensive reviews for each of the award winners by Mobil Travel Guide's incognito experts can be found online at
www.mobiltravelguide.com
.
For more information on resorts, restaurants and spas of MGM MIRAGE,
visit
www.mgmmirage.com

.
---