Maui Visitors Bureau Highlights
Aloha Aina (Love of the Land)
by Bonnie Carroll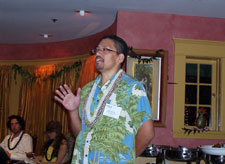 Keli'i Brown, Director of Public Relations & Promotion for the Maui Visitors Bureau (MVB), was joined by representatives from the islands of Maui, Moloka'i and Lana'i to host a special press dinner at the Victorian on Ocean Boulevard in Santa Monica. The evening program was designed to create the feeling of having dinner at the home of a loving aunt, where wonderful food, music and fun abound.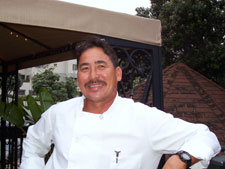 Tom Muromoto, Executive Chef from the Kaanapali Beach Hotel prepared a memorable authentic Hawaiian feast for attendees, which included meat, chicken, and fish dishes with rice and Hawaiian salads made with Maui Hawaiian Gold Pineapples. Ahi Sushi appetizers provided a fantastic beginning and Roselani coconut/pineapple ice cream from Maui was a very delicious ending.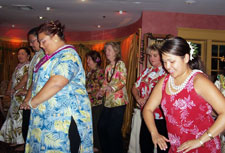 Members of the select Maui delegation gave a very entertaining hula demonstration, performed to authentic island drum music, and Brown gave a description of the meaning of the musical rendition as the dancers prepared to act/dance out the story for an audience of attentive guests. The room was filled with Hawaiian decorator accents brought from Hawaii to create a true Maui experience, and one lucky writer won a seven day vacation that included hotel and travel accommodations to Maui, Lana'i, and Moloka'i. According to Brown "behind its resorts, Maui clings tight to 'Malama Maui' their precious history, heritage, and balance with nature," it is the desire of the (MVB) to communicate the local-style and small-town charms of Maui, as well as precious information on their proud Maui history.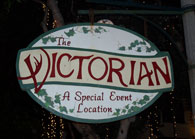 Brown was joined by Shelley Kekuna, Director of Kaanapali Beach Resort Association, Sandy Beddow, Director Molokai'i Visitors Association, Waynette Ho-Kwon, Director Destination Lana'i, Bea Wolfe, Director of Marketing for Hotel Hana-Maui and Honua Spa, the Director of Marketing for Napili Kai Beach Resort, the PR Director for Hawiian Airlines, and Liz Smith from the Maui Ocean Center, who all gave a short presentation on their various venues, and a warm aloha lei was given to the guests. I send my personal Mahalo to (MVB) for a delightful Maui Aloha evening, and to Hawaiian Gold Pineapple for this great recipe.
---
NATURAL PRODUCTS EXPO WEST
A View of Health Conscious Products From Around the Globe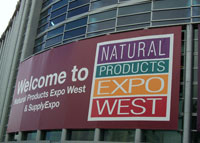 The Natural Products Expo West, held in the Anaheim Convention Center, was overflowing with everything healthy, including the latest trends in oriental medicine and herbs. The new products of interest included Newman's Own dried cranberries and prunes, as well as their new line of pet food products.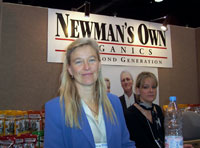 Nell Newman was there charming visitors and talking about their latest additions. Actor Ed Begley introduced a new organic cleaning product at this year's show, and Sylvester Kozak, Consul for Commercial Affairs for the Consulate General of the Republic of Poland was greeting guests and passing out booklets on Products of Poland. Also of interest was a variety of skin care companies offering samples including Kiss My Face, Zia, Youthful Essentials, MyChelle, Little Moon Essentials, Rainbow kids and Circle of Friends skin products, and an adorable new children's line by Canus, with charming French names.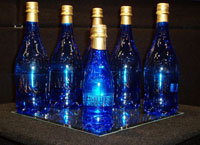 Miracle Greens, a whole food product recommended by my first holistic doctor and chiropractor Ed Wagner from Pacific Palisades, California, was making a big hit with the "green people," as was a product from Australia called Grains & Greens, and Miller Springs introduced its new Canadian bottled water, elegantly packaged in blue with gold or silver depending on your choice of sparking or still water, while Idaho's entry was Trinity Water. Cliff Bar introduced Clif Nectar, a delicious new healthy treat that comes in 4 new flavors; dark chocolate & walnut, cinnamon pecan, cranberry, apricot & almond, and lemon, vanilla & cashew.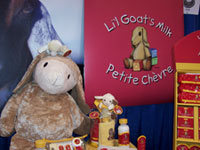 The Organic Vintners booth was buzzing with activity and included a collection of the world's finest organic wines, and for those of us who can't read without glasses, ICU designer eyewear was the rage. Breathies, the internal/external breath purifier capsule was a new item on the schedule for testing after hours of all varieties of food tasting. Huge photos of "Nicole" bannered the Trimspa booth area, and free samples of the 'Dream Body' diet pill were abundant, and after a day of sampling the hundreds of products at the show, a diet might be in order. LightLife Foods booth staff welcomed visitors to learn about their many products, and Tasty Bite, a new line of wonderful Indian shelf and frozen foods was of special interest. A health oasis at the show provided visitors an opportunity to try therapists who provided a variety of services to soothe body and mind with foot massages, chiropractic spinal massage tables, and aromatherapy techniques.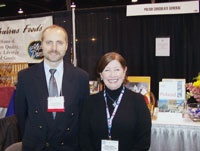 Sponsors for the 2005 event were Amino Vital, American Health, Atkins, Avalon Organics, Balance Bar, Blue California, Organic Food Bar, Bi-O-Kleen, DSM, Thai Kitchen, Green & Blacks Chocolate, Healthnotes, Healthy Handfuls, Kyowa, Luna, Melissa's, Naked Food-Juice, Natracare, NaturalJourneys, Natures Gate, Nature's Path, Organic Valley, Pet Promise, PetGuard, PowerBar, Rudi's Organic Bakery, Seismic Energy, Eatsmart, Snyder's, Spectrum, Stonyfield Farm, Think, Wellness, White Wave Foods, and Zand.
Upcoming National & International Event News:

Natural Products Expo Japan, May 17-29 at Tokyo Ryutsu Center, Tokyo, Japan www.naturalproductsjapan.com.
Natural Products Expo Asia, November 30 - December 2 at the Hong Kong Convention & Exhibition Center, www.naturalproductsasia.com.
Green Festival dates for 2005 will be September 24-25 in Washington DC, November 5-6 in San Francisco, with a Green Business Conference on November 1-4. www.greenfestivals.org.
New Zealand International Food & Wine Festival 2005, in Hamilton, New Zealand, May 13-15 www.ifwf.co.nz.
Maui Hawaii Events:
June 15-19 6th annual Maui Film Festival 2005 at Wailea
July 2005 Kapalua Wine & Food Festival
August Maui Onion Festival
September 2005 Maui Chefs Present A Taste of Lahaina, LifeFest Kapalua. For information www.visitmaui.com.