St. Lucia's Jade Mountain Resort celebrates its 5th annual
Mango Madness Festival June 15-18, 2012.

"1001 Things To Do With Mangos Before You Die"

Jade Mountain in St. Lucia announces its 5th Annual Mango Festival, June 19-21, hosted by James Beard award winning chef Allen Susser and team.
Allen Susser is the author of The Great Mango Book and the definite authority on this remarkable fruit. During the Mango Madness Festival, Chef Allen will explore the versatile and delicious local fruits and ingredients growing right in the resort's backyard. "On St. Lucia, each mango offers a different flavor, texture and color. Each dictates its own culinary destination," comments Susser.
The Mango Madness Festival will start off on Friday evening with the Mango Madness Cocktail Party featuring Mangotinis and Mango Mojitos. On Saturday from 10AM to noon, attend Chef Allen's Mango Madness cooking class including sampling 10 varieties of St. Lucia mangos. This evening will be a sensory tasting experience…Night of 1000 Mangos, a 5 course exotic dinner. And on Sunday a water taxi will take guests to the nearby hotel's estate where there will be a buffet lunch of mango treats and a guided walk through the historical plantation. For early arrivals on Friday, there is an in-depth mango chutney workshop and grilled lunch from 11AM to 1PM.

The New York Times called Allen the "Ponce De Leon of New Florida cooking." Allen Susser personal culinary viewpoint has been established since 1986 upon opening his groundbreaking Miami restaurant Chef Allen's.
Drenched in exotic beauty and erupting with flavor JADE MOUNTAIN nourishes both the body and soul. It's "Jade Cuisine" created by Chef Allen Susser is a brave new world of tropical flavors. His cuisine is exotic and delicious, with a history of fusion in its fabric.
A cover charge of US 250 can be added to any existing Jade Mountain reservation. A three night stay at JADE MOUNTAIN including Mango Madness events and all meals and beverages start from US 2079 per person in double occupancy in a sky jacuzzi suite and US 2699 per person in double occupancy in a star infinity pool sanctuary. For more information or to book your Mango Madness trip, please contact:
For reservations call 800-223-1108 or contact ANSE CHASTANET RESORT at Tel 758-459-7000, Fax 758-459-7700, e-mail jademountain@ansechastanet.com website: http://www.jademountainstlucia.com/758-459-7000

____________________________________________________________________________________________
BRITISH RESTAURANTS CLIMBING THE LATEST WORLD RANKINGS
WORLD'S BEST RESTAURANT COMING TO LONDON DURING THE SUMMER OLYMPICS
Last night the world's most influential restaurateurs and chefs gathered to compete for the prize of being named the best restaurant in the world at the 'World's 50 Best Restaurants' awards.
It was a good night for the British restaurant and food industry, with three UK restaurants voted in the top 50. 'Dinner' by Heston Blumenthal restaurant, in London, shot straight into the Top 50 at number nine, and took the Highest New Entry award. Commenting on Blumenthal's success, the organizers said that his "historically influenced British cooking has proved hugely popular with both the local and international judging panels." His world-famous 'Fat Duck' came in at number 13.
London restaurant, The Ledbury, was last year's Highest New Entry, and this year, rose an impressive 20 places to number 14, taking the Highest Climber award.
The number one place, for the third year running, went to Rene Redzepi's 'Noma' in Copenhagen, and visitors to London will have a chance to sample his cooking during the London 2012 Olympic Games. From July 28 – August 6, Redzepi will be cooking at the famed Claridges hotel, creating a five course menu which will reflect his signature flavours and dishes using local, seasonal British ingredients (www.claridges.co.uk/atasteofnoma). This follows in the footsteps of leading US chef, Thomas Keller, who brought his cooking to Harrods for 10 days in October 2011.
The transformation of British food was also celebrated earlier on Monday, as top chefs and producers from across Britain helped launch "Food is GREAT". The event, hosted at the Prime Minister's London residence, 10 Downing St, was part of the campaign to promote Britain as a GREAT place to visit, invest in and do business with.
Food is one of the seven tourism pillars that VisitBritain, the national tourism agency, is promoting around the world, using inspirational chef Jamie Oliver to showcase the very best the country has to offer. With some 30,000 restaurants, and a wonderful range of dining to be found in pubs and hotels across the UK, inbound visitor expenditure on food and beverages is worth over £4 billion to the British economy each year.
Speaking to VisitBritain at the 'FOOD is GREAT' launch, globally renowned chefs commented:
Raymond Blanc: "What is happening to British food is extraordinary, the French would call it la revolution…we are reinventing our food, our history, our culture."
Gordon Ramsay: "There are so many young, dynamic, talented, and gifted chefs that are talking to the local purveyors more, using local produce. That's the kind of impact these chefs are having on their restaurants. We can compete with the best now."
Legendary chef Pierre Koffmann, who achieved three stars at 'La Tante Claire' restaurant, and is now cooking at the Berkeley Hotel, praised the quality of the produce: " Top shellfish from Scotland, lamb and beef as good as anywhere in the world."
Patricia Yates, Director of Strategy and Communications at VisitBritain said: "It is great to see such accolades for the very best of British cooking. Our food and produce and great regional specialities are an asset to be promoted around the world and add to the experience of international visitors."
       ______________________________________________________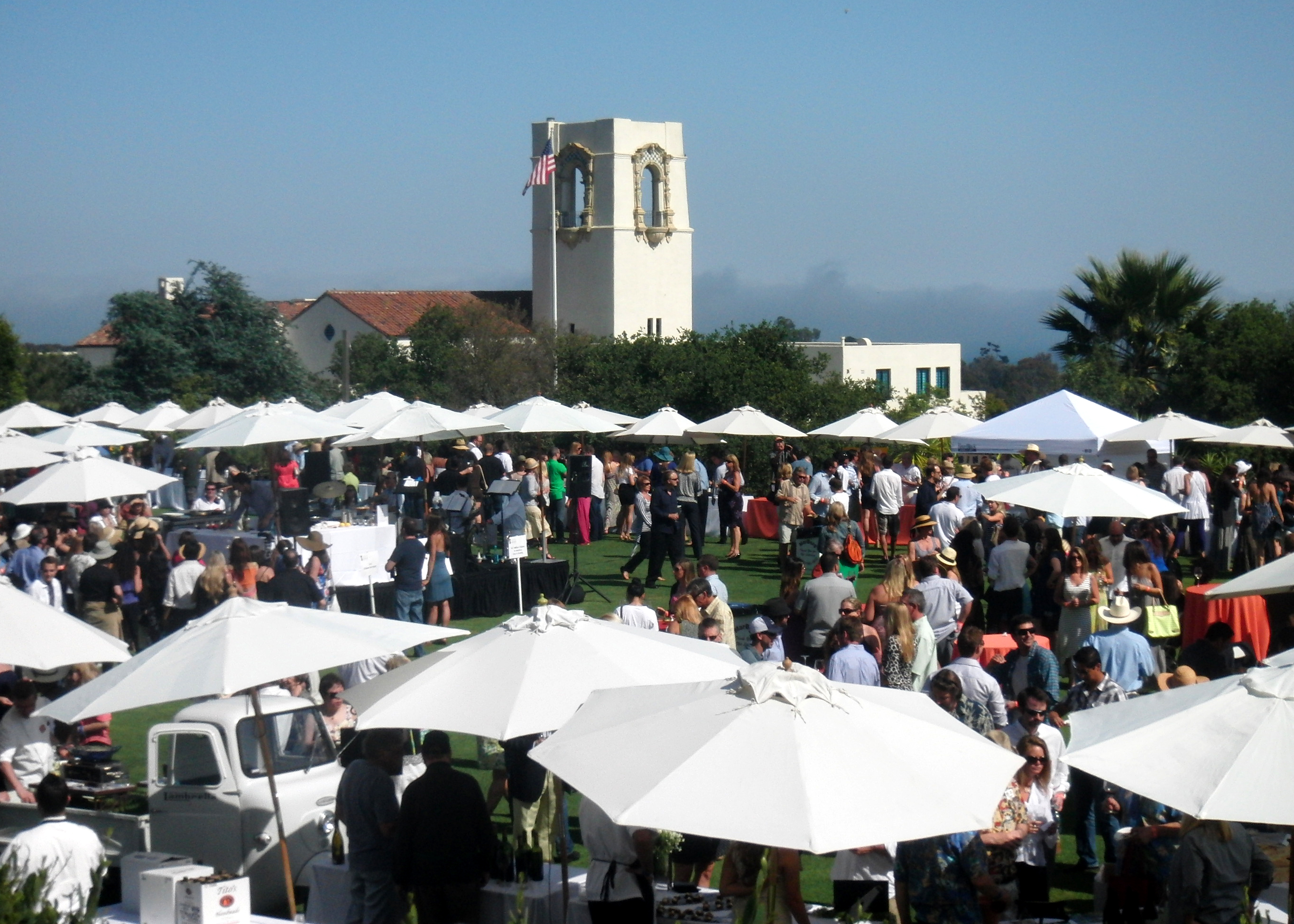 TASTE OF THE NATION SANTA BARBARA 2012
by Bonnie Carroll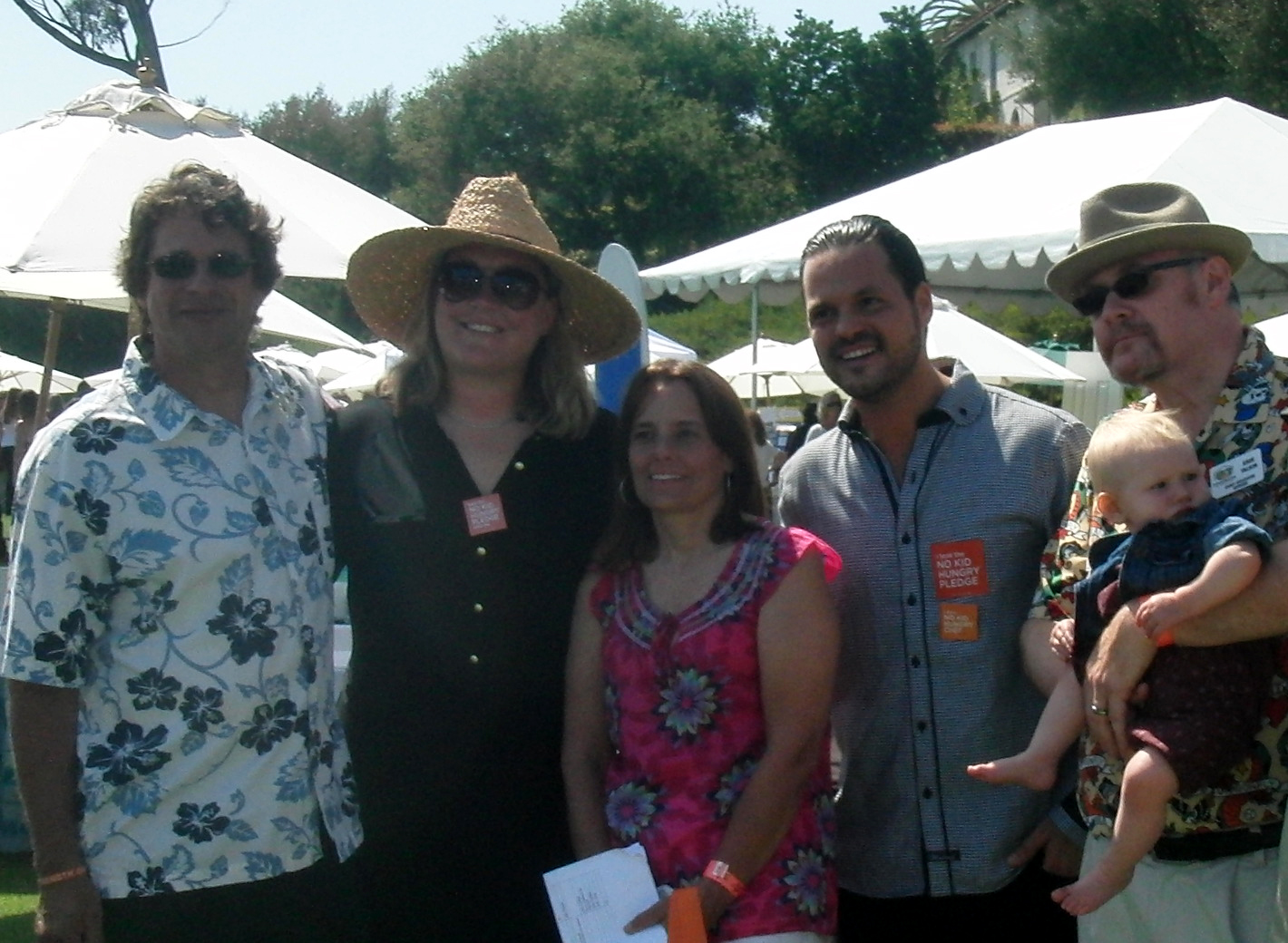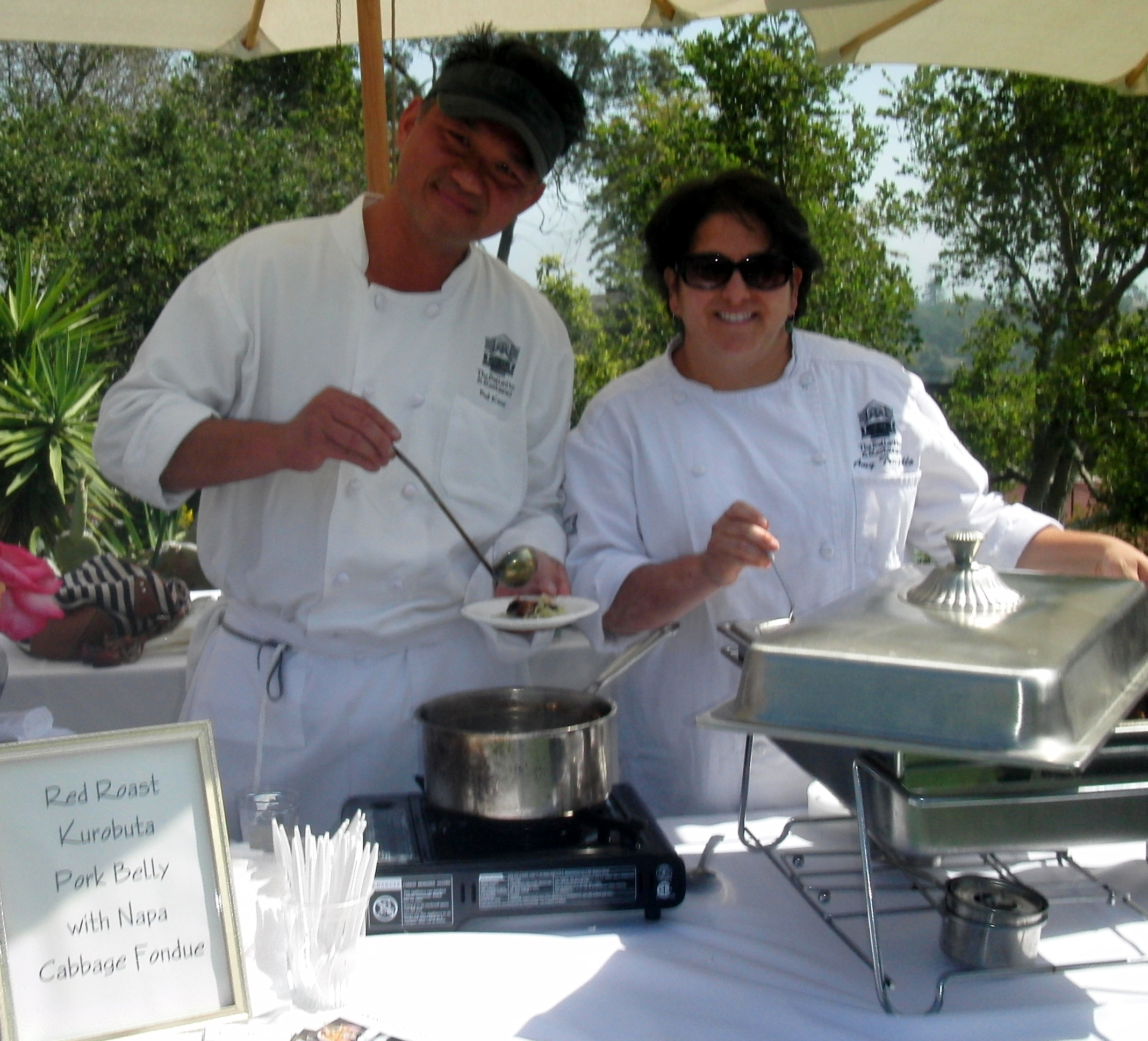 It was a glorious day on the rolling hills of the Montecito Country Club to benefit the Foodbank of Santa Barbara County, where guests tasted bites and enjoyed sips from a bevy of outstanding area chefs and vintners. Attending guests competed for prizes to win dinners at sponsor restaurants and great bottles of wine to savor at home.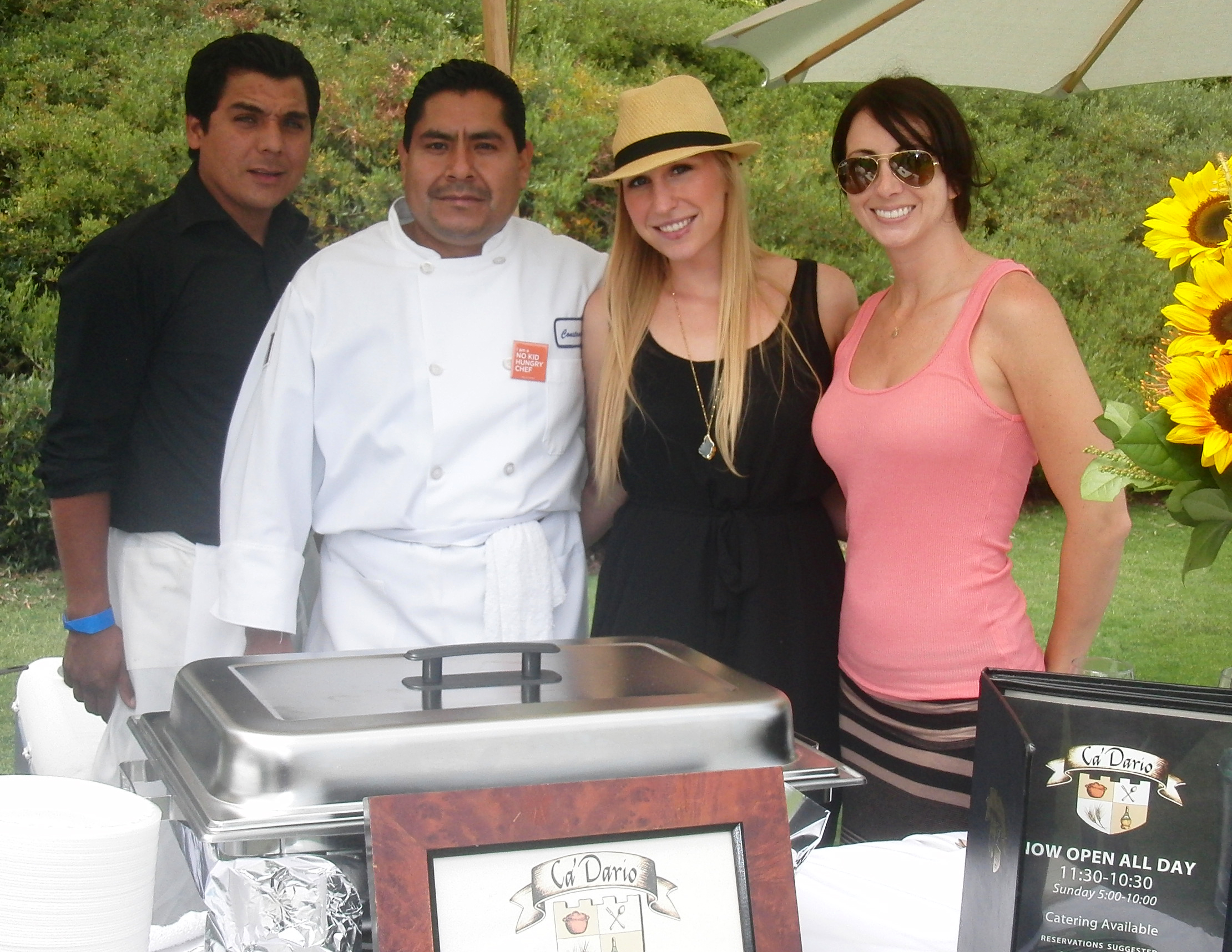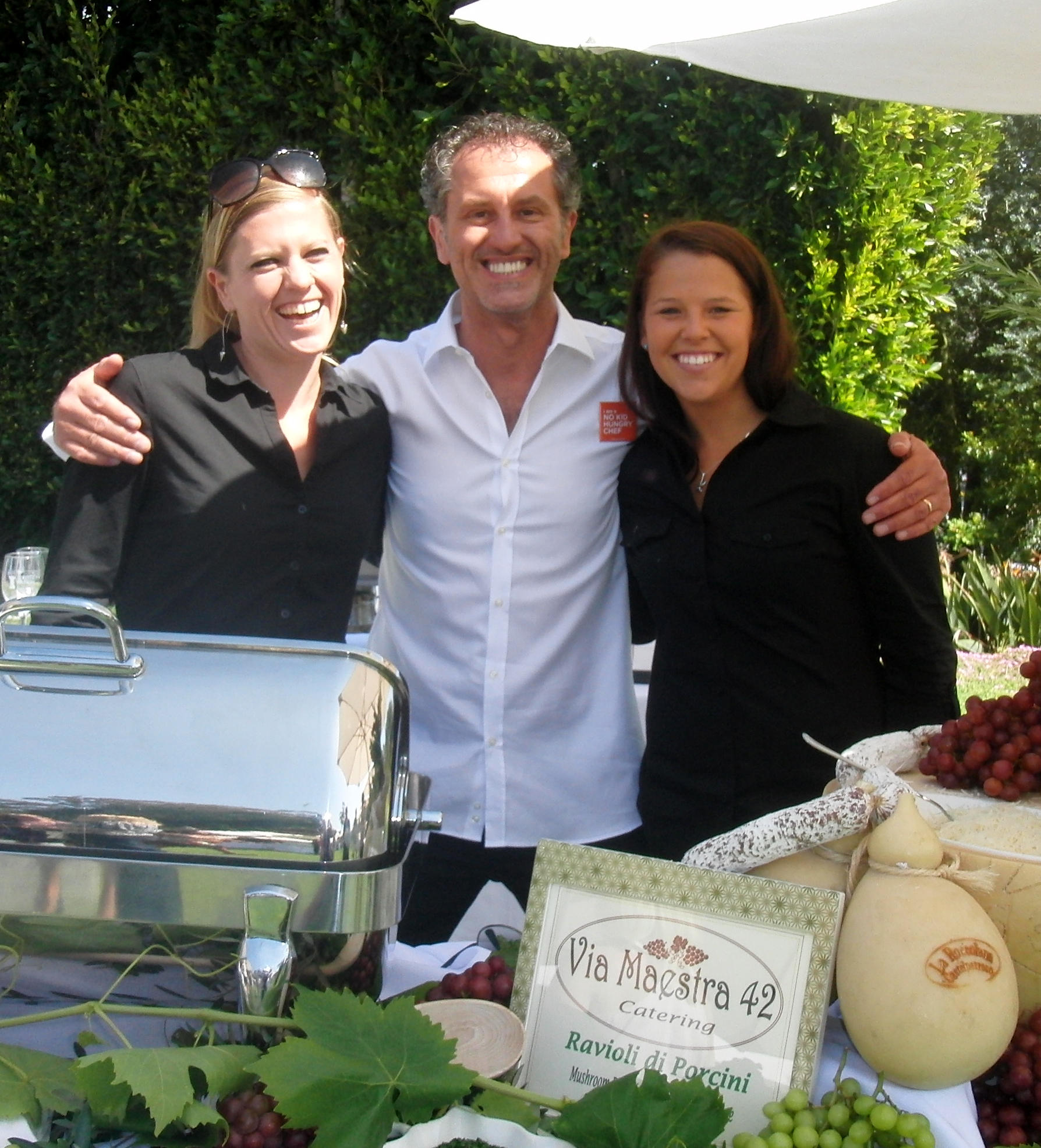 2012 participating chefs included Alessandro Cartumini, Four Seasons Biltmore, Mossin Sugich, Blush Restaurant & Bar, Dario Furlati, Ca Dario Ristorante, Jessica Foster, Jessica Foster Confections, Michael Blackwell, Montecito Country Club, Jeff Olsson, New West Catering, Robert Perez, Seagrass Restaurant. Additional participating restaurants included Aldos, The Arlington Tavern, Bacara Resort & Spa, The Ballard Inn, Casa Esperanza CAT program, Cecco Ristorante, Louie's, Luna Olivo, The New Black (Food Truck), Pascucci Restaurant, Succulent Café, Via Maestro 42 and Wahoos Tacos.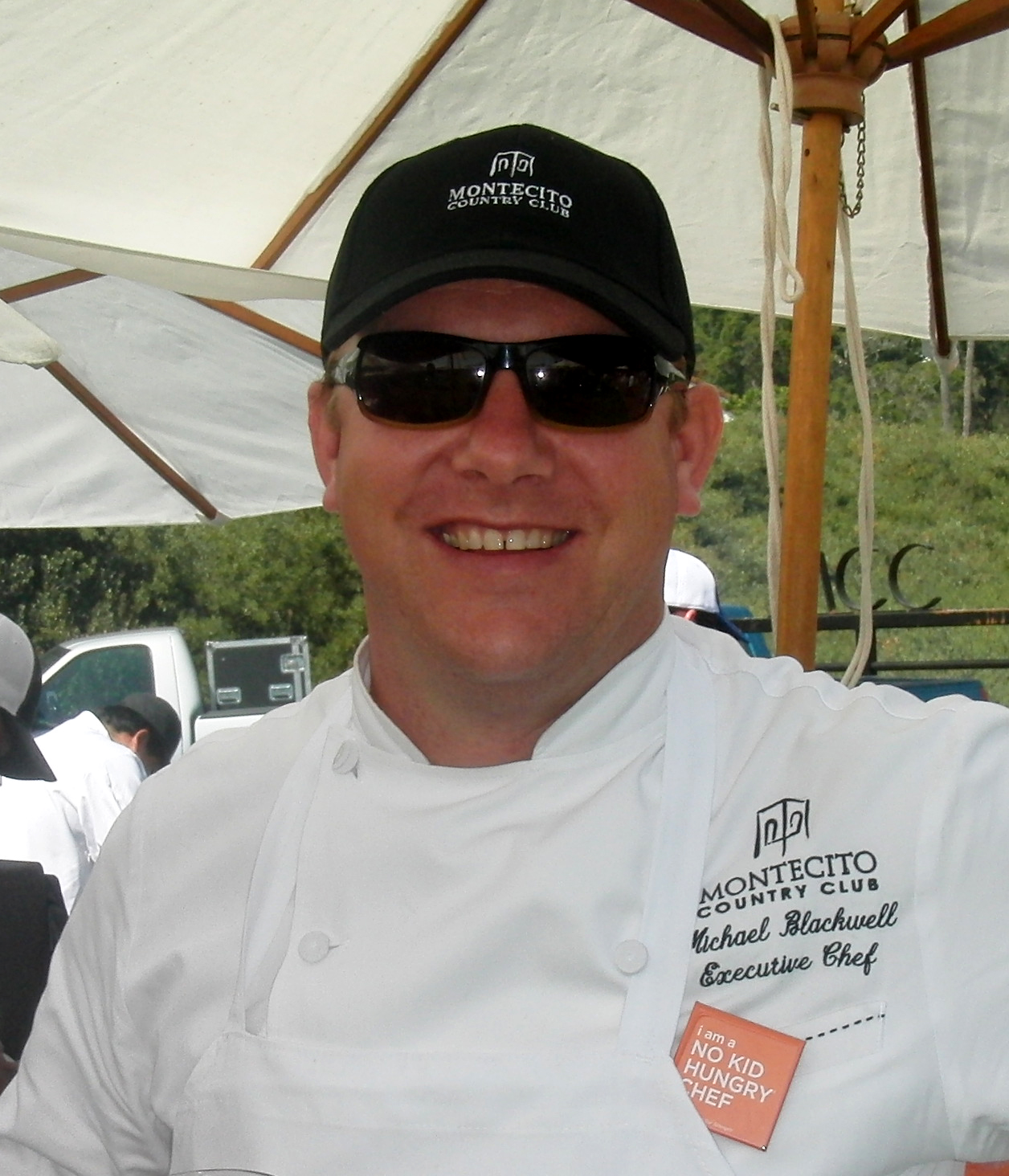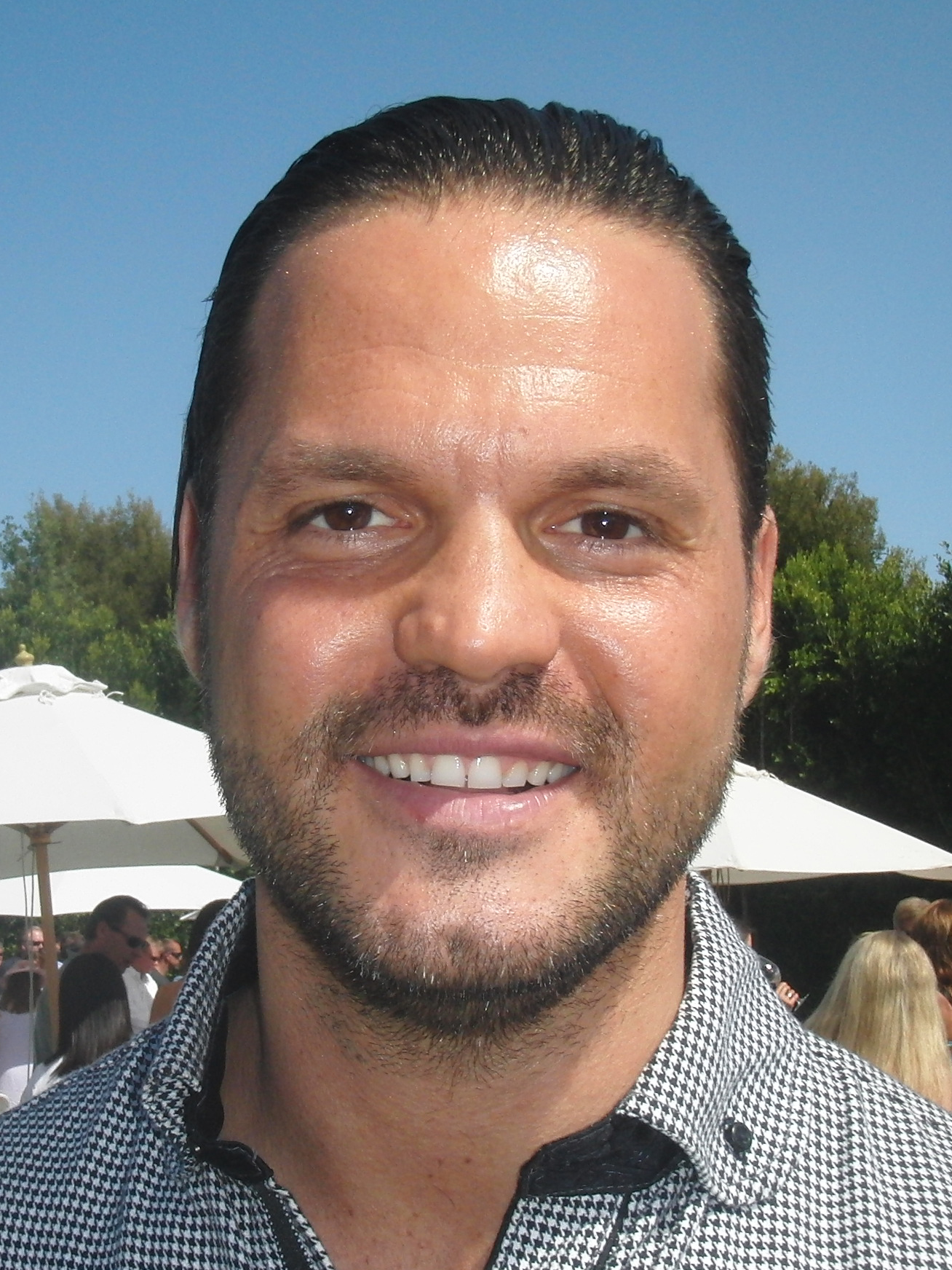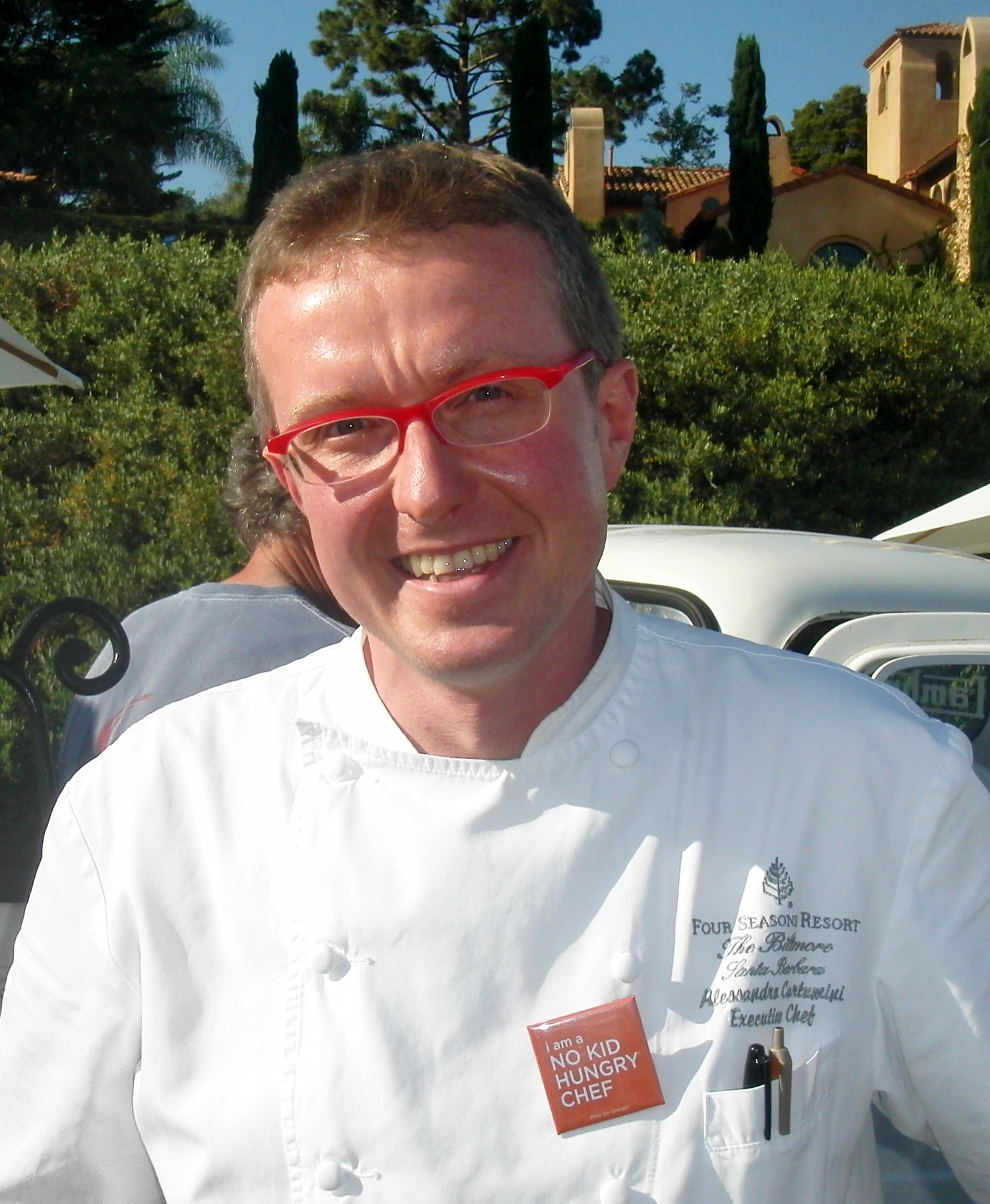 Top Chef Season Star Fan Favorite Fabio Viviani gave a very entertaining live cooking demonstration, and his mixologist Jocopo Fellini created a cocktail for pairing with it. The live demonstration attracted a huge crowd, and guests at the event said they loved the great Jazz rhythms of the Montecito Jazz Project from beginning to end.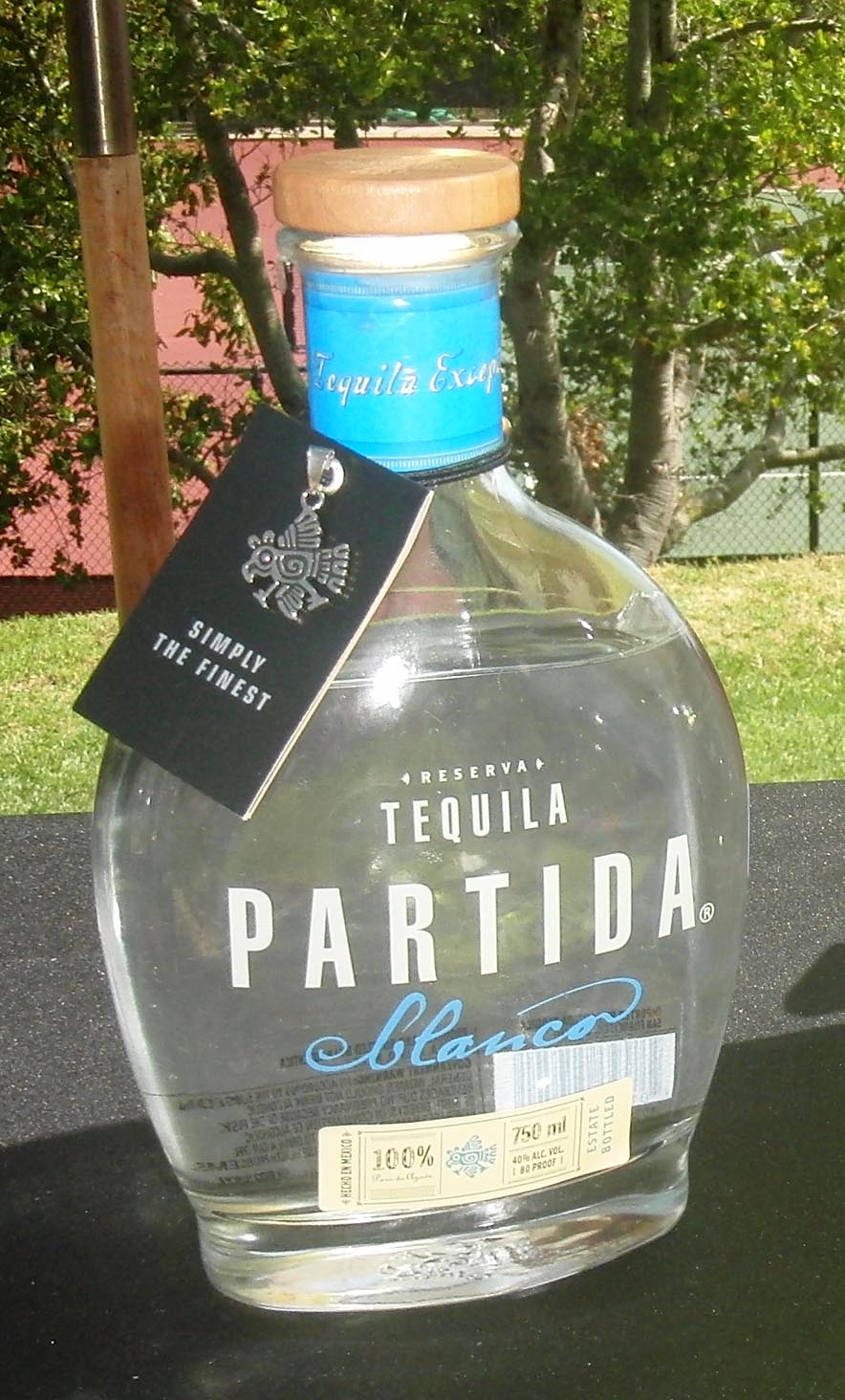 Wineries and brewers included Alma Rosa Winery, Ampelos Cellars, Beckmen Vineyards, Bernat Winery & Amos Cellars, Blair Fox Cellars, Brander Vineyard, Buttonwood Farm Winery, Carina Cellars, Carr Vineyards and Winery, Consilience & Tre Anelli, Core Winery, Demetria Estate, Dragonette Cellars, Kaena, Lucas and Lewellen Vinyards, Municipal Winemakers, Scott Cellars, Shai Cellars, Silver Wines, Vino V Wines, Whitcraft Winery, Naked Grape and breweries Figueroa Mountain Brewing Company, Firestone Walker Brewing Company, Island Brewing Company. Partida Tequila presented delicious skinny margaritas, and Starbucks presented coffee to enjoy with dessert.
Each ticket sold helped to support Share Our Strength's efforts in eliminating childhood hunger as well as the local beneficiary Foodbank of SB. For information or donations visit: www.strength.org.
---