Bread and Roses Event

SAVE THE DATE!

BREAD & ROSES 2011
Saturday, September 17th
4:00 p.m. until 8:00 p.m.
@ QAD in Summerland Visit:www.fundforsantabarbara.org

For information call (805) 962-9164
VENUE
QAD Campus
2111 Ortega Hill Road
Summerland,
TICKETING
Ticket Pricing:  $75.00   
  Tickets ONLY in advance & ONLY thru Sept 9th
Phone:  (805) 962-9164
  - Fund for Santa Barbara Office
Internet:  www.fundforsantabarbara.org
DESCRIPTION
   Join hundreds of your friends & neighbors including local activists, donors and community leaders in celebration progressive social change! The Annual Bread & Roses celebration will include fabulous local food, wine, and both a live and silent auction.
   Over 500 people attend Bread & Roses, making it the largest progressive fund-raiser in Santa Barbara County. This year's event promises to be another fabulous success.
   *THE EVENT WILL SELL OUT QUICKLY! Tickets are ONLY available in advance and ONLY through September 9th. This can be done by credit card over the phone or by email. Or, if you are on the Fund's mailing list - look for your invitation in August.
   The money raised at Bread & Roses provides critical support for the Fund for Santa Barbara's grant-making and technical assistance programs.
Event Category & Type:
    Gala( Social Events, Openings, Mixers)
Year Event Founded:
   1994

We Need Volunteers for this Event:
   The event is made possible thanks to the dedication of dozens of volunteers. For information on volunteering, please call 962-9164

---
MIDNIGHT AT THE OASIS. . . SANTA BARBARA XXVI ZOOFARI BALL
Story and Photos by Bonnie Carroll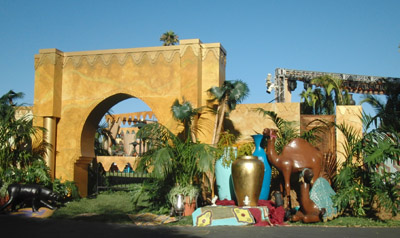 This is the event to beat for all nonprofit organizations. It is a who's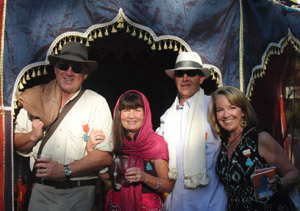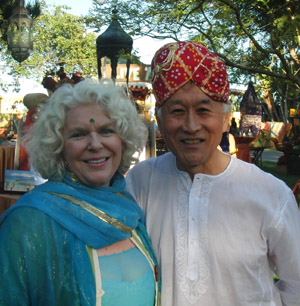 who of the Santa Barbara social elite, especially the animal loving elite. This year's very successful night at the zoo attracted 600 guests, all dressed in theme costumes and dining on delicious and authentic Moroccan appetizers and cocktails in a dream like setting on the historic Child estate property before entering the sit down dinner where live musicians entertained as they danced the night away.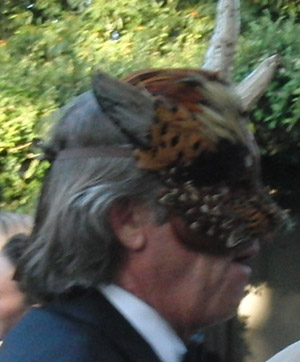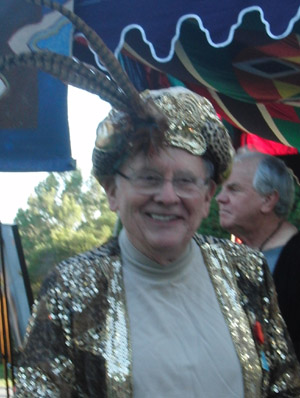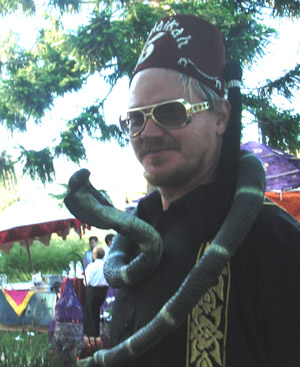 Lisa Carter designed and created a spectacular event venue, where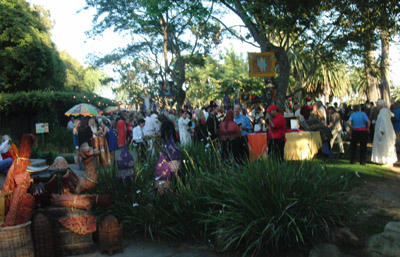 attendees were transported to an unforgettable "Arabian Nights" experience that permeated all the senses. Proceeds from the magical evening support The Santa Barbara Zoo, a private, nonprofit organization dedicated to the preservation, conservation, and enhancement of the natural world and its living treasures through education, research, and recreations.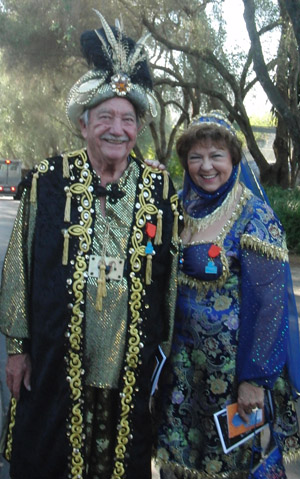 Guests in fantastic Moroccan costumes, and long-time Zoofari supporters wearing their vests filled with ribbons representing their many years of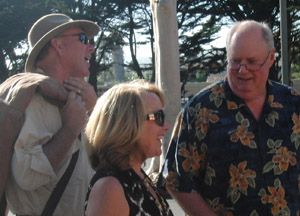 attendance at the renowned event were greeted by CEO Richard Block at the event entrance. As guests entered the Moroccan scene they were presented a pomegranate Kettle Vodka martini, and invited to have a photo taken at the welcome tent. Rincon Events healthy middle-eastern flavors were being served by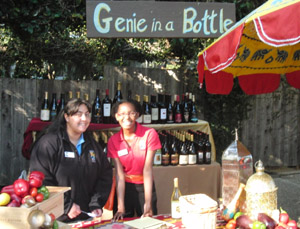 waiters throughout the auction area, and at beautifully decorated tent food stations.
The "Genie in a Bottle" tent gave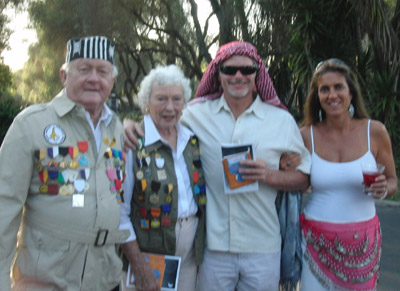 guests an opportunity to participate in a wine cork pull. The cost was $25.00 and they could pull a cork for a $250.00 or less bottle of wine. Wines represented included Alma Rosa, Brander Vineyards, Buttonwood Farm, Carina Cellars, Consilience, Cottonwood Canyon, De Paola, Hitching post, Kalyra Winery, Lucas & Lewellen, Oreana, Rideau Vineyards, Sunstone Winery, Tre Anelli, Tres Hermanas and Zaca Mesa.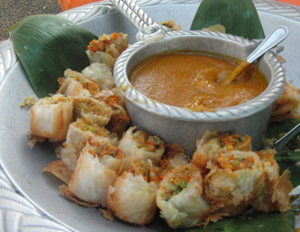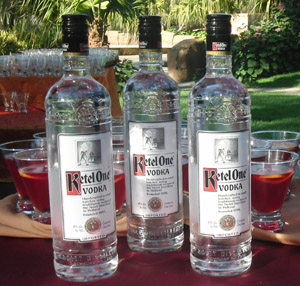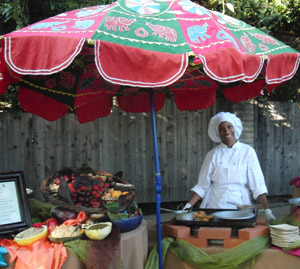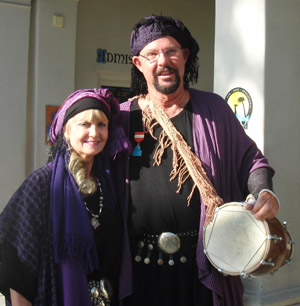 The live auction offered bidder's a chance to win trips
and adventures galore, and the silent auction had a collection of everything from a polo party, high tea at the Zoo, Santa Ynez Get-a-way trip, cigars & liquor collection, the ultimate kid's party at Rusty's Pizza Parlor for 10, sunset cruise for 10, a stay at Monterey Bay Hotel with a visit to the Aquarium and Hearst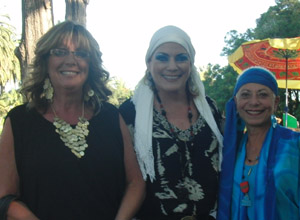 Castle, passes to SB International Film Festival with dinner at Olio e Limone, memberships at SB Museum of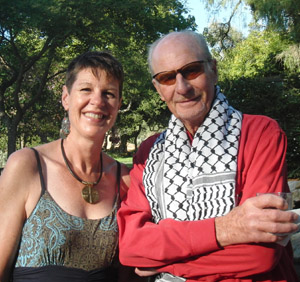 Natural History and Maritime Museum, wine tasting trip for four, Apple Farm stay and passes to the 2012 SLO Film Festival, lunch and dinner in Ojai, SF Parc 55
Wyndham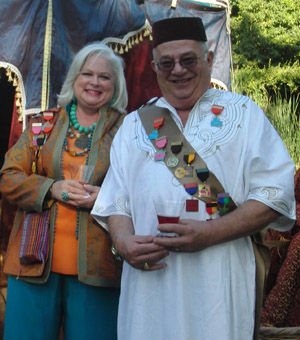 stay with tickets to SF Opera and SF Zoo, three day visit to Arizona Biltmore with golf and dinner including Magellan's rolling luggage, personalized phone answering message recorded by columnist and bon vivant Richard Mineards, and a one-of-a-kind tiger sculpture from the Morris Squire Art Foundation as well as a bevy of wonderful lunches and dinners at everyone's favorite restaurants and hotel properties.
The highlight of the evening auction was the paintings done by the Zoo's resident elephants, which are now labels on a red and white wine. The elephants used their trunks to create these contemporary works, with a little help from the staff, and the happy winner went home with both paintings and some wine.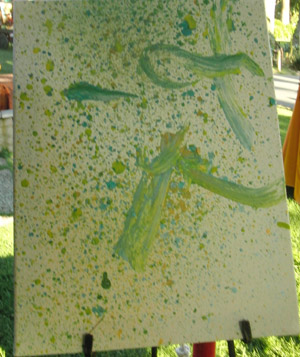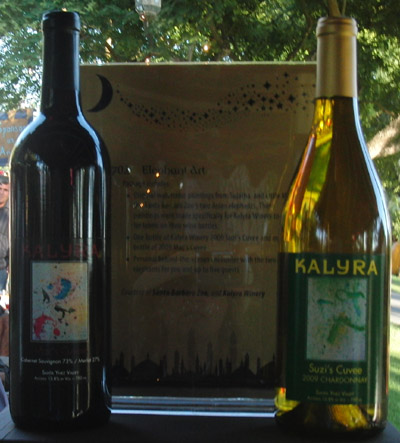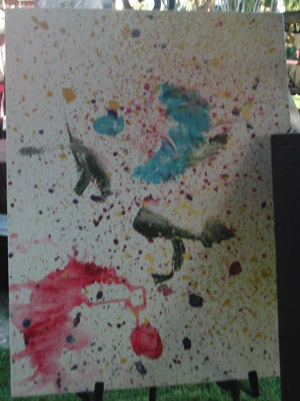 The Santa Barbara Zoo was truly transformed into Midnight at the Oasis for the XXVI Zoofari Ball and well deserved congratulations go to all the wonderful volunteers and the staff who did such an outstanding job. For information please visit
---
The 5th Annual

LOS ANGELES LUXURY CHOCOLATE SALON

September 25th 2011, 11am-5pm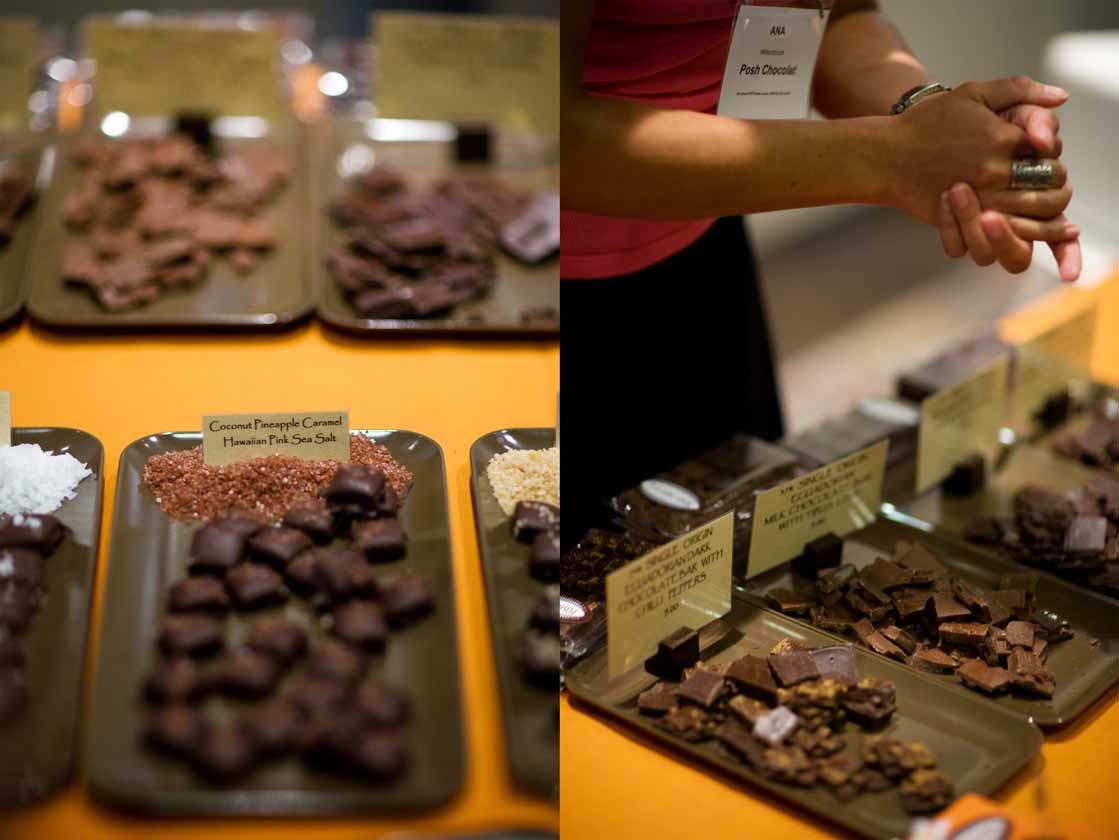 Discover, Savor & Taste Some of the Finest Chocolatiers & Confectioners in Southern California
The Ballroom at the Pasadena Center
Discover, taste and savor the finest in artisan, gourmet and premium chocolates & wine

Chocolate lovers, en garde! The premier major chocolate show in the Los Angeles area this millenium takes place at the 5th Annual Los Angeles Luxury CHOCOLATE SALON on September 25th, 2011. Chocolate aficionados, fanatics, lovers and addicts can taste & experience the finest in artisan, gourmet & premium chocolate in one of the world's great culinary metropolitan areas.

The 2011 Fifth Annual Los Angeles Luxury CHOCOLATE SALON participants include chocolatiers, confectioners, and other culinary artisans, such as Choclatique, Amano Artisan Chocolate, Mignon Chocolate, Nicole Lee Fine Chocolates, Jer's Chocolates, Chocoveda, David Bacco Chocolatier, Seattle Chocolate Company, Sterling Truffle Bar, Chava Vital Chocolate, Ciel Chocolatier, Amella, Monterey Chocolate Company, The Toffee Box, Butterfly Brittle, The TeaRoom Chocolate Company, CocoTutti, Christopher Michael Chocolates, Bootleg Chocolates, Marti Chocolatt, Farm Fresh To You, Gourmet Blends, Precept Wine, Hearthstone Vineyard and Winery, QURE Water, Epicurean School of Culinary Arts, The New York Times, Yelp, Meetup.com, TasteTV, Chocolate Television, and more.

Salon highlights features over 25 chocolatiers, confectioners, and more with chocolate tasting, demonstrations, chef & author talks, and ongoing interviews by TasteTV's Chocolate Television program. (Salon Entry includes all chocolate tastings, demos, etc.).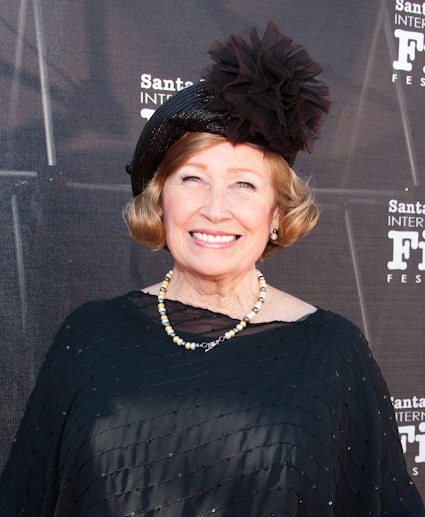 New this year: New Ballroom location. A celebrity tie-in with the 3rd Annual TASTY Awards, including an attendee Taste-Off for the People's Choice picks in specific artisan food and wine categories. The Pasadena Center is located at 300 E. Green Street, Pasadena.
I will be a judge for the 3rd Annual Tasty Awards event in Pasadena. Buy a ticket and enjoy a sinfully sweet day with us. For more information go to www.tastetv.com.
---
Wolfgang Puck Leaves American Wine and Food Festival
Wolfgang Puck
For nearly 30 years Wolfgang Puck and the American Wine & Food Festival have been one. Puck's fundraiser for Meals on Wheels, a premier culinary event in Los Angeles – and one of the most impressive culinary events in America is kaput. This year, Puck and AWFF will not be conjoined. What began as a rumor has been confirmed by Puck's longtime senior managing partner, Tom Kaplan, who communicated that, "Wolf will not be participating in the AWFF this year. However, he will continue to raise funds for and support the LA Chapters of Meals on Wheels foundation as he has done for 29 years in a new way. More to come."
A further confirmation came from a source identified only as "Wolfgang Puck's PR Team," which used largely the same language in their statement: "While Wolfgang Puck will not be participating in the American Wine and Food Festival in 2011, he will continue to raise funds for and support the Meals on Wheels foundation, a program that he has supported for years through a variety of charitable activities." And does this mean the end of AWFF? Not according to Tom Kaplan, who said that he "can't explain yet, but it will be an evolution of that event. It will actually be a wonderful evolution. Better!"
---