MARTY D'S
SavoringTastes of the Good Old Days
By Bonnie Carroll & Mary Hilton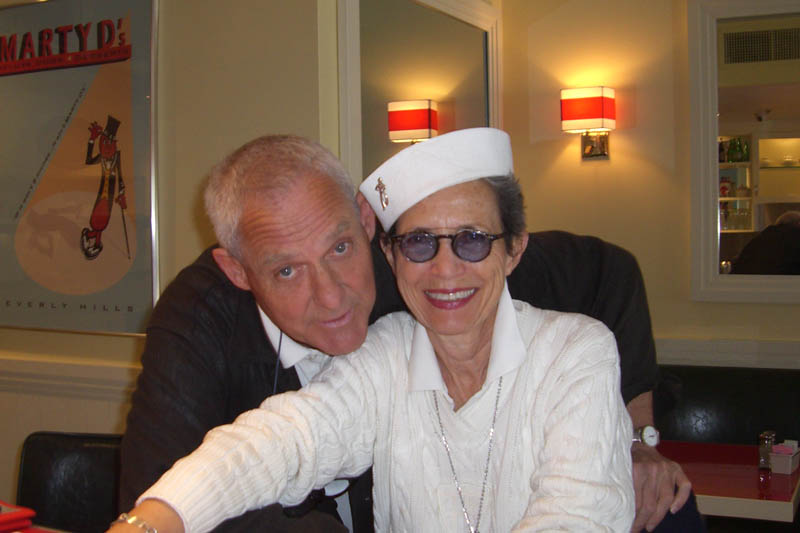 Marty Davidson and Sandy Davidson are the happy proprietors of Marty D's Café at 230 South Beverly Drive in Beverly Hills. The couple are celebrating a long lasting marriage that had it's beginnings in New York, where Marty was an agent and Sandy was doing temporary work at his office.
Marty, a talented producer, writer, theatrical agent, has a true partner in wife Sandy. She is a talented interior designer by profession, turned restaurant entrepreneur, and this couple are joined at the hip in their joint venture in Beverly Hills. Both are successful, and live the American Dream.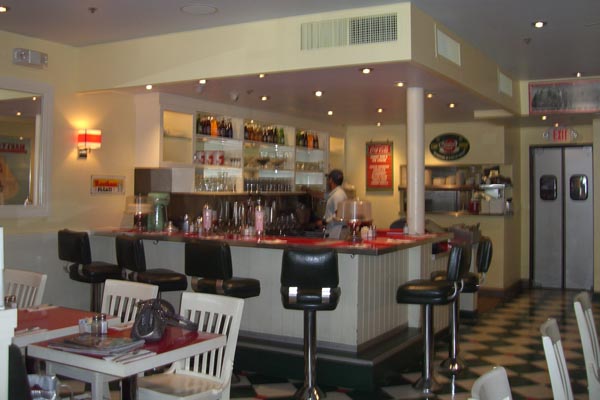 The design for the charming soda-style shop is the work of Sandy. The familiar antique coke signs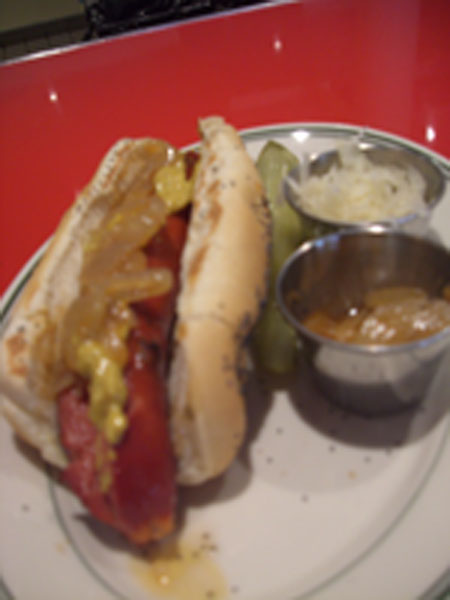 hanging over red and white booths and a delightful soda bar with chic stools. The menu items, especially the hot dogs, are Marty's brainchild; a recipe created originally for family parties over the years. Needless to say, the hot dogs are simply outstanding, and are custom made for Marty D, and come with wonderful condiments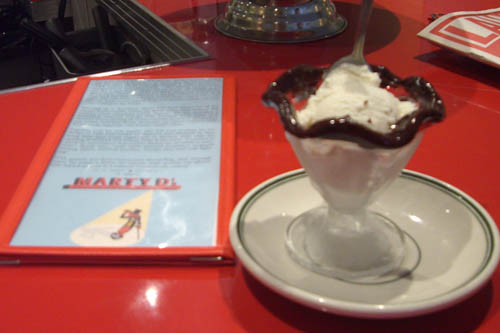 The soda pop options at Marty D's will bring a smile to your face. The collection includes very unusual brands, and some that I have not seen since I was a kid. Ice cream sodas, milk shakes and malts in a variety of flavors are reminiscent of the good old days and are perfect to enjoy with any menu item. The hot fudge served on the sundae is also the Davidson's own recipe, and it's fantastic. We thoroughly enjoyed visiting with this inspiring and sensational senior couple, who represent the best of 'old Hollywood' and 'now Beverly Hills'. For additional information visit: www.martyds.com.
---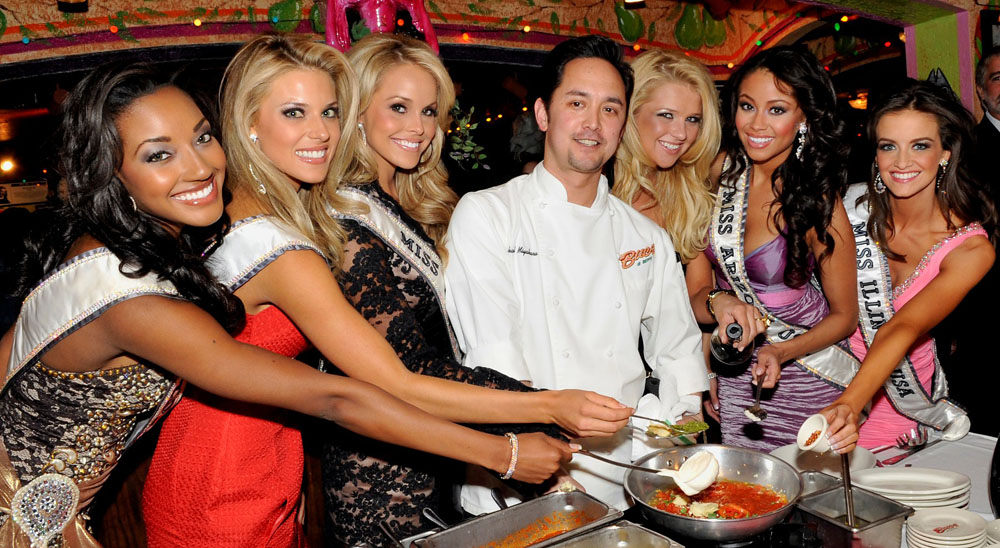 BUCA DI BEPPO CHEF IN THE LAP OF LOVELY LUXURY
Miss USA contestants enjoyed an up close and personal cooking class with the lucky Executive Chef at Buca Di Beppo.
---
        LA'S CLUB CULINAIRE HAS A NEW WEBSITE -- VISIT THEM AT
                                      www.clubculinaire.us
---
              INTERNATIONAL CULINARY CENTER FEATURED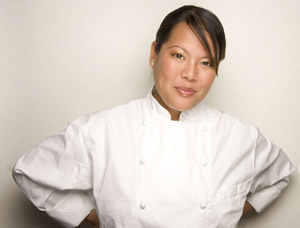 LEE ANN WONG
The International Culinary Center offered Cooking with Lee Anne Wong on April 6th, 2009. This hands-on class, taught by Lee Anne Wong, woke them up with a light and sophisticated menu created to welcome in spring. Packed with fresh produce, this multi-course meal took full advantage of the fresh flavors that come with the change in season. Healthy techniques for preparing fish en papillote (baked in parchment) and braising bright veggie accompaniments were highlighted. Vibrant flavors of a tomato concassé and fresh herbs in rustic handmade ravioli were featured as well. The finish the elegant dinner was a dessert of goat cheese and rhubarb crêpes.
---