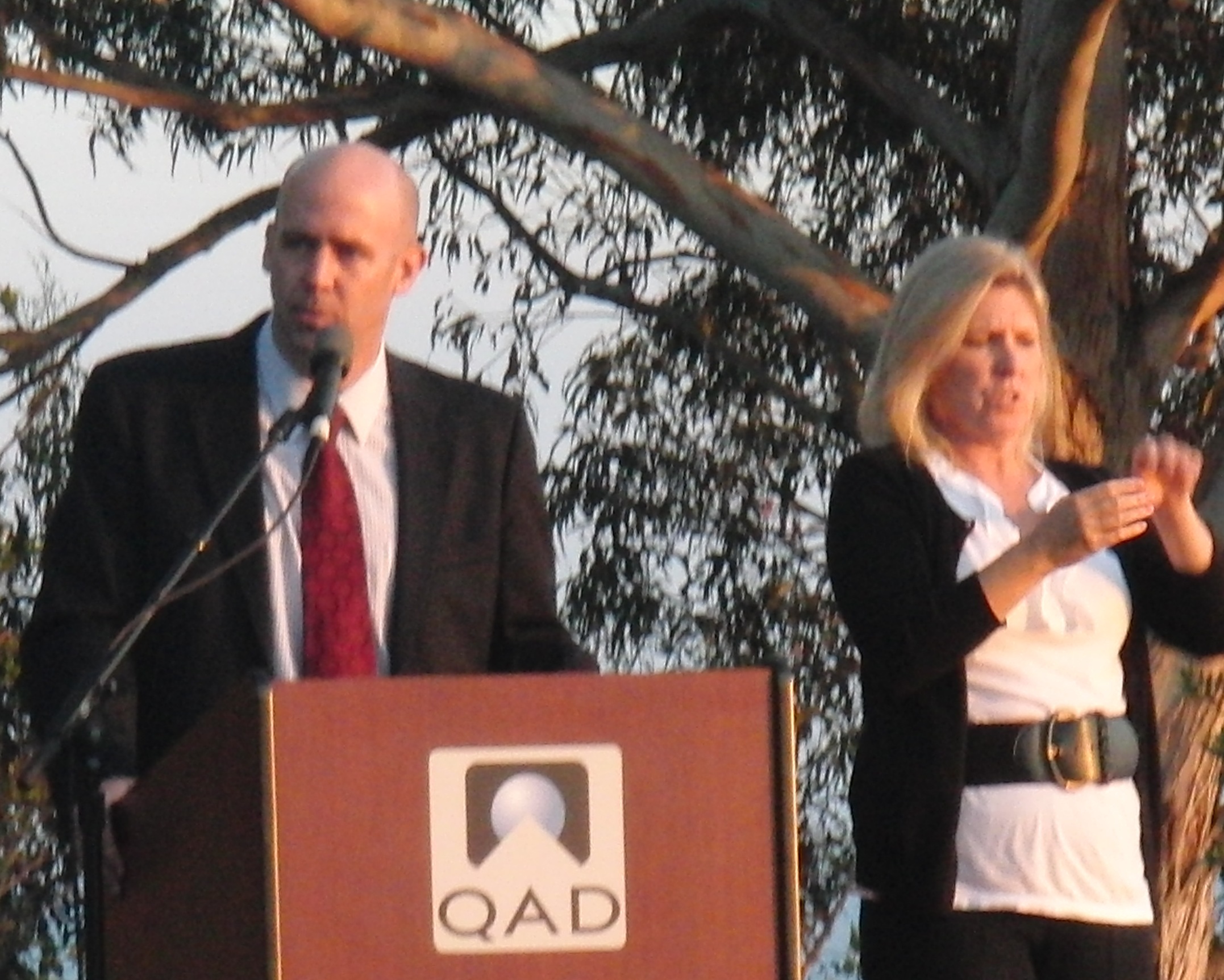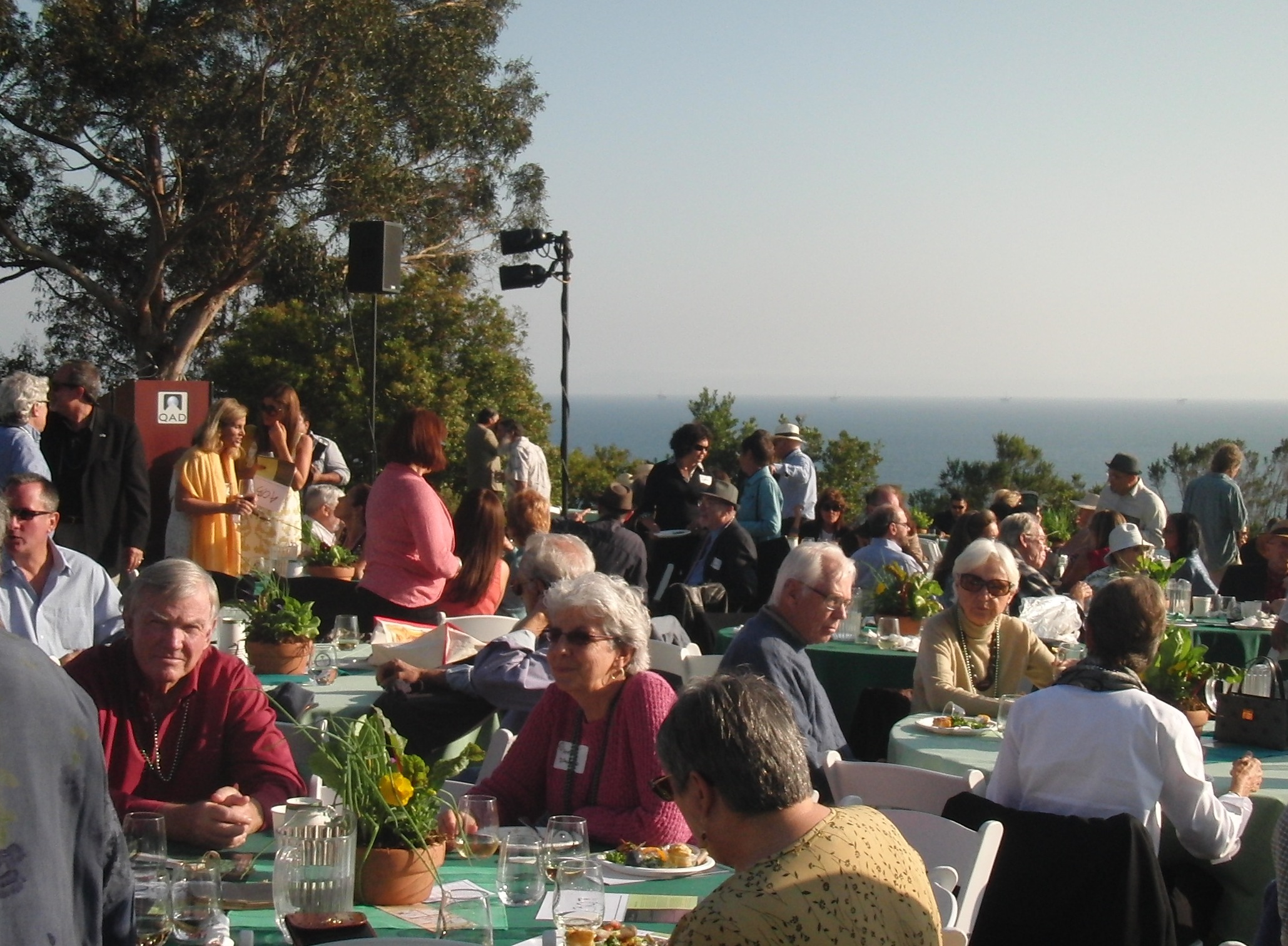 18TH ANNUAL "BREAD & ROSES" AUCTION & DINNER .  .  . A HUGE SUCCESS FOR THE FUND FOR SANTA BARBARA
by Bonnie Carroll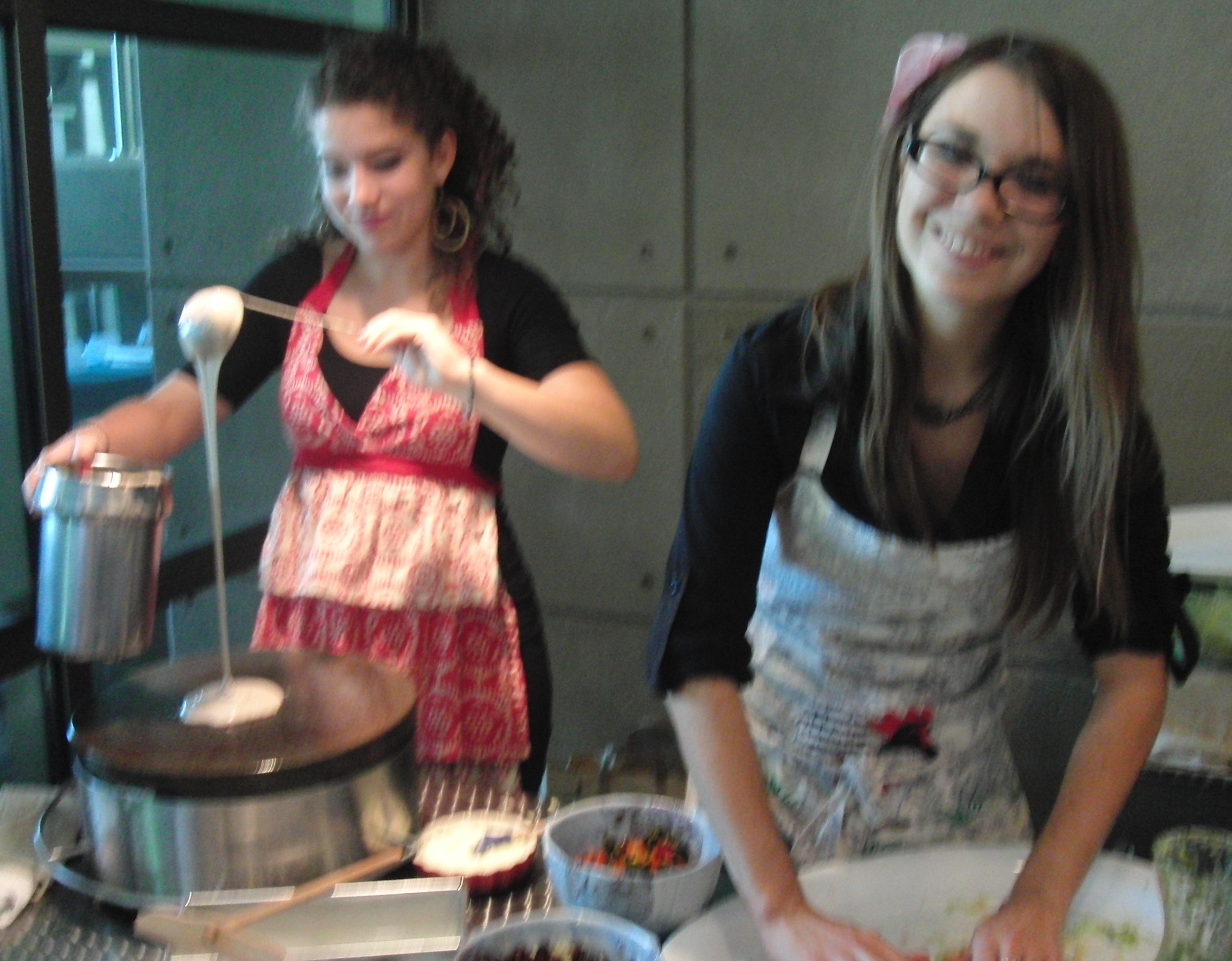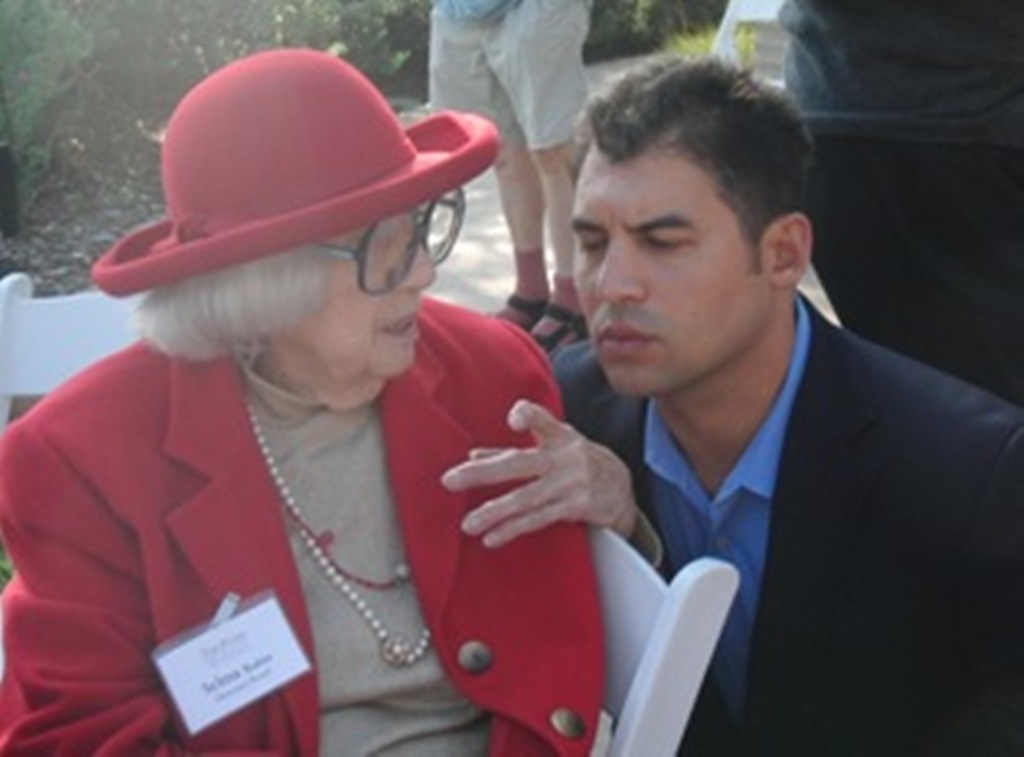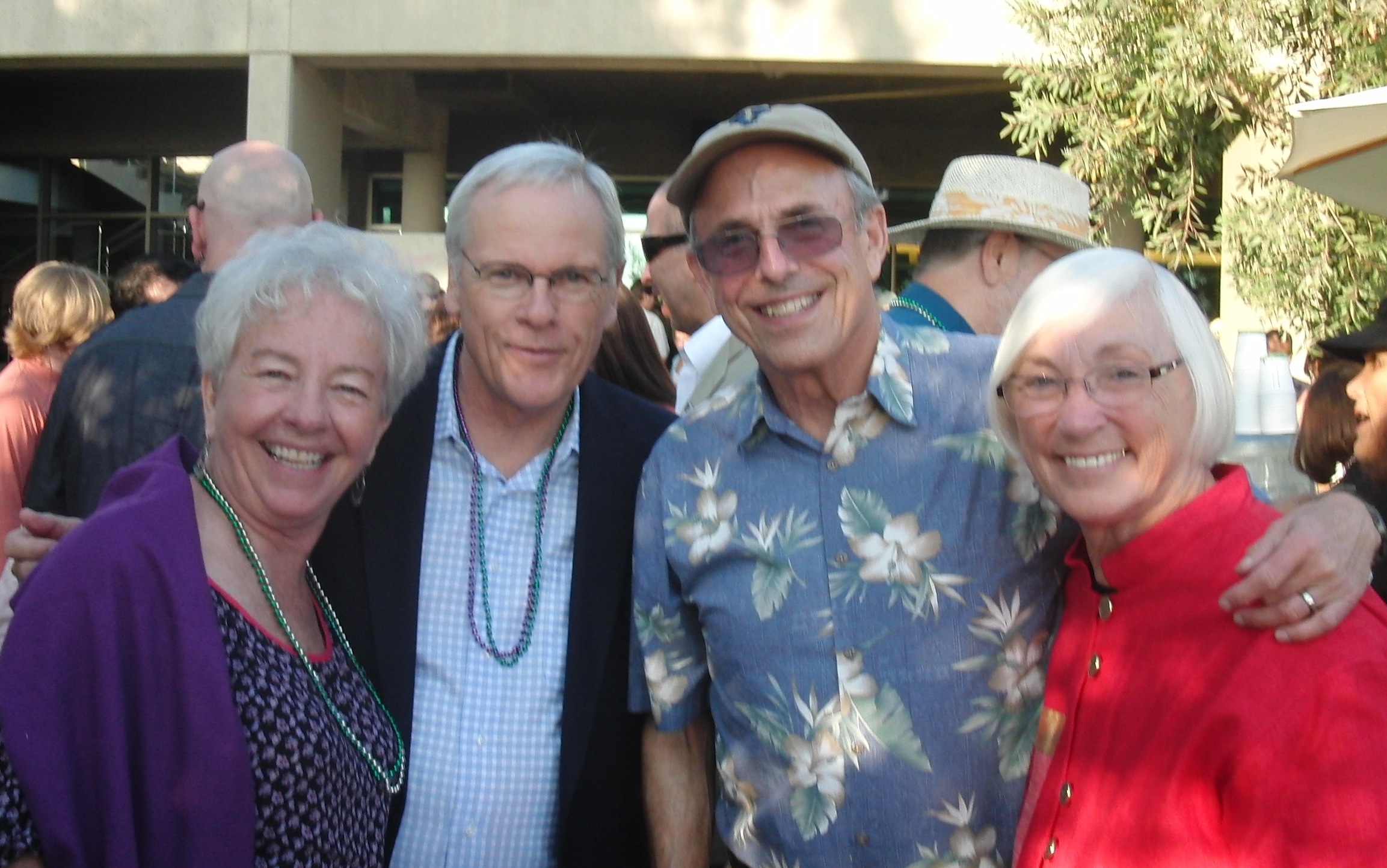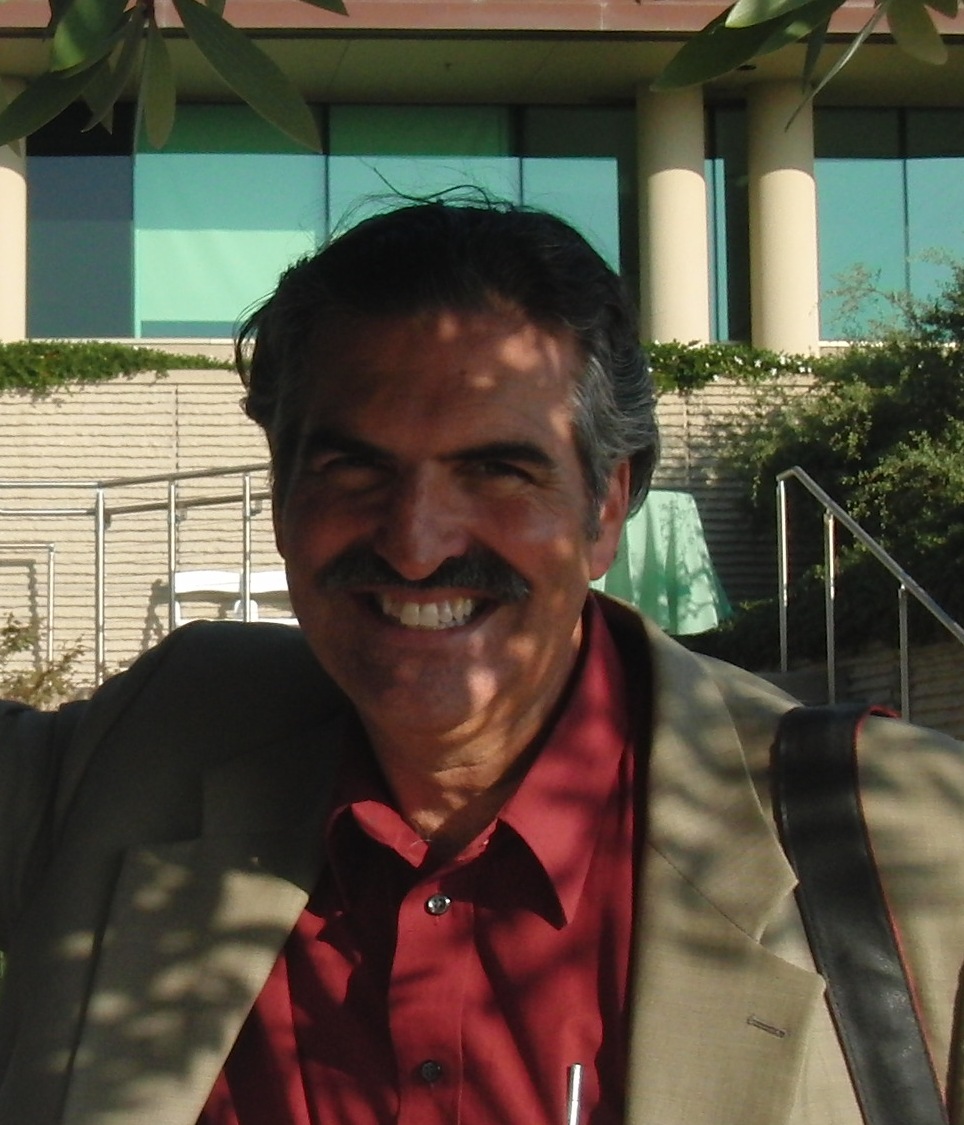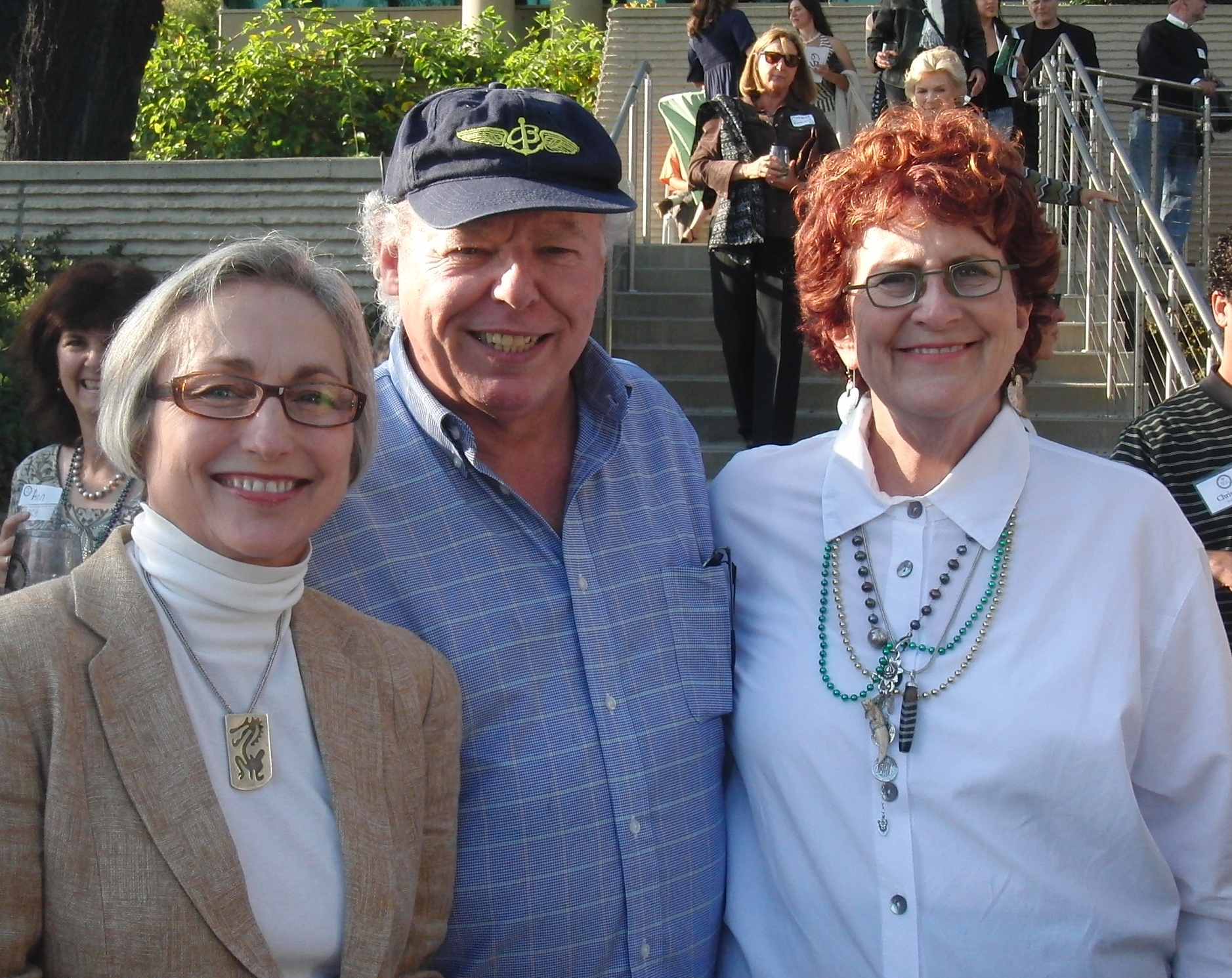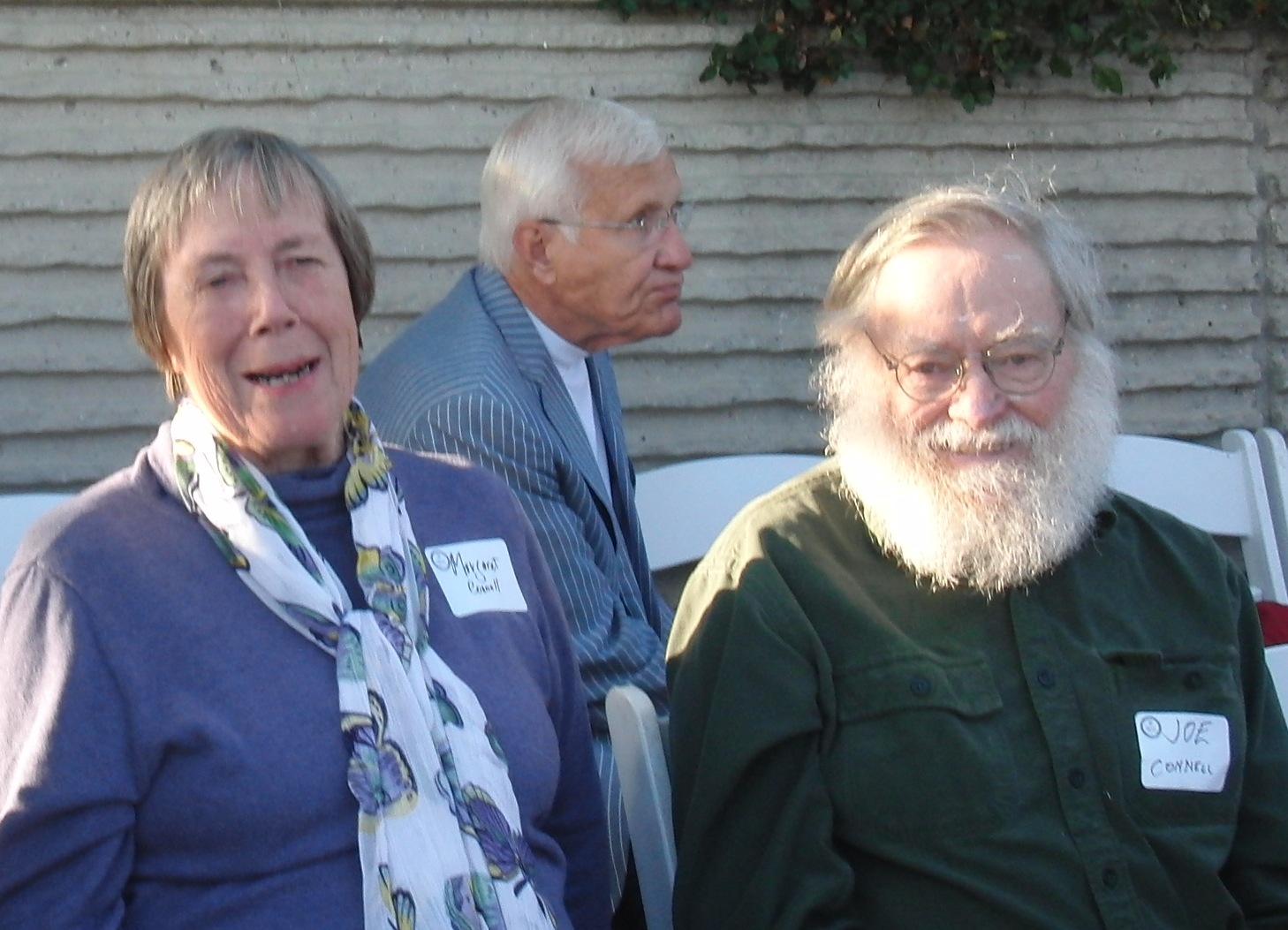 A perfect day, perfect food & wine, and a charitable crowd. This was the scene at this year's sold out Bread & Roses Auction and Dinner. Chefs from favorite restaurant and winery owners donated their best for guests to enjoy. Event sponsors included QAD, COX, Capital Management Resources, Deckers, Brownstein, Hyatt, Farber, Schreck, Hutton Parker, Antioch University, Fielding Graduate University, Robobank, Green Project, Harrington, Planet Solar, Sage, SEIU, sbparent.com, Bonnie Carroll's Life Bites News, Business First Bank, Classic Party Rental, Danielle Siano Graphic Design, EasyLift Transportation, EdHat.com, Horny Toad, Kenji Photography, McGown Guntermann, Montecito Bank & Trust, Mullen & Henzell, The Towbes Group, Inc., Walden Asset Management.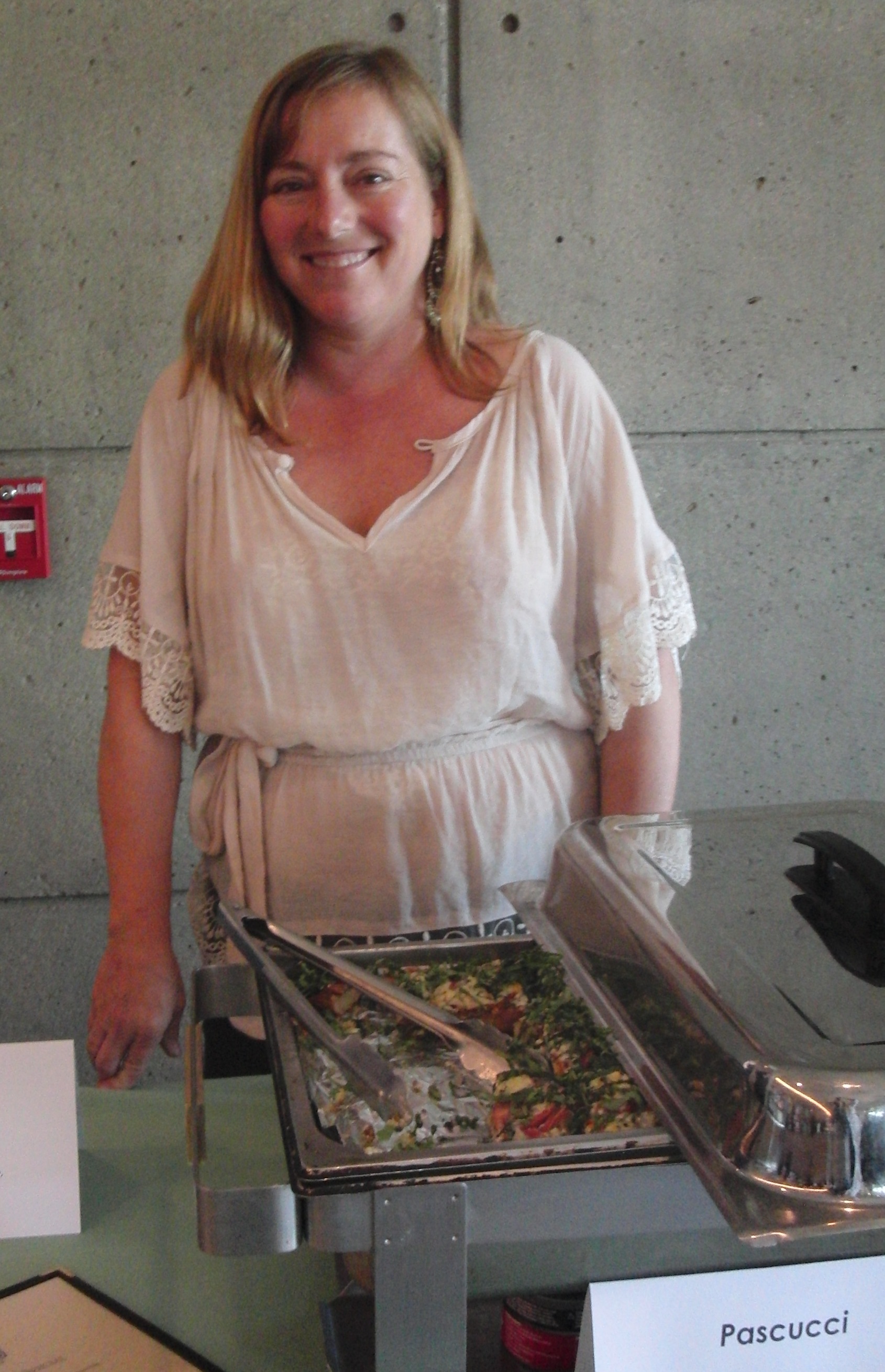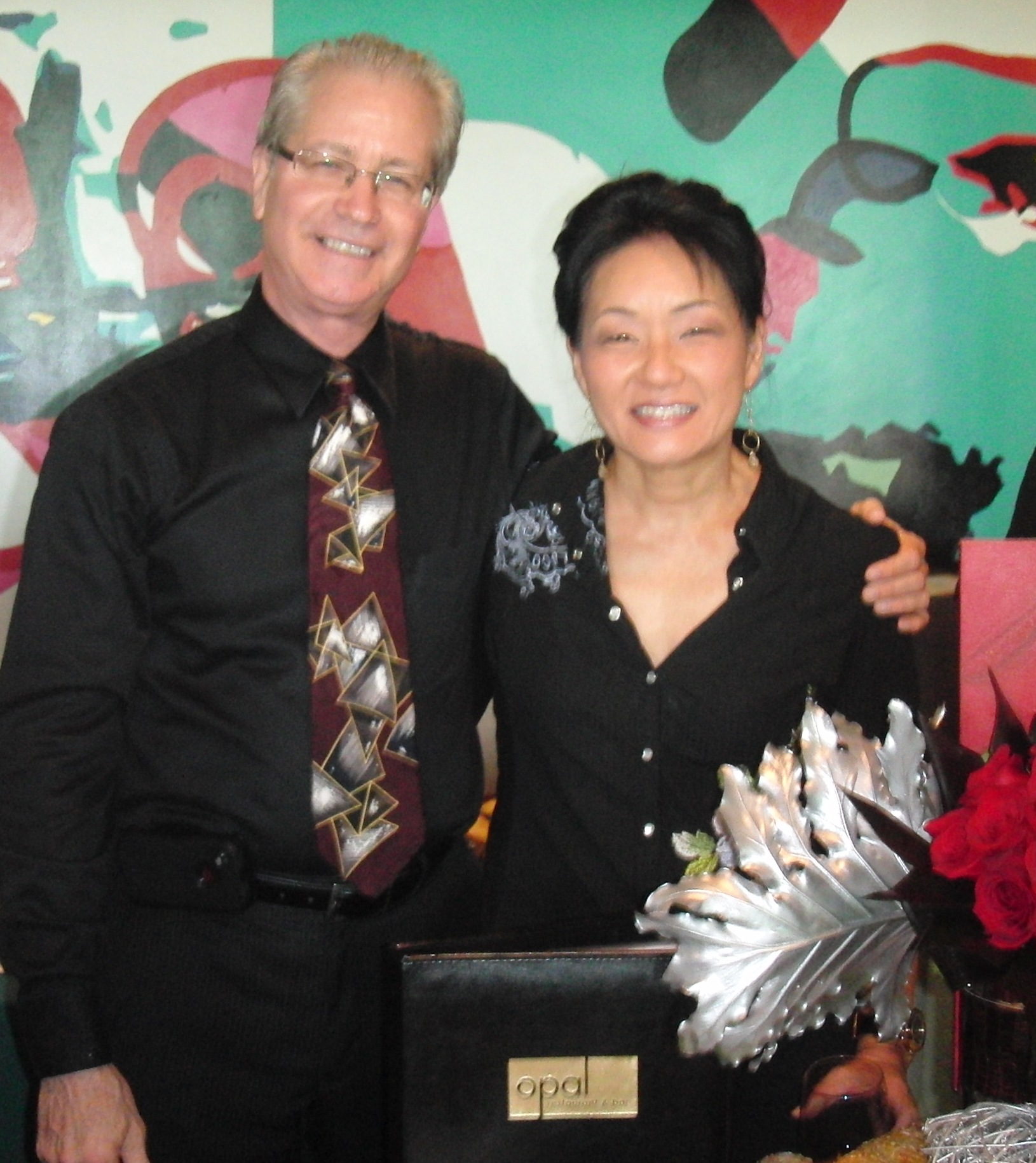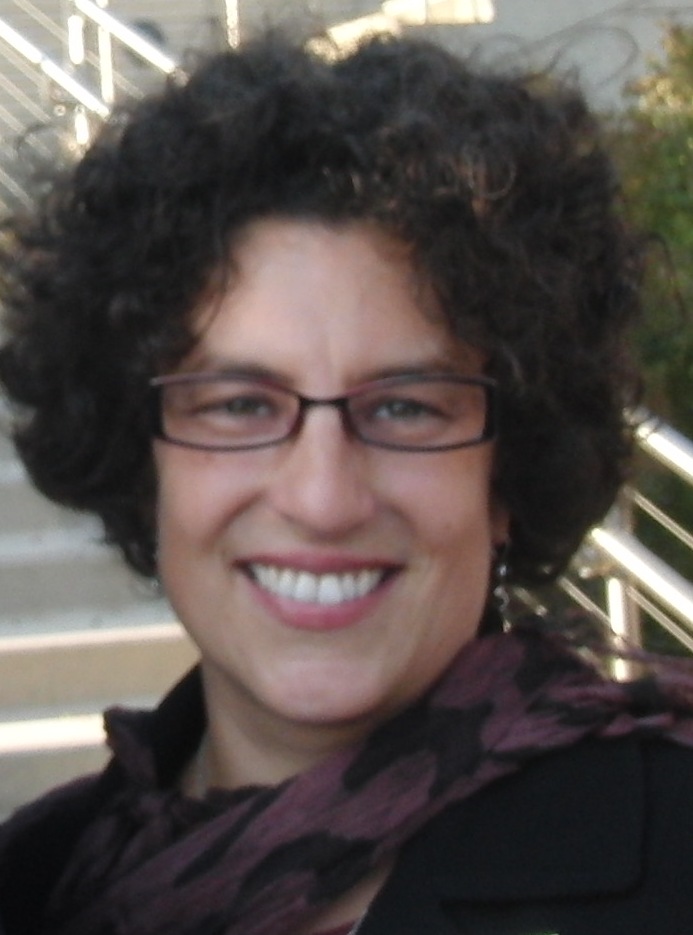 Food & Beverage sponsors included Alma Rosa Winery, Caribbean Coffee, Kalyra, Flying Goat, Buttonwood, Le Crepe Shoppe, Del Pueble Cafe, Marmalade Cafe, Opal Restaurant & Bar, The Palace Grill, Telegraph Brewing, The Secret Ingredient, Omni Catering, Organic Soup Kitchen, SBCC, New Vineland, The Good Cookie, Soho, Pascucci, Patrick and Donna Will and Via Maestra 42. According to Geoff Green Executive Director of  The Fund "our gross receipts appear to be over $150,000, and we are really pleased."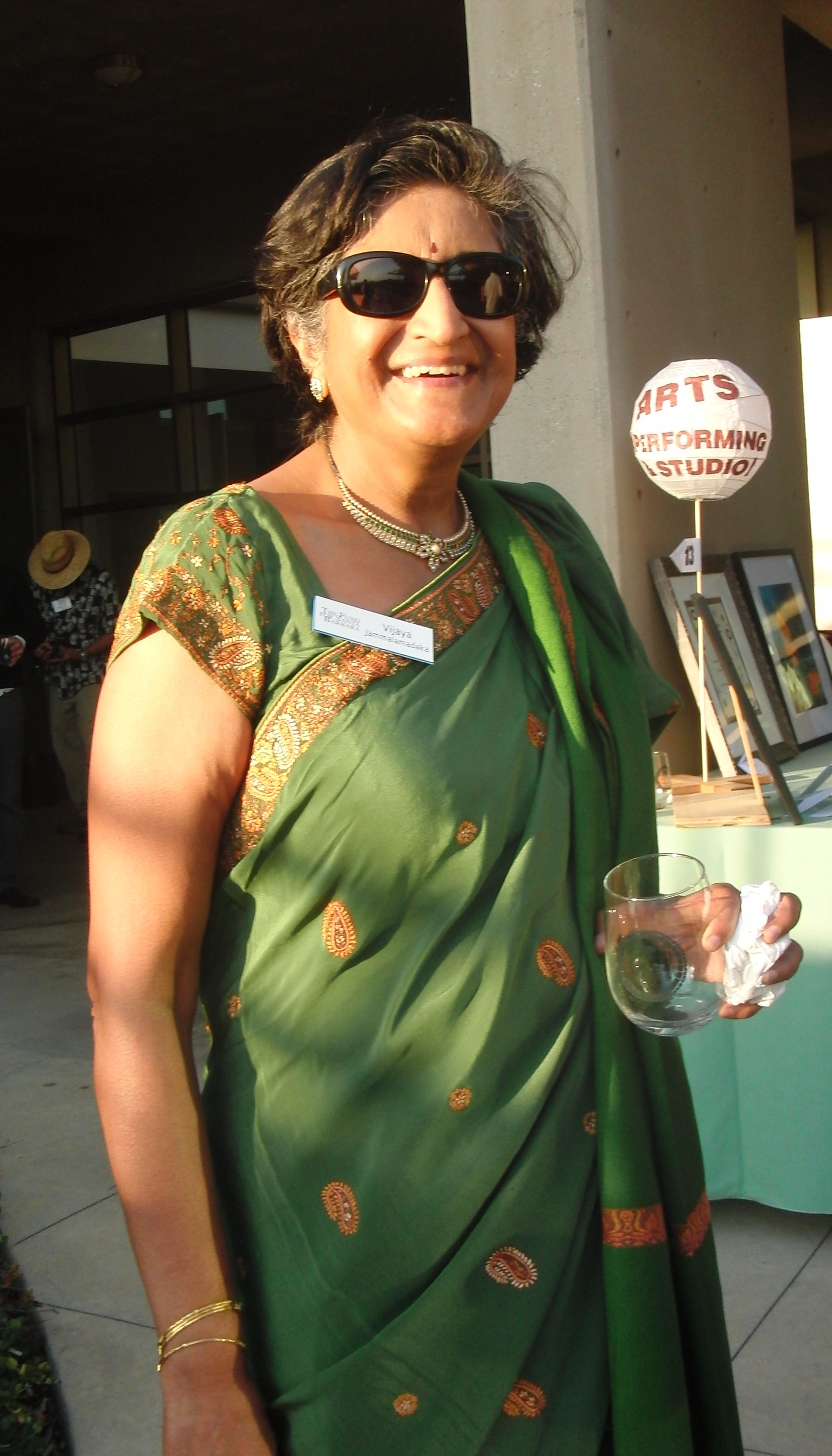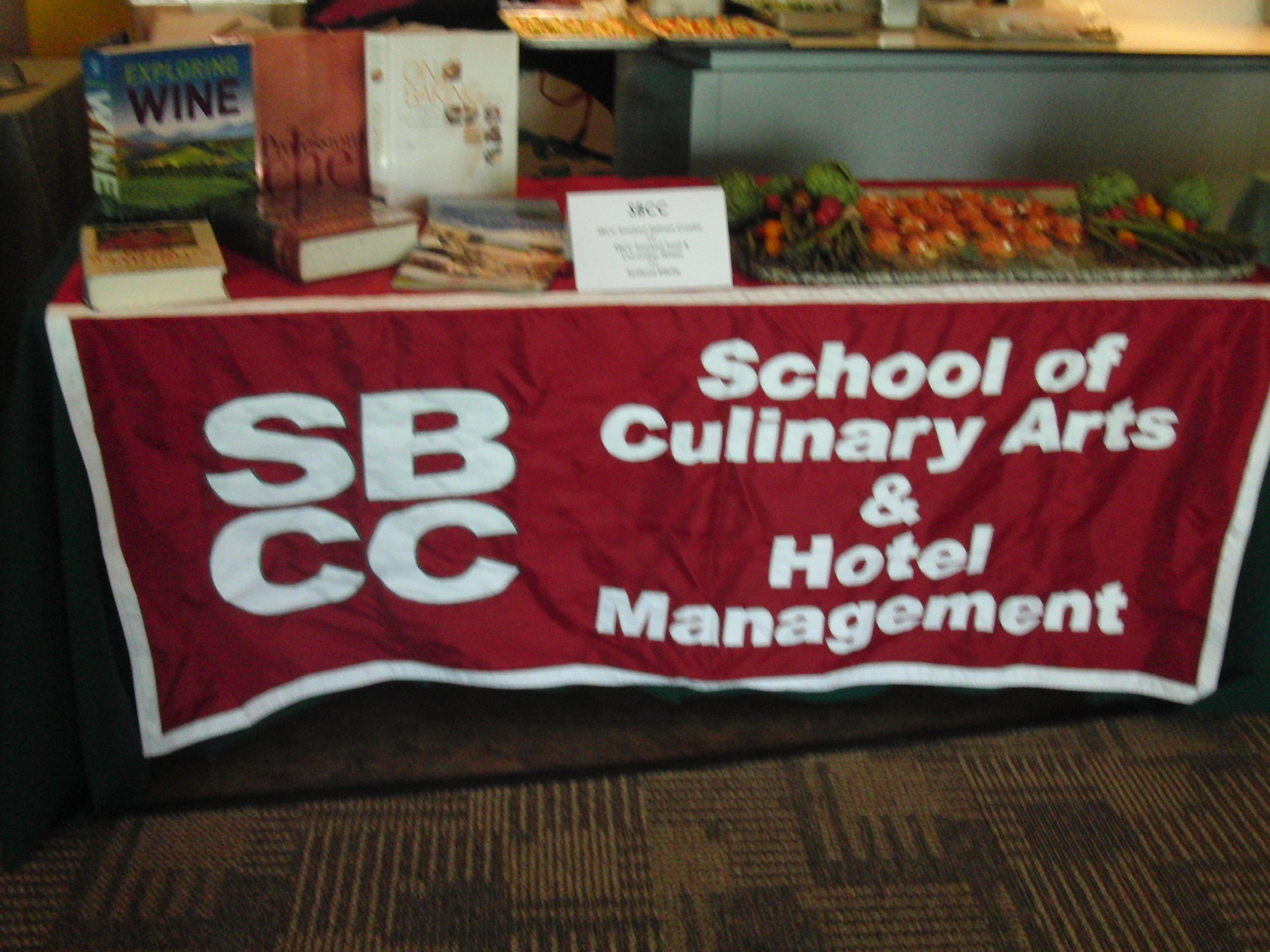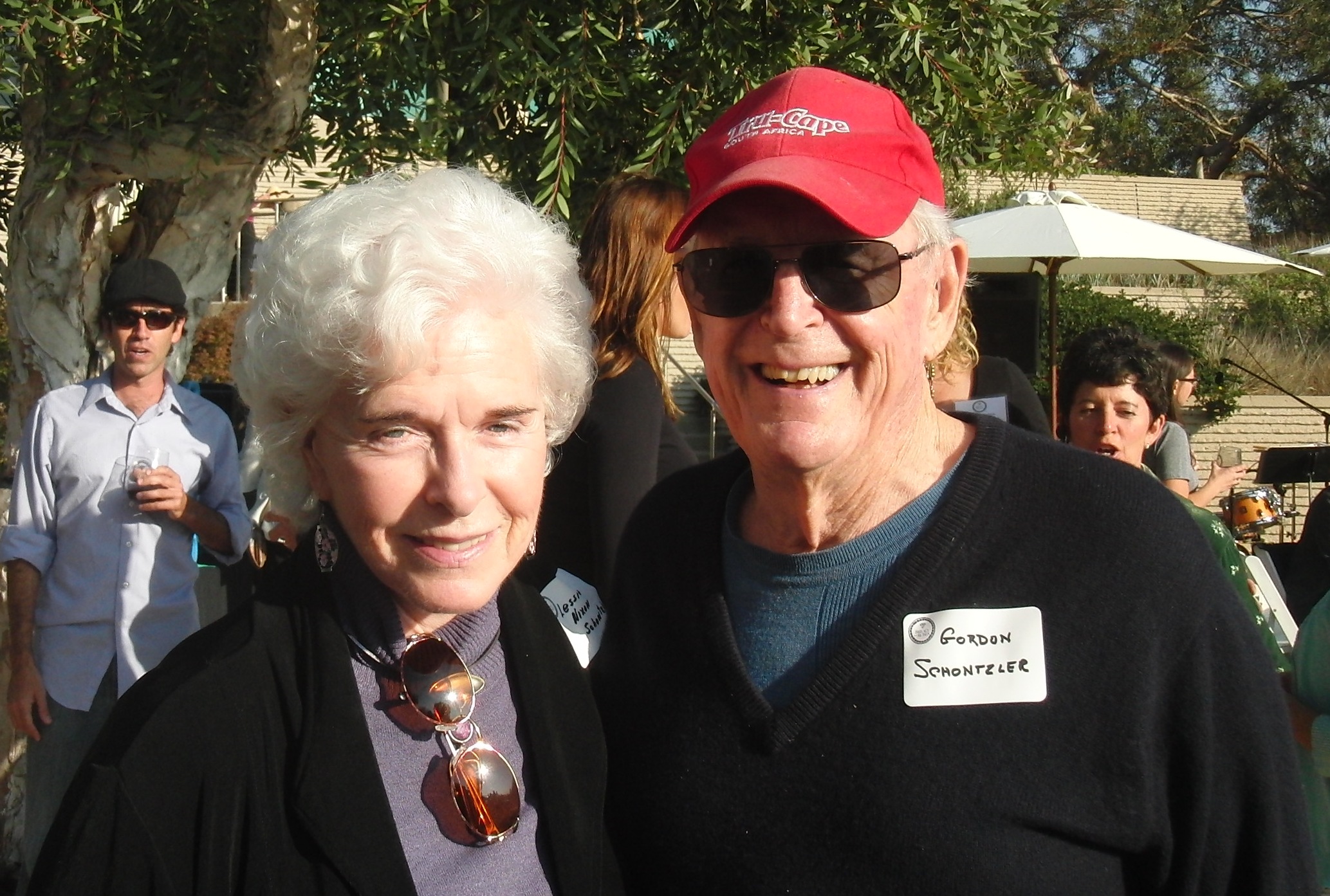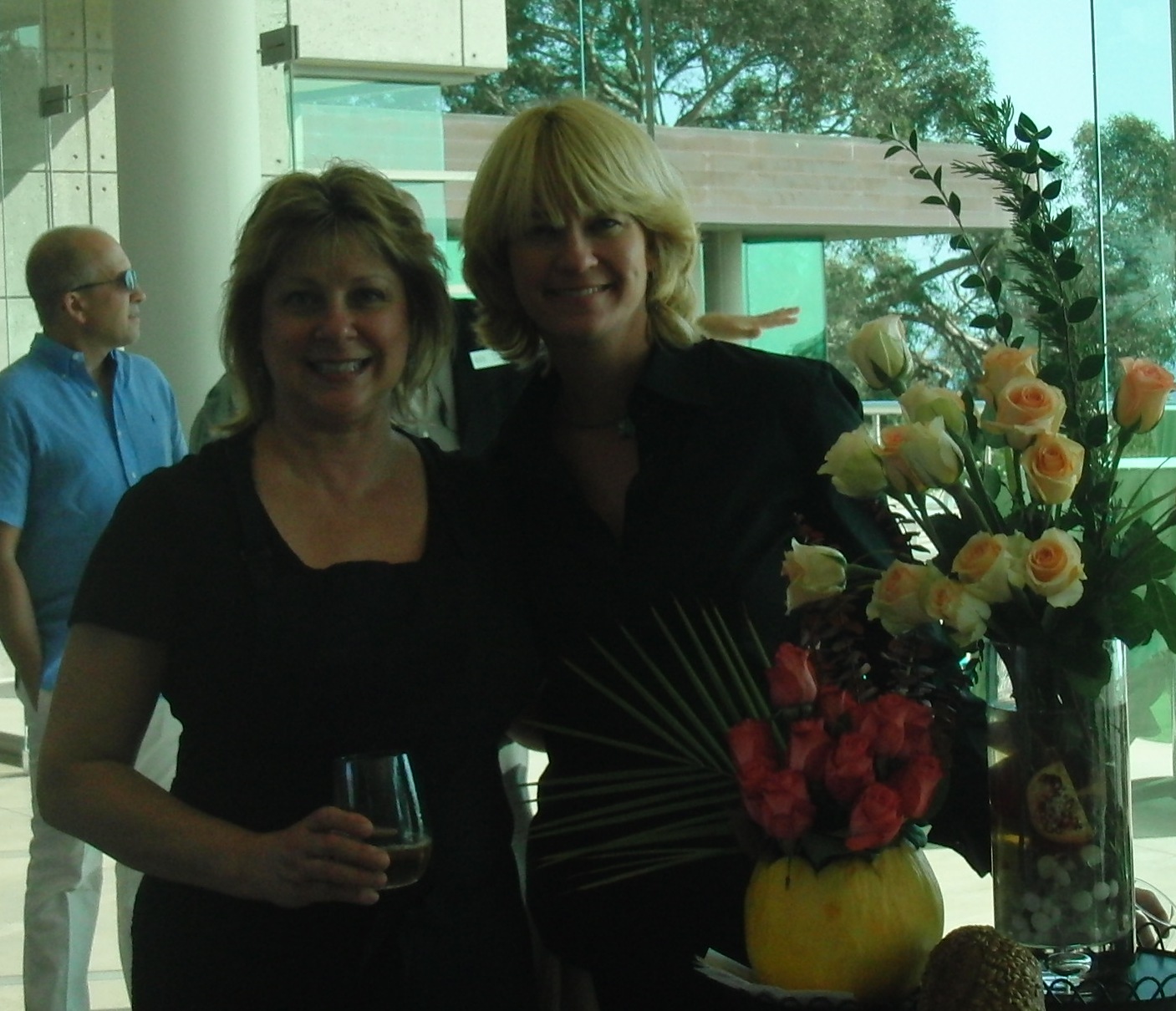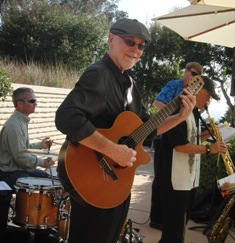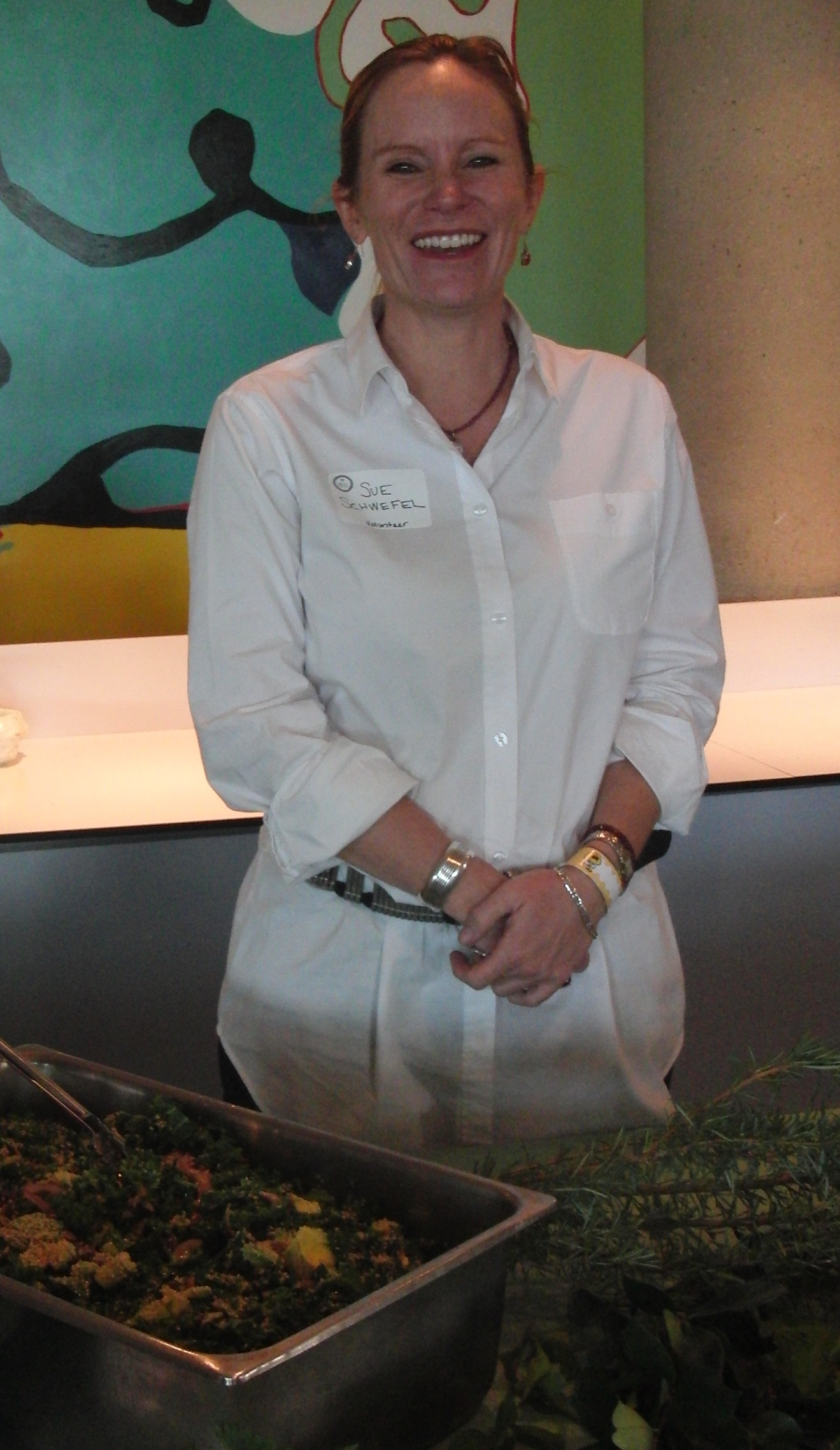 ---
THE FIFTH ANNUAL LA LUXURY CHOCOLATE SALON A SWEET AFFAIR
Judges Select Best 2011 TasteTV Chocolate Award Recipients
by Bonnie Carroll
                                    Ed Engoron and Bonnie Carroll, LBN
The Pasadena Center was the venue for the sweetest gathering presented by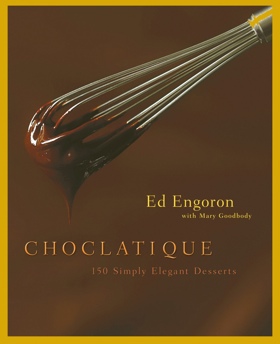 TasteTV.com and included chocolate masters, authors and chocolate lovers from throughout the Los Angeles area. Among the authors who gave a recipe presentation was Ed Engoron, award-winning restaurateur, chef, food consultant, and chocolatier. who studied in Paris at the famed Cordon Bleu, and cofounded Choclatique, an award-winning, artisan chocolate company, in 2003. Ed prepared a divine strawberry shortcake recipe, one of the 170 recipes in his book Chocolatique.
The panel of judges, including Santa Barbara food, travel and lifestyle writer Bonnie Carroll, perused the showroom tasting chocolate samples and asking chocolatiers questions regarding their ingredients, latest offerings and the techniques use.  "Talking with the chocolatier's competing in this year's event and sampling their amazing chocolate flavors was such a sweet encounter."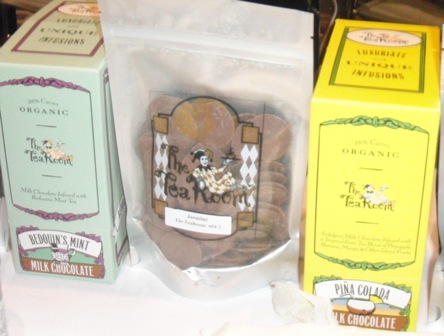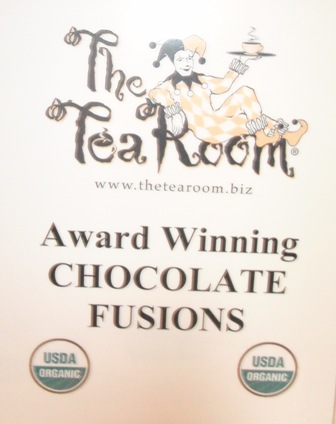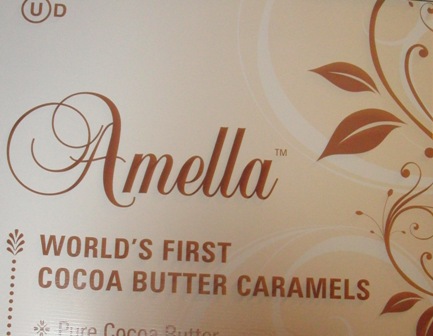 Some additional judges on the panel included representatives from Bon Appetit Magazine, Splash.com, and Barbara Hansen, online publisher and former food writer for the Los Angeles Times. All final selections were made online before the September 27 deadline at TasteTV.com, and the winners will be presented their awards at the 2012 Tasty Awards ceremony at the Egyptian Theatre, in January. For additional details visit: www.tastetv.com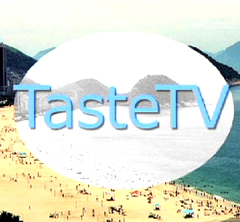 Competitors for 2011 LA Luxury Chocolate Salon awards included Choclatique, Amano Artisan Chocolate, Mignon Chocolate, Nicole Lee Fine Chocolates, Jer's Chocolates, Chocoveda, David Bacco Chocolatier, Seattle Chocolate Company, Sterling Truffle Bar, Ciel Chocolatier, Amella,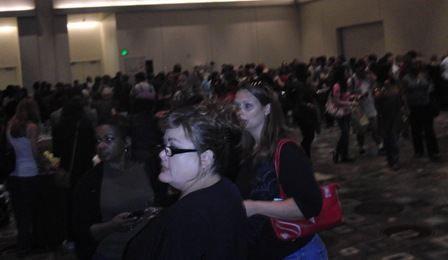 Monterey Chocolate Company, The Toffee Box, Butterfly Brittle, The TeaRoom Chocolate Company, CocoTutti, Christopher Michael Chocolates, Bootleg Chocolates, Marti Chocolatt, L'Amourette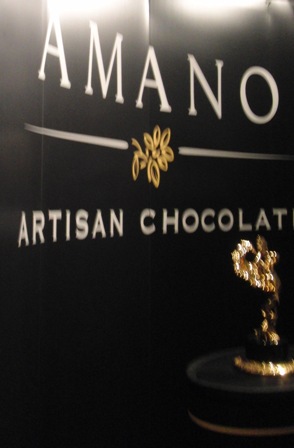 Chocolatiers, Droga Confections, Kallari Chocolate, Pacari Ecuadorian Organic Chocolate. Additional exhibitors and sponsors included Farm Fresh To You, Gourmet Blends, Precept Wine, Hearthstone Vineyard and Winery, Buena Vista Winery, Quady Winery, Alquimia Tequila, QURE Water, Trade Office of Ecuador in Los Angeles (ProEcuador), Epicurean School of Culinary Arts, The New York Times, California Green Designs, Yelp, Meetup.com, TasteTV.com, and Chocolate Television who were all there playing a unique part in the fifth Annual LA Luxury Chocolate Salon event.     
---

WOLFGANG PUCK DOES IT AGAIN?      VISIT: WWW.LAFW.COM
---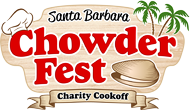 SANTA BARBARA CHOWDER FEST    
SUNDAY, OCTOBER 23, 2011 – 1:00-5:00 p.m.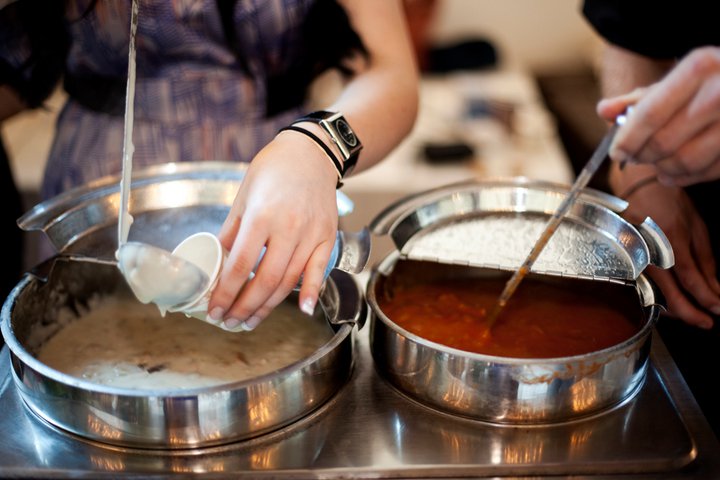 MONTECITO COUNTRY CLUB – 920 Summit Road, Santa Barbara
                      SPONSORED BY FOOD & HOME MAGAZINE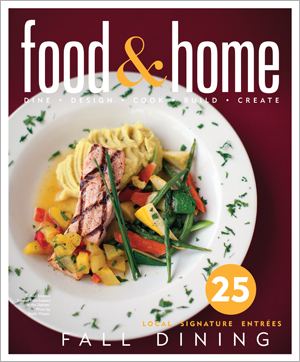 TO BENEFIT LEGAL AID FOUNDATION

Judges: Michael Cervin, Chef Edie Robertson and Chef William Bloxsom-Carter
FOR TICKETS CALL 805-963-6754      Ticket Cost: $75.00
2011 Participating Restaurants:

Cafe del Sol
Delish & Nutrish Meal Delivery
Faculty Club, University of California Santa Barbara
Museum Café
Santa Barbara City College Culinary Department
Santa Barbara Shellfish Company
Willows Restaurant at Chumash Casino
---

TANTALIZE YOUR TASTE BUDS AT THE "CHEF OF THE FEST" CULINARY SHOWDOWN 
The 8th Annual San Diego Bay Wine & Food Festival is excited to announce the return of the "Chef of the Fest" competition! Celebrated as one of the largest culinary showdowns in Southern California, the competition challenges seasoned and up-and-coming chefs in the San Diego culinary scene to prove their skills in the kitchen. Each chef will create a unique dish for a panel of judges from the American Culinary Federation and Festival Grand Event attendees to taste in hopes of winning the coveted title of "Chef of the Fest" and $50,000 in cash and prizes. The top five winners will be announced at Sunday's Wine Spectator Celebrity Chef Luncheon. To purchase tickets to both events, click here.  See www.worldwineevents.com.
---
---