Award-Winning Cuisine and International Wines
Share the Spotlight at Rosen Centre's "Vine and Dine"
Wine Dinner Series
Second Dinner in Series Features Flavors of Italy
ORLANDO (June 13, 2007) - On June 22, lovers of fine wine and cuisine will take a culinary journey to Italy without ever leaving Orlando. Rosen Centre in Orlando is celebrating the "art of the vine" and the art of award-winning cuisine with the "Rosen Centre Vine and Dine," a wine-pairing dinner series with an international flair. The four-part series explores a different region of the world with each dinner, featuring specialty cuisine perfectly paired with that region's best-suited wines.
The second dinner of the series is "Savor the Flavor of Italy," Friday, June 22 at 7 p.m. in the hotel's Everglades restaurant private dining room. The event features an evening of the best wines from the Mediterranean, with renowned wines including Santa Margheritas. Additional "Rosen Centre Vine and Dine" dates in the series are Aug. 24 and Oct. 26. Each will feature a different region and an array of wines with a five-course, prix fixe menu. The dinner is $65 per person (plus tax & gratuity). Space is limited to 30 diners. For reservations, call 407 996-9840, ext. 3602. For more information, visit www.evergladesrestaurant.com or www.rosencentre.com.
The pleasing pairings for "Savor for the Flavor of Italy" begin upon entering - guests are welcomed with a refreshing glass of Boutari Moschofilero to cleanse the palate for a night of exquisite culinary creations led by new Executive Chef Michael Rumplik and Specialty Restaurant Chef Fred Vlachos.
The salad course features a tomato and buffalo mozzarella tower served with tomato water and balsamic drizzle, followed by an appetizer of Carpaccio, thinly sliced tenderloin of beef served with mustard aioli, grated parmesan, capers and drizzled with truffle oil. Both courses are paired with a crisp Santa Margherita Pinot Grigio. A pasta course features Gnocchi Gorgonzola, paired with a ruby red IL Poggione Rosso di Montalcino. For dinner, the mouth-watering Veal Saltimbocca with Prosuitto de Parma, sage and light garlic demi glace is enhanced with an elegant and supple Ca' Marcanda Promis by Gaja. Topping off the delectable meal is a dessert of Zabaglino and Fresh Fruit, combined with a delicate, sparkling Santa Margherita Prosecco.
Rosen Centre has received Meetings & Conventions' prestigious Gold Platter Award, which is given to select properties that demonstrate creative and culinary excellence. The hotel recently won additional highly respected industry awards, including the Gold Key Award from Meetings & Conventions, Merit and Distinction Award from Medical Meetings, the Paragon Award from Corporate Meetings and Incentives, the Inner Circle Award from Association Meetings and the Planner's Choice Award from VNU/Meeting News. Last year, Rosen Centre also received the prestigious Gold Key Award and Gold Platter Award from Meetings & Conventions magazine and the Pinnacle Award from Successful Meetings.
Just minutes away from the Orlando International Airport and the area's most popular theme parks and attractions, Rosen Centre is located at 9840 International Drive, Orlando, FL 32819. It offers 106,000 square feet of sophisticated meeting space, which includes a 35,000-square-foot Grand Ballroom. Rising 24 stories, Rosen Centre features 1,334 deluxe guest rooms. Amenities include a full-service concierge desk, high-speed Internet access in all guestrooms, off-site airline check-in and a TSA approved remote skycap service that allows guests to receive their airline boarding passes and check their luggage directly from the hotel. Guests of Rosen Centre enjoy six restaurants and lounges, as well as the Body & Sol Spa, a newly renovated fitness center featuring state-of-the-art equipment, a heated tropical pool and lighted tennis courts.
For more information, visit www.rosencentre.com or call (800) 800-9840.
---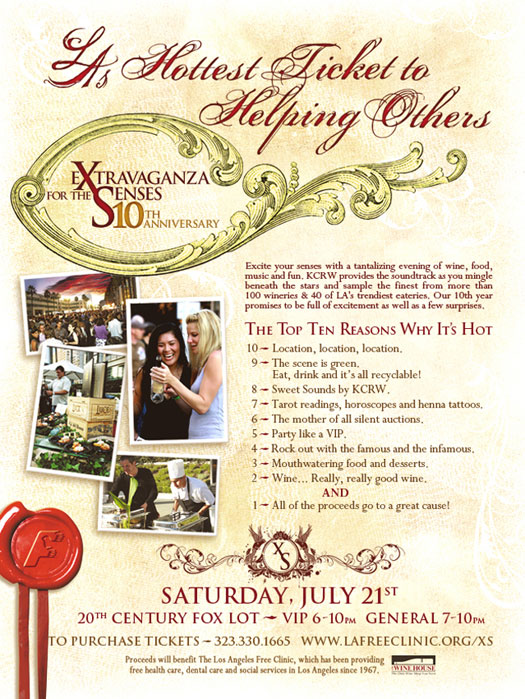 ---
PINK TACO RESTAURANTS

Los Angeles – Pink Taco restaurants have a "Without Borders" attitude; it's a place where you can enjoy authentic Mexican cuisine in a casual, yet highly stylized environment. The food's quality and vibrant presentation sets the tone for the restaurants, and while taste is of the utmost importance, Pink Taco also believes that guests' sensory experience can only be improved with great music, exotic decor, and the spiciest staff in town!
"Pink Taco was born out of the Hard Rock Hotel & Casino, built on having fun," says Chairman and CEO Harry Morton. "The design and attitude convey an East L.A. cantina, sex, loud rock n' roll, anti-establishment, Mexican vibe and Cali-low rider all mixed together creating a unique dining experience."
Pink Taco's foundation comes from its authentic cuisine, which draws from its traditional Mexican culinary roots and has been perfected by Executive Chef Nathan Slattery. Slattery concentrated on honoring classic Mexican dishes while updating them with a fresh twist and elegant presentation – all while remaining committed to using only the finest ingredients available. When guests arrive at any Pink Taco, they are greeted by the refreshing site of handmade tortillas, cooked daily on the restaurant's rotating grill. The high-quality ingredients used in Pink Taco's food preparation, combined with the Chef Slattery's creative culinary techniques produce a final result that is as satisfying as it is invigorating. While Mexican food lovers will crave traditional menu items like tacos and enchiladas, they are sure to find new favorites in best-selling dishes like the namesake pañuchos (Pink Tacos), sabana de pollo and the Mexican Baby Back Ribs.
Also a favorite of Pink Taco guests are the irreverent, kitschy Mexican design elements found in each location like funky murals, punched tin star-shaped light fixtures, antique Gothic crosses as well as rustic barnwood walls and floors. Each location of the Mexican eatery also incorporates design elements from the local culture such as neon signs (Las Vegas), Southwestern style (Scottsdale), and open-air outdoor patio spaces (Los Angeles).
The newest Pink Taco restaurant, opening June 2007 in Los Angeles, will be located on the top level of the newly renovated Century City Mall, overlooking the recently landscaped Santa Monica Boulevard. Its outdoor patio will feature fire pits and exterior walls in Pink Taco's signature hot pink.
In June 2006, Morton opened Pink Taco Scottsdale, situated in a prime location within the new Scottsdale Waterfront development, an 11-acre residential, retail and office development located along the northern banks of the Arizona Canal in downtown Scottsdale. Pink Taco Scottsdale has been recognized by AOL City Guide as Phoenix's "Best Mexican Restaurant" and by the Phoenix New Times as having the city's Best Signature Dish.
The original Pink Taco restaurant opened at the world-famous Hard Rock Hotel & Casino, Las Vegas on May 7th, 1999 and has been a local favorite ever since. A true hot spot, Pink Taco Las Vegas is frequented by sexy young Hollywood starlets, rock star royalty and jet setters from around the globe. It's even appeared in an episode of HBO's hit series, Entourage.
With the opening of Pink Taco Los Angeles, Harry Morton will kick off an ambitious expansion plan, bringing his authentic Mexican restaurants to cities across Southern California, the West Coast and, eventually, the entire United States. The Morton family's restaurant philosophy is something Harry feels will bring all his Pink Taco restaurants similar success: deliver a quality product, at a great price, in an amazing environment, with the best service available.

PINK TACO, LLC
Harry Morton, Pink Taco's Chairman and CEO, comes from a family with profound experience in the restaurant industry. His grandfather (Arnold J. Morton) and father (Peter Morton) have both launched and built impressive chains of restaurants throughout the world, and Harry has learned first-hand what kind of work it takes to accomplish such goals. Harry's intrinsic business knowledge is founded in his years spent working in his father's Hard Rock Hotel & Casino, Las Vegas – in addition to managing the Marketing of his father's hotel, Harry was instrumental in overseeing the design, construction and management of The Hard Rock Hotel's immensely successful nightclub, Body English.
Blake Rudman, recently named President of Pink Taco, L.L.C., has an extensive background in the restaurant industry. He formerly served as the director of New Concept Development for Real Mex Restaurants, where he oversaw the national expansion of the El Torito Grill. Prior to working with

Real Mex Restuarants, Rudman was a part of the Rosa Mexicano restaurant organization, where he was instrumental in streamlining operations for the New York-based Mexican eatery.
Spencer Villaseñor, Vice President of Marketing and Public Relations, has been on staff with Pink Taco restaurants since its founding. Prior to joining the Pink Taco executive team, Villaseñor was Public Relations Manager for Peter Morton's Hard Rock Hotel & Casino. Before teaming up with the Morton family, he was a Corporate Publicist at PMK/HBH, working on such accounts as AOL, Microsoft's XBOX and Reebok.
Nathan Slattery, Pink Taco's Executive Chef, was brought to Pink Taco in 2007 to reinvent the traditional Mexican menu. Slattery trained in the Le Cordon Bleu program at Scottsdale Culinary Institute before moving back to his native Ohio in 2002 to create the menu for Jag's Steak & Seafood, voted best in Cincinnati that year. Before joining Pink Taco, L.L.C., Slattery was Executive Chef of the Rosa Mexicano restaurants, overseeing openings in Palm Beach, Florida and Atlanta, Georgia.
For more information on Pink Taco, please visit www.pinktaco.com.
---
Fiesta Del Tlaquepaque Celebrates
Mexican Independence Day
Fun for the Whole Family at Tlaqupaque's Arts & Crafts Village
The 34th Annual Fiesta del Tlaquepaque will take place at Tlaquepaque on Saturday, September 8th, 2007 from 10 a.m. to 6 p.m. This traditional celebration began shortly after Tlaquepaque opened its doors in 1972.
The conceptual history of Tlaquepaque is truly a story of creator Abe Miller's love for beauty and perfection. Under the influence of the lively creative arts scene in Mexico, it struck him that Sedona was a natural location for a living arts community.a village where artisans work out in full view and live on-site as well. It worked in Mexico; it could work here. He'd call it Tlaquepaque after the colorful Mexican city on the outskirts of Guadalajara. Tlaquepaque is a word from the Nahuatl Native Indian language - the ancient language of the Aztecs meaning the "best of everything".
The ambiance of Tlaquepaque combined with the festive atmosphere of strolling mariachis transports visitors to another place and time that is unmatched in the Southwest. Throughout the day the celebration in honor of Mexican Independence Day will feature the sounds of Nosotros, roaming mariachi group Mariachi Colonial, and the Flamenco music and dance of Mosaico Flamenco. There will be a variety of artists demonstrating their artwork in the courtyards throughout Tlaquepaque.
For children of all ages, Magical Michael Steele will perform his entertaining magical tricks along with his yo-yo demonstrations. Face painting and balloon artwork will also be created for the young at heart.
Traditional food and refreshments will be available from Tlaquepaque restaurants El Rincon Restaurante Mexicano, The Secret Garden, Rene at Tlaquepaque and Oak Creek Brewery & Grill.
Free shuttle service will run from 10 a.m. to 6:00 p.m. between Tlaquepaque and the Uptown municipal parking lot located on Apple between Jordan and Highway 89A. Admission to the event is free. Join us for a truly festive occasion.
"The Art and Soul of Sedona," Tlaquepaque is the home to more than 40 shops and galleries and four restaurants, visited by more than one million tourists each year. For more information, please contact Tlaquepaque at (928) 282-4838 or www.tlaq.com.