PLANET DAILIES AT THE GROVE
Planet Dailies, located at 6333 W. 3rd Street, is a de je vous of Planet Hollywood in LA. Planet Dailies is on a mezzanine at the Original Farmers Market. No more Hollywood decor glitz, but the focus remains on the great American chic accompanied by mixology masterpieces. The menu offers a Chinese section, a pasta section, deli section, vegetarian favorites, pub specials, pizza creations and more. Its a something for everyone offering, including a shake made with chocolate animal cookies from Dylan's candy bar.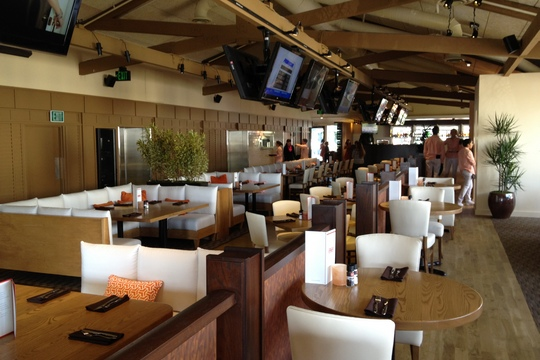 Cocktail delights prepared at two bars, it seems more about the cocktail. Salvatore Calabrese insired cocktails creates a focus on mixology. The menu offers a variety of great cocktails, including non-alcoholic cocktails. The crowd is what you would expect, hip twentysomething darlings who love to drink anything new. This place ios a great addition to the Original Farmers Market, and parking is plentiful. For reservations call 323-370-6560.
---