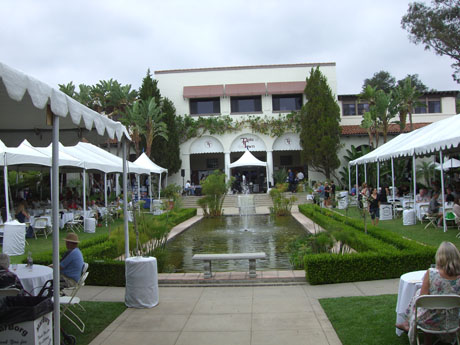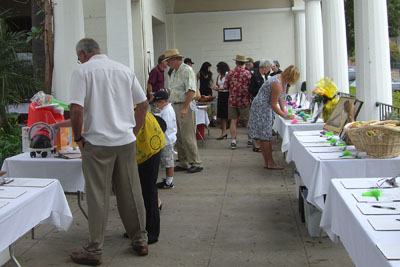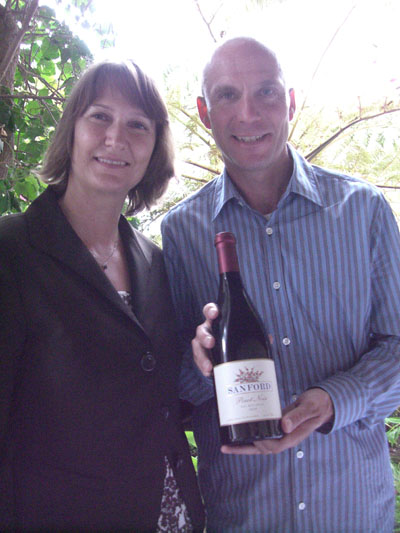 TASTE OF THE TOWN
Santa Barbara Food & Wine Lovers Support Arthritis Foundation
by Bonnie Carroll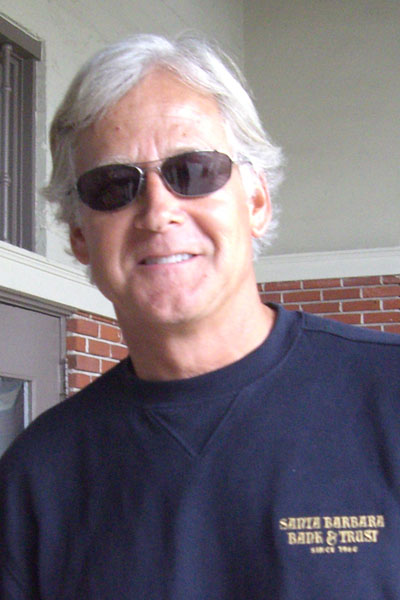 The 28th Annual Taste of the Town, supporting the Arthritis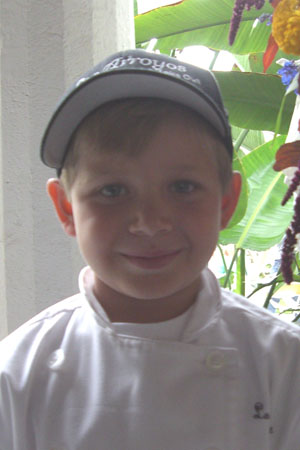 Foundation and held in the beautiful Riviera Gardens in Santa Barbara, was a dream setting straight out of the Great Gatsby, with all the right people bidding on desired items, and the best restaurants and wineries in the surrounding area preparing and presenting delicious samples to guests traveling around the atrium square. Eighty restaurants and wineries provided savory tastes and sips, and live music complimented the lovely afternoon event. A live and silent auction gave guests wonderful ways to give to the Arthritis Foundation, and get great items to take home.
Restaurants and wineries participating this year included: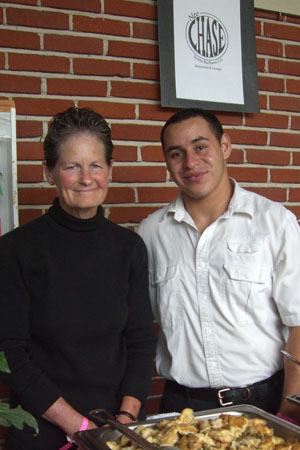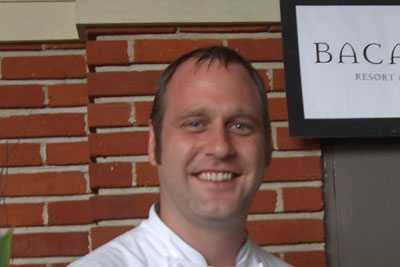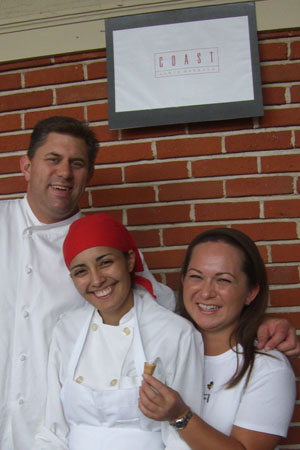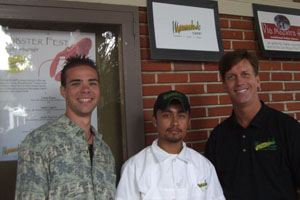 Ballard Inn Restaurant, Beachside Bar & Grill, Bella Dolce, Ca' Dario Ristorante, Café Luck, Caribbean Coffee, Chef Karim's, Moroccan Restaurant, Coast Restaurant & Bar, Crocodile Restaurant, Crushcakes Cupcakery, Elements Restaurant, Emilio's Ristorante, Epiphany, The Faculty Club at UCSB, Fresco Café, Green Star Coffee, il fustino, Jade Restaurant, Los Agaves, Los Arroyos Mexican Restaurant, Louie's California Bistro, Marmalade Café, Michael's Catering, Mirabelle Inn & Restaurant, Neo Chase Restaurant & Lounge, opal restaurant & bar, Outback Steakhouse, Pacific Beverages, Petros, Piatti, Pierre Lafond, Renaud's, Ruth's Chris Steak House, Shepherd's Salad, Miro at Bacara Resort & Spa, Square One, Sweet Buttercup Cupcakes, Via Maestra 42, Vineyard House, Zaytoon.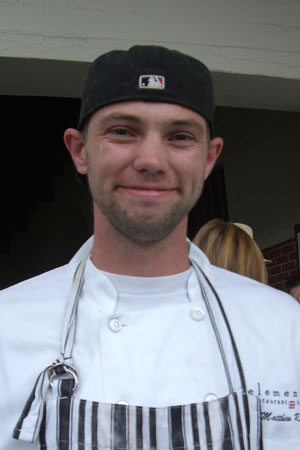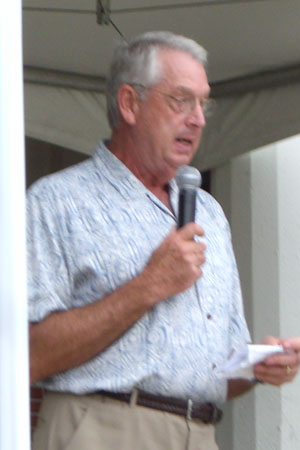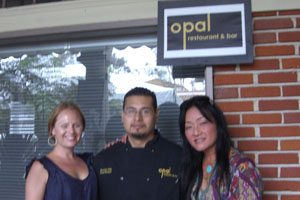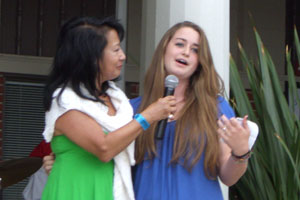 Jaffurs Wine CellarsLaetitia Winery, Lucas & Lewellenineyards, Mandolina Wines, Melville Winery, Mosby Winery, Pierre Lafond Winery, Qupe Wine Cellars, Rancho Sisquoc Winery, Rideau Vineyard, Robert Hall, Roblar Winery, Sanford Winery & Vineyards, Santa Barbara Winery, Stearns Wharf Vintners, Summerland Winery, Tolosa Winery, Ventena Vineyards, Whitcraft Winery, William James Cellars, Adelaida Cellers, Alma Rosa Winery & Vineyards, Au Bon Climat, Au Bon Climat
Babcock Vineyards, Beckman Vineyards, Bedford Thompson Winery & Vineyard, The Brander Vineyard, Bridlewood, Buttonwood Farm Winery, Clendenen Family Vineyards, Coastal Winery, Cottonwood Canyon Vineyard, Curtis Winery, Daniel Gehrs Wines, Dierberg Vineyards, Eberle Winery, Fess Parker Winery & Vineyards, Giessinger Winery, Gleason Refugio Winery, J. Kerr Cellar.
---
Chocoholics Anonymous at Swissôtel Chicago
                       Celebrate a Weekend When Calories Don't Count
What's better to cure the end of summer blues than massive amounts of chocolate? Top Chicago hotel Swissôtel Chicago is offering package called The Chocoholic, presenting guests with a one-of-a-kind chocolate experience.
In addition to overnight accommodations in one of Swissôtel Chicago's newly renovated guest rooms, guests will receive warm brownies and hot chocolate for two and made-to-order chocolate fondue at The Lobby Lounge at Swissôtel Chicago. Served in traditional fondue style, the Toblerone Fondue arrives in a pot with bananas, pineapple, strawberries, marshmallows and pound cake to dip into the Swiss almond honey chocolate.
The package also includes two tickets for the Chicago Chocolate Tour, a 2 ½ hour guided walking and tasting tour of select chocolate shops and cafes. The tour encompasses a fine chocolates education and Chicago secret chocolate treasures.
In addition, Swissôtel Chicago will host two VIK (Very Important Kid) events for pint-sized chocolate lovers. On October 3 from 10:00 – 11:30 a.m., Pastry Chef Mary will teach VIKs how to make and bake the perfect Halloween brownie. On December 19 from 10:00 – 11:30 a.m., Pastry Chef Mary with demonstrate how to make holiday brownies. Both VIK events are free and open to the public, but reservations are required so call 312-268-8110 to reserve a spot.
The package is available October 2 through January 31, 2010. Rates start at $249 in October, at $229 in November and at $189 in December. Please let me know if you would like additional information.
---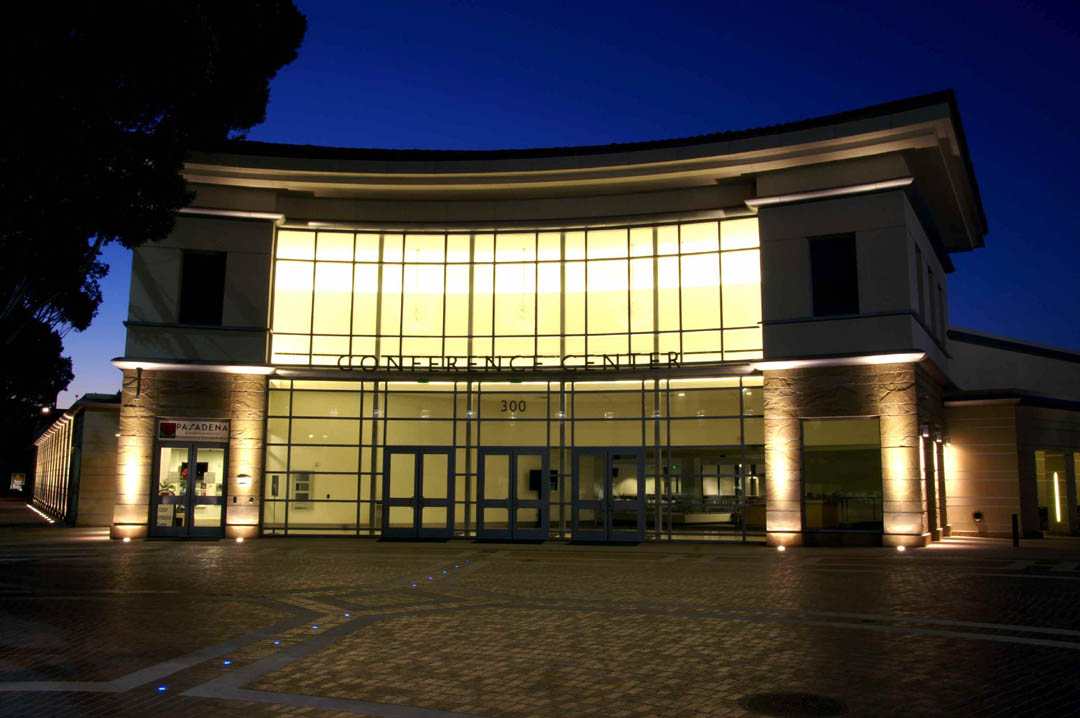 The 3rd Annual LOS ANGELES LUXURY CHOCOLATE SALON
Sunday October 11th, 2009
11:00am - 5:00pm
Adults: $25 (Door), $20.00 (Advance)
LAChocolateSalon.com
The Pasadena Center
300 Green Street
Pasadena, CA 91101


---