---
The Rocco Forte Collection's newest property, The Augustine in Prague
is taking bookings for 14 May onwards.
Created from a set of seven buildings, including the 13th century St Thomas's Monastery, The Augustine's beautiful historic features have been restored and crafted into the hotel's design.
Located in the picturesque Malá Strana district, the 101-bedroom property, including 16 suites, boasts magnificent views of Prague Castle, St Thomas's Church and monastery courtyard.
Completing this invigorating mix is a serene spa and hamam, cutting edge gym, the choice of two original bars and The Monastery restaurant.

Be one of the first to experience this truly unique and special place.

Book now our discovery offer.
---
Enjoy Sundays In The Clouds With Brunch Atop Reunion Tower
Five Sixty by Wolfgang Puck Launches Sunday Brunch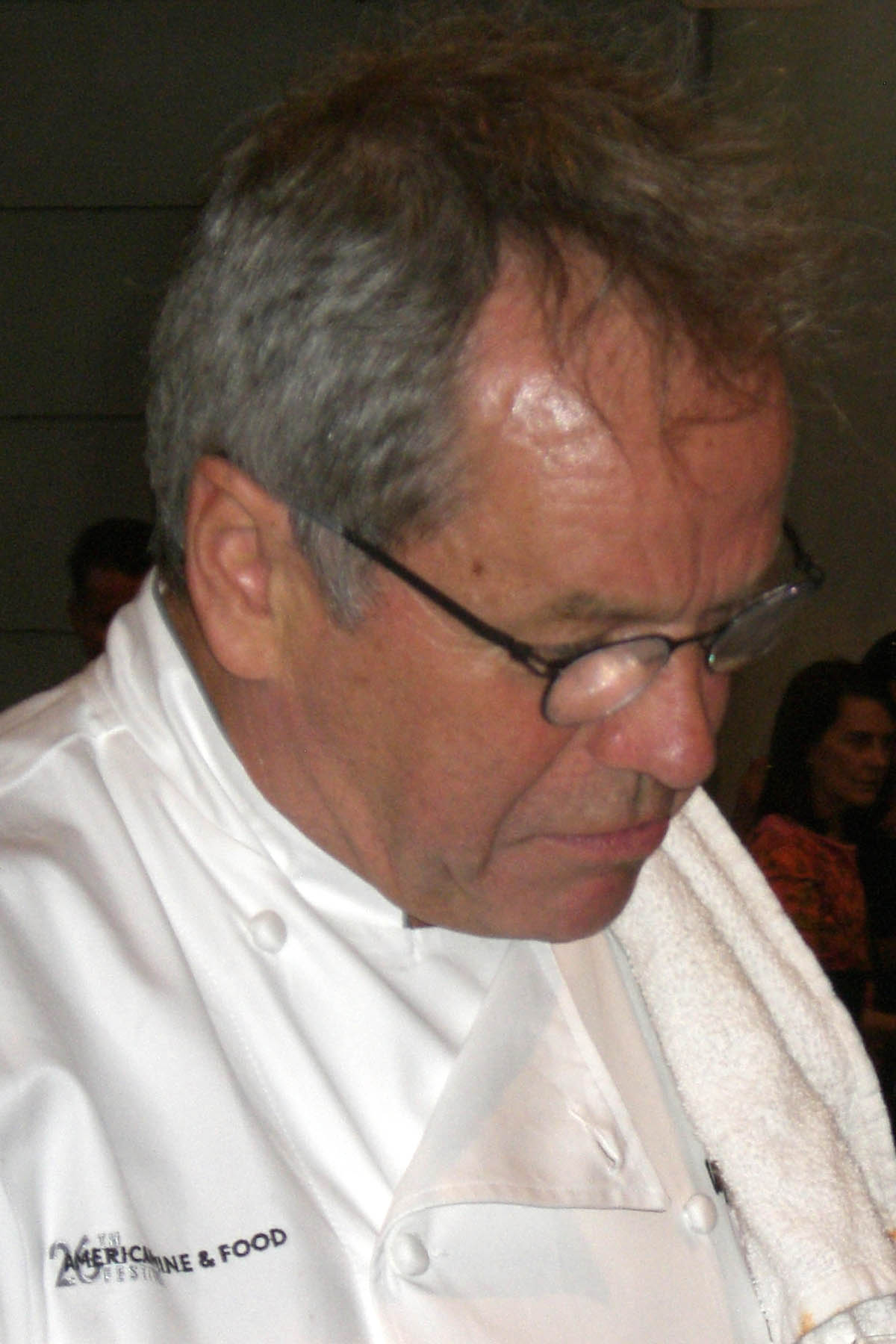 Dallas' hottest new restaurant is serving up exciting news that has brunch-goers looking up. On Sunday, March 15, Five Sixty by Wolfgang Puck began Sunday brunch service.

Brunch runs from 11:30 a.m. to 2:30 p.m. each Sunday. Diners can experience a traditional brunch menu with an Asian-flare created by Executive Chef Sara Johannes. Signature dishes guests can enjoy, while admiring the 360 degree view of the city below, include Eggs Benedict, Wolfgang's way, with jumbo lump crab cakes and Old Bay-infused hollandaise sauce; Wild Huckleberry Pancakes with Vermont Maple Butter; an "American style" Kobe Burger with smoked onion marmalade and herb aioli; a Dim Sum assortment including pork dumplings, spare ribs, shrimp shu mai and lobster spring rolls; and the famous Lobster Club with bacon vinaigrette on toasted walnut bread. Brunch is $38 per person and includes a choice of a starter and main entrée.

Five Sixty, Wolfgang Puck's debut fine dining restaurant in Dallas, celebrated its grand opening on February 10, 2009, following a $23 million renovation. Lead designer EDG Interior Architecture + Design created a modern and sophisticated space, combining structural materials, such as floor-to ceiling windows and metal fixtures, with warm, natural elements like mesquite hardwood floors and contemporary furniture upholstered in mohair, velvet and leather. The balanced ambiance is perfect for enjoying the end of the weekend and taking in the breathtaking Dallas scene from 560 feet above the ground.

Five Sixty is open Tuesday through Saturday for dinner and Sunday for brunch. The dining room is open Tuesday through Thursday from 5:30pm to 10pm, Friday and Saturday from 5:30pm to 11pm, and Sunday from 11:30am to 2:30pm. The bar and lounge are open Tuesday through Thursday from 5pm to 11pm, and Friday and Saturday from 5pm to 12am. www.wolfgangpuck.com
---

 

MAGNOLIA Hollywood Owners Ron Marino And Laurie Mulstay
Open Their Second MAGNOLIA In Downtown Los Angeles
On The Historic Block Of 9th Street And Figueroa

Ron Marino and Laurie Mulstay open Magnolia in Downtown Los Angeles located at  825 W. 9th St. Magnolia Downtown is the fourth business for the LA-based entrepreneurial pair, who also own Magnolia and The BAR in Hollywood and CHLOE in Santa Monica.

With their great vibe, classic American menu, unpretentious style and staff, and mid-range prices, Magnolia presents a refreshing concept to the Downtown area.  Magnolia will cater to the growing number of Downtown residents as well as the many business professionals in the financial and fashion districts, and will serve as an ideal lunch spot, a great place to grab drinks after work, or dinner following a Lakers game. Magnolia Downtown is conveniently located near the Staples and Convention Centers, Disney Concert Hall and LA Opera.  

Executive Chef Richard Crespin, formerly of Gordon Ramsay and Jean Georges, will continue to oversee the menu for both Magnolia locations.

The owners, in collaboration with Meyer Davis Studios in NYC, designed the Magnolia Downtown décor. The space features similar components to its Hollywood location including the subway tile, comfy leather banquettes, white marble bar, a lounge area for drinks and appetizers and outside patios.  

"The décor, menu, and attentive staff are simply the foundation for what we are confident will be the perfect compliment to the growing community that is Downtown Los Angeles.  We are very excited to be a part this community," says Marino.

Magnolia Downtown opened Monday, March 16th, and will operate 7 days a week serving the classic Magnolia menu, with a full bar and specialty cocktails.  The full menu is available "To Go" and delivery within a few blocks will begin shortly thereafter.  


---

PETROSSIAN PARIS TO DEBUT REMODEL FOR 20TH ANNIVERSARY IN WEST HOLLYWOOD
International Boutique Presents Fine Foods and Casual Dining as Affordable Indulgence
Armen Petrossian, owner of Petrossian Paris, the international brand synonymous with the world's finest collection of caviar products, has announced he will unveil the remodeled West Hollywood location in early April, 2009 to celebrate the boutique's 20th anniversary on the west coast.   The retail boutique and café space centrally located on the Avenues of Art & Design on Robertson Boulevard in West Hollywood has nearly completed a major renovation resulting in a sleek environment and expanded space conducive to shopping of fine foods, gifts and gatherings for casual, reasonably priced, elegant dining.
For nearly 80 years, Petrossian Paris has been recognized as the foremost purveyor of fine caviar from the Caspian Sea.  Today Petrossian has introduced a variety of products – including its superior selection of domestic farmed and sustainable caviar – to its customers, offering products that fit every gourmet's budget for fine foods.
Mr. Petrossian is convinced that caviar has a place in today's unpredictable consumer market.  "Over 85% of the caviar sold in the United States is California raised in eco-friendly and sustainable environments," says Petrossian.  "Here's a small indulgence that no longer requires splurging since American caviar is now affordable and a way to support the California economy.  And, in our time of uncertainty, we all need a moment of pure pleasure – what can bring one more satisfaction than a taste of caviar?"
Los Angeles designer David Davis of Studio Davis has greatly enlarged the interior space to provide separate entrances and dedicated space for the café and the adjacent retail boutique.  The casually elegant café will serve a daily menu with several dishes showcasing the Petrossian caviar collection.  Average check per person will begin around $20 and range to around $75 for dishes with caviar.  An extensive list of imported and domestic fine wines and champagnes as well as 32 wines / champagnes by the glass will be offered in the café and the more informal retail boutique.
Petrossian's retail market offers a wide array of fresh and packaged fine foods – smoked sturgeon, salmon and other specialty fish, and a comprehensive selection of artisanal condiments, pate, chocolate, candies, teas, coffee and jams.  A stunning collection of culinary, serving table gifts and other packages will be on display for purchase.  All products can be custom selected for gift packages and home deliveries.
Petrossian Paris was founded by Armenian brothers Melkoum and Mouchegh Petrossian.  The fine foods import company first introduced caviar to Paris, and the world, in the early 1920's. Today, the Petrossian family owns and operates its boutiques, restaurants and cafes in Paris, Monte Carlo, New York, Las Vegas and West Hollywood. Visit: www.petrossian.com.
---
---