CENTRAL EUROPEAN TOURISM LEADERS HOST MONTAGE LUNCH
by Bonnie Carroll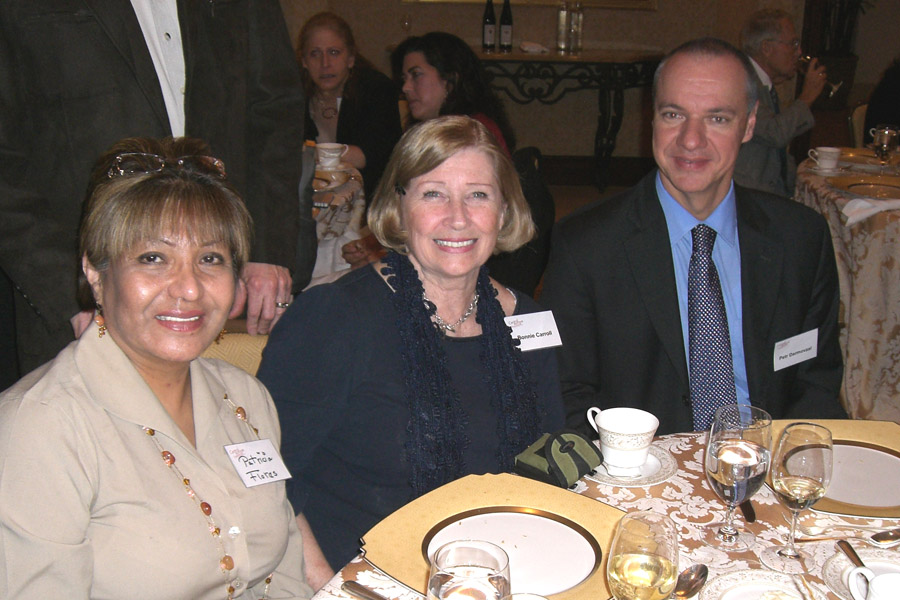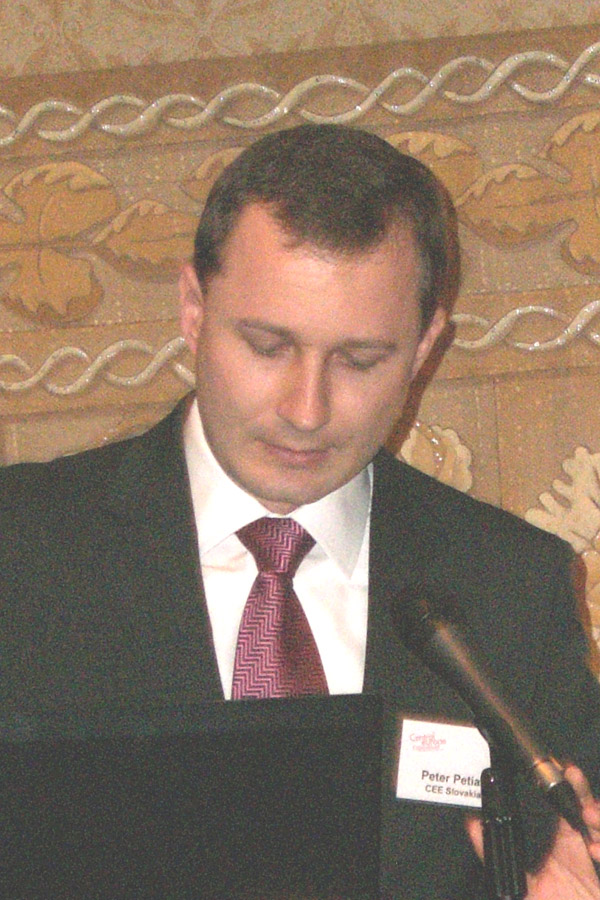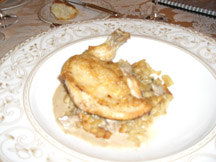 A group representing Central European tourism and government official representatives hosted a delightful lunch for Los Angeles area travel writers at the Montage Hotel in Beverly Hills, where 2010 highlights were shared via film on exciting upcoming events and special tourism attractions in Central Europe. It will be an exciting year for (CEEf): more than 20 years after the reunifications of Germany, the Velvet Revolution in the Czech Republic and the fall of the Iron Curtain, the region is buzzing with one event highlight after another. 
Valuable information on Austria, Slovakia, Germany, Poland, Czech Republic, and Hungary was shared while guests enjoyed the best in German wines and Central European cuisine.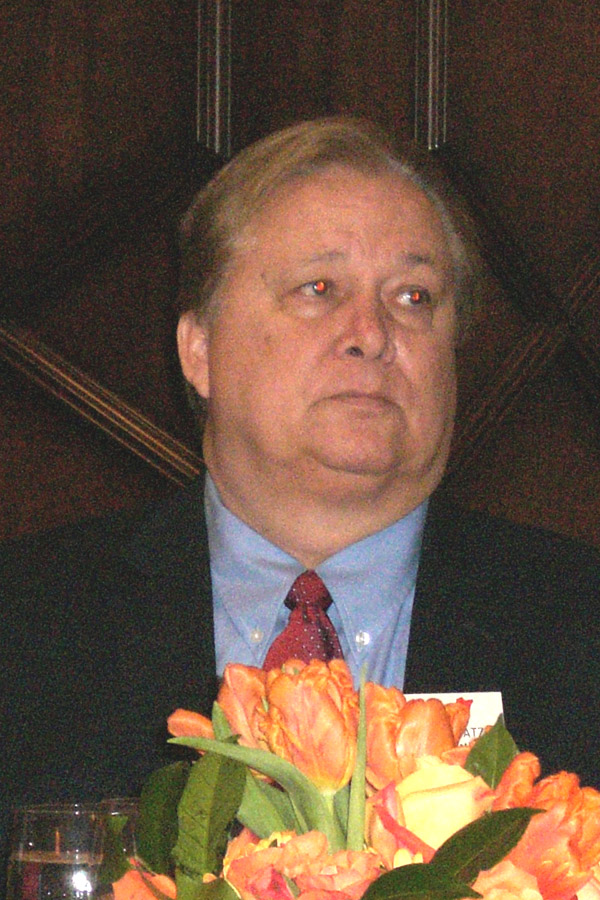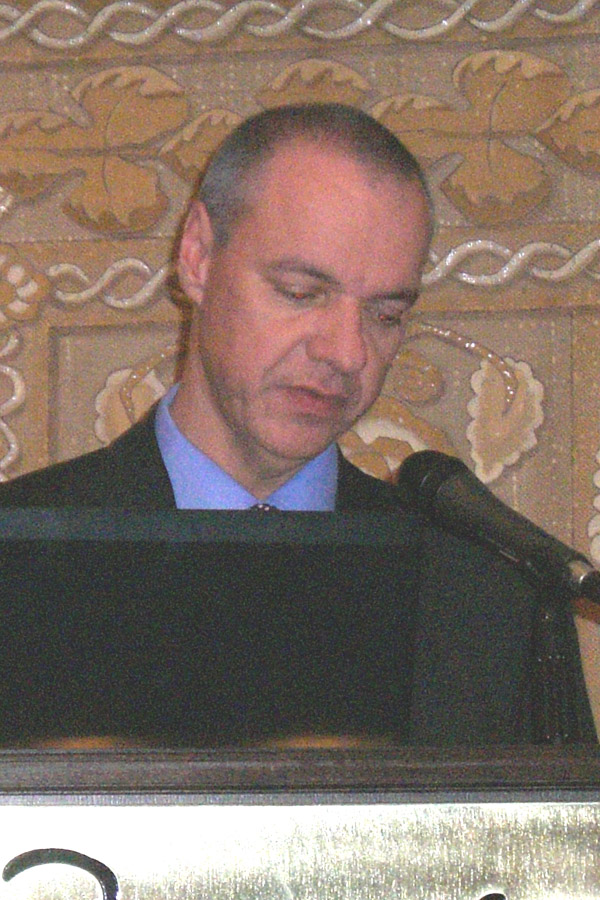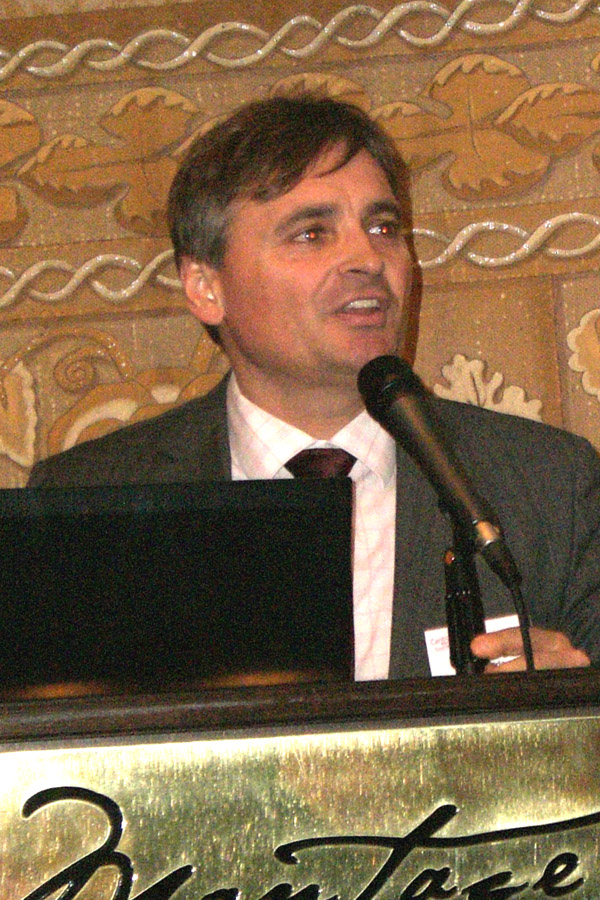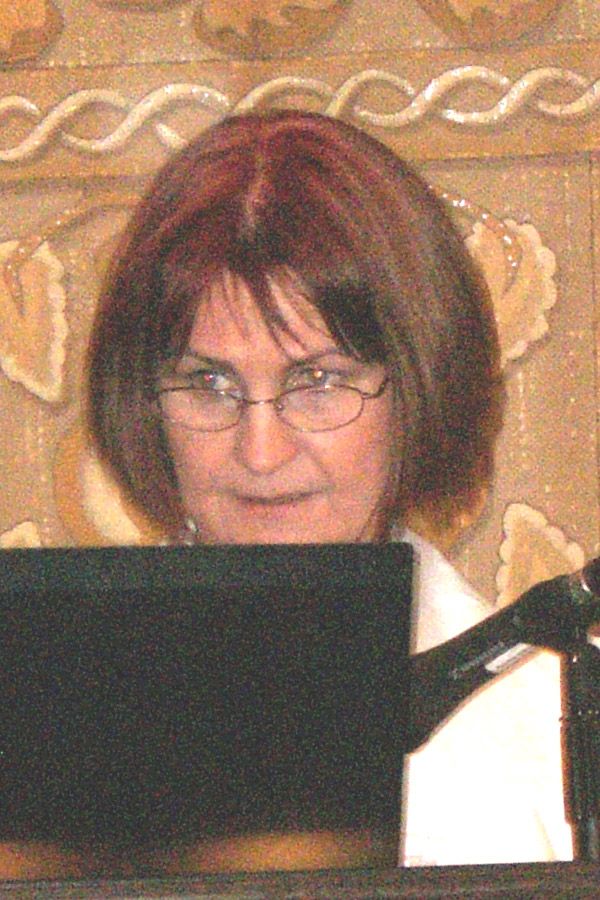 Tourism representatives included Peter Gomori, Director, North America, Hungarian National Tourist Office, Maggie Burnside, Sales Coordinator West Coast, Germany, Andrea Liskova, Media Relations, CzechTourism, Petr Darmovzal, Counsul Commercial, Consulate General of the Czech Republic, Peter Petian, Head of the Commercial and Economic Section, Embassy of the Slovak Republic, and Kirsten Schmidt, Director of Public Relations, Berlin Tourism.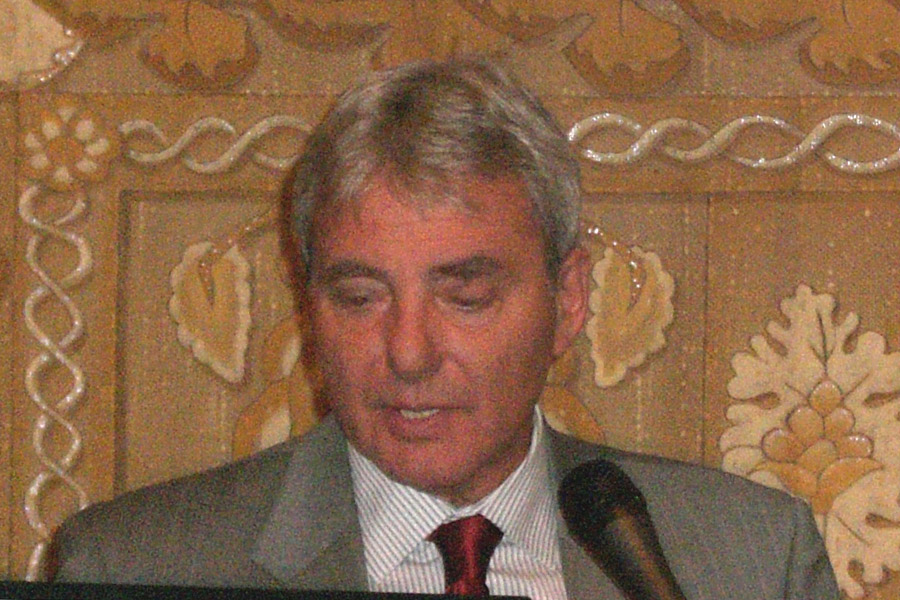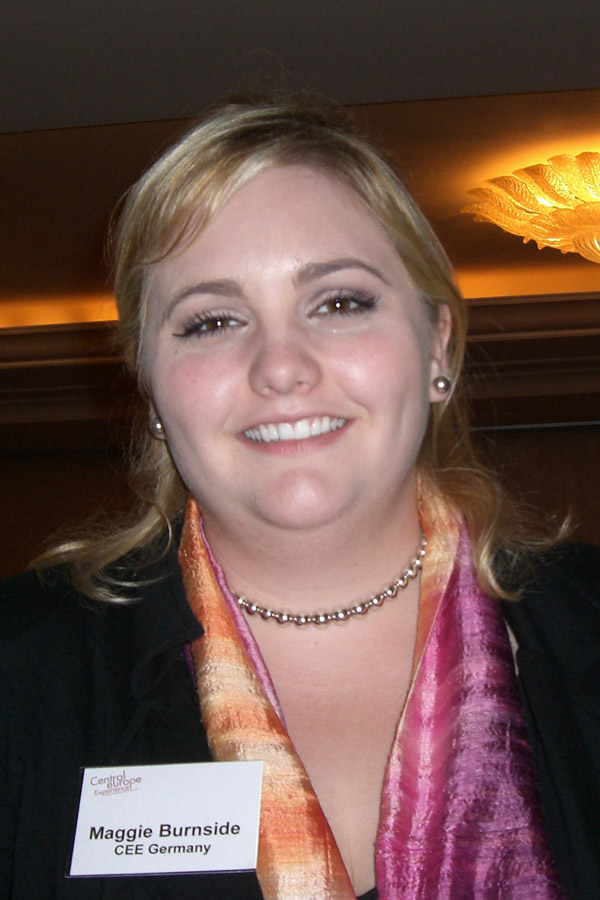 For additional information visit: www.gotocentraleurope.com.
---
A Greener Natural Products Expo West/SupplyExpo
    March 11-14, 2010 - Anaheim Convention Center
New for 2010 – Natural Products Expo West/SupplyExpo will not be mailing badges.

As part of the greening initiatives at Natural Products Expo West/SupplyExpo we will not be mailing badges prior to the show. This will save on the physical resources used in producing envelopes, badge holders and other printed materials, in addition to any environmental impacts connected with the modes of transportation associated with mailing badges to 50,000 exhibitors and attendees.
For your convenience badges will be available for pick up onsite in the following locations:

• Ballroom, Level 3
• Hall A Lobby
• Hall E Lobby
• B/C Breezeway (move in only)
• Angel Stadium Parking Lot
In 2010 we will not be producing a printed Buyers' Guide for Natural Products Expo West/SupplyExpo
Keeping our carbon footprint top of mind, we have decided to produce a Show Directory Map instead of a printed Buyers' Guide. This change will save over 7 million sheets of paper. Click here for more information.
Why are we producing a Show Directory Map instead of a Buyers' Guide in 2010?
Our commitment to the environment and lessening our impact on the earth and its resources is top of mind in our decision to change from the printed Buyers' Guide to the much smaller yet still informative Show Directory Map.
---
Oregon's New World Truffles Gain National Recognition


From Gastronomic Summit, Blackberry Farm

 

Oregon truffles will be celebrated nationally by the renowned Blackberry Farm during a culinary event Feb. 5 through Feb. 7.

 

Leslie Scott and Charles Lefevre of the Oregon Truffle Festival and New World Truffieres will join Executive Chef Rocky Maselli of Marché Restaurant in Eugene, Ore., as Ambassadeurs de truffe, bringing their beloved ingredient to the American Southland. This event will follow the anticipated success of the Fifth Annual Oregon Truffle Festival Jan. 29 through Jan. 31.

The convergence of the Pacific Northwest and the American South will inspire a heavenly melding of cuisines and philosophies that champion the seasonal and the farm-raised.  "The chefs and artisanal food producers who have gathered at the Farm are not cooking from recipes or trends.  Rather, they are studying what the land offers each day with one thing in mind: to help the food be what it wants to be and to use that essence to create a dish that expresses a particular place on a particular day," says Chef Sam Beall of Blackberry Farm.

This responsive way of treating ingredients has earned Blackberry Farm recognition as a leader in gastronomic excellence from such culinary and hospitality organizations as Relais and Chateaux, Relais Gourmand, Gourmet magazine, and Zagat.

The Farm's achievement in connecting culinary experiences with social value is what links it with the truffle supporters of Oregon. Leslie Scott, managing partner of the Oregon Truffle Festival, makes it her mission to link the beauty of Oregon's bounty with the social aspects of rich experiences, relationships and lasting memories. Her commitment to authenticity and conviviality create an atmosphere where far more than food is being shared.

"There is nothing more authentic than fresh, seasonal food being enjoyed by all kinds of people around the table.  We want our guests to understand not just the connection of farm-to-table but how those connections and relationships create culture and build community.  That Oregon has such fantastic native culinary truffles to warm us during the winter months gives us something to look forward to celebrating every year," says Scott.

The weekend will showcase the celebrated fungi through a mélange of educational events and experiences led by mycologist Charles Lefevre - whose truffle trees are planted at Blackberry Farm - and Blackberry Farm's truffle dogs and their trainer, Jim Sanford. Saturday culminates in a truffle dinner with an exceptional menu prepared by Rocky Maselli and chefs from Blackberry Farm, paired with outstanding wines from Oregon winemaker Josh Bergstrom of Bergstrom Wines.

The Blackberry Farm event is sure to represent a leap in culinary prestige for Oregon and its New World Truffles since it follows the internationally recognized Oregon Truffle Festival and places them prominently on the national stage of gastronomic eminence. It will be a benchmark sure to hasten the fruition of Oregon and North America's emerging truffle industry.

 
---
JADE MOUNTAIN, ST. LUCIA
ANNOUNCES ITS 2010 SPECIAL CULINARY FESTIVALS
JADE CUISINE EXPLORES ITS REGIONAL CUISINE
St. Lucia's JADE MOUNTAIN will celebrate several food festivals in 2010 brought to you by consulting Chef, Allen Susser, and his team. He will explore the versatile and delicious local fruits and ingredients growing right in the resort's backyard.

The 2010 CULINARY EVENT DATES are as follows:

April 9, 10, 11 - Cooking in Paradise extols the "The virtues of a locally grown Caribbean cuisine." During these three delicious days participants will have guided expeditions to the reservoir, an in-depth Tropical Fruit work shop, walks into nearby local town of Soufriere viewing St. Lucia's exotic markets, tasting tours of Jade Mountain's own Organic Garden at Emerald Estate, and of course a cooking class by Chef Allen. And there is plenty of fruit sampling at picnic and grilled lunches, tropical fruit stations. Event ends with a Champagne Mango cocktail and buffet brunch at the neighboring Anse Mamin Beach followed by a tour of the historical plantation and the local fruits and spices that grow there.

June 11, 12, 13 – Mango Madness or 1001 Things You Could Do To A Mango Before You Die is a yearly favorite. Chef Allen Susser, who is the author of a Mango cookbook and the definite authority on mangos, will host the event personally. He and his team, celebrate the many varieties of mangos available in St Lucia. The activities include a mango chutney work shop, mango cocktail party, Mango tasting and demonstration Mango Madness cooking class- the highlight being the "Night of 1000 Mangos" dinner at the Jade Mountain Club. Participants in the Mango Madness will join in mango field trips to the resort owned organic and historical plantations of Anse Mamin and Emerald. The farewell event will include a Mango Champagne Brunch served on the beach at Anse Mamin estate.

October 9, 10, 11 - Spices of the Caribbean captures the flavors of faraway places. Specific combinations of herbs, spices, and flavorings characterize the great dishes of the world's cuisines. These mixtures are influenced by the foodstuffs native to each region, being distinctive by the climate, architecture of the land and local culture. The three day spice fest will include walking and tasting tour of our own Organic Garden at Emerald Estate, Chef Allen's cooking class "Spices of the Caribbean", visit to Soufriere local town markets and specially prepared lunches and a five-course dinner spectacular Seasonal and Sustainable Menu using local grown fare.

December 10, 11, 12 - Discover Chocolate Festival is a delicious, interactive and exotic introduction to the world's favorite aphrodisiac - chocolate. Cacao has a history in St Lucia that dates back to the 1700's. Our Cacao trees, over 1000 strong, are established in both Anse Mamin Plantation and in Emerald Estate. The event starts with a "Chocolat-tini" party. Chef Allen Susser will share his talents and passion for chocolate. Take pleasure in a complimentary chocolate martini. Taste local, seasonal chocolate inspired savory finger foods. Following dinner you can choose from our exotic chocolate desserts including a lush Double Dark Chocolate Fondue that must be shared to enjoy its true aphrodisiac pleasures.

Jade Mountain, drenched in exotic beauty and erupting with flavor, nourishes both the body and soul. It's "Jade Cuisine" created by James Beard award winner, Chef Allen Susser, is a brave new world of tropical flavors. His cuisine is exotic and delicious, with a history of fusion in its fabric.

"Jade Cuisine is a celebration of the bold flavors of the world's tropical cultures in my kitchen at JADE MOUNTAIN ", says Chef Allen. "The cooking is fresh, simple and succinct. There is always flexibility for the seasons, and availability of local product. As a chef my passion is taste. The bottom line here is that food comes"

Allen Susser personal culinary viewpoint has been established since 1986 upon opening his groundbreaking Miami restaurant Chef Allen's. The New York Times called Allen the "Ponce De Leon of New Florida cooking". Chef Allen's New World Cuisine is fresh and flavorful, like a tropical vacation on a plate. His vision of what the future holds is a culinary fusion of cultures that share similar landscapes, tropical ingredients and diverse spices.

Allen is currently the spokesman for the National Mango Board, and serves as President of the Miami, Florida Restaurant and Lodging Association. He is a prestigious James Beard Award winner and received an honorary Doctorate of Culinary Arts from Johnson and Wales University. Allen was Chef of the Year for Share Our Strength for his community involvement to End Childhood Hunger, as well as currently active on the Board of the Daily Bread Food Bank. For more information or to book your Mango Madness trip, please contact 800-223-1108 or email jademountain@ansechastanet.com.

 For reservations call 800-223-1108 or contact ANSE CHASTANET RESORT at Tel 758-459-7000, Fax 758-459-7700, e-mail jademountain@ansechastanet.com
---
SPICE THINGS UP THIS SPRING AT THE 17th ANNUAL TASTE OF YOUNTVILLE
Mustard Season Delivers Gourmet Grains, Gorgeous Wines & Gastronomy
Spring gets spicy in Napa Valley as the annual Mustard Festival unfolds and the region's top toques team up for a one-day street party at the 17th Annual Taste of Yountville, Saturday, March 20, 2010.  This gourmet gallop puts foodies on the fast track to the town's 13 renowned restaurants, 20+ local wineries and an array of mustard and olive oil producers on tap for tastings.  The 11 a.m. to 5 p.m. event is free; tasting tickets are $1.00 each.  Info: www.yountville.com;  www.mustardfestival.org (Jan. 30 - Mar. 27, 2010).
---
---