CARNIVAL TURN ELEGANT DUSSELFORD INTO RAMBUNCTIOUS OUTDOOR PARTY PLACE
Düsseldorf is one of the strongholds of carnival in Germany, and on March 7, a miles-long parade and one million revelers take over the city streets for a rollicking celebration.
The city's once-yearly, one-day phenomenon falls on Monday, March 7,  (called "Rose Monday") this year:   A city known for its cosmopolitan character and sophisticated living (Düsseldorf ranks No. 6 on a list of global cities in quality of life) lets its hair down, unleashes its wild side, and transforms into a place where rip-roaring behavior is suddenly acceptable.  
The Rhine region is known as Germany's center of carnival festivities, or Rhenish Carnival, and Carnival in Düsseldorf is one of the strongholds.  More than 300 carnival sessions and costume balls take place during Carnival season, also called Fools' season, which kicks off on November 11 and ends on Ash Wednesday (the beginning of Lent: March 9, 2011). The season culminates in Rose Monday, its highlight.   The city has no fewer than 60 carnival clubs, and their members are among the 5,500 parade participants who also make up the 45 bands and 70 floats. One million people, many dressed up in costumes and called fools, line up to watch the Rose Monday parade, shout "Helau" (the local carnival greeting), and catch the candy (called "Kamelle") that is thrown into the crowds from the floats. The parade is more than a mile and a half long.
Because of Düsseldorf's 260 bars, pubs, and restaurants in the city's historic Old Town, the city is also known as "the longest bar in the world".  And these venues become the backdrop for the extended festivities as the parade spills into the entire city and the revelers take over.  
In addition to the parade there is "Altweiberfastnacht" on the Thursday before Rose Monday (March 7, 2011).  Extremely popular with Düsseldorf's women, it's a time for them to storm the town hall, a custom developed in previous ages to show the town fathers who's boss. Revelers cut men's ties off – not just in the town hall, but also from any man on the street. In anticipation of the big parade, Sunday, the day before, has an almost Venetian atmosphere. On Düsseldorf's famous shopping boulevard Königsallee, partiers in costume meet to dance, sing, or simply have fun.
Miraculously, the city is back to its civilized self two days later, on Ash Wednesday, when Lent begins, and with it the long wait until the Carnival season kicks off again the next November. 
For more information about Carnival in Düsseldorf, please visit  www.comitee-duesseldorfer-carneval.de.
---
Food Network Travel Announces
Mediterranean and Transatlantic Sailing with Chef Anne Burrell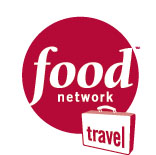 Food Network Travel announces a new Mediterranean and Transatlantic Food Network at Sea sailing featuring Food Network star Anne Burrell, the vivacious host of popular series Worst Cooks in America and Secrets of a Restaurant Chef. The 11-night cruise aboard the new Celebrity Silhouette sails Rome, Cagliari, Palma de Mallorca, Lisbon and New York, departing October 22, 2011.

Food Network Travel guests enjoy exclusive access to authentic and engaging Food Network Travel experiences, perfect for people with a passion for travel and the joy of cooking. "By invitation only" Food Network events include: culinary demonstrations led by Food Network star Anne Burrell, hands-on interactive cooking classes led by Food Network Kitchens chefs, private parties featuring Food Network recipes, Food Network VIP lounge. Food Network guests will also receive pre-paid gratuities and special turndown gifts.

Following the successful inaugural sailing in August 2010, Food Network Travel has made a few enhancements for this voyage. Guests will have even more time to enjoy the Food Network experiences as this Mediterranean and Transatlantic itinerary offers multiple days at sea. This conveniently disembarks guests in the "foodie" center of the world: New York.

An additional highlight of the inaugural sailing expanded on this cruise is the hands-on cooking classes led by the chefs of the Food Network Kitchens. These intimate classes give each guest the opportunity to create and eat his or her own culinary masterpieces. The chefs walk from station to station providing tips and assistance to each guest, creating a truly interactive experience.

Plans are in development to offer a range of exclusive Food Network programs, including additional cruises, as well as land vacations and wine and food festival packages. These experiences will include exclusive access to Food Network stars, as well as trips tied to specific Food Network culinary trends and topics.


Food Network Travel packages
for this Mediterranean and Transatlantic sailing featuring Anne Burrell start from $1897 with all exclusive Food Network events included. For information on booking this or other Food Network Travel experiences, please visit
www.foodnetworktravel.com
.
---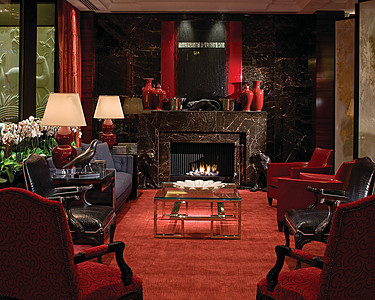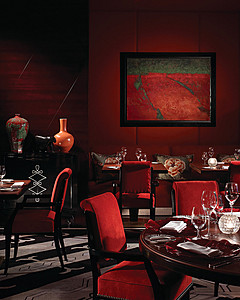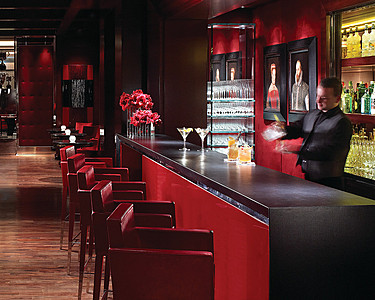 NEW LOOK FOR HISTORIC FOUR SEASONS LONDON HOTEL
As Four Seasons Hotels and Resorts celebrates its 50th birthday this year, the brand is excited to announce today's opening of
Four Seasons Hotel London at Park Lane
. Originally opened 41 years ago as the Inn on the Park, the hotel was the brand's first European property. Now, Four Seasons returns to its original London location boasting a full service spa, chic new restaurant and bar, and an exclusive 10th floor lounge.  

Featuring 192 rooms, including 45 suites, Four Seasons Hotel London at Park

Lane will be highlighted by
Amaranto
, a new restaurant concept that is a series of three flow-through spaces including a bar, lounge, and restaurant, which will feature an Italian-inspired menu and an expansive wine and cocktail list. Executive Chef Adriano Cavagnini is at the helm in the hotel kitchen.  In addition, the upcoming opening of a sky lit spa, fitness center, and lounge area on the 10th floor with expansive views of the London skyline will complete the hotel's fresh look.

---
6th Annual StarChefs.com International Chefs Congress


The Sixth Sense: Intuition, Emotion, and Experiential Evolution in Dining
Four Days Left to Purchase Tickets at the Early Bird Rate!

Don't miss the most exciting professional culinary event in the United States. The StarChefs.com International Chefs Congress (ICC) is a three-day culinary symposium where more than 90 of the world's most influential and innovative chefs, pastry chefs, mixologists, and sommeliers present the latest techniques and culinary concepts to their peers. Attend chef demonstrations and hands-on savory, pastry, and mixology workshops, in addition to wine and business seminars, career counseling sessions, and expert panels on current industry topics. You also can source cutting-edge culinary products and equipment from around the world at the Chef Product Fair.

Program Additions to the 6th Annual International Chefs Congress

October 2nd - 4th, 2011 (Sunday – Tuesday)
New York City
Purchase Early Bird Passes here or contact customer service at 212-966-7575.
You must be a foodservice industry professional to attend.
All ticket purchases subject to final StarChefs.com approval.
Early Bird Passes available until February 7th, 2011.*
3-Day Early Bird Working Restaurant Pass: $199
3-Day Industry Pass: $495

Please visit our website for more information on the StarChefs.com International Chefs Congress.

*Past February 7th, the following rates will apply:
Working Restaurant Pass: $250 until March 1st, $395 until June 30th, $450 starting July 1st

Jean-Georges Vongerichten
Jean-Georges Management
New York, NY

Pierre Hermé
Pierre Hermé Paris
Paris, France
Andoni Luis Aduriz
Mugaritz Restaurant
San Sebastián, Spain

Sang-Hoon Degeimbre
L'Air du Temps
Noville-sur-Méhaigne, Belgium

Massimo Bottura
Osteria Francescana
Modena, Italy
---