MICHAELKATE INTERIORS & ART GALLERY PRESENTS
"How Soon Is Now?" A Win-Win for (SEE) International

by Bonnie Carroll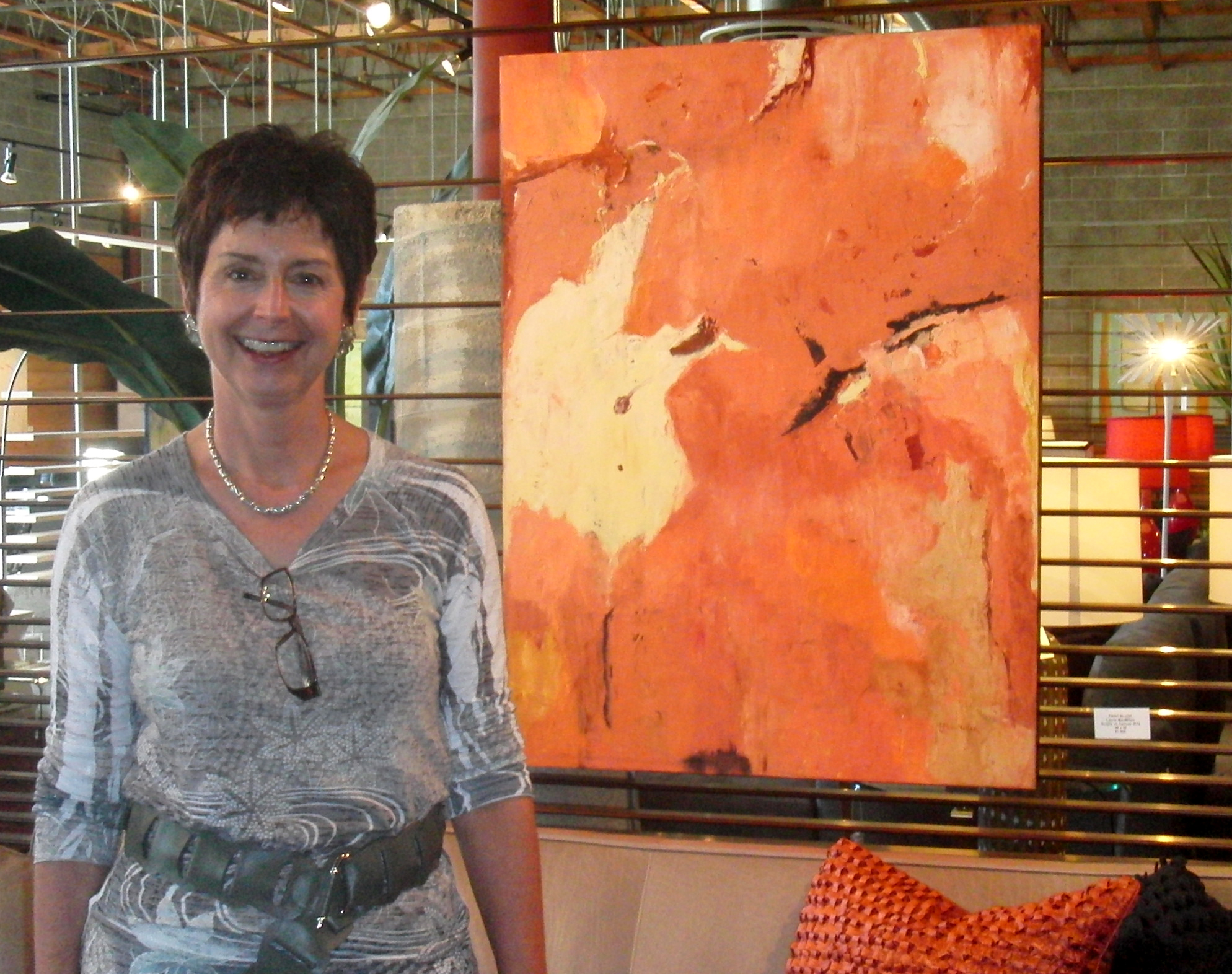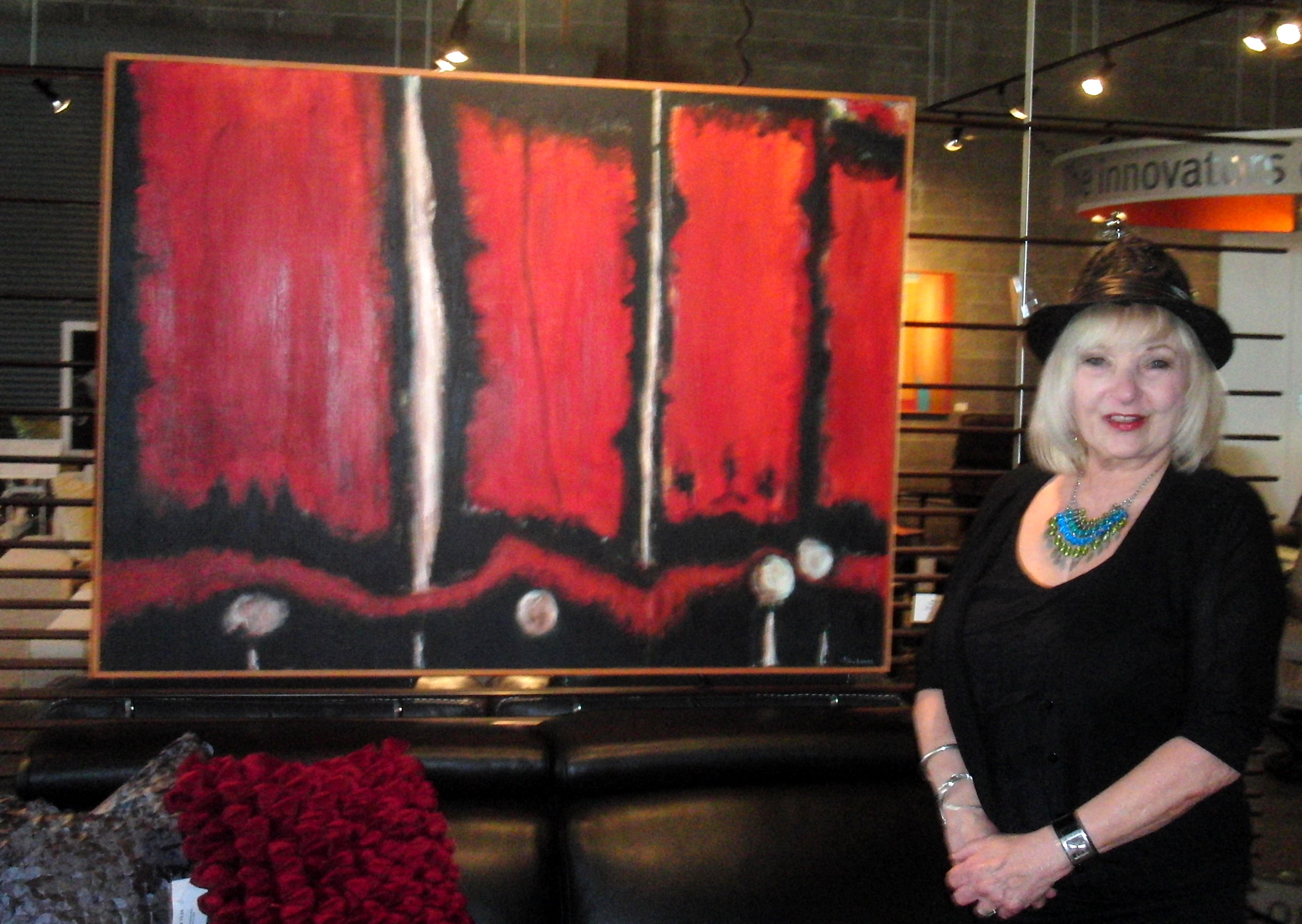 (L) Laurie MacMillan   (R) Artist Crysta Lyons
The MichaelKate exhibition includes the outstanding contemporary works of four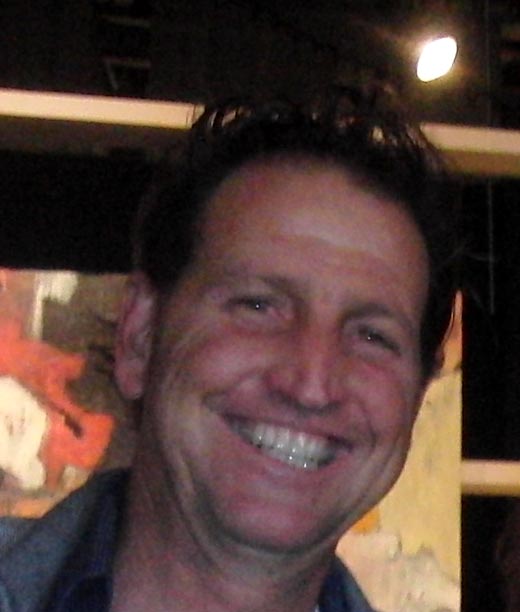 talented local artists including Christa Lyons, Laurie MacMillan, Eric Reel and Francis Scorzelli. Their improvisations shed light on the issues affecting contemporary art today. The title, "How Soon is Now", was selected by the exhibition curator Brad Nack from a favorite classic song by an English rock band, and evokes a sense of immediacy that speaks to the present moment. The participating artists expressed pleasure with the venue and view it as an ideal location to show their contemporary art.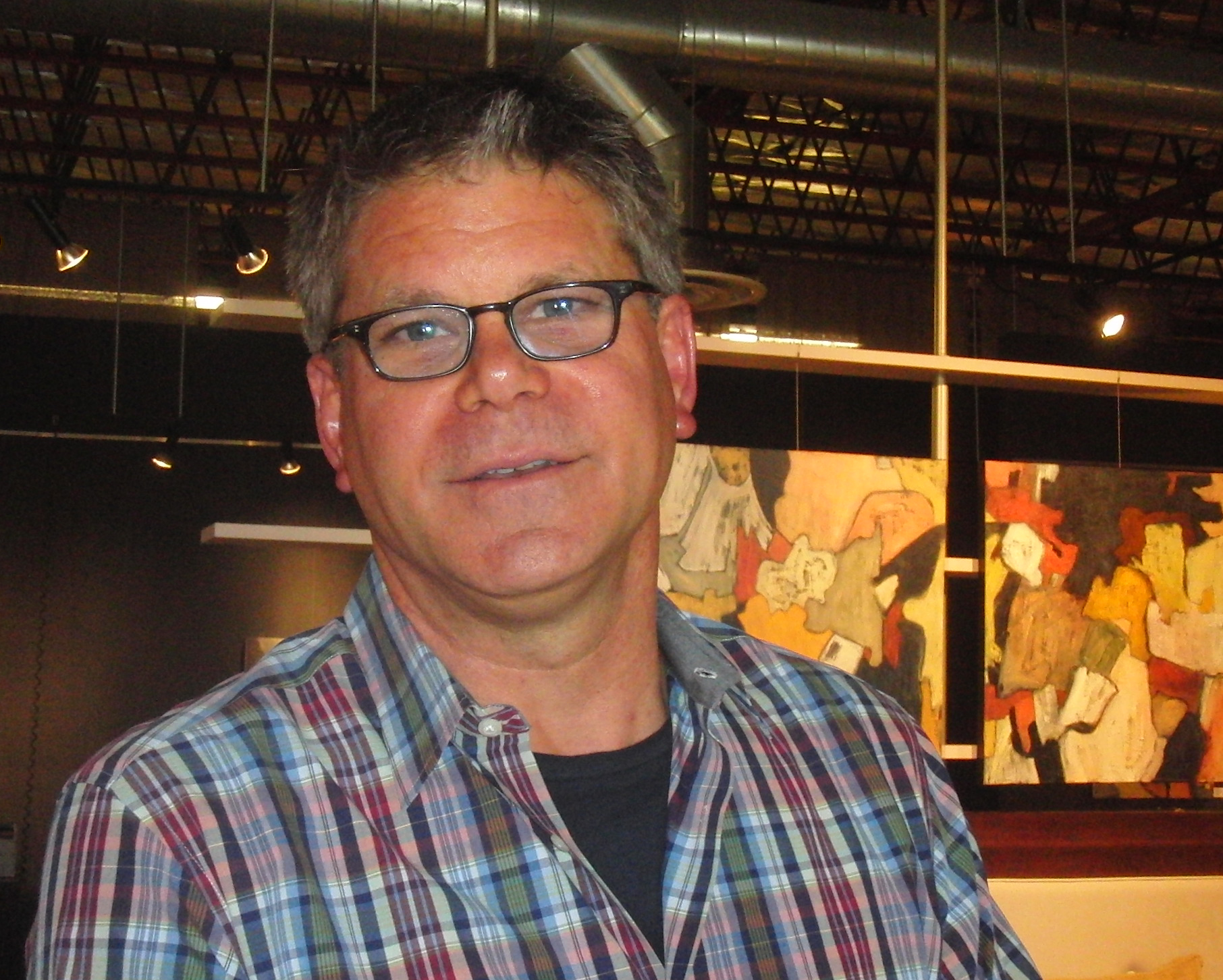 According to Mike McColm, the owner of MichaelKate, whose family have been in the business of fine contemporary furniture most of his life "We are a one-of-a-kind exhibition that highlights an alternative to traditional furnishings in tandem with the fine contemporary art works of local artists that creates an exciting win-win." Curator Nack, says "the interest and attendance at our exhibition openings is always overwhelming."


Mike McColm explained that the proceeds from wine sales at their exhibition openings are donated to Surgical Eye Expeditions International (SEE) which provides sustainable medical, surgical and educational services donated by volunteer ophthalmic surgeons with the objectives of restoring sight and preventing blindness to disadvantaged individuals worldwide. For information or donations to (SEE) visit www.seeintl..org.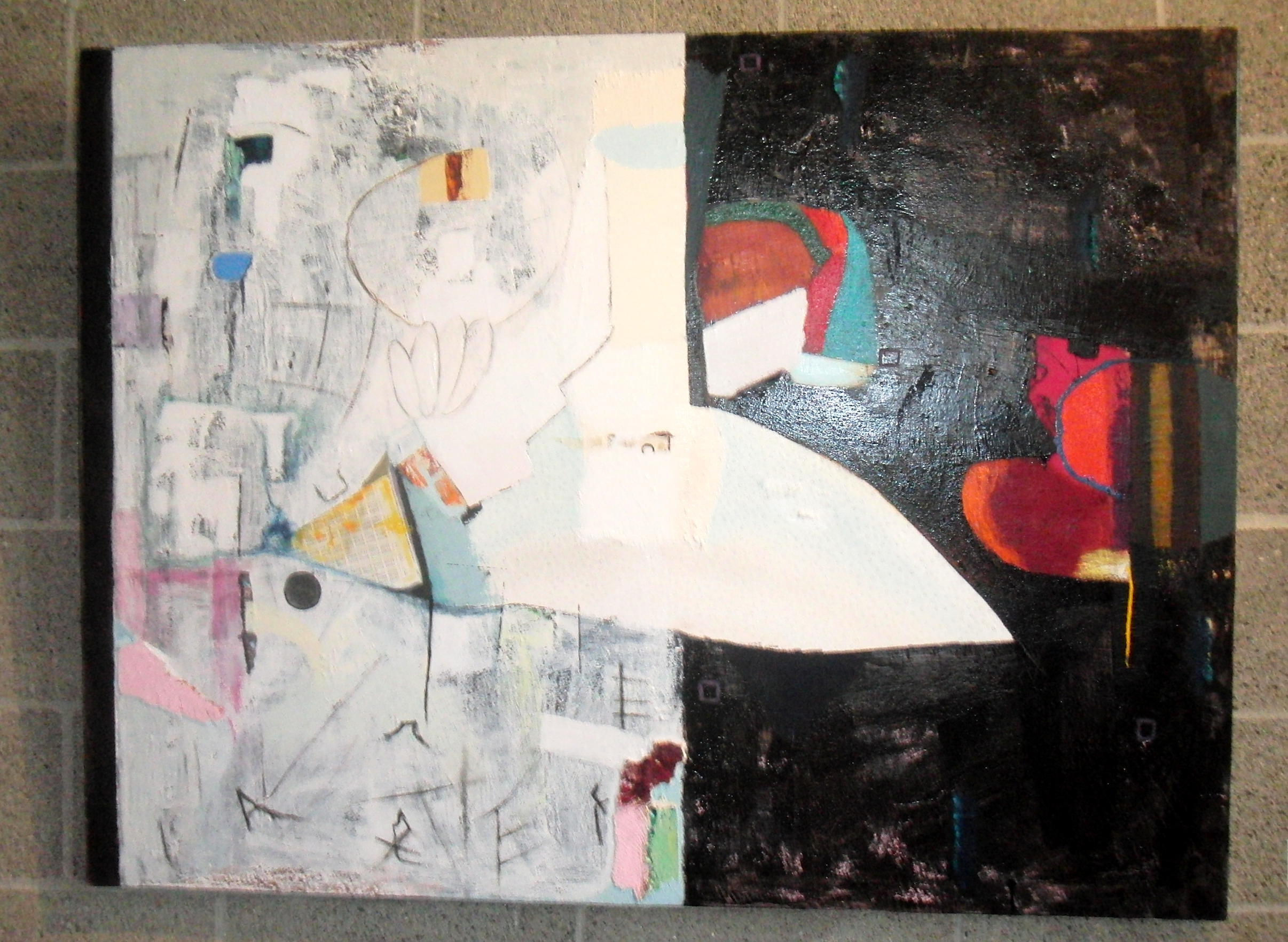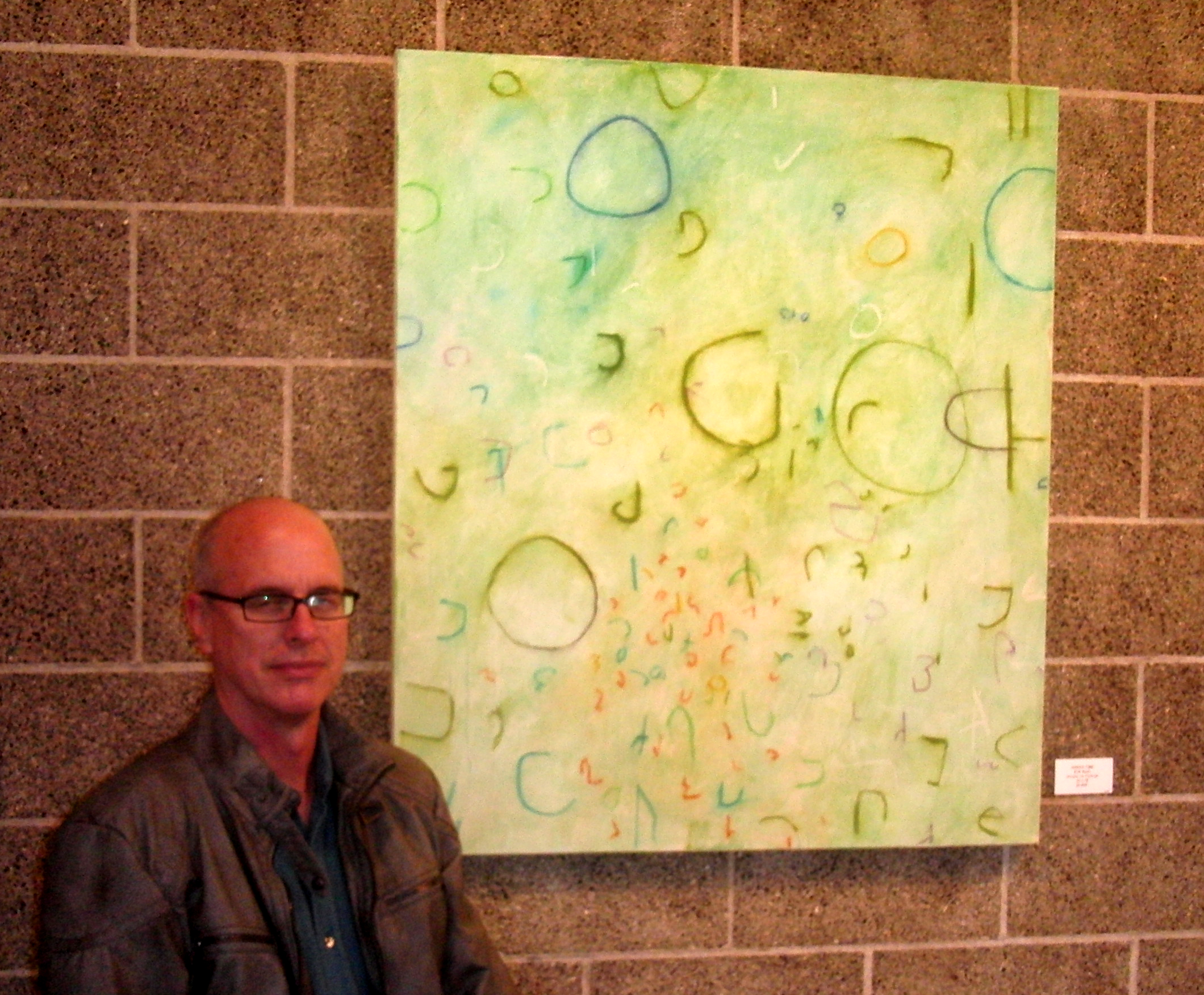 (L) Scorzelli Painbting  (R) Artist Erik Reel
The exhibition will run through August 5. Hours are Monday through Saturday 10-6 p.m. and Sunday 11-6 p.m. They are closed on Wednesday.
For additional information call 805-283-2366.
_____________________________________________________________

ESPRIT DES SENS LAUNCH IN NEW YORK
In partnership with ONLLYON, the Lyon-based communications agency ESPRIT DES SENS organized a ground-breaking event in New York on May 17th, RENDEZ-VOUS 21, to launch its new FRENCH-STYLE ART DE VIVRE concept.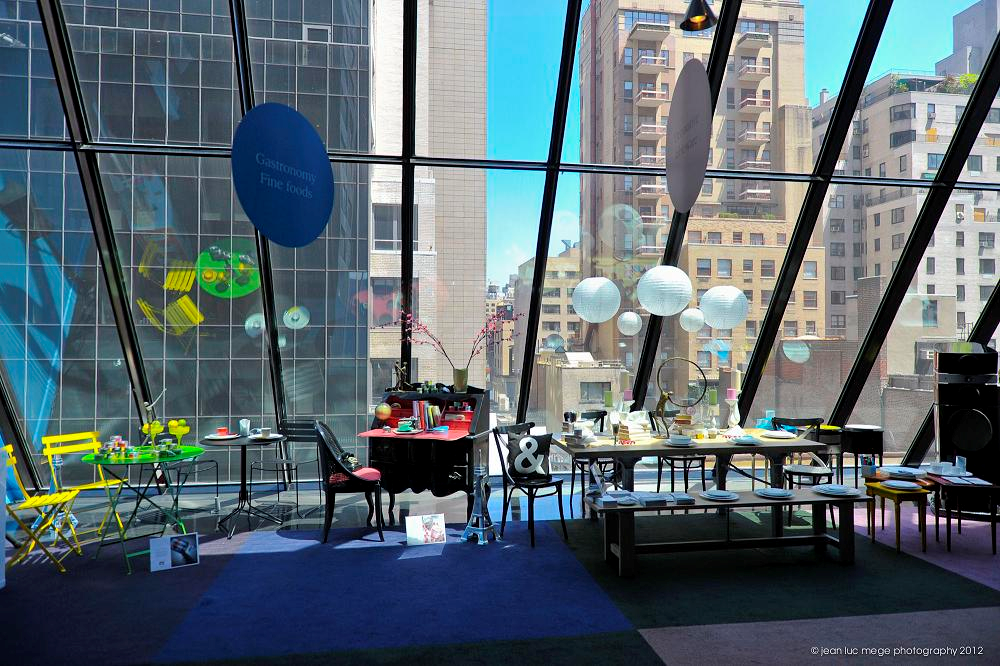 A combination of tradition and modernity, this one-off showroom was held at the Skyroom of the Alliance Française in Manhattan.
____________________________________________________________________________
 Presented by the City of Santa Barbara
                                   SANTA BARBARA CONCERTS IN THE PARK
Thursday Night Concerts
6-8:30pm • Chase Palm Park (Cabrillo Blvd. at Calle César Chávez) SB
June 28 Los Pinguos
Latin Rhythms from Argentina
July 5 Doo-Wah Riders
Country with a Cajun Twist
July 12 Captain Cardiac &
the Coronaries
Oldies but Goodies
July 19 Hot Club Sandwich
Acoustic Swing & Gypsy Jazz
July 26 Upstream
Caribbean
Aug 9 Summer of Rock!
Youth bands False Puppet,
Bad Jack, Brandi Lentini &
Stolen Thunder
Aug 16 Sgt. Pepper
Beatles Tribute
_____________________________________________________________
______________________________

__________________________________________

DOROTHEA ARNOLD TO BECOME CURATOR EMERITUS AFTER 21 YEARS HEADING DEPARTMENT OF EGYPTIAN ART AND DISTINGUISHED 27-YEAR TRNURE AT METROPOLITAN MUSEUM
Thomas P. Campbell, Director of The Metropolitan Museum of Art, announced that distinguished curator, scholar, and archaeologist Dorothea Arnold will retire on June 30, following 21 years as head of the Department of Egyptian Art, including seven years most recently as its Lila Acheson Wallace Chairman. Her career at the Museum began in 1985. She will become Curator Emeritus as of July 1.
"For the past 27 years, Dorothea Arnold has served as a highly respected member of our curatorial staff. Her contributions to her field have been enormous—as a long-time archaeologist, noted scholar and author, curator of important exhibitions, and leader of an impressive team of experts in the Department of Egyptian Art," said Mr. Campbell in making the announcement. "She has also overseen the reinstallation of many of her department's galleries, where almost all of the Museum's vast Egyptian art holdings, numbering around 30,000 works of art, are on display. These galleries are among the Met's most studied and most visited by our millions of visitors from around the world each year."
Mr. Campbell announced further that the Metropolitan Museum will conduct an international search to appoint Dorothea Arnold's successor. Diana Craig Patch, currently an Associate Curator in the department, will become Acting Associate Curator in Charge on July 1.
Dorothea Arnold began working at the Metropolitan Museum in 1985 as Associate Curator. In 1988, she became Associate Curator and Administrator pro-tem, then Lila Acheson Wallace Curator in Charge in 1991, and Lila Acheson Wallace Chairman of the Department of Egyptian Art in 2005.
Born in Leipzig and educated at the Universities of Munich and Tübingen, Germany, she spent 16 years in Egypt as an archaeologist for the German Institute of Archaeology, Cairo. During that time, she was part of a small group of archaeologists who introduced the professional study of ancient Egyptian ceramics into Egyptology. These studies are now part of every excavation in Egypt, and the number of specialists in the field has grown significantly. As an art historian, Dr. Arnold has specialized in the Egyptian Middle Kingdom (ca. 2050-1640 B.C.) and the Amarna Period (ca. 1352-1336 B.C.). Part of the latter field is covered in her most frequently cited publication, The Royal Women of Amarna: Images of Beauty from Ancient Egypt (1996).
At the Metropolitan Museum, she organized a number of major exhibitions, including: Pharaoh's Gifts: Stone Vessels from Ancient Egypt (1994-95), An Egyptian Bestiary (1995), Queen Nefertiti and the Royal Women (1996-97), Egyptian Art in the Age of the Pyramids (1999-2000), Ancient Faces: Mummy Portraits from Roman Egypt (with Marsha Hill, 2000). She also re-installed the Amarna Gallery (1996-97), the Galleries of Predynastic Art, the Art of Roman Egypt and the Mastabas of Perneb and Raemkai (2003-2004), and the galleries of the Middle Kingdom and of the Art of Queen Hatshepsut (2007-2008).
During her chairmanship the department conducted annual excavations in Egypt at Lisht, Dahshur, and—in cooperation with The Michael C. Carlos Museum of Emory University—Malqata. 

Egyptian Art Collection at the Metropolitan Museum
The Department of Egyptian Art at the Metropolitan Museum was established in 1906. At that time, an intensive program of excavations in Egypt also began, bringing –under the then-practiced, generous system of partitioning finds granted by the Egyptian Antiquities Authority – many pieces of great artistic, historical, and cultural importance into the collection. Because of its work in Egypt, the Museum is especially rich in objects with archaeological context, especially from the Middle Kingdom, the early New Kingdom, and the early first Millennium. Over time, some major private collections were added by purchase and as gifts, with the result that the Metropolitan Museum owns today one of the most important collections of Egyptian art in the world. Most of its approximately 30,000 objects are displayed chronologically in 25 main and nine study galleries, covering the time range from before 5000 B.C. to A.D. 400.
---