Musica Angelica
By Laurence Vittes
For many years, their standard resumé read simply: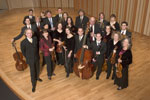 Musica Angelica, based in Santa Monica, California, collaborates with leading performing arts institutions in Southern California including Los Angeles Opera, Long Beach Opera, the J. Paul Getty Museum, the Norton Simon Museum, and the Los Angeles Master Chorale. Musica Angelica was co-founded by Michael Eagan, widely considered one of the foremost lute players in the country, and gambist Mark Chatfield. Eagan passed away in 2004, and Chatfield passed away in 1998.
Here's how Musica Angelica's new resumé reads: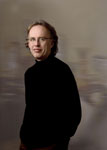 Musica Angelica Baroque Orchestra, on the heels of its highly successful European/North American tour last season, launches its 2007-08 season in October with internationally acclaimed conductor/organist Martin Haselböck in his third year as music director. Considered Southern California's premier Baroque ensemble, Musica Angelica expands its offerings to Baroque opera as it presents five orchestral concert series and three chamber music concert series, highlighted by a performance of celebrated the Salzburg Festival production of Handel's Radamisto and a collaboration with celebrated actor John Malkovich for a staging of Gluck's Don Juan and Benda's Ariadne auf Naxos, both conducted by Haselböck. The season also spotlights Neapolitan composer Giovanni Batista Pergolesi with one program of works guest-conducted by Italian harpsichordist Lorenzo Ghielmi, and another featuring a semi-staged presentation of Pergolesi's La Serva Padrona. Other season highlights are a chamber music concert with rarely heard guitar Boccherini quintets, a program of Bach and Telemann concertos, an all-Bach violin-harpsichord recital, and a holiday program of seasonal Baroque works.
Guest soloists during the season will include celebrated countertenor Carlos Mena, noted baritone Florian Boesch, exceptional soprano Christine Brandes, trumpet virtuoso Martin Patscheider, and brilliant lutenist/guitarist John Schneiderman as well as Musica Angelica principal oboist and noted Baroque artist Gonzalo Ruiz, and Musica Angelica principal flutist Stephen Schultz, described by the Los Angeles Times as "one of the rising stars of the period movement."
Musica Angelica's first recording, Handel's Acis and Galatea, will be one of four issued by the Hamburg-based New Classical Adventure (NCA) label. Recorded in February 2007, its release is set for the fall. The second album is comprised of Telemann concertos from the season's first concert series, set for recording in October.
"Reflecting on the achievements of last season, including our first international tour distinguished by sold-out performances and wide critical acclaim as well as the recording of our first commercially distributed CD, I eagerly look forward to returning for this year's concerts in Los Angeles," says Haselböck. "Our varied and exciting programs provide a further step in the development of this wonderful group, represented particularly by our expanded focus on operatic works, of which the Baroque era offers such a rich repertoire."
With the 2007/08 season about to get underway, it's heart-warming to reflect on what's been constructed on the foundation laid by Michael Eagan's lutes and Mark Chatfield's gamba. Three years after Michael's death, the band that he and Mark founded shows signs of becoming the big-time original-instrument orchestra Los Angeles has long needed. After all, a major-league Philharmonic is all and good. But until you can hear the musical glories of the Baroque and beyond interpreted as they were meant to be, using instruments that make sounds as they were meant to be heard, you (as a city on the verge of becoming an empire) are in a pretty forlorn state.
With their personal energy, and musical integrity and quality, Michael and Mark unceasingly committed the organization's vision to a future like this, with a high-profile, established music director; top soloists; ambitious programming; and the realization that Los Angeles may finally be taking the excitement of authentically-performed old and early music to its bosom. After all the unfulfilled beginnings of the original instrument music movement in Los Angeles, now mostly lost in the mists of time--including Sol Babitz's quirky Early Music Laboratory and Bill Malloch's cranky theorizing--the seeming coming to age of Musica Angelica can rightly be regarded as a triumph made bittersweet only by the absence of Michael and Mark.
For readers who are geographically concerned, Musica Angelica performs in a useful range of concert venues, all of them both aesthetically and acoustically outstanding:
Pasadena Presbyterian Church, 585 E. Colorado Blvd. at Madison, in Pasadena
Schoenberg Hall at UCLA (enter the East side of the UCLA campus at the Westholme Avenue entrance off Hilgard Avenue)
Zipper Concert Hall at the Colburn School of Performing Arts, 200 S. Grand Avenue in downtown Los Angeles, across the street from Walt Disney Concert Hall
All Saints' Church, 504 N. Camden Drive at Santa Monica Blvd. in Beverly Hills
Madison Theater,1310 11th Street, off Santa Monica Blvd., in Santa Monica
There are a host of subscription packages on offer, and single tickets are also available for all concerts. For more information, visit Musica Angelica's website at www.MusicaAngelica.org or phone (310) 458-4504.

---
BILBAO'S GUGGENHEIM CELEBRATES 10 YEARS
Iconic Gehry Structure Ushered in New Era of Urban Planning and Design Worldwide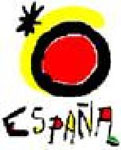 One of the world's iconic buildings – a spectacular structure that ushered in a new era in urban planning and design – is celebrating its 10th anniversary in October. Back in 1997, this city in northern Spain was a cultural backwater that had fallen on hard economic times when officials hired architect Frank Gehry to design one of the landmark Museums within the Guggenheim network: the Guggenheim Museum Bilbao. The phrase "Bilbao Effect" was coined to describe how dramatic architecture can transform an entire city – and in the process, make that metropolis a cultural destination. The Guggenheim Museum Bilbao's debut set in motion a city-wide revitalization program in Bilbao that continues to this day as architects like Norman Foster, Santiago Calatrava, César Pelli, Zaha Hadid, Federico Soriano, Dolores Palacios, Arata Isozaki, Ricardo Legorreta and Robert Stern and designers like Javier Mariscal and Philippe Starck, continue to construct stunning performing arts centers, congress halls, hotels, bridges, metro stations, airport terminals, and shopping and entertainment complexes.
Gehry's swirl of titanium "waves" sits on the banks of the Nervión River, a huge sculpture set against the backdrop of Bilbao. One side descends 52 feet lower than the rest of the city, while another flows beneath the huge La Salve bridge, one of the main arteries into Bilbao. The concept: to bring the city right to the doors of the building. A broad flight of steps takes visitors down to the Museum Atrium, an inspired response to the difference in height between the level of the river and that of the city center. Yet even with its height of 164 feet, this 258,333-square-foot Museum does not overpower the neighboring buildings. The structure itself is an extraordinary combination of interconnecting shapes in different materials. Orthogonal limestone blocks contrast with the curved titanium. Glass curtain walls provide light and transparency. The 11,000 square feet of exhibition space is divided into 19 galleries – many of them large enough to accommodate huge installations.
To commemorate its 10-year milestone, the Guggenheim Museum Bilbao is organizing two major exhibitions, concerts, dance performances, film showings and other activities. The Museum will debut a new installation at the La Salve Bridge by Daniel Buren and a newly redesigned web site, besides a micro-site specifically for the activities for the 10th anniversary. A documentary and musical piece have been commissioned and a new guide has been published. Visitors to the museum can even download a schedule of the commemorative activities to their cell phones.
Kicking off on October 11, "Art in the USA: 300 Years of Innovation," will showcase more than 250 compelling works by noted American artists from public and private collections in the U.S. and will be the most significant display of American art every presented in Spain. The show, which will run through February 3, 2008, will be divided into six historical periods, tracing the evolution of American art through three centuries and demonstrating how the art of each era both reflected and contributed to a complex visual narrative of a nation during times of discovery, growth and experimentation. The exhibition explores issues of identity, creation, innovation, and scale—characteristics integral to the American consciousness and derived in part from the variety and vastness of the cultural, political, ethnic, economic, and natural landscapes of the United States. Portraits of colonial merchants and American Indians share exhibition space with idealized figures from the Gilded Age and realistic images of factory workers. Historical paintings of Revolutionary War battles lead to lyrical Hudson River School landscapes and sweeping panoramas of the west's wide open spaces. The Armory Show of 1914 introduced modern European art to Americans who experimented with Impressionism and Cubism. Later, during the late 1940s to the 1960s when the center of the art world shifted from Paris to New York, Abstract Expressionism received international acclaim. Then the commercial imagery of Pop Art and the economy of Minimalism emerged while other artists experimented with film and video. The exhibition closes with a selection of works that present the many notions of contemporary art in the 21st century as artists continue to rewrite the definition of the word.
Noted American artists whose works are included are: John Singleton Copley, Charles Willson Peale, Gilbert Stuart, Frederic Edwin Church, Winslow Homer, John Singer Sargent, Mary Cassatt, Childe Hassam, Frederic S. Remington, Marsden Hartley, Robert Henri, Georgia O'Keeffe, Stuart Davis, Thomas Hart Benton, Grant Wood, Jackson Pollock, Willem de Kooning, Mark Rothko, Robert Rauschenberg, Andy Warhol, Roy Lichtenstein, Donald Judd, Dan Flavin, Brice Marden, Chuck Close, Lawrence Weiner, Richard Prince, Jeff Koons, Felix Gonzalez-Torres, Richard Prince, Kara Walker and Matthew Barney, among others.
Co-organized by the Solomon R. Guggenheim Foundation and the Terra Foundation for American Art, "Art in the USA: 300 Years of Innovation" was shown in Beijing, Shanghai and Moscow earlier this year.
The second exhibition "Chacun à son goût," which debuts on October 16 and runs to 2008, is designed to showcase contemporary Basque artists. The Guggenheim Museum Bilbao has invited them to produce specific works that interact with the spaces of the Museum – and may eventually become part of the Guggenheim Museum Bilbao Collection. The critical debate, here, revolves around the tensions and hybridizations between what is local and what is global, as well as the dialogue between modernism and post-modernism. By focusing on the generation of Basque artists that rose to prominence in the 1990s and several artists that emerged in the early 21st century, the show is designed to explore the connections and distances between pure modernism and the sheer diversity of the tendencies of the new millennium. Among the artists invited are: Elssie Ansareo, Ibon Aranberri, Manu Arregui, Clemente Bernad, Asier Mendizabal, Ixone Sádaba, Maider López, Itziar Okariz, Aitor Ortiz, Juan Pérez Agirregoikoa, Sergio Prego and Abigail Lazkoz.
The Guggenheim has commissioned renowned Bilbao composer Gabriel Erkoreka to create a musical piece to be performed for the anniversary celebrations. A documentary by filmmaker Ultan Guilfoyle will trace the 10-year history of the institution. In addition, a comprehensive and scholarly publication project on the Guggenheim Museum Bilbao Collection has begun and the first edition, The Permanent Collection of the Guggenheim Museums, will appear this year. To strengthen the Museum's relationship with the city's other cultural organizations, several activities have been planned. From November 26 to December 1, in collaboration with ZINEBI, the Bilbao International Festival of Documentary and Short Film, curator Santos Zunzunegui will examine the relationship between film language and the plastic arts from different aspects. On December 4 and 5, with the collaboration of La Fundación Aretoa, choreographers and dancers Sol Picó and Ismael Galván will perform a contemporary dance piece specially created to be performed around Richard Serra's installation The Matter of Time. On December 11, during the International Dance Festival, Dantzaldia, four Basque choreographers will perform in the Atrium.
The Guggenheim Bilbao is open daily in July and August from 10 AM to 8 PM. The rest of the year it is open Tuesdays to Sundays and closed Mondays. Admission is about $14 for adults; seniors and students pay about $9 and children under 12 are free when accompanied by an adult. www.guggenheim-bilbao.es
For further information about Spain, contact your travel provider or the Tourist Office of Spain in New York (212-265-8822); Miami (305-358-1992); Chicago (312-642-1992) or Los Angeles (323-658-7188) or go to www.spain.info

---
SPAIN'S PRADO PRESENTS FIRST EXHIBITION OF PATINIR
Flemish Painter was Originator of Landscape Painting Genre
From now through October 7, the Museo del Prado is presenting the world's first-ever exhibition devoted to the enigmatic artist, Joachim Patinir. Considered the originator of the genre of landscape painting, this 16th century Flemish artist and contemporary of Bosch is little known to the wider public due to his small oeuvre and because few collections contain a sizeable group of his works. "Patinir and the Invention of Landscape" will present a total of 48 works, 21 paintings by Patinir (out of a total of only 29 the Prado's Chief Curator of Flemish painting, Dr. Alejandro Vergara, has attributed to the artist) and the remainder by his most important predecessors and followers. These works – many rarely seen or not previously loaned – will offer viewers a unique opportunity to learn about this appealing and mysterious "father of landscape."
The exhibition opens with a selection of works by Patinir's forerunners – like Hieronymus Bosch, Albrecht Dürer, Robert Campin, Hans Memling and Dirk Bouts – none of whom went on to specialize in this genre. In their paintings, landscapes ceased being a mere background and emerged as settings in which actions took place. Among the most important paintings by Patinir loaned for the show are: The Martyrdom of Saint Catherine (c. 1515) and The Baptism of Christ (c.1515-1516) from the Kunsthistorisches Museum, Vienna; the Triptych with the Penitent Saint Jerome (c.1515-1516) from the Metropolitan Museum of Art New York which has never traveled before; the small but beautiful Landscape with Flight into Egypt (c. 1516-1517) from the Koninklijk Museum voor Schone Kunsten, Antwerp; and the spectacular Landscape with Saint Christopher (c. 1520) from El Escorial. Closing the exhibition are various works that reveal the enormous impact Patinir had on his contemporaries – artists like Quinten Massys, Bernard van Orley, Joos van Cleve and Jan van Amstel.
This is the most ambitious exhibition the Prado is devoting to a 16th-century artist and the museum, which houses one of the world's best collections of 15thand 16th century Flemish painting, is paying tribute to this great artist who made landscape the principal subject of a painting. Almost a quarter of Patinir's oeuvre can be found in the region of Madrid.
Among the reasons for the spectacular rise of the genre was Antwerp's position as the leading art market in Europe in the 15th and 16th centuries. There, the range of works produced was enormous and was controlled, not by the church, but by the artists themselves. Patinir is thought to have been born between 1480 and 1485 in what is today southeast Belgium and from about 1518 worked in Antwerp as a painter where he died in 1524. Within this market of competition and economic growth, Patinir gained a pre-eminent role by observing life and imaginatively interpreting the landscapes he saw. This brought him close to the work of other renowned Flemish artists, Bosch and Pieter Bruegel.
The Prado Museum is located on Paseo del Prado, call: 011-34-91-330-28-00, or e-mail: museo.nacional@prado.mcu.es. Open daily, except Mondays, from 9 AM to 8 PM. Admission is about $8.25, or 6 euros, except Sundays (9 AM to 7 PM) when it is free. Visitors under 18, over 65 and students from EU countries under 25 are admitted free of charge. Students from non-EU countries under 25 pay about $4.10, or 3 euros.
museoprado.mcu.es/home.html
For information about Spain, contact your travel provider or the Tourist Office of Spain in New York (212-265-8822); Miami (305-358-1992); Chicago (312-642-1992) or Los Angeles (323-658-7188) or go to www.spain.info

---


As our valued customer, we would like you to be the first to know about our decision to rebrand ourselves as The Rocco Forte Collection.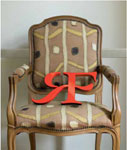 We feel it better reflects what we offer – a collection of eleven luxury hotels in key European destinations each with their own personality and style. From Brown's Hotel in London to the Hotel de Russie in Rome, no two pieces in our Collection are the same. Each of our hotels is unique in its design and architecture, with their own personality and style. This contemporary feel has been created by my sister Olga Polizzi and her team, by combining the tradition and locality of the cities the hotels are based in with modernity. It is an approach we like to call 'The Art of Simple Luxury'. This philosophy also inspires our very high levels of service which our guests are accustomed to when staying with us: welcoming and warm, efficient and courteous, with a sincere eagerness to respond to your needs.
This brand name change happens today and you will see our new logo reflected through materials such as our new Collection Directory. I also invite you to discover our new website www.roccofortecollection.com
For whatever reason you are travelling in Europe, we look forward to welcoming you to a hotel in our Collection. I hope we will enjoy a visit from you soon.
Yours Sincerely,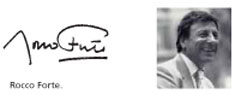 ---
LEADING SOUTHWESTERN ARTISTS FEATURED AT
14TH ANNUAL SANTA FE ART AUCTION
SANTA FE, N.M. July 23, 2007 – Some of the leading lights of the Taos Society of Artists and the Santa Fe Art Colony will be featured this November at the 14th annual Santa Fe Art Auction.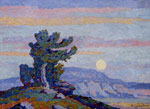 The auction – the largest of its kind in the Southwest – will feature work from the likes of Joseph Henry Sharp and Eanger Irving Couse, founders of the Taos Society of Artists,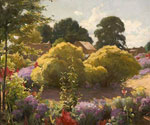 and Birger Sandzen, the master Swedish-born landscape painter.
Sandzen's "Autumn Symphony" sold for $492,000 at last year's auction, which featured 262 lots and totaled $2.6 million in sales.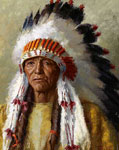 This year's auction is set for Saturday afternoon, Nov. 10, at the Eldorado Hotel, 309 W. San Francisco St., Santa Fe. There will be a public preview on Friday, Nov. 9.
For high resolution images, go to:
http://www.ballantinezbiz.com/newmexico/SFAA2007