GARABEDIAN EXHIBITION OPENING IN SANTA BARBARA A HIT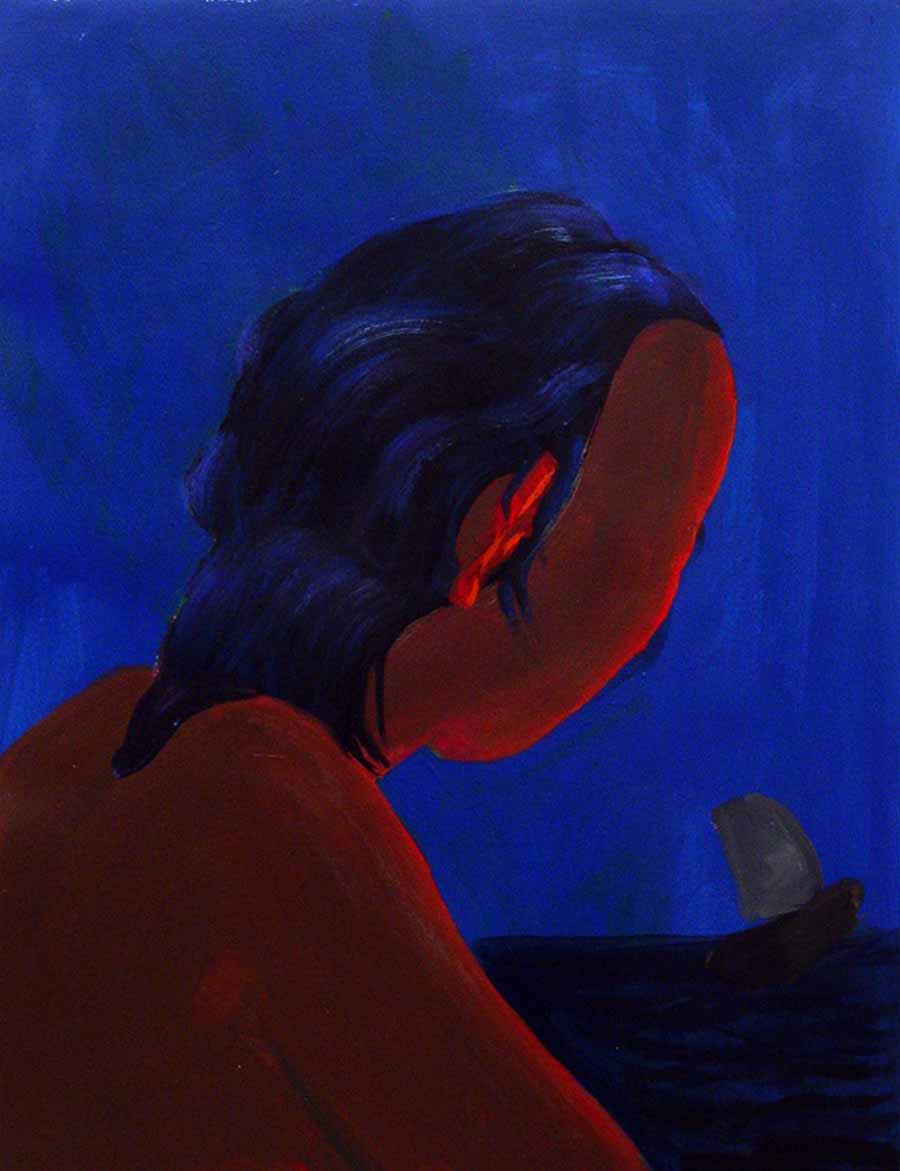 Over 600 guests buzzed around the amazing collection of paintings by Charles Garabedian on display in the Santa Barbara Museum of Art during the exhibition opening. Kudos spilled over as art lovers and artists praised the outstanding collection. Garabedian, who gave a special walk through to the press earlier in the week, was delighted to see so many friends and to hear the positive feedback from guests.
The exhibition will run through April 17. SBMA is located at 1130 State Street in Santa Barbara, and is open from 11:00am to 5:00pm daily (except Monday). For additional information visit: www.sbma.net.
---
Maya Angelou Speaks at UCLA Live's Royce Hall March 16
 Appearance rescheduled from February 19 as revered author accepts Presidential Medal of Freedom.
Best-selling author and American cultural icon Dr. Maya Angelou appears at Royce Hall Wednesday March 16 as part of UCLA Live's 2010-11 spoken word series. The event was originally scheduled for February 19.
Next month, Dr. Angelou will be awarded the highest civilian honor—the Presidential Medal of Freedom—at a White House ceremony. Patrons with tickets to her previously scheduled February  UCLA Live event may exchange them for the new date or request a full refund at the point of purchase.
Dr. Angelou is hailed as one of the great voices of contemporary black literature who captivates her live audiences lyrically with vigor, fire and perception.
A poet, historian, author, actress, playwright, civil-rights activist, producer and director, Dr. Angelou lectures throughout the U.S. and abroad and is a lifetime Reynolds professor of American Studies at Wake Forest University in North Carolina. She has authored twelve best-selling books and numerous magazine articles earning her Pulitzer Prize and National Book Award nomination.
She was among the first African-American women to hit bestseller lists with I Know Why the Caged Bird Sings, the chronicle of her life up to age sixteen, which was published in 1970 to great critical and commercial success.
In the 1960s, at the request of Dr. Martin Luther King, Jr., Dr. Angelou became the northern coordinator for the Southern Christian Leadership Conference. She has received numerous honorary degrees and was appointed by President Jimmy Carter to the National Commission on the Observance of International Woman's Year and by President Ford to the American Revolutionary Bicentennial Advisory Council. She is on the board of the American Film Institute and is one of the few female members of the Director's Guild.
She has written and produced several prize-winning documentaries, including Afro-Americans in the Arts, a PBS special for which she received the Golden Eagle Award. She was also nominated for an Emmy Award for her acting in Roots, and her screenplay Georgia, Georgia, which was the first by a black woman to be filmed. In theatre, she produced, directed and starred in Cabaret for Freedom in collaboration with Godfrey Cambridge at New York's Village Gate; starred in Genet's The Blacks at St Mark's Playhouse; and adapted Sophocles Ajax, which premiered in Los Angeles in 1974.
Single tickets are on sale now. UCLA Live at Royce Hall, 340 Royce Dr., Westwood. Wednesday, March 16 at 8 p.m. $33-63 ($15 UCLA students). (310) 825.2101, www.uclalive.org
---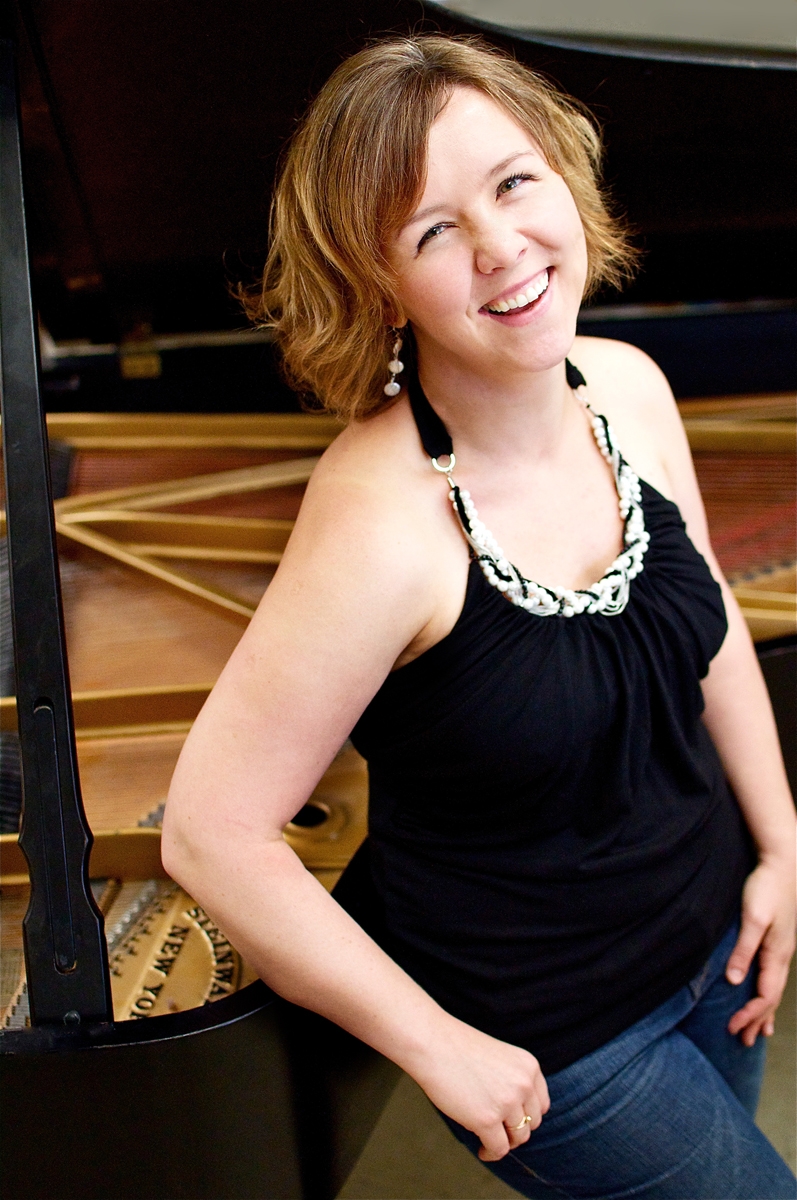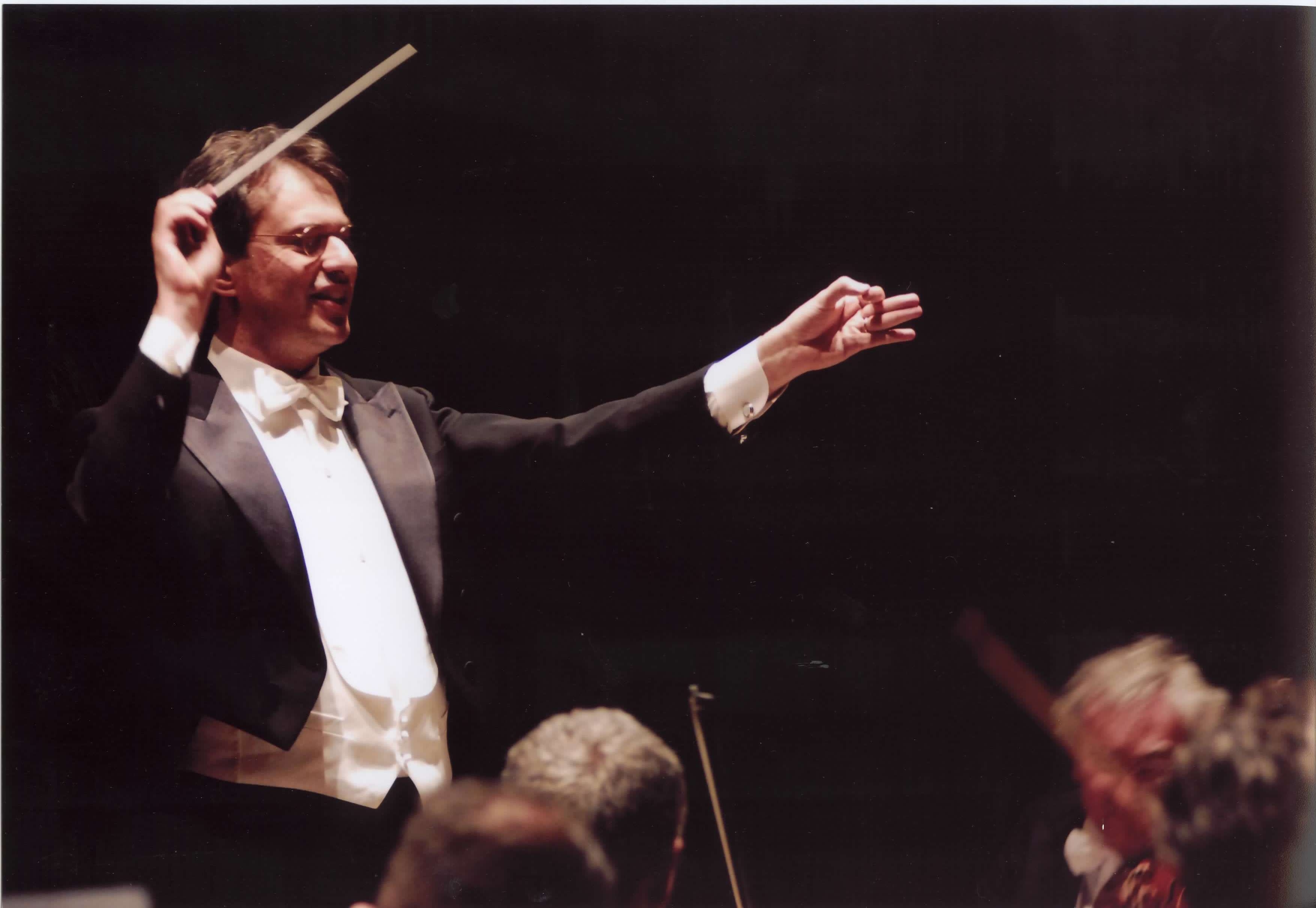 Santa Barbara Symphony Presents Acclaimed Maestro Corrado Rovaris and Dynamic Local Soloists in February Concert
Program features the Symphony's principal pianist Natasha Kislenko and trumpeter Jon Lewis
On Saturday, February 19 at 8 p.m. and Sunday, February 20 at 3 p.m., the Santa Barbara Symphony presents Italian conductor, Maestro Corrado Rovaris, as he leads the orchestra in Mendelssohn's majestic Symphony No. 5 "Reformation," and Shostakovich's fiery Concerto for Piano, Trumpet and Strings featuring the Symphony's own principal chairs: pianist Natasha Kislenko and trumpeter Jon Lewis. The concert will begin with the Concerto for String Orchestra by Academy Award-winning composer Nino Rota. Last season, Mr. Rovaris made his first recording for SONY with the Orchestra Sinfonica Nazionale della RAI featuring the cello concerti of Nino Rota.
"Our February concert features a mix of familiar pieces that will captivate with the rhythm and spirit for which our special guest conductor Corrado Rovaris is so well-known," said Nir Kabaretti, Music and Artistic Director, Santa Barbara Symphony.  "I'm especially happy to welcome two stars from our own orchestra, Natasha Kislenko and Jon Lewis, both of whom have extensive solo performance experience and have performed within a wide variety of milieus, including television and film!" 
CORRADO ROVARIS
In the 2010-11 season, Corrado Rovaris enters his seventh season as Music Director of the Opera Company of Philadelphia.  Concurrently he serves as the Principal Conductor of the Italian Chamber Orchestra I Virtuosi Italiani, based in Verona, and maintains a guest conducting schedule in both the United States and Europe. This season, in Italy, at the famed Teatro San Carlo in Naples, Mr. Rovaris will lead the rare Pergolesi opera L'Olimpiade and a new production of Mozart's Entführung aus dem Serail in Treviso.
A regular guest in several of Italy's historic opera houses, Mr. Rovaris' experience includes multiple productions at Teatro alla Scala (Milan), Maggio Musicale Fiorentino (Florence), Teatro La Fenice (Venice), Teatro Comunale di Bologna, and Rossini Opera Festival (Pesaro), where in summer 2010 he led the Festival's premiere of an early Rossini opera, Demetrio e Polibio.  Elsewhere in Europe he has led productions for the Opéra de Lausanne, Opéra de Lyon, Oper Köln and Oper Frankfurt, to name a few places.
In the United States, in addition to his work with the Philadelphia Opera, he has conducted several productions at the Santa Fe Opera (Simon Boccanegra 2004, La Bohème 2007, L'elisir d'amore 2009), the Opera Theatre of St. Louis (Una cosa rara 2008), and Glimmerglass Opera (Das Liebesverbot 2008). Symphonically, Mr. Rovaris has led ensembles such as La Scala Filarmonica, Orchestra e Coro del Maggio Musicale Fiorentino, Accademia Nazionale di Santa Cecilia (Rome), Orchestra Sinfonica di Milano Giuseppe Verdi, Orchestre de Chambre de Lausanne, Orchestra du Théâtre Royal de la Monnaie (Brussels), and the Danish Radio Sinfonietta.
Born in Bergamo, Italy, Mr. Rovaris studied organ and composition at the Giuseppe Verdi Conservatory of Milan, after which he served as assistant chorus master at the Teatro alla Scala (Milan) from 1992 until 1996.    He fell into conducting almost by chance when, in 1996, he was thrust into that role to substitute an ailing conductor, and led a performance in Milan of Il filosofo di campagna by the Venetian composer Baldassare Galuppi.  This production, by a noted Italian touring company AsLiCo, subsequently toured many of the opera houses throughout Italy, and the engagement led to an invitation to conduct at the Teatro Comunale in Florence.  Following this success, Mr. Rovaris was invited to conduct Il Signor Bruschino at the Rossini Opera Festival in Pesaro in 1997, and again in 1998 for the festival's opening production of Otello.
From this accidental beginning Mr. Rovaris soon began appearing in many of the major Italian houses such as the Teatro alla Scala (Il Signor Bruschino, Un giorno di regno, Il barbiere di Siviglia, L'italiana in Algeri), Teatro La Fenice (Don Pasquale), Teatro dell'Opera di Roma (L'elisir d'amore), and internationally for the Opera de Lyon (La cambiale di matrimonio), Théâtre Municipal de Lausanne (Luisa Miller and Rigoletto) and Japan Opera Foundation (Tokyo) (L'italiana in Algeri) .   
Mr. Rovaris made his U.S. debut in 1999 with the Opera Company of Philadelphia in Le nozze di Figaro, Mr. Rovaris quickly became a company regular, conducting L'Italiana in Algeri the following year, then Don Giovanni and La Traviata, which eventually led to his appointment as the company's music director in 2004. 
NATASHA KISLENKO
Born in Moscow, Natasha Kislenko began piano studies when she was six, gave her first solo recital at fourteen, and appeared with several symphony orchestras while still in the Special Music School for Gifted Children of the Moscow State Tchaikovsky Conservatory. Her graduate performance degree is from the famed Moscow Conservatory (1994), where she majored in Piano Performance, Accompanying, and Teaching. Averaging forty solo recitals a year, she toured Russia, the other Republics of the former USSR, and Germany. International awards include a Third (1992) and a Second (1995) prize at the "J. S. Bach" competition in Saarbrücken, Germany, and various prizes in piano competitions in France, Slovak Republic, Italy and Portugal. Summer studies at the famed Accademia Musicale Chigiana in Siena, Italy, brought its highest award: the Diploma di Honore.
Kislenko moved to the USA in 1995 to study with world-renowned Spanish pianist Joaquín Achúcarro, earning her second master's degree at the Meadows School of the Arts, Southern Methodist University, Dallas. For her Doctorate in Piano Performance she studied with the distinguished American pianist Gilbert Kalish at the State University of New York, Stony Brook, graduating in 2004.
Kislenko made her Carnegie Hall solo recital debut in 1996 at Weill Recital Hall, after taking Grand Prix in the Missouri Southern International Piano Competition at Joplin. Winning the Texas Steinway Society Career Development Award resulted in several Dallas area recitals. Subsequent international recitals included an all-Bach program at the festival "J. S. Bach-Tage" in Germany. Natasha's interest in musical collaboration led to summers with the Sarasota (FL) Music Festival and the Music Academy of the West in Santa Barbara, where she was a fellowship student of Anne Epperson.
Kislenko has had unique and broad experience in the field of music. She has collaborated with many famed artists including Sarah Chang, Zvi Zeitlin, James Buswell, Theodore Kuchar, and Gary Gray.
In 2007 Kislenko moved to Santa Barbara to assume a teaching position at University of California, Santa Barbara. Previously, she served on the faculties of California State University, Fresno, and Meadowmount School of Music (New York).  Kislenko has been a member of The Music Academy of the West faculty since 2004.
JON LEWIS
Jon Lewis began playing trumpet at nine years old. In high school, he studied with Pat Mastroleo, the 1st chair trumpet in the U.S. Army Band in Washington, D.C. Lewis attended the University of Kansas where he studied with Roger Stoner and graduated with a trumpet performance degree in 1981. Upon moving to Los Angeles, Lewis studied for several years with legendary performer and master teacher Jimmy Stamp.  Other teachers have included Tom Stevens, Tony Plog, Armando Ghitalla, Bob Findley.
 Lewis has worked in diverse settings including Big Bands, Latin bands, brass quintets, solo performances, orchestras, concert bands and more. Since the 1990s, he has been a Los Angeles recording player, working on over 500 movies and over 1,000 television and cartoon shows. He remains busy in the live music arena, playing Principal Trumpet in both the Hollywood Bowl Orchestra and the Santa Barbara Symphony orchestra. Lewis is a charter member of the Los Angeles Chamber Brass Quintet. He has performed with the Los Angeles Philharmonic, the Pasadena Symphony, the Los Angeles Opera, the Pasadena Pops Orchestra, the Los Angeles Chamber Orchestra.
 Lewis has performed as a soloist at the International Trumpet Guild, the Long Beach Symphony, the Santa Barbara Symphony and the Pasadena Symphony. He travels internationally and throughout the United States, playing solo concerts and teaching Master classes. He is trumpet teacher at the California State University, Northridge.   
Lewis's solo trumpet can be heard on the TV series' JAG, Deep Space Nine, and other Star Trek series shows.

Lewis's movie credits include work with top U.S. and international film score composers, including: The Simpsons Movie - Hans Zimmer, Blades of Glory - Teddie Shapiro, Spiderman 3 - Chris Young,  Pirates of the Caribbean 3 - Hans Zimmer, National Treasure 2 - Trevor Rabin, Wall*E - Thomas Newman, Alien vs. Predator 2 - Brian Tyler, I am legend - James Newton-Howard and Beowulf - Alan Silvestri. 
 THE MUSIC
 The Oscar-winning score for The Godfather II and the love theme for Franco Zeffirelli's 1968 Romeo and Juliet brought him his widest recognition, but Nino Rota was a fully rounded musician with rich and varied talents: a gifted and prolific composer for the opera house, concert hall, theater and cinema; a skilled pianist and conductor; a dedicated teacher; and the director of one of Italy's leading conservatories.  Though he was active during one of the most stylistically adventurous periods in the history of music, Rota largely held to traditional forms and idioms in his works, a quality that not only shaped his many compositions for the stage and concert hall — twelve operas, six ballets, oratorios, cantatas, orchestral scores, incidental music, chamber and piano pieces — but also suited him particularly well to writing for film. He composed his first movie score (Treno Popolare) in 1933, and in 1942 signed with the Lux Film Company in Rome. Lux became a leading studio following World War II by nurturing such gifted filmmakers as Carlo Ponti, Dino De Laurentiis, Michelangelo Antonioni and a young screenwriter with ambitions to direct: Federico Fellini. Lux gave Fellini his chance in 1952, when he wrote and directed Lo Sciecco Bianco ("The White Sheik") and recruited Rota to supply the score. Fellini and Rota went on to create one of cinema's most enduring and productive collaborations with La Strada, La Dolce Vita, Boccaccio, 8½, Juliet of the Spirits, Satyricon, The Orchestra Rehearsal and nine other movies, which the director's biographer Tullio Kezich said was characterized by "empathy, irrationality and magic." Rota scored nearly 150 other films, working with such prominent directors as Renato Castellani, Luchino Visconti, Franco Zeffirelli, Mario Monicelli, King Vidor and René Clément, but he enjoyed his greatest success with Francis Ford Coppola in the first two Godfather movies — the score for Part I was nominated for an Academy Award, but had to be withdrawn when it was learned that Rota had borrowed from his music for the 1958 Fortunella (reference, even quotation, was an integral part of his technique); Part II won an Oscar. Despite the great diversity of his work, Rota said that it was all written to fulfill his simple creative philosophy: "I'd do everything I could to give everyone a moment of happiness. That's what's at the heart of my music."
 The Concerto for String Orchestra, composed in 1964-1965 and premiered by the Italian Radio Orchestra of Naples on January 5, 1967, channels the influences of Baroque and Classical music through Rota's distinctive, 20th-century sensibility. The Preludio takes as the theme of its opening and closing sections a yearning, poignant melody that is countered by a restless, urgent passage at the movement's center. The Scherzo is a wistful shadow waltz occasionally interrupted by stern slashing figures from the full ensemble. The Aria, at least in its opening pages, is Rota's tribute to the beloved Air on the G String from Bach's Orchestral Suite No. 3. The movement begins and ends in a serene, prayerful state but arches across a passage of considerable emotional intensity at its center. The driving muscularity and mischievous wit of the Finale provide the Concerto with a brilliant finish.
 Dmitri Dmitriyevich Shostakovich was a Soviet Russian composer and one of the most celebrated composers of the 20th century.  He achieved fame in the Soviet Union under the patronage of Leon Trotsky's chief of staff Mikhail Tukhachevsky, but later had a complex and difficult relationship with Joseph Stalin's bureaucracy. In 1927, Stalin secured the expulsion of Trotsky and Zinoviev, his two chief rivals for power in the Soviet Union. A year later, he ended Lenin's "New Economic Policy" in favor of the first "Five Year Plan," a scheme intended to industrialize and collectivize the nation under his leadership. Stalin's dictates had serious consequences for all Russians (most devastatingly for those caught in the ghastly "purges" of the 1930s), not excluding artists and musicians. The period of almost Dadaist artistic experimentation in the 1920s came to an end when artists were instructed that they had "social tasks" to perform with their creations, and that "formalism" — the ill-defined Soviet term for avant-garde or personally expressive works — was forbidden. Musical compositions of the time, because of their abstract nature, were less directly affected by Party policy than were literature or painting, but nevertheless showed a significant change in attitude from the preceding years. To the genre of proletarian music, Shostakovich contributed the rattling and jingoistic Second and Third Symphonies (To October, 1927 and The First of May, 1929), the ballets The Age of Gold (1930) and The Bolt (the former strongly anti-Fascist, the latter on an industrial theme), and the anti-bourgeois opera, Lady Macbeth of the Mtsensk District (1934). A strain of sarcasm, carried over from the music of the early 1920s, is still evident in some of these pieces, including the Concerto for Piano, Trumpet and Strings, Op. 35 of 1933.
 Mendelssohn included two of Protestantism's most famous musical gestures in the "Reformation" Symphony: the "Dresden Amen" in the first movement and the chorale Ein' feste Burg ist unser Gott ("A Mighty Fortress is our God") in the finale. The origin of the "Dresden Amen" has never been fully established. It probably dates from the 18th century, though it is uncertain which (if any) of several candidates put forward as its author actually composed it. The "Amen" was long associated with the Lutheran service at the Court Church in Dresden, where it was used as a response to the sermon to symbolize the hovering of the spirit of the Holy Ghost. (Wagner also heard this musical formula when he was living in Dresden, and it emerged in his opera Parsifal fifty years after Mendelssohn included it in this Symphony.) The other theme, Ein' feste Burg, is Luther's famous setting (based on an ancient plainchant) of his translation of Psalm 46.
 The Symphony opens with a solemn introduction in D major whose harmonic suspensions recall the style of Renaissance polyphony. Mendelssohn once remarked, "The trombones are too sacred for frequent use," and their sonority in the chorale passages of this introduction invoke the precise mood of somber dignity appropriate for the work. The "Dresden Amen" is suspended high in the strings to close the introduction. The body of the movement (in D minor) commences with the quickening of the tempo and the announcement of the main theme, a bold melody begun with the rising leap of a fifth. A good deal of contrapuntal working-out ensues before the violins present the second theme, more lyrical in nature than the first but still unsettled in character. The agitated development section is joined to the recapitulation by another presentation of the "Dresden Amen." The movement's stormy countenance and minor tonality are maintained throughout, a quality that has led some commentators to view this music as a depiction of the zealous combat of the early Protestants against the old dogmas.
The second and third movements are devoid of specific religious references. The second is a dance-like scherzo in buoyant triple meter that brings to mind the endearing minuets of Haydn. Its central trio is a sweet melody in thirds for oboe duet. The introspective mood of the Symphony's opening returns in the third movement. This music is more like a quiet prayer serving as a preface to the finale than an independent movement. A richly harmonized presentation by the winds of Luther's great chorale begins the finale. The tempo quickens and fragments of the tune are woven with new thematic material in a rich tapestry of orchestral sound. The movement is swept along with a vigorous exuberance to its closing pages, a powerful re-statement of Ein' feste Burg ist unser Gott by the full orchestra.
The concert sponsor for the Santa Barbara Symphony's February 2011 concert is The Mosher Foundation. Artist sponsors are JoAnne Ando and William Watson and the media sponsor is the Santa Barbara News-Press.
All Santa Barbara Symphony concerts begin at 8 p.m. on Saturday and 3 p.m. on Sunday.  For the rest of the season, patrons are encouraged to design their own subscriptions. To purchase, call the Symphony office at (805) 898-9386 or order online at www.thesymphony.org. Tickets are $25-$95. To purchase individual concert tickets, call The Granada Box Office at (805) 899-2222. All Symphony concerts are held in The Granada at 1214 State Street, downtown Santa
---
 SANTA  BARBARA THEATRE ORGAN SOCIETY RECIEVE PROCLAMATION OF RECOGNITION FROM MAYOR HELENE SCHNEIDER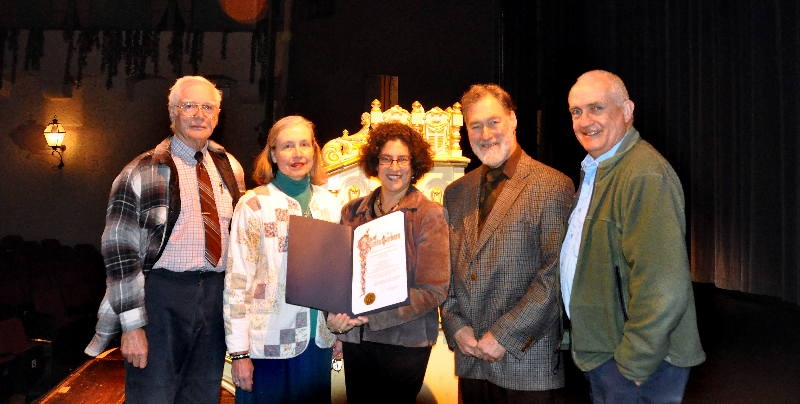 Santa Barbara Theatre Organ Society Board of Directors George Ferrand, Diane Davis, Bruce Murdock and Fred Ziessenhenne are presented a Proclamation of Recognition from Santa Barbara Mayor Helene Schneider at the 23rd Celebration Concert and Classic Film event at the Arlington Theatre. Renowned organist Scott Foppiano accompanied two film classics selected by the board. For information visit www.cox.members.net/sbtos.
_________________________________________________________________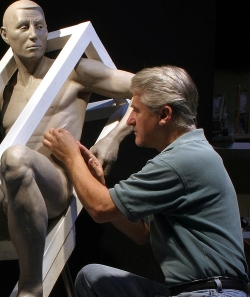 RENOWNED SCULPTOR PRESENTS EXHIBIT-CLASS
Stone Carver Bela Bacsi Shares His Knowledge at California Lutheran University
Internationally known award winning sculptor and marble carver Bela Bacsi will exhibit recent work and lead a master class for the public at California Lutheran University. "Scultura Marmo: Sculpture by Bela Bacsi" will be presented from Saturday, February 12, through Friday, March 18, in the Kwan Fong Gallery of Art and Culture. The opening reception will be held at 5 p.m. Saturday, February 12. The exhibit features 17 extraordinary marble and bronze works and shows the development of a sculpture from a Marquette, or small preliminary model, to a finished piece.
The Santa Barbara resident, who teaches drawing and sculpture at CLU, is one of the most accomplished sculptors in Southern California. His work is widely exhibited and is included in significant collections throughout the country and abroad.
For master class reservations contact 805-493-3025 or toland@callutheran.edu
by February 19. For free exhibit and class contact 805-444-7716 or visit http://www.callutheran.edu/kwan_fong.
_________________________________________________________
LE SALON DE MUSIQUES OPENING AT CHANDLER PAVILION
              What:       Le Salon de Musiques Sunday chamber music series. The one-hour concerts will be followed by one-hour interactive discussions between the musicians and the audience where they will share ideas, concepts and impressions about the music performed, while enjoying French Champagne provided by Montesquieu and a gourmet buffet prepared by Patina. Each month Patina will create a special dessert reflecting the background of the composer.  
Where:         Dorothy Chandler Pavilion – Fifth Floor
                        135 North Grand Avenue
                        Los Angeles, CA 90012
When:           February 20, 2011 at 4:00 pm
                        SCHUBERT: Sonatina for Violin and Piano n.1 in D Major D 384
BRAHMS: Piano Quartet in G minor Opus 25
Aimee Kreston  (Violin), Victoria Miskolczy (Viola), David Low (Cello),
Francois Chouchan (Piano)
Tickets:                  $65.00 per person
                        There is a 10% discount if tickets are purchased for three or more concerts at once
                        And a 20% discount for a full season subscription
Contact:       www.lesalondemusiques.com or (310) 498-0257
---