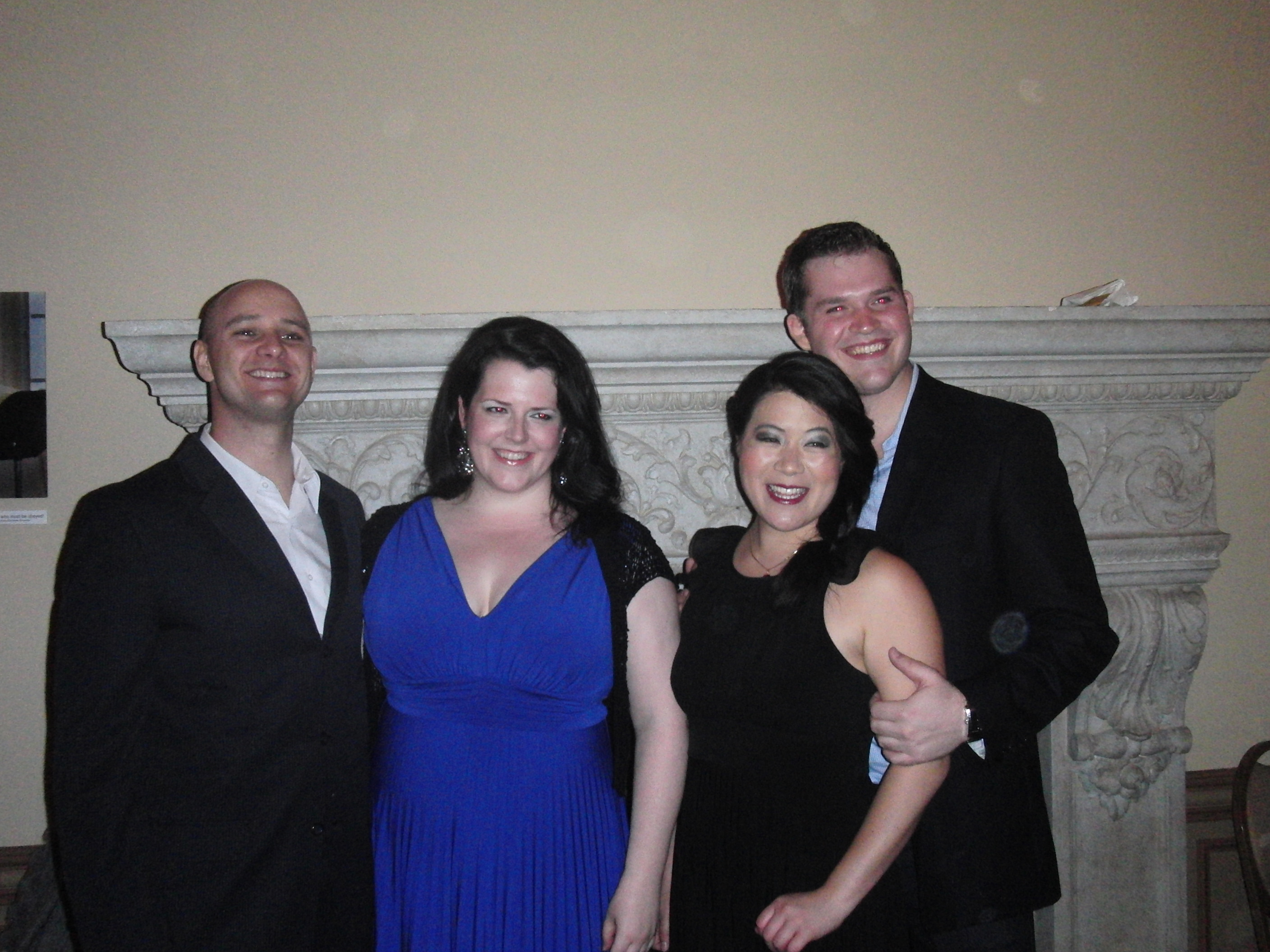 (L-R Jason Detwiler, Rhoslyn Jones, Karen Vuong, Brandon Cedel)
THE MARRIAGE OF FIGARO A COMEDIC MASTERPIECE SINCE 1786
By Bonnie Carroll
From the pre-party hosted by the Santa Barbara Athletic Club to the standing ovation from the full house, to the post-performance cast party in the McCune Founders Room, it was a fantastic evening for the entire Granada staff, talented cast, orchestra, chorus and board members of Opera Santa Barbara, who worked tirelessly to present Wolfgang Amadeus Mozart's three hour long opera The Marriage of Figaro.
According to President of the Board Duncan Mellichamp "This is a long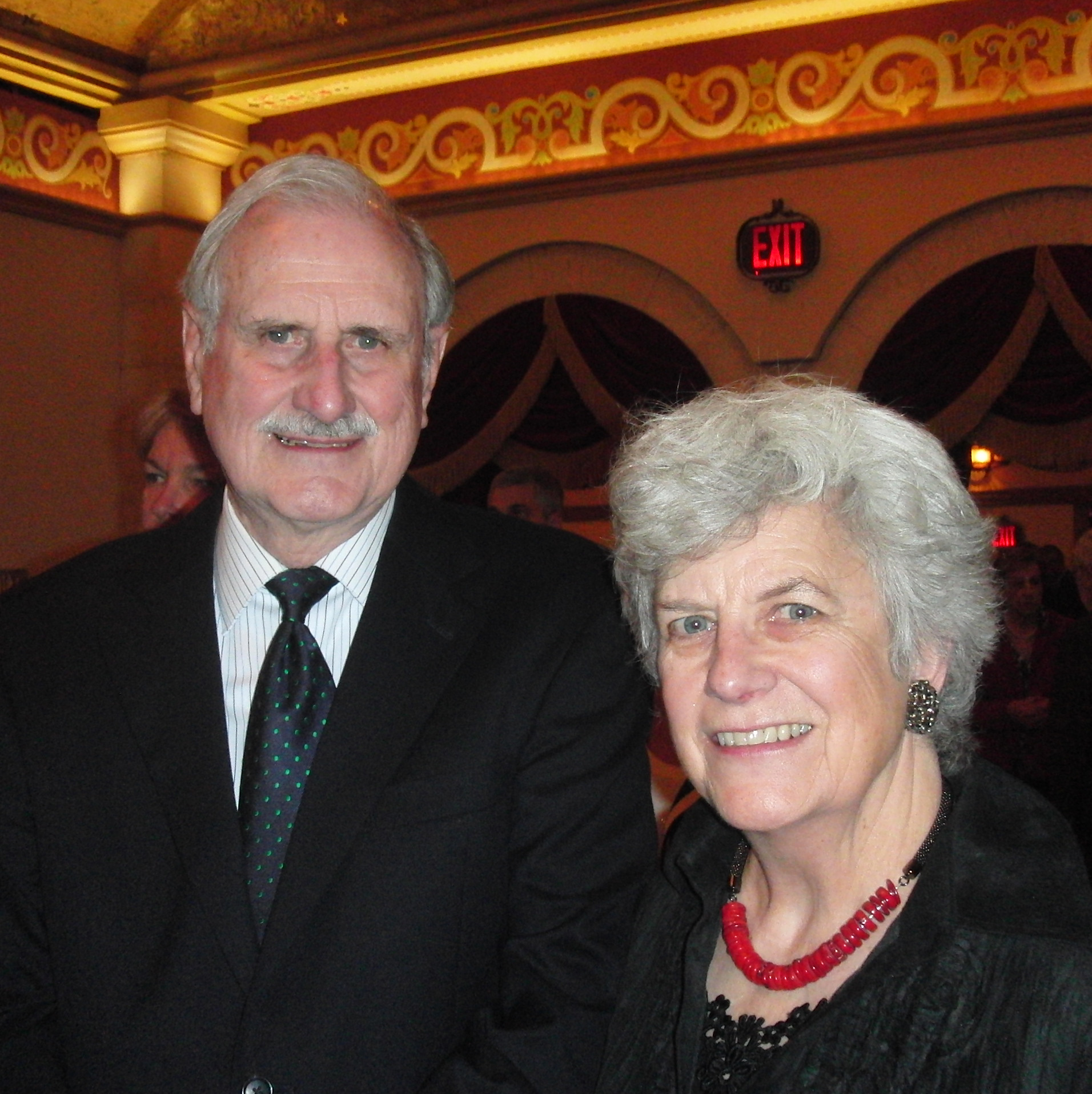 production, and what looks so smooth took great effort and hard work to produce and present. We feel this was a great accomplishment for Opera Santa Barbara and we are all very pleased." General Manager Steven Sharpe was host with the most, making introductions of the cast, and working the room all night. Artistic Director Jose Maria Condemi was delighted with the performance and gave high praise to everyone on their fine performances.
The cast included Jason Detwiler as Count Almaviva, Rhoslyn Jones as Countess Almaviva, Karen Vuong as Susanna, Brandon Cedel as Figaro, Evgenia Chaverdova as Cherubino, Alissa Anderson as Marcellina, James Offenbach as Dr. Bartold, Todd Strange as Bastilio & Don Curzio, Megan Beltran as Barbarina, Timothy Beenken as Antonio, Michelle Tayor & Amber Erwin as the Two Bridesmaids.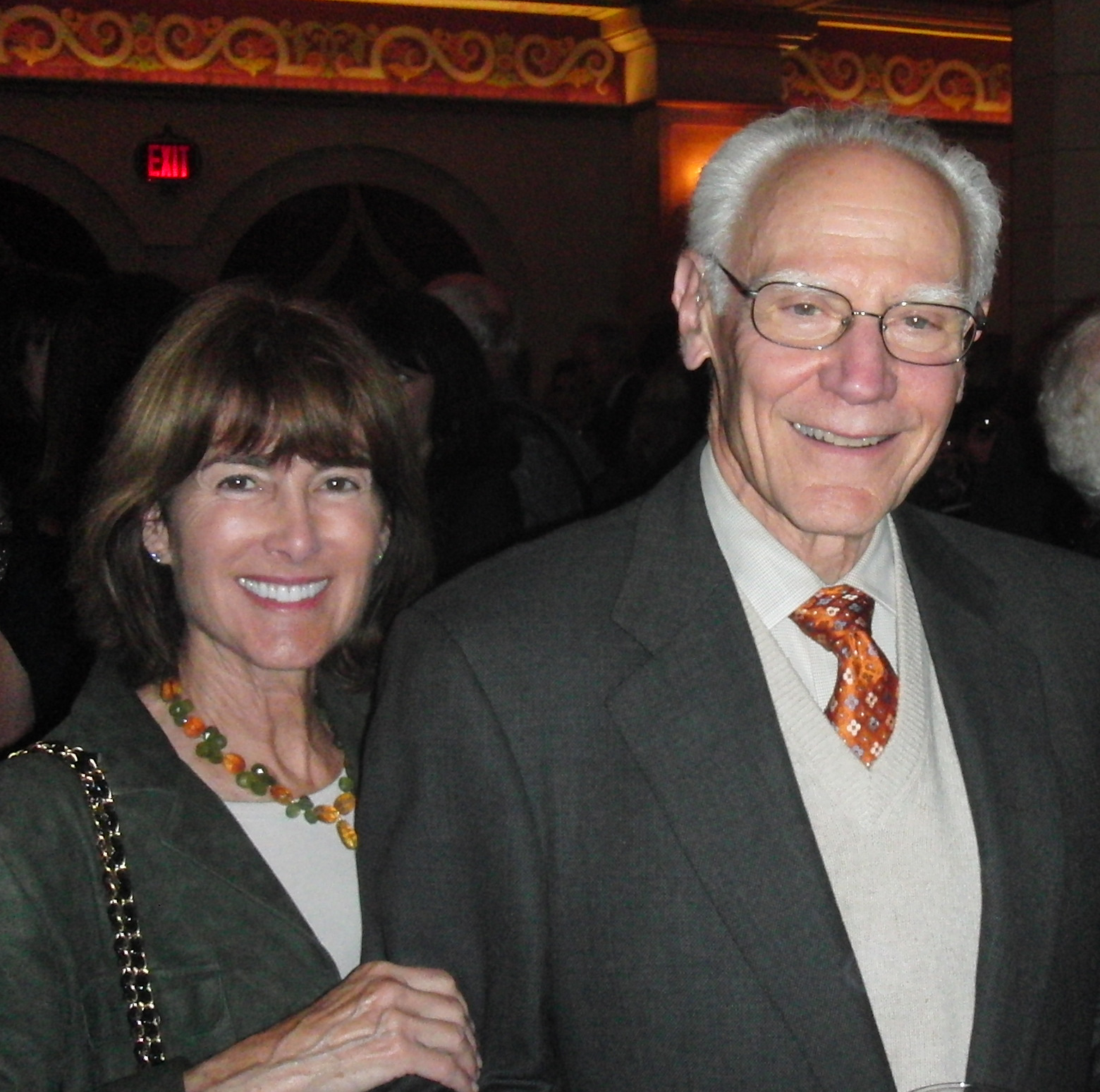 The opera was made possible by The Mithun Family Foundation in honor of Doris B. Mithun, Roger & Sarah Chrisman, Louise Gaylord, Nancy & Fred Golden, The Ann Jackson Family Foundation, Herb & Elaine Kendall, Michael & Anne Towbes. For Opera Santa Barbara performance information visit: www.operasb.com.
__________________________________________________________________
Celebrating its 16th Season,  State Street Ballet performs the Grande Finale on Friday, April 13, 7:30 to 9:30 at The Granada Theatre.
Featuring works from classic to premieres, this final performance/party of the 2011-12 Season will celebrate the scope and diversity of State Street Ballet sixteen years of exquisite dance and honors its vision of artistic excellence. The performance will include crowd favorites such as La Sylphide, Sinatra and Tango Rain.
The evening will be emceed by comedian Wendy Liebman, whose credits include the Jay Leno Show and David Letterman.
Complimentary champagne and desserts will be served throughout the event along with an opportunity to meet and mingle with the artists and choreographers.
*All tickets for this special performance are $100 and are available at The Granada Box Office, 805-899-2222 or www.granadasb.org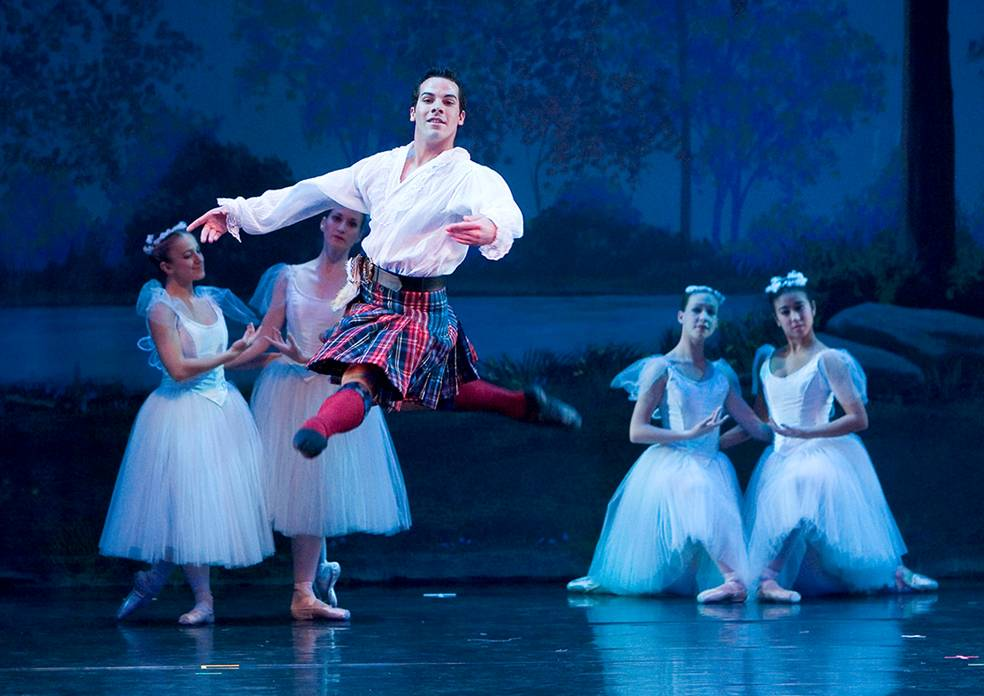 ---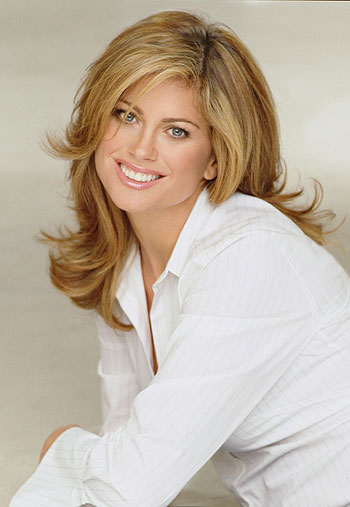 KATHY IRELAND PRESENTED "GUTSY GALS" AWARD
Women's Festival Honors Catalyst For Thought Advocate
By Bonnie Carroll
Following the presentation of the International Women's Festival
"Gutsy Gals Inspire Me" award at Santa Barbara Community College, recipient Kathy Ireland was beautiful and inspiring as she delivered a very powerful message on her own determination to overcome adversity in business, beginning as a news paper girl delivering papers for a local publication to the challenges she and her twenty-year team are facing in today's difficult economic times. According Ireland her faith in God, and helping others through the charities that are important to her and her family is paramount in her life.
Kathy Ireland's approach is completely honest and down to earth. She gave some wonderful advice for success including "Don't let anyone put you into a box – pursue your dreams." "Don't listen to the noise – get out of your own way," says Ireland.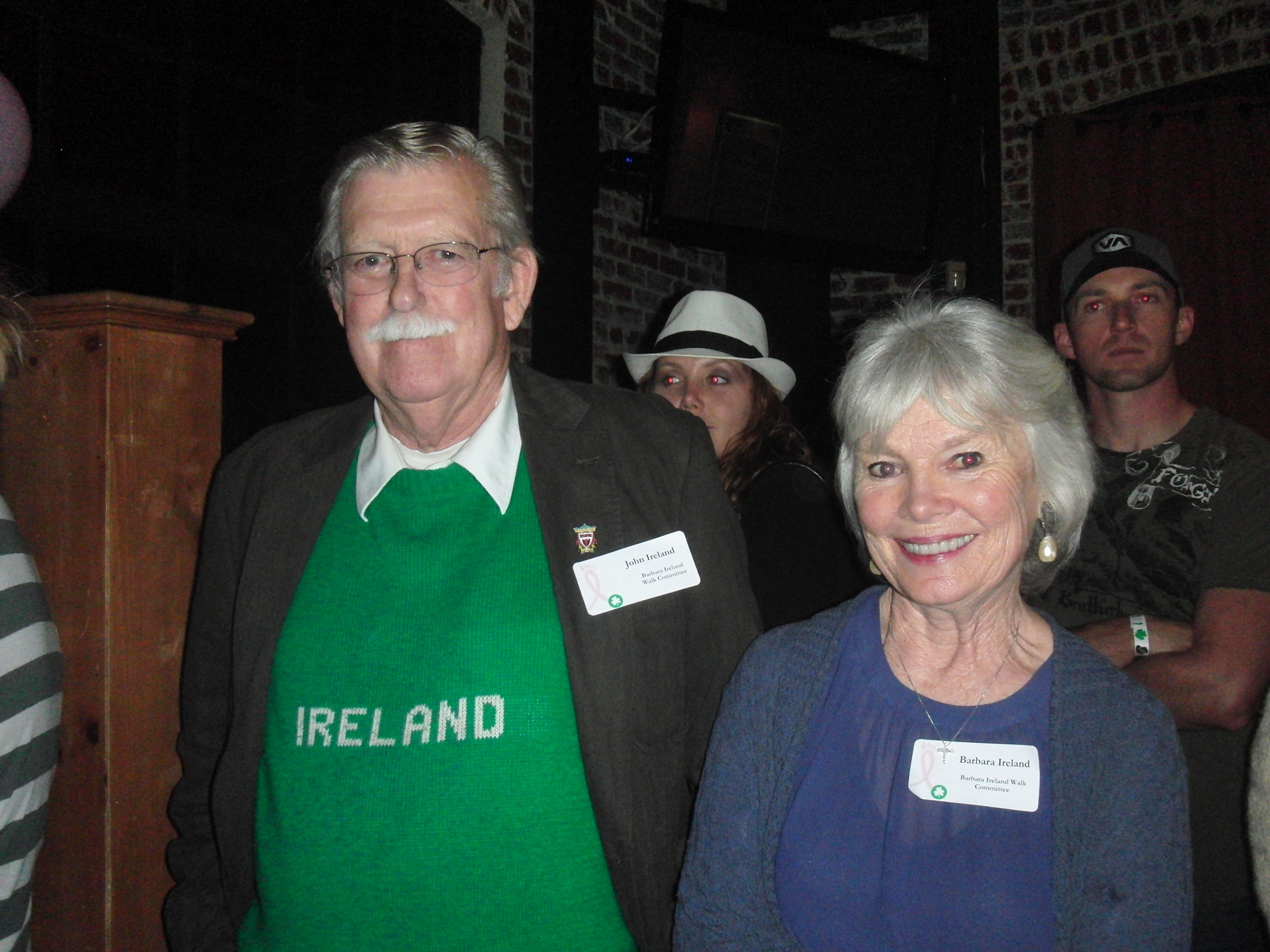 According to Ireland her great inspiration was her mother Barbara Ireland, who is a cancer survivor, leads a walk for cancer research with the Santa Barbara Cancer Center each year. Ireland invited everyone to come on St. Patrick's Day and walk with her and her mom. This annual walk attracts hundreds of supporters each year. For information visit: www.sbcc.org.
Catalyst For Thought, a nonprofit organization that helps entrepreneurs develop their ideas, recently featured entrepreneur Kathy Ireland at its SYNC event at Fess Parker's DoubleTree Resort. The proceeds from this event benefited the Alliance for Christian Education.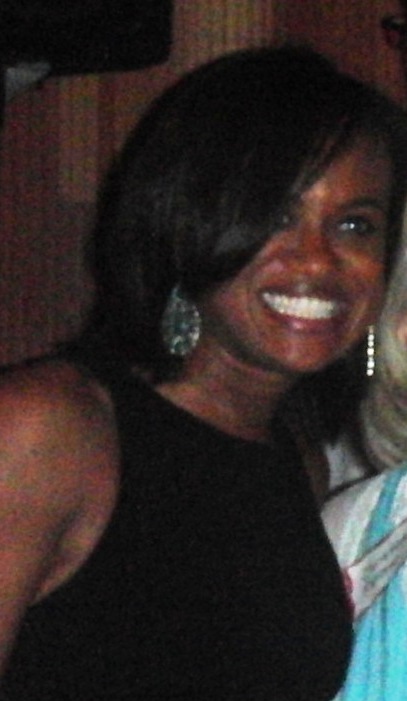 The IWF evening program featured lots of gutsy gals including singer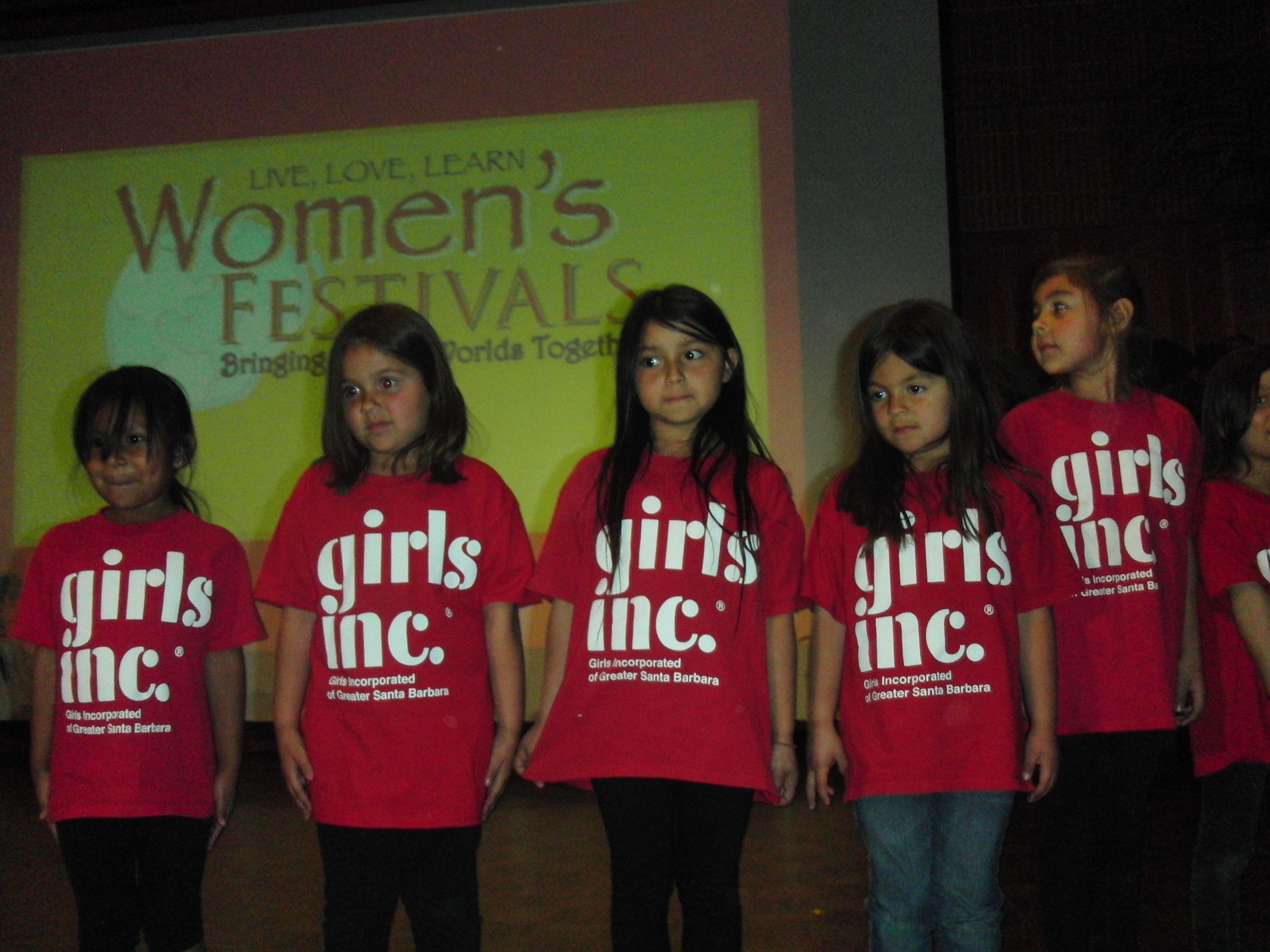 Lois Mahalia, and the adorable little singers from Girls, Inc. A bevy of local politicians were also present, including Mayor Helene Schneider, who presented an award on behalf of the City of Santa Barbara. The event was sponsored by Lynda.com, Aridis Acrobat, New York Life, DeDominic Associates and others.
---

Rarely Seen "Estra Small" Modern and
Contemporary Works at Metropolitan Museum
featured in XS

Installation Dates: Through April 15, 2012
Installation Location: Lila Acheson Wallace Wing, North Mezzanine Gallery

More than 50 works of art of diminutive size by 30 American and European artists working in a variety of media and techniques comprise the installation XS at The Metropolitan Museum of Art. With a title borrowed from the XS size label (for 'extra small') found in women's garments, the installation includes rarely displayed works from the Museum's collection that are usually kept in storage due to their tiny size. The installation, which challenges the adage "bigger is better," is on view in the Lila Acheson Wallace Wing through April 15, 2012.
Featured in XS are works that span the years 1890 to 2010. While many of the artists represented usually worked in a larger format, they also created versions of their landscapes, portraits, interiors, nudes and abstractions on a significantly smaller scale. The installation opens with three miniature works in watercolor by Paul Klee (1914-1917), progressing to a river landscape by Piet Mondrian in black chalk, to Marguerite (1916), an oil on wood portrait by Henri Matisse. Additional highlights of the installation include a drawing of Man Walking (1951) by Alberto Giacometti and two portraits by Pablo Picasso—one a self-portrait entitled Yo (1900), and the other a very detailed ink and wax crayon sketch, Seated Figure (1902). The installation moves into illustrated notes, including a hand-drawn dinner invitation by David Hockney, Menu for Dinner in Honor of Henry Geldzahler (1978). The small format challenges the depth of detail an artist can achieve, a challenge met by Amy Bennett with two paintings, Diagnosis (2010) and Hypochondriac (2010). To demonstrate fully the contrast in size, a small-scale version of Mao (1973) by Andy Warhol is hung just a few steps from the artist's larger-than-life version of the same subject in the adjacent gallery.
This installation was organized by Sabine Rewald, Jacques and Natasha Gelman Curator for Modern and Contemporary Art.
_____________________________________________________________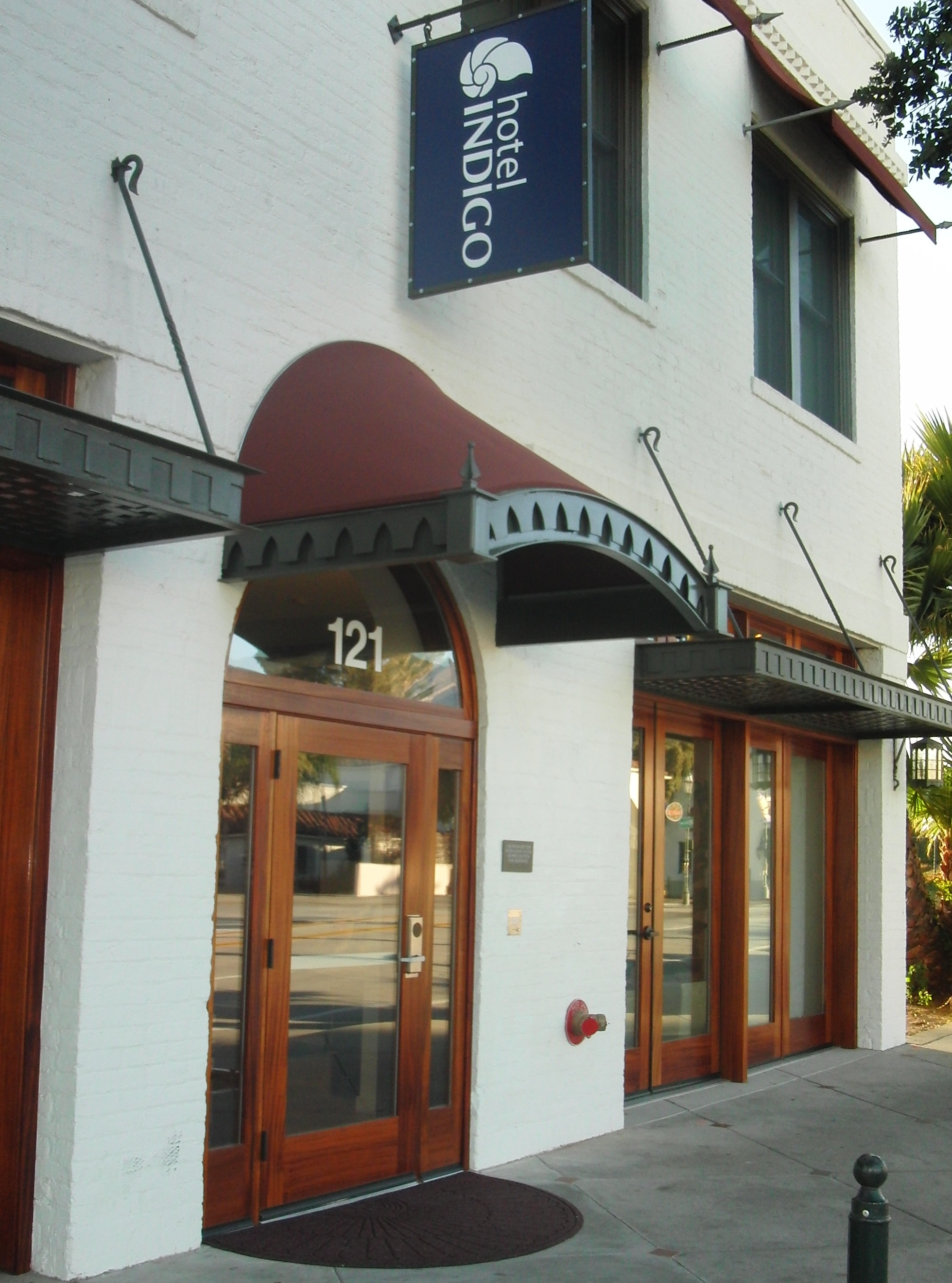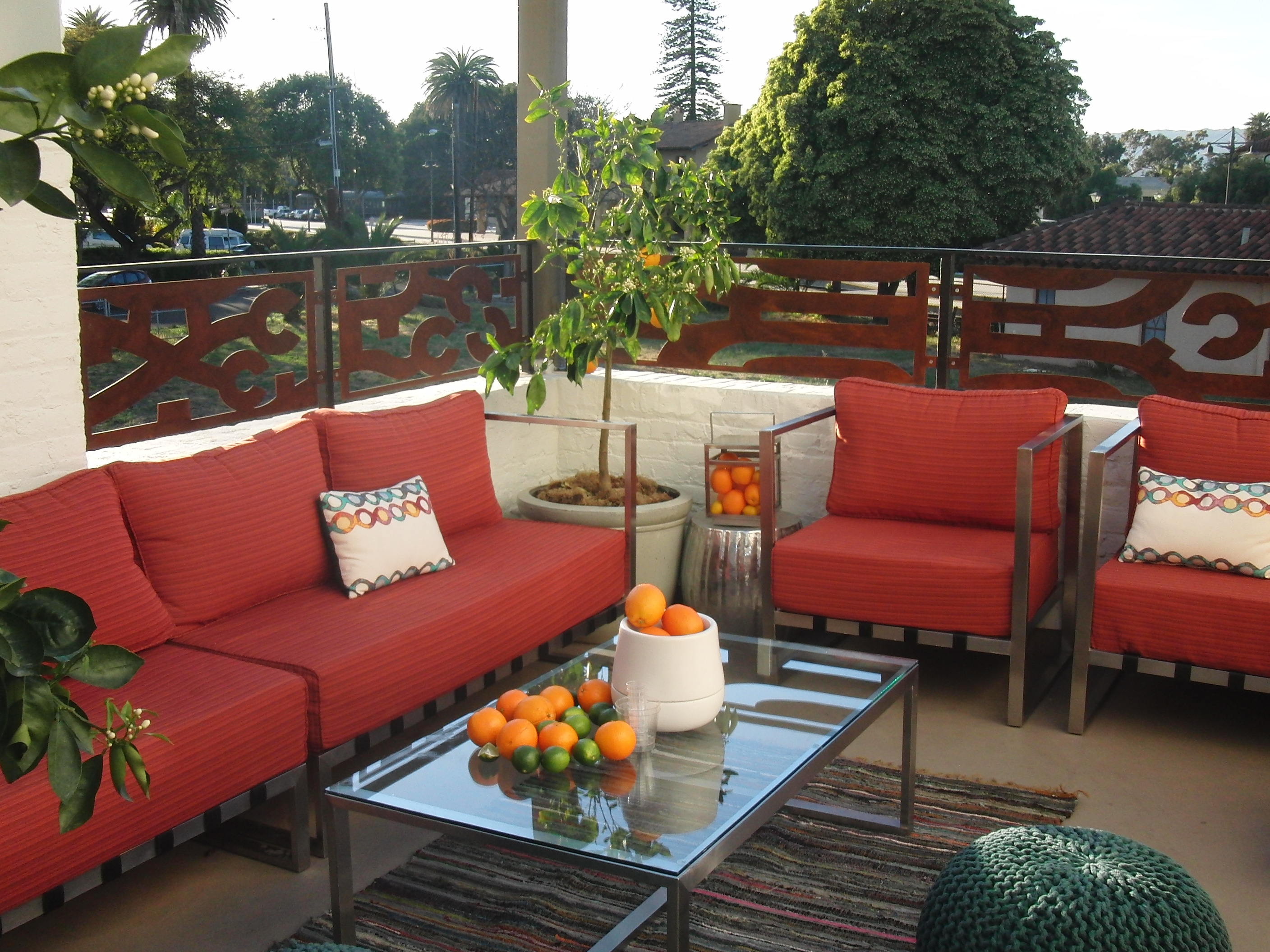 HOTEL INDIGO OPENS IN SANTA BARBARA
                     Seaside Escape for Art, Design & Leisure Lovers
The opening celebration of the chic new 41 room Indigo Hotel, located at 121 State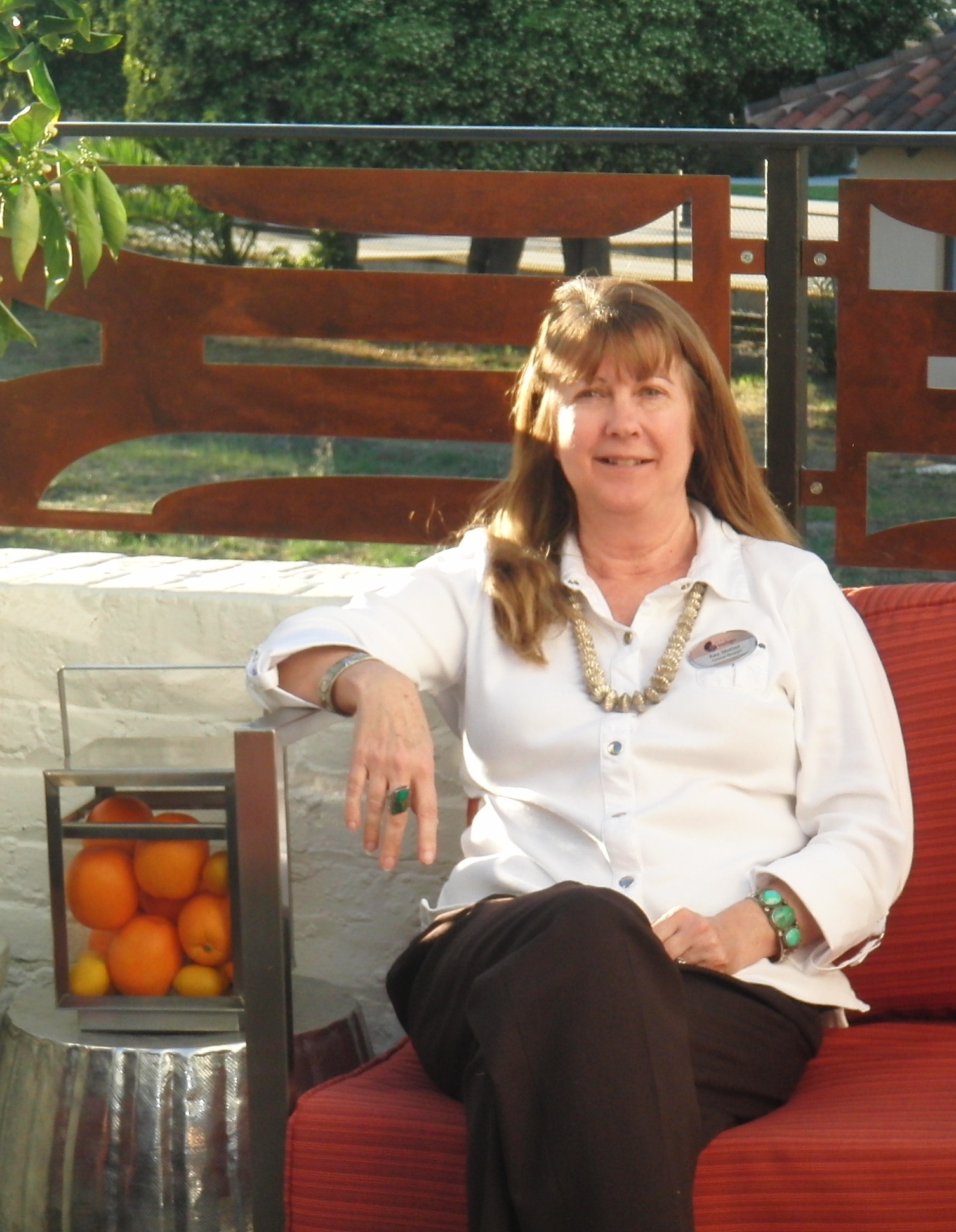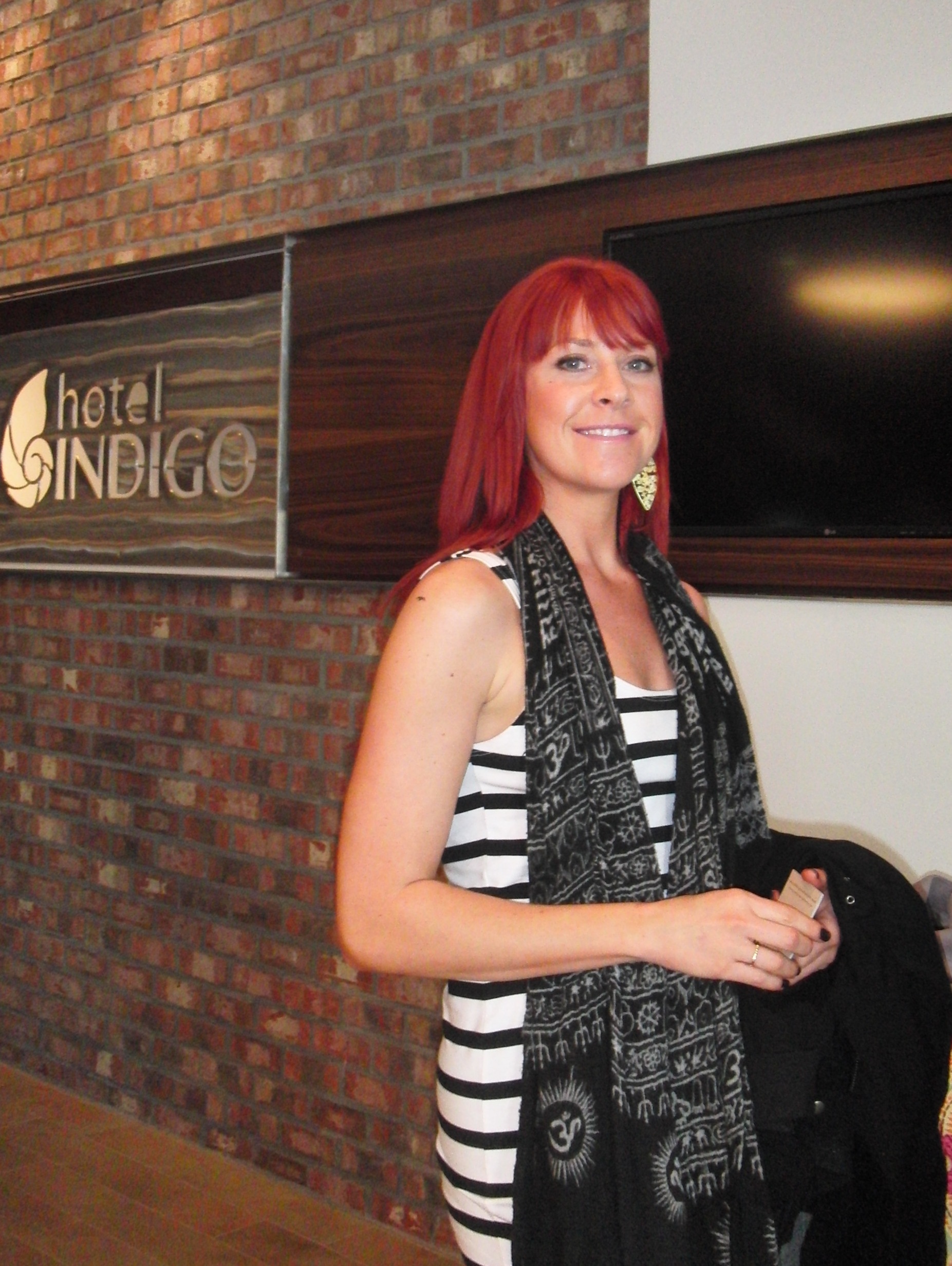 Street, attracted a bevy of art lovers and local residents. Kay Morter, General Manager welcomed guests and offered them a complimentary glass of Kunin wine as they entered the hotel lobby. According to Morter "the multi-million dollar renovation offers a chic, affordable accommodation for style-minded clientele and is also pet-friendly." The eco-conscious property features all fine amenities including select rooms with outdoor gardens, a business center, free WIFI, a fitness room, an art library, and more.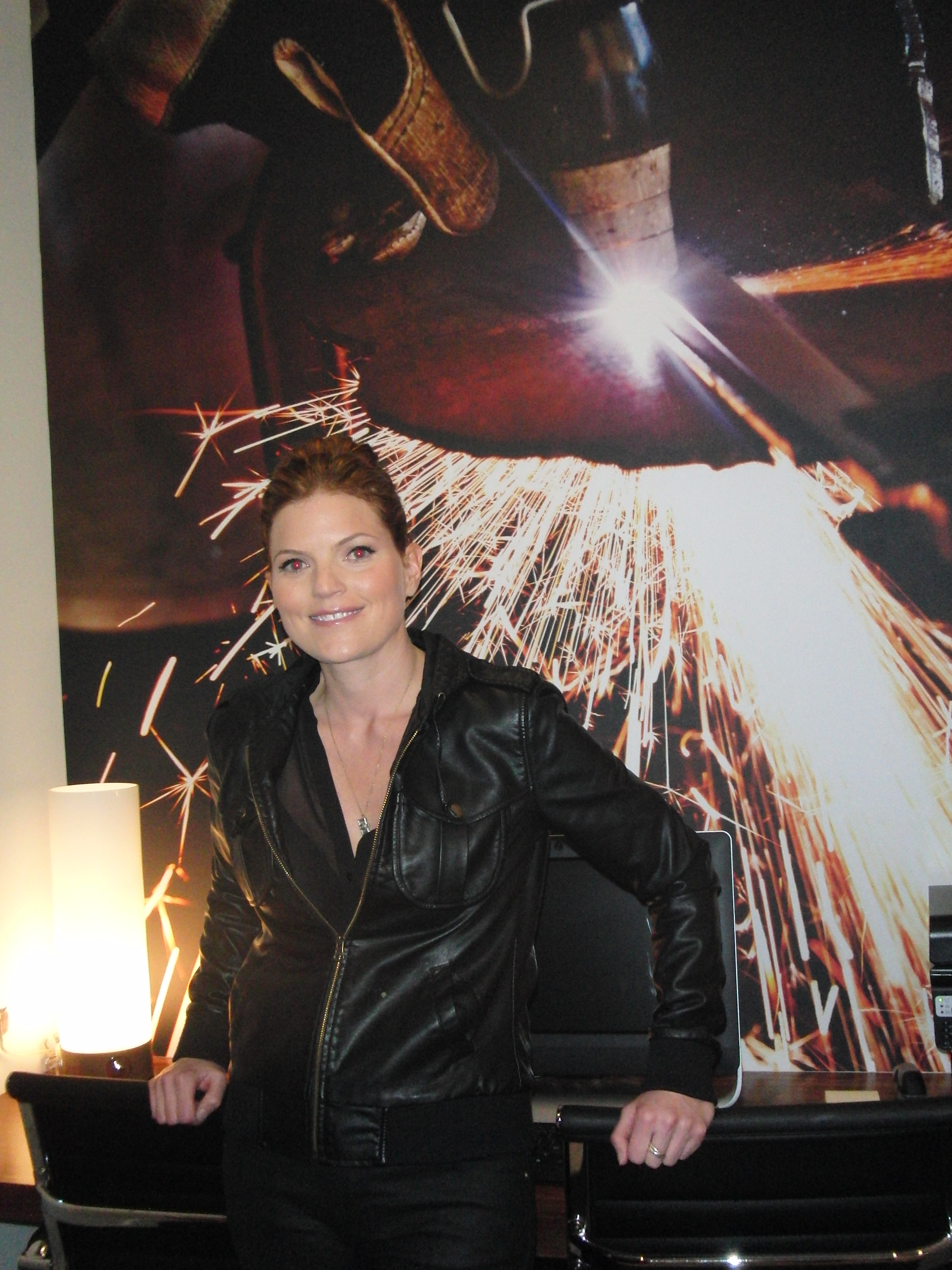 According to the representative of Santa Barbara California Contemporary Arts Forum, CAF will provide a Satellite Art Gallery featuring the artworks of local, national and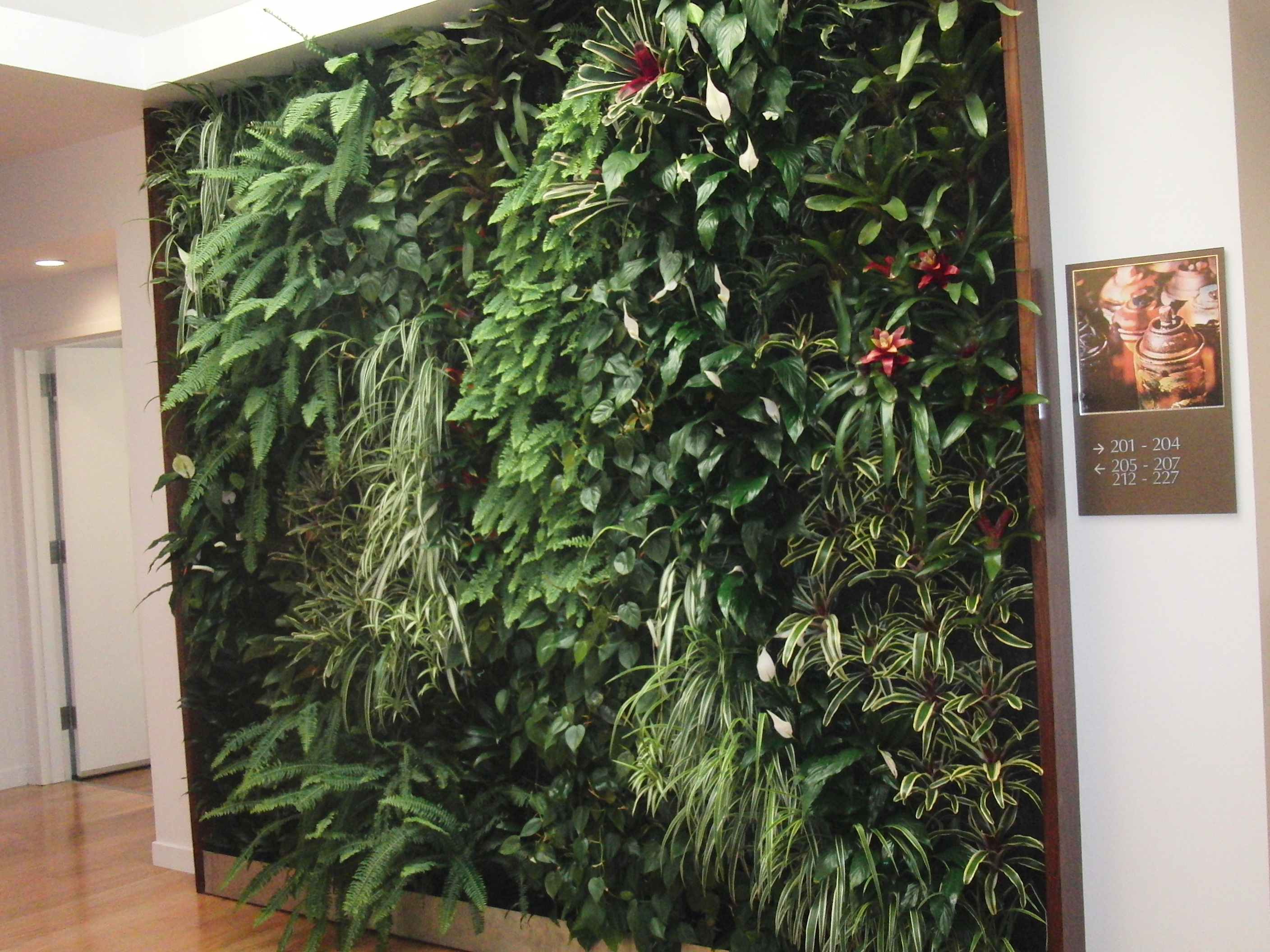 international artists to be displayed throughout the hotel, and hotel guests will also receive free admittance their art facility. Stevie Mason, interior designer for the new hotel, discussed her inspiration for the eco-friendly, sophisticated and comfortable design she implemented to create the overall modern design and ambiance of the venue. Amazing wall photo art by Elizabeth Harper is on display throughout the building. Most impressive was a 'living wall' creation of live plants in a full wall frame.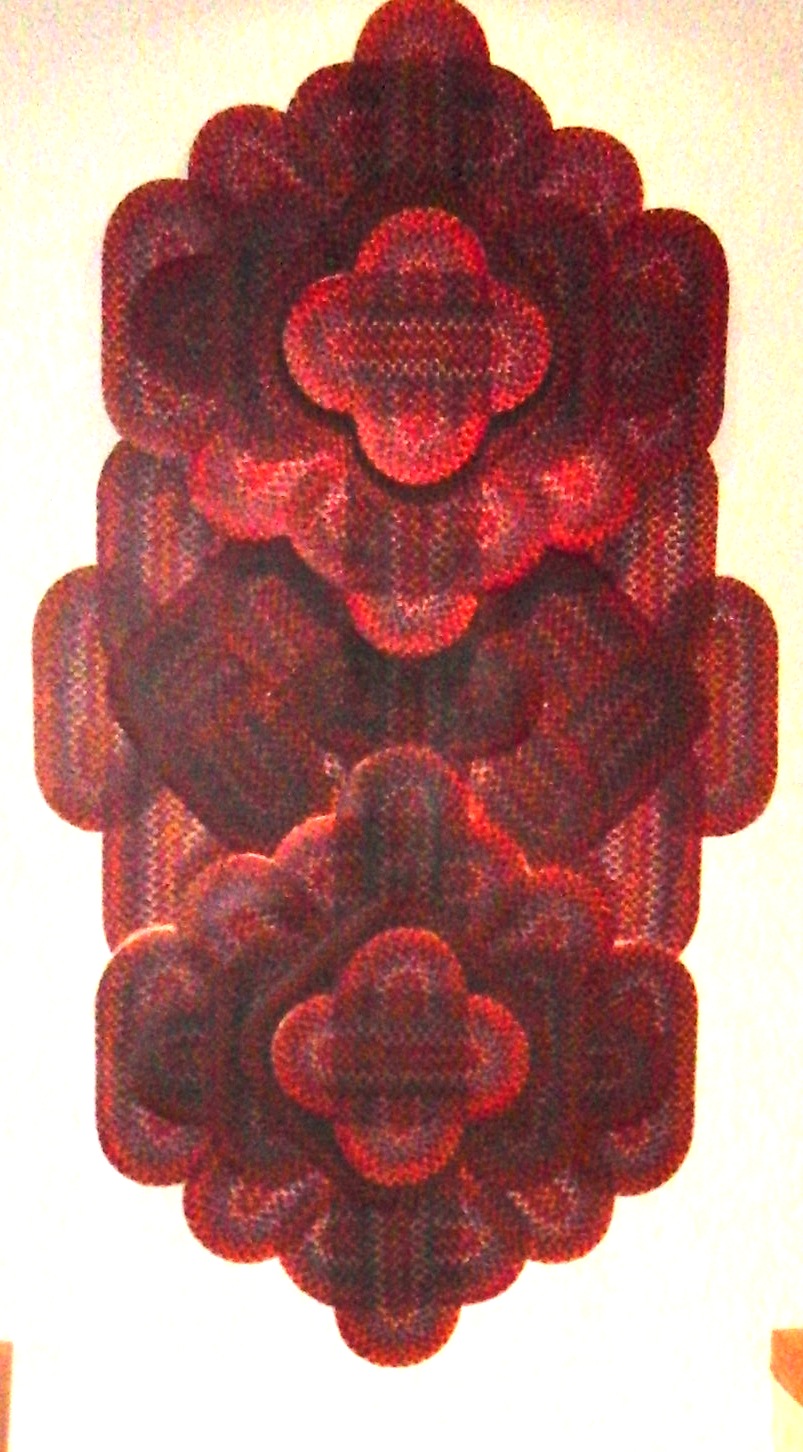 Artwork on display, including a plant filled living wall, included the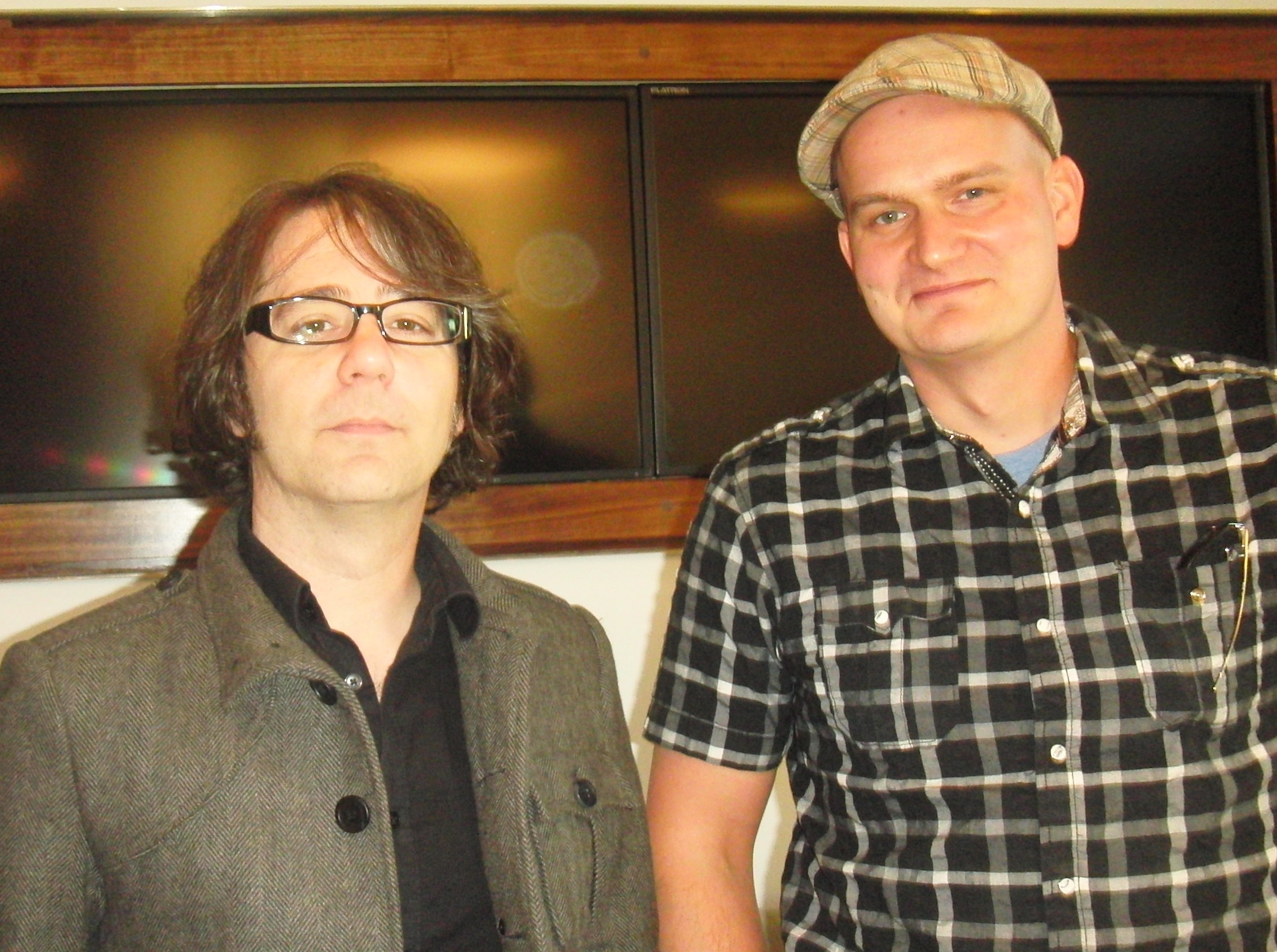 art of Alejandro Diaz, Ann Deiner, Stephanie Dotson, Rob Fischer, Francesca Gabbiani, Saul Gray-Hildenbrand, Nathan Hayden, Cyndee Howard, Jennifer Nocon, Zacarias Paul, Luke Stettner, Kristen Stoltmann, Sandra Torres, and James Van Arsdale. The art will be on display until February 2, 2013. Artists' James Van Ansdale and Saul Gray-Hildlenbrand expressed their pleasure to have their works on display in the new Santa Barbara hotel.
This is a wonderful get-a-way hotel for people who require eco ammenities, and  enjoy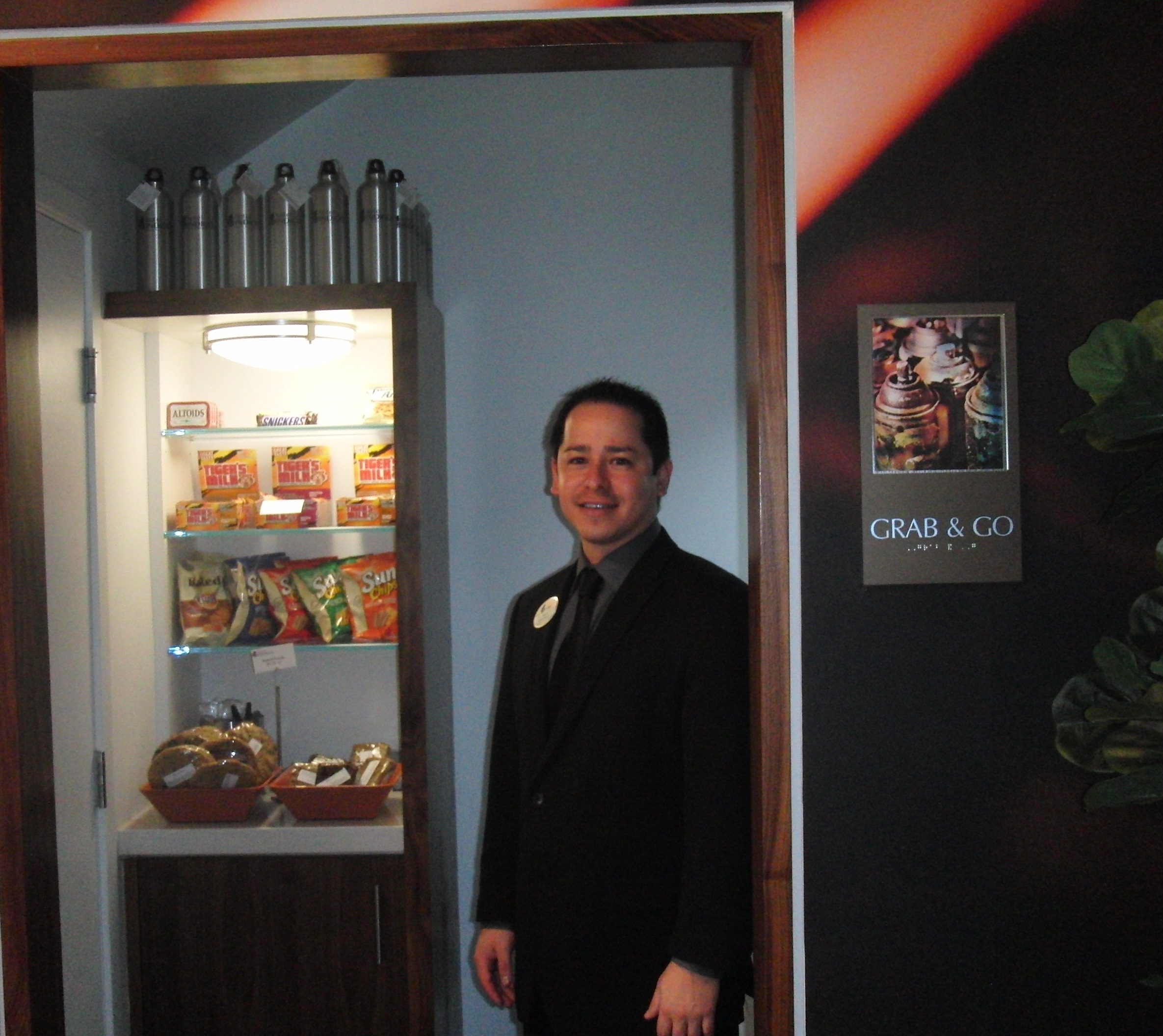 waling a block to enjoy the beautiful beach and Stearn's Wharf attractions. The hotel has thought of everything including a 'grab & go' snack station. The art funk zone, and many local wineries are also just out the door. For information call 805-966-5486 or visit://indigosantabarbara.com.                     BC
HOTEL INDIGO
121 State Street
Santa Barbara, CA
805-966-5486
___________________________________________________________
---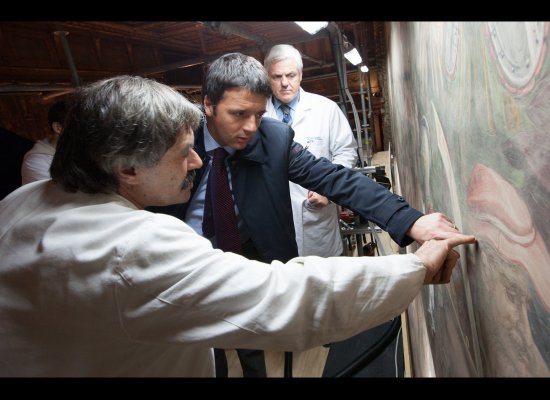 FIRST FINDINGS IN LOST LEONARDO SEARCH
FLORENCE, Italy (Associated Press) — Researchers may have discovered traces of a lost mural by Leonardo da Vinci by poking a probe through cracks in a 16th-century fresco painted on the wall of one of Florence's most famous buildings.
The latest findings Monday still leave much mystery in the hunt for the "Battle of Anghiari," a wall mural painted by Leonardo in Florence's storied Palazzo Vecchio, and possibly hidden behind a fresco done by Giorgio Vasari decades later.
The hunt for the unfinished mural has captivated art historians for centuries, and took on fresh impetus in the last years with the employment of state-of-art scientific tools.
Some believe Leonardo's mural, which he began in 1505 to commemorate the 15th-century victory by Florence over Milan at the medieval Tuscan town of Anghiari, may be hidden behind a newer wall, which was frescoed over decades later by Giorgio Vasari. Leonardo's "Battle of Anghiari" was unfinished when Leonardo left Florence in 1506.
Maurizio Seracini, an Italian engineer from the University of California, San Diego, told reporters that the fragments of color retrieved by the probe in the palace's Hall of the 1500s are consistent with pigments used by Leonardo. He said an analysis showed that the red, black and beige paint found is consistent with the organic paint Leonardo used on his frescoes.
But the paint could also have been used by Leonardo's contemporaries in Florence, which is awash in Renaissance art. Seracini called the results "encouraging" but preliminary.
To find samples of pigment of the wall behind a space previously discovered under the Vasari, work, experts slipped probes through areas where paint on the outer wall's fresco was either cracked or flaked off, noted Cristina Acidini, the head of Florence's cultural heritage and museums.
For one sample, a probe was slipped into a spot near a downward thrusting sword in Vasari's work. For another sample, the probe went through a point near the head of a horse, with its eye open wide as if startled.
Seracini was inspired by the words "Cerca, trova," ("seek and you shall find") which were painted on a tiny flag in Vasari's painting depicting a different battle. Those who think Leonardo's work might be hidden behind the later wall painting contend it is unlikely that Vasari, famed for his biographies of Renaissance artists, would have destroyed any masterpiece by Leonardo.Top of Form
"We have found these very special black pigments, and there are some traces of red," Seracini told reporters. The red is a kind of lacquer "used for oil painting. And this element matches Leonardo's plan to paint his Battle of Anghiari' with an oil technique," Seracini contended.
The hunt for the missing Leonardo mural is being led by the National Geographic Society and the University of California, San Diego, in partnership with the city of Florence. Experts from Florence's world renowned art restoration institute, Opificio delle Pietre Dure, also were involved.
"These data are very encouraging," said Seracini, a National Geographic Fellow. "Although we are still in the preliminary stages of the research, and there is still a lot of work to be done to solve this mystery, the evidence does suggest that we are searching in the right place," said a National Geographic statement quoting Seracini.
Seracini and his colleagues note that some black material found behind Vasari's wall shows a chemical composition similar found in brown glazes in two Leonardo works, "Mona Lisa" and "St. John the Baptist."
Flakes of red material that were found appear to be organic pigments, the researchers said. A study of high-definition endoscopic images "suggests" that a beige material spotted on the original wall was applied by a paint brush, the researchers aid.
Previously, using radar and X-rays, Seracini and his team found a cavity behind Vasari's fresco that they think could indicate a space between two walls.
Florence Mayor Matteo Renzi said one plan aims to remove some parts of the Vasari fresco which were restored in the 19th and 20th centuries, to look behind them. "We are sure that the "Battle of Angiari' is behind" Vasari's work, he said.  Photo: Frances D'Emilio contributed from Rome.
---
Marcel Duchamp,"Fresh Widow", 1920/1964;  photo: the Israel Museum, Jerusalem, by Avshalom Avital
René Magritte, La lunette d'approche (The Window Glass), 1963; photo by Hickey-Robertson, Houston
Düsseldorf's K20 Museum
New Exhibit "Fresh Widow – Window Paintings Since Matisse and Duchamp" in Düsseldorf
The most anticipated 2012 exhibit at Düsseldorf's K20 Museum, named after Marcel Duchamp's 1920 piece Fresh Widow, is showcase of surprising variety in works by famous 20th century artists with isolated window as main motif.
An isolated window is the main motif – and gateway into new freedom in painting – for many famous 20th century artists. A new exhibit at Düsseldorf's K20 (March 31 – December 8, 2012) showcases the surprising variety of works in this genre by great names. 
Windows used in works by recent artists, including Ellsworth Kelly, Christo, and Gerhard Richter, are empty, dull, cracked, or simply refuse a look into the world, and in this way express a new autonomy in the language of visual art.   Other artists featured include Eva Hesse, Robert Motherwell, Isa Genzken, Günther Förg, Jeff Wall, Sabine Hornig and Olafur Eliasson.
For more information on the exhibit, visit www.kunstsammlung.de.
Düsseldorf Marketing & Tourism GmbH is the visitors and convention bureau of the city of Düsseldorf. Its responsibilities include tourism and city marketing, as well as conference and meeting marketing, hotel reservation services, fairs and convention services, city event ticket sales and advance ticket reservations. For more information, visit www.visitduesseldorf.de.
Düsseldorf International Airport, Germany's third largest, offers several non-stop flights from US & Canadian cities (Atlanta, Chicago, Ft. Myers, Las Vegas, Los Angeles, Miami, New York, Newark, Toronto, San Francisco, Vancouver), as well as convenient connections to many European cities.   For more information about  the airport, visit www.fly2dus.com.
_________________________________________________________________
Lafonn Launches Simulated Diamond Jewelry Collection for Every Woman's Lifestyle

Lafonn, creator of simulated diamonds of unparalleled beauty, is pleased to announce its exciting new lifestyle brand of simulated diamond jewelry. Lafonn's stylish jewelry designs had a soft market launch this past year and are now carried by 320 stores across the country.

The creators of Lafonn were inspired to craft their pieces for empowered women who aspire to bring their dreams to life. Lafonn creates designs for every age, ethnicity and style -simulated diamond jewelry designed for every woman. Created with modern talent and craftsmanship, fashion-forward Lafonn has this month been voted as a "hot brand" of 2012, among other top brands, in a recent national industry wide survey.

The simulated diamonds and gem stones are set in the finest sterling silver bonded with platinum. Lafonn utilizes an array of colorful simulated diamonds in clear, yellow, black, and cognac as well as lab-grown pink sapphires, blue sapphires, emeralds, rubies and tanzanite. Lafonn features both classic and fashionable designs ensuring versatility and stylish creations catering to every woman's lifestyle.

Due to market demand for such innovation, Lafonn is already popular among Hollywood's elite, often sought after for photo shoots and film sets. Its wear ability and worry-free travel aspects make it attractive to stylists and other creative professionals looking for the brilliance a diamond provides and the freedom to wear it day to day. Retaining the favorable cuts, color, clarity and even brilliance of natural diamonds, Lafonn crosses lines of age, profession and ethnicity making this a lifestyle jewelry brand attainable by every woman.
 
---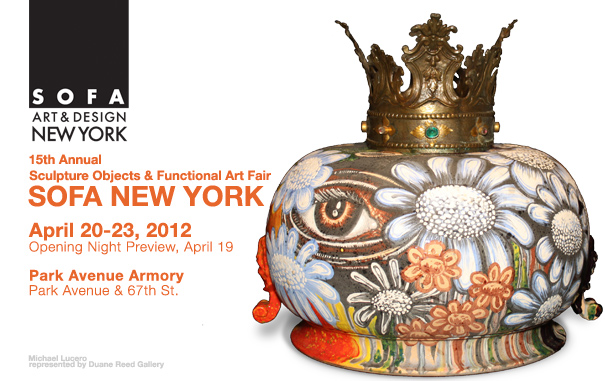 ---