The Santa Fe International Folk Art Market
Returns for a Fourth Exciting Year!
July 14-15, 2007

"The International Folk Art Market is one hopping bazaar - a show of amazing scale and international reach transplanted to the high plains deserts and attended by dealers, collectors and sightseers rushing from artist to artist and finding some of the best folk art that exists."
-Hank Lee, The Folk Art Messenger
"Shows the best of folk art, not just from America, but from the entire planet."
- Governor Bill Richardson
SANTA FE, NEW MEXICO May 2007 — The largest international folk art market in the U.S. returns for its fourth straight year. With expected attendance of over 20,000, it is one of the highlights of the summer season in Santa Fe, known for its vibrant Indian and Spanish markets. Designated one of UNESCO's Creative Cities in 2005, the only North American city to be so honored, Santa Fe provides a uniquely supportive and beautiful setting for this meeting of artists, dealers, collectors and folk art enthusiasts.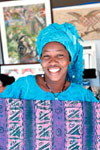 In this era of globalization, when the word itself has become almost a synonym for homogenization and the erosion of indigenous identity, the Folk Art Market stands out as a beacon of hope committed to honoring, sustaining, and preserving traditional cultures. The Market itself does not receive any profits from sales of the artists' work and is sustained by charitable contributions, grants, entrance fees, and the support of the New Mexico Department of Cultural Affairs, the Museum of New Mexico Foundation, the Museum of International Folk Art, and the City of Santa Fe.
This year's market will feature over 113 artists from 41 countries selected by a panel of expert jurors. The nations represented include China, Bhutan, Vietnam, India, Afghanistan, Chile, Peru, Brazil, Mexico, Sudan, South Africa, Kyrgyzstan, Romania, Poland, France, and many others. The artists will exhibit a huge array of art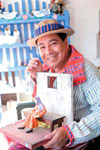 s and crafts ranging from embroidery, felt work, beading, jewelry and textiles, to clothing, leatherwork, wood carvings, paintings, pottery and more. As many of the vendors represent cooperatives and associations of artisans, the economic impact is enormous, affecting thousands more in villages and communities around the globe.
Many of the Market's artists grapple daily with political, social, and environmental challenges in their home countries. The Market not only offers them a chance to receive interna tional recognition for their work, it also gives them the opportunity to learn how to make their skills economically viable over the long term. As in years past, just prior to the event there will be a 2-day intensive Training & Building Markets Program, funded by a grant from W. K. Kel logg Foundation. "This structured training program sets us apart from any other market in the world, says Market co-founder Judith Espinar. "It distinguishes us as more than a buying and selling market, but as one that invests in building artists' skills and moving them toward sus tainability."
This year, a special Trade Buyer's Showcase has been added to the roster of pre-Mar ket events, with support from UNESCO, to allow retailers to place large-quantity orders from participating vendors, thereby providing them with both work and income lon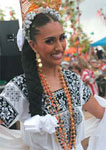 g after they have gone home. The Showcase, along with the Training & Building Markets Program, are key to the Market's goal of helping artists achieve economic sustainability.
The brainchild of Judith Espinar, a former Peace Corps volunteer and fashion industry executive turned entrepreneur who has collected folk art for over 40 years, and Tom Aageson, the Executive Director of the Museum of New Mexico Foundation, the Market offers visitors an unparalleled opportunity to experience the arts and crafts of dozens of countries around the world that one might not otherwise have the opportunity to visit. With music from Putumayo World Music, as well as dance performances and other entertainment throughout the weekend, the Market is truly a multicultural, multilayered event that provides a unique opportunity for cross-cultural exchange, entertainment and education in a relaxed, joyous atmosphere.
As Charlene Cerny, director emerita of the Museum of International Folk Art and the Founding Chair of the Folk Art Market says, "[It] is about so much more than just commerce; it is truly about cultural preservation. This market proves how, in the global economy, we can spend our dollars to make a palpable difference in the lives of people who are struggling to maintain long-held traditions that are often threatened by the realities that people face in devel oping countries. I believe that our market visitors area as hungry for this experience as they are for the items they tote home."
Download the full five page PDF flyer for the Folk Art Market.
---
35th Season Santa Fe Chamber Music Festival:
Diversity and Depth
From Beethoven Quartets to World Premieres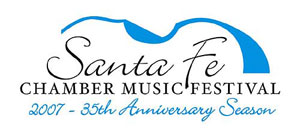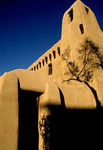 Santa Fe, NM – The 35th Anniversary season of the Santa Fe Chamber Music Festival opens on Sunday evening, July 15, at St. Francis Auditorium in the Museum of Fine Arts on the Plaza in Santa Fe and six weeks of musical masterpieces and stunning performances begin. With 45 concerts, 80 world-class artists, and over 100 different compositions from the Middle Ages to World Premieres, the 2007 season will be a highlight of Santa Fe's festival of performing arts this summer.
Highlights of the season include the beginning of a two-year cycle of the Beethoven String Quartets played by the Orion String Quartet, the return of the Monastic Choir of Christ in the Desert in a program of Gregorian Chant, a first-time-ever Percussion Festival featuring D'Drum, Bach's Concerto for Two Violins with Pinchas Zukerman and Viviane Hagner, and the Festival debut of composer and cabaret singer HK Gruber. Two works commissioned by the Festival will receive their world premieres: Marc Neikrug's Ritual on July 15 and 16, and John Wyre's Percussion Quartet on August 11.
Celebrating his tenth season as Artistic Director, Neikrug approaches the Festival's repertoire with a composer's ear. "I program each concert both as a balanced unit and as part of an entire repertoire," he said, "Choosing the music is based on a sense of what plays well together as well as what enables our audience to develop their own musical understanding."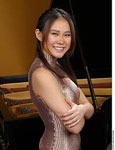 The opening program, performed on both July 15 and 16, typifies the diversity and depth which have marked the Festival throughout its history. Vocal duos by Schumann and Brahms will be sung by Patricia Racette and Beth Clayton. Tchaikovsky's Piano Trio in A Minor will be performed by dazzling young pianist Yuja Wang, violinist Daniel Hope and cellist Lynn Harrell. Ritual, by Mr. Neikrug, will be premiered by Real Quiet – an new-edgy ensemble comprising percussionist David Cossin, cellist Felix Fan, and pianist Andrew Russo.

Other July highlights include July 22 and 23 performances of Messiaen's Quartet for the End of Time, featuring Ms. Wang, violinist Soovin Kim, cellist Peter Stumpf, and clarinetist Todd Levy. A playful program for, in Mr. Neikrug's words, "grown up kids" on July 29 and 30 features Ravel's Mother Goose, Saint-Saëns's Carnival of the Animals and Bizet's Children's Games with Mr. Gruber as narrator in his Frankenstein!! A Pan-demonium for Chansonnier and Ensemble.
The popular noon series at St. Francis Auditorium begins July 17 with Tan Dun's music from Crouching Tiger, Hidden Dragon, Piazolla's sensual Grand Tango and cello sonatas by Beethoven and Britten. The series continues with a July 19 piano recital by Ms. Wang.
Now in its second year, the Los Alamos series begins on July 18 with Mr. Harrell, Ms. Wang and others in a varied program of works by Stravinsky, Handel, and Poulenc.
August highlights include the Beethoven string quartet cycle, the Modern Masters series on August 3 featuring pianist Alan Feinberg in a solo piano recital of works by Javanshir Kuliev, Mauricio Kagel, Judith Weir, Conlon Nancarrow, and Poul Ruders. On August 10 and 11, the world-class percussionists of D' Drum and their instruments collected from around the world are featured in a Percussion Festival honoring the late John Wyre.
On August 15, three spectacular pieces will be presented: Schubert's great string quartet, "Death and the Maiden," performed by the Miró Quartet, Beethoven's Quintet for Piano and Winds, and a new work by Native American composer Brent Michael Davids. Another highlight is the Bach Plus series program of double concertos on August 18, featuring Vivaldi concertos for two oboes and two cellos along with Bach's Concerto for Two Violins.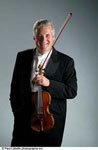 In a fitting finale to the season on August 20, Mendelssohn's Octet and Crumb's seductive Voice of the Whale bring together the prodigious talents of Pinchas Zukerman, the Miró Quartet, Michael Tree and many more.
The Festival's annual free Indian Market concert for the community will be presented on August 17, featuring masterworks by Beethoven and Dvorák.
Venues – Concerts are performed in three intimate settings:
St. Francis Auditorium and The Lensic Performing Arts Center in Santa Fe, and Immaculate Heart of Mary Church in Los Alamos.
A complete listing of programs, performance locations and times for the 2007 season is attached.
For tickets, including the popular Sixpass, which can be used to create a series suited to individual schedules and musical preferences, and information, visit www.santafemusic.org, call 505.982.1890 or toll-free 888.221.9836.
---
2007 Santa Fe Opera Season
Fifty years of musical excellence and counting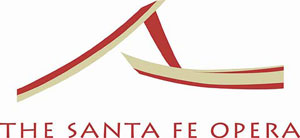 SANTA FE, NEW MEXICO April, 2007 — April, 2007: The Santa Fe Opera's 51st season picks up in 2007 right where the previous 50 years left off; with a cast of world-class performers on stage for productions both sublime and surprising. This summer's season will open Friday, June 29 with a new production of Puccini's La bohème followed the next night by a revival of Mozart's Così fan tutte. Three new productions continue the season: Richard Strauss's Daphne, the American premiere of Tan Dun's Tea: A Mirror of Soul, and Rameau's fanciful Platée. The season closes Saturday, August 25, also with La bohème.
"As our second half century begins, and as we have from the very beginning, we have partnered familiar operas with rare and unusual works, including an American first, Tan Dun's Tea: A Mirror of Soul," General Director Richard Gaddes said. "The Santa Fe Opera record of American premieres - 42 of them - has been a hallmark of the company. It is especially gratifying to us that many have entered the operatic repertory."
"The Apprentice Program has been an integral part of the company since its founding and its alumni can be found in opera houses around the world. This summer we have a superb group of former apprentice singers on the roster," said Mr. Gaddes. "We have also engaged some of opera's brightest young singers who are making their company debuts. All in all, 2007 promises to be lively, entertaining and innovative," he concluded.
A night at the Santa Fe Opera is about more than wonderful music and great performances. Spectacular sunsets, pre-performance talks, and nightly dinners on the grounds add to the memory and romance. The theater is located a short drive or shuttle ride from the heart of downtown, set between the Sangre de Cristo range of the Rocky Mountains and the volcanic Jemez Mountains, with commanding views of both. This scenic setting has a lot to do with what has become the opera's fine tradition of tailgate dinners both rustic and elegant. Think fine china, crystal, and gourmet food. Where else but Santa Fe?
For those without tailgates or not in the mood to cook, there is a nightly dinner on the beautiful opera grounds before each performance that includes a guest speaker offering insight into that evening's presentation. There are also nightly prelude talks before each opera; the first, two hours before the performance, and another one hour before curtain. These are free, require no reservations, and are open to ticket holders.
The theater itself is a covered amphitheater with uninterrupted sight lines throughout and a sophisticated Opera Titles translation system for each seat. The atmosphere is relaxed but always charged either with anticipation or appreciation of the night's offering. Sitting in the soft evening air of northern New Mexico, surrounded by mountains, looking through the back of the stage to the distant night sky, and experiencing performances and musicianship of the highest caliber always add up to a memorable Santa Fe experience.
It is this combination of top-drawer production values, inspired repertoire, and Santa Fe influence that have made The Santa Fe Opera a must for summer visitors for the last 50 years and will make it so for the coming 50 as well. For ticket information and additional detail see the opera's website, www.santafeopera.org
For press information and images contact: Joyce Idema, Cindy Layman press@santafeopera.org
What follows is a detailed description of the 2007 season and each performance:
2007 Season
REPERTORY
Puccini, La bohème. New Production
Mozart, Così fan tutte. Revival
Strauss, Daphne. New Production
Tan Dun, Tea: A Mirror of Soul. New Production. American Premiere
Rameau, Platée. New Production. First Performance by The Santa Fe Opera
DEBUTS
SINGERS: Meredith Arwady, Markus Beam, Matthew Best, Nicole Cabell,
Jean-Paul Fouchecourt, Haijing Fu, Katharine Goeldner, Roger Honeywell,
Christian Van Horn, Gwyn Hughes Jones, Scott MacAllister, Corey McKern,
Norman Reinhardt, Garrett Sorenson, Heidi Stober, Mark Stone, Erin Wall,
James Westman
CONDUCTOR: Lawrence Renes
DIRECTOR: Amon Miyamoto
SCENIC DESIGNERS: Caroline Ginet, Kevin Knight, Rumi Matsui
COSTUME DESIGNERS: Jane Greenwood, Kevin Knight, Masatomo Ota
CHOREOGRAPHER: Seán Curran
RETURNING ARTISTS
SINGERS: Jennifer Black, Serena Farnocchia, Joshua Hopkins, Kelly Kaduce,
Nancy Maultsby, Susanne Mentzer, Susanna Phillips, Dimitri Pittas,
David Pittsinger, Dale Travis, Wilbur Pauley
CONDUCTORS: Harry Bicket, William Lacey, Kenneth Montgomery, Corrado Rovaris
DIRECTORS: Paul Curran, Mark Lamos, Laurent Pelly, James Robinson
SCENIC DESIGNER: Allen Moyer
COSTUME DESIGNERS: Laurent Pelly, David C. Woolard
LIGHTING DESIGNERS: Rick Fisher, Duane Schuler
CHOREOGRAPHER: Laura Scozzi
Additions to the cast are indicated in bold.

LA BOHÈME
Giacomo Puccini
Sung in Italian
Last performed in 1993
June 29; July 4, 7, 13, 20, 30;
August 4, 7, 11, 14, 18, 21, 25

Mimi
+Jennifer Black (June 29-July 20)
Serena Farnocchia (July 30-August 25)
Rodolfo
*Gwyn Hughes Jones (June 29-July 13)
+Dimitri Pittas (July 20-August 25)
Musetta
*Nicole Cabell
Marcello
+*Corey McKern (June 29-July 13)
*James Westman (July 20-August 25)
Schaunard
+*Markus Beam
Alcindoro
+Wilbur Pauley
Conductor
Corrado Rovaris
Director
Paul Curran
Scenic and Costume Designer
*Kevin Knight
Lighting Designer
Rick Fisher
"The director Paul Curran and scenic and costume designer Kevin Knight have taken a fresh look at this perennial opera favorite, setting it in Paris during World War I," said Mr. Gaddes. Jennifer Black, remembered for her poignant portrayal of Micaela in last summer's Carmen, will share the role of Mimi with Serena Farnocchia. Ms. Black will sing the June and early July performances; Ms. Farnocchia will join the company on July 30 for the remainder of the season. The Italian soprano won high praise for her performance of Liù in the 2005 Turandot. Nicole Cabell, who will sing Musetta, triumphed in Berlin in December in a concert version of Romeo and Juliet. Also in Berlin, she was singled out for her performance as Ilia in Idomeneo. Joining the cast in his company debut is former apprentice Markus Beam as Schaunard. Santa Fe Opera veteran Wilbur Pauley is Alcindoro.
COSÌ FAN TUTTE
Wolfgang Amadeus Mozart
Sung in Italian
Last performed in 2003
June 30; July 6, 11, 31; August 6, 13, 20, 24

Fiordiligi
+Susanna Phillips
Dorabella
*Katharine Goeldner
Ferrando
*Norman Reinhardt
Guglielmo
*Mark Stone
Don Alfonso
Dale Travis
Despina
Susanne Mentzer
Conductor
William Lacey
Director
James Robinson
Scenic Designer
Allen Moyer
Costume Designer
David C. Woolard
Lighting Designer
Duane Schuler
Mozart's Così fan tutte is a revival of the very popular 2003 production. The conductor will be William Lacey who led The Magic Flute last summer. Susanna Phillips, who appeared as Pamina in the last two performances of The Magic Flute last season, will sing the role of Fiordiligi; Susanne Mentzer will sing Despina, replacing previously announced Lillian Watson. Ms. Mentzer, who was Octavian in the Santa Fe Opera production of Der Rosenkavalier in 1992, has appeared regularly in leading opera houses. She was a member of the cast of the Metropolitan Opera's recent premiere production of Tan Dun's The First Emperor.
DAPHNE
Richard Strauss
Sung in German
Last performed in 1996
July 14, 18, 27; August 2, 8, 17

Daphne
*Erin Wall
Apollo
*Scott MacAllister
Leukippos
+*Garrett Sorenson
Gaea
*Meredith Arwady
Peneios
*Matthew Best
Conductor
Kenneth Montgomery
Director
Mark Lamos
Scenic Designer
Allen Moyer
Costume Designer
*Jane Greenwood
Lighting Designer
Rick Fisher
Choreographer
*Seán Curran
The rising young Canadian-American singer Erin Wall will make her company debut in the demanding title role. Ms. Wall, an alumna of the Chicago Lyric Opera Center for American Artists, has been winning admiration for her appearances with Lyric Opera, Vancouver Opera, Minnesota Opera, and Paris Opera. Alex Ross of The New Yorker praised her performance at the Mostly Mozart Festival saying, "I hope someone from the Met was taking notes."
Also making their debuts are contralto Meredith Arwady as Gaea, and bass Matthew Best as Peneios. Ms. Arwady was a winner of the 2004 Metropolitan Opera National Council Auditions, a member of the Chicago Lyric Opera Center for American Artists, and the San Francisco Opera's Merola Program. Her recent engagements include performances with the New York Philharmonic, Chicago Symphony Orchestra, Opera Company of Philadelphia and Glimmerglass Opera. Mr. Best has established himself as one of Europe's leading singers, having appeared with Scottish Opera, Covent Garden, and the Salzburg Festival, among many. He has also participated in the annual Lincoln Center Festival.
Kenneth Montgomery, who will be celebrating the 25th anniversary of his company debut, will conduct. Over the span of 25 years Mr. Montgomery has led some 16 different productions, most recently last year's Cinderella. Allen Moyer, the scenic designer, created the 2003 production of Così fan tutte, which is having a revival this season. He also designed the 2004 production of Agrippina. Jane Greenwood, making her company debut, is the costume designer. Her credits include a number of Broadway productions that have received Tony Award nominations, including the 2005 revival of Who's Afraid of Virginia Woolf? She was costume designer for the David Mamet film, Glengary Glen Ross. Choreographer is Seán Curran, founder and director of the dance company that bears his name. The internationally known director, Mark Lamos, as previously announced, will stage the production.
The Santa Fe Opera gave the American premiere of this work in 1964; it was last performed here in 1996.
TEA: A MIRROR OF SOUL
Tan Dun
Sung in English
American Premiere
July 21, 25; August 3, 9, 15, 23

Lan
Kelly Kaduce
Lu
+Nancy Maultsby
Seikyo
*Haijing Fu
Emperor
*Christian Van Horn
Prince
*Roger Honeywell
Conductor
*Lawrence Renes
Director
*Amon Miyamoto
Scenic Designer
*Rumi Matsui
Costume Designer
*Masatomo Ota
Lighting Designer
Rick Fisher
The conductor of Tea: A Mirror of Soul is Lawrence Renes in his company debut. Born and educated in the Netherlands, Mr. Renes led performances of Tea in Amsterdam in 2003. The director is Amon Miyamoto who staged Stephen Sondheim's Pacific Overtures on Broadway in 2004. Rumi Matsui, one of Japan's leading scenic designers, was the scenic designer for this Tony Award-nominated production. Her 2001 production of Anna Karenina won Japan's prestigious Yomiuri Grand Drama Award. The costume designer is Masatomo Ota who worked with Mr. Miyamoto on a production of Bernstein's Candide in Osaka and Nagoya in 2004. All three are among Japan's most distinguished theater personalities and winners of the country's most important drama awards. Additions to the cast, in their debuts, include Christian Van Horn as the Emperor and Roger Honeywell as the Prince. Both are alumni of the Chicago Lyric Opera Center for American Artists. As previously announced, heading the cast is Haijing Fu, who appeared in the world premiere in Japan in 2002. He also was in the cast of Tan Dun's The First Emperor at the Metropolitan Opera.
PLATÉE
Jean-Philippe Rameau
Sung in French
First performance by The Santa Fe Opera
July 28; August 1, 10, 16, 22

Platée
*Jean-Paul Fouchecourt
La Folie/Thalie
*Heidi Stober
L'Amour/Clarine
Leena Chopra
Cithéron
David Pittsinger
Momus
Joshua Hopkins
Jupiter
+Wilbur Pauley
Junon
Ariana Chris
Conductor
Harry Bicket
Director
Laurent Pelly
Scenic Designer
*Caroline Ginet
after Chantal Thomas
Costume Designer
Laurent Pelly
Lighting Designer
Duane Schuler
Choreographer
Laura Scozzi
David Pittsinger, Escamillo in last summer's Carmen, returns to sing the role of Cithéron in the company's first production of Platée. Joshua Hopkins, who sang Papageno in last summer's The Magic Flute, is Momus; Wilbur Pauley is Jupiter. Heidi Stober, in her company debut, has joined the cast as La Folie/Thalie. She is a recent graduate of Lawrence University, and was a member of the Houston Grand Opera Studio. Her engagements include appearances with the Houston Grand Opera, Wolf Trap, and the Boston Lyric Opera. Two second year apprentices, Leena Chopra and Ariana Chris, will appear as L'Amour/Clarine and Junon, respectively. Caroline Ginet will design the scenery based on the original Paris Opera production by Chantal Thomas. Long-time member of the company, Duane Schuler, is lighting director.
*Debut
+Former Apprentice Singer
Tickets for all performances are available by calling The Santa Fe Opera Box Office:
505 986 5900, toll free: 800 280 4654. They are also available on line: www.santafeopera.org.
---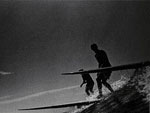 EBB/FLOW, an exhibition of surf culture from the 1930s - today.
June 15 through July 31, 2007
East/West Gallery, 714 Bond Avenue, SB 93101
Hours Tuesday – Saturday by appointment
(805)963-4041 www.eastwest-gallery.com
Opening Reception Saturday, June 16 6-9 PM, Featuring Live Music by Denny Aaberg, legendary surf guitarist and screenwriter of "Big Wednesday." Auction of print of pro legend Tom Curran signed by the artist and Mr. Curran. Note:*100% of proceeds from the auction will be donated to the Santa Barbara Surfrider Foundation. Plus as part of the "Art for Activism" series, 10% of all proceeds from the exhibition will go to support the organization.
SYNOPSIS: Vintage era photographs and contemporary artists mix to create a vibrant contrast of old and new, celebrating the ubiquitous Southern California pastime and obsession …surfing.
---
The Lady and the Volvo
By Laurence Vittes
On hearing that I had resumed writing about cars, a close friend admitted she is at an automotive crossroads. She has a 14-year old Volvo with more than 85,000 miles on it. It runs smoothly and powerfully and, being a Volvo, it's safe as a tank and has loads of space for both passengers and small furniture, garden plants and other "stuff." Unfortunately, the Volvo is requiring an increasing number of minor repairs, replacement parts, etc. Worse, it is starting to look a bit frumpy, which doesn't suit my friend at all.
She is particularly interested in two cars as different as they can be: the Toyota Prius and the BMW Mini. Since I had driven both a few years back, I was delighted to share my knowledge of whether and how they might please her.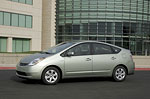 The Prius environmentally friendly, with its great gas mileage. It's very practical, too, with its hatchback shape and flexibility, and roomy interior. I's even fun to drive in a geeky sort of way. You get to look at the neat dashboard which tells you when the electric motor is running, and tells you how much gas you're using. It's fun around town, and it cruises comfortably at highway speeds (even though you may be frustrated by its highway passing ability if you're late for the Opera).
By contrast, the Mini is small, quick and adorable, and comes in an exciting range of models and colors. But, unless you drive it very conservatively, it will not return stunning gas mileage.
Of course, competition in the the sub-compact sector has considerably increased since the Mini was first introduced, and that she should look at cars like Nissan's Versa (reviewed in May) and Suzuki's new SX4.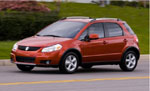 The Suzuki SX4, known as the Swift in Japan and the UK, is the only sub-compact car that comes standard with all-wheel drive. Priced beginning at $15,000, the SX4 comes standard with six airbags: four-wheel ABS with electronic brake-force distribution, a tire-pressure monitoring system, and seatbelt pretensioners. Standard amenities include air conditioning, power windows, locks and mirrors, remote keyless entry, AM/FM/CD/MP3 audio system with four speakers (excellent sound), tilt steering wheel, 16-inch alloy wheels and black roof rails.
Compared to the Mini, the SX4 is attractive in a clean and perky modern way (the Mini is a retro design), is just as much fun to drive (although not as fast), either around town or tooling up the coast, and it gives you an outstanding feeling of safety. I had a hard time giving it up at the end of my test drive.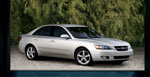 If you'd like something more conventional than either the Prius or the Suzuki, check out Hyundai's new Sonata, one of the sweetest four-door sedans I have driven recently. With its optional V6 engine, it purrs along on the freeway, makes mincemeat of hills, and is gentle as a lamb in the city. It can get you away from a traffic light on those occasional instances when haste is not entirely waste. And the premium sound system is great for keeping you in an excellent mood, whatever your musical tastes.
After driving a Sonata for a few days, I could understand why Hyundai has become the fourth best-selling import in North America (behind Honda, Toyota and Nissan). In trim and engine levels priced from $17,895 to $22,895, the Sonata offers a generous assortment of standard features and includes a 10-year/100,000-mile limited powertrain warranty and 5-yr/60,000-mile basic coverage. Gas mileage is excellent if not astounding.
There's nothing about the Sonata that will mark you outwardly as being automotively discerning or environmentally concerned, but some people like to keep such things to themselves.
Next month: Reports on upscale models from Volvo and Toyota, and on kissing cousins from Audi and Volkswagen.
---
The Metropolitan Museum of Art
May 22 – September 23, 2007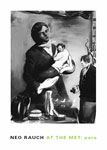 Press Preview
Monday, May 21, 10:00 a.m. – noon
Vater [Father], 2007
Oil on canvas
Courtesy Galerie EIGEN + ART Leipzig/ Berlin
& David Zwirner, New York
© Neo Rauch / Artists Rights Society (ARS), New York /
VG Bild-Kunst, Bonn
Photo: Uwe Walter

---
LINCOLN CENTER SIGNS INNOVATIVE
AGREEMENT WITH NOKIA TO OFFER
WI-FI SERVICE IN ALL OF ITS OUTDOOR SPACES IN JUNE 2007
21st-Century Technology To Be Available, Free of Charge, To the 5 Million People Who Visit, Work and Study at Lincoln Center Each Year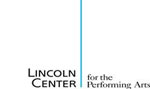 Lincoln Center has signed an agreement with Nokia Inc. in cooperation with Nokia Siemens Networks to develop and implement free wireless internet access through "Wi-Fi" network service in its 6.3 acres of outdoor space. The announcement was made today by Reynold Levy, President of Lincoln Center, as part of the Center's plans to make it a more open, welcoming, and accessible destination.
The network will launch in June 2007 and is expected to be enjoyed by tens of thousands of New Yorkers and visitors each year.
Under the terms of the agreement, Nokia will provide broadband connectivity throughout Lincoln Center's outdoor spaces including Josie Robertson Plaza, Damrosch Park, and the North Plaza by the reflecting pool. This "Wi-Fi" network will enable users* to have wireless access to the internet, free of charge, via laptop computers, mobile telephones, personal digital assistants, and other devices. Nokia will become the Official Mobile Equipment Provider of Lincoln Center, Inc.
"As a technology leader and patron of the arts, Nokia and Nokia Siemens Networks are proud to bring this technology to the prestigious Lincoln Center campus," said Johan Eidhagen, Director of Multimedia Marketing for Nokia North America. "Providing free public access to Wi-Fi at Lincoln Center is a natural fit for Nokia given our expanding range of Wi-Fi enabled Nokia Nseries multimedia devices which allow people to use their favorite Internet service and connect to their passions."
Commented Reynold Levy, "One of the goals of Lincoln Center's multi-year redevelopment projects is to encourage those who visit our campus to come earlier and linger longer, both before and after performances. We are extremely grateful to Nokia for ensuring that this important 21st century communications capability will be available to all of those who use the Internet as an integral part of their lives while enjoying the facilities at Lincoln Center."
Lincoln Center for the Performing Arts (LCPA) serves three primary roles: presenter of superb artistic programming, national leader in arts and education and community relations, and manager of the Lincoln Center campus. As a presenter of over 400 events annually, LCPA's programs include American Songbook, Great Performers, Lincoln Center Festival, Lincoln Center Out of Doors, Midsummer Night Swing, the Mostly Mozart Festival, and Live From Lincoln Center. Lincoln Center is committed to providing and improving accessibility for people with disabilities. For information, call the Department of Programs and Services for People with Disabilities at 212-875-5375.
---
Summer in San Francisco: Experience the Legion of Honor
and the de Young Museum

Please join us in San Francisco on June 13 and 14, 2007 and experience the world-class Fine Arts Museums of San Francisco: the Legion of Honor in Lincoln Park and the de Young Museum in Golden Gate Park. Food is provided. Accommodations are available on a limited basis.
Please RSVP by Monday, June 4, 2007 to Robin Wander, 415.750.2604 or rwander@famsf.org
WEDNESDAY, JUNE 13
Visit Europe on the West Coast at the Legion of Honor. Fall in love again with the world-class art, spectacular views, and dynamic programs at this city treasure.
10 a.m.: Breakfast with Director John E. Buchanan, Jr.
Preview summer exhibitions of the best works on paper and sculpture in the West.
Look ahead at the world-exclusive exhibitions of Impressionists and the treasures of Marie Antoinette.
11 a.m.: Tour the Legion. Please indicate
Program 1: Masters on Paper: See the spontaneous and surprising works of Rembrandt, Michelangelo, Picasso, and Thiebaud.
Program 2: Sculpture Walk: See the drama and beauty of August Rodin and Henry Moore.
Program 3: The Classics Are Closer than You Think: A look at the marvelous European paintings at the Legion.

Noon: Lunch at the Legion Café
Enjoy the "green" food at the Legion Café.
Afternoon: Experience the cultural attractions of San Francisco
Golden Gate Park: The city's west side is becoming a cultural powerhouse. Tour the Japanese Tea Garden, the Conservatory of Flowers, and the soon-to-be-opened California Academy of Sciences.
The Art of Downtown San Francisco: See the summer exhibitions at the Asian Art Museum and the San Francisco Museum of Modern Art.
Evening: Dinner at a San Francisco Classic
Dine at the famous and newly refurbished Cliff House and experience history.
THURSDAY, JUNE 14
Tour the new de Young Museum and preview Nan Kempner: American Chic, on the the hottest exhibitions in town this summer.
10 a.m.: Coffee and refreshments
11 a.m.: Tour Nan Kempner: American Chic with Harold Koda, Curator in Charge, The Costume Institute, The Metropolitan Museum of Art and organizer of the exhibition
Noon: Lunch at the de Young Café
Enjoy seasonal dishes created with local ingredients.
Evening: Attend the opening gala for Nan Kempner: American Chic
---

PhotoArts Santa Fe Biennial Photography Festival
July 13-22, 2007
Ten days of everything for the photographer and those who love photography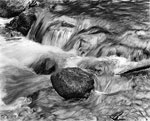 May, 2007: Santa Fe has grown into one of the most important citiesin the country for photographers: as a showplace for their work, as a home, and as a place filled with pictures waiting to be taken. Santa Fe's beautiful natural setting along the Rocky Mountains, its historic architecture, multiple cultures, and diverse traditions are just the first of endless choices for subject material while the area's renowned clear light has attracted artists of every kind to the area for decades. In addition, as the second largest art market in the country, Santa Fe's galleries are filled with extraordinary photography, both historic and contemporary, while the city's b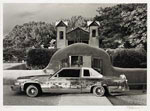 usiness community supports a growing number of photographic services for visitors and professionals alike.


It is against this background of creative and commercial support that PhotoArts Santa Fe's biennial festival, July 13-22, 2007, will again offer everything for the amateur and professional photographer and for those simply interested in the photographic arts. One of the summer's highlight events, PhotoArts Santa Fe is a 10 day celebration featuring city-wide photo exhibits, a show and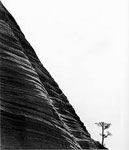 sale of fine art photography, equipment demonstrations, lectures, workshops, portfolio reviews, guided photo shoots and much more.
On Friday, July 13th, twelve Santa Fe galleries around downtown and along Canyon Road will open the PhotoArts event at evening receptions with special photographic exhibitions covering a wide variety of styles and material.
Don Kirby, Lone Tree

Saturday the 14th is Albuquerque Day with exhibitions throughout the city. Open studio tours will be held in Santa Fe and nearby Eldorado on Sunday with close to a dozen different photographers welcoming visitors to their personal domains. The following week is filled with workshops, lectures, demonstrations, professional development, and a photo shoot at historic Rancho de las Golondrinas. On Friday, July 20th through Sunday the 22nd, the Photoarts Marketplace will be open at El Museo Cultural in the Santa Fe Railyard. The Marketplace will feature a show and sale of fine art photography by 25 photographers, special presentations, and 30 booths of national photographic equipment and supply manufacturers dem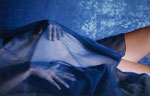 onstrating and selling their products.
There is also a 3 day Alternative Photography International Symposium planned starting on July 19 , a Book Fair of New Mexico Publishers and book sellers on photography, and a Big Camera day featuring large format cameras. In between the planned PhotoArts events there is time to absorb all of the special shows at participating galleries throughout town and experience some of what makes Santa Fe such a draw for so many top professional photographers. More detailed information is available at www.photoartssantafe.com.
---
GENEVA WELCOMES BACK LE RICHEMOND



This September, the renowned Le Richmond re-opens, offering stunning views of the Alps and Lake Geneva as well as the best in design and service from Rocco Forte Hotels.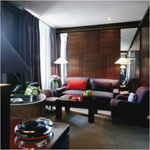 A cosmopolitan lakeside city brimming with culture, restaurants and historic museums, Geneva is at the crossroads of western Europe and makes a beautiful destination in both summer and winter months.
Le Richemond is one of 11 luxury hotels owned by Rocco Forte Hotels. All are located in major European cities.
For details and on-line bookings visit
www.roccofortehotels.com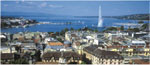 This much-loved Genovese landmark has been extensively refurbished in a style that combines the hotel's 130-year-old traditions with contemporary Swiss design. Set in the heart of Geneva's new town, just 6km from the airport, Le Richemond is within easy walking distance of both business and shopping districts.
---
MONUMENTAL SPAIN IN ONE "LIVING" VILLAGE
El Poble Espanyol: It's a Wonderful Town

Welcoming more than 1.5 million people a year, el Poble Espanyol is the fourth most visited site in Barcelona. Complete with colonnaded main square, manor houses, fountains, a Romanesque monastery, a town hall from Aragón and narrow white-washed streets that resemble an old Andalusian quarter, this harmonious "living" village has been attracting residents and tourists for almost 80 years. Visitors can stop by some of the 40 craft workshops, view paintings by Picasso, Miró and Tàpies, sample a typical Catalan dish or stroll through the expansive plaza mayor. With Barcelona now the most popular city in Spain for Americans, the Spanish Village is sure to become better known. This year for the first time, Disney Cruise Line is offering its passengers an excursion here.
Nestled into the side of Barcelona's famous Montjuïc hill, el Poble Espanyol is a beautiful walled village that offers superb examples of Spain's regional architectural styles, a stunning collection of modern art, 12 restaurants, 40 crafts workshops, 22 shops, cafes and tapas bars, a flamenco tablao and a club with a cabaret show. Built in 1929 as the arts pavilion for the Barcelona World's Fair, it was meant to be temporary, like another famed structure, the Eiffel Tower. This 12-acre open-air museum was the brainchild of Modernist architect Puig i Cadalfalch who dreamed of an architectural synthesis of monumental Spain. For two years a team of artists and architects traveled the length and breadth of Spain visiting 1600 towns and villages. Collecting the most representative architectural styles of each region and period, they reproduced 117 buildings, streets and squares to scale.
One of the chief attractions is the "City of Craftsmen," a collection of open workshops where high-quality, handmade crafts are made. At more than 40 workshops, craftsmen demonstrate the art of glass blowing, forging, mask making, basketry, embroidery, glass painting, puppet making, sculpture, engraving, ceramics and more.
The Fran Daurel Foundation exhibits modern and contemporary art by such renowned artists as Picasso, Miró, Tàpies and Miralles from a collection of more than 300 works. This year the Sculpture Garden which adjoins the Foundation is being expanded. Currently 27 sculptures are displayed in the garden and plans call for the space to double to 16,000 square feet.
As a first for Barcelona, el Poble offers a Nordic Walking Tour for its active visitors. And while all types of travelers will enjoy the village, it is an ideal place to take the family. The Children's Village encompasses all the activities available for youngsters. They can learn how to make crafts at one of the workshops, enjoy story-telling sessions or puppet shows in the squares or picnic on the grass. New this year is the Gymkhana Visit, a kind of treasure hunt, in which families pursue a "prize" following clues and a map. And because the village is within secure walls with no traffic, kids can run around and play safely. Visitors are welcome to explore el Poble Espanyol on their own or they can take part in organized tours.
El Poble Espanyol shares Montjuïc hill, one of Barcelona's largest recreation areas, with a number of parks, museums (MNAC, the National Museum of Catalan Art, the Archaeological Museum), art galleries, nightclubs, an open-air theatre, the Mies van der Rohe Pavilion and a stadium built for the 1992 Olympics.
Open 365 days a year, el Poble's operating hours are: Monday from 9 AM to 8 PM; Tuesdays to Thursdays, 9 AM to 2 AM, Fridays and Saturdays, 9 AM to 4 AM and Sundays from 9 AM to midnight on Sundays. Admission is $10.15 for adults; $5.40 for children ages 7 to 12, and $7.40 for students and seniors. Children under seven are admitted free. There is a combined ticket for $16.20 for MNAC and el Poble Espanyol.
The Catalan government has declared el Poble Espanyol a Crafts Zone and it is the only arts and crafts shopping center that forms part of the Barcelona Shopping Line. For more information, go to www.poble-espanyol.com and for further information about Spain, contact the Tourist Office of Spain in New York (212-265-8822); Miami (305-358-1992); Chicago (312-642-1992) or Los Angeles (323-658-7188) or go to www.spain.info.