Kathy Ireland Shares Entrepreneurial Perspective as a Catalyst for Thought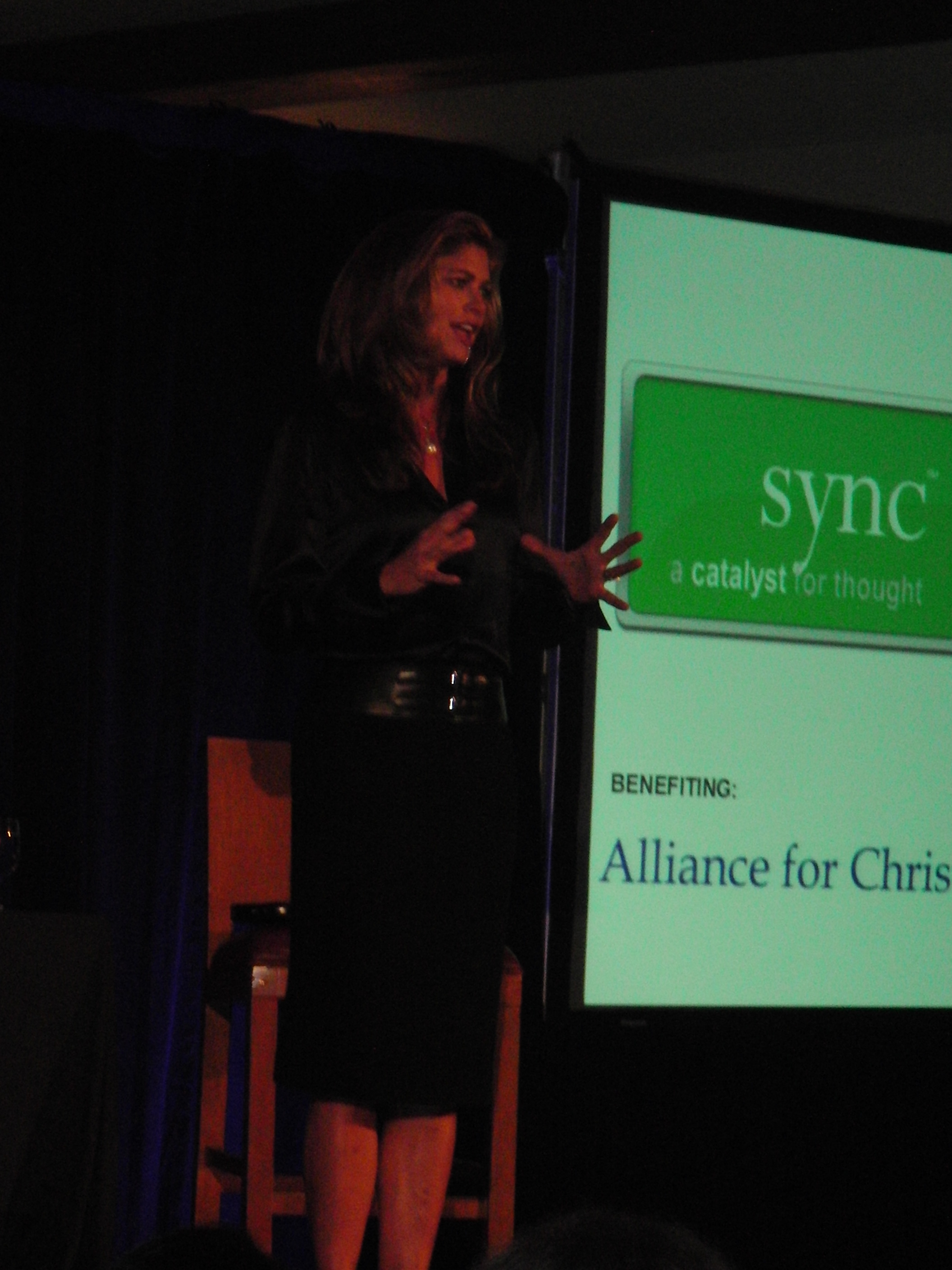 Kathy Ireland was beautiful and articulate as she delivered a very inspiring message on her own determination to overcome adversity in business, beginning as a news paper girl delivering papers for the Santa Barbara News Press to working through the challenges she and her twenty-year team are facing in today's difficult economic times. According to Ireland, her faith in God, and helping others through the charities that are important to her and her family is paramount in her life.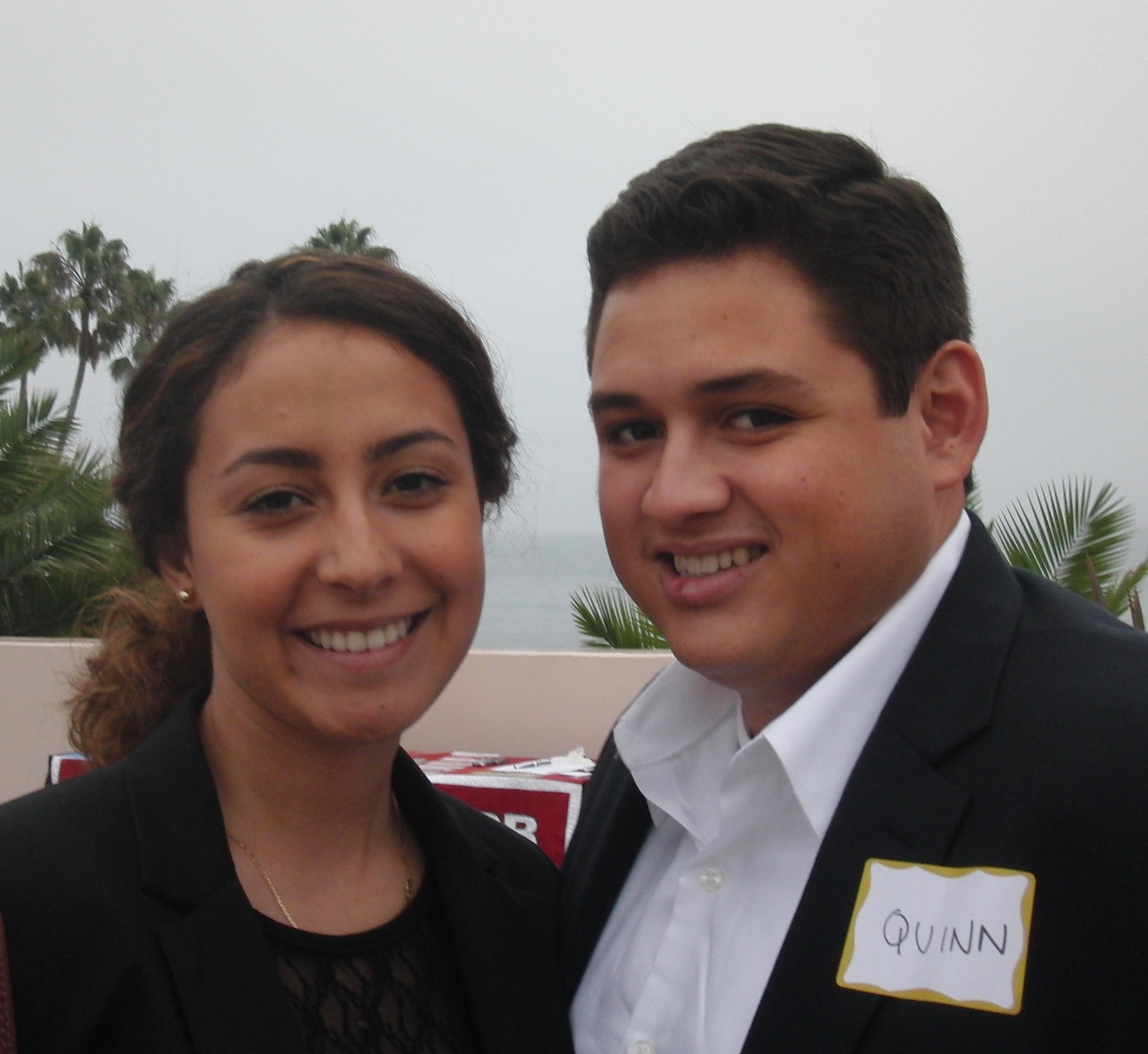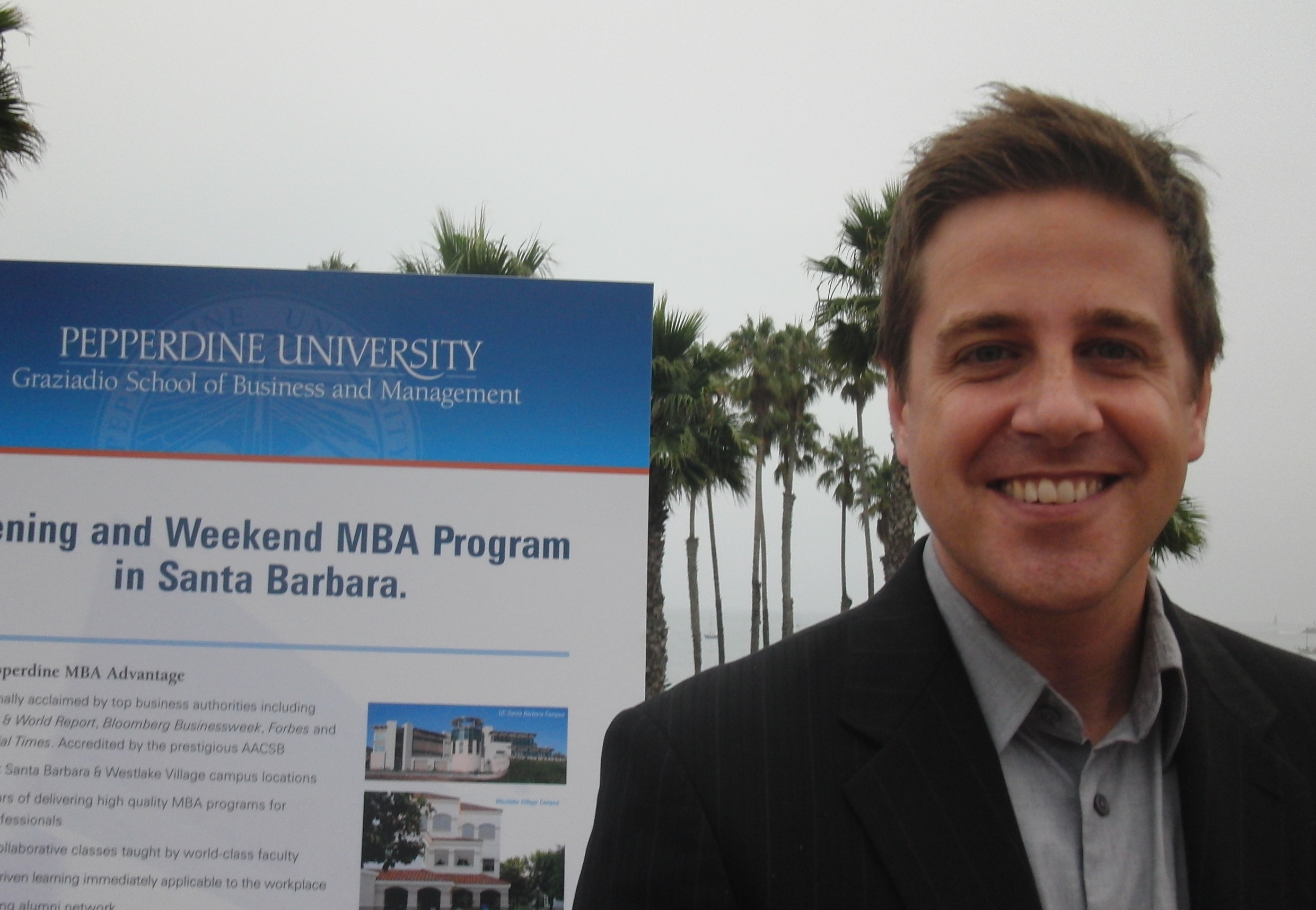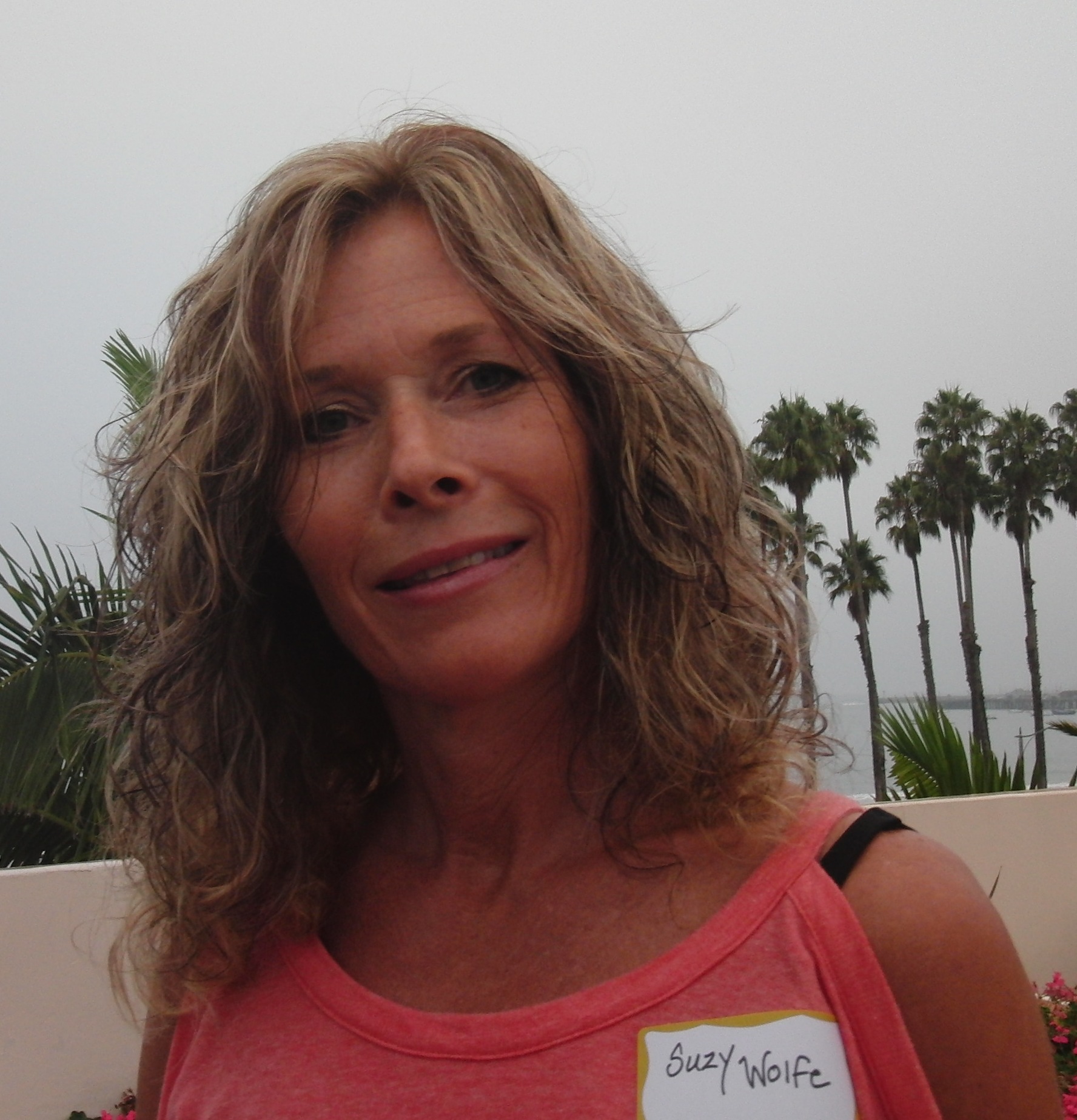 Catalyst For Thought, a nonprofit organization that helps entrepreneurs develop their ideas, held a cocktail reception for guests and sponsors prior to a program featuring entrepreneur Kathy Ireland at its SYNC event at Fess Parker's DoubleTree Resort. The proceeds from this event benefited the Alliance for Christian Education.
Ireland, a Santa Barbara native, retired supermodel and founder of Kathy Ireland Worldwide, discussed overcoming rejection and challenges in business, how to cater to one's clients and starting simple by focusing on a niche.
"As a woman in business it's always an amazing opportunity to be inspired by other business leaders, especially a woman who does it with such class and intelligence," Catalyst For Thought founder Chrissy Deferville said.
Ireland left her modeling career to start a design and marketing firm that began with a pair of socks in 1993 and has grown to a $1.5 billion company, according to Forbes. Kathy Ireland Worldwide designs and markets more than 45,000 stock-keeping units that are sold in more than 50 countries.
The company's products include furniture, clothing accessories, skin care, real estate, music and publishing. Ireland is one of the 20 Best-Branded Women on Twitter and the No. 28 most powerfully licensed brand in the world, according to License Global Magazine.
Net proceeds from the program at the Fess Parker's Double Tree Resort.
The event's lead sponsor were Davies. Other sponsors included Noozhawk; AMS Entertainment; Avalan Wealth Management; Bartlett, Pringle & Wolf LLP; the Foundation for Santa Barbara City College; HUB International; Inn of the Spanish Garden; LBPS Events; Pepperdine University's Graziado School of Business & Management; Rogers, Sheffield & Campbell; and the Santa Barbara Independent.
---
NATIONAL GALLERY  CELEBRATES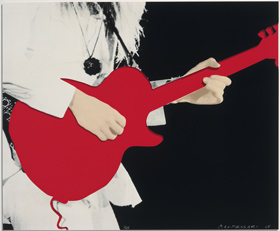 One of Japan's most renowned cultural treasures will come to Washington, DC, in celebration of the centennial of Japan's gift of 3,000 cherry trees to the nation's capital. Entitled Colorful Realm of Living Beings (J. Dōshoku sai-e; c. 1757–1766), this 30-scroll set of bird-and-flower paintings on silk is the centerpiece of the landmark exhibition Colorful Realm: Japanese Bird-and-Flower Paintings by Itō Jakuchū (1716–1800), on view at the National Gallery of Art's West Building from March 30 through April 29, 2012. Exhibited for four weeks only (owing to their fragility), these works will be in Washington during the National Cherry Blossom Festival, which runs from March 20 through April 27, 2012.
Colorful Realm of Living Beings has never been shown in its entirety outside of Japan. It will be installed with Jakuchū's Śākyamuni Triptych (The Buddha Śākyamuni, Bodhisattva Mañjuśrī, and Bodhisattva Samantabhadra) and other related works.
---
Metropolitan Museum of Art, New York.
Stieglitz and His Artists: Matisse to O'Keeffe
October 13, 2011-January 2, 2012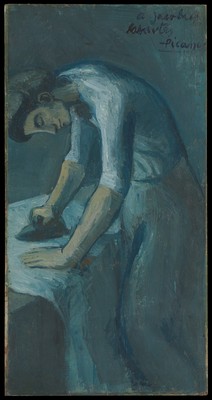 This exhibition is the first large-scale presentation of paintings,
sculptures, drawings, and prints from Alfred Stieglitz's
collection, acquired by the Metropolitan in 1949. In addition to being a
master photographer, Stieglitz (1864-1946) was a visionary promoter of
modern European and American art, and he assembled a vast art collection
of exceptional breadth and depth. Through a succession of influential
galleries that he ran in New York City between 1905 and 1946, Stieglitz
exhibited many of the most important artists of the era, and he
collected works by Pablo Picasso, Henri Matisse, Constantin Brancusi,
Gino Severini, Vasily Kandinsky, Georgia O'Keeffe, Marsden
Hartley, John Marin, Charles Demuth, and Arthur Dove. For more than 60
years, The Alfred Stieglitz Collection has been the cornerstone of the
Museum's holdings of modern art. The exhibition features some 200
major works by European and American modernists, supplemented by
photographs by the Photo-Secessionists and publications by
Stieglitz--all from the Metropolitan's holdings. Highlights
include Picasso's Woman Ironing andStanding Female Nude,
Kandinsky's Improvisation 27 (Garden of Love II), Brancusi's
Sleeping Muse, O'Keeffe's Black Iris and Cow's Skull:
Red, White, and Blue, Demuth's I Saw the Figure 5 in Gold, and
Hartley's Portrait of a German Officer.
The exhibition is made possible by the Iris & B. Gerald Cantor
Foundation.

---
---