NEW LA OPERA SEASON COULD BE THE BEST YET!
By Laurence Vittes
There have been lots of great LA Opera productions through the years.
Maria Ewing's naked Salome. David Hockney's fairy-tale Tristan und Isolde. John Adams's Nixon in China. Francesco Zambello's magnificent Trojans. A fantastically brilliant Xerxes. A disturbingly beautiful Pelleas from Esa-Pekka Salonen and Peter Sellars.
The leadership transition from Peter Hemmings to Placido Domingo in 2001 has not pleased everyone, but there have been some wonderfully audacious ideas (like Garry Marshall directing Offenbach), even if they didn't always work out.
More than ever, however, the 08/09 season seems particularly aimed at new audiences, in the best sense of the goal. The season starts off at the beginning of September with two tempting new operas.
A new "cinematic production" of Puccini's three-in-one Il Trittico (a passionate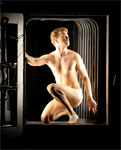 love triangle, a nun's story and a rollicking comedy) enlists directors William Friedkin and, making his opera debut, Woody Allen.
An award-winning dream team of composer Howard Shore (Lord of the Rings), director David Cronenberg, and playwright David Henry Hwang (M. Butterfly) makes an intriguing LA Opera debut bringing the cult classic The Fly to life. Plácido Domingo conducts the U.S. premiere of the LA Opera-commissioned opera, marking not only the operatic debut of Cronenberg, but also the LA Opera debut of Academy Award-winning designer Dante Ferretti (The Aviator, Sweeney Todd).
Next April, James Conlon continues his exploration of long-forgotten masterpieces by the lost generation of composers affected by the Holocaust. In this case, it's Walter Braunfels (1882-1954) who freely adapted Aristophanes's play

The Birds to compose what an Amazon.com correspondent described "as absolutely ravishing, a full Wagnerian opera, but with a wonderful, gentle sunniness and humor."
Beginning in February with The Rheingold, Conlon will begin the company's epic exploration of Wagner's four-opera cycle, Ring of the Nibelungen (not lots of little nibblings, but a whole bunch of great big, sumptuous musical bites) in which gods, goddesses, giants, and dwarves each struggle to be lord of the ring, and all of them cursed in the end by their lust, in one form or another, for gold. In April, The Valkyrie, starring the ageless Domingo as the middle-aged hero who falls (unknowingly) for his twin sister and produces an even bigger and better hero. As the great satirist Anna Russell used to say, "You remember Siegfried, don't you?"
Of the remaining operas on the schedule, all of them more standard fare, the return of Sir Peter Hall's celebrated 1993 production dressed to the nines by legendary cartoonist Gerald Scarfe, may be the best bet. During its original run, it rivaled Les Mis and Phantom for sheer entertainment value, opera or not.
Take the breathless entrance of the hero Tamino just after the overture. Looking like a refugee from a sci-fi thriller, dressed in a space ship yeoman's white and red uniform, with a pointy coif that recalled Elsa Lanchester when she was Frankenstein's bride, Tamino was pursued by a gigantic snake that coiled around the whole of the stage, floor to ceiling. The trio of witches (roughly speaking) who saved Tamino in the nick of time were costumed in gowns inspired both by the black elegance of Yves St. Laurent and the bare bodices of Rudi Gernreich.
The fun at LA Opera starts on September 6. Tickets for this season are probably being gobbled up as fast as they can be printed. The website is laopera.com. The phone number is (213) 972-8001.
---
AMERICANS LOVE NEW ZEALAND'S WORLD
OF WEARABLE ART AWARDS
The 2008 Wearable Art Awards receive an unprecedented number of entries from the USA
The Montana World of WearableArt™ (WOW®) Awards Show, now in its 20th year, is a leading arts event on international design, fashion and costume calendars.  With more than US$70,000 (NZ$100,000) in prize money, WOW® has attracted entries from the USA, UK, Australia, India, Japan, Thailand, Germany, The Netherlands, Israel, Fiji, Canada and New Zealand this year.  There are 18 successful entrants from the USA – an unparalleled result.
"The success of WOW® has always been dependent on new designers participating and we've spent considerable time traveling abroad to encourage fresh entrants," explained Suzie Moncrieff, WOW® Founder and Director.  "We're delighted to see many international entries coming in, particularly through the Academy of Art University in San Francisco and California College of the Arts."
Designers are challenged to create something unique, which has impact on a 40-meter arena stage and can withstand detailed inspection.  The 18 selected garments, predominantly from the West Coast, are constructed from a variety of materials such as: 24 mm camera film, nickel silver, Lego, felted motorized flowers, wooden toys, cherry veneer, feathers and 3D puzzles.
Winner of the 2007 Montana WOW® Avant Garde Award, David Walker, has created a cheeky garment, No Laughing Matter for the Shell Bizarra Bra section, made out of Jack-In-The-Boxes.  A carpenter by trade, this Alaskan artist has been creating wearable art for eight years and his considerable talent won him the much coveted 2007 WETA award, judged by Richard Taylor of Weta Workshop and Lord Of The Rings fame.
Punk Bird Family by Sean Purucker of Toluca Lake, California is a first time entrant into WOW®. His garment's raison d'être comes from the punk music scene, where individual style is revered and grunge camaraderie creates a dark and strange sense of family. Sean began his career in a costume shop creating Charlie Brown and Snoopy suits and now works for Universal Studios in LA as a stitcher. He is very excited to have "found WOW®" as a way to showcase his creativity.
Maori culture, body art and European hoop skirts inspired Emily Pierdinock-Hagen from Oakland, to create her garment, Ki Panoni out of VHS tapes and 24 mm camera film.  Two traditional Maori patterns are weaved into the ensemble that "celebrate the past and embrace change."
Lynn Christiansen from San Francisco didn't play with dolls when she was growing up, "but I did love to build things with Lego," she said. That childhood fascination is behind Lynn's creation But I Played With Lego made out of 7000 pieces of it.
Gladys Perint Palmer, Executive Director of Fashion from the Academy of Art University in San Francisco and 2007 International judge said of WOW®, "Eat your heart out John Galliano, Hussein Chalayan, Thierry Mugler, Vivienne Westwood and John Paul Gaultier." (See image of Vacuity by Yu-shin Kim from the Academy of Art's 2007 entry)
The line up of internationally recognized judges for 2008 are: the iconic New Zealand sculptor Jeff Thomson, leading fashion designer Liz Findlay from Zambezi, alongside Suzie Moncrieff.  Richard Taylor of WETA Workshop will present the Special WETA Award for the garment that best crosses the boundaries of film and WearableArt™.
The Montana WOW® Awards Show is unique every year; the selected garments are brought to life in a theatrical show entwined with every facet of performance: music, dance, lighting, drama and comedy, beginning Thursday September 25 at the TSB Bank Arena in Wellington - the creative capital of New Zealand.
For information about New Zealand's extensive vacation options, log onto the 100% Pure New Zealand website at http://www.newzealand.com. 
For other media information, log on to http://www.media.newzealand.com. 
For high-resolution images, visit http://www.images.newzealand.com. 
For year-round travel deals to New Zealand, visit:
http://www.newzealand.com/travel/getting-to-around-nz/getting-to-nz/travel-deals/united-states/travel-deals---usa.cfm.
---
THE CALIFORNIA MUSEUM LAUNCHES CALIFORNIA DREAMERS SCHOLARSHIP CHALLANGE
Partners with Comcast and California State Fair to Give Students $5,000
The California Museum, home of the California Hall of Fame has partnered with Comcast and the California State Fair to present a challenge to high school seniors: Tell us how your dream will leave a lasting mark on the state, nation and the world.
The scholarship challenge is inspired by The California Museum's California Hall of Fame, an honor and an institution which serves to inspire visitors by exhibiting the amazing stories of trailblazers, leaders and legends who have called California home. The inductees come from all walks of life and are people who have made distinguished achievements in the arts, education, business, science and public service.
Unlike other scholarship contests, the California Dreamers Challenge hopes to provide opportunities for future Walt Disneys, John Steinbecks and Rita Morenos by opening up entries to submissions beyond the standard essay. The California Hall of Fame inductees became legends for thinking outside the box, and so The California Museum challenges students to produce a video, music, artwork, or an essay that can be submitted digitally on CD or DVD, that will display the creative abilities of each individual.
The California Dreamers Challenge is open to all California high school seniors who will graduate in 2009. The winning entry will receive a $5,000 scholarship generously provided by Comcast, a V.I.P. spot on the red carpet at the California Hall of Fame ceremony on December 15th in Sacramento and a chance to meet the Governor and First Lady.
"So think for a moment what you would have to do to stand out in a state of 37 million people. You'd have to go out and do what your heart and mind ordered you to do," Maria Shriver said during the 2006 California Hall of Fame Ceremony.
California Dreamers Challenge opens today at the California State Fair. For more information, visit www.CaliforniaMuseum.org.
The 2008 California Hall of Fame presenting sponsors are Chevron Corporation and Accenture.
Timeline:
August 16th: The Challenge begins at the opening of the California State Fair
September 8th: The California Museum begins accepting entries
October 10th: Close of entry submission
December 1st: Winners will be notified
December 15th: California Hall of Fame Ceremony preview event. Winner will be announced.
The California Museum - home of the California Hall of Fame -- is a cultural destination dedicated to telling the rich history of California and its unique influence on the world of ideas, innovation, art and culture. We advance our mission to inspire through educating tens of thousands of school children; sharing California's rich art, history and cultural legacy with world visitors through dynamic exhibits; and serving as a public forum and international meeting place.
The California Museum for History, Women and the Arts is located at 1020 O Street, (Corner of 10th Street), downtown Sacrament. Open Tues.-Sat. 10 a.m.-5 p.m., Sun. Noon-5 p.m.; Adults $7.50, Students/Seniors (with valid I.D.) $6, Children 6-13 $5.00; Free for Children 5 and Younger (Closed Major Holidays).   FREE Parking is available on the weekends. For more information 916.653.7524, info@californiamuseum.org, www.californiamuseum.org.
---
SUMMER VALUE ON THE AMALFI COAST:
THE JEWEL OF VIETRI SUL MAR, HOTEL RAITO, OFFERS LUXURY AND VALUE THROUGH OCTOBER 31, 2008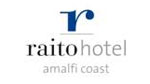 Stylishly refurbished in contemporary Italian design that incorporate the vibrant hues of Vietri sul Mare and the Amalfi coastline, the Hotel Raito invites guest to enjoy a late summer getaway with value-added rates, superior service, luxury amenities and a brand wide concept that invites guests to tailor their hospitality experience. The luxury resort is conveniently located along the shores of the Amalfi Coast nearby the popular seaside destinations of Positano and Sorrento. Late summer rates for the Hotel Raito start at € 300 or $449* per night, double occupancy, and include daily breakfast for a standard rear view room.
Originally opened in 1958, Hotel Raito continues to be the crown jewel of the Amalfi Coast. After completing a recent renovation the hotel now features Italian-contemporary décor, luxury amenities such as Frette linens, Expure Spa bath products, custom-tiled spacious bathrooms and plasma televisions. Many of the 77 guest rooms and suites offer balconies and terraces with stunning views of the Bay of Salerno and the villages of Vietri sul Mare.
In addition to its luxurious guestroom accommodations, the hotel features three sea-view dining rooms including the poolside Exlounge ar & Grill restaurant, offering light Mediterranean fare, Il Golfo, one of the most celebrated restaurants of the Amalfi Coast, and the formal Restaurant Luna Vietrese.  Hotel Raito's also offers exquisite spa facilities and treatments in its Expure SPA.

As a member of the Ragosta Hotels Collection, Hotel Raito provides its guests with the unique Define Your Lifestyle experience that provides customized hospitality offerings mirroring the daily lifestyles of the discerning traveler. Define Your Lifestyle was created to address the growing travel trend of up-market travelers seeking an extraordinary hospitality experience that incorporates elements of their own lifestyles.  This ideal forms the cornerstone of the company's Define Your Lifestyle brand-wide concept, easily identifiable throughout Ragosta Hotels Collection by signature amenities, services, architecture and design, location and culinary offerings
For information www.ragostahotels.com +39 089 763 4111 or
Summit Hotels & Resorts at www.summithotels.com.

---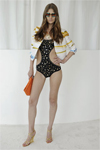 Resort 2009 Louis Vuitton Runway
Heidi Verster Photo: Maria Valentino
---