SANTA BARBARA MUSEUM OF ART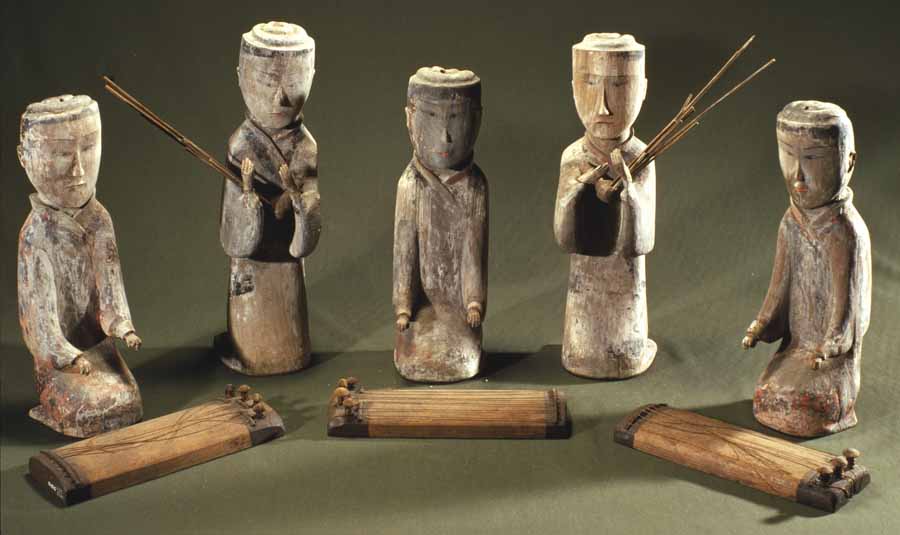 Noble Tombs at Mawangdui: Art and Life in the Changsha Kingdom, China (3rd Century BCE – 1st Century CE)
                               September 19 - December 13, 2009
Originating from the Hunan Provincial Museum, this exhibition travels to the United States for the first time and highlights one of the most important archaeological excavations in China—the unearthing of Mawangdui, the tombs of the prime minister of the Changsha Kingdom and his family in the Western Han dynasty (206 BCE – 8 CE). The Santa Barbara Museum of Art is the second and only west coast venue for this presentation which includes some of the finest and among the earliest lacquers, silks, bronzes, jade, paintings, calligraphy, and books. Visit:
---
New Installation at MOCA Pacific Design Center  
Feathered Edge: A New Installation by Ball-Nogues Studio is an ambitious site-specific project by the innovative Los Angeles-based design and fabrication firm led by Benjamin Ball and Gaston Nogues. Just unveiled July 26, this installation will be up through November 15 at MOCA Pacific Design Center. Over 21 miles of colored strings configured in catenary curves span the gallery space to form a dynamic environment. The studio works with unusual materials, develops new digital tools, and applies architectural techniques in unorthodox ways to create experimental built environments that enhance and celebrate the potential for social interaction through sensation, spectacle, and physical engagement.

Installation view of Feathered Edge: A New Installation by Ball-Nogues Studio at MOCA PDC, 2009, photo by Brian Forrest
---
New to the Avenues
The Avenues of Art and Design is where fashion, design, and creativity come together. Check out these trend-setting new boutiques on the Avenues:

Workmen spotted putting up the colorful construction barrier for the new Christian Louboutin boutique
Renowned shoe designer Christian Louboutin will be opening a new boutique in West Hollywood directly across the street from Phyllis Morris Originals on Robertson Blvd. Louboutin (who will use this shop as both a retail store and private salon) is the latest to join other style-setting shops on this very unique block of West Hollywood, which includes Phillip Lim clothing, Steve Alan clothing, Chrome Hearts clothing & jewelry, Anichini fine linens, Raphaël Haute Coiffure and Kinara spa, among others. 

---
A Classical Music A-List Event in Costa Mesa on October 4
By Laurence Vittes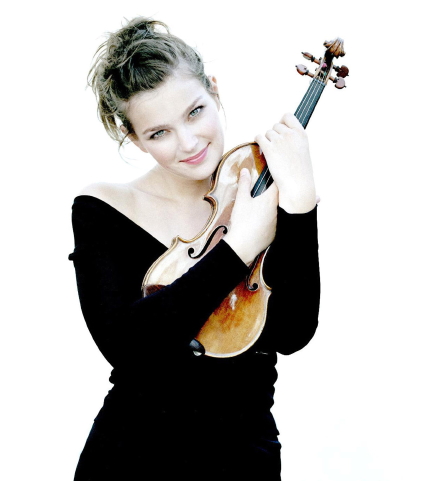 If you haven't visited the adorable new Renée and Henry Segerstrom Concert Hall in Costa Mesa, the perfect time would be a potential once-in-a-lifetime classical music experience presented by the Philharmonic Society of Orange County.
The date is Sunday, October 4, 2009. The time is 7 p.m.
I know this is the September issue of Bonnie's marvelous site, but I want to give you extra time to plan your trip. I'll be there, so you can meet me, and maybe the conductor and soloist.
Oops! No conductor! The musicians are the conductorless Orpheus Chamber Orchestra from New York City. Orpheus plays just like their namesake, have managed to stay fresh and bright (and in business) for four decades.
The music on the first half of the program is all related in some way to Johann Sebastian Bach: Stravinsky's mock academic "Dumbarton Oaks Concerto" (inspired by the Brandenburgs), more academic Bach by way of an adaptation of 12-tone composer Anton von Webern, and a decidedly non-academic take on Bach by Pulitzer Prize-winning composer Aaron Jay Kernis in his "new" Brandenburg Concerto #6. The second half is Beethoven's sublime Violin Concerto.
Kernis's Brandenburg promises to be special. As the composer recently commented:
"I'm writing a new piece for the Orpheus Chamber Orchestra that's loosely to do with Bach's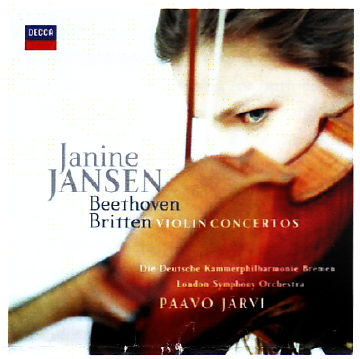 'Brandenburg Concerto No. 6.' It starts off with Bach's gorgeous instrumentation (violas, cellos and basses) and then expands beyond. It's been interesting to see what I experience with Bach now, compared to what I would have done 15 years ago. It's less about counterpoint and more about voice leading and rhythm." Sounds like fun!
The soloist in the Beethoven will be the young Danish violinist Janine Jansen whose new recording of the Beethoven Concerto plus Benjamin Britten's relatively obscure but totally beautiful and transfiguring Violin Concerto from 1939, will be released on September 29.
If her performance of the Beethoven is anything like the recording, you will hear a miracle of fluency and passion, Jansen's stunning virtuosity put totally at the service of an interpretation which stresses the architectural lines and exhilaration of Beethoven's score. The third movement is particularly outstanding in this regard as Jansen unfurls Beethoven's beguilingly Italianate writing to produce something new and original. For cadenza buffs, Jansen plays Fritz Kreisler's beloved effort.
BTW, I auditioned this new CD on a magnificent Mark Levinson sound system in the Lexus GS450 Hybrid I drove to Portland and back a few weeks ago. The quality of the sound and the powerful simplicity of the 330-watt audio system its with 7.1 surround sound, matched both Beethoven and Jansen at every bar. For more about the Lexus GS450 Hybrid, see this month's Wheels section.
To buy tickets for Janine Jansen, phone (714) 556-2787 or visit ocpac.org. The web site has a convenient list of restaurants in the area.
---
Mary Morton named curator of French painting at National Gallery of Art, Washington
Mary Morton has been named curator and head of the department of French paintings at the National Gallery of Art by Director Earl A. Powell III. Morton's appointment becomes effective in early January 2010, when she will oversee one of the world's outstanding public collections of approximately 575 French paintings dating from the 17th to the early 20th century, as well as an active program of related exhibitions and acquisitions.
"Mary Morton brings to the National Gallery of Art a rich background steeped in academia and distinguished by curatorial positions at top museums, where she has been deeply involved in scholarly exhibitions and catalogues," said Powell.
Widely published, Morton has been associate curator of paintings at the J. Paul Getty Museum since 2004 and was associate curator of European art at the Museum of Fine Arts, Houston, from 1998 to 2004. She is currently developing an online catalogue of the Getty's paintings collection. Among the recent exhibitions she has organized at the Getty are Sur le Motif: Painting in Nature around 1800 (2008), Oudry's Painted Menagerie (2007), and Courbet and the Modern Landscape (2006). While in Houston, she organized Focus on the Beck Collection: André Derain's "The Turning Road, L'Estaque" in 2002 and during the same period collaborated on such shows as Paris in the Age of Impressionism: Masterworks from the Musée d'Orsay and Old Masters, Impressionists and Moderns: French Masterworks from the State Pushkin Museum, Moscow.
Morton received her M.A. in 1992 and her Ph.D. in the history of art and architecture in 1998 from Brown University, Providence; her dissertation was entitled "Naturalism and Nostalgia: Hippolyte Taine's Lectures on Art History at the Ecole des Beaux-Arts, 1865–1869." Her area of specialization was 19th- and early 20th-century European art. In 1987 she earned her B.A. in history with departmental honors from Stanford University, CA, where she focused on European intellectual history.
Morton has held teaching positions in art history at the Art Center College of Design, Pasadena, CA; Woodbury University, Burbank, CA; Chapman University, Orange, CA; and Rhode Island School of Design, Providence, RI.
Morton will arrive at the National Gallery of Art some two years after the death of Philip Conisbee, senior curator of European paintings. In the intervening period, Kimberly Jones, associate curator, has been acting head of the department of French paintings.
Beginning in late fall 2009, most of the Gallery's West Building main floor galleries dedicated to French paintings of the 19th century will be closed for approximately 18 months during the Gallery's continuing program of repair, renovation, and restoration. However, major works from the collection will be on view from January 31, 2010 through July 31, 2011 in the central galleries of the West Building as part of the exhibition From Impressionism to Modernism: The Chester Dale Collection. In other relocations, French paintings from the 18th century will return to their original galleries next to the American collection, some works will be integrated into the Small French Paintings galleries in the East Building, and other select 19th-century works will be hung near modern paintings in the upper level galleries of the East Building.
---
                                        BRYAN TORO
            SANTA BARBARA  OCEAN PHOTOGRAPHY EXHIBITION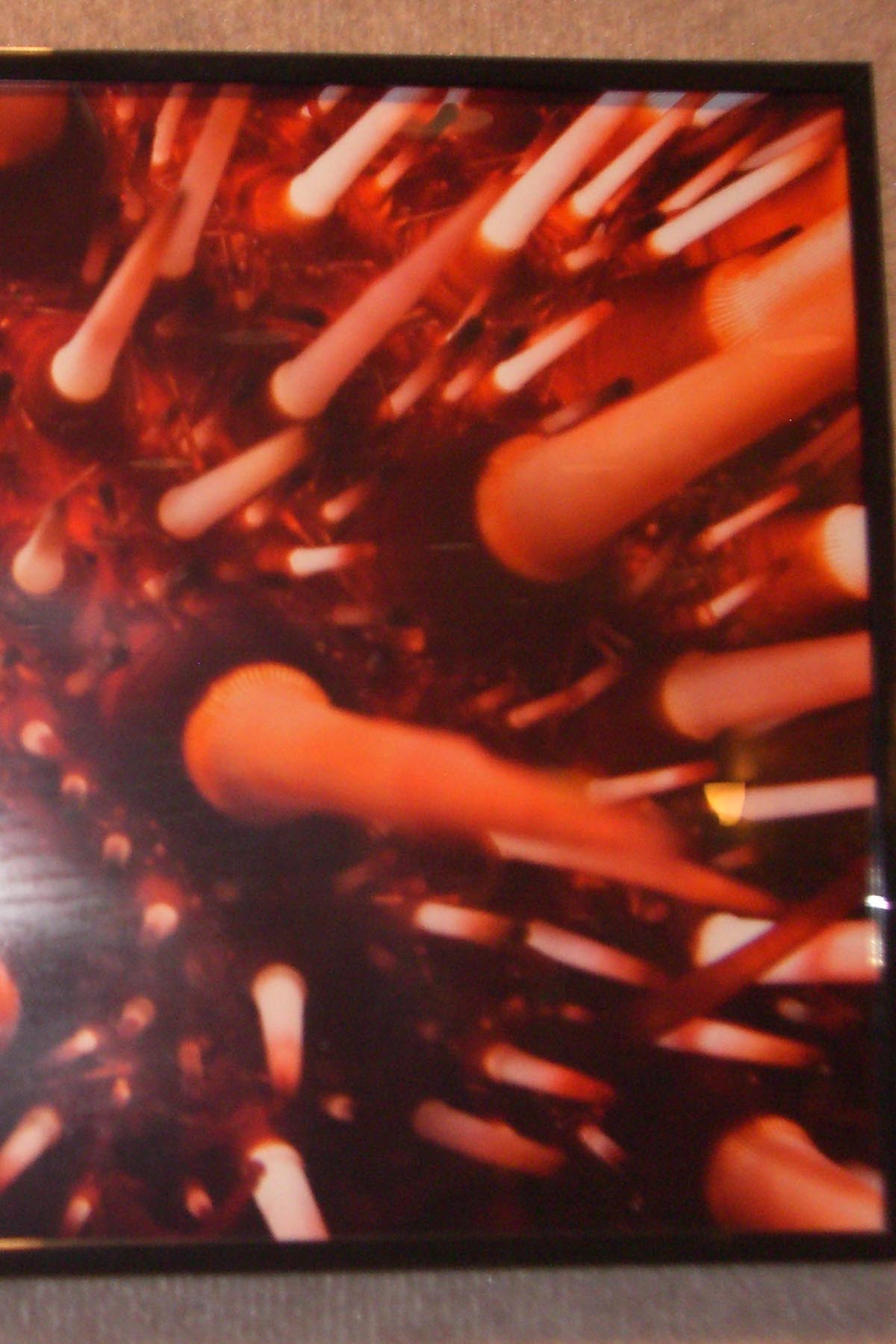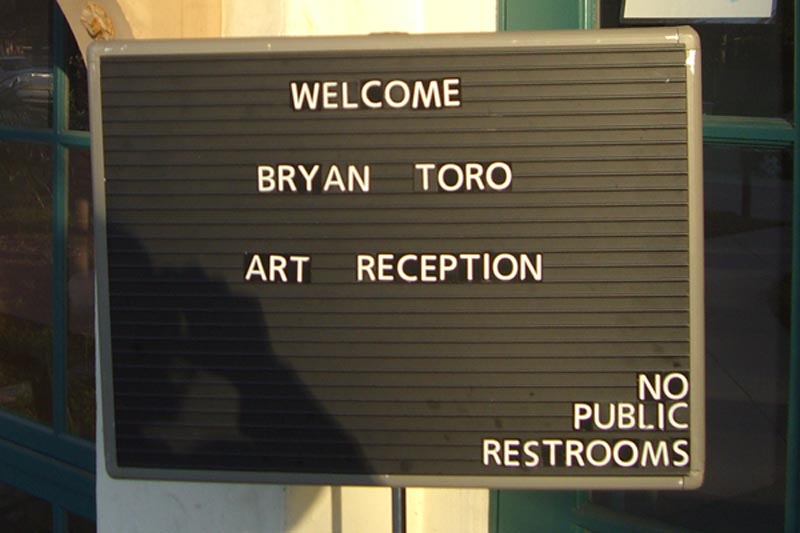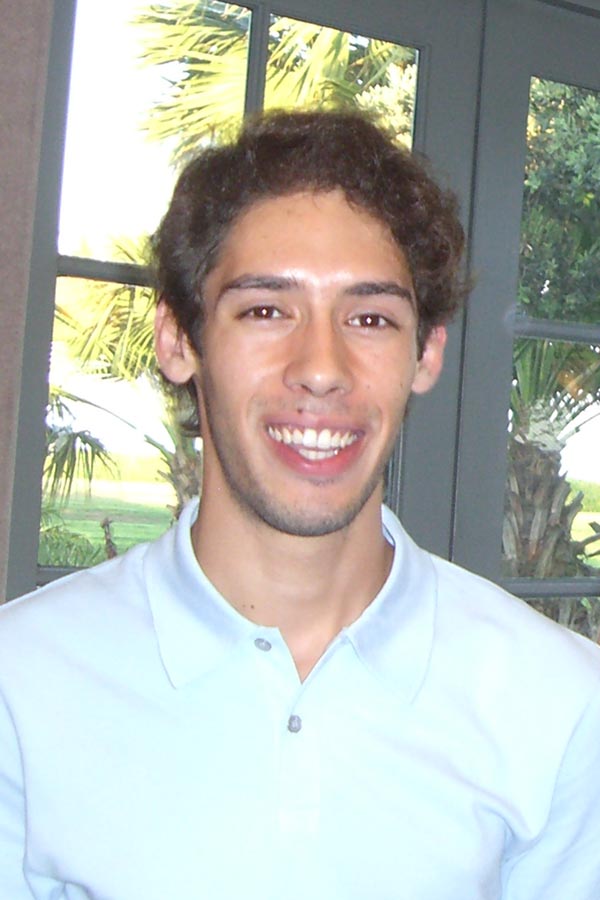 Santa Barbara photographer Bryan Toro was born and raised in New Jersey. His passion for the water began at a young age, and he won numerous awards in swimming competitions. At age twelve, he discoverd SCUBA, and developed a passion for under water adventures. He attended Brooks Institute, where he graduated with a Bachelor of Arts Degree in Professional Photography. During his studies Bryan connected his two major passions, photography and the marine world. Bryan works to promote ocean conservation through awareness of all the ocean's creatures.
His recent showing in Santa Barbara was very warming received by visitors and locals who love underwater photography, and the Channel Islands where Bryan does much of his photography work.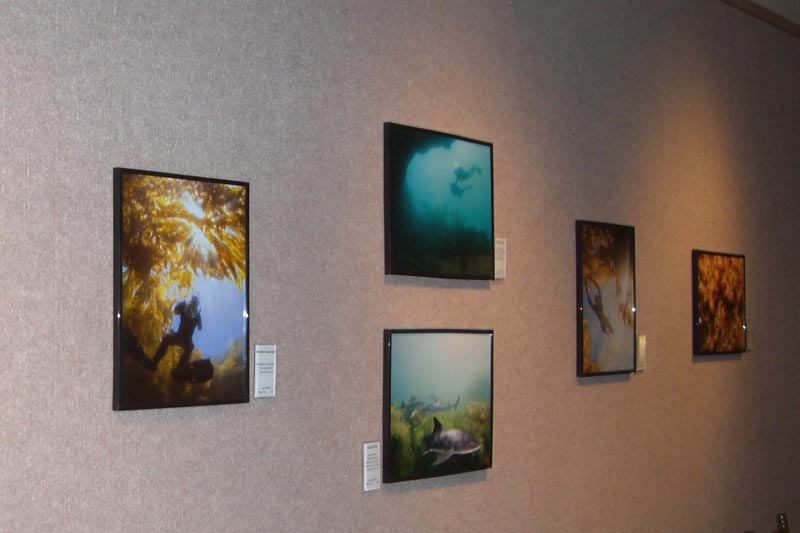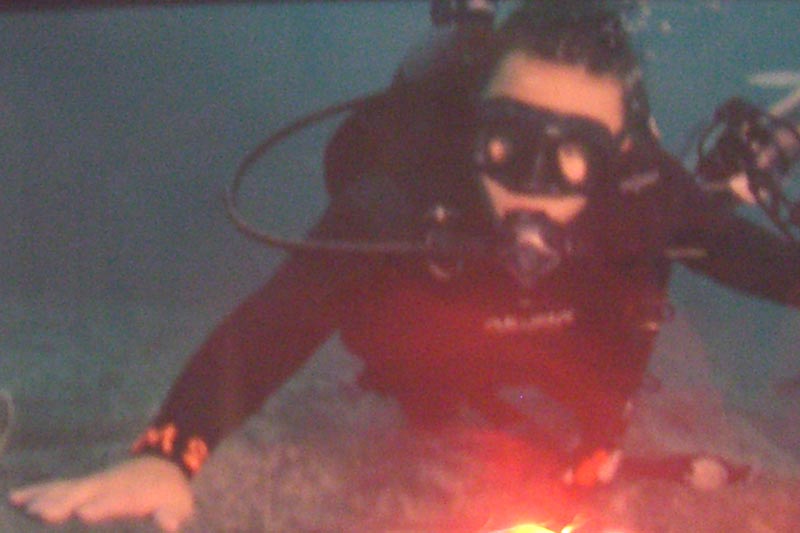 VISIT: www.Torolightbox.com
---
---