Santa Fe, City of Museums
There is always something of interest to be found at Santa Fe's museums. Shows this winter include:
Museum of International Folk Art: Material World opens December 20 and presents a stunning look at the museum's textile collection through 138 rarely seen items from everyday household articles to elaborately detailed ceremonial wear. Multiple Visions: A Common Bond – The museum's remarkable Girard Foundation Collection includes toys, traditional arts, village scenes, textiles, and popular art pieces from more than 100 countries displayed at eye level for visitors from 2 to 102. It is one of the country's most fascinating folk art collections. www.internationalfolkart.org/
SITE Santa Fe: Opening February 6, 2010, One on One, a suite of solo shows by Terry Allen, Hasan Elahi, McCallum & Tarry, and Kaari Upson, each examining the life of one person through video, painting, drawing, installation, and computer dialogue. www.sitesantafe.org/
Georgia O'Keeffe Museum: Opening January 22, 2010. Susan Rothenberg: Moving in Place. An exhibition of Rothenberg's work, who, like Georgia O'Keeffe, left New York at mid-career to make New Mexico her primary residence. www.okeeffemuseum.org/
Museum of Contemporary Native Arts: The only Museum in the United States that is devoted solely to the exhibition of contemporary American Indian art forms. The Museum delivers on-going and changing exhibitions that feature a diverse range of artists from leading figures in contemporary Native art, including periodic exhibitions by IAIA Students, Alumni, and Faculty. The Museum also hosts major traveling exhibitions of Native American art. www.iaia.edu/museum/index.php
New Mexico Museum of Art: Opening January 29, 2010, Museums in the 21st Century: Concepts, Project, Buildings. Exploring current transformations in architecture, as museums redefine their roles as cultural centers that have many functions. Opening February 12, 2010, New Arrivals: Works from the Collection, featuring more than 25 works of art introduced for the first time as additions to the museum's collection. www.nmartmuseum.org
Museum of Indian Arts & Culture: Through February 10, 2010, Native Couture II: Innovation and Style, discovering the history of Native fashion from hand-made clothing and accessories of the 1880s that influenced the development of Santa Fe Style, to today's contemporary Native couturiers. Through June 6, 2010, A River Apart. How two major rivers and their tributaries - the Colorado River and the Rio Grande - have shaped both the landscape and the distribution of indigenous villages. www.indianartsandculture.org/
Museum of Spanish Colonial Art: Home to the most comprehensive compilation of Spanish Colonial art of its kind, the museum has 3,000 objects in its collections including work that spans centuries in art, place, and time. Combined, the collections represent the artistic history and ongoing evolution of Hispano culture in New Mexico. www.spanishcolonial.org/
New Mexico History Museum/Palace of the Governors: Santa Fe Found: Fragments of Time: The archaeological and historic roots of American's oldest capital city: Now celebrating its 400th anniversary, Santa Fe was once an infant city on the remote frontier. This exhibition explores the archaeological evidence and historical documentation of Santa Fe before the Spanish arrived, the first colony in San Gabriel del Yungue, the founding of Santa Fe, and its first 100 years as New Mexico's first capital. Also, through April 14, 2010, Fashioning New Mexico: What We Wore to Mark Life's Passages, featuring the clothes we wore over nearly two centuries of life's milestones – christenings, weddings, military service, opera openings and more. A variety of interactive stations challenge visitors to tie a corset or check out a virtual image of themselves in one of the collection's outfits. The clothing and accessories have been collected for the last century. This exhibition marks the first time they have been on display. www.nmhistorymuseum.org
Wheelwright Museum of the American Indian: Through Their Eyes: Paintings from the Santa Fe Indian School. Long considered the birthplace of contemporary Native American easel painting, this exhibition focuses on paintings from the Charlotte G. Mittler collection created by students who attended the Santa Fe Indian School between 1918 and 1945. Until April 18, 2010. www.wheelwright.org
For more about Santa Fe during the winter or any season and to receive a free 2010 Santa Fe Visitors Guide contact the Santa Fe Convention and Visitors Bureau; scenter@santafe.org , 800-777-2489.
Follow us on Facebook and Twitter.
Keep in touch with everything going on in Santa Fe at http://www.santafe.org
---
Installation of Contemporary Aboriginal Painting Opens at Metropolitan Museum
Installation dates:     December 15, 2009 - June 13, 2010
Location:                  Rockefeller Wing corridor, first floor, opposite Modern Art
An installation of 14 bold and colorful paintings created by contemporary Aboriginal Australian artists will go on view at The Metropolitan Museum of Art on December 15.  Drawn from a U. S. private collection, Contemporary Aboriginal Painting from Australia will provide an introduction to Aboriginal painting, which has become Australia's most celebrated contemporary art movement and has attained prominence within the international art world. The installation will present works created primarily over the past decade by artists from the central desert, where the contemporary painting movement began, and from adjoining regions, to which the movement spread.  The works on view—all of which have never before been on public display—will feature paintings by prominent artists, including some of the founders of the contemporary movement, as well as emerging figures.  This is the first presentation of contemporary Australian Aboriginal painting to be held at the Metropolitan Museum.
This presentation is made possible through the generosity of the Friends of the Department of the Arts of Africa, Oceania, and the Americas.
The origins of Australia's contemporary Aboriginal art movement can be traced largely to the remote desert community of Papunya in the Northern Territory.  Here, in the early 1970s, with the encouragement of a local Euro-Australian schoolteacher, a group of Aboriginal men began to paint images from their sacred narratives and ceremonial life.  Following the success in Papunya, artists of both sexes in ot
 her desert communities began to paint.  Initially, most of the painters adopted the colorful, densely dotted style that became the hallmark of desert acrylic painting.  At the same time, painters from neighboring areas, such as the Kimberley region of Western Australia, began to produce works on canvas employing different local styles.
Works on view will include: Sons and Orphans Near Kurlkurta by Anatjari Tjakamarra (ca. 1930-1992), depicting the journeys of ancestral beings through a complex composition of vibrant geometric motifs; Watiya-Tjuta by Mitjili Napurrula (born ca. 1945), a boldly colored canvas with rows of stylized foliate motifs showing trees, which are used for making spears; and Queensland Creek (Merrmerrji) by Paddy Bedford (ca. 1922-2007), whose stark minimalist works show both natural and supernatural features of the landscape. 
Contemporary Aboriginal Painting from Australia is organized by Eric Kjellgren, the Evelyn A. J. Hall and John A. Friede Associate Curator for Oceanic Art in the Department of the Arts of Africa, Oceania, and the Americas.
A variety of educational programs will be offered in conjunction with the installation.
---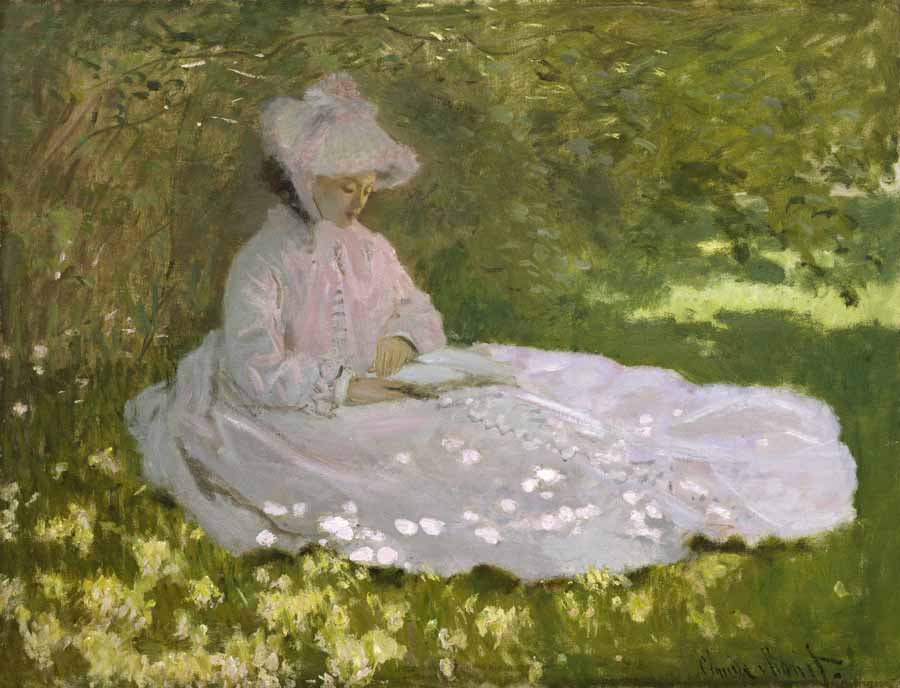 "Delacroix to Monet" Visit Santa Barbara for West Coast Exclusive
Manet, Sisley, Pissarro, and Degas Among the "Stars" Appearing in SBMA Exhibition
January 30 – May 30, 2010
Assembled over a period of more than 140 years, the collection of the Walters Art Museum (Baltimore, MD) entails one of the finest holdings of 19th-century paintings in the United States.  The only West Coast venue for the exhibition, the Santa Barbara Museum of Art is pleased to present Delacroix to Monet: Masterpieces of 19th-Century Painting from the Walters Art Museum, which includes 40 works from this renowned collection, selected for their art-historical significance and superior quality.  Although strongly weighted in favor of French painting, this exhibition, like the collection, also includes major works by British, Spanish, and American artists.
Each painting is deeply satisfying on its own and displayed together, make for a ravishing exhibition that well captures the historical breadth and depth of the Walters' collection, which was formed by father William T. Walters (1819-1894) and son Henry (1848-1931).  While William focused his efforts on Barbizon school painting and academic stars such as Paul Delaroche and Ernest Meissonier, Henry sought to balance the collection by adding major works by earlier artists such as Eugène Delacroix and Jean-Auguste-Dominique Ingres, as well as by the Impressionists.
The selection reflects the depth and breadth of this collecting area of the Walters' world-renowned permanent collection.  Included are exceptional canvases representing all the major movements of 19th-century French art, from Neoclassicism through Impressionism.  For example, Ingres and Delacroix, the leaders of the opposing schools of Neoclassicism and Romanticism, both derived inspiration from the past, but Ingres—the neoclassicist—looked to Greek and Roman antiquity and the High Renaissance in Italy, whereas Delacroix—the romanticist—turned to the Middle Ages and more recent history.
In this, Ingres' perfected, late version of Oedipus and the Sphinx (1864), the aging artist reinterprets a subject he had first treated in his early maturity:  the mythological creature of ancient Thebes grimaces in horror as Oedipus solves her riddle causing the Sphinx to hurl herself onto the rocks below, which are strewn with the bones of her earlier victims.  The artist took up this episode from the ancient Greek tale at the beginning of his career and returned to it again several times, including this late version, which has the added poignancy as a personalized allegory of the aging painter's melancholic awareness of his own mortality.
The Walters' exquisite Christ on the Sea of Galilee (1854) by the Romantic artist Delacroix, seems to literally rock with the powerful motion of the raging sea.  It depicts an incident recounted a number of times in the Gospels of the New Testament.  While Jesus and his disciples sail on the Sea of Galilee, crossing this massive lake from one shore to the other to spread Christ's message, a furious storm breaks out.  To the disciples' amazement, Jesus calms the wind and the storm, dramatizing the boundless power of Christian belief.

The so-called Barbizon school is one of the most richly represented areas of 19th-century French painting in the exhibition.  Among the leaders of this group of painters who anticipated the Impressionist compulsion to paint directly "from the motif" outdoors in nature, is Jean-François Millet.  The presentation includes The Potato Harvest (1855), one of the artist's most moving depictions of the un-idealized, rustic simplicity, and hardship of the peasants living nearby the village of Barbizon, where the artist moved in 1851.  Some critics interpreted his paintings of working
farmers as criticism of the injustices in prevailing social conditions.  However, it is probably more accurate to say that the artist imbued the subjects with a dignity that elevates them to timeless symbols of man's harmonious union with nature.
Also on view is one of the Walters' most beloved works of art – the ravishing Springtime (ca. 1872) by the great Impressionist painter, Claude Monet.  During the early 1870s, Monet frequently depicted his wife, Camille, and their son, Jean, in the backyard garden.  In Springtime Monet was interested less in capturing a likeness than in studying how unblended dabs of color could suggest the effect of brilliant sunlight filtered through leaves.
Another gem on view is Before the Race (1882-1884) by Edgar Degas, a colleague of Monet's whose artistic approach, while also rooted in direct observation, is threaded with numerous references to the art of the past, however disguised by the master's unorthodox technique and mobilization of newer technology. 
Degas derived the composition in part from Eadweard Muybridge's stop-action photography, which for the first time revealed the actual movement of a horse's legs when at full gallop.  In this delicate work on panel, the pigment is so thinly laid down that the grain of the wood is clearly visible.  Degas allows the composition to respond to the lines of the wood grain and the sheen of its surface.
In sum, with Delacroix to Monet, SBMA offers visitors the chance to linger firsthand over some of the most important paintings produced by canonical artists of the 19th-century.  Whether visitors are in search of a stellar overview of the overarching trajectory of one of the most rapidly changing chapters in the history of Western art, or simply the joy of encountering, in person, paintings of impeccable provenance and quality, this exhibition is a "must-see."
The Santa Barbara Museum of Art is a privately funded, not-for-profit institution that presents internationally recognized collections and exhibitions and a broad array of cultural and educational activities as well as travel opportunities around the world. 
Santa Barbara Museum of Art, 1130 State Street, Santa Barbara, CA. 
Open Tuesday - Sunday 11 am to 5 pm. Closed Monday. 
805.963.4364 www.sbma.net
---
MUSIC LOVERS FLOCK TO RED SEA FOR
5TH EILAT CHAMBER MUSIC FESTIVAL,
FEBRUARY 18-27
 
The 5th Eilat Chamber Music Festival will attract music lovers and travelers from around the world to the southern Israeli resort town of Eilat, February 18-27.
The festival will showcase a series of 20 chamber music concerts and classical music recitals, as well as poetry and theater performances at the Golden Tulip Club Hotel in Eilat.
Festival performances will include:
Sir Roger Moore reciting poetry alongside violinists Aleksey Igudesman and Julian Rachlin

A multilingual performance of Fabio Vacchi's Irini, Essalahm, Shalom

A special concert featuring the works of Polish composer Krzysztof Penderecki

Israeli author Amos Oz reading short stories from his latest book, Scenes from a Village Life, alongside percussion duo PercaDu

Violinist Fumiaki Miura performing Vivaldi's Four Seasons

An evening of Hungarian Gypsy music concerts featuring violinist Roby Lakatos

Chamber music concerts highlighting works by Beethoven, Mendelssohn, Strauss, Schumann, Brahms, Mozart and Piazzolla
The festival will also include a special Chopin music marathon commemorating the 200th anniversary of the late composer's birth.

For more information, visit www.eilat-festival.com. For more information about travel to Israel, visit www.goisrael.com.
---
Dogtown Station Lofts in Venice, CA
house some of the hippest in
LA's entertainment industry!
Dogtown Station Live/Work lofts, located in the heart of Venice have attracted a number of high-powered individuals in the entertainment industry. Dogtown Station residents include a screenwriter, a playwright, an independent movie producer, a special effects editor, a music manager and even actor Bradley Cooper's production company.

These stunning lofts are located in the heart of Venice, one of LA's hippest neighborhoods, right on Main Street, near the world famous Abbott Kinney Boulevard, just two blocks away from Venice Beach.
Each unit is architecturally unique with creative, dynamic open floor plans, polished concrete and hardwood plank flooring, atrium style high ceilings, gas fireplaces, glass walls which flood the interiors with natural light, and private rooftop decks with panoramic views of the LA skyline and the Pacific Ocean. Dogtown works with each of their clients to customize their lofts with design consulting, and interior design services. The lofts range in size from 1,350 to 2,500 square feet. Dogtown Station has an unparalleled reputation for creating the best lofts in LA.

http://www.dogtownstation.com/
---
The Santa Barbara Symphony Presents West Coast Premiere of André Mathieu's "Lost Concerto" with Renowned Canadian Pianist, Alain Lefèvre
Santa Barbara's Poet Laureate to unveil new poem inspired by Symphony line up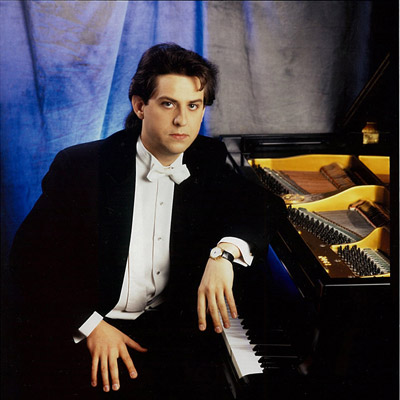 Santa Barbara is about to experience a double serving of the arts, with a French flair.  On Saturday January 23 and Sunday, January 24, the Santa Barbara Symphony presents award-winning French-Canadian pianist and composer, Alain Lefèvre, as he performs the West Coast premiere and only 2010 West Coast performance of outstanding French-Canadian composer, André Mathieu's Concerto No. 4 for Piano and Orchestra. The "Lost Concerto" features dramatic elements and romantic grandeur. As an added enticement, Santa Barbara's poet laureate, David Starkey, presents a poem, inspired by the concert's second piece, César Franck's Symphony in D minor. 

 

"Not only is Alain Lefèvre one of the world's  most extraordinary pianists, he has also single-handedly resurrected the original piano recording of Mathieu's Lost Concerto and commissioned its orchestral arrangement," said John Robinson, Executive Director, Santa Barbara Symphony.  "This is an incredible opportunity for our community to experience a unique premiere, which will surely run the gamut of Lefèvre's passion and talent as he performs this amazing, rescued music."

 

André Mathieu (1929-1968), "The Forgotten Genius," was a child prodigy and one of the 20th century's greatest pianists. He was born in Montreal where he studied piano and began composing at the age of four. He made his pianistic debuts in Montreal at the age of six, in Paris at seven and at Carnegie Hall at the tender age of ten.  His extraordinary prowess as a composer induced no other than the great Rachmaninov to pronounce him "A genius, more so than I am." Mathieu went on to study composition in Paris and New York and produced a large body of work during his short life span.  Tragically, in his later years he suffered a disastrous love affair, succumbed to alcoholism and melancholy and died at the age of 39.  His Concerto de Quebec and Rhapsodie romantique for piano and orchestra are amongst his more famous works, though it is estimated that only a quarter of his compositions were ever found.

 

A feature film about Mathieu's work is scheduled for release this spring. "L'Enfant Prodige - l'Incroyable Destinée d'André" will premiere on May 9, 2010 at the Opening Gala of the Canada Pavilion at the World Expo in Shanghai, China.  Alain Lefèvre is the music director, composer and performer of all of Mathieu's music used in the film.  The film's producer, Denise Robert, also produced "Les Invasions Barbares" which won the Oscar for Best Foreign Film at the Academy Awards.

 

Acclaimed as a "hero" (Los Angeles Times), an "artistic winner" (Music Week, London), and as "the 10 most agile fingers to have emerged from Quebec…" (Toronto Star), Canadian pianist and composer Alain Lefèvre has a sparkling international career, touring repeatedly world-wide, performing in prestigious venues, in recital and with international orchestras and leading conductors.

 

Guest soloist to a number of orchestras, Lefèvre has appeared with the Royal Philharmonic Orchestra in London, the China Philharmonic Orchestra, the Malaysian Philharmonic in Kuala Lumpur, the Hambürg Symphony, the National Symphony in Washington D.C., the Quebec Symphony Orchestra, the National Symphony Orchestra of Mexico and the National Symphony Orchestra of Buenos Aires, among others. He has also participated in the top International Festivals and has performed in more than 30 countries worldwide.

 

In November 2007, Lefèvre was given the Decoration of Chevalier de l'Ordre de la Pléiad for his outstanding contribution to the artistic community. Winner of a Classical Internet Award (Classicstoday.com) for his recording on the Analekta label featuring André Mathieu's Concerto de Québec, he was also awarded five Felix Awards  between 2001 and2007, including his latest CD, Rhapsodies, recorded live with the Montreal Symphony Orchestra. When released, it was also one of Canada's best-selling Classical albums.

 

In a startling parallel to Mathieu's prodigious start, Lefèvre was born into a family of musicians and was introduced to piano at only four years old, by his father, a clarinetist. At six years of age, Lefèvre won the 1st Prize at the Canadian Music Competition and gave his first recital at the Grand Théatre in Quebec city. Over the years, Lefèvre won the 1st Prize at the Canadian Music Competition eight more times. He completed his studies at the Conservatoire National Supérieur de Musique de Paris, in the class of the highly esteemed Pierre Sancan, who saw in Alain Lefèvre one of his "most brilliant disciples". Following a remarkable debut at Salle Pleyel in Paris, in a stunning performance of the Rachmaninov's Piano Concerto No. 3, Lefèvre was immediately invited to a return performance, and those concerts marked the debuts of his incredible international career.

 

David Starkey was crowned Santa Barbara's Poet Laureate in April 2009.  He is the Director of the Creative Writing Program at Santa Barbara City College. Among his poetry collections are Starkey's Book of States, Adventures of the Minor Poet, Ways of Being Dead: New and Selected Poems, and Fear of Everything, winner of Palanquin Press's Spring 2000 chapbook contest. In addition, over the past twenty years he has published more than 400 poems in literary journals such as American Scholar, Notre Dame Review, Poet Lore, Poetry East and others.

 

The Santa Barbara Symphony January 23 and January 24 concerts are sponsored by Valle Verde Retirement Community.  Alain LeFèvre is sponsored by Léni Fé Bland and media sponsor for the January concerts is the Santa Barbara Independent. 

 

All Santa Barbara Symphony concerts begin at 8 p.m. on Saturday and 3 p.m. on Sunday. For the rest of the season, patrons are encouraged to design their own subscriptions and get five concerts for the price of four.  To purchase, call the Symphony office at (805) 898-9386 or order online at www.thesymphony.org.  To purchase individual concert tickets, call the Granada Box Office at (805) 899-2222. All Symphony concerts are held in The Granada Theatre at 1214 State Street.

 

About The Santa Barbara Symphony

The Santa Barbara Symphony Orchestra Association was founded in 1953 on the belief that a special city deserves a special orchestra. Throughout more than half a century of glorious history, the Symphony has been celebrated for its unique ability to deliver brilliant orchestral concerts while maintaining a strong commitment to education and community engagement. For more information, please go to www.thesymphony.org. 
---
---