CHARLOTTE JACKSON FINE ART
UMBRIAN PAINTINGS: ALFONSO FRATTEGGIANI BIANCHI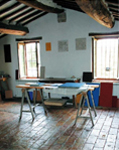 Charlotte Jackson Fine Art
200 West Marcy Street, Suite 101, Santa Fe, New Mexico
March 21 - April 13, 2008
Opening Reception with the artist in attendance
Friday, March 21, 5:00 to 7:00
CONTACT:
505.989.8688
press@charlottejackson.com    
www.charlottejackson.com
 
Hand, color, stone. In the work of Alfonso Fratteggiani Bianchi we encounter painting, and color, at a level of intensity and purity that is irresistible. Fratteggiani Bianchi's small scale, monochromatic works are pure powdered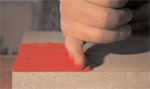 pigment applied directly onto pietra serena, the Italian limestone native to the Umbrian district where he lives. Pure in this case means that there are no binders, glues, or mediums used to attach the pigment to the stone, only the porousness of the stone itself and Fratteggiani Bianchi's hand.

There is a sort of magic here, something that pervades the pieces themselves as well as the man who makes them. Originally doing work with music, founding the Institute for Contemporary Music in Perugia in 1986-a place where contemporary artists, both musicians and painters, from around the world came to study, create, and share-when Fratteggiani Bianchi first began to paint, he mixed his pigments with glue, applying them onto medium density board. The experiment did not satisfy him. As he remarks, "The glue dishonored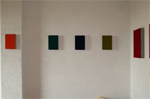 the pigment," by arresting it into a time, space, and density. When he looked at the pigment on his hands, it was beautiful, yet mixed with the glue it was "blocked, broken." 
 
And so he made the leap to applying pigment directly to the pietra serena so common in Umbria, used to make roads, steps, windowsills, even used in his own 10th century farmhouse. As renowned art collector Giuseppe Panza di Biumo comments on his work, "Fratteggiani's discovery is a real event in the history of art. It is a first time in thousands of  years."
 
Those who have worked with powdered pigment may wonder at Fratteggiani Bianchi's ability to affix color to stone without a medium. When asked how he does it, he smiled and replied, "How does the moon stay up there, without glue?" Although this answer may not satisfy those wanting to know how to do as he does, one feels it is more appropriate and more gratifying that any methodological reply. Here again is magic: though the answer of his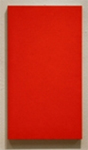 own question might have to do with gravity, centripetal force, and the physics of motion, who hasn't looked up at the night sky and wondered at the moon? The same wonderment is present in Fratteggiani Bianchi's paintings where the color itself is so vibrant, so resonant, that they seem to move, to breathe, to speak.
 
Perhaps it is the romance of the Umbrian country-side that pervades the work. Umbria is a region of rolling hills, vineyards, and lovely clear light and was the home of two great artists, Perugino and Piero della Francesca. The works of these artists are present in the churches and cathedrals throughout the region. Fratteggiani Bianchi recalls that some of his earliest memories are of the frescos in his parents' home. He grew up in an olive oil producing family (his own family still makes olive oil and wine) and speaks of the care and expression that this enterprise represents, with a similar intensity that he does about making art. He applies a similar principle: just as music and art come from the "same mind," so all productions of human passion arise from the same realm. We come, he says, from "homo faber" the making man, and it is impossible to divide passion from creation.
 
But without knowing any of this, these paintings will affect you. Deepest red, shocking blue, flame orange, pulsating green-the surfaces of these works are so textured and rich they often appear wet or like forest moss. So intense are the colors that the pieces seem to give off their own light, something originating wholly from the pigment itself. Although perhaps it is more than that. In his pursuit of color, Fratteggiani Bianchi seeks out pigments whenever he travels. When asked about the amazing effects he achieves he comments, "When one painter buys a color in an art store, the color does not yet know how it will end up." More magic ... in the hand of an artist the pigment finds itself, comes to be. In the case of Fratteggiani Bianchi's paintings, color awakens.
 
Charlotte Jackson Fine Art
200 West Marcy Street, Suite 101           
(corner Marcy and Grant)          
505.989.8688
www.charlottejackson.com

---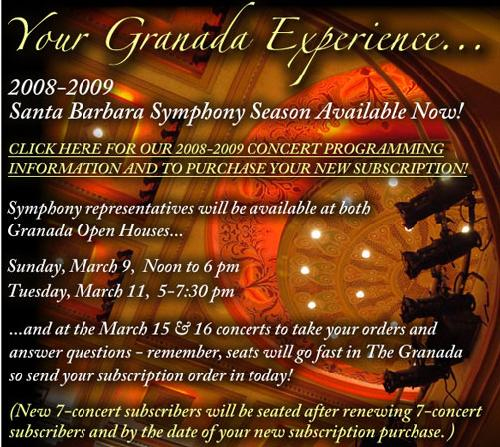 ---
AN INTERNATIONAL ART FAIR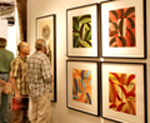 The international art fair circuit is the most glamorous part of the art world today - the place where collectors and purveyors of fine contemporary art come from around the world to meet and do business. A rising star in this constellation of sophisticated events is ART Santa Fe. Now an annual fair, ART Santa Fe will present its eighth edition July 10-13 at El Museo Cultural in the Railyard Art District directly across from SITE Santa Fe.
ART Santa Fe is known as a "boutique" fair. Big enough to be interesting,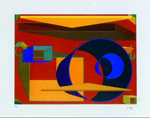 small enough to be intimate and digestible,the fair offers visitors a highly selective overview of the contemporary art market. Visitors to the 2007 edition of ART Santa Fe found it to be a gem among art fairs.
 
The 2008 lineup of exhibitors will include Asian galleries, a strong contingent of Europeans, an exciting array of work by Latin American artists, and outstanding galleries from New York and elsewherein the United States. Exhibiting galleries will range from edgy to established and include Nancy Hoffman and Marlborough Gallery of New York, Rebecca Hossack of London, Alejandra von Hartz of Miami, William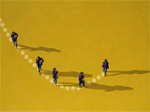 Shearburn of St. Louis, Renate Bender of Munich, Poligrafa Obra Gráfica of Barcelona, and Lausberg Contemporary of Dusseldorf and Toronto.  
 
The glittering set of special events surrounding ART Santa Fe 2008 will also include the fair's Vernissage, an opening gala benefiting El Museo Cultural and featuring an elegant champagne buffet. A series of fine art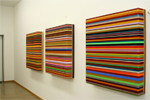 prints will be given away during the opening. 
Museum groups from all over the country will attend the fair, enjoying tours of private collections and artist studios as well as the fair's exhibitions and special events. The city's own museums, such as SITE Santa Fe, the Georgia O'Keeffe Museum and the Museum of Fine Arts, will feature exhibitions; other arts organizations such as the renowned Santa Fe Opera, the Santa Fe Chamber Music Festival, and the International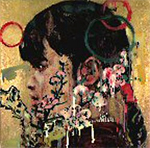 Folk Art Fair also offer events during this exciting weekend in the city's high
cultural and social season.
ART Santa Fe has attracted wide attention in the press, including The New York Times, The New Yorker, the major art trade magazines (The Art Newspaper, Art in America, Art & Auction, and Art & Antiques, among others) and virtual blanket coverage in statewide press. Word of the fair's success also spread by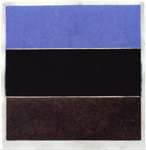 the international art community grapevine, prompting a flood of applications for ART Santa Fe 2008.
ART Santa Fe's focus is on presenting a juried collection of contemporary and modern art, from contemporary masters to the cutting edge, for an audience of art professionals, collectors, museum groups and the general public. Visitors to the fair have praised the quality and wide range of the offerings, presented in an accessible format that allows an intimate, unhurried viewing experience.
Please visit our website:
www.artsantafe.com
for news about the fair and
for travel and tour information
or call 505.988.8883.

---
PLAZADESIGNERS PRESENTS THE SWEDISH DESIGNERS FORM US WITH LOVE< AT THE MILAN FURNITURE FAIR
The prominent design studio from Stockholm "Form Us With Love" (FUWL), brings its exhibition "Constructive" to the Salone del Mobile thanks to the partnership with Plazadesigners. Plazadesigners is a collaboration between Design Hotels™, the music agency Heartbeats International™ and the Scandinavian lifestyle publication "Plaza Magazine".
 
FUWL's show "Constructive" is a form of commentary on contemporary design. With sustainable products and concepts, FUWL aims to challenge behavioural patterns and perceptions of what design is supposed to be. The exhibition features five product designs for the interiors of tomorrow: a "prosthesis" coat rack, a series of tables, an upholstered "button" seat, a sculptural lamp and a new take on the multifunctional construction lamp. FUWL's designs are inspired by concepts like recycling, ready-mades, DIY, and efficient production.
 
"Constructive" will be shown at the Design Hotels™member hotel STRAF in Milan, following a much acclaimed preview at Nordiska Kompaniet during the Stockholm Design Week in February. Plazadesigners will support the exhibition during the Salone del Mobile as well as host the exclusive opening event on 17 April 2008 at hotel STRAF.
 
Plazadesigners' current project is a monthly-changing music webstream that features a progressive designer and those songs that make his or her heart beat. Already designers such as Karim Rashid, Arne Quinze, Fredrikson & Stallard, Form Us With Love and Ivana Helsinki have shared their favourite music with thousands of visitors to www.plazadesigners.com.

For the first time, Plazadesigners will go "live" during the Salone del Mobile. Form Us With Love will be the featured designers as well as DJ's at the opening event being held at hotel STRAF.
PLAZADESIGNERS & FUWL at Salone del Mobile:
Exhibition: from April 17 - 21
STRAF Hotel & Bar
Via San Raffaele 3
20121 Milan, Italy
---