Cézanne in Florence
(through 2 March - July 29, 2007 at Palazzo Strozzi, Piazza Strozzi,
Florence; open Friday-Wednesday 9am-8pm, Thursday 9am-11pm).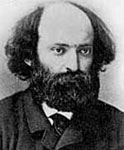 The Florentine Renaissance mansion par excellence is hosting 20 paintings by the French painter. From round the world, the works will be together for the first time ever. Between the 19th and 20th centuries two young American-born collectors, Egisto Paolo Fabbri and Charles Alexander Loeser, collected about 50 of Cézanne's most beautiful works for their Florentine homes, hence greatly contributing to the success of a solitary genius, largely disregarded during his lifetime, but today recognized as "the father of modern painting." Thanks to these two collectors the attention of the Italian and foreign intellectual milieu of Florence was focused on the works of the great artist, and his appreciation in the international community was fostered, triggering a major turning point towards the avant-garde. The exhibition hosts the core of the Fabbri and Loeser collections, as well as some important paintings by several artists of the time with whom Fabbri was in contact, both Italian (Fattori, Gordigiani, Soffici, Rosai) and foreign (Pissarro,Van Gogh, Matisse, Weir, La Farge).
---
EXPERIENCE ITALY'S BEST NOW THROUGH NOVEMBER
Culture travel is on the rise -- and what could be a greater celebration of culture than to visit the great cities of Italy for a performance at the famous La Scala Theatre, or the exhibition "Cezanne in Florence" at Palazzo Strozzi?
Starhotels, a collection of 22 luxury hotels with 20 in Italy, one in Paris and one in New York, is inviting travelers to Florence and Milan with tickets to some of the most sought-after cultural experiences in art, music and dance. With many people making their spring and summer travel plans now, it's the perfect time to follow your muse. Once there, Italy has an endless offering of cultural experiences from art, opera and fine dining to street fairs, cafes and some of the best gelato in the world.
Starhotels, known for the warmth and elegance of Italian hospitality blended with American-style amenities, offers: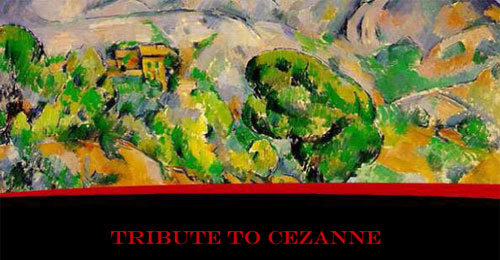 Art: Tribute to Cezanne:
With a stay at Starhotels Michelangelo or Starhotels Tuscany in Florence March 2-July 29, 2007, travelers will get:
An overnight stay at best available rate in a double room
American buffet breakfast
2 tickets with direct entrance to the Exhibition "Cezanne in Florence" at the Palazzo Strozzi (with no waiting in line)
To book: call 011 39 055 36925
Music and Dance: Experience "La Scala Theatre":
With a stay at Starhotels Anderson, Starhotels Ritz or Starhotels Rosa now through November 21, 2007. Rates, €186.50 per person with ticket to the ballet, or € 261.50 per person with ticket to the opera (to classics such as La Traviata and Candide) at the renowned La Scala Theatre, includes:
An overnight stay in a double room
American buffet breakfast
Ticket for a performance at either the ballet or the opera (performance schedule attached).
On request, you can also reserve a visit to see Leonardo Da Vinci's "The Last Supper"
To book: call 011 39 02 58189.225 / 241 / 230 or e-mail: italydmc@promoviaggi.it
---
MURCIA CELEBRATES 18TH CENTURY SCULPTOR
300 WORKS BY SALZILLO, BERNINI, ZURBARÁN ON DISPLAY THRU JULY NEW ROUTES SHOWCASE REGION'S CULTURE AND ATTRACTIONS

Murcia, SPAIN, March 16, 2007 – Throughout 2007 this region on Spain's Mediterranean coast will be celebrating the 300th anniversary of the birth of native son Francisco Salzillo y Alcaraz (1707-1783) – one of the greatest sculptors of the 18th century. The highlight will be "Salzillo, Witness of a Century," which the King of Spain, Juan Carlos I inaugurated recently in the city of Murcia. Running through July 31, the exhibition showcases more than 300 works – some never before exhibited – including sculptures, paintings, drawings, engravings, tapestries, silver objects, furniture, books and documents.
Locals and visitors have seen some of Salzillo's renowned pasos – amazingly lifelike sculptures hand carved from wood – during the annual processions on Good Friday when they are taken from the Iglesia de Jesus and carried through the streets by the faithful. To further commemorate the artist, the region has developed six new cultural rutas, showcasing "the Cities of Salzillo." Americans who visit this region in southeastern Spain can opt for tours with professional English-speaking guides to: the city of Murcia, Cartagena, Lorca, Cieza and the Ricote Valley and both the Northeast and Northwest parts of the region. Through December, Murcia has scheduled a series of exhibitions, concerts, conferences and lectures as part of the year-long celebration.
Spanning the 18th century in which Salzillo lived, the show is designed to explore the influences and achievements of his art and that of his contemporaries. Visitors will learn about life during this "golden century" from Baroque tradition to the Enlightenment and understand the crucial role Murcia played during this period. By placing the artist's works alongside those of his contemporaries such as Bernini and Zurbarán, the organizers introduce viewers to the fundamental values of 18th century imagery: physical beauty as a reflection of moral beauty and the association of beauty with holiness.
The exhibition will take place at three venues: the Salzillo Museum, the church of Nuestro Padre Jesús and San Andrés Paris Church. Admission is free, but must be booked in advance. On view will be such emblematic works as Salzillo's nativity scenes and processional Passion figures. Rarely-seen works such as the recently restored Saint Ann and the Virgin as a Child and Saint Michael will be on display. Of particular note are: the only signed drawing by the artist depicting the Virgin of Patrocinio, a silver monstrance (holder for consecrated bread) he designed in 1737 and a crucifix sculpted by Salzillo in 1769 which earned him a royal accolade.
Gathered from across Spain, Portugal, Italy, Germany and Austria are works by several of Salzillo's contemporaries – European painters and sculptors from the 17th and 18th centuries – such as: Juan Carreño de Miranda, Paolo de Matteis, Luis Meléndez, Molinaretto, Pedro Duque Cornejo, Luisa Roldán, Luis Salvador Carmona, José Risueño and Luis Paret as well as sculptures from the classical period.
Sponsored by the Spanish Ministry of Culture, the region of Murcia, the Murcia City Hall, the Diocese of Cartegena, the Sociedad Estatat de Conmemoraciones Culturales (SECC) and the Fundación Caja Murcia, the exhibition is open from 10 AM to 2 PM Tuesdays to Sundays and Tuesday to Saturday afternoons. Tours with English-speaking guides range from $196 to $256. For more information about "Salzillo, Witness of a Century," opening times, guided tours and reserving tickets, go to www.salzillo2007.es/eng. For further information about Spain, contact the Tourist Office of Spain in New York (212-265-8822); Miami (305-358-1992); Chicago (312-642-1992) or Los Angeles (323-658-7188) or go to www.spain.info
---
Poetry Out Loud: National Poetry Recitation
Contest Comes to Santa Barbara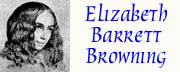 For the last several of months, students at five local high schools have been preparing for the district-wide poetry memorization and recitation contest to be held at 7:00 pm on March 9th in the Mural Room at the Santa Barbara Courthouse. The winner of the local contest will go on to the state competition in Sacramento on March 23. The California winner will join other state champions at the national competition in Washington DC. Winners at all levels are awarded prizes and travel money. The first-place national prize is a $20,000 scholarship.
Poetry Out Loud is an initiative of the Poetry Foundation and the National Endowment for the Arts. Additional funding comes from the California Arts Council, the Santa Barbara County Arts Commission, and local donors, including Chaucer's Bookstore. The program has received enthusiastic support from Santa Barbara High School District, the South Coast Writing Program, and local high school teachers. Santa Barbara Poets in the Schools Christine Kravetz and David and Beth Taylor-Schott have been providing classroom instruction in poetic interpretation, tone, articulation and delivery.
This is the third year of the contest and the first year that Poetry Out Loud is available in California outside of Sacramento. Santa Barbara County is one of 11 counties in California that is participating. The vision for the program, which is modeled on the National Spelling Bee, is to have it available to all high school students throughout the state.
Students from five high school campuses have participated in the program. Representatives from La Cuesta Continuation School, Dos Pueblos and San Marcos High Schools will represent their campuses at the citywide competition. Eight to twelve students will recite a single poem each. Works to be recited have been selected from a wide range of material; choices include works from the Romantic poet John Keats to a contemporary poem by Shirley Lim.
Santa Barbara Poet Laureate Barry Spacks, poet Christopher Buckley, and actor Richard Dysart will act as judges for the competition. Students will be judged on accuracy, physical presence and posture, voice projection and articulation, appropriateness of dramatization, level of difficulty, evidence of understanding, and overall performance.
Poet in the Schools Perie Longo will act as emcee for the event, which will be recorded by the local educational channel. In addition, music will be provided by X and the audience will be invited to participate by reciting their own memorized poems. A reception will follow the announcement of the winner.
More information about the program can be found at www.poetryoutloud.org. For information on the March 9 event at the Mural Room of the County Courthouse contact the Arts Commission at 568.3990.
---
POETRY FESTIVAL
SANTA BARBARA RESOUNDS WITH THE POETRY OF APRIL
April is National Poetry Month and Santa Barbara continues to celebrate the art of cunning language in ever bigger and more ingenious ways. Prominent among these is a reading/signing by adored nature poet Mary Oliver at UCSB's Campbell Hall on April 18th, with similar sessions featuring new books by Dan Gerber of Santa Ynez, at Borders Downtown on the 25th and John Ridland at Chaucer's Books on the 15th.
Elsewhere during the month's festivities (see box below) there'll be music and bi-lingual poetic responses to the SB Museum of Art's current Rufino Tamayo Exhibition, two coffee house open mike sessions, a Channel 21 video presentation of Favorite Poems read by prominent non-poets, a Langston Hughes evening, and several events celebrating the verbal gifts of younger artists.
This is the last April Festival centered up by Barry Spacks, the town's first Poet Laureate. His successor, the celebrated writer Perie Longo, will be inaugurated into the post on April 3rd at a 2 p.m. ceremony at City Hall open to the public. Please join City Arts Advisory and the Arts Commission at the inaugural celebration of the City's newly selected Poet Laureate, Perie Longo.
For up-to-date poetry scheduling, please visit http://www.sbpoetry.net.
THE POETRY FESTIVAL'S FULL CALENDAR
Kick-off, March 31 (Saturday): Contemporary Arts Forum, Paseo Nuevo,
Santa Barbara Poetry Series presents poets David Starkey & Cecilia Woloch, 7 - 9 p.m.
April 3 (Tuesday): City Council Meeting, City Hall, Official Investiture of the new Santa Barbara Poet Laureate, 2 p.m.

April 4 (Wednesday): Open Mike, 6:00-7:45 p.m., Good Cup Coffee House, 1819 Cliff Drive, host Enid Osborne (arrive early for sign-up)
April 5 (Thursday): High School "Poetry Out Loud" participants read at various stops on SB's First Thursday Art Scene Walkabout, 5 - 8 p.m.
April 11 (Wednesday): TV Channel 21: live show from 7-8 p.m., re-broadcasts through the month as noted local "non-poets" read Favorite Poems
April 12 (Thursday): A Langston Hughes Evening, Muddy Waters Coffee House, 514 E. Haley, hosted by Sojourner Kincaid Rolle, 7 p.m.
April 15 (Sunday): John Ridland reads from, and signs, his new collection of poems, A Brahms Card Ballad. Chaucer's Books, Loreto Plaza, 3 p.m.
April 16 (Monday): High School students perform at the start of Young People's Poetry Week (16th to 22nd) -- 10 a.m. to noon outside the SB Museum of Art
Santa Barbara FAVES: an open favorite poems gathering at the Blue Agave Restaurant, 20 E. Cota: 5:15-6:30 p.m., hosted by Lois Klein
April 18 (Wednesday): UCSB's Campbell Hall presents Pulitzer Prize winner Mary Oliver reading and signing her new collection Thirst at 8 p.m.
April 19 (Thursday): winners of the Young People's Poetry Contest read, 7-9 p.m., at the Downtown Library's Faulkner Gallery,
April 22 (Sunday): SB Art Museum bilingual poetry & music event with responses to the Rufino Tamayo Exhibition, starting at 3 p.m. (free entry on Sundays).
April 25 (Wednesday): Dan Gerber reads from, and signs, his just published New & Selected volume A Primer for Parallel Lives -- Borders Downtown, 7 p.m.
April 26 (Thursday): Open Mike at Muddy Waters Cafe, 508 E. Haley, 7-9, Chella Courington Chiles hosting (arrive early for sign-up). NOTE: this is the first of ongoing sessions to follow on the last Thursday of every month
April 28 (Saturday): Poetry & Photography Show "Stories" by Carol DeCanio goes up to be on view daily till June 2nd, Sojourner Cafe, 134 E. Canon Perdido
April 29 (Sunday): 7-9 p.m. "Poems of Love, Worldly & Spiritual, Intimate and for the Planet," Contemporary Arts Forum, music by Rob Wallace & His Friends
April 30 (Monday): from 7-9 p.m., a Marathon reading by local poets, Contemporary Arts Foru
Nearly all of these events are free & the public is warmly invited to attend.
---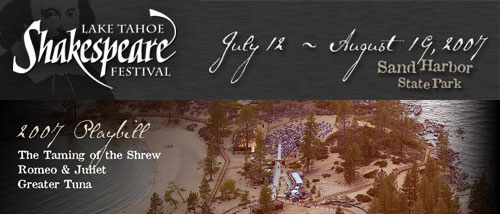 Summer romance is alive and well at Lake Tahoe. Couples coming to Tahoe for weddings, honeymoons, anniversary's or just a summer retreat can make the trip more romantic with a lakeside performance of one of Shakespeare's most enduring love stories, Romeo & Juliet, as part of the summer season of the Lake Tahoe Shakespeare Festival running July 12 to Aug. 19.
Known for its awe inspiring setting on the shores of north Lake Tahoe, the annual Festival is the ideal add-on for a perfect romantic summer getaway. Lovebirds can cuddle up as the sun sets over the mountains and the stars fill the night's sky at the natural sand amphitheatre at Sand Harbor State Park, a stunning locale surrounded by towering pines that is sure to leave romantic impressions etched in the mind for years to come. Patrons can pack a picnic or opt for wait service in the reserved section for an effortless yet amorous evening at Lake Tahoe. Whichever the preference, couples are sure to find a weakness for this unforgettable summertime tradition.

Romeo & Juliet, the classic tale of adoration and affection, headlines the playbill for the Festival which opens nightly at 5:30 p.m. for all seating sections with curtain call at 7:30 p.m. Tickets start at $22 for open seating tiers and range in options up to the premier Reserved Seating section from $67.
For tickets and more information about the 2007 Lake Tahoe Shakespeare Festival at Sand Harbor including schedule and other playbill highlights Taming of the Shrew and Greater Tuna, call 800-74-SHOWS (800-747-4697) or
visit www.LakeTahoeShakespeare.com.
---
ART2102 of Los Angeles presents: Clust
Vincent Lamouroux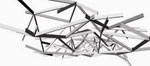 Saturday March 31, 2007 – Sunday May 6, 2007.
Gallery 727
727 S. Spring Street, Downtown LA, CA 90014
Public Hours: Thur-Sat., 12pm-6pm or by appointment
www.G727.org
Opening reception : Friday March 30, 7:00 pm
in the presence of the artist.
A project organized by Céline Kopp, curator in residence at ART2102 of Los Angeles.
As part of its off-site series of events, ART2102 is pleased to introduce French artist Vincent Lamouroux for his first appearance in Los Angeles. Clust, a new site-specific installation, will be produced for the occasion at Gallery 727, in downtown L.A.
Vincent Lamouroux's sculptures and installations provide a physical experience of disrupted spatiality to discover territories expanded by the imaginary impulse. Often realized in situ, his work reveals the spatial characteristics of a site, but hopes to move away from fixed concepts of in situ, while pushing them back with an openness of a cinema screen. Connecting body motion and imaginary drive, Vincent Lamouroux endeavors to produce forms that always suggest movement, be it real motion or a freeze-frame, to fade-in notions of space where one can not decide whether action has past or is imminent. The artist references sculpture in relation to a larger visual culture that has already assimilated the aesthetics of avant-gardes, cinematographic fictions of anticipation and technological imagery. Yet, Vincent Lamouroux's sculptures resist to be fully situated in time and produce an atmosphere where time seems to be suspended. If the artist's interest toward utopias of progress and sci-fi remains formally visible it is to be seen, as a fascination towards one's imagination and capacity to produce forms, be that they are already obsolete at the moment of their creation.
Clust, Vincent Lamouroux's new sculptural installation at Gallery 727, develops concepts of ambiguity and absence of cloudless formulation as central concerns. Suspended in the gallery space, an assemblage of geometric motifs presents themselves as vacillating nascent forms. Clust – Cluster – lust, visibly induces a force of attraction. The laws of gravity do not appear to apply to the structure, the concretion of elements seem to be the result of a form of magnetism. Clust could be the still of an earthquake or the draft of a landscape, but this rather utopian idea embraces its own slide. Indeed, the sculpture exists in the tension between a natural and organically generated form and its obviously constructed and low-tech appearance. Built with crude materials such as drywall, Plexiglas and metal, the sculpture reveals its artificiality and presents itself as a prototype, or a set décor that visualizes alternative technology and fantasy.
Vincent Lamouroux was awarded the 2006 Le Prix Fondation d'entreprise Ricard. Has exhibited at MAMCO, Geneva, Switzerland; Palais de Tokyo, Paris, France; IMOCA, Indianapolis, Indiana, USA; MAC, Santiago de Chile, Chile; CAC Vilnius, Lithuania. He will be included in Airs de Paris, curated by Christine Macel, Centre Pompidou, Paris, France in 2007.
For further information about the artist's work: www.vincentlamourouxnet
---
SOLO DEBUTS vintage collection OF CHIC distressed LEATHER LAPTOP Cases FOR A BOLD NEW LOOK
Innovative Laptop Case Leader Makes Vintage Today's Hot New Look With Collection of Distressed Leather Laptop Bags That Match Sophisticated Function And Smart Style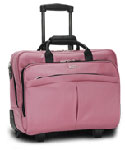 You don't have to sacrifice your chic sense of style to carry your laptop. SOLO®, the innovative and stylish new brand of laptop and business cases introduces the Vintage Collection. Soft, distressed Colombian leather and elegant detailing define a unique look for the modern mobile professional who is smart, sophisticated, and has a refined style all their own. The SOLO Vintage Collection - which currently includes a Satchel, Bucket Tote, Carry All, Slim Brief and Wristlet -- combines modern function with chic and classic leather designs, putting a fresh, fashionable spin on laptop bags.
Each piece in the Vintage Collection is made of full-grain distressed Colombian leather in rich espresso tones. Finished seams, corner patches, nail head detailing, and polished antique brass buckles and rings create elegance with attitude. Luxurious Kingfisher blue interiors add a distinctive and attractive contrast. Many of the Vintage Collection bags are designed with a compartment to perfectly fit the SOLO Wristlet, a matching wallet made of the same rich, supple leather. Several of the bags also feature the unique Ride Along Pocket(tm), an unzipping back pocket that allows the bag to slip over the handle of any rolling case for consolidated transport. For the mobile professional who wants to stand out with a distinctive, upscale style and a determined attitude, this is your collection.
The SOLO Vintage Collection currently offers five unique styles; Satchel, Bucket Tote, Carry All, Slim Brief which will all be available summer 2007. www.solocases.com.