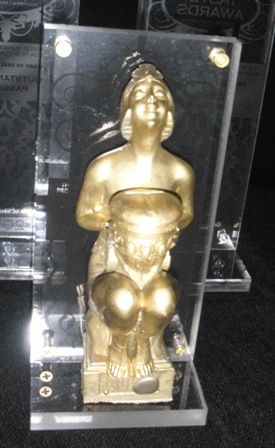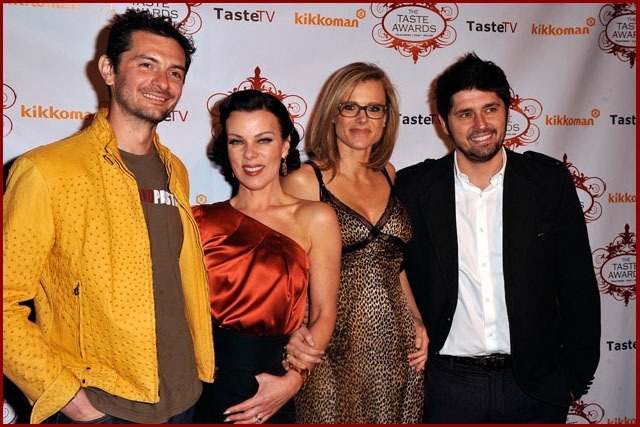 TASTE TV AWARD Winners Announce Best in Food and Fashion TV, Film & Web at Egyptian Theatre
Food, Fashion, TV, Radio and Web celebrities gathered on Thursday, January 12th at the Egyptian Theatre in Hollywood to celebrate the 3rd Annual TASTE AWARDS.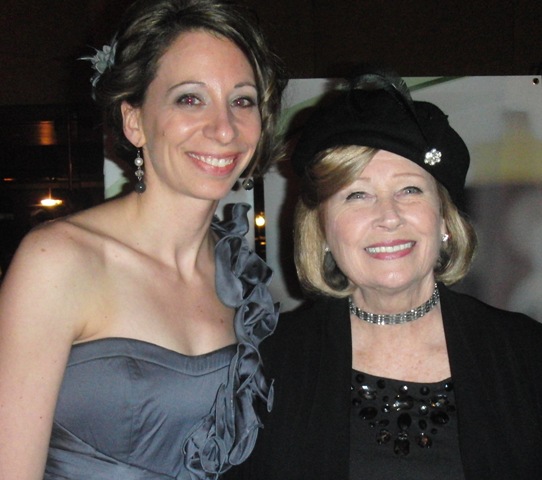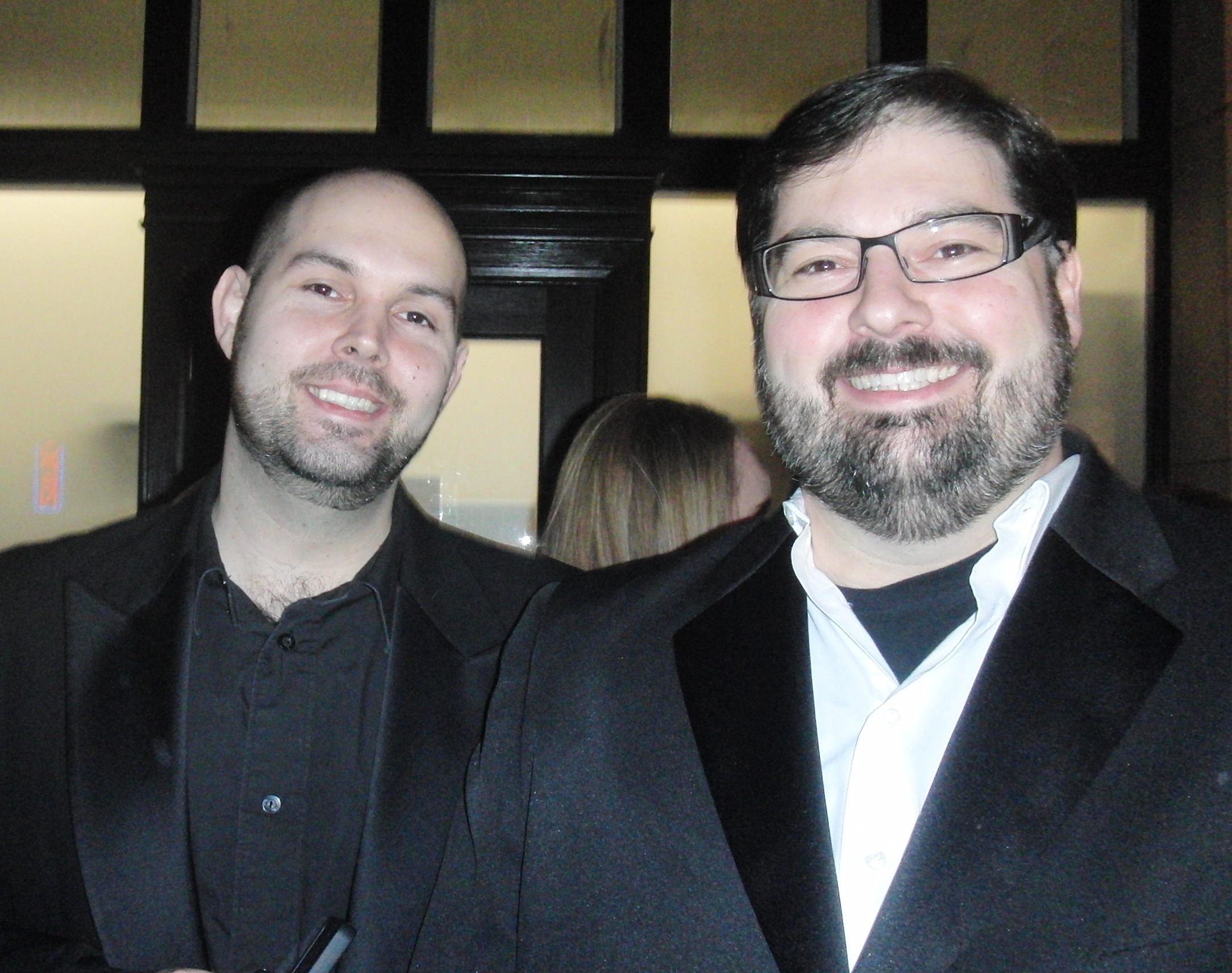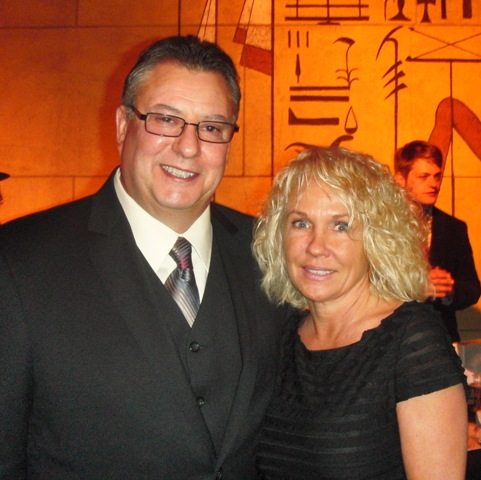 The event featured an exciting lineup of celebrity presenters including the Food Network's Carrie McCully, Tanya Holland, Manouschka Guerrier, and Candice Kumai, Bravo TV's Fabio Viviani, Nyesha Arrington, and Danielle Keene, Public Television's Joanne Weir and Nathan Lyon, ION TV's Michelle Harris, food broadcast gurus Bobby Bognar, Zuzy Martin Lynch, and Susan Irby, plus food and drink humorists Zane Lamprey and Jolene Sugarbaker.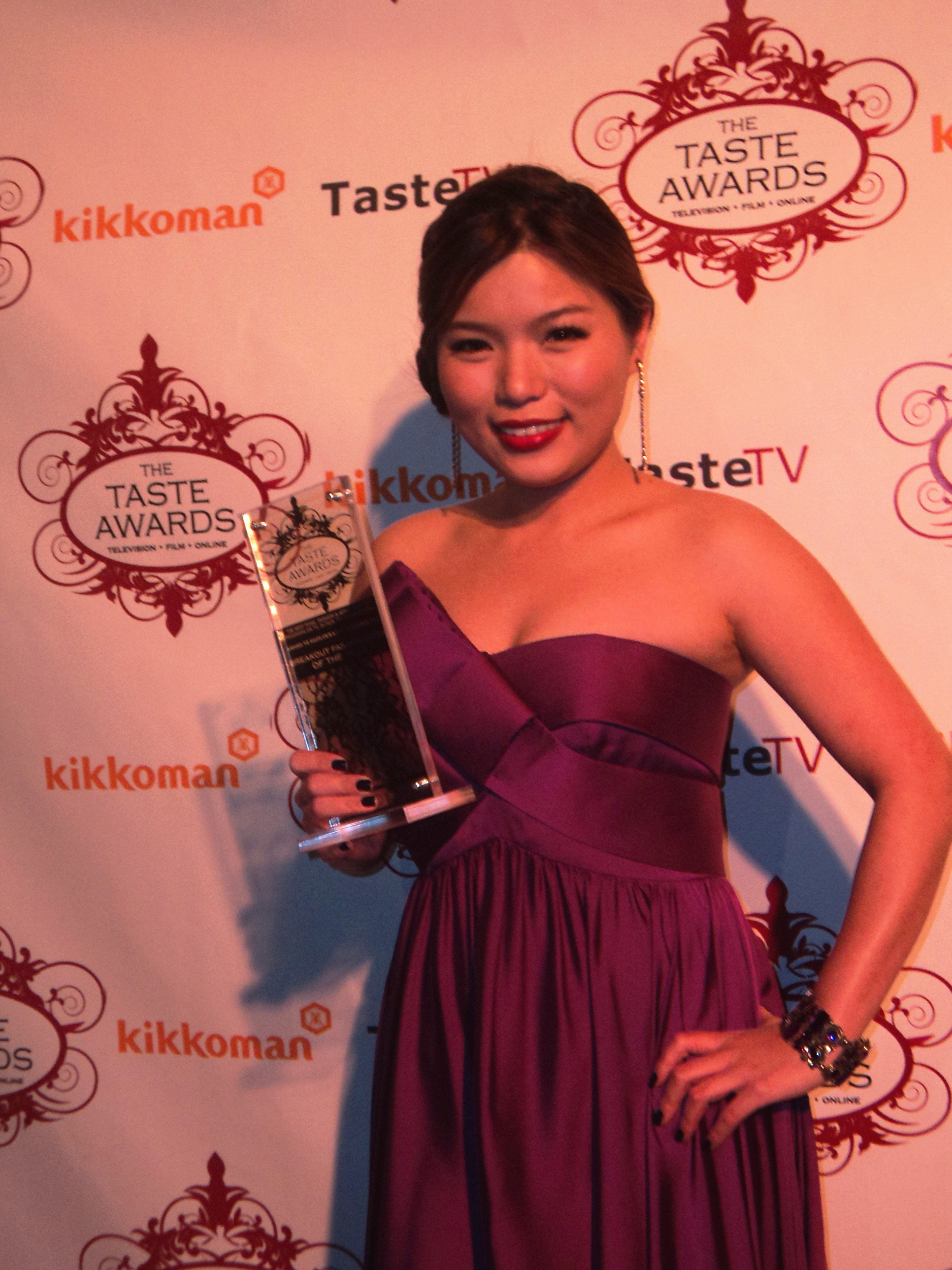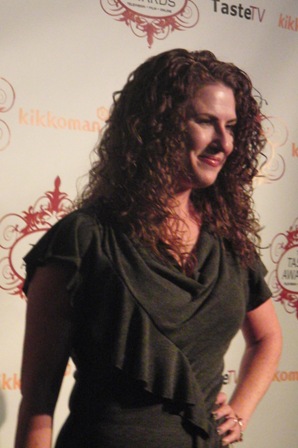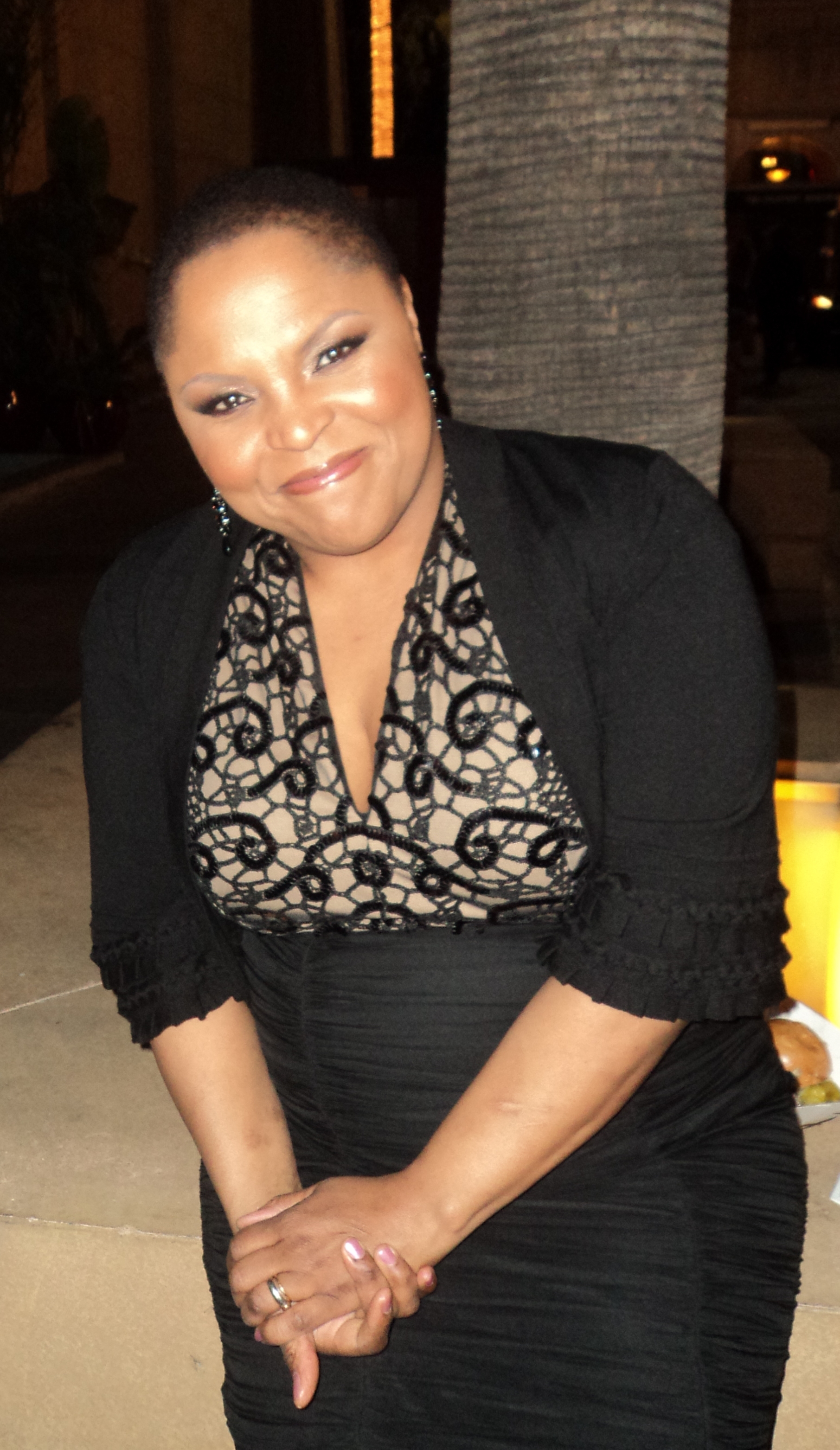 Special Achievement Honoree Awards presented during the evening went to Kung Fu Panda 2 (The Seiji Horibuchi Award for Outstanding Animation) and Debi Mazar (Outstanding Passion).  Mad Fashion (Bravo), Kaitlyn's Beauty Journal (KTSF), and Nail Files (TV Guide) were given the Breakout Fashionistas of the Year Award, and Cuisine Culture (Public Television), Ludo Bites America (Sundance Channel), and Restaurant Impossible (Food Network) were given the Kikkoman Award for Breakout Foodies of the Year.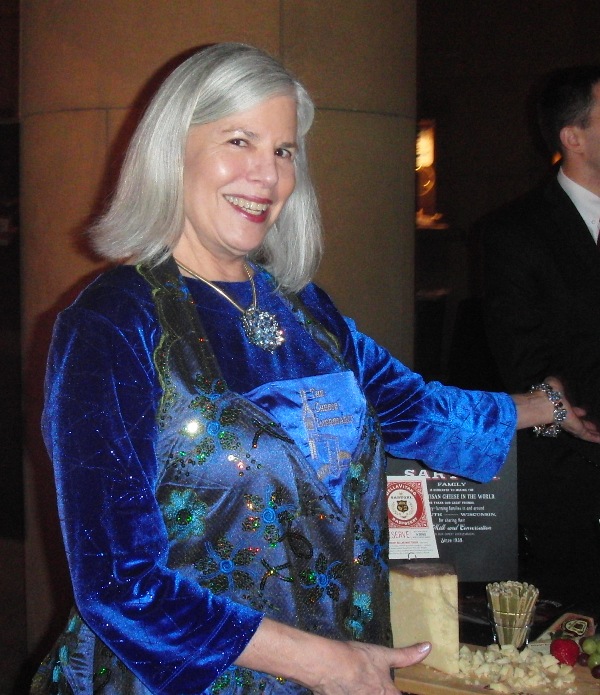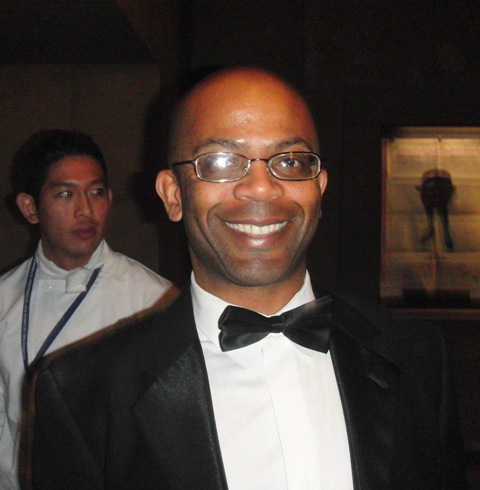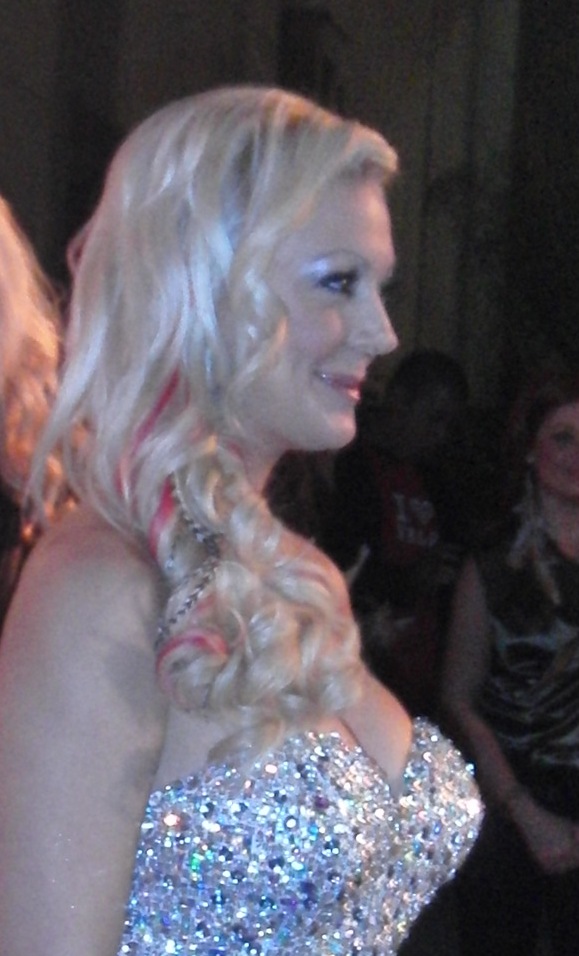 Among the evening's Award Winners were television programs such as the Travel Channel's "No Reservations" for Best Food Program and for Best Food Travel Series, Zane Lamprey's HDNet series "Drinking Made Easy" for Best Drink or Beverage Program, Cooking Channel's "Originals with Emeril" for Best New Series and "Extra Virgin" for Best Home Chef in a Series, Lifetime's "Project Runway" for Best Fashion or Design Program, Bravo's "Top Chef: Just Desserts" for Best Single Topic Series and "Top Chef" for the Kikkoman Award for Best Reality Series - Food or Drink, the Food Network's "Aarti Party" for Best Green or Organic Program, and ABC's "Jamie Oliver's Food Revolution" for Best Chef in a Series.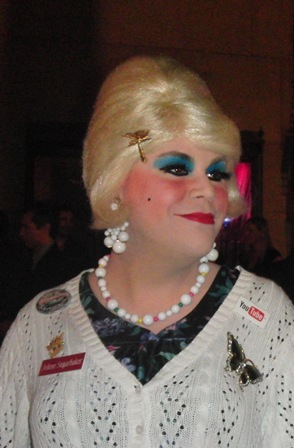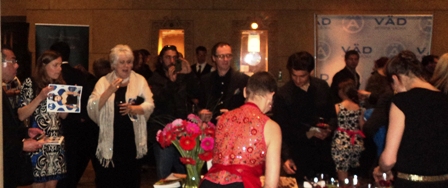 Public Television series "Check Please, Bay Area" picked up Best City or Regional Program, and "Mexico - One Plate at a Time" received the award for Best Ethnic Program.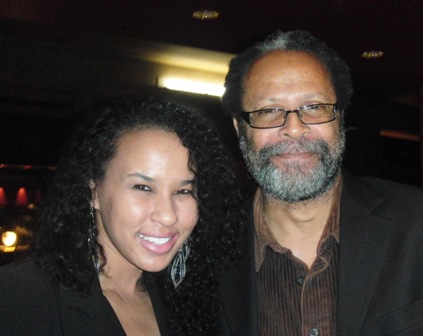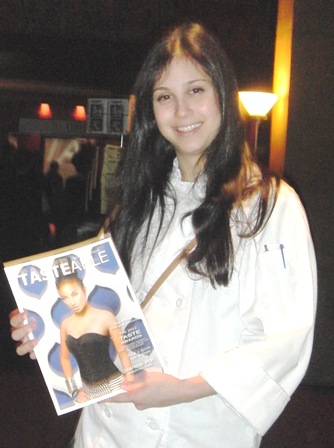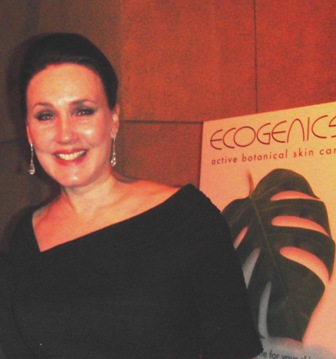 Web winners included "My Drunk Kitchen" for Best Comedy Series, "Without Borders" for Best Food Travel Program, "Style.com" for Best Fashion or Design Programs on the Web, "Average Betty" for the Best Critic or Review Series (on TV or Web), "Raising the Bar with Jamie Boudreau" for Best Drink or Beverage Program, and "Food Wishes", which was presented by Austin Lau of YouTube and which won the award for Best Food Program on the Web, along with a foodie trip to Estonia. "Bon Appetit" magazine won for Best Newspaper or Magazine Program.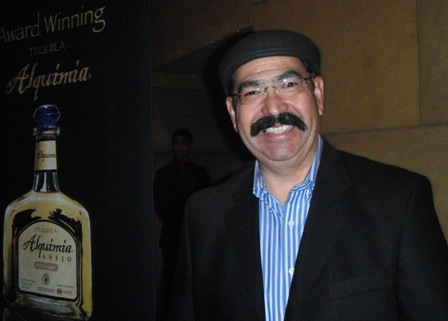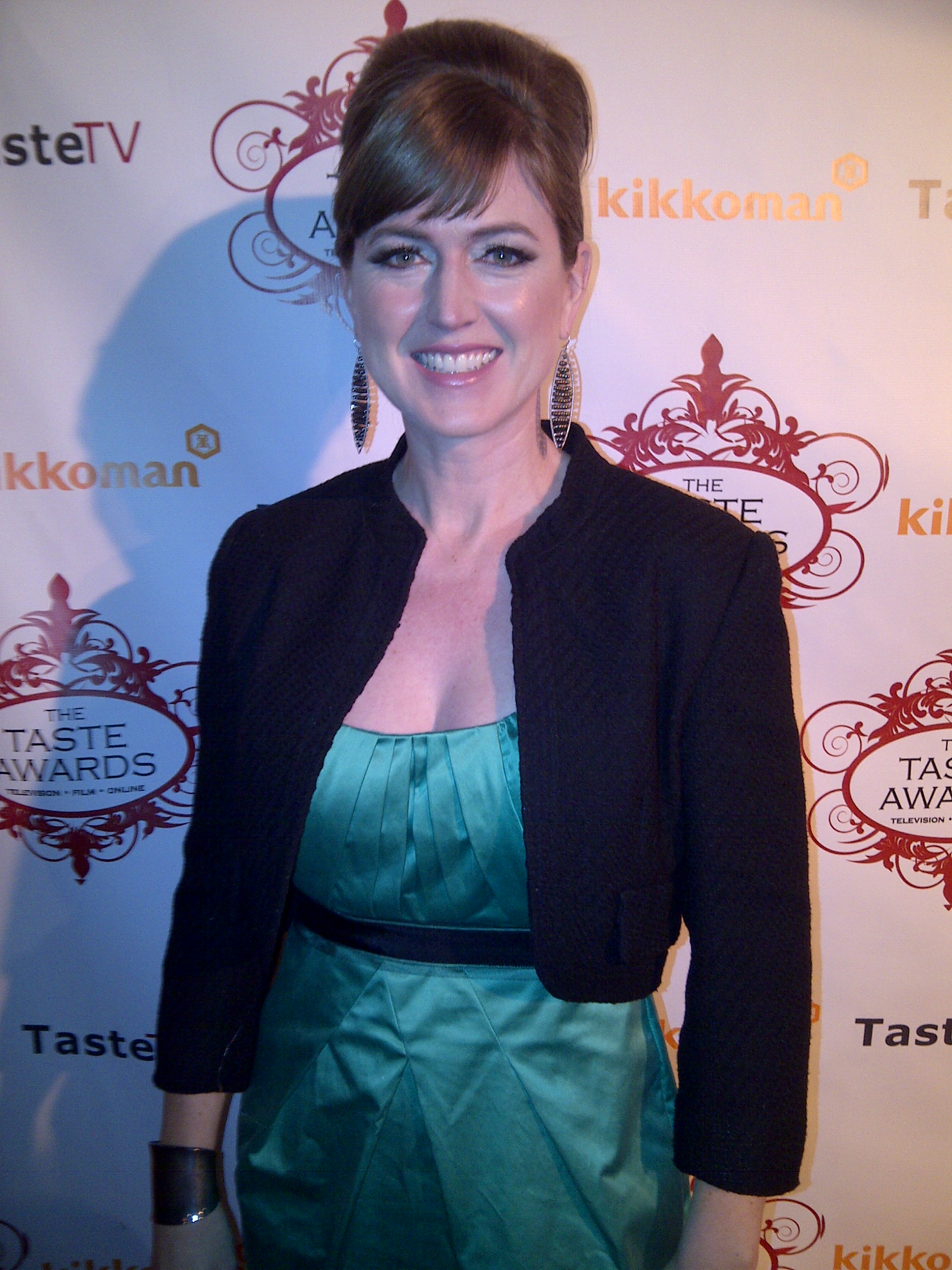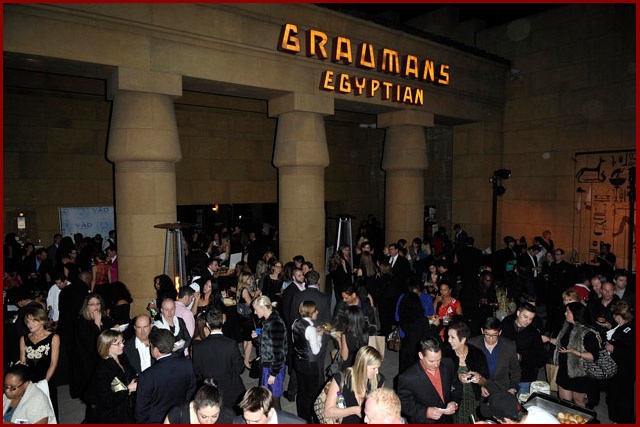 In the film category, "Magnum Ice Cream Original Short Film Series by Karl Lagerfeld" picked up the award for Best Film or Documentary, and in the new Radio category, "Good Food on KCRW" got the win, along with "Come Dine With Me" (BBC America) for Best International Program.
A full list of Award Winners, Honorees, and Nominees, plus event photos and coverage, can be seen on the site, www.TheTasteAwards.com.
Food and wine for the star-studded event was provided by purveyors such as CBS Foods, Sartori Cheese, Schiltz Farm's roast goose, The Estonian Consulate, Pure Dark chocolate, Mignon Chocolate, Peju Winery, Raymond Vineyards, R&B Cellars, thinkThin, Deep River Snacks, Food Should Taste Good, Mediterranean Snacks, Cinda's Toffee, Toffee Break, Toffee Talk, Tequila Alquimia, Qure Water, Shoop's, Fukuburger, Pink Taco, and VAD Vodka, along with contributions from sponsors and partners like Kikkoman, SummerJasmines, Ferrara Flames, Le Cordon Bleu College of Culinary Arts - Los Angeles, the Thompson Beverly Hills, Yelp, Eventbrite, Ecogenics, Jenuinely Pure, Sella All Natural Skincare, and PR Newswire. PR support came from Karen Marines of FAB PR.
The TASTE AWARDS are the premier awards show celebrating the year's best in Food, Fashion, and Home Lifestyle programs on Television, in Film, Online, and on Radio. For more information, go to www.TheTasteAwards.com.
---
From Bach to Ravel
Anne Akiko Myers Shares Her Violin Perfection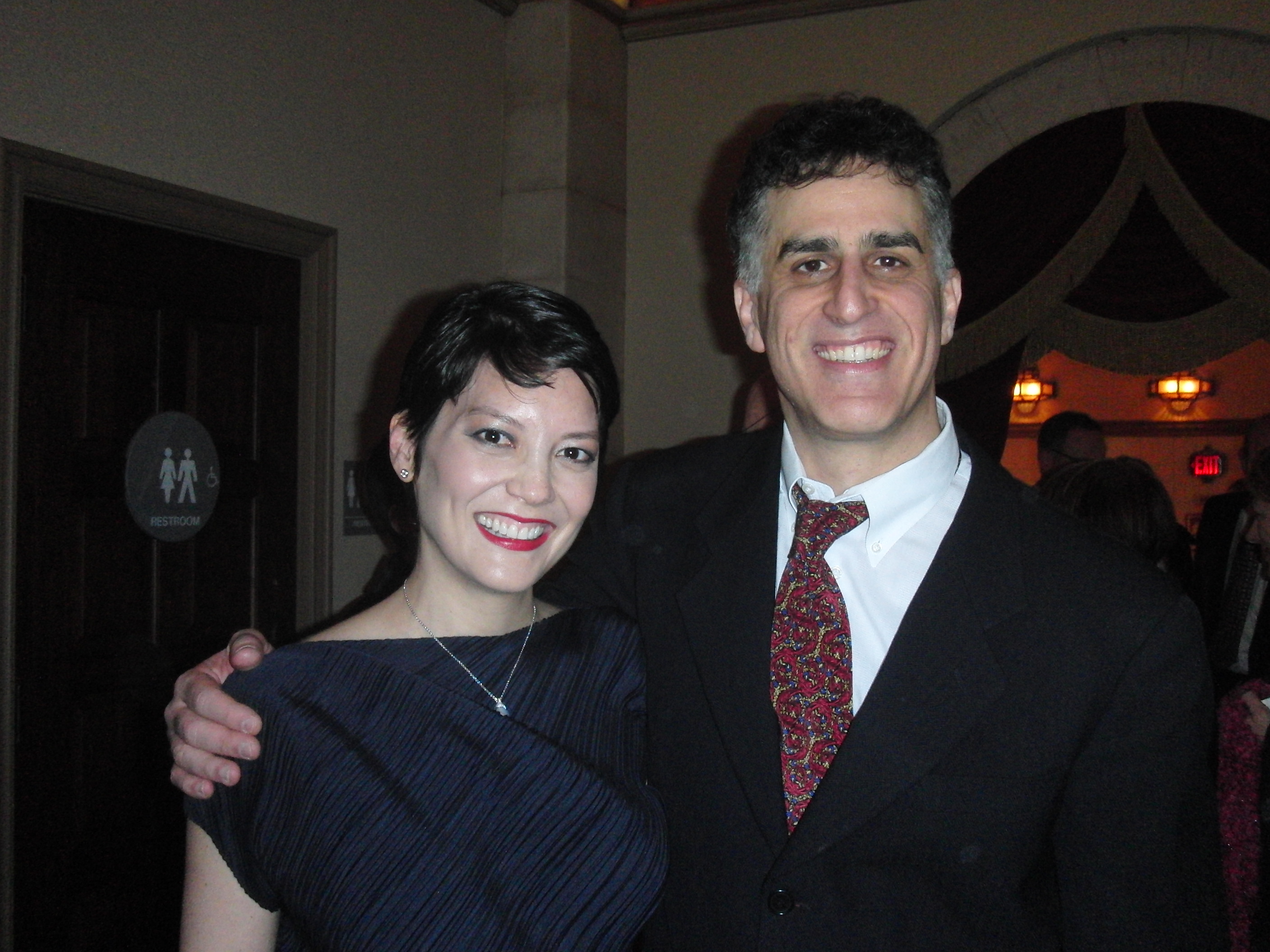 Violinist Anne Akiko Myers & Conductor Nir Kabaretti, photo by Bonnie Carroll
The Santa Barbara Symphony From Bach to Ravel included the outstanding artistic direction of Nir Kabaretti and included Bach: Brandenburg Concerto No. 3, Bloch: Concerto Grosso No. 1, Hayden: Symphony No. 83 "The Hen", Vaughan Williams: The Lark Ascending and Ravel: Tzigane. Ramon Araiza offered a delightful pre-concert "Music Behind the Music" talk on the concert.
Anne Akiko Myers is one of the world's premiere concert violinists, and her performance simply amazed the entire audience at the January 21 concert. It was one of those 'time stood still' experiences where you could have literally heard a pin drop as she demonstrated her brilliant controlled of her violin. The March 17 & 18 concert is Latin Passion, featuring guest conductor Carlos Miguel Prieto. For information visit: www.thesymphony.org.
---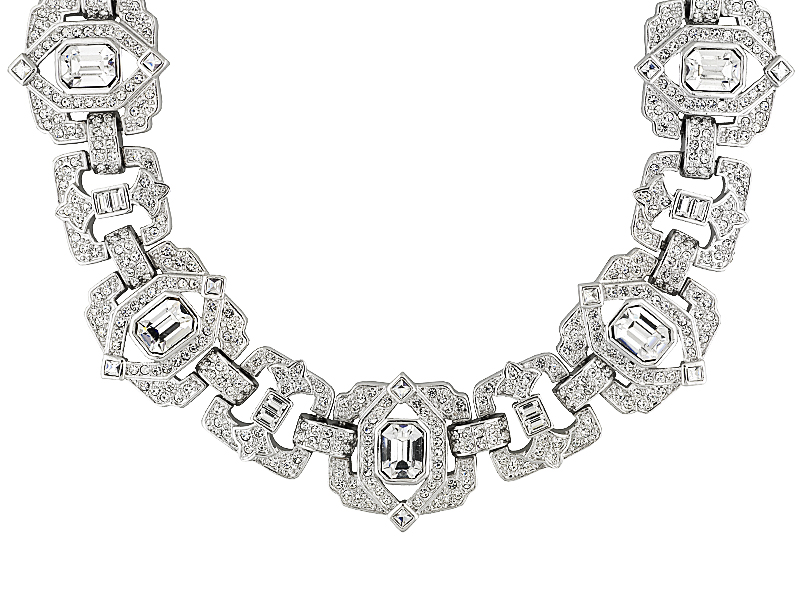 The Eyes of the World Turn to Titanic Museum Attraction and Jewelry Television®
As The 100th Year Anniversary of RMS Titanic's Maiden Voyage Approaches
New Titanic Jewelry Line Celebrates the amazing stories of the women of the RMS Titanic
 Historic romance, unprecedented drama, exquisite luxury and first-class treatment were all part of the RMS Titanic's maiden voyage 100 years ago in 1912. These are also the words being used to describe the brand new, exclusive Titanic Jewelry Collection debuting on Jewelry Television® through a new partnership between the two companies.
Beginning at 7 p.m. on Tuesday, Jan. 17, 2012, Titanic Museum Attraction and Jewelry Television will launch an exclusive line of high-quality jewelry, reminiscent of the kinds of pieces actually on the ship's maiden voyage 100 years ago.  Each of the 20 designs in the initial collection is named in honor of actual passengers aboard the Titanic, and are available only through Jewelry Television and JTV.com.  Jaynee, the Titanic Museum Attraction's First Class Maid, will host the hour-long show and share the fascinating true stories of the amazing women the jewelry collection honors.
"We know that the 100 Year Anniversary of the Titanic's maiden voyage is going to draw unprecedented world-wide attention this year," said Dan Chase, Vice President of Merchandising for Jewelry Television.
"This is a perfect partnership between the world's most respected Titanic museum attraction and one of the world's top jewelry retailers.  We are so excited to have this new, exclusive line of the Titanic Jewelry Collection available to our customers."
This is a must-see show on Jewelry Television for anyone who is fascinated by the story of the Titanic or the fashion of that era. For four magical days, the Titanic's elite passengers reveled in every modern luxury known at the time. Not only was it the most impressive ship of it's time – draped in every luxury imaginable – but so were its passengers.  The women of the Titanic planned for months, just to bring the right fashionable apparel aboard the luxurious ship.  Along with extensive outfit planning came the accessories – large hats, mink stoles, gloves and of course the jewelry.  Jewelry of that time was depictive of the Art Nouveau, Edwardian, and Victorian eras.  
The story of the RMS Titanic has remained a constant focus of interest around the world for the past century. With passengers ranging from some of the most well-known and wealthiest celebrities and business leaders of the time to everyday working class men and women who invested their life savings for a third-class ticket, people from all walks of life were thrown side-by-side into one of history's most dramatic events. The events of that voyage brought about amazing acts of heroism and self-sacrifice that still mesmerize people today.
Each item in the collection is inspired by an actual Titanic passenger.  Examples include "Dorothy Gibson's American Beauty Rose", "Madeleine Astor's Edwardian Princess Collection", and "Lucy, Lady Duff Gordon's Couture Cameo Collection". Viewers will hear the actual stories – some for the first time ever – of each woman who inspired the jewelry designs during the Jewelry Television broadcasts, which will also be available on JTV.com.
One Century Ago
This year is the most significant milestone since the RMS Titanic – the largest movable manmade object on the face of the planet at the time – set sail in 1912, and it is a story that continues to fascinate the entire world.  In April 2012, it will have been 100 years since the Titanic launched its maiden voyage and embarked with its iconic passengers on a journey of adventure and elegance. The launch of the new Titanic Jewelry Collection is just one more way we keep their stories alive by telling them to a new generation.
As the whole world remembers the world's most famous luxury liner, Titanic Museum Attractions will continue to open the door to the past in it's one-of-a-kind way – letting "passengers" experience what it was like to walk the hallways, parlors, cabins and Grand Staircase of the Titanic while surrounded by more than 400 artifacts directly from the ship and its passengers.  As visitors touch a real iceberg, walk the Grand Staircase and third class hallways, reach their hands into 28-degree water, and try to stand on the sloping decks, they learn what it was like on the RMS Titanic by experiencing it first-hand.
Each and every day, Titanic Museum Attractions provides a gateway to 1912, where First Class Maids and a variety of Officers and crew members bring the stories of the fabled ship and its fascinating passengers to life by retelling their stories in vivid, dramatic detail.  The priceless artifacts throughout the museum shed additional light on the lives of those passengers and crew members when guests see the actual belongings of those on board and artifacts that sailed on Titanic's maiden voyage.
Since 1993, Knoxville, Tennessee-based Jewelry Television's mission has been to open the world of fine jewelry and gemstones to everyone. As the largest retailer of loose gemstones and one of the top four electronic jewelry retailers in the United States, Jewelry Television has the fine jewelry and gemstones buyers are searching for.
Anyone with access to a computer has access to Jewelry Television 24 hours a day, seven days a week. Visit the Airing Now page to view all the items in a show, new and featured items, view the turntables, or even watch the live broadcast. The Channel Finder will tell viewers where they can watch Jewelry Television in their area.
Shopping online with Jewelry Television is easy, fast and convenient and offers many different payment options. Take advantage of BillMeLater® , PayPal, or apply for the JTV Preferred Account private label credit card. Jewelry Television also accepts Visa, Mastercard, American Express and Discover, as well as debit cards backed by those companies.  Viewers can also visit www.TitanicAttraction.com for more information.
---

February is Museum Month in San Diego
40 Area Museums Offer Half-Price Admission
Throughout February 2012, San Diego visitors can get more bang for their buck and experience the region's rich cultural offerings at half-price during San Diego Museum Month. Guests can participate by picking up a free San Diego Museum Month Pass at any area Macy's location; with the pass, they can receive half-price admission for up to four guests per visit at 40 of San Diego's museums, cultural attractions and historical sites.
Visitors can take advantage of San Diego Museum Month at facilities located throughout the region, including:
The USS Midway Museum, Maritime Museum of San Diego and The New Children's Museum in downtown San Diego;
The Museum of Contemporary Art San Diego and Birch Aquarium at Scripps Institute of Oceanography in La Jolla;
LUX Art Institute and the San Diego Botanical Garden in Encinitas;
13 world-class facilities like the Mingei International Museum, the Museum of Photographic Arts, Reuben H. Fleet Science Center and San Diego Museum of Art in Balboa Park, which is often referred to as the "Smithsonian of the West."
For a complete list of participating museums, visit www.sandiegomuseumcouncil.org.
Visitors can pick up a San Diego Museum Month Pass, valid February 1-29, 2012, at any Macy's store in San Diego County or neighboring Temecula and El Centro. Locations and store hours can be found online at www.macys.com.
San Diego Museum Month was created in 1989 by the San Diego Museum Council to promote the region's museums, historical sites and cultural offerings.
Happiness is calling in San Diego. For more information on San Diego's offerings, including exciting vacation packages and valuable coupons for attractions, restaurants and more, visit the San Diego Convention & Visitors Bureau's Web site at www.sandiego.org or call 619-236-1212. In San Diego, visit the International Visitor Information Center, located at 1140 North Harbor Drive in downtown San Diego near the B Street Cruise Ship Terminal; the La Jolla Visitor Center, located at the corner of Herschel Avenue and Prospect Street in La Jolla, or the California Welcome Center, located at the Viejas Outlet Center in Alpine.
---
---