HEALTH MINDED   .   .   .
HOSPICE OF SANTA BARBARA
Honors Local Heroes at 8th Annual Event 

Heroes Recognized for COVID-19 Work  
On Wednesday, September 16th, Hospice of Santa Barbara (HSB) held their 8th Annual Heroes of Hospice (HOH) event online to honor local community heroes with international Keynote Speaker, Pico Iyer.  
Due to COVID-19, many events have been cancelled and postponed but HSB's yearly event went virtual with an hour-long online event.  Each year, HSB recognizes the outstanding organizations and individuals who play a key role in service to those in the Santa Barbara community and/or support the organization's mission of providing care to anyone experiencing the impact of a serious illness or grieving the death of a loved one. This year, awardees were honored for their work related to COVID-19.  
This year, HSB's Heroes of Hospice honored five individuals who have helped others in the community through the pandemic. This year's Heroes of Hospice award recipients are:  
 Philanthropy Award - Steve Ortiz, President & CEO - United Way of
Santa Barbara County  
Under the leadership of Steve Ortiz, United Way of Santa Barbara County (UWSBC) has been at the forefront of COVID-19 community support. In partnership with other community organizations, including the Santa Barbara Foundation and Hutton Parker Foundation, UWSBC set up the COVID-19 Joint Response Effort to assist individuals and families, as well as other nonprofits, financially impacted by COVID-19. They also collaborated with many community partners on an Emergency Child Care Initiative to provide child care to children of frontline and essential workers, as well as a Public Health Critical Needs Initiative to support isolation, quarantining, and contact tracing.  
Partnership Award - Liliana Encinas and Jose Fierros  
Critical COVID-19 messages reach many in our Spanish-speaking community because of these two local heroes. Liliana and Jose share the most current information and resources regarding the pandemic—health, financial, food insecurity, and mental wellness—once or twice a day on their radio show. Their efforts have supported the safety, well-being, and health of many and have likely saved lives.  
 Volunteer Award – Daniel Goldberg Founder of Zoomers to Boomers
COVID-19 is much more dangerous to older people and those who have underlying health conditions, which forces many to remain isolated in their homes without access to groceries. In response, Zoomers to Boomers has assembled a team of young volunteers from Generation Z (born 1995-2015) to deliver groceries to their neighbors who are elderly or immunocompromised across Santa Barbara, the U.S. and even the world.  
 Medical Award - Dr. Lynn Fitzgibbons
Since the start of the COVID-19 pandemic, infectious disease physician Dr. Fitzgibbons has played a critical role as a member of the COVID Incident Command Center, working with physicians and administrative leadership to ensure that systems are as good as they can be. She is involved in making sure that medical staff are protected while providing outstanding care to patients. She has also collaborated with research projects at UCSB, including a focus on forecasting COVID-19 models.  
Also this year, the live virtual HOH event featured world-renowned novelist, travel writer, and four-time TED Talk speaker, Pico Iyer, who gave the live keynote address "The Open Door." Iyer talked about what opportunities might lie hidden within this season of sadness. What might we learn from a time of uncertainty, and how can we reorient lives that may have spun out of control? How can loss sometimes lead to liberation and challenge remind us of what truly sustains us?  
Drawing on 46 years of talks with the XIVth Dalai Lama, 32 years of living in Japan and more than half a century of visiting Santa Barbara, Iyer offered concrete tips for refreshing our habits in the light of lockdown and advancing joyfully through a world of sorrows. He also answered questions live during the program.  
 "We are proud to have such an acclaimed speaker while keeping our tradition of honoring local Heroes to express our gratitude, on behalf of our community, for what they have done for all of us—particularly during these difficult past months," said David Selberg, CEO of Hospice of Santa Barbara. "Our Heroes and speaker deserve recognition for being a huge positive force in many people's lives during this time."  
Hospice of Santa Barbara's virtual Heroes of Hospice was held online, September 16th at 6 p.m. PST. The event was free.
Hospice of Santa Barbara  
Hospice of Santa Barbara provides professional counseling, support groups, and patient care services free of charge to individuals and families who are grieving the death of a loved one or experiencing the impact of a life-threatening illness. Hospice of Santa Barbara also provides counseling in our offices and on fifteen local junior and high school campuses to children and teens who are grieving the loss of a loved one. For more information about Hospice of Santa Barbara, including volunteer opportunities, call (805) 563-8820 or visit www.hospiceofsantabarbara.org.  
____________________________________________________________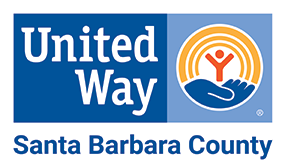 United Way of Santa Barbara County Will Distribute
$2.6 Million of CARES Act Funding

The Coronavirus Aid, Relief and Economic Security Act (CARES Act) Economic Stimulus Bill Makes Available New Funding for COVID-19 Response Efforts
  In partnership with the County of Santa Barbara, the City of Santa Barbara, and the City of Goleta, United Way of Santa Barbara County is offering rental assistance and other disaster response grants to eligible individuals and families. The funds were through federal grants received from the Coronavirus Aid, Relief, and Economic Security Act (CARES Act).
In total, $2.6 million has been awarded to United Way to manage and provide emergency rental assistance grants and other disaster response funding to our county's most vulnerable individuals and families.
"The pandemic has highlighted the precarious financial situation and extreme stress many County residents are experiencing," said Steve Ortiz, President & CEO of United Way. "Every day we hear from local individuals who have lost work and cannot afford rent, food, medicines, or other necessary bills due to the current health crisis. Thanks to our partners, the County of Santa Barbara, the City of Santa Barbara, and the City of Goleta, many of these individuals can now meet these basic needs."
Eligible applicants for these grants must meet specific requirements. New funding opportunities include:
The County of Santa Barbara Rental Assistance
$2,000,000 will provide rental assistance for income-qualified individuals living in unincorporated parts of Santa Barbara County. To apply, visit: https://www.unitedwaysb.org/rental-assistance
 County of Santa Barbara Disaster Assistance
$200,000 will provide grants to support the safe isolation of individuals who have tested positive for COVID-19 The Public Health Department will directly refer individuals who have tested positive to UWSBC.
 City of Santa Barbara Rental Assistance
$352,965 has been awarded to provide rental assistance for individuals living in City of Santa Barbara. Due to high demand, these funds have been fully allocated; however, City of Santa Barbara residents in need may be eligible for funding through the COVID-19 Joint Response Effort. To apply, visit www.unitedwaysb.org/covid-19-response-grants.

City of Goleta Emergency Grants
$42,676 will provide emergency financial assistance for income-qualified senior citizens living in City of Goleta. To apply, visit: www.unitedwaysb.org/covid-19-response-grants
Through the COVID-19 Joint Response Effort for Santa Barbara County, United Way, Santa Barbara Foundation, and Hutton Parker Foundation have been partnering since March 2020 to address local community needs resulting from the COVID-19 pandemic. The COVID-19 Joint Response Effort has already provided COVID-19 related assistance grants totaling more than $4 million to 2,000 individuals and 127 non-profit organizations.
To learn more about United Way's COVID-19 response activities, visit: www.unitedwaysb.org/covid19.
About United Way of Santa Barbara County
United Way of Santa Barbara County (UWSBC) has the unique and positive vision that "in our community, everyone has a hopeful future." Since 1923, UWSBC has served Santa Barbara County community through funding, volunteer development, and by utilizing its own unique initiatives that involve dozens of local nonprofit and public sector agencies. UWSBC's local community driven Power of Partnership™ priorities help children, families and seniors with a focus on Education, Income and Health. To learn more, please visit unitedwaysb.org.
Due to a shortage of FLU Vaccine it is has been recommeded seniors go early to get their FLU Shots.
___________________________________________________________________
Update for State-Run 
COVID-19 
State Calif Testing Availability Opens
to Entire Community
Over the past four months, the state-run COVID-19 testing sites' utilization has fluctuated based on the need of the community. These testing sites have seen lower utilization rates over the past few weeks which has left sites with open availability for testing. While we continue to emphasize the importance of those in higher risk environments receiving testing, the Santa Barbara County Public Health Department (PHD) is now encouraging all community members to be tested.
The importance of getting tested for COVID-19 has never been greater. The positivity rate and case rate, two of the most vital measures in determining our County's allowance to move to the red tier, are dependent on having robust testing. When a county does not meet the State's standard for testing, it can be penalized with increased positivity rate and case rate. In an effort to achieve widespread testing, community members can in turn help Santa Barbara County protect the health and safety of our neighbors while fulfilling requirements to progress in reopening.
"We are again opening up the state-run testing sites for all community members. Testing turnaround times have greatly improved thanks to state and local efforts and we are now seeing an average turnaround time for results of under 72 hours" shared Van Do-Reynoso, Public Health Director. "Detecting COVID-19 remains crucial to stopping the spread of this virus and one of the best tools we have to do just that is testing." 
State-run testing sites are located in Santa Maria, Buellton, and Goleta. Appointments can be made by visiting 
https://lhi.care/covidtesting
or by calling 888-634-1123 for those with no internet access. Testing is by appointment only.  
___________________________________________________________________
The Finest in Independent Living
Without the hassles of mundane chores, you're free to enjoy the things you really want to do. At Vista del Monte, you'll have time to engage in what's most meaningful to you: pick up a new skill or hobby, travel, discover an interesting sport, or make more time to socialize. Whatever it is, we can help. With our Independent Living services, we take care of all the practical tasks, including transportation, housekeeping, and maintenance. Our culinary staff prepares delicious meals, handles all the day-to-day chores, and your wellbeing needs are attended to—all in one place. For information visit: www.vistadelmonte.org. Vista Del Monte – Santa Barbara, California – 805-687-0793

- - -
---