Vitamin Shoppe Offers Celsius,
Earth's First Calorie Burning Soda
Celsius Now Available in New York City Vitamin Shoppes
Vitamin Shoppe, one of the nation's leading vitamin and health supplement retailers, announced it will be offering Celsius, the earth's first calorie burning soda, in stores throughout New York City and the metro area and Southern California. People thirsty for a great tasting soft drink that is clinically proven to burn calories can now find Celsius in 5 delicious flavors including orange, lemon-lime, wild berry, cola and ginger ale. The announcement continues the national barrage of media coverage and consumer interest for Celsius, often referred to as the, "Next Generation in Soft Drinks."
"We believe Celsius is an ideal product for our customers who are always searching for products that provide real benefits and fit their healthier lifestyles," said Jeff Baitinger of Vitamin Shoppe. "The fact that Celsius tastes great and is refreshing only adds to the attraction for Vitamin Shoppe customers and we're happy to be able to offer Celsius to our customers throughout the metro area."
"What could be better than partnering with one of the most respected retailers in the health supplements business in two centers of the retail and consumer universe," said an excited Steve Haley, president of Elite FX, Inc., the maker of Celsius. "New York and California help set the trends for the country and the world when it comes to everything from fashion to health-conscious lifestyles. Vitamin Shoppe is an ideal marketplace for a product like Celsius because it's loaded with terrific ingredients like green tea with EGCG and ginger and it and has no sugar, no carbs, no high fructose corn syrup and no chemical preservatives. Celsius truly makes a great replacement beverage for full calorie soft drinks, energy drinks and coffees."
Timing for the Celsius launch at approximately 80 Vitamin Shoppe stores in the New York Metro area and in SoCal comes on the heels of a nationwide frenzy among consumers and media. Celsius earned the 2005 Best New Product Award from Beverage Industry Magazine having been selected from over 1400 beverages introduced last year. Celsius was the only beverage selected in the energy drink category.
Celsius has been clinically proven to burn calories, boost energy, and increase metabolism. Through its proprietary mix of natural ingredients, Celsius raises metabolism by an average of 12% over a 3 hour period. This extended rise in metabolism can result in burning up to additional 77 calories based on an individual's metabolism, resulting in a loss or "net-negative" calories. Celsius is a dietary supplement regulated by the FDA for food safety, quality manufacturing and product packaging claims.
Celsius truly represents the next logical step in the evolution of soft drinks. According to a study published last month by the Harvard School of Public Health in the American Journal of Clinical Nutrition, Americans' increased consumption of soda and other sugary soft drinks over the last four decades has greatly contributed to excessive weight gain. The researchers contend that an extra can of soda a day can add up to 15 pounds in a single year. With Celsius' "better for you," nutritional blend, it makes the perfect replacement beverage for those who enjoy soft drinks but want something more beneficial.
Each 12 ounce bottle retails for $1.99, comparable to most energy drinks. For more information and to review the clinical study, visit www.drinkcelsius.com. For samples, please contact sdoniger@bdcginc.com or call Shep Doniger at 561-637-5750.
---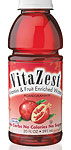 A HOT NEW DRINK
HITS THE MARKET FOR 2007
This delicious new drink is all the rage and can be found at area health outlets. For information visit: www.bicicletta.com.
---
EARTH TALK
From the Editors of E/The Environmental Magazine
Dear EarthTalk: What are the most environmentally friendly and highest mileage cars on the market today? Also, are the batteries in hybrid cars recyclable? -- Shiela Gosselin, via e-mail
According to the American Council for an Energy-Efficient Economy's (ACEEE) Green Book, an annual environmental rating of the best and worst cars, Honda and Toyota models led the pack as the world's "greenest" automobiles for 2006. Not surprisingly, top honors went to a hybrid gasoline-electric vehicle, Honda's Insight, which pairs an efficient electric motor with a gasoline engine to save gas and minimize emissions. Unfortunately, the Insight, launched in 1999, will soon be discontinued due to declining sales.

To determine a car's rankings, in addition to fuel efficiency ACEEE factors in the pollution generated by a given vehicle based on U.S. Environmental Protection Agency (EPA) emissions ratings. While the Insight does not have as clean an exhaust rating as Toyota's hybrid Prius, it has slightly better highway mileage (56 versus 51 miles per gallon), making it the overall winner. Other top green models on ACEEE's list include various versions of Honda's Civic (particularly its natural gas version) and Toyota's Corolla and Matrix. The Hyundai Accent, Kia Rio, Mazda 3, Chevrolet Cobalt and Saturn Ion also placed well.

Regarding batteries, hybrid advocates insist that the nickel-metal hydride batteries found in the Toyota Prius, Honda Insight and other hybrids contain far fewer pollutants than the lead-acid types present in traditional gas-powered cars. Furthermore, carmakers are keen to keep such batteries out of landfills, with Toyota even offering to buy back spent hybrid batteries for $200 so it can recycle them.

According to Toyota: "Every part of the battery, from the precious metals to the plastic, plates, steel case and the wiring, is recycled." Meanwhile, Bradley Berman of the website, HybridCars.com, reports that, "Honda collects the battery and transfers it to a preferred recycler to follow their prescribed process: disassembling and sorting the materials; shredding the plastics; recovering and processing the metal; and neutralizing the alkaline material before sending it to a landfill." Automakers are scrambling to create smaller, more efficient and less toxic batteries for hybrids and other vehicles, Berman reports.

Another option for green consumers is a diesel car that runs on biodiesel, a fuel derived from renewable crops (and which works seamlessly in most diesel engines). AutoWeek magazine reports that a biodiesel-powered Volkswagen Jetta TDI has the best overall fuel economy of any new car on the road today under "real-world driving conditions" (which include, among other things, traffic congestion, use of air conditioning and high speeds). In AutoWeek's test-drive comparison, the Jetta TDI achieved nearly 50 miles per gallon using B20 biodiesel (two parts vegetable oil, eight parts regular diesel), edging out even Toyota's Prius, which only scored 42 mpg using gasoline.

The EPA is revising its own testing procedures for the 2007 model year to try to get more in line with real world driving conditions. As a result, fuel economies displayed on window stickers will change. Some cars, especially smaller vehicles and hybrids, will lose as much as 12 percent in their ratings.

CONTACTS: ACEEE's Green Book Online, www.greenercars.com; AutoWeek Magazine's "Are We There Yet?"
www.autoweek.com/apps/pbcs.dll/article?AID=/20060424/FREE/60417021/1008; HybridCars.com, www.hybridcars.com.