RELAX THE BACK
Modern Technology Keeping you Comfortable
by Bonnie Carroll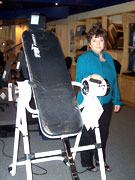 I recently wandered into a brand new Relax The Back store on Melrose Boulevard in West Hollywood, California, and I spent over an hour looking at the latest technological wonders created to provide help for people with bad backs. The world of healthy solutions for back problems are endless in this interesting venue, where owner Pam Hicks, and a welcoming staff of professionals provide helpful information and offer 'test rides' in custom office chairs, or assist you in experiencing the auto back support cushions, or taking a break in the amazing Zero Gravity chairs that are not only a beautiful design addition to any room, but give the user the ultimate in back comfort and relaxation by duplicating the weightless conditions of outer space.

According to Relax The Back President and CEO Richard W. Palfreyman, "We're here to help make your life more comfortable, bringing you round-the-clock pain prevention or relief, fitness, relaxation, and improving your general well being by offering you the latest technologically advanced products and the most thorough information possible."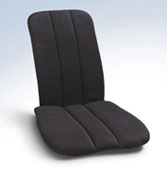 From back wedges, every kind of support pillow, hot and cold therapy treatments, to a unique Back-A-Traction, that counteracts the forces of gravity to decompress the spine; increasing energy, flexibility and circulation, you will encounter every possible solution to improve your back issues at the Relax The Back store. I love the portable car seat back support, which also comes in a light weight model that is perfect for those who wish to take it along for air travel comfort.

Tempur-Pedic, the pressure relieving Swedish mattress and pillow products, are also on display in the Relax The Back showroom. These doctor recommended beds, pillows and camping gear products are simply divine, and an amazing health aid for people who have serious back problems. They relieve pressure, enhance support and provide improved sleep for the user. The camping gear products are extremely practical for overnight camping trips, and fit neatly into weatherproof bags for easy transport. Bob Trussell, the founder and CEO of Tempur-Pedic International, Inc., was recently presented a plaque of recognition by NASA for Tempur-Pedic's exclusive space technology contributions.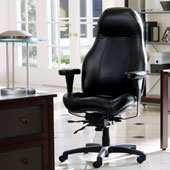 A variety of tools to help you maintain good back, neck and general health are on display at this innovative store, including books, CD's, medicine balls, and last but not least massage chairs that work on specific areas or the whole body. This is not only a fun way to spend an hour, it is highly educational. I had no idea how many new and advanced technology products have become available to insure the good health and longevity of the human skeletal system, and aid those suffering from ongoing back pain. So, if you have a nagging back or neck problem, or are inspired to take a step toward insuring better health for your own individual lifestyle, please run, don't walk to your nearest Relax The Back Store. The company has locations throughout the country. For one nearest you visit: www.RelaxTheBack.com.
---
FEBRUARY IS HEART MONTH
Naked Juice Introduces Two New Acai Juices To Their Antioxidant Line to Help Consumers Maintain a Heart Healthy Diet

Consumers are taking the fight against heart disease, the number one killer of adults in the United States (affecting one in five Americans), to the grocery store aisles. According to statistics from the National Marketing Institute, eight out of ten shoppers are looking to prevent some sort of health condition with their food purchases, and heart disease tops the list.
Among these disease-fighting food purchases, super-premium juices, such as Naked® Juice, have sky-rocketed in popularity. Why: because fruit juice is known to promote elasticity of the arteries, better blood flow and healthy cholesterol levels. Naked Juice is ready to provide consumers with heart healthy beverages with their introduction of Rainforest Acai, Pomegranate Acai and the reformulated Red Machine™.
The FDA and prominent institutions such as Harvard University have also promoted increased fruit and vegetable consumption for heart health related benefits. One study has shown that those who consumed eight or more servings of fruits and vegetables a day had a lower risk of heart disease compared to those who ate fewer than three servings.
Health experts recommend consuming a variety of fruits throughout the week, and Naked Juice is the perfect, convenient way to benefit from the best nutrition and flavor combinations available – including seven varieties that boast special good-for-the-heart benefits. Every 15.2 oz bottle of Naked Juice packs a pound of all-natural fruit (equating to over two servings) with no added sugar and no preservatives.