HEALTH MINDED  .  .  .
MEMORY LOSS
 Food & Beverage Tips to Keep you from Losing your Mind
by Bonnie Carroll
Use it or lose it should be every senior's motto. The more active your mind the longer you will maintain alertness and fend off dimentia. There was a recent story out that champage helps with keeping your mind in tact – don't know how accurate this is, but it sounded inviting.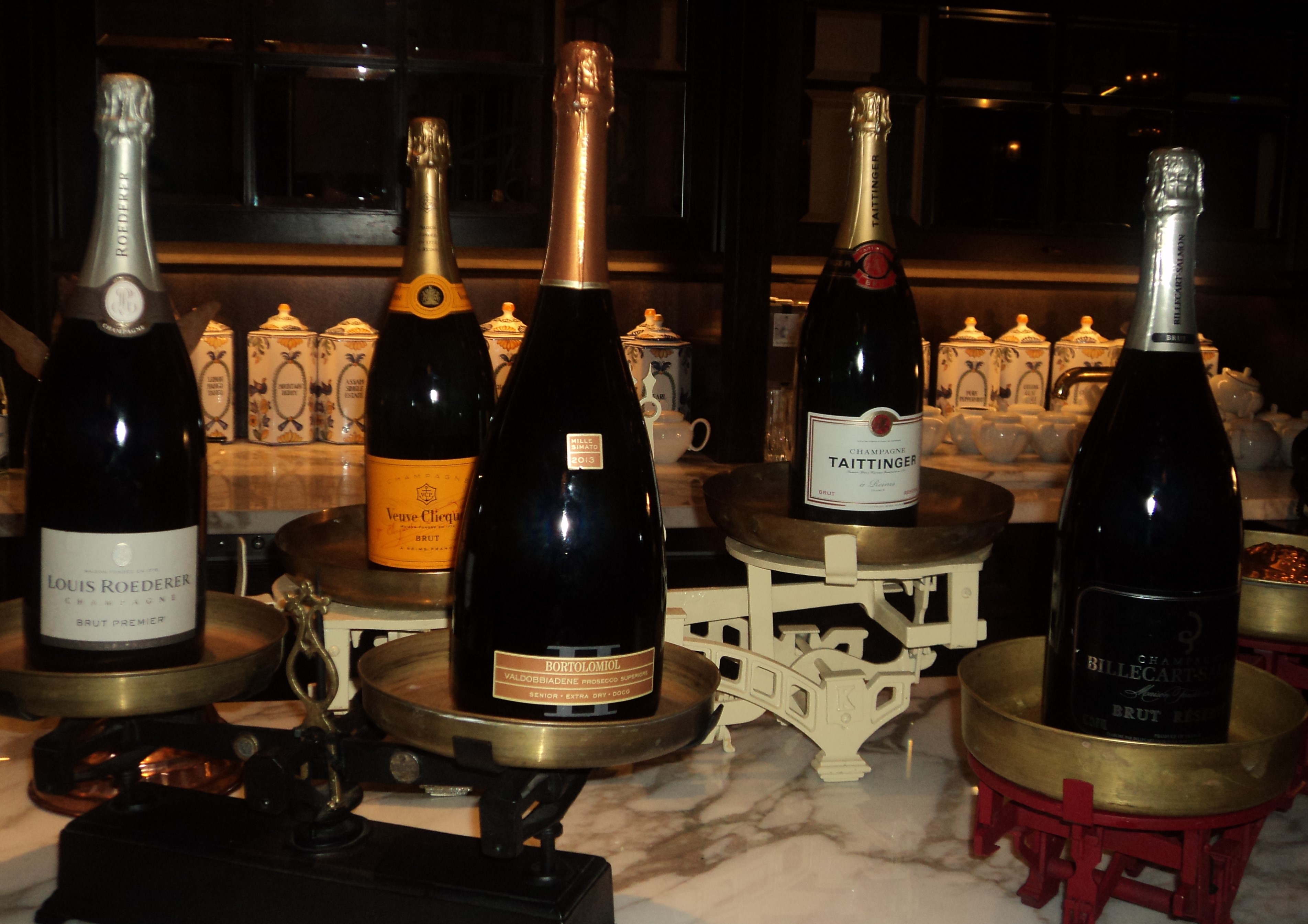 Below are foods that will help enhance your memory"
Fish
A study by researchers at Rush University Medical Center in Chicago found that people who ate fish at least once a week had a 10% slower decline in memory compared to people who didn't. It may not seem like much, but that the decline meant the frequent fish eaters had memory functions comparable to someone three years younger! If fish isn't your thing, try taking fish oil supplements.
Blueberries
A small study published last year in the Journal of Agricultural and Food Chemistry found that after 12 weeks of drinking about 2 ˝ cups of blueberry juice a day, older adults scored about 20% higher on a memory test than they had at the beginning of the study.
Green tea
Numerous studies suggest green tea slows down memory loss. That doesn't mean you have to guzzle green tea all day long. Experts say one or two cups a day are good enough.
Broccoli (and leafy greens)
In a 25-year Harvard Medical School study of more than 13,000 women, the women who consumed the most cruciferous and leafy green vegetables experienced slower rates of memory loss than those who consumed less. For a brain boost from cruciferous and leafy green veggies, try making broccoli, cauliflower, Brussels sprouts, cabbage, kale and spinach staples in your diet.
Alcohol/wine
Good news, beer lovers! In a 2009 study, participants who drank up to two glasses of wine per day had almost a 40% lower risk of developing dementia compared with non-drinkers. That doesn't mean the more, the better. The researchers looked at mild to moderate alcohol intake. So keep your daily consumption to either a can of beer, a 5-ounce glass of wine, or 1 ˝ ounces of hard liquor.
Eggs
Eggs contain "choline," a nutrient that is needed to make acetylcholine, the key brain chemical for memory. In a small study at Florida International Universities, people ages 50 to 80 were given a choline supplement every day for five weeks. At the end of the study, the participants reported about a 50% less incidence of memory lapses than before.
Beans
In a study by Dutch researchers, older adults who took folic acid supplements for three years had greater memory improvement than the participants who were given a placebo. Beans are a great source of folic acid (also called folate). Some other folate-rich foods include leafy vegetables, citrus fruits, whole grains, and folate-enriched cereals and breads.
Cinnamon
Tasting cinnamon or even just smelling its scent may boost memory and brain power, according to two studies performed at Wheeling Jesuit University. In the studies, people who smelled cinnamon or chewed a cinnamon-flavored gum had improved scores on memory tests.
___________________________________________________________________
Rejuvenate and Rediscover with New Offerings at Red Mountain Resort
~ Award-winning property adds six new personal discovery activities ~
Situated in the center of Southwestern Utah's magnificent red rock country, Red Mountain Resort offers rejuvenating experiences that set guests on a firm path towards meeting their wellness and fitness goals. These offerings take full advantage of the unique environment of Red Mountain Resort by incorporating indigenous practices that meld healing of mind, body and spirit and providing practical instruction that will serve guests long after they've left the resort. From an Informed Soul meditation session to a Sunrise Challenge Hike, the resort is excited to announce six new personal discovery offerings to its extensive activities roster.
Despacho Ceremony
With the guidance of a Shaman Spirit, guests create a prayer bundle using ancient Peruvian traditions that offer gratitude to the Earth Mother. This ceremony is ideal for celebrating a life, an anniversary or a milestone birthday. Group sessions are available. The one-hour ceremony costs $175 per person.
Guided Imagery
Using hypnotic guided imagery for positive change, Consulting Hypnotist Barbara Harrison leads guests to a calm and peaceful state of mind in order to reduce stress, release negativity and assist in changing lifestyle behaviors.  A take-home reinforcement MP3 recording is included. Guided Imagery is 75 minutes and costs $125 per person.
Informed Soul
Consulting Hypnotist Barbara Harrison guides guests into a deeply relaxed state where their soul's higher knowledge is accessible (also known as Past Life Regression). Informed Soul is best for individuals who have achieved previous success with Guided Imagery, Hypnosis or Meditation. Informed Soul is two hours and costs $200 per person.
Skype with an expert
Guests can continue on their path to wellness even after leaving the resort. Red Mountain Resort offers guests follow-up appointments with its wellness providers via Skype. Skype with an expert is 50 minutes and costs $60 per person.
Smart Phone Photography
This outdoor session will cover basic tips and tricks of phone photography by providing suggested apps and ideas to boost creativity and enhance results. Learn how to capture memorable occasions though breathtaking photos simply by using a smart phone. Smart Phone Photography is 90 minutes and costs $55 per person.
Sunrise Challenge Hike
This is a seasonal hike in which guests awake early to embark on a morning challenge hike with a Red Mountain Resort guide. Hikers will be led to the optimal vistas in Snow Canyon to view a desert sunrise.  This hike is paced at the resort's Challenge level and typically begins at dark or with just enough light to see the way.
About Red Mountain Resort:
Nestled in Southwestern Utah's red rock bluffs, Red Mountain Resort is a one-of-a-kind active destination retreat, inspiring guests to pursue health, wellness, balance and joy. With one of the country's most breathtaking natural settings as its backdrop, the resort features a comprehensive selection of fitness classes and programs, outdoor and hiking adventures, nutritious cuisine and personal discovery seminars. The award-winning Sagestone Spa & Salon provides an array of unique spa services. Red Mountain Resort is conveniently located 30 minutes from St. George Municipal Airport and two hours from Las Vegas McCarran International Airport, allowing visitors an easy commute. For reservations and information, call toll-free at 877.246.HIKE, or visit www.RedMountainResort.com.
___________________________________________________________________
Avoid Harmful Sun Rays with Tutublue's Sun-Protective Activewear This 4th of July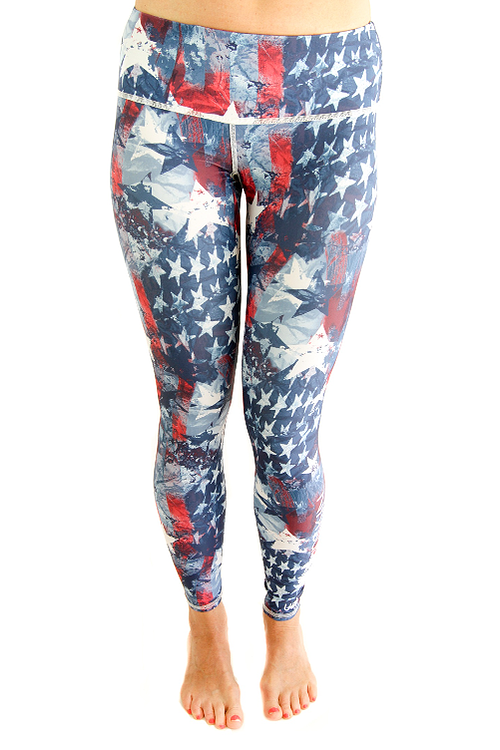 If plans to celebrate the 4th of July include boogie boarding or surfing the waves, or making sand castles with family on the beach, make sure to have tutublue in your beach bag! Protect your skin from the sun's damaging effects with tutublue, which comes in tons of stylish designs made with love in the U.S.A.
When it comes to beach suits, the competition is non-existent. As seen on Shark Tank, tutublue is activewear made with UPF50 fabric that can block 97% of the sun's harmful UV rays. The fashionable one-piece UPF50-fabric beach suit can be worn in the water and the sun. Perfect for aspiring swimmers, kitesurfers, surfers and more, tutublue is high-performance gear made for high-performance athletes.
tutublue looks like a wetsuit, but doesn't feel like one! The cut and construction support athletic activity while creating a nice silhouette for all shapes and sizes.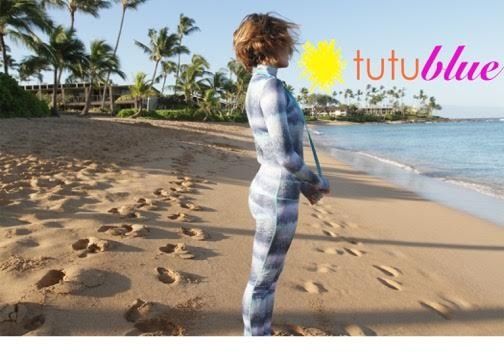 Other features include:
Ultra-thin, lightweight and feels great on your body

Strong and quick drying, keeping you cool

Unique fabric technology provides ultimate protection from the sun
With the 4th of July and Summer Olympics just around the corner, show off your U.S.A. spirit with tutublue's Freedom Long Suit and leggings! 
The tutublue collection features a full range of UPF50 activewear for women and girls. The one-piece Long Beach and the Short Beach suits come with a long cord for easy zip-up in a variety of colors and festive patterns and designs. Also available are tutublue leggings with the same fun patterns and proactive sun protection!
Previously diagnosed with melanoma, tutublue founder and outdoor enthusiast Sarah Buxton refused to give up her favorite activities in the sun and came up with the brilliant idea of tutublue. Ever since, her mission has been to help others practice sun safety and enjoy outdoor activities worry-free.
The tutublue collection is available at www.tutublue.com, Amazon and retailers Faena Hotel Miami Beach, Brawner Boards, Incidental Legend and Ross Highland Park.
For additional details, images, samples and/or an interview with Sarah, contact jeanette@chicexecs.com. 
More About tutublue 
tutublue is a UPF50 sun-protective activewear brand designed by Sarah Buxton. tutublue was born out of Sarah's love of sun, fitness, health and high fashion. Sarah's idea for tutublue came after a personal skin cancer scare and studying the damaging effects of the sun. Instead of hiding in the shade or relying on sunscreens, Sarah created the tutublue collection for just about any sport in the sun.
___________________________________________________________________
The Hotel at Oberlin
Setting Standards for Environmentally Sustainable Hotels
 The Hotel at Oberlin, one of the most innovative green hotels in the world, will have its soft opening today in Oberlin, Ohio, followed by the official opening in September 2016. Designed to be one of the most environmentally sustainable hotels to date, The Hotel at Oberlin is the first hotel in the nation to incorporate solar, geothermal, and radiant heating and cooling. Owned by Oberlin College, the groundbreaking 70-room boutique property is among a rarified short list of LEED Platinum hotels and is the only one owned by a college. 

The hotel's groundbreaking design incorporates elements from rural Ohio. Wood from a dismantled 19th century farmhouse has been integrated into the hotel's interior by local Mennonite carpenters, while some of the hotel's wooden furniture has been handcrafted locally by Amish carpenters.

A permanent three-part sculptural installation by Ohio-born artist Maya Lin (Vietnam Veterans Memorial) will be erected in the lobby and exterior in 2017. The installation is inspired by the local climate and landscape, the final part of Lin's "Ohio Trilogy." 

The Hotel at Oberlin was developed by SMART Hotels and is managed by The Olympia Companies, which both have strong track records in environmentally sound campus hospitality.
The property was designed by the Chicago-based architectural firm of SCB (Solomon, Cordwell, Buenz) and is one of only five hotels in the United States which qualify for the rare LEED Platinum certification from the U.S. Green Building Council.

The Hotel at Oberlin will anchor the Peter B. Lewis Gateway Center, the cornerstone of Oberlin's Green Arts District, an ongoing development conceived by the city and college to transform Oberlin into a model for environmentally aware economic development based on education and the arts.

Executive Chef Jim Barnhart, a native of surrounding Lorain County, will oversee the hotel's 1833 restaurant, aptly named after the year the college and the town were founded. The menu will feature locally-grown and locally-sourced fare. The hotel also includes a 6,500 square foot meeting and function space.

Oberlin, Ohio is located just 35 miles from Cleveland. Home to Oberlin College, one of the foremost liberal arts colleges in the United States, this bucolic college town has locally owned shops and cafes and the world-class Allen Memorial Art Museum.

Rates at The Hotel at Oberlin start at $119 per night. 

__________________________________________________________________
Barbara O'Dair Named Editor in Chief of Prevention
Rodale has named Barbara O'Dair editor in chief of Prevention. She joins the magazine from Reader's Digest, where she served as executive editor. Prior to her time at Reader's Digest, O'Dair served as More's executive editor. She previously worked as a senior editor Entertainment Weekly, deputy editor for Rolling Stone, and executive editor for Details and Harper's Bazaar.
---