HEALTH MINDED  .   .  .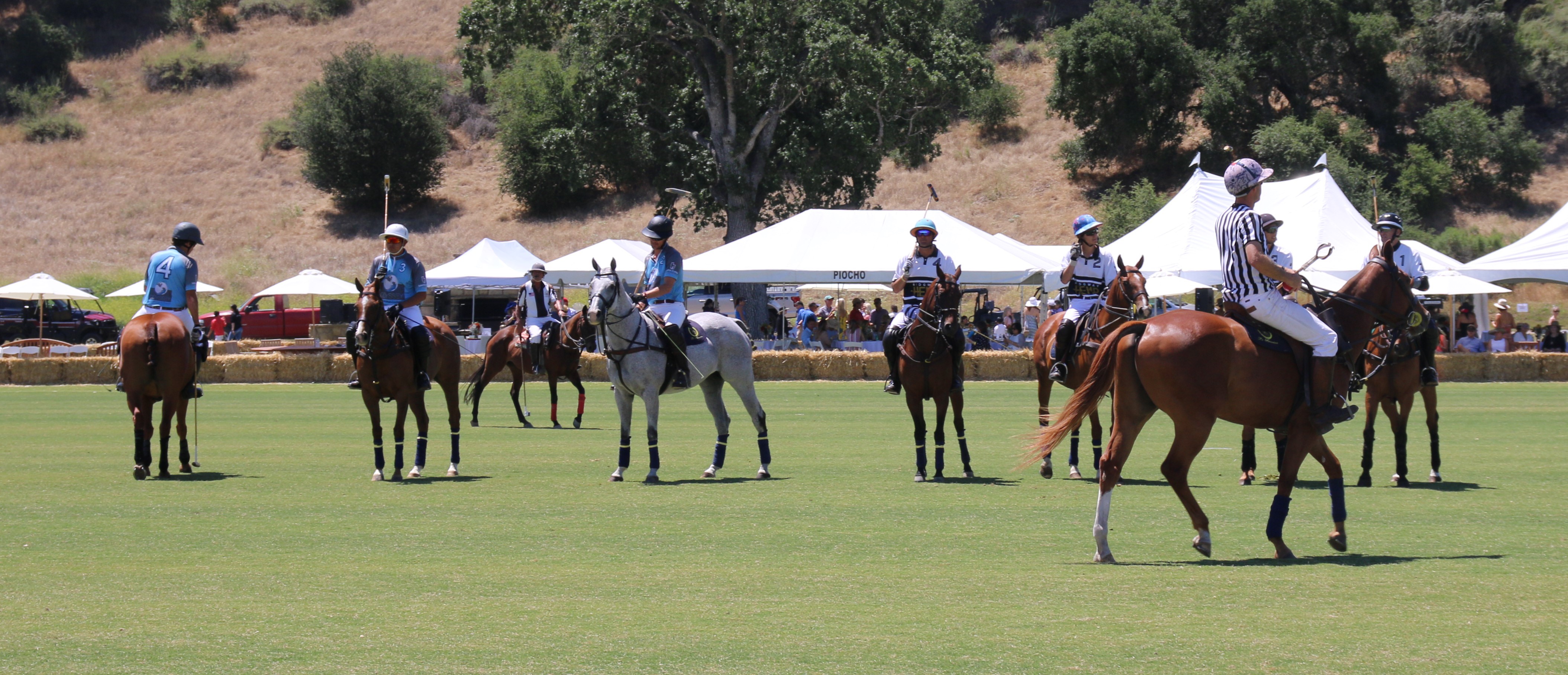 SYV CHARITY POLO CLASSIC BENEFITS PEOPLE HELPING PEOPLE by Bonnie Carroll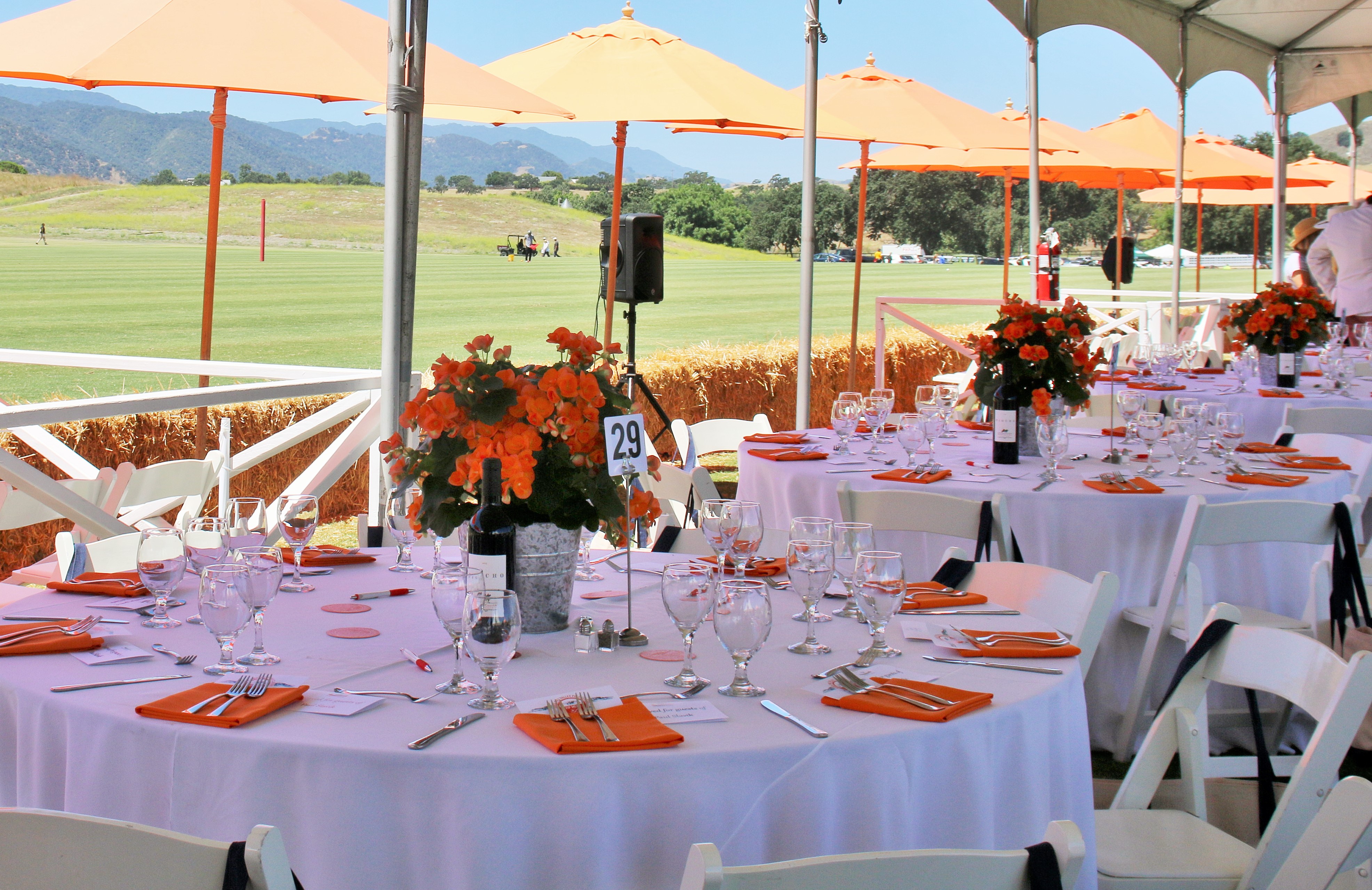 The PIOCHO Happy Canyon Ranch "where the two rivers meet and go to heaven" was the site of the 8th Santa Ynez Polo Classic in support of People Helping People in Santa Ynez Valley for a perfect day of charity and championship polo.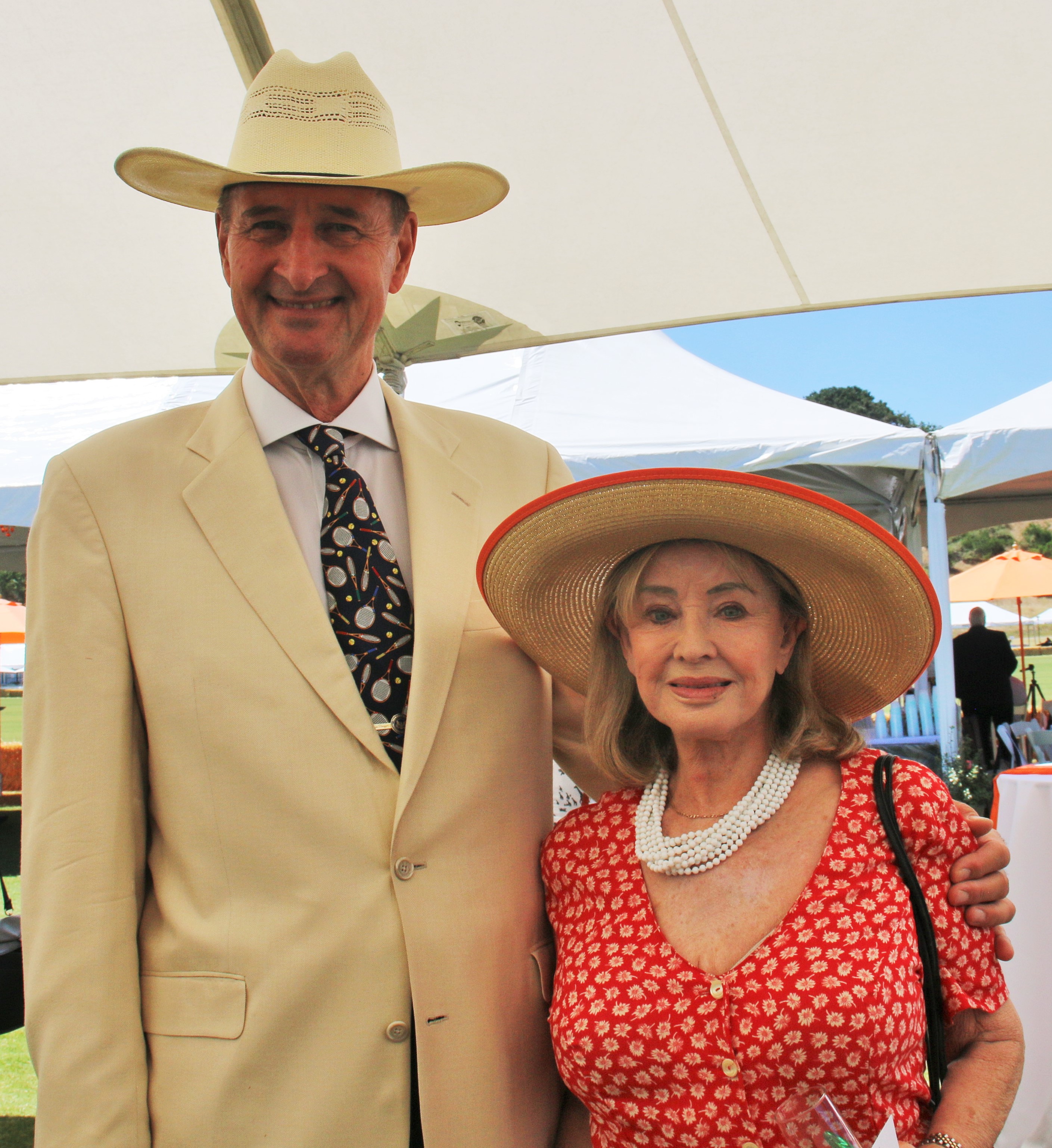 Luncheon Sponsor Lisa Smith Wengler & Morten Wengler
The event activities included a campaign reception with silent auction, SYV Women's Polo Championship, SYV Valley Championship, VIP & Wine Club Luncheon (sponsored by Lisa Smith Wengler), Parade of Players with Flag Presentation by the Sheriff's Mounted Unit, a National Anthem sung by guests and talented Elizabeth Pejsa Enderle, exciting Polo Classic Championship, fun Divot Stomp, hat contest and a Presentation of Awards finale.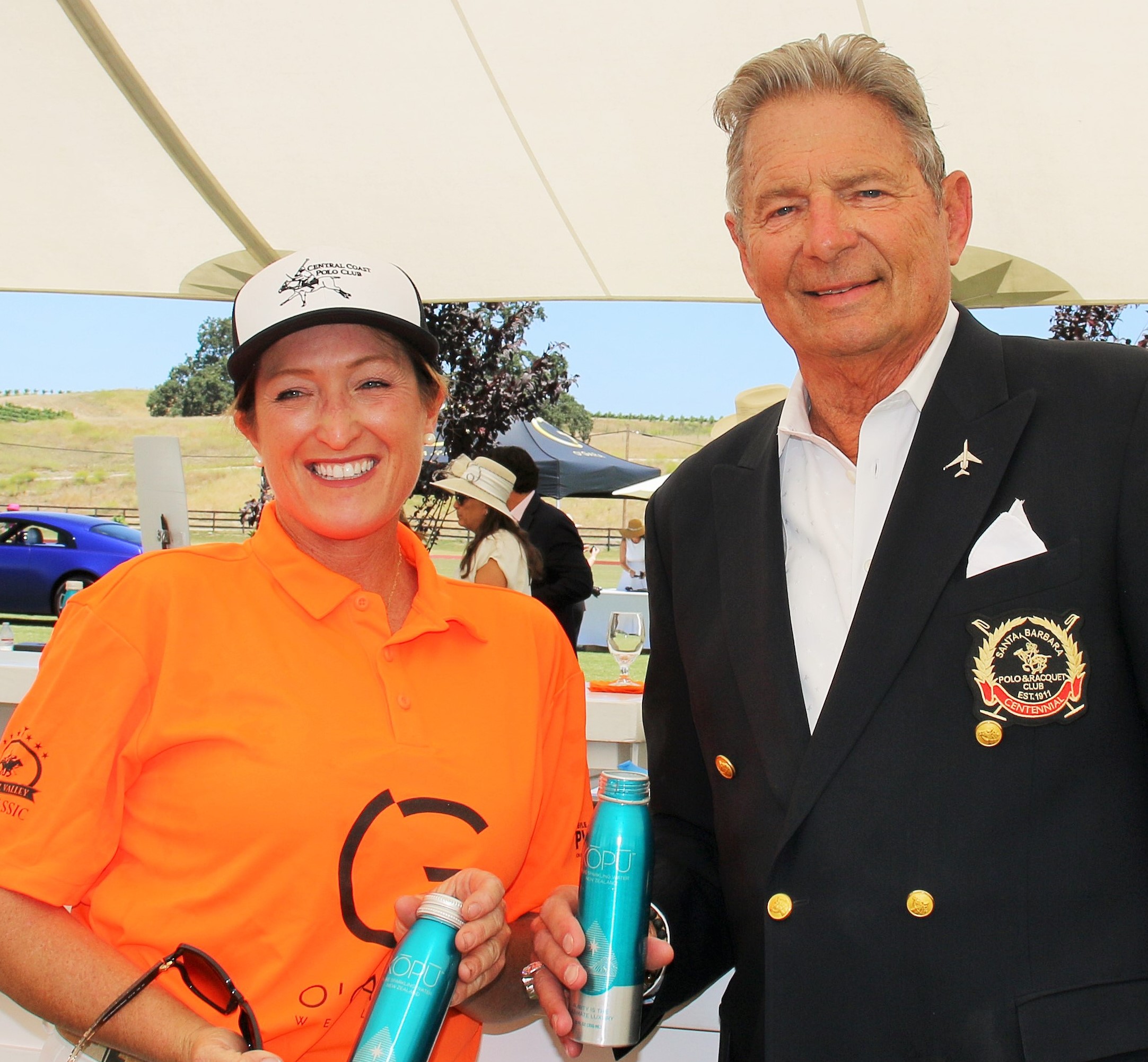 Charles Ward with O'Gara Westlake Team Member Megan Judge
SYV Polo Classic featured a bevy lady polo fans sporting gorgeous hats that were a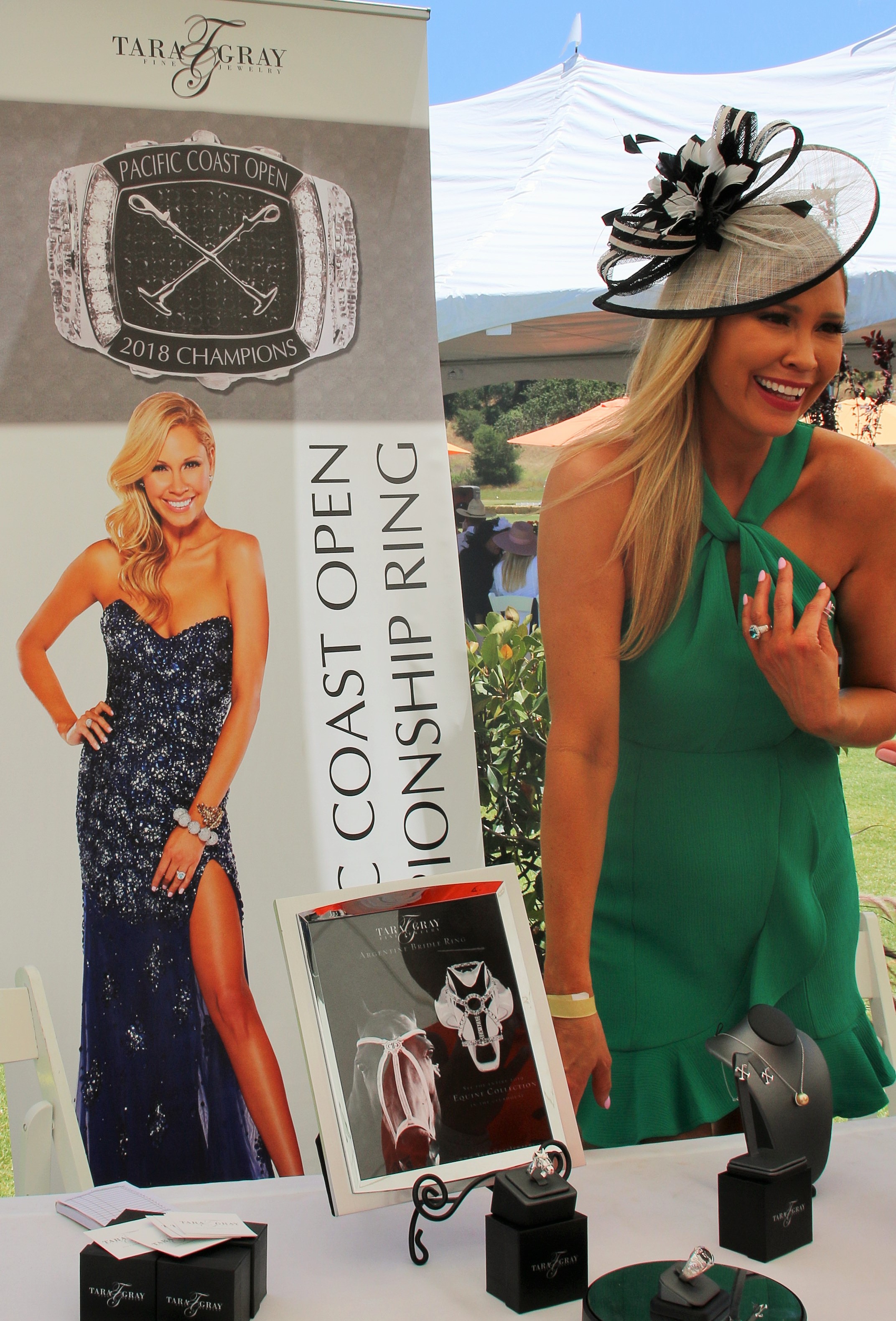 major attraction, as well as smart looking lady polo team players from O'Gara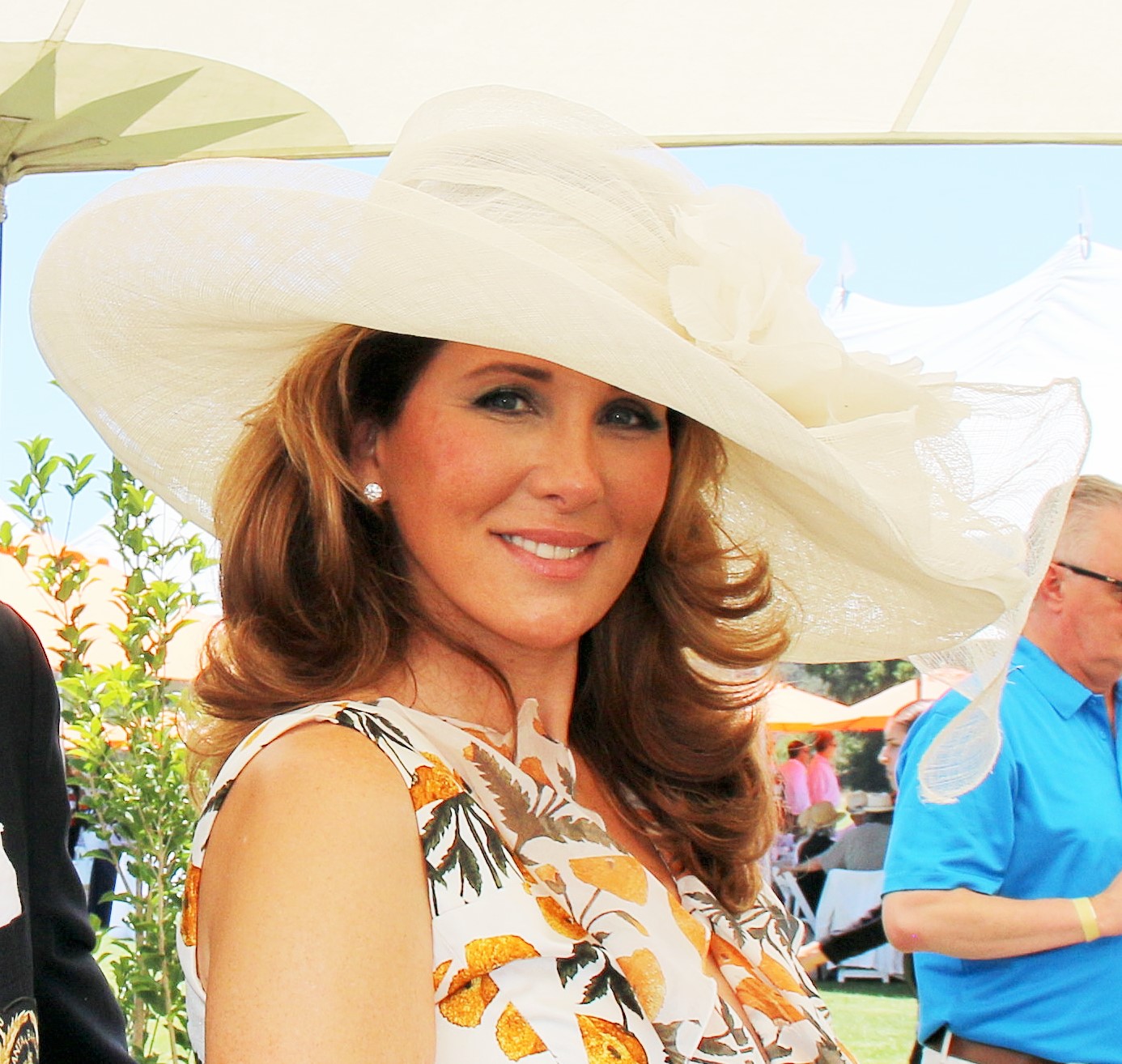 Westlake & Engel & Volkers Santa Ynez. The silent auction provided by generous sponsors showcased a collection of tasteful gift items including delicate jewelry by Tara Gray, exquisite gift baskets, trips and wine inspired packages on view in the Montecito Bank & Trust sponsored VIP Lounge where champagne, Happy Canyon Wine, passed hors oeuvres and exceptional Bloom Gin with flavorful tonic cocktails were savored.
The elegant VIP luncheon tents, filled with Windmill Nursery flowers and plants

,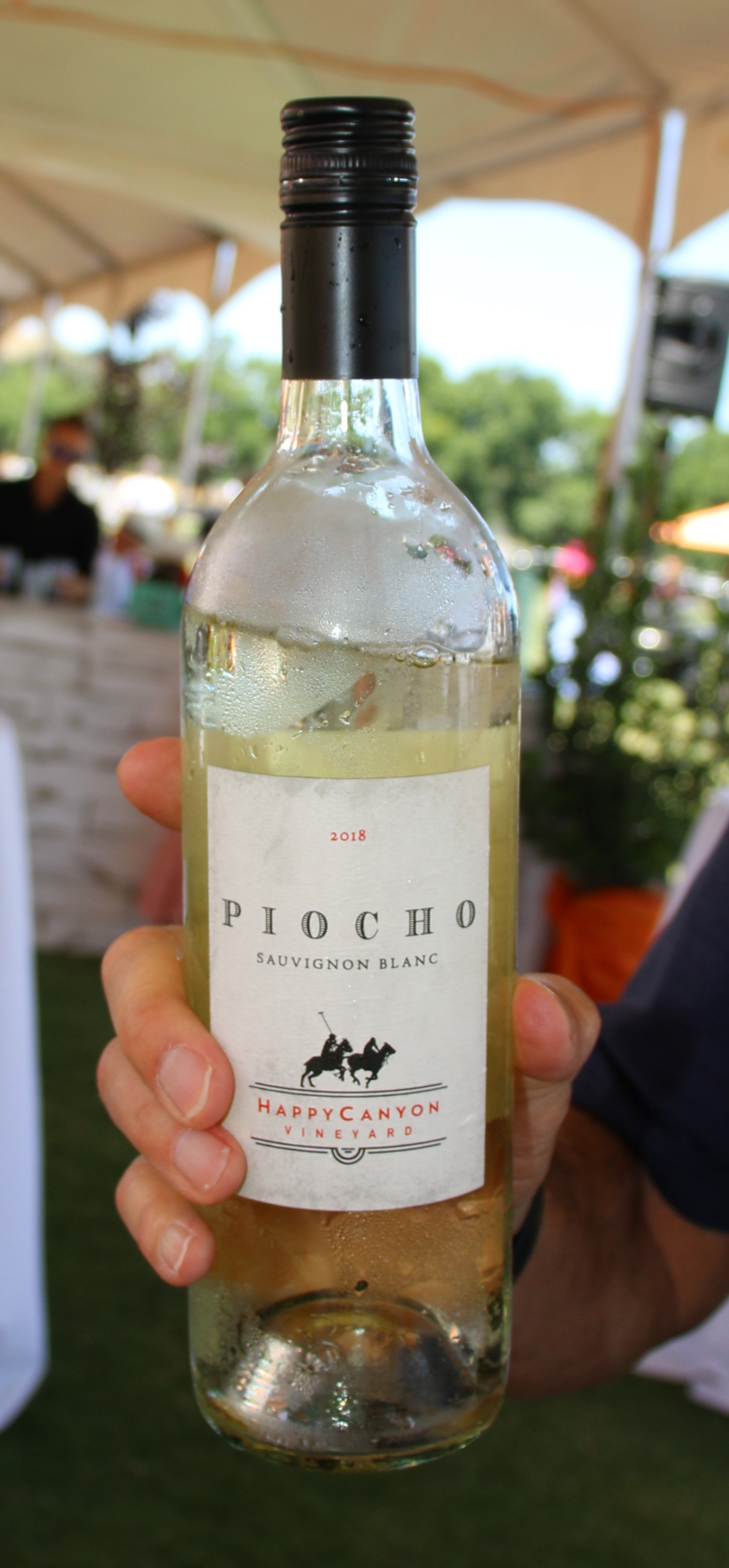 were overflowing with hungry polo fans who enjoyed a sit down luncheon, sponsored by Lisa Smith Wengler, ending with a sweet dessert paired with rose' wine. The preparation of the Wine Club Happy Canyon BBQ was fun to watch and the chicken, beef and variety of fresh salads served was outstanding with Happy Canyon Wines and Figueroa Mountain Brewing Company beverages.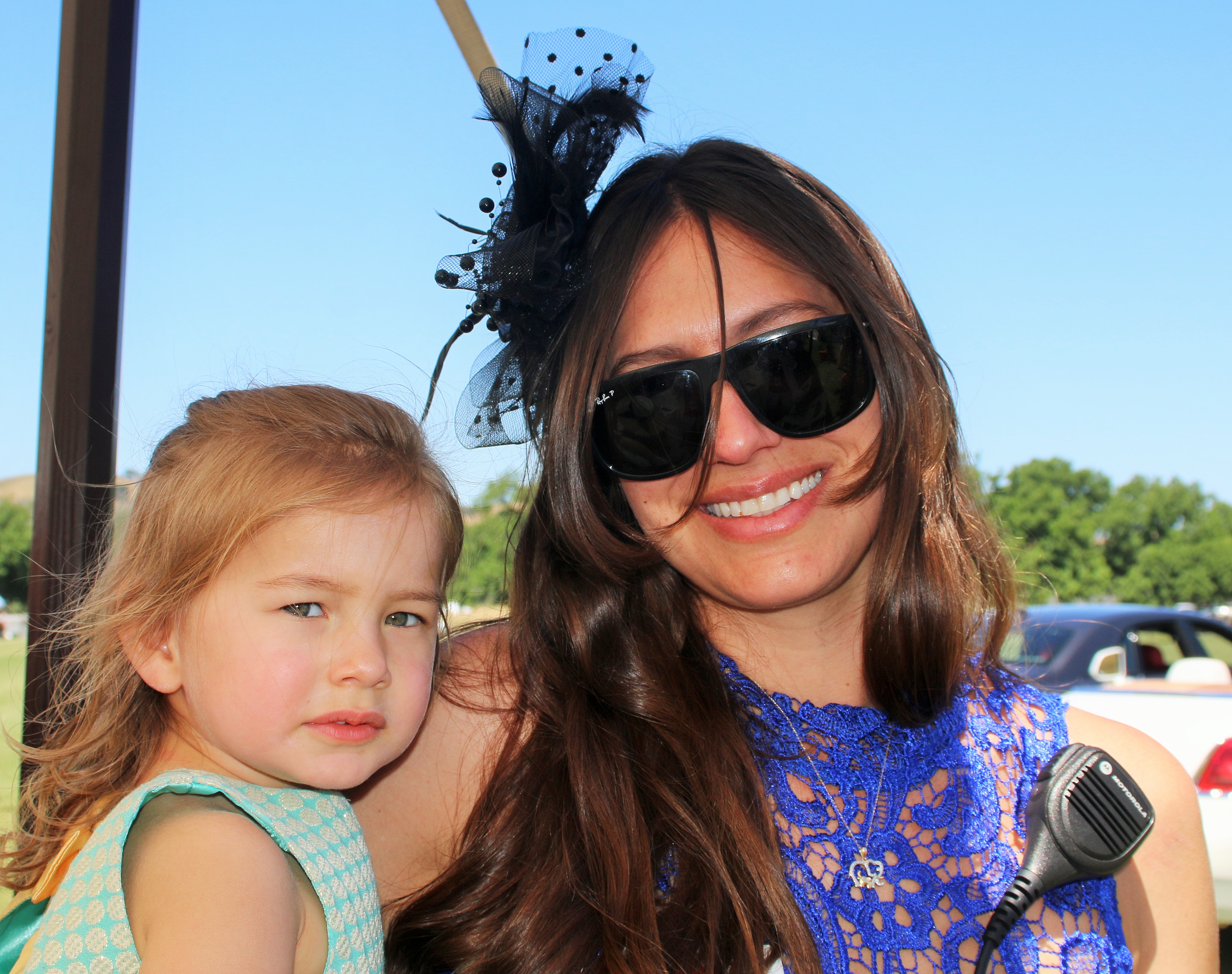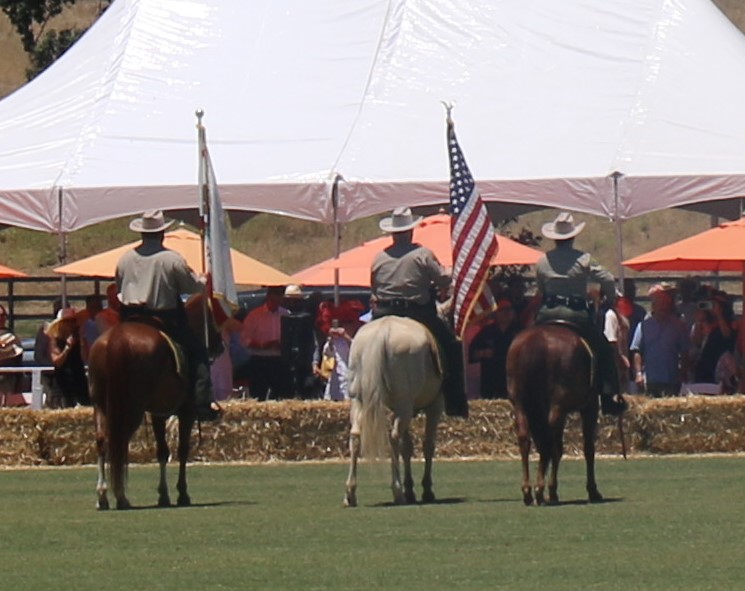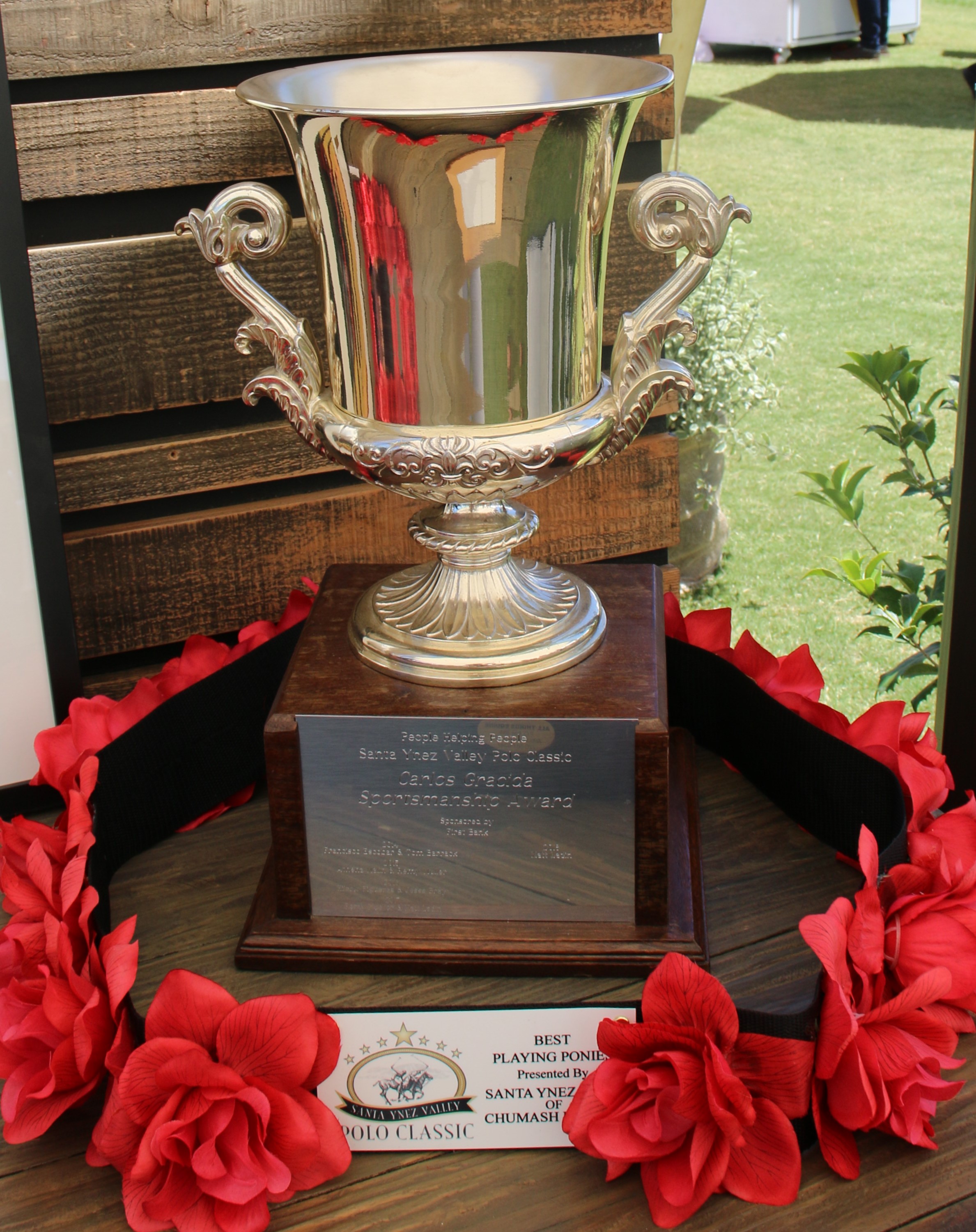 Children with their parents, including event coordinator Erica Valdes & daughter Vienna, loved the excitement of the parade, singing the national anthem and watching the Sheriff's present the colors, not to mention the totally entertaining Divot Stomp. The Sportsmanship Award and Polo Classic Awards were tastefully displayed in the VIP area prior to presentation enabling guest to see their artistic beauty up close and personal.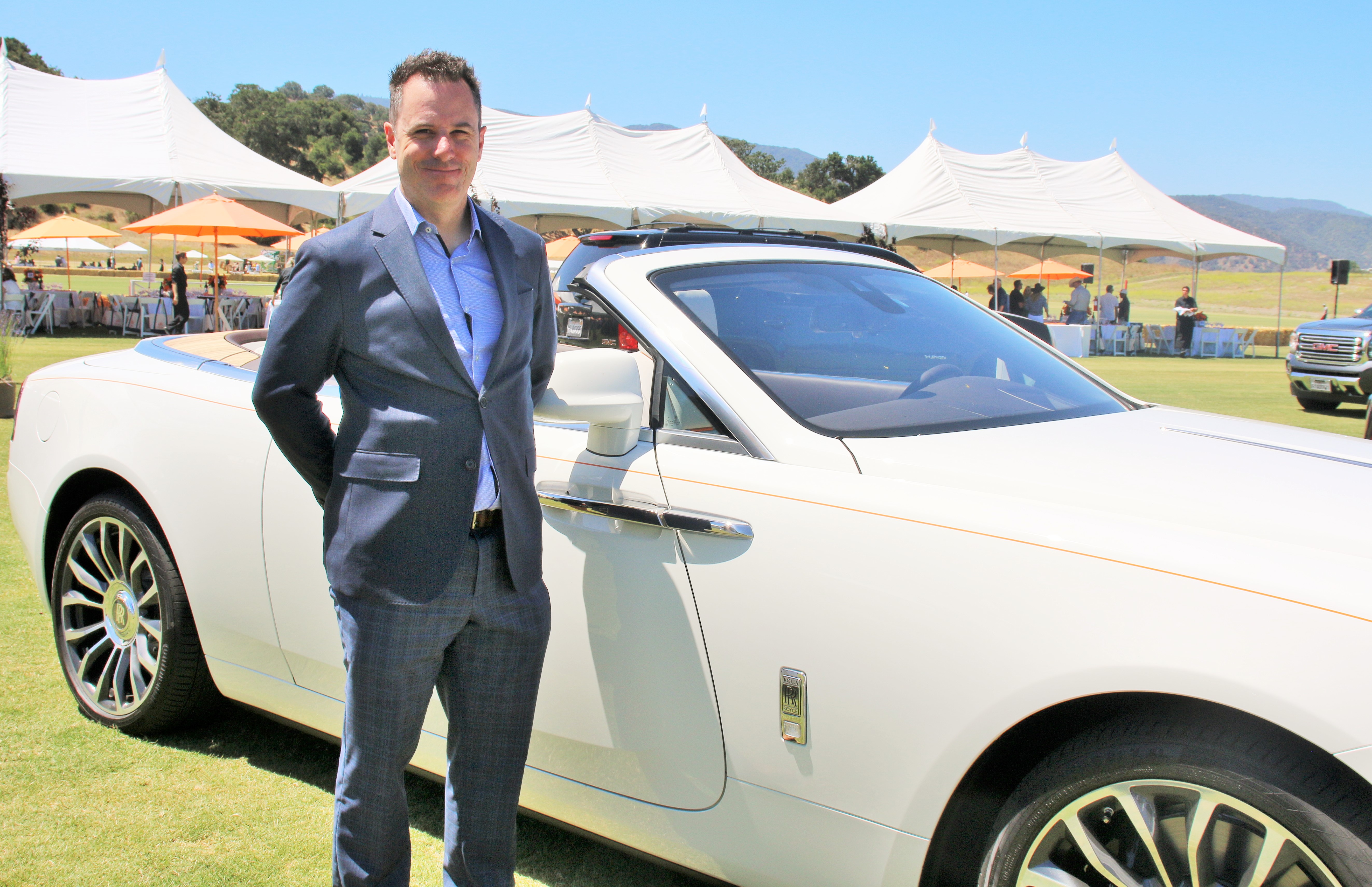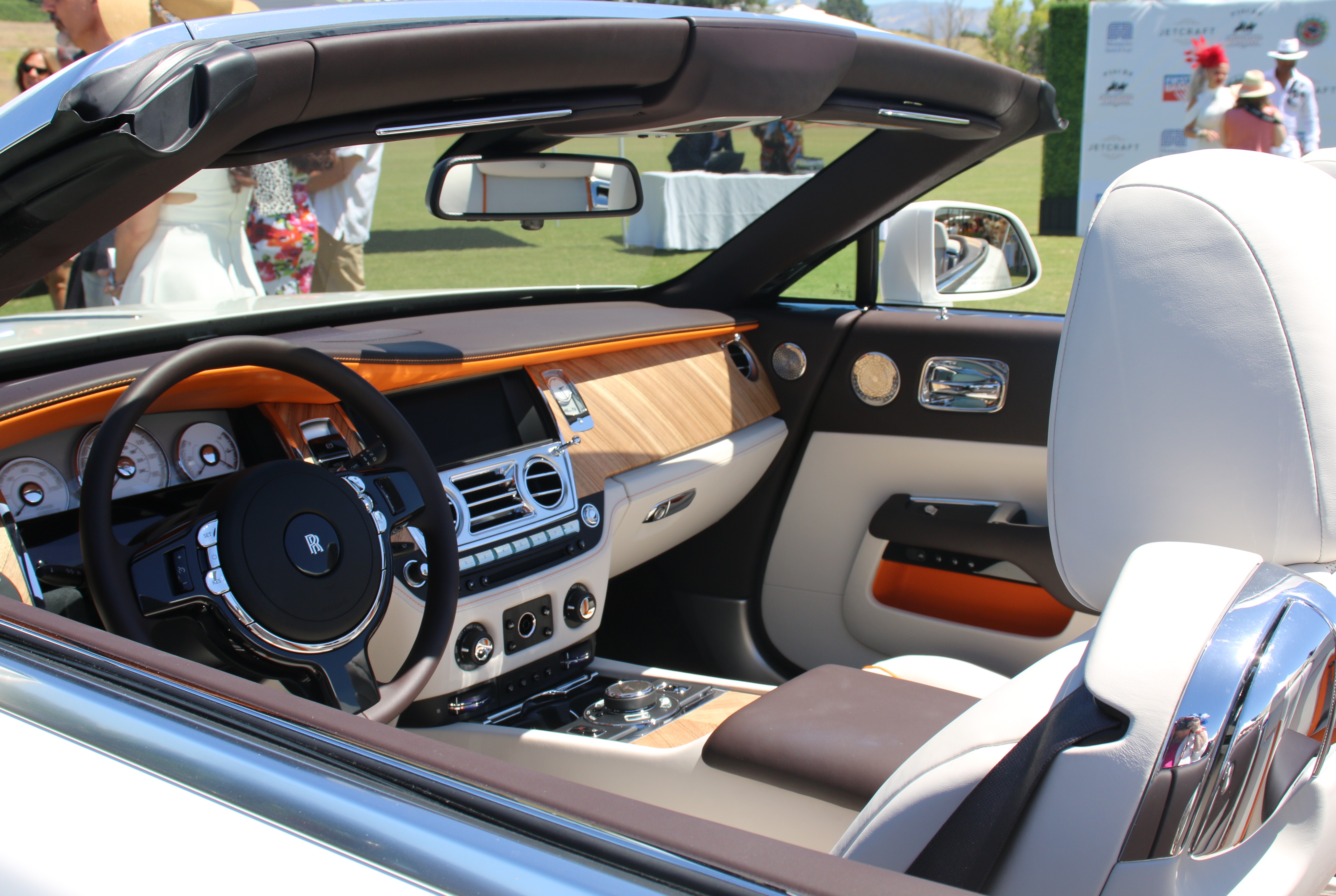 Chris Constantin, sponsor representative of Rolls-Royce Motorcars of Westlake, not only gave guests all the details on a magnificent Rolls-Royce convertible on display but let guest check out the lush inside and do commemorative photos along side the auto. This Rolls has everything, including doors that swing open automatically for easy entry and exit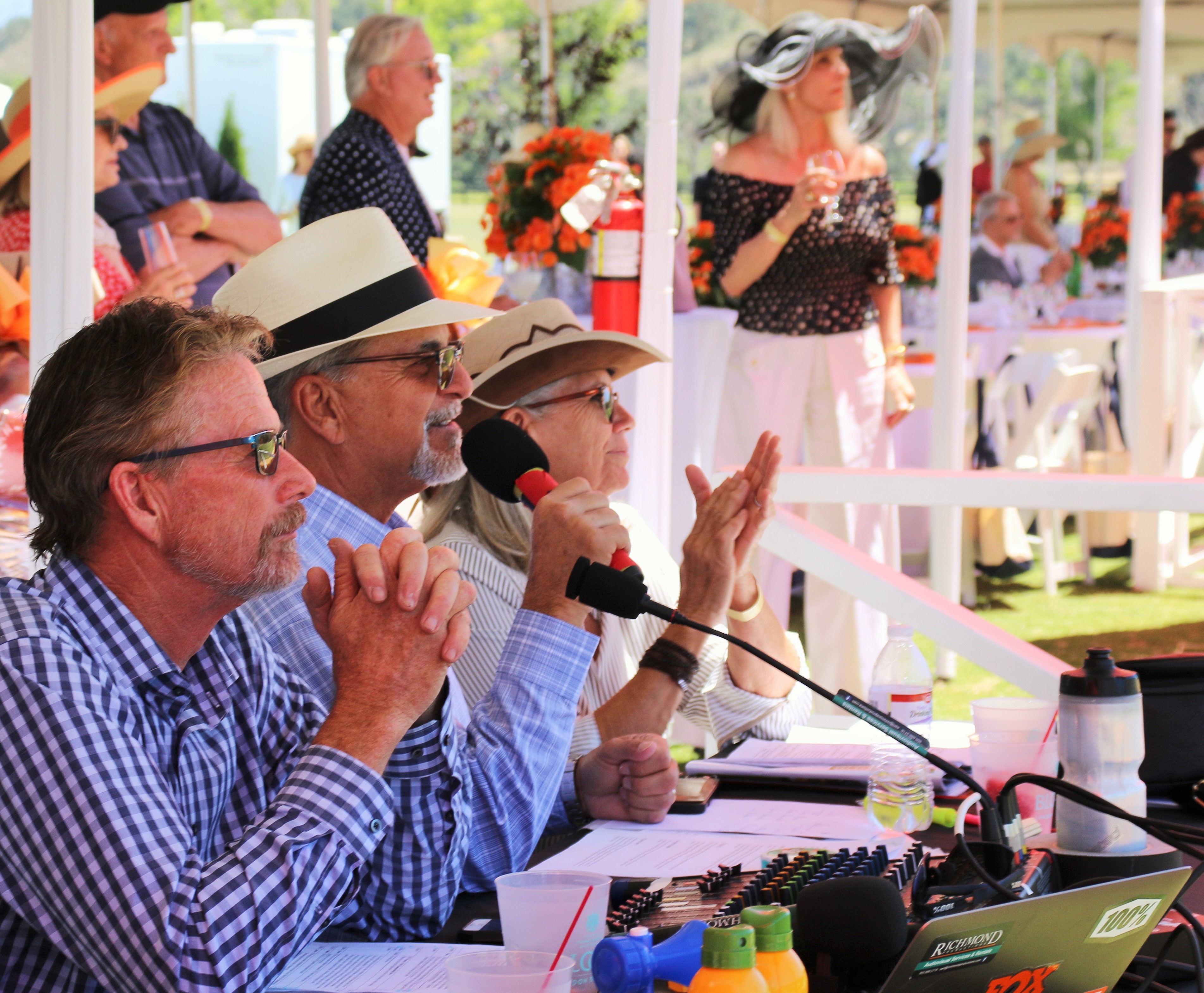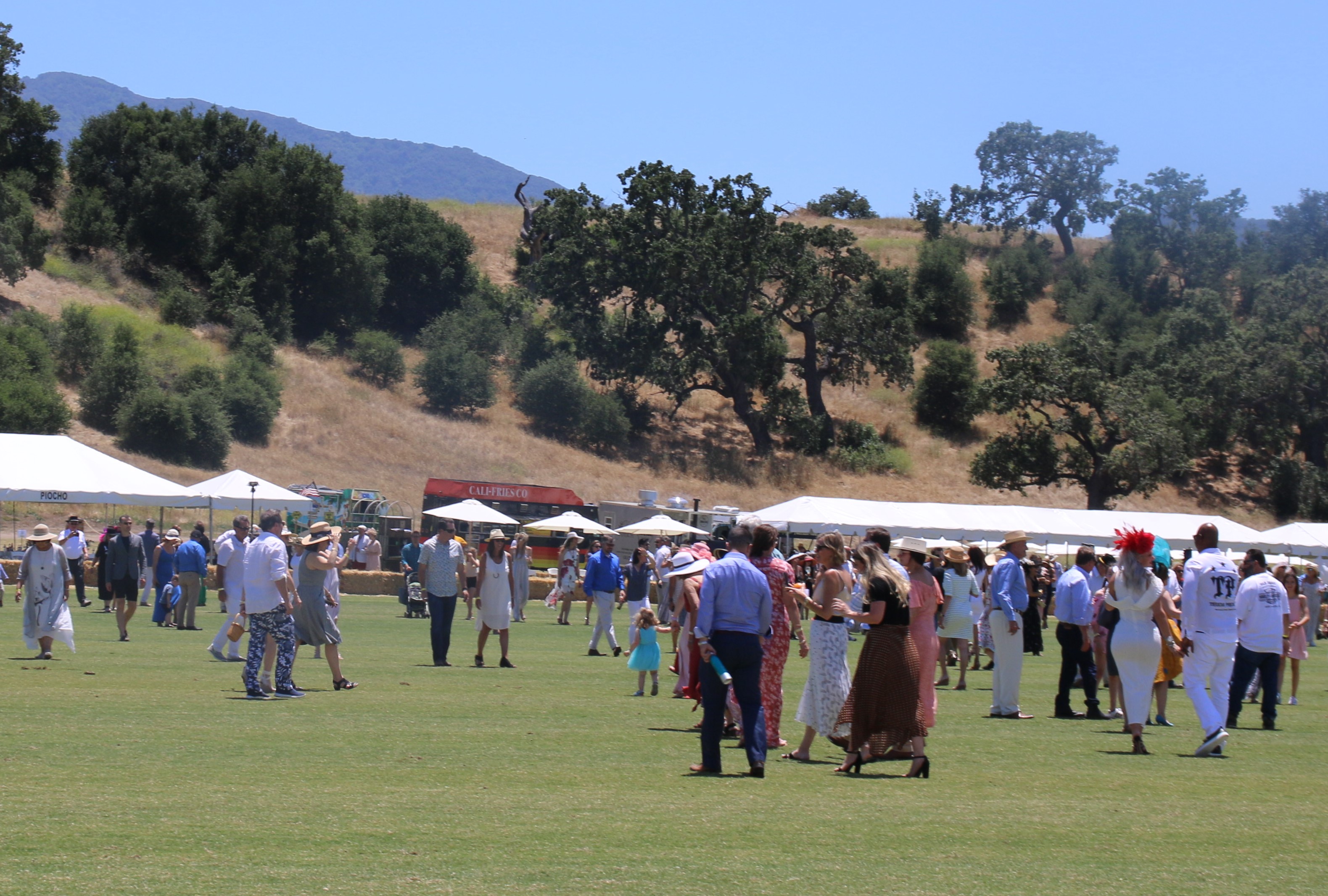 Major sponsors underwriting the production costs of the Polo Classic included Happy Canyon Vineyard, Lisa Smith Wengler, First Bank, Montecito Bank and Trust, The Santa Ynez Band of Chumash Indians, O'Gara Coach, Engel & Völkers, Jetcraft, Uva Design Studio, High on the Hog Catering, Visit the Santa Ynez Valley, Smooth Transportation, Elliott and Pohls Construction, Pacific Western Bank, Kashmir and Kind, Figueroa Mountain Brewing Company, El Rancho Marketplace, Geofoto Studio, Lindsey Drews Photography, In Paradise Photography, Kingfisher Farm, Windmill Nursery, Kopu Water, and the Santa Ynez Valley Star.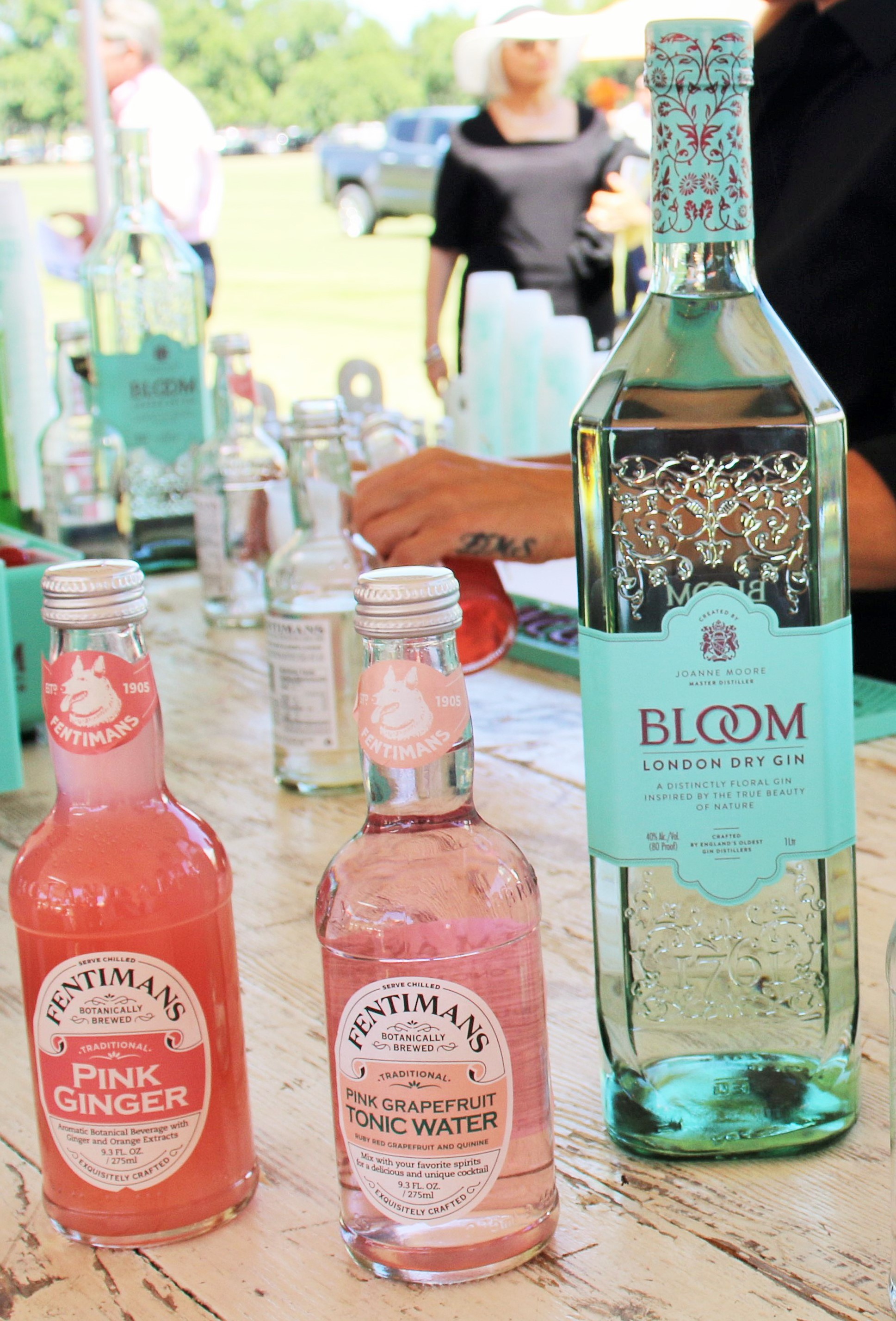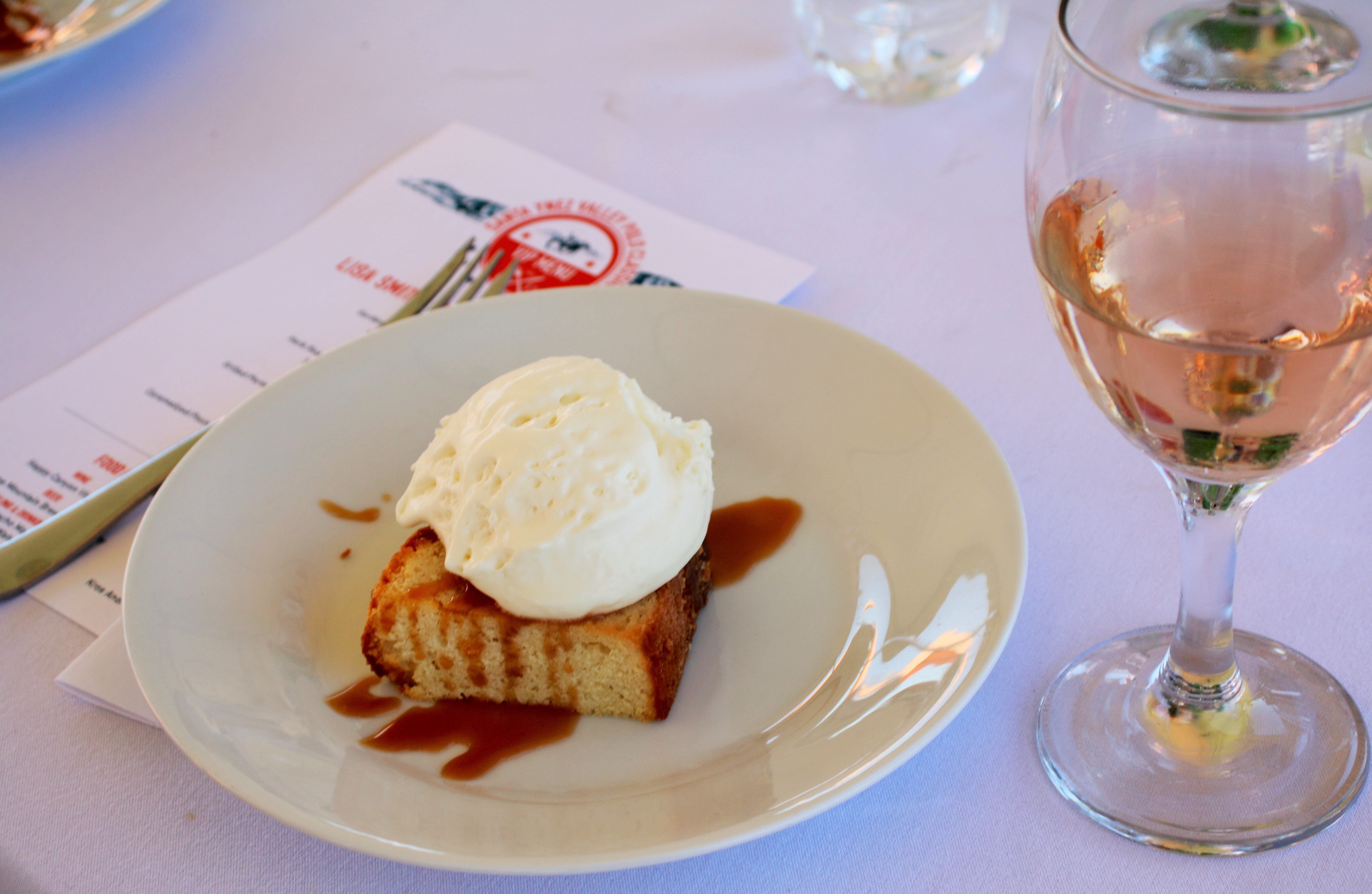 Everyone agreed it was a perfect charity polo day and Dean Palius, C.E.O. of PHP, said that the fundraising event just would not be possible without the underwriting support of so many businesses committed to our mission. "We are blessed to have the help of these organizations who are dedicated to assisting those we serve that are in need."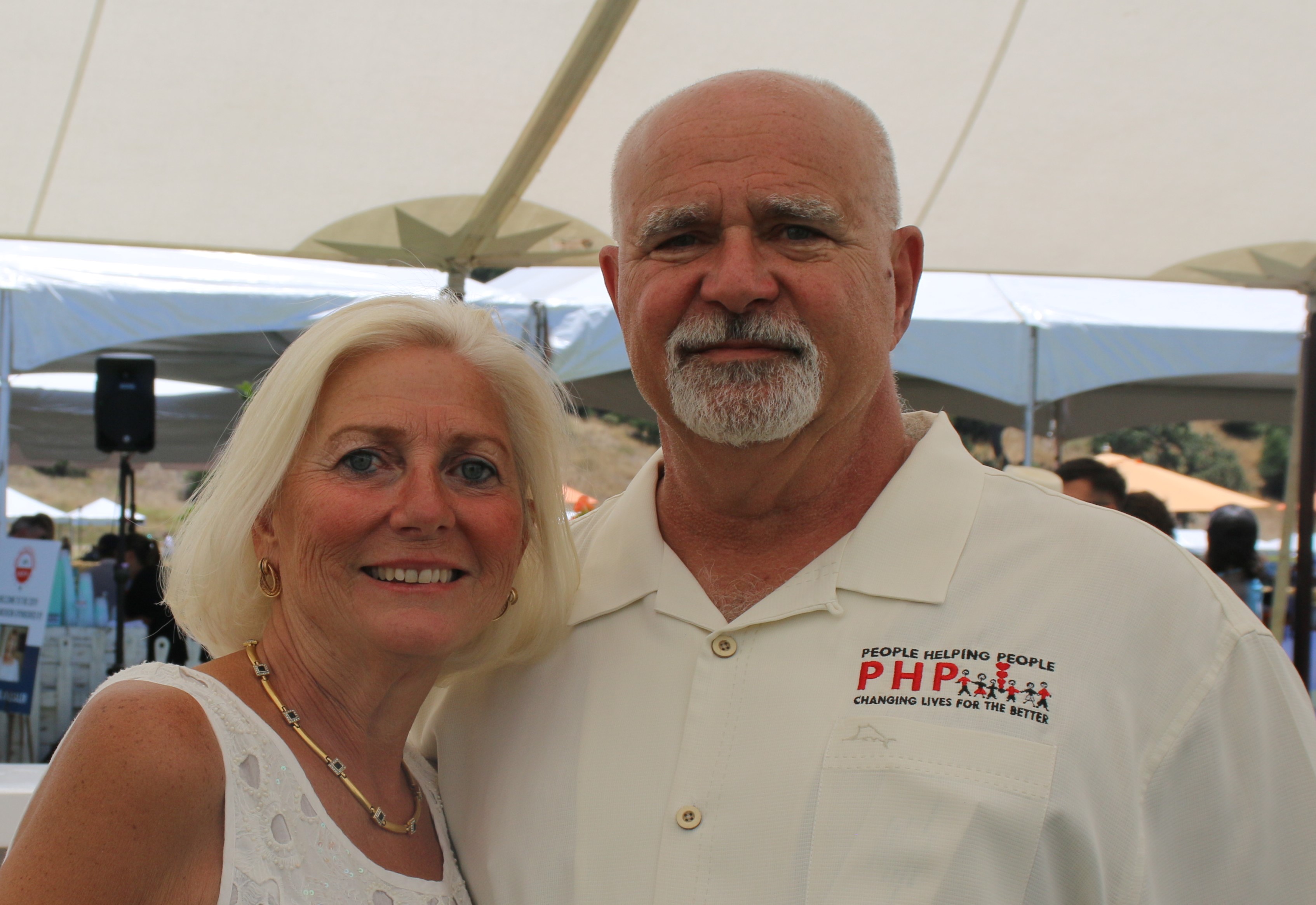 PHP Supporter with Dean Palius CEO PHP
People Helping People is a 501 c-3 non-profit organization dedicated to improving the lives of men, women and children in the Santa Ynez Valley, Los Alamos and surrounding areas by addressing emergency and basic needs and furnishing comprehensive integrated family and individual support services. To learn more about PHP, its programs, and ways that you can help, please visit the PHP web site at www.syvphp.org 686-0295 or visit: www.syvpoloclassic.com.
__________________________________________________________________
ORGANIC SOUP KITCHEN HONORED BY CONGRESSMAN CARBAJAL ON 10TH ANNIVERSY
by Bonnie Carroll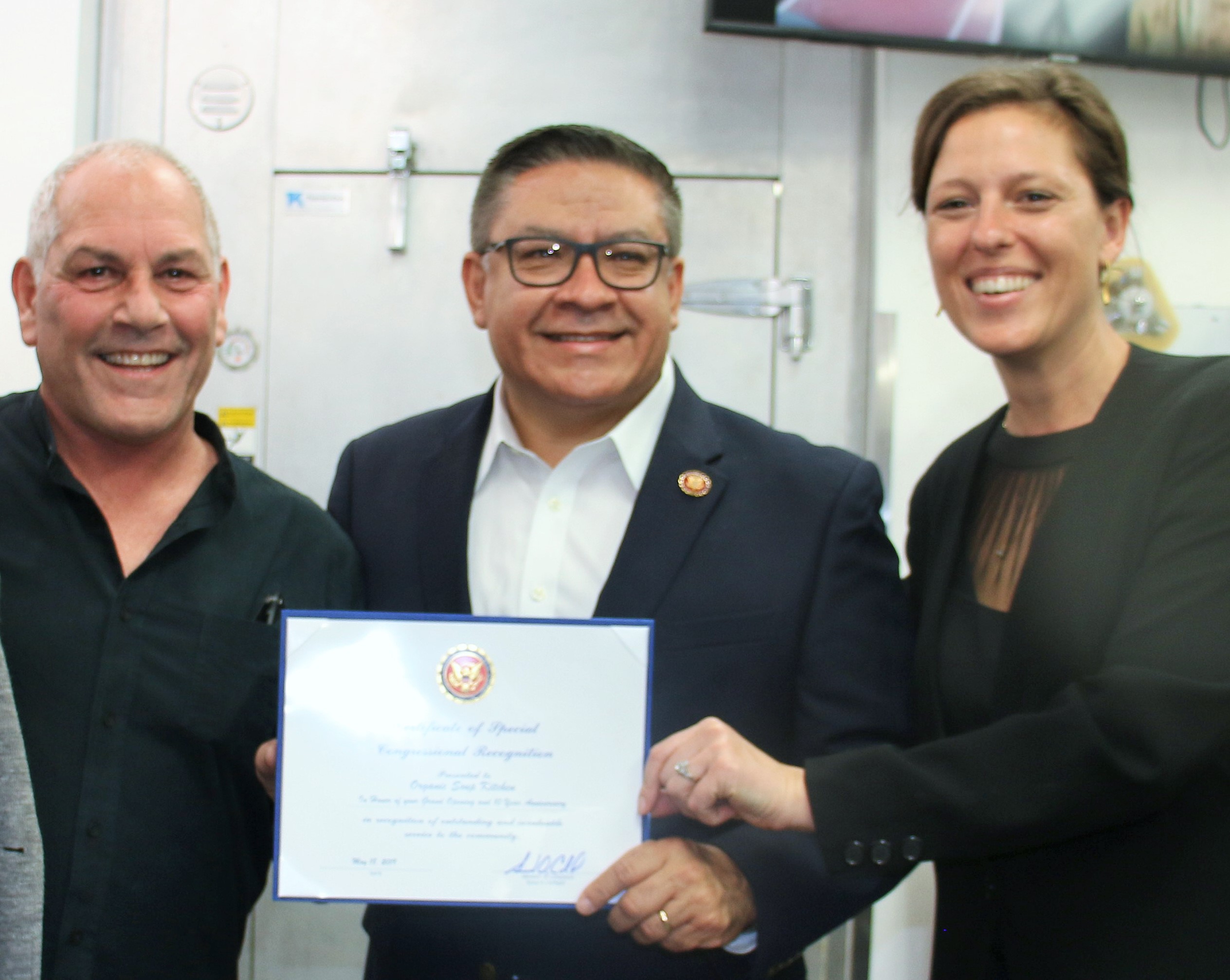 The Organic Soup Kitchen, founded in 2009, celebrated its 10th Anniversary with a party at their new headquarters on Annacapa Street in Santa Barbara. The beautiful new kitchen was overflowing with food servers providing delicious hors d'oeuvres to a huge crowd of guests who savored cocktails and a delicious served vegetarian dinner, listened to music and shared in conversation with friends in the new venue.
Mayor Cathy Murillo did the formal ribbon cutting with Anthony Carroccio, Executive Director, and later Salud Carbajal presented Anthony Carroccio, Executive Director and Andrea Slaby Carroccio, Chief Operations Officer with a Congressional recognition award for the ourstanding work they have done in the Santa Barbara community over the past ten years.
Since its inception Organic Soup Kitchen has been honored for their work feeding the need by the American Cancer Society, Montecito Bank & Trust, Santa Barbara Certified Farmers Market, Santa Barbara Housing Association, Local Heroes Award from Hospice of Santa Barbara and several Congressional recognition awards from Salud Carbajal.
"Organic Soup Kitchen has been waiting for this moment since 2009. For the past couple of years, we have worked with the Santa Barbara community to pull together resources for our all-in-one headquarters," Anthony Carroccio. For more information and details please email: contact@organicsoupkitchen.org 
​
___________________________________________________________________

Ridley-Tree Cancer Center at Sansum Clinic
540 W. Pueblo Street -
Santa Barbara
,
CA
93105
---