HOT HEALTH & BEAUTY TIPS FEATURED 
AT SPA MAGAZINE EVENT
by Bonnie Carroll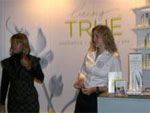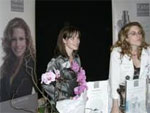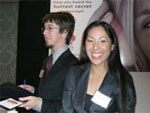 The new color collection of Being True was released this month, just in time for Spring and Summer. The Spa Magazine Annual Sponsors event at the Ritz-Carlton Hotel provided the perfect showcase for the new line, as well as the products and services of a milieu of business representing all that is healthy and happening.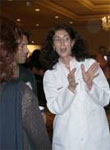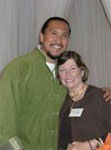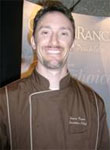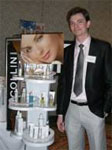 Among those present were Kate Summerville, Prada Beauty, Ojai Valley Inn & Spa Ojai, Red Mountain Spa, The Oaks at Ojai Spa, La Costa Resort & Spa, CuisinArt Resort & Spa, Aromatherapy Associated, Pevonia Botanica, Rancho Las Palmas Resort & Spa, Hotel Del Coronado Spa, Canyon Ranch Spa, Grand Hyatt Kauai Resort & Spa, Mii Amo Resort & Spa, Body Hoops, Collin, G.M., Kinara, Glen Ivy Spa, La Bella Donna, Sparitual, Repechage, SkinCeuticals, Red Mountain Spa, Pueblo Bonito Resort & Spa, Dimension One Spas, Yoga for Athletes, Yamaguchi Hair Salons, The Ritz-Carlton Hotel & Spa, Lava Shells and Beverly Hills MD Julia Hunter.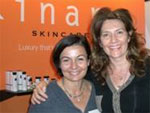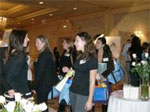 Spa, health and beauty writers from around the country filled the hall to learn about the latest new destinations, spa news, and sample new products. The afternoon event ended with a poolside reception, where guests injoyed fresh fruits, vegetable, sushi and seafood cocktails. for information visit: www.spamagazine.com
---
DO YOUR FEET A FAVOR
by Bonnie Carroll
Well, I have never really been into 'healthy shoes' because they were always so clunky and ugly. However, I recently tried one of the newest models being made by Earth Shoes, and not only are they darling looking, they are the most comfortable shoes I have ever worn. I don't want to wear anything else. Their ads say they burn more calorries - I don't really know about that yet, but I do feel all the muscles in my legs and feet being worked, and they need it!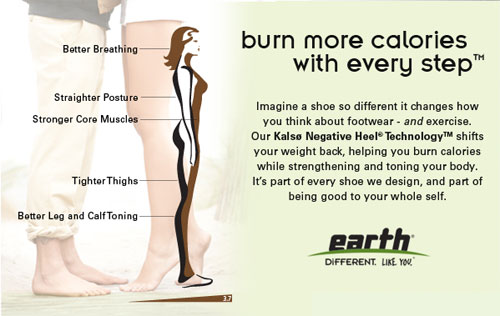 So, do yourself a favor and try a pair of these surprisingly attractive, and really healthy shoes. Visit:www.earthshoes.com.
---
ORGANIC LEADERS ADDRESS
TRANSPARENCY AND INNOVATION
The Organic Summit provides forum for dialogue and action
 Today's most significant organic industry topics will be discussed June 25-27, 2008, in Boulder, Colo., at The Organic Summit (www.theorganicsummit.com), a leader-level working forum for all stakeholders in the organic industry. This year's theme is "Cultivating Innovation and Transparency in the Organic Community." The Organic Summit, produced by New Hope Natural Media, a division of Penton Media, in partnership with the nonprofit Organic Farming Research Foundation, will be held at the St. Julien Hotel and Spa.
 While certified organic products are increasingly finding their way into the mainstream, they represent only 3.5 percent of the total food economy in the U.S. The organic community is challenged with the impact that agro-industrial globalization is having on our food supply, the prolonged delay of the farm bill and the ongoing debate between organic stakeholders on the nuances of organic standards and policy initiatives.
 "Most would agree that our roots are planted in the progressive social, environmental and community movement, but how we interpret and implement our values in a rapidly changing and entrepreneurial business climate deserves, if not demands, further exploration," said Bob Scowcroft, executive director of OFRF. "The Organic Summit program is designed to dig deep into the most significant organic topics," Scowcroft said.
Jylle Lardaro, director of Organic Industry Alliances for New Hope Natural Media, believes the summit is an opportunity for candid conversations that encourage collaboration. "The environment of The Organic Summit facilitates action items and innovative solutions. It inspires an extraordinary group of manufacturers, producers, retailers and NGOs for the work that they do," Lardaro said.
Among the timely issues to be discussed at the summit are:
Food security.

Who represents organic?

The legal community's work on behalf of organic integrity and transparency.

Eco-labels and the demand for corporate accountability.

Nano technology and its impact on agricultural systems.

Venture philanthropy.

Domestic fair trade.
 Sponsors to date of the 2008 Organic Summit are companies considered organic pioneers: Horizon Organic, SILK, Clover Organic Farms and Jacobs Farm–Del Cabo. For sponsorship information visit,
 http://www.theorganicsummit.com/promotions/index.cfm.
The Organic Summit returns for a second year to downtown Boulder, with an invigorating agenda of keynote speakers, seminars and special events including the the 5th Annual OFRF Midsummer's Eve Organic Benefit Reception & Dinner at Pastures of Plenty Farm in Longmont, Colo. To register, visit
www.theorganicsummit.com. 
---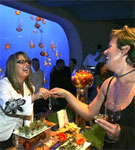 EARTH TALK
From the Editors of E/The Environmental Magazine
Cooking for Solutions, Monterey  Bay Aquarium
Dear EarthTalk: How can I find out which seafood to avoid if I am concerned about lessening my impact on the environment and avoiding consuming unhealthy pollutants? -- Pat Kelly, Seattle, WA
Several decades ago a fish-centric diet was considered to be not only healthy but also environmentally friendly. But today those of us who eat a lot of fish may not be doing ourselves or the environment any favor. The two major concerns are overfishing and pollution.
Demand for low-calorie, protein-rich fish has grown tremendously alongside increases in world population. At the same time, the technologies employed for catching seafood have improved to the point that the commercial fishing industry has essentially stripped the ocean of its once teeming fish populations. One recent analysis concluded that only 10 percent of the large predatory fish that once roamed the world's oceans are left, due to overzealous sport and commercial fishing. Another study concluded that three-quarters of the world's fisheries are either fully fished or overfished.
Pollution from industrial, agricultural and other everyday activities like electricity generation and automobile driving has also taken a serious toll on the health of the remaining fish species. Scientists routinely find unsafe levels of mercury, PCBs, dioxins, pesticides and other harsh toxins in the fat, internal organs and even muscle tissue of many different kinds of fish. These contaminants are then passed on up the food chain to our dinner plates.
According to Seafood Watch, a project of the Monterey Bay Aquarium that works to educate the public about the seafood crisis, consumers can make a difference by getting educated so as to make smart choices about what seafood to avoid. Consumers can download and print out free Seafood Watch pocket guides to the "best choices" across six different regions of the U.S.—after all, what's abundant and sustainably harvested in your area may not be the same for someone across the country.
Another convenient way to get the low-down on the fish you may be contemplating buying at the grocer or a restaurant is to text "30644" with the message "FISH," followed by the name of the specific fish in question. In a few seconds, an automated response will come back from the non-profit Blue Ocean Network's FishPhone service with information on the status of the fish in question—and alternatives, should Blue Ocean consider the fish an undesirable choice.
The basic skinny on fish consumption is that if you like it, you should eat it, but responsibly—that means in moderation and armed with the proper knowledge of which types of fish to buy and which to avoid.
For those looking to cut down on or eliminate seafood from their diets but still gain the health benefits of eating fish, plenty of alternatives exist. As most vegetarians know, beans, tofu and many nuts can be significant alternative sources of protein. And walnuts, flaxseed and hemp oil/seeds are all rich in the Omega-3 fatty acids common in many fish and thought to help ward off heart disease, cancer, macular degeneration (age-related blindness), arthritis and inflammatory disorders.
---