ENSURING A HEALTHY COMMUNITY
CATHY MURILLO RUNNING FOR SANTA BARBARA CITY COUNCIL
The Best Candidate for the Job is also the First Latina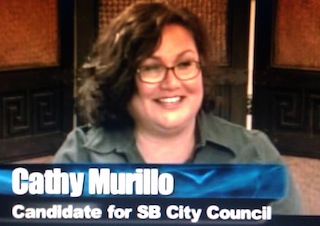 This November Cathy Murillo may be the first Latina woman elected to sit on the Santa Barbara City Council. Her qualifications include the following. She has experience in . . .
Local Government. Extensive knowledge of government and politics after 15 years experience as a news media professional. - Specialized in issues of land-use, environment, housing, human/civil rights, water supply, immigration, animal welfare, performing arts. - Youth Development. Experience teaching college students broadcast journalism. Founded a newspaper for at-risk teens, worked as an artist-in-the-classroom in elementary schools. Community. - Through production of a public access TV show, introduced and connected the community to important issues, news, and events. Topics include: health care for all, capital campaign for Santa Barbara City College, Girls Inc.'s Divas for a Cause, rail transportation and Train Day, and local business. Non-Profit Organizations.  - Served on board of directors of Santa Barbara Children's Theater, Shape of Voice youth newspaper, and Santa Barbara Channels. - Volunteered for Community Recovery Network, a group that successfully advocated for a public detox facility. - Social & Political Activism. Organized and participated in various social justice projects promoting women's rights, gay rights, and workers rights. - Volunteered for several local political campaigns, including work in voter outreach, publicity, and volunteer coordination.
Her career path in communications following her graduation from UCSB has included work as a journalist and editor for a collection of outstanding local newspapers, as well as News and Public Affairs Direction work at KCSB FM, the community radio station at UCSB, and work at KCSB producing videos for public access Channel 17.
"I have volunteered for various non-profits, including Santa Barbara Children's Theater, Community Recovery Network, Shape of Voice youth newspaper, and Santa Barbara Channels public access television station. As a volunteer for Community Recovery Network, our group successfully fought for a public detox facility at Casa Esperanza homeless shelter." "I am inspired to serve on the City Council at this critical time to ensure the voices of our residents are heard in public policy-making. I want to connect people to City Hall, and City Hall to the people. I understand the need for housing and transportation policies that benefit all income levels of our residents. If elected, I will work to find compassionate and effective ways to help our challenged populations: at-risk youth, the homeless, the mentally ill, the fragile elderly, and working families. Further, I believe the City should function in a fiscally sound way that provides basic services, especially public safety and crime prevention. I will promote policies that protect the natural environment and improve the quality of life in our neighborhoods. Equally important is to support businesses and maintain the appeal of Santa Barbara's tourist-serving zones" says Murillo.
At a recent fundraiser for the candidate Salud Carbajal, Santa Barbara County Supervisor for the First District, and a former classmate of Cathy Murillo at UCSB shared his views regarding Cathy's fine record in community activism, her outstanding career in the media covering area political issues and stated "I don't see Cathy as the best Latina candidate, I know she is the best person for this job."
As councilwoman Murillo hopes to contribute by focusing on promoting fiscal responsibility: Firm and Fair Budget Decisions; vision for the future: support youth, parks, and libraries; livability for all: public safety, housing opportunities, healthy environment
Das Williams, State Assembly Member for the 35th District spoke at a recent event and said that he feels Cathy Murillo would be a very positive addition to the Santa Barbara City Council, and is impressed with her team organization and her ability to raise funds for her campaign. He believes she is well prepared and well suited for the job.
She would like to see passage of a General Plan that maintains the City's livability. Support for carefully designed affordable housing in downtown areas, supported by a range of transportation options. Support for restoration and preservation of City creeks with Measure B funding. Strong police and fire services that provide effective emergency response, and emergency preparedness in the event of a natural disaster. Support for community policing and crime prevention, but support tough-on-crime action when warranted. Support for the activities of neighborhood groups in maintaining public safety, healthy businesses, and clean spaces. Fair wages and benefits for all city workers and contractors, with any necessary reform of the public pension system to maintain its fiscal sustainability. Land-use decisions that accommodate the special needs of community health clinics and child-care facilities.  Strengthening relationships with the County of Santa Barbara, neighboring cities, and special agencies to address regional issues and needs.
Cathy Murillo's campaign is in full swing for the November election, with many supporters walking door to door, working on phone banks, getting mailings out and sharing their own understanding that Cathy Murillo is unquestionably the best candidate for the job. I believe she is the best candidate and know she will bring needed skills to the council that will provide real solutions to many issues that must be addressed in the now.    BC             For information visit: www.cathymurillo.org  
---
CRABTREE & EVELYN HELPS BREAST CANCER CHARITY THAT FUNDS FREE MAMMOGRAMS FOR
WOMEN IN NEED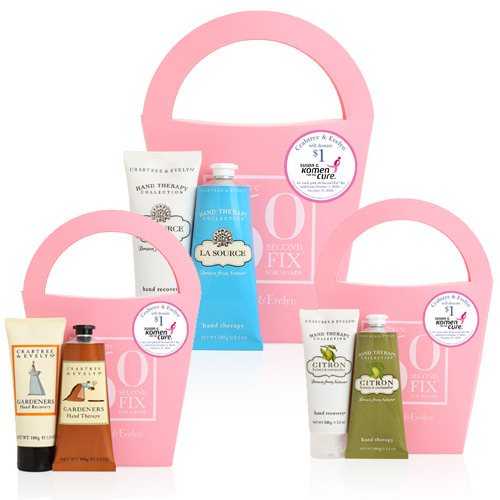 INTRODUCING THE NEW PINK COLLECTION in support of National Breast Cancer Foundation Crabtree & Evelyn will lend a helping hand to the fight against breast cancer by donating $1.00 to National Breast Cancer Foundation for each specially tagged Crabtree & Evelyn NEW Pink Rosewater item sold in the United States during the month of October 2011, with a guaranteed donation of $20,000.  Crabtree & Evelyn
is passionate about the National Breast Cancer Foundation's mission to fund free
mammograms for women who could otherwise not afford them and to support research
programs in leading facilities across the country.

ROSES, A SYMBOL OF HAPPINESS AND LOVE
This year, Crabtree & Evelyn has chosen its Rosewater fragrance for its NEW Pink
Collection in support of National Breast Cancer Foundation. 

A symbol of happiness and love, pink roses are a perfect way to say 'thank you',
recognize a breast cancer survivor or appreciate someone's spirit.  Crabtree &
Evelyn's Rosewater fragrance is inspired by the hundred petal rose, a bloom that
has been renowned for its fragrance for centuries.

GET BEAUTIFUL HANDS AND HELP THE FIGHT AGAINST BREAST CANCER
During the month of October, Crabtree & Evelyn will be offering in-store
complimentary hand rituals, using its award-winning Hand Therapy that is
included in the NEW Pink Collection in support of National Breast Cancer
Foundation.  This intensive shea butter-rich Hand Therapy moisturizer keeps
hands baby-soft all day long.  All products are free of parabens, phthalates,
mineral oil, and propylene glycol.   

About National Breast Cancer Foundation, Inc®
NBCF is committed to spreading knowledge and fostering hope in the fight against
breast cancer. By funding free mammograms for women who could otherwise not
afford them and supporting research programs in leading facilities across the
country, NBCF helps inspire the courage needed to win this monumental battle. Be
a part of the solution and discover how to help at www.nbcf.org

About Crabtree & Evelyn
A pioneer in botanical formulations for over 35 years, Crabtree & Evelyn blends
the very best of nature and science, tradition and innovation, and luxury and
comfort to create benefit-rich bath, body, and home care.  This heritage is
reflected in its name: Crabtree, from the crabapple tree, the original species
from which all cultivated apple trees have derived, and Evelyn, from John
Evelyn, the 17th century renaissance Englishman who wrote one of the first
important works on conservation and whose motto, 'explore everything, keep the
best', inspires the brand to this day.

Crabtree & Evelyn is available online and in more than 40 countries, with over
6,000 locations and 500 concept stores worldwide.  For more information or to
purchase products, please visit www.crabtree-evelyn.com or call 800.CRABTREE. 

---
Golden Platter ALL NATURAL 0g Trans Fat per serving
GLUTEN FREE CHICKEN NUGGETS, TENDERS & PATTIES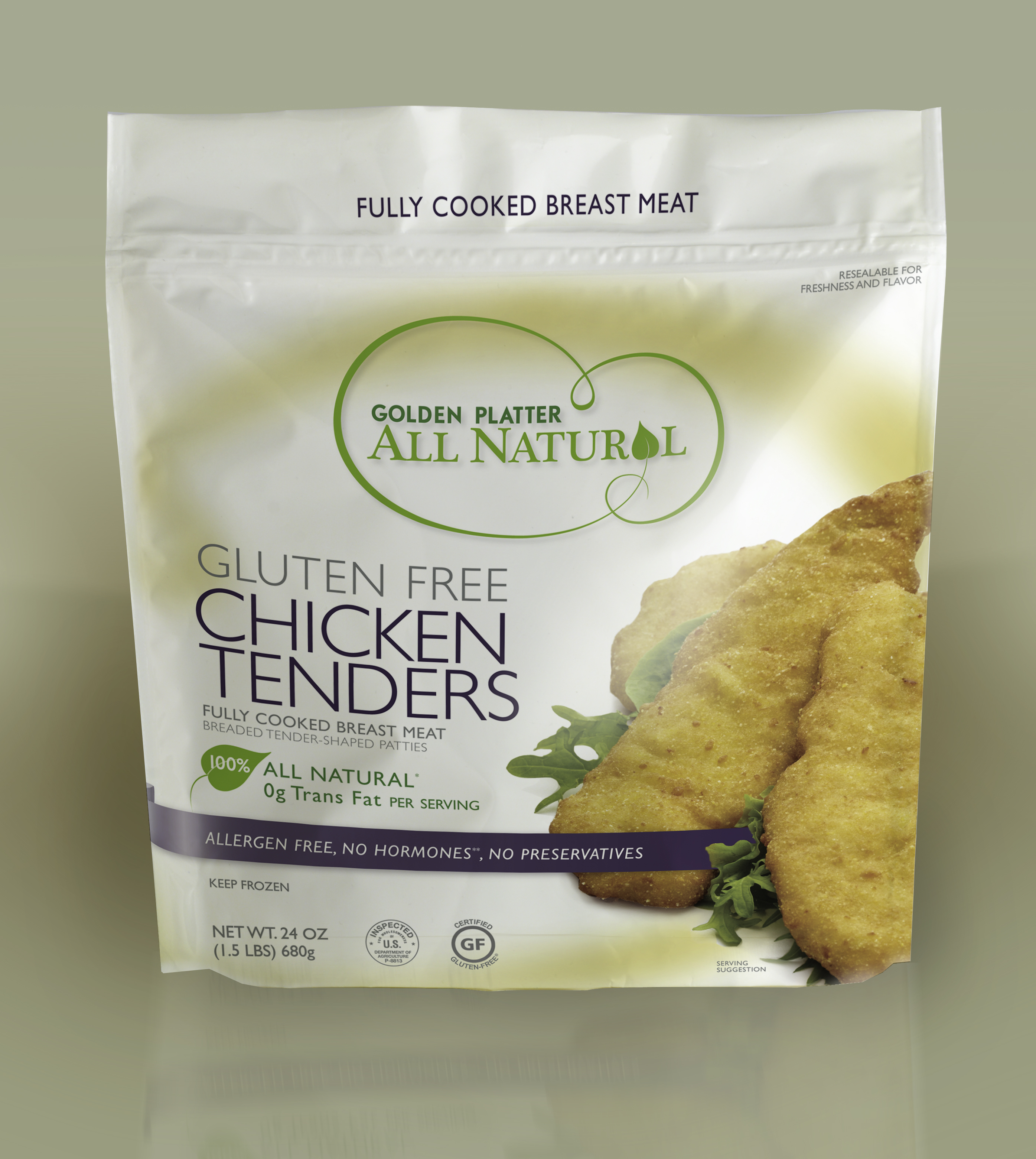 These chicken favorites for the gluten free crowd are so easy to prepare in your oven or microwave, and they are perfect for a quick dinner after work. The nuggats are a favorite with the kids. Ingredients include chicken breast meat, water, rice flour, yellow corn flour, yellow corn meal, rice starch, corn starch, sea salt, soybean oil, dextrose, garlic powder, onion powder, yeast extract. Breading set in non-hydrogenated soybean oil. www.goldenplatter.com.
---
Glass Half Full
Facialist Joanna Vargas's Recipes for Beauty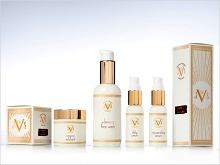 According to facialist Joanna Vargas, a green juice a day will keep dull, dehydrated skin away. And seeing as her Triple Crown treatment is a must for NYC's well-heeled, beauty-obsessed set; she invented the world's first antiaging LED therapy bed; and her just-launched namesake line of products is already making waves, we'll take her word for it.
We'll also take her daily serum (one of the mainstays in her tightly edited, at-home collection that includes a vitamin C wash, enzyme mask, and rejuvenating serum), which is inspired by the veggie beverage that maintains healthy, dewy, radiant skin — one she, herself, swears by and shares with all her clients.
Give us a glass of that along with her other beauty elixirs she's shared below. Make them at home with a juicer.
Super Eight
Loaded with chlorophyll, enzymes, minerals, vitamins, and amino acids, the veggies-only juice is a serious feast.
1 kale leaf
1 collard leaf
1 celery stalk
1 carrot
½ red pepper
1 tomato
1 broccoli floret
1 handful parsley
Brighten Up
Do away with dull skin glass by antioxidant-packed glass.
4 carrots
1 handful parsley
1 handful spinach
½ apple
All Clear
Calm irritated skin with a swig of a bromelain-rich, anti-inflammatory cooler.
1 c. pineapple
½ cucumber
½ apple
Beat the Sweets
Stave off the sugar munchies with a satisfying sip packed with vitamin C and a little zing.
4 carrots
½ apple
Ginger to taste
Mrs. Clean
The fruit-and-veg liquid powerhouse not only flushes toxins from your system but curbs salt cravings as well. Pick the variation that's right for you based on your personal taste and experience in the juicing department.
Level One
4 celery stalks
1/3 cucumber
1 bunch parsley
1 apple
1 lemon
Ginger to taste
Level Two
4 celery stalks
1 bunch parsley
2 handfuls spinach
2 carrots
1 apple
1 bunch cilantro
1 lemon
Ginger to taste
Level Three
4 celery stalks
1 bunch parsley
2 handfuls spinach
1/3 cucumber
2 carrots
1 beet
1 kale leaf
1 lemon
Ginger to taste
Joanna Vargas's skin care collection is available online at joannavargas-skincare.com $75-$100.

---
\EarthTalk®
E - The Environmental Magazine
Dear EarthTalk: Pharmaceuticals were in the news again recently, how they are polluting water and raising a host of health issues because we dispose of them both unused and used through body waste elimination. What can be done?                                                  -- Lucy Abbot, Macon, GA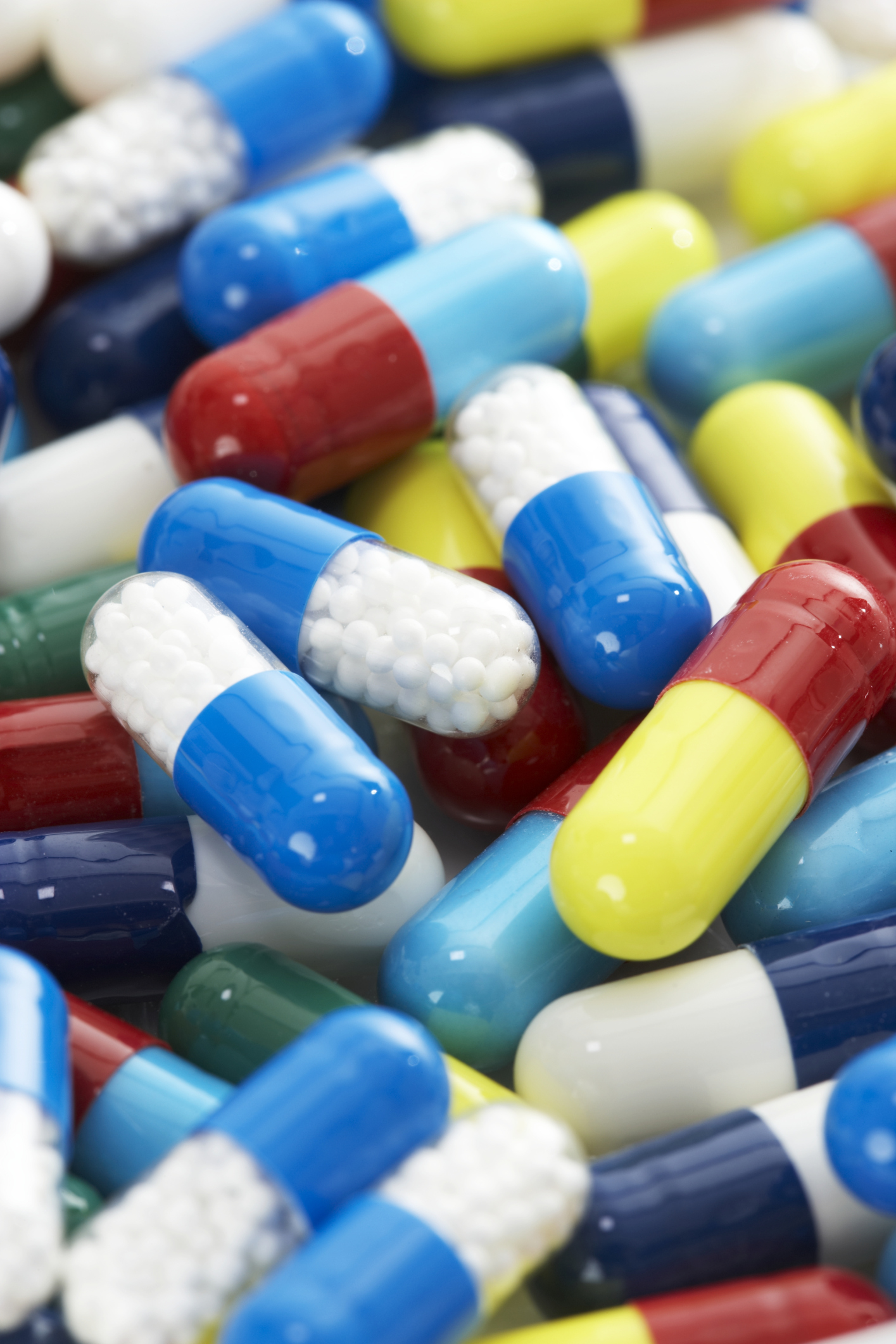 Pharmaceutical drug contamination in our groundwater, rivers, lakes, estuaries and bays is a growing problem. Millions of us are flushing unused medications down the toilet and discharging them in our body waste—even though sewage treatment plants and septic systems were never designed to deal with such contaminants. Additional discharges by healthcare facilities exacerbate the problem. As a result, researchers have identified traces of pharmaceutical drugs in the drinking water supplies of some 40 million Americans.

A nationwide study conducted by the U.S. Geological Survey in 1999 and 2000 found low levels of pharmaceuticals—including antibiotics, hormones, contraceptives and steroids—in 80 percent of the rivers and streams sampled. According to Citizens Campaign for the Environment (CCE), the effects of constant, low-level exposure of pharmaceuticals on ecosystems and humans are uncertain, though "possible health concerns include hormone disruption, antibiotic resistance and synergistic effects." And antidepressants, says CCE, can "alter the behavior and reproductive functions of fish and mollusks."

CCE cites a recent Stony Brook University study showing that some fish species in New York's Jamaica Bay are experiencing "feminization"—the ratio of female to male winter flounder was 10 to one in the studied area—likely a result of flushed pharmaceuticals that can act as "hormone mimics" and cause such effects. New York's Department of Environmental Conservation concurs, citing a number of other studies underscoring the impacts on aquatic life. What irks CCE about the problem is that almost all known sources of drugs in the environment first pass through wastewater treatment plants where they could be filtered out, but these facilities are not required to be equipped with pharmaceutical filter devices.

In light of the problem, the U.S. Food & Drug Administration (FDA) in 2007 established its first set of guidelines for how consumers should dispose of prescription drugs. First and foremost, consumers should follow any specific disposal instructions on a drug's label or the patient information that accompanies the medication—and shouldn't flush the drugs down the toilet. If there are no disposal instructions, the FDA recommends finding out from your municipality if any take-back programs are in place. Also, the U.S. Drug Enforcement Administration sponsors National Prescription Drug Take Back Days across the country at various sites a few times a year.

"If no instructions are given on the drug label and no take-back program is available in your area, throw the drugs in the household trash, but first take them out of their original containers and mix them with an undesirable substance, such as used coffee grounds or kitty litter," says the FDA. This will make them less appealing to children, pets or people who may intentionally go through your trash, says the agency, which adds that a final step is to put the medication into a sealed bag or other container to prevent leaks.


---
                NO ROOM FOR MEDICARE PATIENTS
Contributor/Author:  Jane M. Orient, M.D.  http://www.aapsonline.org/
When I went into solo practice of internal medicine in 1981, it was very easy to get a doctor to see a Medicare patient. All I had to do was make a phone call. A courteous receptionist answered. If the doctor couldn't come to the phone right away, I could count on a prompt callback.
Consultants saw patients quickly, and generally called me to discuss their findings and advice. And very often there would also be a letter in the mail: "Thank you for referring this delightful patient to me."
How things have changed! Now a doctor gets the phone menu, just as the patients do, and it often ends in voice mail. It might be a few days before a staff member calls back—usually with the news that "we are not accepting any new Medicare patients." At best, my patient might be offered an appointment in several months.
One very fine gentleman, who had recently moved to a rural area, found it easier to fly to Tucson to see me than to get in to see a local internist. That was in 2009. Recently, he has become unable to travel, so I needed to find him a local doctor.
I tried to expedite matters by ordering him an immediate diagnostic test: an abdominal CT scan. I don't think anyone could argue that it wasn't indicated under the circumstances. One little problem: I am not enrolled in Medicare and don't have the proper government-issued number to enter into the computer. A license to practice medicine is not enough. This National Provider Identifier (NPI) is supposed to protect the system against being defrauded. Without that number, the imaging facility could not get paid by Medicare.
"Why not use the radiologist's number?" I asked. After all, he was the one who would get paid. Nope, a referral was required. How about a self-referral from the patient? Nope, we can't allow patients to decide what tests they need. "The patient is willing to pay for his own test," I said. Nope, if he's on Medicare, they aren't allowed to take his money.
They gave the patient 24 hours to find a properly enumerated doctor to countersign my order. Fortunately, he found a specialist willing to do so, and assume potential criminal liability for committing "waste, fraud, and abuse" by ordering a "medically unnecessary" study. (Fortunately for the patient, he turned out not to have cancer, but that could be bad news for the doctor.)
So this is the status of retired Americans. They can't just walk into a facility and request a medical test, and pay for it with their very own money. A man may be qualified to pilot a 747 across the Pacific, but once he's on Medicare, he is unfit to make an unsupervised decision about his own medical care.
I did find my patient a doctor. None of the internists within a 150-mile radius who "take Medicare" are willing to take on a new Medicare patient. But through the website of the Association of American Physicians and Surgeons (www.aapsonline.org), I found a link to the Medicare carrier's list of opted out physicians. They don't "take Medicare," but many are pleased to see older patients, for a reasonable fee. There was one internist on the list, 150 miles from my patient. She has a courteous and helpful assistant who actually answers the phone, and told me the charge for a new patient visit: $300.
Things could be worse—and already are much worse in Canada. The "soul-destroying search for a family doctor" is described in the Globe and Mail on Aug 21. The Ontario government's program called Health Care Connect manages to link only 60 percent of patients with a doctor—although you might find a concierge doctor for $3,000 a year.
That's the cost of medicine when it's "free"—if you can find it at all. If ObamaCare is implemented, all Americans will be in the same boat. And guess who will get thrown overboard first.
---
CONSUMER REPORTS POLL:  48 PERCENT OF AMERICANS ON MEDS MAKING RISKY HEALTH CARE TRADEOFFS 
    Forty-One Percent Say Their Doctors Only Sometimes or Never Recommend Generics 
As a result of the flagging economy, Americans are making risky tradeoffs that could be dangerous to their health, according to Consumer Reports' annual prescription drug poll.  Forty-eight percent of Americans who currently take a prescription medicine told pollsters they'd cut health-care costs, for example, by putting off a doctor's visit or medical procedure, declining tests, or ordering cheaper drugs from outside of the U.S.  That's an increase of 9 percentage points since 2010.  The full results are available online at www.ConsumerReports.org/health.
The survey also found that to save money, 28 percent of Americans who take medication have resorted to potentially dangerous actions: for example, they skipped filling a prescription (16 percent), took an expired medication (13 percent), or skipped a scheduled dosage without asking a doctor or pharmacist (12 percent).  Larger numbers (35 percent) of low-income Americans took these risky steps.  
Doctors could be doing more to insulate their patients from undue expenses.  For example, not all doctors are routinely prescribing generics, which can be a tremendous money-saver; four out of ten respondents (41 percent) said their doctor only sometimes-- or never-- recommends a generic.   "Doctors need to be stewards of their patients' resource concerns.   When you walk into your doctor's office, you are a patient, first and foremost, but you are also a consumer, and your doctor should be tuned into this, especially during these tough times," says John Santa, M.D., M.P.H., director of the Consumer Reports Health Ratings Center.   
Some survey highlights: 
Doctors are only slightly more likely to recommend a generic substitute for a brand-name medicine than not. Fifty-four percent of those polled said their physician "always" (26 percent) or "usually" (28 percent) suggests generics, versus 41 percent who said "sometimes" or "never."  

While generics account for the majority of prescriptions among those taking drugs regularly, 39 percent of Americans reported a concern or misconception about generics.

Despite the costly burden of prescription drugs, very few doctors raise the issue of cost during their meetings with patients.  Only 5 percent of patients found out the cost of a prescription drug during a doctor visit, while two-thirds (64 percent) first learned about cost when picking up their medicine at the pharmacy.

The number of Americans taking a medication who said that information about whether a doctor accepts money or gifts from drug companies is very valuable has increased significantly by nine percentage points since 2010 to 43 percent today.   

Along the same lines, a strong majority (88 percent) of Americans who take a prescription drug harbor some misgivings about the influence of the pharmaceutical industry on the prescribing habits of their doctors.  Nearly three-quarters (72 percent) agreed completely or somewhat that pharmaceutical companies have too much influence on the drugs that doctors prescribe.  Just over half (52%) agreed that doctors are too eager to prescribe a drug rather than consider alternate methods of managing a condition.  And half (49 percent) agreed that the drugs that doctors prescribe are influenced by gifts from pharmaceutical companies.
"Some doctors are still taking money from industry and they may be lagging when it comes to suggesting alternatives to drug therapy, prescribing less expensive generics, and talking to their patients about cost issues.   This is not a time for doctors to cave into industry influence nor is it a good time to be passive about the fiduciary interests of their patients," says Santa.  
The poll serves as a reminder that a large swath of Americans regularly take multiple prescription drugs to treat their conditions, and the sticker shock associated with paying for all those drugs is taking a toll: 
Half (49 percent) of Americans currently take a prescription drug, and among them, the average number regularly taken is 4.5 medicines.  Consumers earning less than $40,000 and those aged 65 years or more take the greatest number of prescriptions (5.7 and 5.5 medicines, respectively). 

Monthly out of pocket spending for those who regularly take a prescription drug is $59, a slight drop of $9 from two years ago. The decline appears to be driven by the increasing use of generics in response to household budget pressures. 
"Our polling suggests that the burden of prescription drug prices is coming down as our medicine cabinets are more frequently filled with generic drugs.   But the costs of multiple prescriptions has proved to be onerous for many Americans, so much so that some consumers are making unhealthy tradeoffs," said Lisa Gill, prescription drug editor, Consumer Reports Health.  
Some advice for consumers:
Consumers should not change the dosage of their prescription drugs on their own. If cost is a concern, it's best for patients to raise the issue with their doctors when they prescribe medication, especially if the drug is being used long term for a chronic condition.  Consumers might also talk to the office nurse or a pharmacist. 

Ask about the possibility of taking a generic instead of a brand name drug.  Generics use the same active ingredient as brand-name drugs, are regulated in the same manner, and must prove their "bioequivalence," which means they release the same amount of the drug at the same rate as their brand-name counterpart.

Pharmacists can be a helpful resource. They can point a consumer to a discount drug program.  They know the pros and cons of drugs and their costs and they likely have a comprehensive record of an individual's medicines.

Many chain pharmacies offer a month's supply for about $4 or a three month's supply for $10, though restrictions apply.  Local independent pharmacies may be willing to match these prices.

Avoid free samples when possible because they're usually available for newer, more expensive medications for which no generic is available, and that can cost a consumer when its time to fill the prescription.

For more tips, log on to www.ConsumerReports.org/health.
Survey Methodology
The Consumer Reports National Research Center conducted a telephone survey using a nationally representative probability sample of telephone households. A total of 1,226 interviews were completed among adults 18+ who currently take a prescription drug.  Interviewing took place June2-6, 2011. The sampling error is +/-2.9 percentage points at a 95% confidence level.
---
We will hold our tenth annual fundraiser on Saturday, October 1, 2011 at the Rancho Dos Pueblos estate from 2:00 – 5:00 p.m. This year's theme is  Back to the Bayou — A Roundup at the Ranch.  Sheriff-Coroner Bill Brown will be honored for his committed partnership in the work of recovery through his service as a founding member of the Santa Barbara County Reentry Steering Committee and as a member of the Santa Barbara Fighting Back Task Force.
The Bayou Grand Prize Drawing is a one-week vacation for two on the Big Island of Hawaii, including airfare. All proceeds to benefit the Mission's Homeless Guest Services and 12-month residential drug and alcohol treatment program.  For more information and tickets, please contact Rebecca Wilson at the Rescue Mission 966-1316 ext. 105.
---