Navitas Naturals Launches Organic Superfood Chocolate Kits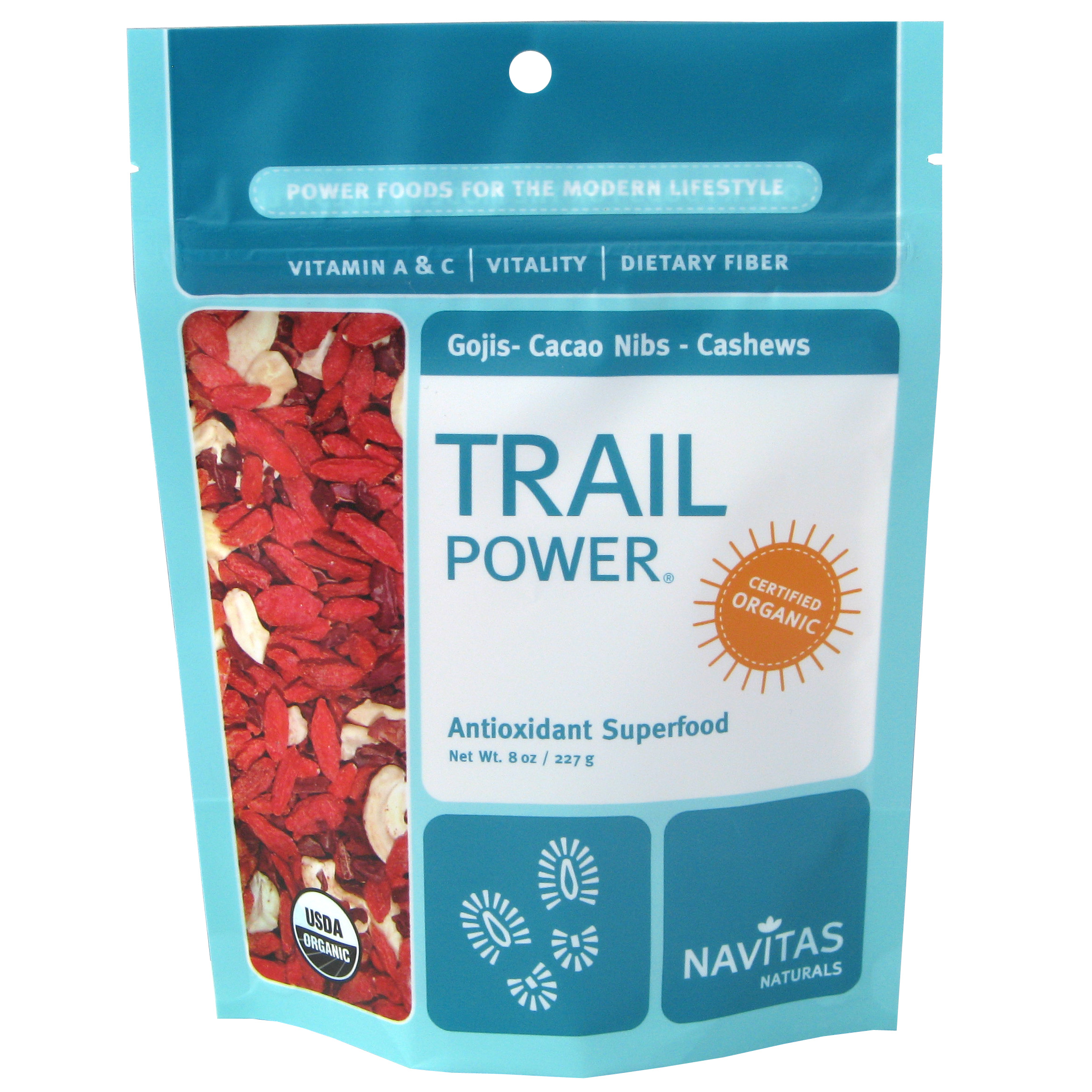 Everything You Need to Create Healthy Homemade Gourmet Chocolates - Including Superfood Ingredients
Navitas Naturals is making it easy for people to bring home the art of chocolate making with their innovative new Organic Superfood Chocolate Kits.  Available in three delicious organic superfood varieties – Goji Berry, Cacao Nib and Goldenberry - for a SRP of $9.99, each of the fun and unique Kits creates 12 organic chocolates.
Navitas Naturals Organic Superfood Chocolate Kits are loaded with antioxidants, and these healthy treats can be prepared in just minutes.  In addition to the Kit ingredients, the only other items needed to complete the easy recipe are a knife, a small bowl, a large bowl and an ice cube tray.  Each Organic Superfood Chocolate Kit contains raw: organic cacao butter, organic cacao powder, organic mesquite, organic lucuma, organic maca and the specific organic superfood which is featured in the chewy center of the chocolates (Goji Berry, Cacao nib, or Goldenberry).  "Raw cacao from Peru, goji berries from China, and goldenberries from Columbia are some of the most popular superfood items in the marketplace right now," says Zach Adelman, President and founder of Navitas Naturals (www.navitasnaturals.com). 
Healthy and Nutritious Make-Your-Own Chocolates
Each of the organic superfoods featured in the Organic Superfood Chocolate Kits have been revered for centuries by indigenous people for their culinary and traditional medicinal uses, and now modern science is demonstrating their nutritional value.  For example, raw cacao is one of the best sources of antioxidants, the richest food source of magnesium, and offers a vast array of essential minerals and nutrients.  Goji berries are one of the highest known sources of antioxidants and they contain 18 amino acids and all essential amino acids.  Mesquite is of great value to diabetics because it contains fructose which does not require insulin to digest and it is also a good source of lysine (an amino acid), calcium, magnesium, potassium, iron and zinc. 
 Naturally sweet, but low on the glycemic index, lucuma is a delightful alternative sweetener and it is a great source of iron, zinc, potassium, calcium, magnesium, vitamin B3, beta carotene, fiber and bio-available protein.  Maca is rich in amino acids, vitamins B1, B2, C and E, calcium, magnesium, phosphorous, potassium, sulfur and iron, and is a good source of sterols and fatty acids.  Goldenberries contain carotene, bioflavonoids, and vitamins and are an unusually high fruit source of protein and phosphorus.   
 Since 2003, Navitas Naturals' mission has been to provide premium organic power foods that increase energy and enhance health.  Their products are of the highest quality, sourced directly from farmers, and are cultivated sustainably and in accordance with fair trade practices. "We look to the past for inspiration," says Adelman.  "Our products come from the wisdom of ancient cultures and their traditional use of plants for both culinary and medicinal purposes."  Navitas Naturals products are widely available at hundreds of stores throughout the U.S. and Canada including Whole Foods Markets, and on many websites including www.amazon.com and www.navitasnaturals.com.  The company also supplies power food products as ingredients to other food and beverage companies. 
 In addition to the new Organic Superfood Chocolate Kits, Navitas Naturals offers a wide variety of organic superfoods from around the world, including green stevia, raw cacao, mesquite, lucuma, acai, yacon, mulberries, maca, camu camu, goldenberries, pomegranate, chia, flax, goji berries, hemp, raw cashews, Trail Power snack mix blends, and Twister Power superfoods blends.  For more information and delicious recipes, please visit www.navitasnaturals.com.
---
CUCUMBER DRY NOW AVAILABLE ONLINE
If Cucumber DRY Soda is not yet being sold through your favorite local retailer, you can now order it 12-packs online from www.drysoda.com in the "Buy DRY" section.  Seven-flavor mixed 12-packs including 1-2 bottles of each DRY flavor are also available. 

Additionally, find new information about Cucumber DRY on our site, including a flavor profile, , nutrition facts, and wonderful cocktail recipes.  food pairing ideas and recipes
---
TURKEY WITH RYE STUFFING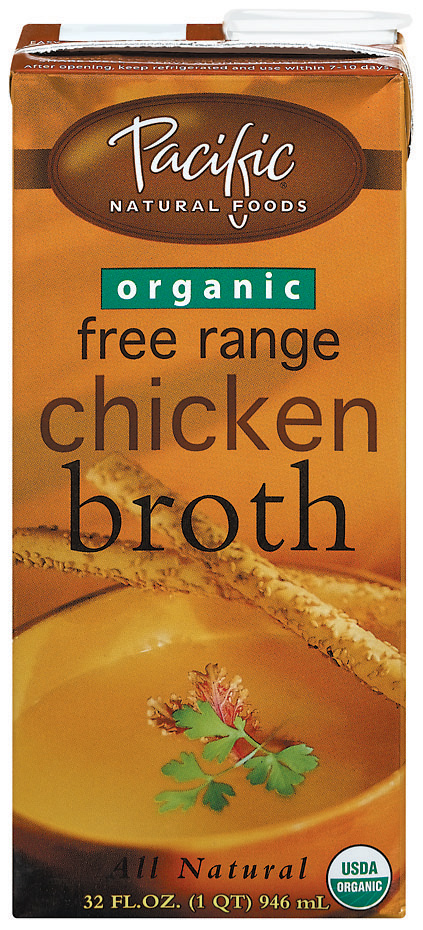 •    1 (12-14lb.) Turkey
•    1 lb. light rye bread, day old and cubed
•    1/2 lb. dark rye bread, day old and cubed
•    1-1/2 cups onion, diced
•    2 large cooking apples, peeled and chopped
•    1 cup celery, chopped
•    3 large garlic cloves, minced
•    1/2 cup butter or margarine
•    3/4 cups salted mixed nuts
•    2 tbsp. dried parsley
•    2 tsp. salt
•    3 tsp. dried thyme
•    1-1/2 tsp. rubbed sage
•    3/4 tsp. dried rosemary, crushed
•    1/2 tsp. pepper
•    1/4 tsp. ground nutmeg
•    3-1/2 cup Pacific Natural Foods Free Range Chicken Broth
•    2 tbsp vegetable or canola oil
 
Place the bread cubes in a large bowl. Sauté the onions, apples, celery and garlic in the butter until tender. Add to the bread cubes. Add the nuts, seasonings and enough Pacific Free Range Chicken Broth to moisten. Mix well.

Brush the top of the turkey with some oil. Cover lightly with tented foil. Bake in a 325° oven for 4 hours. Remove Turkey from the oven and siphon off most turkey drippings from pan. Add stuffing to sides of Turkey so that they will cook together 1 final hour or until meat thermometer reads 185°. Brush with oil occasionally.

Separate the Turkey from the Stuffing before slicing.

NOTE: Additional stuffing can be baked in a greased 2 quart casserole dish. Cover and cook in a 325° oven for 1 hour and then uncovered for 10 minutes.

---

EMMI BLACK CHERRY YOGURT JUDGED
BEST YOGURT IN NORTH AMERICA
AT AMERICAN CHEESE SOCIETY'S 2009 JUDGING AND COMPETITION
.
Emmi USA was honored with the American Cheese Society "Blue Ribbon" award as the winner of the best yogurt at the 2009 ACS competition. This was the first ever entry for Emmi yogurt which was launched selectively within the US in 2008.
Emmi USA, located in Valley Cottage, NY, makes yogurts with only the finest natural ingredients. The unique manufacturing process and Swiss Recipe result in a silky texture with lush, mouthwatering flavor that is recognized by this award. 
"It is extremely gratifying to the team that Emmi has been recognized for the quality of our yogurt," said Steve Millard, Vice-President of Sales and Marketing. "Our focus is to offer consumers only premium products and this award underscores that commitment."
Emmi USA is a leading manufacturer and marketing of award winning dairy and cheese products. For more information on Emmi CH and Emmi USA visit their websites at
www.emmi.ch
or
www.emmiusa.com
.
---
Dear EarthTalk: I'd like to know the relative electricity cost of utility scale solar and wind plants versus rooftop residential solar. In other words, how can I know whether to subsidize my utility's alternative energy plant or renovate my own home?                -- Randy Wilson, Flagstaff, AZ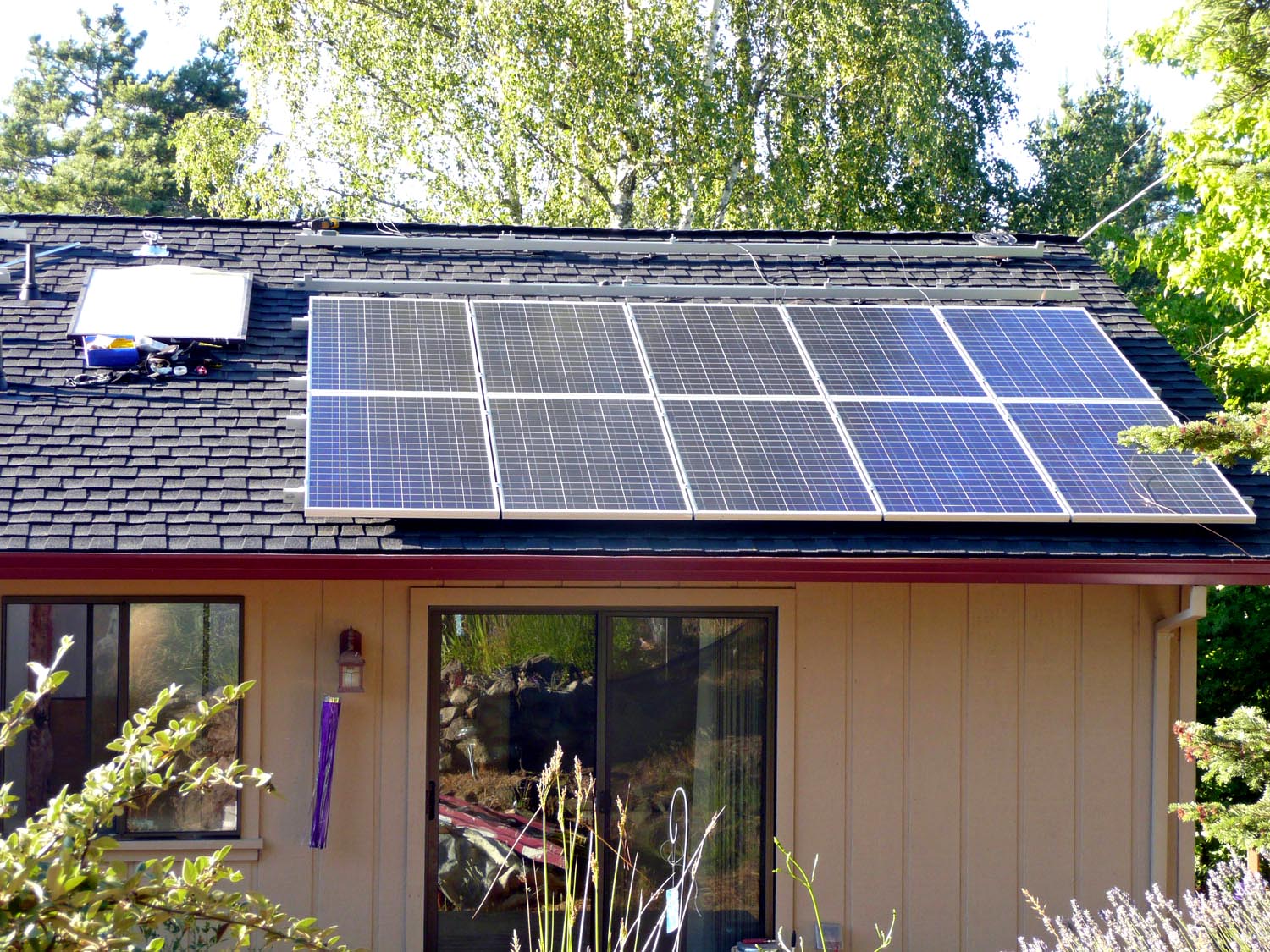 Making such a determination is complex, but you could start with "In My Backyard," a new online tool by the National Renewable Energy Laboratory (NREL). You first need to know your electricity usage and what size solar photovoltaic (PV) system or wind turbine you could install. Then, using Google Earth maps and data on the amounts of sunshine and wind at your location, the tool will estimate the electricity you could get from a certain size wind turbine or PV array installed on your property.
The costs to install renewable energy systems vary greatly by location, warn researchers at the Lawrence Berkeley National Laboratory, which is supported by the Department of Energy (DOE). And kilowatt hour (kWh) costs vary by utility, as do state and local financial incentives. One piece of good news: The federal Investment Tax Credit was expanded and extended this year. It allows for 30 percent of the cost of your system to be deducted from your federal tax bill, and is good through 2016.
Comparing the cost of going it alone to that of simply buying green power through your utility is not a simple equation, either. You can support your utility's renewable power infrastructure by paying a premium on your electric bill, or you can buy renewable energy certificates—also known as green tags—even if your utility does not offer green power (green tags inject renewable energies into the grid even if they don't come back to you via your own utility). To decide which equation is better for you, compare the costs of those programs over the same time period with the cost of building and maintaining your own system (minus any installation credits and/or revenues from selling your excess electricity back to the utility). That would give you the relative costs and return-on-investment.
But that's still not the whole picture: Another question is whether your home system can continue to produce energy more cost-effectively than your utility, as it brings more and more green energy sources into its mix. Lawrence Berkeley says no, essentially. A February 2009 report summarizing the costs of PV from 1998 to 2007 concluded that larger systems averaged a 25 percent lower cost than the smallest ones.
The same is true for wind power, says the American Wind Energy Association. The group's February 2005 report calculates that a large wind farm can deliver electricity at a nearly 40 percent lower cost than a small one. It also can take advantage of economies of scale in lower operational and maintenance costs.
The bottom line is this: Decades ago, when widespread use of alternative energy was still only a dream, building one's own private source of home power was the only way to get off the carbon-intense grid and ensure that your own energy needs left little footprint. But today, with considerably more renewable energy sources coming online or about to do so in quantum leap measures—and at much greater efficiencies than can be achieved privately—the best bet may well be to forego the go-it alone path and support your utility's efforts to generate green power not just for your own household but for everyone.
CONTACTS: NREL's "In My Backyard" Tool, www.nrel.gov/eis/imby; DOE Green Power Network, http://apps3.eere.energy.gov/greenpower.
---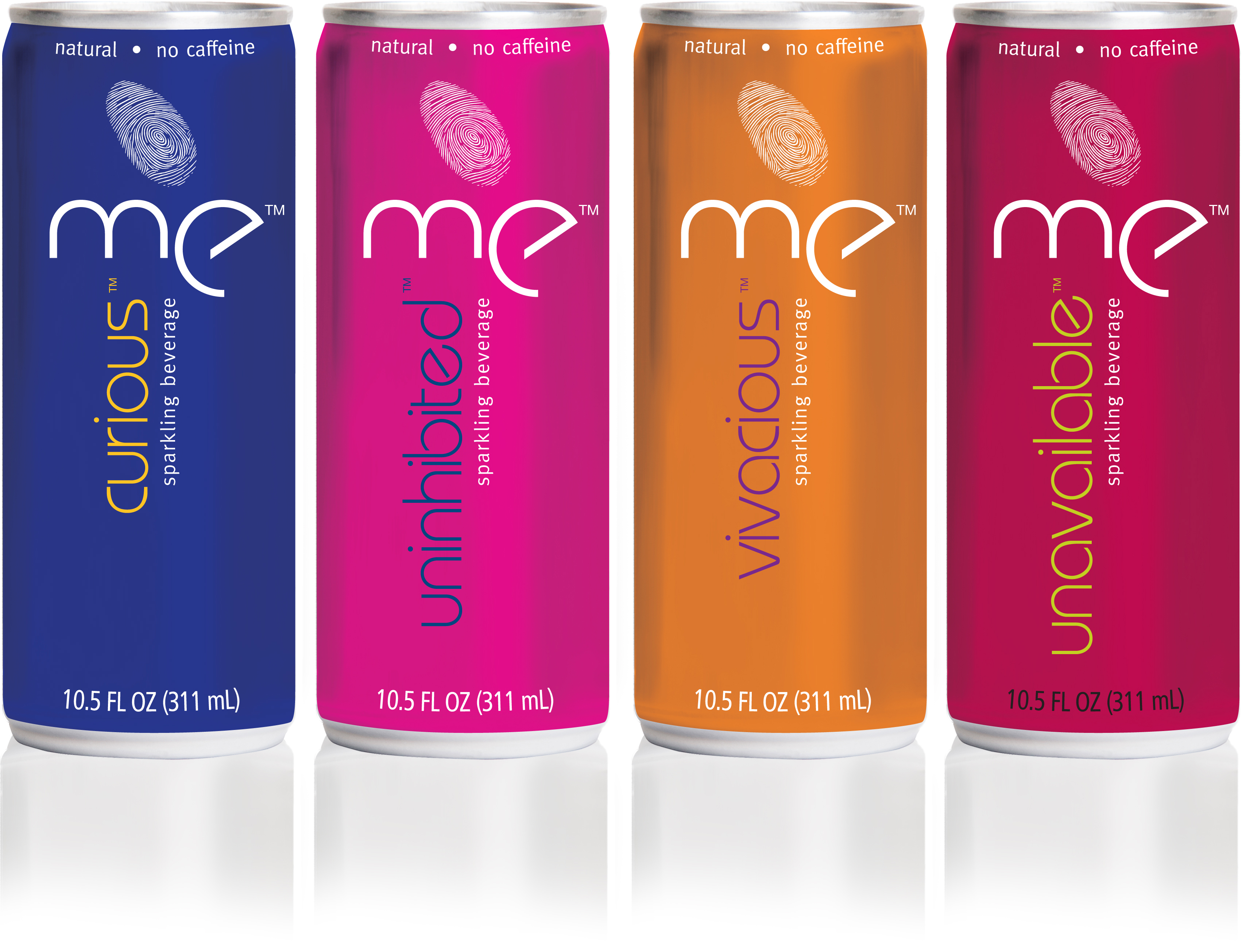 ME - ALL NATURAL - LOW CALORIE BEVERAGE
This refreshing new beverage "Me" comes in vivacious, tangerine pineapple, curious, blueberry lime, uninhibited, pink grapefruit, unavailable, dragonfruit black berry, and they are all delicous thirst quenchers. The attractive cans come four to a carton, and are easy to transport. These drinks contain erythritol, the all-natural, no-calorie alternative to suger and artificial sweetners. It is found in melon, grapes, pears. For invotmation visit www.FindYourMe.com.
---