YOUR HEALTH . . .
American Heart Association/American Stroke Association Survey
      Reveals Positive Results on Patient Perception of Risks
         Associated Between Atrial Fibrillation and Stroke

    New Atrial Fibrillation Motion Graphic Launches to Further
                         Patient Education

Findings from a recent American Heart Association/American StrokeAssociation survey noted the increased awareness in patients suffering from atrial fibrillation and
the correlation between this condition and stroke.

Atrial fibrillation, or AFib, is a quivering or irregular heartbeat
that affects about 2.7 million Americans, putting them at higher risk
of suffering from other cardiovascular conditions including stroke --
the number 4 killer in the United States.

In 2011, over 500 patients with atrial fibrillation were surveyed and
half of these were unaware of their heightened risk of stroke. One year
later, another poll targeting 500 AFib patients was conducted and their
knowledge of the five-fold risk of potentially suffering a stroke had
improved to 64 percent, highlighting the rise in patient education and
overall understanding of atrial fibrillation.

"The fact that 64 percent of AFib patients are aware that they have a
five times greater risk of having a stroke is a great step in the right
direction," said Patrick Ellinor, Ph. D., spokesperson for the American
Heart Association/American Stroke Association, Associate Professor at
Harvard Medical School and Cardiologist at Massachusetts General
Hospital. "The American Heart Association/American Stroke Association
works to provide healthcare providers, patients and caregivers the
educational tools and resources they need on this very important topic.
We hope to report a higher percentage annually until we reach 100
percent."

The survey also found that 82 percent of AFib patients believe that
having atrial fibrillation increases their risk for stroke, an increase
from 75 percent in 2011.

Most atrial fibrillation patients trust and rely on their healthcare
professionals for information on AFib and education on their health
risks. Of the patients surveyed, two-thirds of AFib patients have
discussed their risk for stroke with their healthcare professional, but
only about one-third were told they are at high risk for stroke.

To learn more on the effects of atrial fibrillation, the American Heart
Association/American Stroke Association has developed a new motion
graphic that animates AFib facts, how it can be detected and encourages
patients to speak with their healthcare provider. This motion graphic,
and additional information on atrial fibrillation, can be found online
by visiting www.heart.org/afib.
________________________________________________________
AMALA ENTERS THE CANADIAN MARKET AS THE EXCLUSIVE SKINCARE LINE FOR FOUR SEASONS' NEW TORONTO FLAGSHIP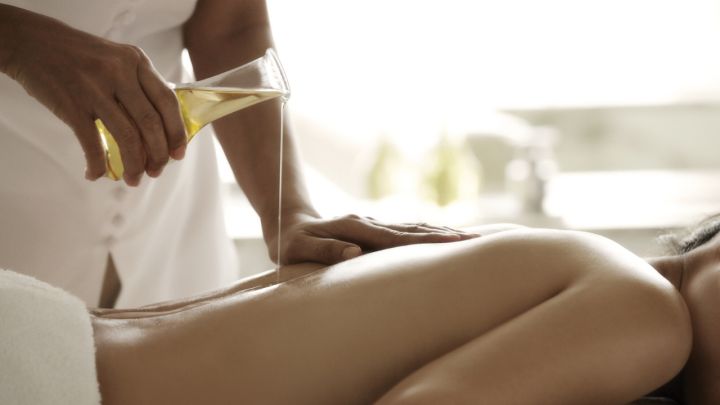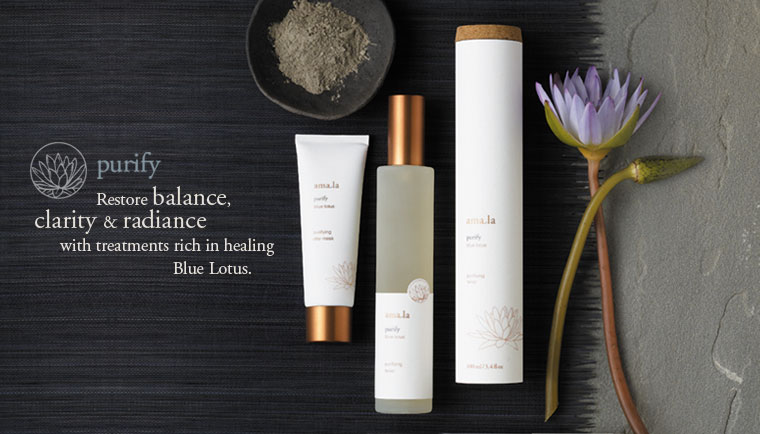 Amala, the world's premier plant-powered luxury skincare brand, will make its Canadian debut as the exclusive skincare line for The Spa at Four Seasons Toronto. The new spa will launch October 5 with the opening of Four Seasons Hotels and Resorts' much-anticipated flagship hotel in downtown Toronto's Yorkville neighborhood. 
The choice of Amala, whose name means "most pure" in Sanskrit, promises to further differentiate a spa that is already destined to be the largest luxury spa in the city. Crafted in the pristine foothills of the German Alps, Amala relies on the transformative powers of nature, using whole plant ingredients grown in their optimal natural environment to ensure that each plant's healing properties are not compromised. The outcome is a results-driven, clinically-proven skincare collection that is equally heralded for its purity and environmental integrity. Amala is trusted by five-star spas around the world and its products have been available in the U.S. since 2008, including at The Spa at Four Seasons in Chicago, Seattle, Washington, D.C. and Palm Beach. 
"Four Seasons Hotels and Resorts is an exceptional brand whose reputation for luxury and integrity matches our own," said Amala founder Ute Leube, who has been named Veuve Clicquot's 2012 German Business Woman of the Year for her commitment to corporate social responsibility and sustainability. "We are delighted to build on our existing relationship and honored to have Four Seasons as our partner in introducing Amala to the Canadian market."  
"Amala is a natural choice for The Spa at Four Seasons Toronto. The brand's purity, luxurious feel and tangible results will help us deliver an uncompromising spa experience befitting Four Seasons' new flagship hotel and this great cosmopolitan city," said Todd Hewitt, senior spa director of Four Seasons Hotel Toronto.  
Amala's premier natural anti-aging product will be at the center of The Spa at Four Seasons' Advanced Firming Facial. This 75-minute treatment will feature an aroma-therapeutic acupressure stimulation technique to boost firmness and enhance skin's brightness, restoring youthful tone and texture. The treatment will also include a relaxing scalp massage, targeting specific marma energy points, and a generous application of Amala's Rejuvenate Advanced Firming Complex. The spa-goer will leave feeling revitalized and refreshed, with noticeably brighter and firmer skin. 
At 30,000 square feet, The Spa at Four Seasons Toronto will span an entire floor of the new flagship – a dual-towered landmark built to represent the next generation of the Four Seasons brand worldwide. This "spa in the sky" will feature 17 treatment rooms, a hair and nail bar, indoor relaxation pool, and an outdoor terrace overlooking the hotel's vibrant Yorkville neighborhood and the Toronto skyline. Treatment rooms and the winding pathway that connects them will be flooded with calming natural daylight. The first Four Seasons spa in Toronto, it will be the largest luxury spa in the city and the largest spa at any urban Four Seasons hotel worldwide.  
In addition to  The Spa at Four Seasons in Toronto, Chicago, Seattle, Washington, D.C. and Palm Beach, Amala products are available at The Spa at Mandarin Oriental, New York; The Spa at Pebble Beach, Calif.; The Spa at Stein Eriksen Lodge, Park City, Utah; Rancho Valencia Resort & Spa, Rancho Santa Fe, Calif.; Healing Arts Center & Spa at Cavallo Point, Sausalito, Calif.; Telluride Ski & Golf Club, Telluride, Colo.; The Spa at Terranea Resort, Rancho Palos Verdes, Calif.; Abhasa Waikiki Spa at The Royal Hawaiian, a Luxury Collection Resort, Honolulu, Hawaii; Spa Khakara at The Sheraton Waikiki Hotel, Honolulu, Hawaii; The Spa at Travaasa Hana, Hana, Hawaii; The Spa at Glenmere, Chester, N.Y.; Spa at the Del Monte, Pittsford, N.Y.; Rancho La Puerta in Tecate, Mexico; Six Senses Spa at MGM Macau; Six Senses Spa at Hotel Missoni, Kuwait; Six Senses Spa at Sharq Village & Spa, Doha, Qatar; Six Senses Spa at Soneva Fushi and Soneva Gili. Products can also be purchased online at www.amalabeauty.com.
---