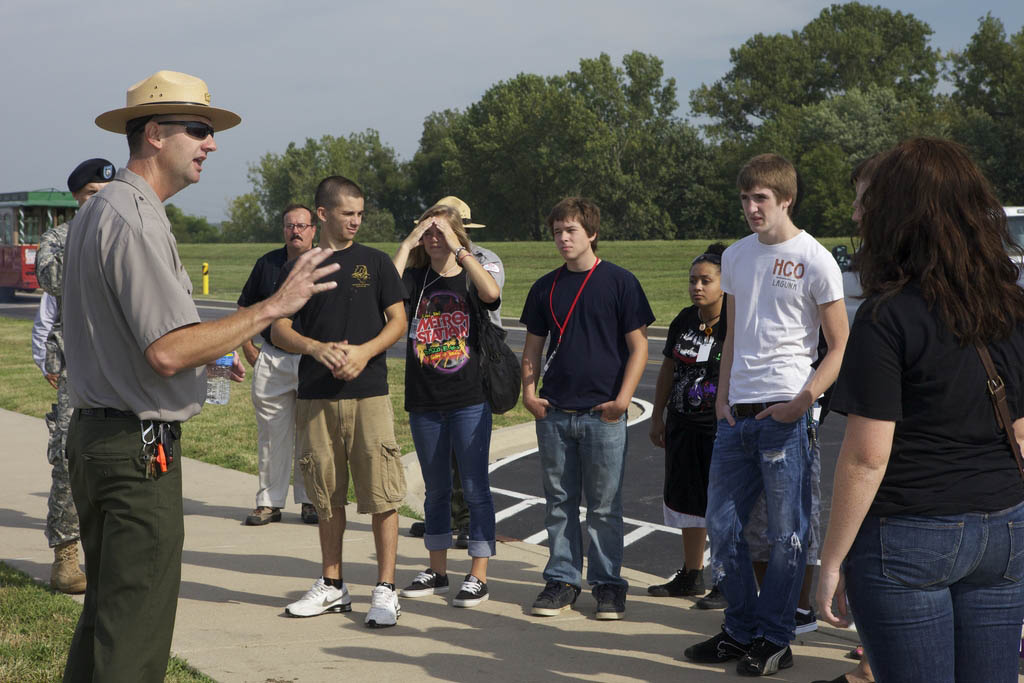 EarthTalk®
E - The Environmental Magazine 
Dear EarthTalk: What is the Obama administration's America's Great Outdoors initiative and what does it hope to accomplish?                                                                   -- Doug St. James, New York,NY
President Obama signed a Presidential Memorandum in April 2010 establishing theAmerica's Great Outdoors Initiative to promote and support innovative community-level efforts to conserve outdoor spaces and reconnect Americans to the outdoors. The Memorandum calls for collaboration among the Departments of Interior and Agriculture as well as the Environmental Protection Agency and the White House's own Council on Environmental Quality in leading the initiative. Eight other federal agencies play a supporting role—and literally thousands of other partners from state, local and tribal governments, non-profits and the private sector are involved as well. Getting young people, especially city kids, into the outdoors to experience our country's unique natural heritage is a top priority of America's Great Outdoors.
Before pursuing any specific strategies, initiative leaders solicited feedback from everyday Americans as to what mattered most to them regarding conservation and access to the outdoors. Some 105,000 written comments and many more spoken ones from "listening sessions" held coast to coast streamed in and were crucial to the development of programs. Public feedback continues to shape the initiative's agenda.
Some of the programs that fall under the umbrella of America's Great Outdoors include: the Veterans Fire Corps, which employs veterans in forest fire management; the National Oceanic and Atmospheric Administration's program providing technical training and work opportunities for underserved youth in habitat restoration and fisheries monitoring; and the establishment of a new network of "water trails" coast to coast to increase everyone's access to the outdoors.
America's Great Outdoors was in the news recently when Interior Secretary Sally Jewell announced the launch of 21st Century Conservation Service Corps as part of the program. "21CSC," as Jewell calls it, aims to be a modern incarnation of the Civilian Conservation Corps (CCC) that President Franklin Roosevelt used to help put Americans back to work during the Great Depression. Jewell envisions a 100,000 person strong "CCC 2.0" that will provide opportunities for thousands of young Americans—6.7 million of whom are currently unemployed or not in school—and veterans transitioning back to civilian life to serve their country, feel proud of what they are accomplishing and improve their own lives and the lives of others around them.
Part of what makes America's Great Outdoors unique is that partners from every sector of American society—not just the federal government—are encouraged to help. 21CSC is partially funded by a $1 million dollar donation from clothing retailer American Eagle Outfitters, and Jewell is in search of another $19 million from other private sector partners to turn the program into a potent force for reducing youth and veteran unemployment while giving our endangered lands and waterways some much-needed attention.
Environmentalists may be disappointed that the Obama administration hasn't been able to muscle through mandatory greenhouse gas emissions cuts and put sustainability concerns at the forefront of the policymaking process, but getting unprecedented numbers of Americans involved in conservation projects that protect the nation's treasured natural heritage is a worthy conservation legacy in its own right. The program is sure to positively impact generations of Americans for decades to come.
CONTACTS: America's Great Outdoors, www.doi.gov/americasgreatoutdoors/; 21CSC, www.doi.gov/21csc/. 
EarthTalk® is written and edited by Roddy Scheer and Doug Moss and is a registered trademark of E - The Environmental Magazine (www.emagazine.com). Send questions to: earthtalk@emagazine.com.
________________________________________________________________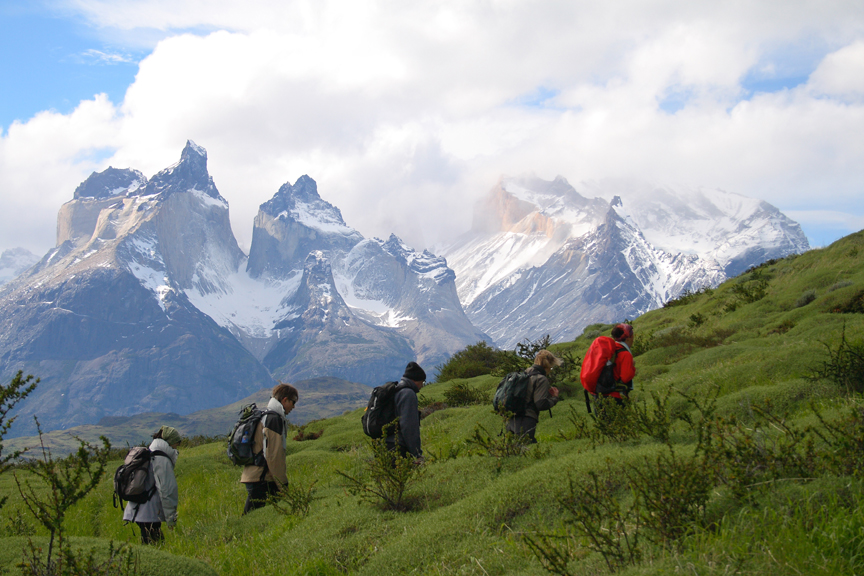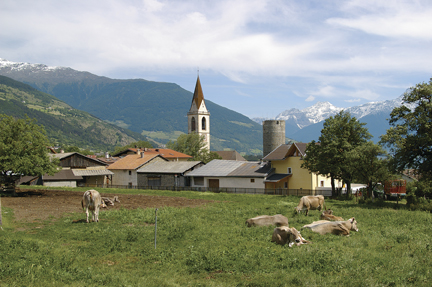 Austin Adventures Launches New-for-2014 Lineup
Of 13 Domestic and International Hiking Adventures
Avid walkers can explore some of the world's iconic regions with Austin Adventures (http://www.austinadventures.com/) that for 2014 has introduced a Hiking Adventures dossier of 13 trips to be enjoyed on foot in the Americas, Europe, Africa and Australia.
 
"We've always had a day or two of hiking included in our week-long multisport trips but felt it was time to launch a dedicated trip series focused purely on hiking a selection of the world's most breathtaking trails and paths," says Dan Austin, Austin Adventures founder and president.  "For us the ultimate hiking trip includes an element of surprise – an off-the-beaten-path picnic spot, a hidden waterfall, a chat with a village farmer. It also includes a variety of trails to choose from, breathtaking views and of course, the opportunity to pause – to take it all in!"
See: http://www.austinadventures.com/activities/hiking/index-pages-88.php
 
Among the new programs are mountain hiking adventures in the Canadian Rockies, Patagonia and Bavaria.
 
Alberta - Hiking the Canadian Rockies is a trekker's dream beginning and ending in Calgary. A short shuttle takes guests to Kootenay National Park where home for three nights is Baker Creek Chalet while trekking Stanley and Athabasca glaciers (crampons included) in Jasper National Park. Here Summit Mountain and Sentinel Pass may yield sightings of wolves, elk and big horn sheep. Two nights follow at Banff Royal Canadian Lodge in Banff National Park that offers a hike at 7,500 feet while straddling the Continental Divide. Six day/five night packages are $2,898 per person, double ($780 single) with 2014 departures July 6 and Aug. 24.
http://www.austinadventures.com/tours/candian-rockies-hike-tours-tour-trips-163.php
 
Chile - Hiking Patagonia is a flexible itinerary that can span from five to nine days starting at $3,000 per person double ($1,000 single). Guests transfer from the airport in Punta Arenas to Hotel Salto Chico, the region's only lodge with a privileged location in the center of Torres del Paine National Park, a UNESCO biosphere reserve. The lodge on the banks of Salto Chico waterfall affords an excellent view of the Paine Massif and two of the three impressive torres, or towers, which give the park its name.  Guests can plan their own outings choosing from 20 different treks along glaciers, lakes and mountainous formations of magma and granite. Another option here is to become a guest gaucho, enjoying some of 14 different rides on horseback. One outing includes sailing along the face of an electric-blue glacier. Dining here introduces guests to the southern king crab and Magellanic lamb with Chilean wines. Departure dates are available upon request. http://www.austinadventures.com/tours/patagonia-adventure-vacations-tour-trips-97.php
 
Germany – Hiking the Bavarian Alps is a seven-day, six-night program from $3,298 per person double ($780 single) that begins and ends in Munich. Departures are May 11, June 8 and Aug. 17. The journey begins in Grainau along Lake Eibsee where a cable car to the top of the Zugspitze, Germany's highest mountain at 8,724 feet, reveals panoramas of the High Alps of Tyrol. Two nights at Hotel Waxenstein access the twin Alpine villages of Garmisch/Parenkirchen for a woodland walk to the top of Eckbauer peak.  After a transfer to Oberammergau guests enter the world of "Mad" King Ludwig II and Linderhof Castle, followed by Fussen, a magical town of old burgher houses and a stroll through shady forests to Lake Alpsee and Ludwig's childhood home at Hoenschwangau Castle. Two nights are spent at Hotel Hirsch. Oberstdorf and Lake Freibergsee offer a cable car and chairlift to Nebelhorn peak for splendid views to the Appenzell Alps and as far as the Bernese Oberland in Switzerland. From Parkhotel Frank an exhilarating cable car ride places guests in Austria for a descent on footpaths through the Kleinwalsertal Valley and the Breitachklamm Gorge.
http://www.austinadventures.com/tours/germany-hiking-vacations-tour-trips-170.php
http://www.austinadventures.com/. 
_______________________________________________________________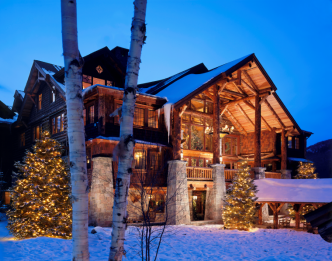 Whiteface Lodge Challenges Guests to Unleash
Their Inner Athletes With Olympic Experience Package
Whiteface Lodge located in Lake Placid, N.Y., home to two Winter Olympics, is harnessing its spirit and challenging guests to channel their inner Olympian. Whether that means challenging one's personal best in downhill or cross country skiing or getting up close and personal with cognac-sipping, or spa-going, the award-winning resort has something for everyone. Inspired by Whiteface Lodge's own employees currently competing for their chance in the Sochi Winter Olympics, the Olympic Experience Package includes a special Olympic-themed welcome amenity, two 50-minute sports massages and two Olympic Sites Passports offering admission to the Lake Placid Olympic Museum and Ski Jumping Complex among other popular attractions. Whiteface Lodge's concierge team will also be on hand as expert "coaches" to help guests go for the gold in events including ice-climbing, bobsledding, tubing, speed skating, and downhill skiing at nearby Whiteface Mountain.
Guests booking this package will enjoy luxurious suite accommodations complete with balcony, fireplace and full kitchen, American breakfast daily in KANU, warm, homemade cookies at turndown, nightly s'mores, and access to all resort amenities including the 56-seat movie theater and two-lane bowling alley. The package is available now through March 31, 2014 with rates starting at $476 per night.
After exhilarating training on the slopes or by the pool, guests can unwind in Kanu Lounge over dinner and signature cocktails, with live music enhancing the casual ambience or indulge in a fine-dining experience in KANU. For the ultimate sore muscle rejuvenation, the world-class Spa at Whiteface Lodge offers a variety of renewing massages, bath rituals and other signature treatments inspired by the Adirondacks, from an Apple Cider Masque and Massage to the Whiteface Peak Facial. Outdoor amenities include an ice rink, year-round hot tub and two spacious, hand-crafted lean-tos providing guests with an inviting, sheltered spot to gather for cigars, cocktails and hors d'oeuvres by the fire pit. 
For reservations or more information please visit www.theWhitefaceLodge.com or call (518) 523-0500.
________________________________________________________________
Good Health News
Research Advancements Made in Diabetes-Induced Blindness
Corneal Blindness Affects More Than 5 Million Individuals, Many of Whom Suffer From Diabetes
– Investigators at the Cedars-Sinai Regenerative Medicine Institute have identified new molecular abnormalities in the diabetic cornea that could contribute to eye problems in affected patients. With this new knowledge, investigators aim to accelerate the process of healing and repair in damaged corneas to ultimately reverse the effects of diabetes-induced eye complications.
"We observed small but significant changes in the gene expressions between normal and diabetic corneas," said Mehrnoosh Saghizadeh Ghiam, PhD, assistant professor of biomedical sciences andneurosurgery, a researcher in the Regenerative Medicine Institute Eye Program and the lead author of the study published in the journal PLOS ONE. "These slight alterations may contribute to disease progression and cause cascading effects on the cellular functions that prevent wound healing and eventually contribute to vision impairment."
Diabetes is a systemic disease affecting all parts of the body, including the eye and may lead to vision loss. Roughly 50 to 70 percent of diabetic patients suffer from corneal complications that include alterations in vital corneal stem cells, causing lasting defects and eventually, vision impairment.
Investigators identified gene expression regulators, microRNAs, in normal and diabetic human corneas. They then successfully confirmed that several of these regulators were expressed differently in the diabetic corneas. These differently expressed microRNAs may contribute to stem cell and epithelial (tissue cells) abnormalities in diabetic corneas. Researchers are working on the manipulation of these microRNAs by gene therapy to normalize these corneas.
"No previous studies have addressed the role of microRNAs in the corneas of patients with diabetes," said Alexander Ljubimov, PhD, director of the Eye Program at the Regenerative Medicine Institute and co-author of the paper. "This first-of-a-kind study will allow researchers to better understand the roles of microRNAs in corneal diseases."   
The study was conducted by a team of Cedars-Sinai researchers including Saghizadeh Ghiam, Ljubimov, Vincent Funari, PhD, director of the Cedars-Sinai Genomics Core in the Department ofBiomedical Sciences, and research associates Michael Winkler and Jordan Brown. 
The research was supported by the following National Institutes of Health (NIH) grants: NIH R21 EY022771 and R01 EY13431, as well as the Cedars-Sinai Regenerative Medicine Institute.
---