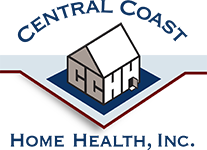 www.centralcoasthomehealth.com
HEALTH MINDED . . .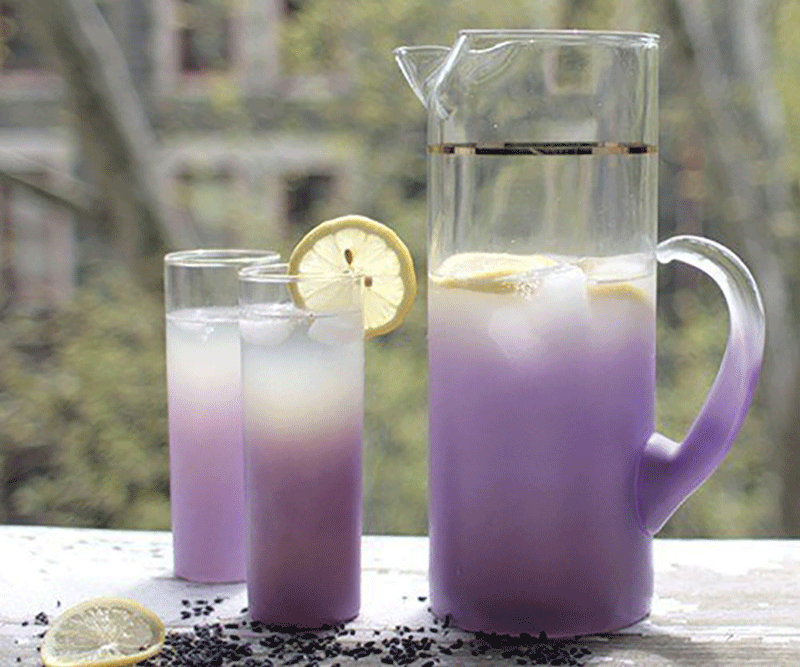 FIGHT HEADACHES AND ANXIETY WITH LAVENDER LEMONADE
Anxiety is the third most common mental health issue worldwide, and everyone suffers from a headache once in a while.  Doctors can prescribe medications to help us fight back, and while it can be useful for some extreme cases, not everyone is going to benefit from medications.  There are natural ways to combat anxiety and headaches. The most delicious way is easily this lavender lemonade.
Flavoring your lemonade with lavender is a great way to utilize the amazing medicinal properties of lavender. Lavender is a wonderful aromatic herb that calms the senses.  You can choose to use the oil of lavender or the flower which ever you feel is more suitable for your health and well-being.
Pure lavender oil is an incredible essential oil to use for your own health and wellness. It's among the gentlest of essential oils, but also one of the most powerful, making it a favorite of households for the healing properties and uses of lavender essential oil. Lavender oil  has a chemically complex structure with over 150 active constituents, which explains its effectiveness at helping with a lot of health ailments. Lavender oil possesses amazing anti-inflammatory, anti-fungal, antidepressant, antiseptic, antibacterial, antimicrobial, antispasmodic, analgesic, detoxifier, hypotensive, and sedative properties.
Florida researchers have found that lavender oil benefits include reducing anxiety and lowering pulse rates in nursing students taking stressful tests. And in hospital settings, lavender aromatherapy has been demonstrated to decrease pre-surgery distress and to be more relaxing than massage or merely resting.(1)
Lavender essential oil has medicinal properties as well. It has been shown to reduce depression, improve insomnia and ease labor pains. And anecdotal evidence suggests that lavender oil benefits those with headaches, hangovers, sinus congestion and pain relief.
"Much prior research on lavender has focused on the administration of lavender via an olfactory route. The anxiolytic activity of lavender olfaction has been demonstrated in several small and medium-sized clinical trials.46-53 The efficacy of aromatherapy of lavender is thought to be due to the psychological effects of the fragrance combined with physiological effects of volatile oils in the limbic system.54 These calming effects of lavender oil and single constituents may be the origin of the traditional use of lavender. Lavender oil olfaction has been shown to decrease anxiety, as measured by the Hamilton rating scale,51 and can increase mood scores.     BC
____________________________________________________________________
BMW Santa Barbara  Hosts Alzheimer's
"Taste of the Town" Kick-off
The 35th annual Taste of the Town Santa Barbara will be held again in the Riviera Park Gardens Sunday, September 11 from Noon-3:00 p.m.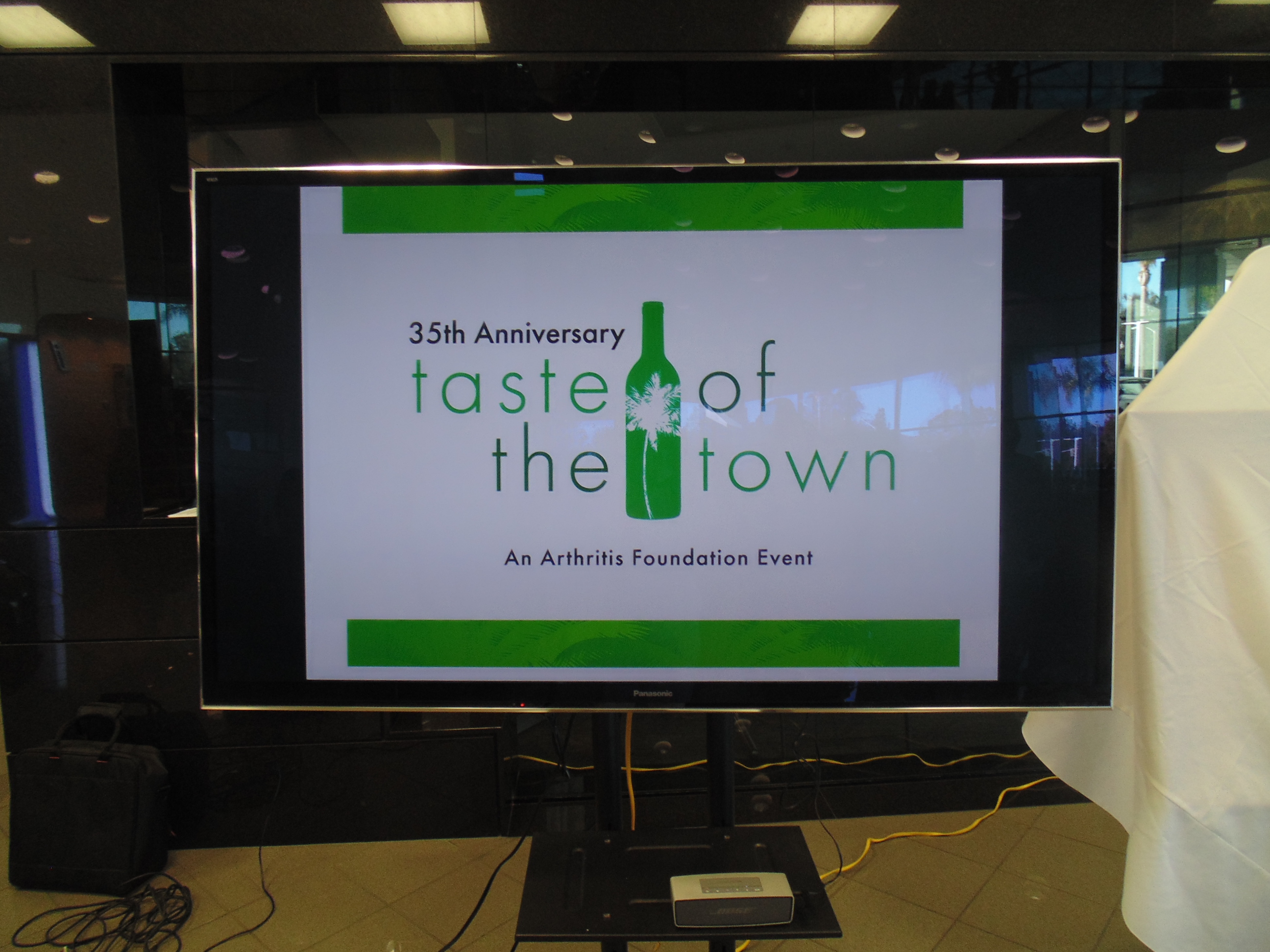 by Bonnie Carroll
The showroom of the trendy BMW Santa Barbara dealership was overflowing with sponsors, and friends of Alzheimer's Foundation to share updates on the upcoming "Taste of the Town" event in Septembers.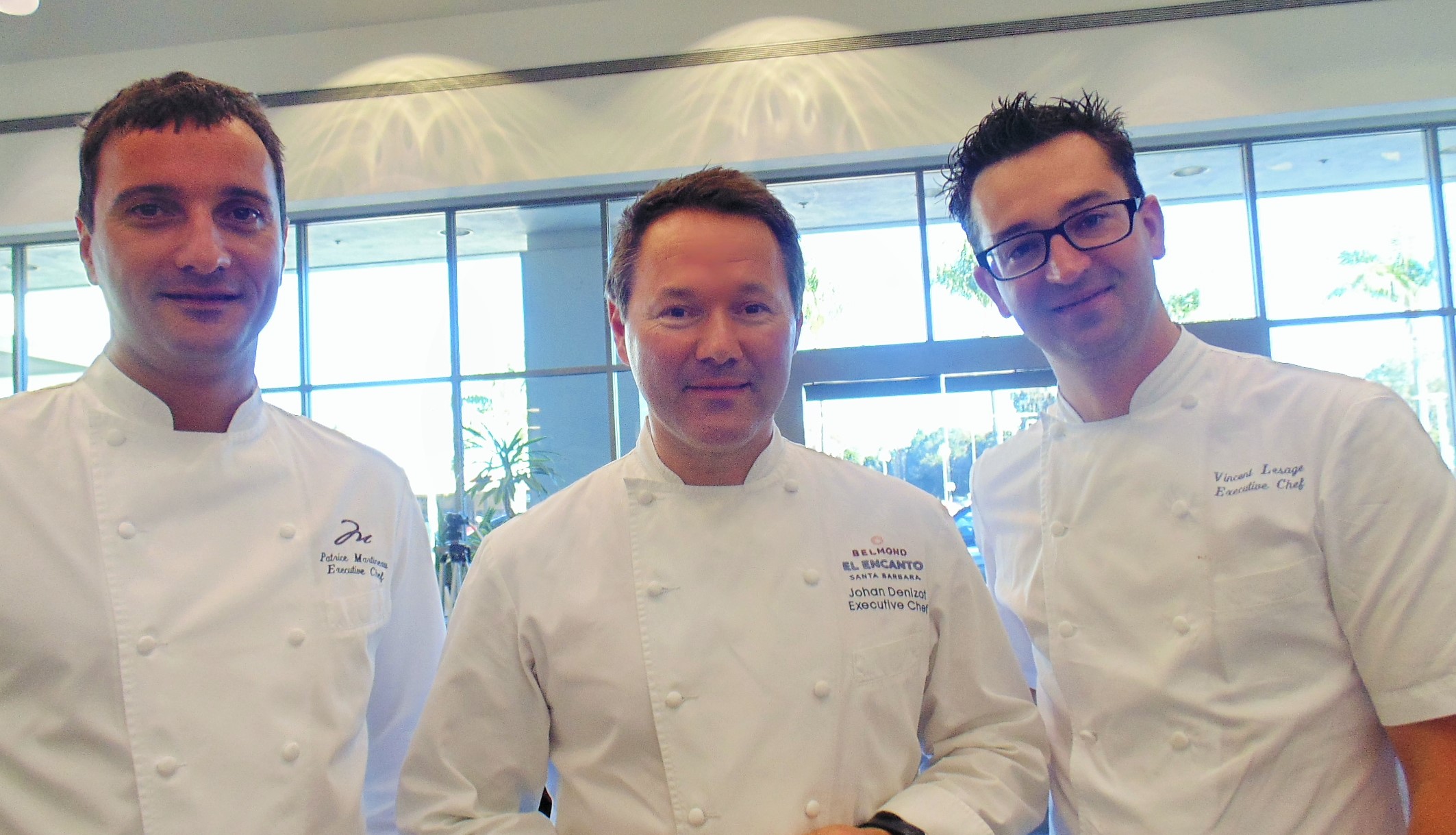 Tina and Richard of OPAL Restaurant graciously provided hors d'uevres for the enthusiastic crowd celebrating the 35th anniversary event, and wines by Melville were poured. The annual "Taste of the Town" has been a major fundraiser for thirty-five years, and this year three French Chef Honorees attending are Chef Patrice Martineau, Montage Beverly Hills Hotel, Chef Johan Denizot, Belmond El Encanto Hotel, Chef Vincent Lesage, Bacara Resort, who were introduced by Michael Wiesbrock, Arthritis Foundation Executive Director. Auction items will include a trip to Thailand, and a beautiful painting of Hendry's Beach Boathouse. www.arthritis.org.
The 35th annual Taste of the Town Santa Barbara will be held again in the Riviera Park Gardens Sunday, September 11 from Noon-3:00 p.m. 
____________________________________________________________________
COLORS OF LOSS AND HEALING: AN ADULT COLLORING BOOK FOR GETTING THROUGH TOUGH TIMES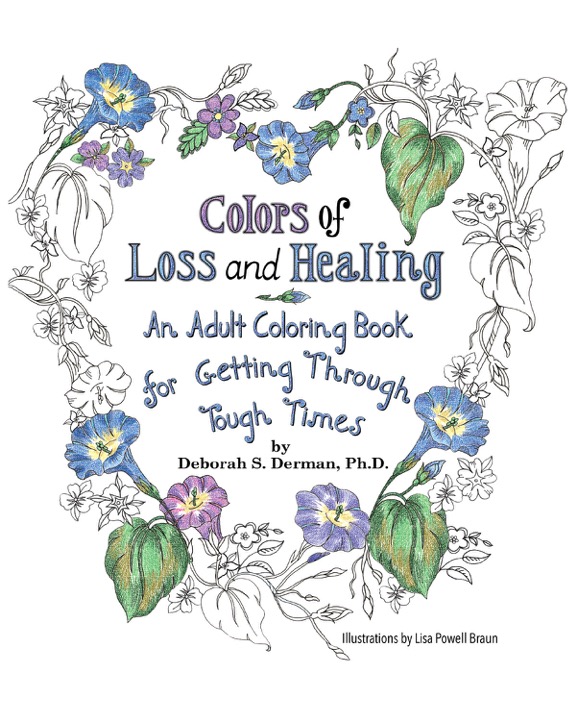 The loss of a loved one, the loss of a relationship, the loss of one's health can all feel like insurmountable challenges. Few know this better than Deborah S. Derman, Ph.D., whose personal journey through loss and grief includes the suicide of a close friend, witnessing the deaths of her parents in a plane crash, the death of her husband while she was pregnant with her third child, and surviving breast cancer. 
Dr. Derman's new book, Colors of Loss and Healing: An Adult Coloring Book for Getting Through Tough Times provides readers with a quiet, contemplative activity for healing, as well as:
A journaling experience with space to write down one's unique thoughts and feelings

An inspiring introduction that details how Dr. Derman has coped with her own life challenges

The opportunity to explore feelings of loss in a productive way

Beautiful illustrations and imagery that symbolize each element of healing

The development of a clearer understanding that healing is a complex, non-linear process that involves psychological, social, and emotional components

A self-reflective process in which the reader can identify the strengths and qualities which are important for healing

An understanding that resolving loss is a lifelong process of accommodation
"When I was widowed in my thirties, pregnant and with two small children, I did not know how I would survive," says Dr. Derman, whose clients have included families of 9/11. "The emotional and physical pain were just too great to handle. I made a deal with myself to try to live for just one hour at a time. I looked at my watch at 10 a.m., thinking that I would just try to live until 11. Coloring, for me, is a beautiful metaphor for taking things one small step at a time. Just pick up a pencil, and fill in one small space. Don't worry about filling in the whole page or completing the whole book. Healing from loss is a lifelong process. We need to make meaning of the loss as we move forward in our lives."
_____________________________________________________________________________
ZIKA VIRUS QUESTIONS & POSSIBLE SOLUTIONS
Traveling abroad and worried about the Zika virus? Pack the right mosquito repellent!
Many people will be setting off to travel abroad over the summer, but this year those trips come with a side of fear of the Zika virus. According to the Centers for Disease Control and Prevention (CDC), the Zika virus is found in parts of Africa, Asia, Central America, South America, and the Caribbean Islands. Those traveling abroad can help reduce the risks of getting the virus by taking effective mosquito repellent along. Choosing the right insect repellent is crucial in helping avoid getting the Zika virus and bringing it back to the United States (something the CDC reports is expected to increase).
"Most people traveling abroad are not thinking about mosquito repellent, but they really should be," explained Manny Castro, co-founder of Zika Shield, a company that makes all natural mosquito repellent products. "There's no accounting for what types of repellent will be available where you are going, or if they are safe.
Zika, according to the CDC, is a disease caused by the Zika virus, which is spread to people primarily through infected Aedes mosquitoes. The most common symptoms include fever, rash, joint pain, and red eyes. Additionally, the CDC reports that there is a scientific consensus that Zika virus can also cause microcephaly, Guillain-Barré syndrome, and other severe fetal brain defects. The best line of defense against preventing Zika is to avoid being bitten by the mosquitoes that carry the virus. Here are a few tips when it comes to packing the right mosquito repellent when traveling abroad:
Know your size.The Transportation Security Administration allows aerosols in 3.4 ounce size or less to be put into one's carry-on bag. Be sure that if you buy a spray that it doesn't exceed that size if you plan to put it in your carry-on baggage.
Check ingredients.Not just any mosquito repellent will be effective at preventing mosquito bites from those carrying the Zika virus. One of the natural ingredients that the CDC recommends using is oil of lemon eucalyptus (OLE), which is effective at repelling mosquitos.
Go plant-based. Opt for a mosquito repellent that is plant-based and doesn't have toxic ingredients. Non-toxic mosquito repellent helps people protect their health even more.
"Taking the time to pack the right mosquito repellent when traveling abroad can save you the misery of being sick," added Castro. "We have developed an effective and easy-to-use repellent against insect-carrying diseases. It's easily portable, meets TSA regulations, and contains one of the CDC recommended plant based ingredients. Everyone traveling abroad should have it with them!"
Many people will be traveling to Brazil for the 2016 summer Olympics, among other places. To see the countries with Zika virus risks, visit the site: https://zikashield.com/pages/travel.
Zika Shield offers the number one mosquito repellent that is made from all natural ingredients and is non-toxic. Offering both mosquito repellent bands and spray, the products contains oil of lemon eucalyptus, which is the only plant-based ingredient recommended by the CDC as an effective way to help protect against mosquito bites. The repellent bands offer 72 hours of continuous protection from mosquitoes, while the spray offers six hours of protection each time it's used. The all natural mosquito repellent bands and spray can be purchased online with free shipping. The company stands behind their product and offers a 100 percent money back guarantee. To learn more about Zika Shield, visit the site here: https://zikashield.com.
About Zika Shield
Based in New York, Zika Shield was created by Manny Castro and Ryan Manfred. Their mission is to provide people with easy-to-use products that effectively repel mosquitoes to avoid insect carrying diseases. Their products, both repellent bands and spray, are all natural, plant-based and non toxic. To learn more about Zika Shield, visit the site here: https://zikashield.com.
_________________________________________________________________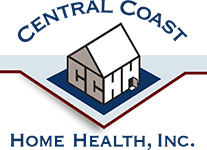 www.centralcoasthomehealth.com
---